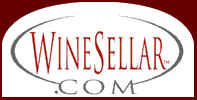 San Diego Social Diary
____________________________________________________________
In Tribute - With heavy heart comes the news of dear friend David Copley's passing..... compassion, loyalty, wit, generosity, and kindness. We will always remember you David... you are an angel.
"It is easy to misunderstand people if you do not really know them. If I did not know David, I would not know the depth of his kindness, his compassion, his generosity, and his endless devotion to community, people, and animals." - With admiration, Margo Schwab
Happy, Rememberances.... Club Copley ... MCASD Monte Carlo 2011
Globe 2012 .... Globe 2011 .... Globe 2010
Brandes Halloween Ball 2008 .....Brandes Halloween Ball 2010
MCASD Monte Carlo 2010 .... Timken 2010 .... David's Birthday 2010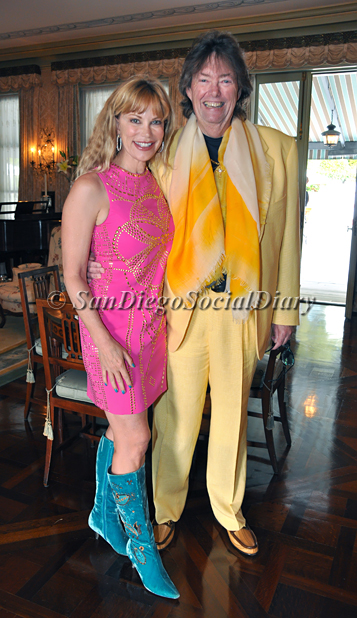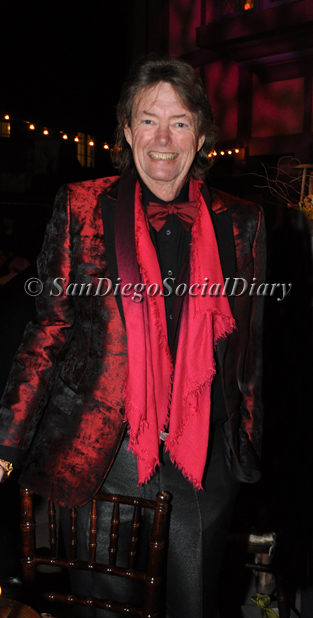 The Buzz - April 20th

April 20th, 2006
The Social Diary Columnist & Photographer Margo Schwab
David Copley, the owner of Copley News which includes the San Diego Union Tribune and so much more, recently returned from a trip to Europe. David invited his best friend Judith Harris, his aide Andrew Shelton and columnist nonpareil, Burl Stiff. They jetted off in David's G4, that's the Gulfstream IV. It was for more than just fun though.
David et al went to Zurich for a major tribute to artists Jeanne-Claude and Christo. The duo is famous for so many incredible artworks, like, The Gates, which vibrantly graced New York City's Central Park for 16 days last year. David is probably one of the largest collectors of Christo and Jeanne-Claude's works in North America, and certainly one of their biggest patrons.
And the fun did not stop, nor did the pace. Judith Harris describes it as an incredible and fabulous whirlwind. Among the highlights, dinners in Paris at the Tour D'Argent, Le Jules Verne, and Espadon at the Ritz Hotel. France's Southern region included a lunch at La Colombe D'Or. The stop in Monte Carlo was of special seafaring interest to David. It's where his soon to be completed 50 meter plus yacht Happy Days will be berthed this summer. Front row of course.
And summer is the season to be on the French Riviera. Lynn Wyatt throws her annual birthday bash there with Royals, Sir Elton John, Fergie and other ritzy socials to be counted in as invitees.
And we know David will be a handsome part of the Riviera scene.
(pictured here - Artists Christo and Jeanne-Claude years back for a patrons' dinner at the Museum of Contemporary Art in La Jolla, David Copley with his aide Andrew Shelton at a private reception in 2005 for the San Diego Council on Literacy....one of the many organizations David Copley supports generously)
(pictured here - Scott Johnston and Judith Harris at a private reception in 2005 for the San Diego Council on Literacy)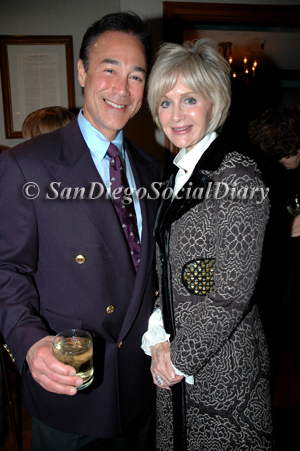 (pictured here - Margo Schwab in Bob Mackie gown inspired by Napa Valley, with David Copley at the Fire and Ice Ball in L.A.in the 90's- the mode of transportation, David's Gulfstream IV).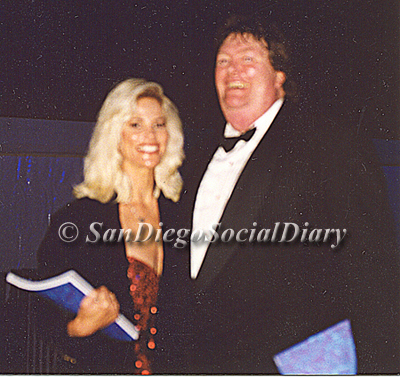 More Parties......Margo Schwab Archives........New This Week.......Home
* Margo Schwab has produced, written, interviewed and photographed for various media organizations since 1989. Schwab has a B.A. degree from Scripps College and a Masters of Business degree from the University of San Diego. Schwab volunteers for numerous charity organizations. She also continues to lobby for water safety and for family violence mitigation. Schwab is the owner and publisher of The Social Diary.

Warning ** photos, video and writing on this site are the
2012 copyright, all rights reserved, of The Social Diary LLC and its subsidiaries including La Jolla Social Diary, Rancho Santa Fe Social Diary, Malibu Social Diary, Hollywood Social Diary, Beverly Hills Social Diary, Newport Beach Social Diary, no reproduction of any part or parts is allowed without written permission by Social Diary Magazine