Globe Gala Honors Geisel and Triumphantly Features Felder
The Old Globe Theatre held its annual gala at the Globe featuring Hershey Felder as The Art of Leonard Bernstein and honoring Audrey Geisel of La Jolla. All brilliantly chaired by Sheryl White and Darlene Shiley
You are on Globe Gala 2011 Page 1....Click Here to go to Globe Gala 2011 Page 2
More Social Diary Event Coverage ....HOME
The 2011 Globe Gala July 30th, 2011 in Balboa Park to benefit the Old Globe Theatre's educational outreach programs was a hit in so many ways. First over $1 million was raised during the fund in need portion with Honoree Audrey Geisel starting the donations with $250,000, Co-Chair Darlene Shiley raising her hand for the $200,000 marker, and Debbie Turner and Conrad Prebys contributing a solid $100,000.
This is in addition to the generous millions that the aforementioned have given over the years.
And then of course there is the very generous gift Audrey Geisel gave years back. Production rights to the very popular How the Grinch Stole Christmas.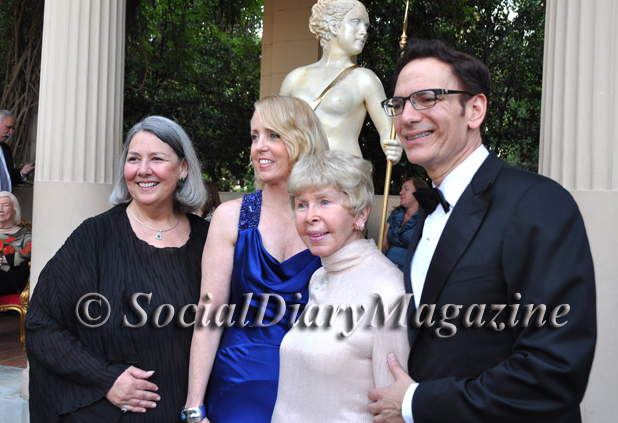 Co-Chairs Darlene Shiley and Sheryl White with Honoree Audrey Geisel, and Globe's very talented CEO and Executive Producer, Lou Spisto
Other very generous guests there included Karen and Don Cohn, event Co-Chair Sheryl White and Harvey White, Carolyn Yorston-Wellcome and Bard Wellcome, Mary Beth Adderly, Gillian and Tony Thornley, Laurie Mitchell and Brent Woods (of Brandes Investments), and Erna and Andrew Viterbi.
The Viterbi's hosted the over-the-top Globe Gala 2011 Patrons' Party July 18th, 2011.
More there included Martha and George Gafford, Bea and Bob Epsten, Hal Fuson (Hal's president of the Board of Directors) and Pam Fuson, Lisa and Steve Altman, Jo Ann Kilty and Charles Freebern, (Jo Ann was Honorary Chair of the Globe Guilders' fashion show with Naeem Khan), Joan and Irwin Jacobs, Kathy and John Hattox, Jean and Gary Shekhter, Joye Blount and Jessie Knight Jr. of SDG&E, Lynda and Richard Kerr, Colette and Ivor Royston, Salah Hassanein and Zandra Rhodes, Pamela and Jerry Cesak, Caroline and Nico Nierenberg, Dr. Renee Schatz, and Valerie and Harry Cooper.
That's Valerie Cooper who wore a stunning Jenny Packham gown.
More in glamorous gowns included Colette Royston in Naeem Khan, Iris Strauss in Escada, Karen Cohn in Oscar de la Renta, Sheryl White in an electric blue gown by Douglas Hannant, Emma Zuckerman in Carolina Herrera, Lynda Kerr in Pucci and Rocio Flynn in a very 'boned' Gucci gown.
The evening started with cocktails and silent auction bidding in the Alcazar Garden and continued with yet another stellar performance by Hershey Felder as Maestro: The Art of Leonard Bernstein.
It's Hershey Felder's third appearance at the Globe. The others being George Gershwin Alone and The Great American Songbook.
Patrons are hoping it won't be his last. Hershey Felder is a one man phenom of words, wit and über talent on the piano. Steinway of course.
Hershey Felder very magnanimously shifted the standing ovation applause to Audrey Geisel following his performance.
The evening continued with brief mist and then a clearly spectacular after party replete with dinner by the Sheraton, and dancing...that's non-stop dancing to the new 'it' band Impulse!
To learn more about the Old Globe Theatre's educational outreach programs, current productions, and special events, visit www.TheOldGlobe.org .
Be advised strictly no downloading, publishing, broadcasting, printing, or copying of photos or content. Please email purchase requests of photos you are in.
Enjoy the Photos!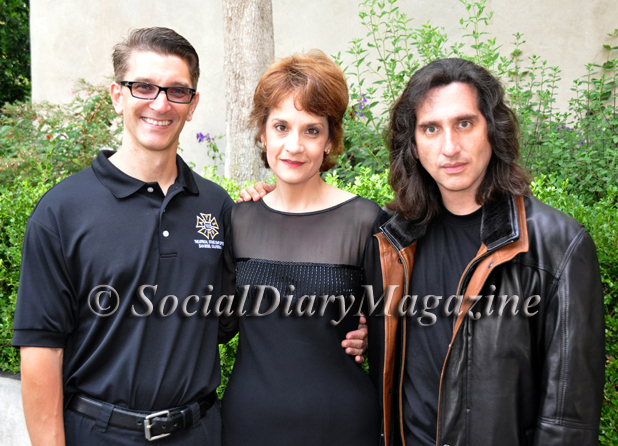 Hershey Felder (before his amazing performance as Leonard Bernstein) on the right with part of his extended family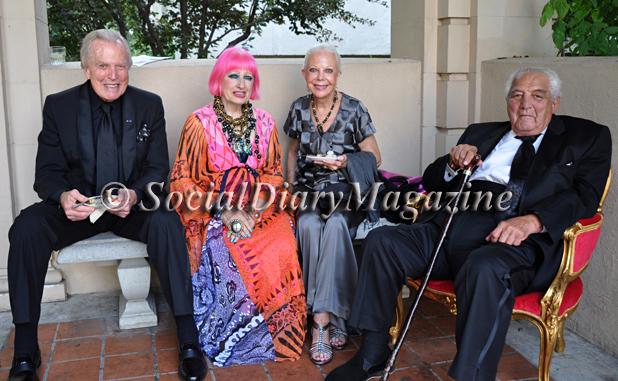 Don Breitenberg with Zandra Rhodes, Jeanne Jones, and Salah Hassanein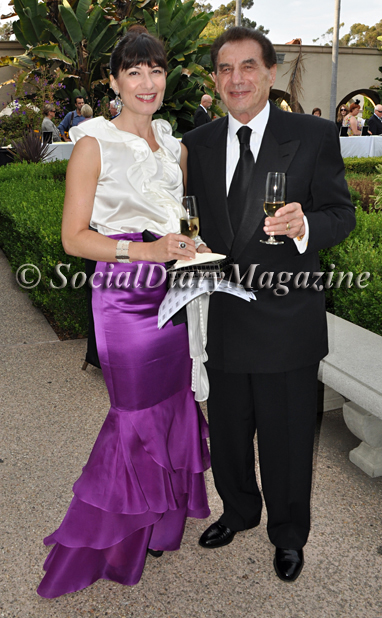 Above and Below, Emma and Leo Zuckerman....Leo was thrilled that Hershey Felder's Standard Poodle puppy is also named Leo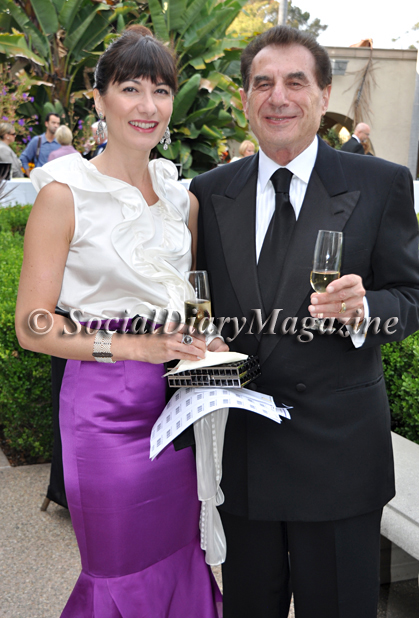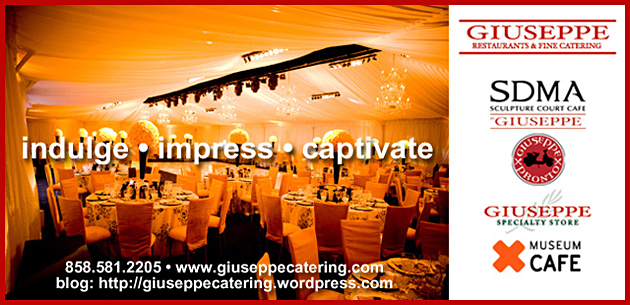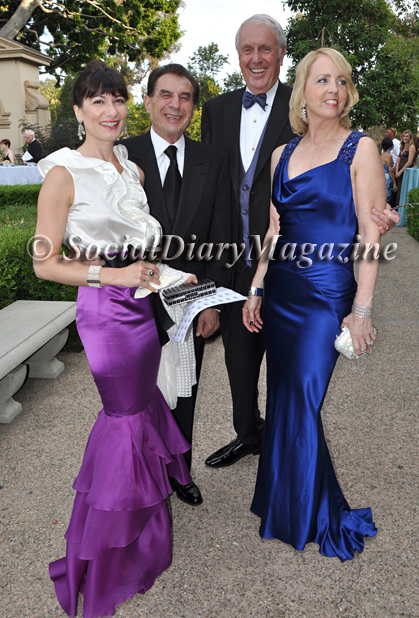 Emma and Leo Zuckerman with Harvey and Sheryl White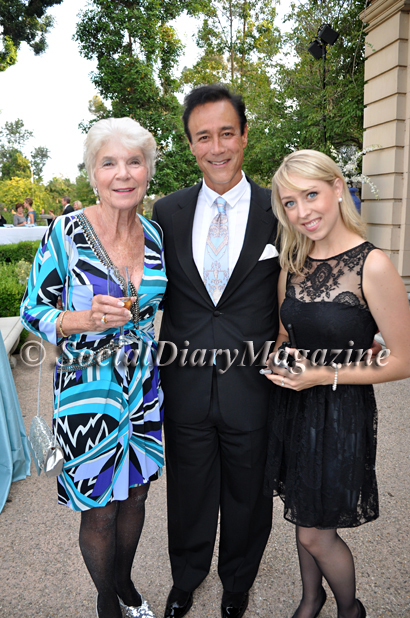 Gigi Cramer in Pucci with Scott Johnston, and Katie DuPont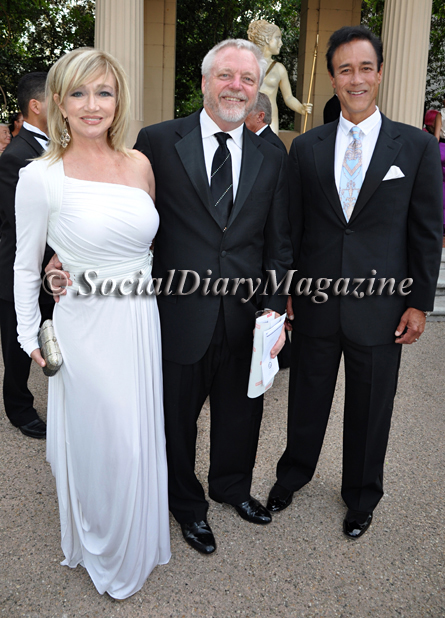 Lynda and Richard Kerr with Scott Johnston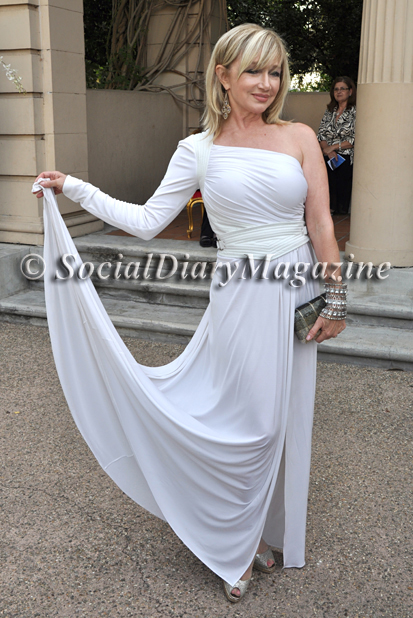 Lynda Kerr doing the 'Lynda'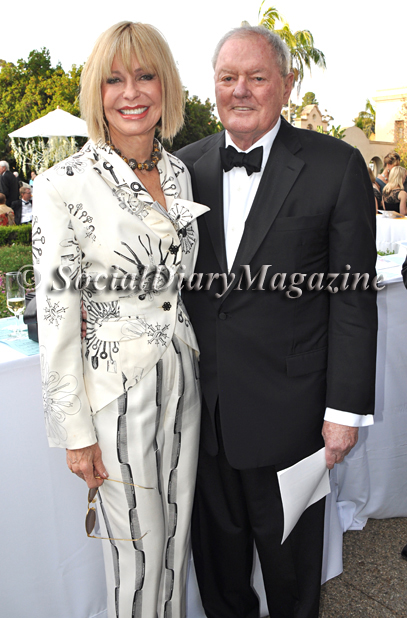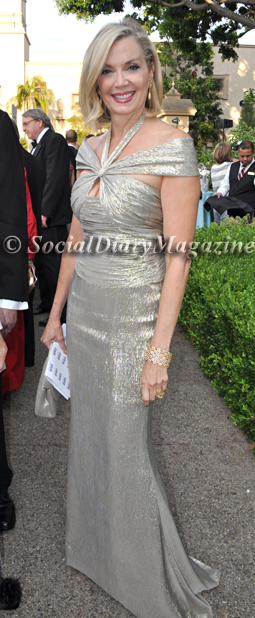 Barbara ZoBell in Todd Oldham with Karl ZoBell ** Karen Cohn
Lynda Kerr with Sheryl White, Karen Cohn, and Nina Doede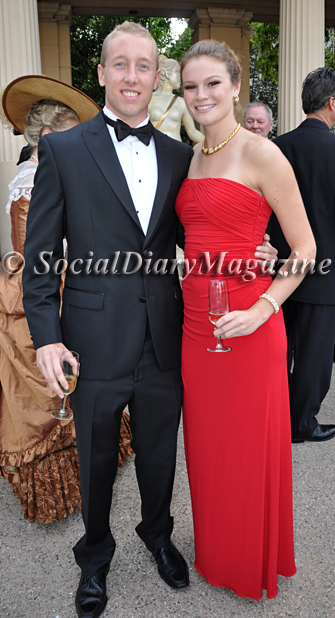 Greg Palmer and Aubrey Doede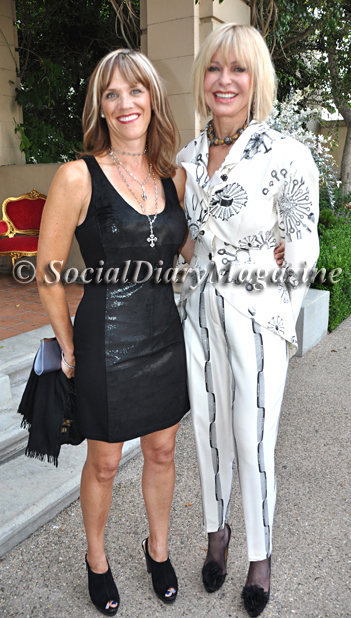 Susan Brandt (President of Dr. Seuss Enterprises Licensing and Marketing) with Barbara ZoBell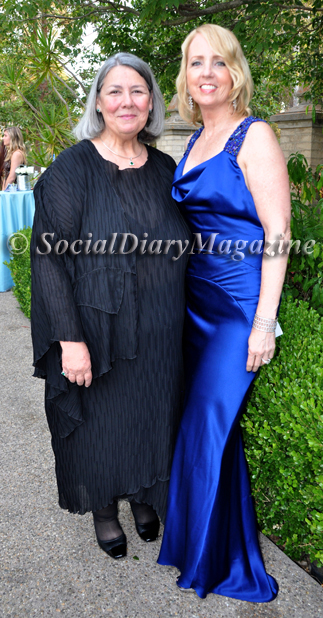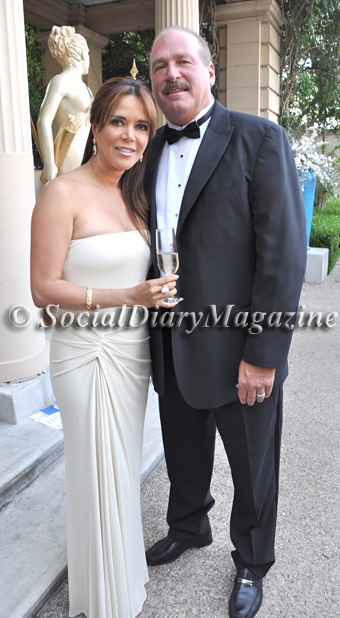 Super Co-Chairs Darlene Shiley and Sheryl White ** Rocio and Mike Flynn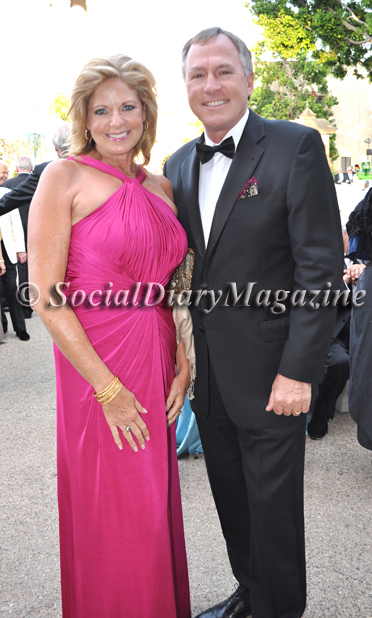 Royce and John Campbell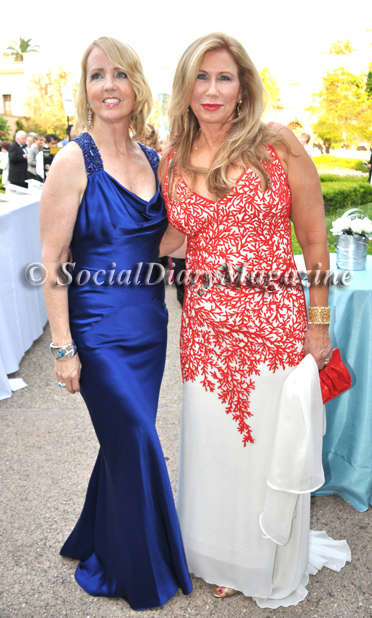 Above and Below Sheryl White and Colette Royston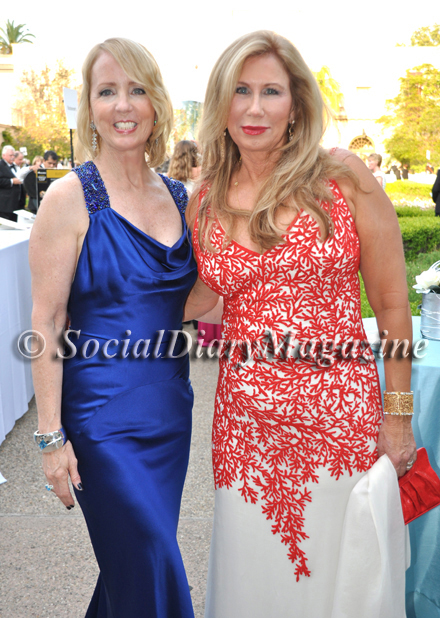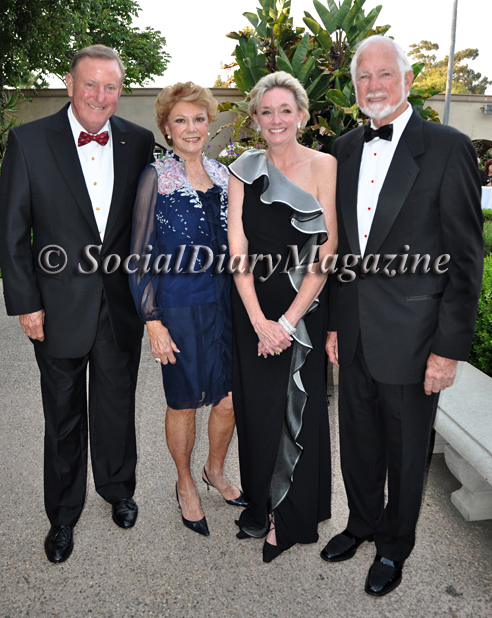 Chris Sheppard and Virginia Monday with Mary Beth Adderly and Richard Wright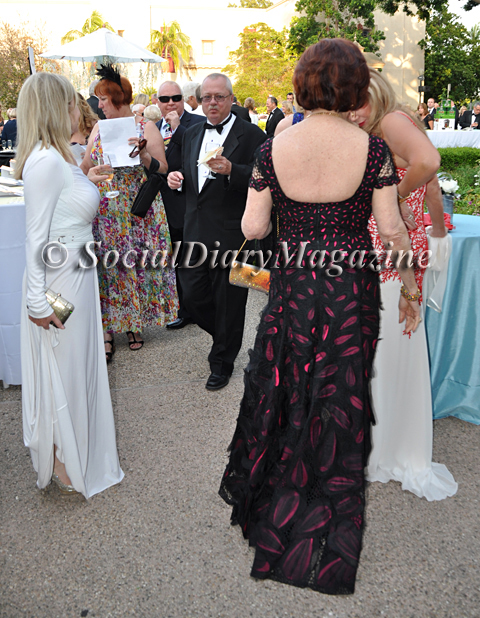 The Scene and Iris Strauss's pretty backside...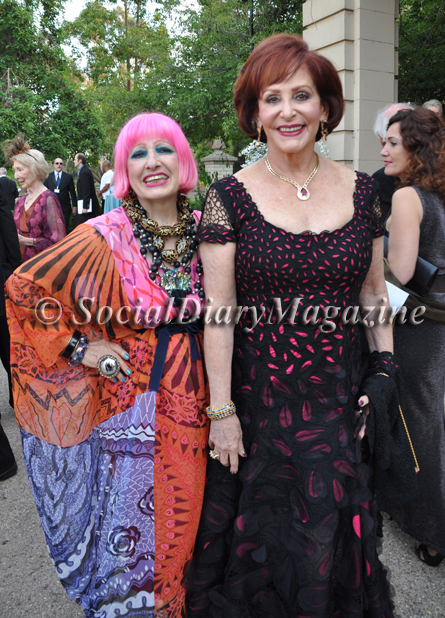 Zandra Rhodes wearing Zandra Rhodes with Iris Strauss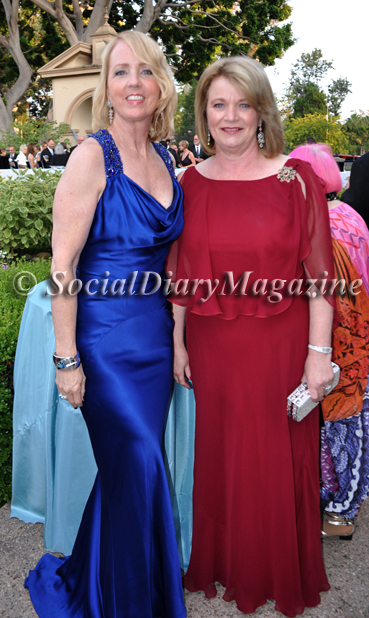 Sheryl White and Debbie Turner
Iris Strauss and Colette Royston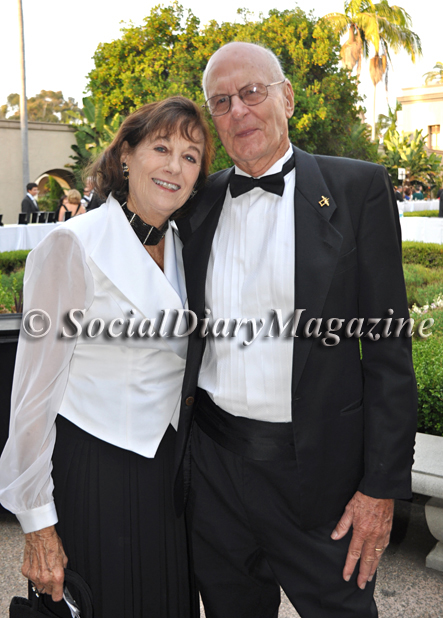 Sylvia and Richard Ostronik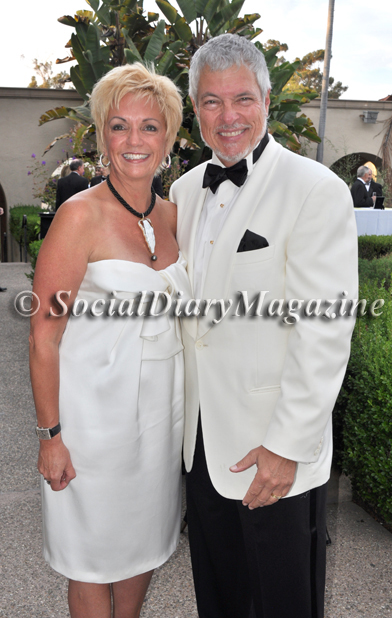 Pam and Jerry Cesak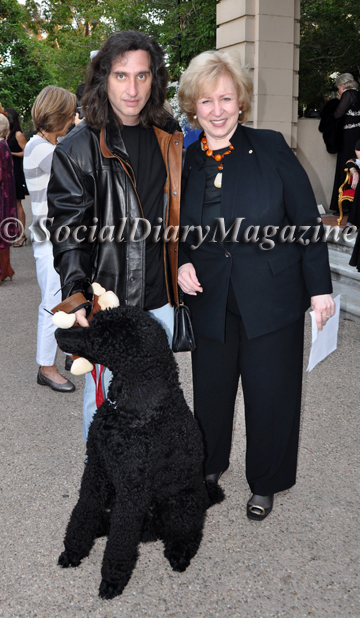 Maestro of the stage Hershey Felder with 10 month old Leo and family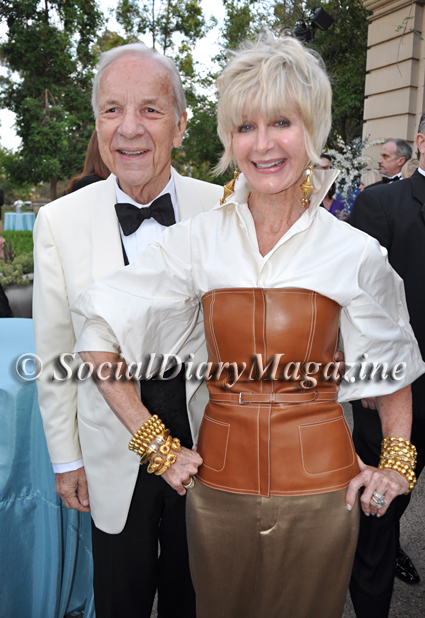 Above and Below, Animal supporters (San Diego Zoo and Dian Fossey Gorilla Fund) Conrad Prebys with Judith Harris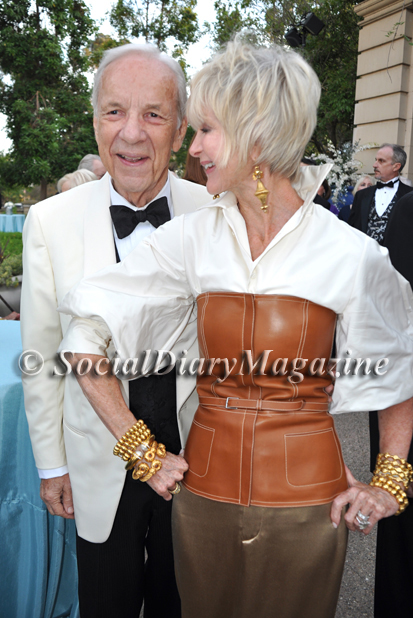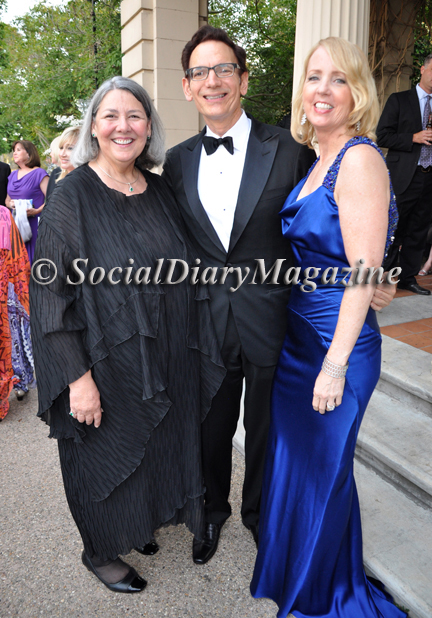 Darlene Shiley with Lou Spisto and Sheryl White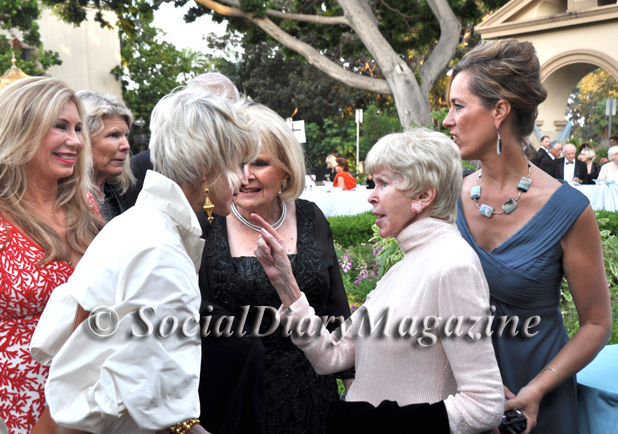 Honoree Audrey Geisel with friends including Joan Jacobs, Judith Harris, and Colette Royston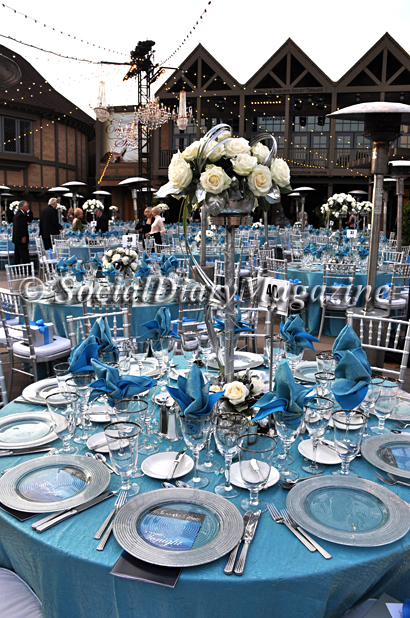 A Table Setting in the Copley Plaza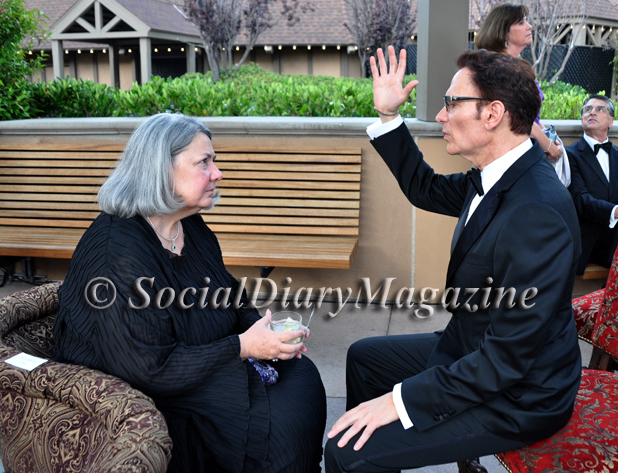 (With humor) Darlene Shiley directing Lou Spisto on how to raise a hand and give millions to the Globe...something Darlene Shiley is so expert at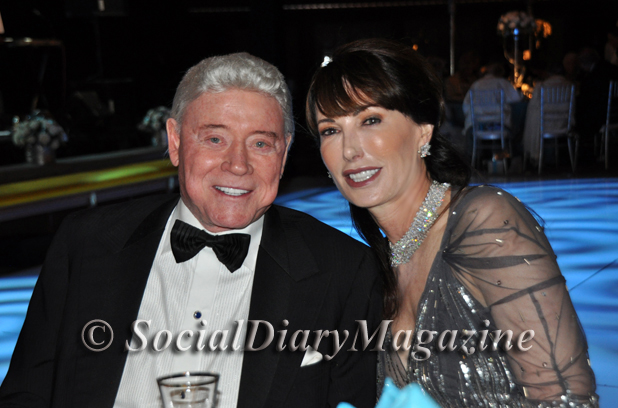 Harry and Valerie Cooper ... to the Globe and many organizations they are the 'Super Coopers!'
Tatiana with Denny Sanford, Debbie Turner and Conrad Prebys, Marsha Chandler, and Guests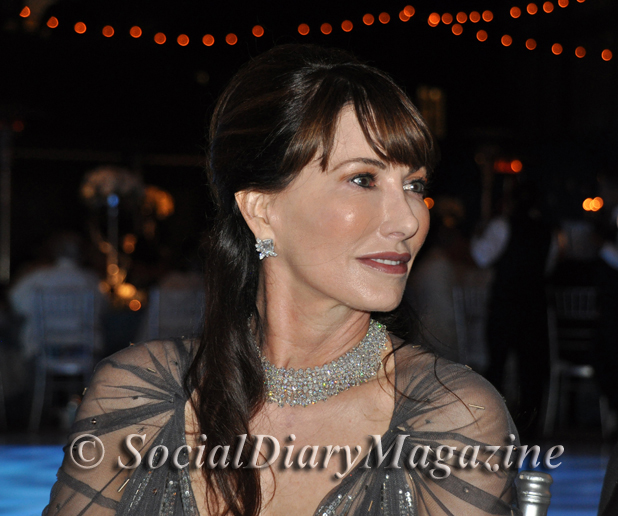 Valerie Cooper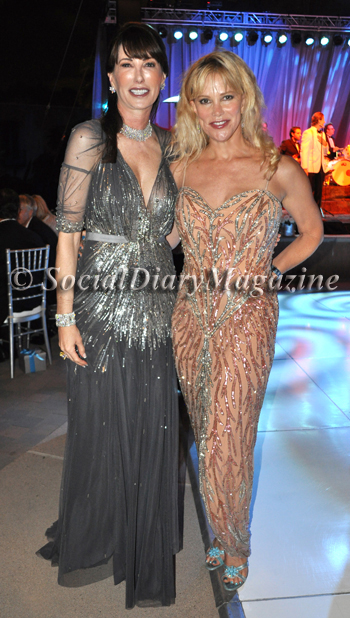 Valerie Cooper and Margo Schwab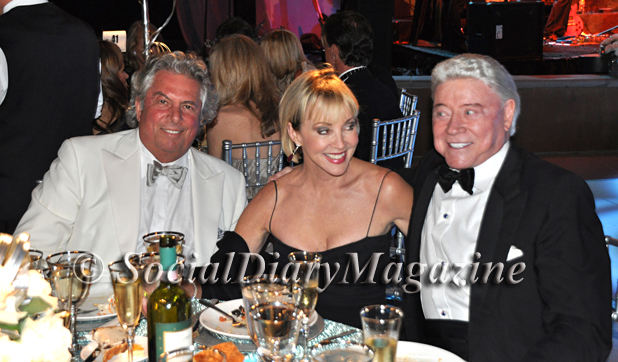 Bertrand and Denise Hug with Harry Cooper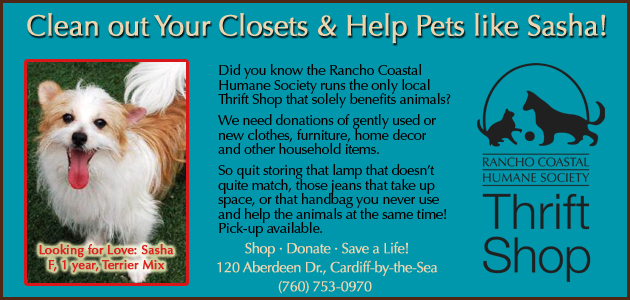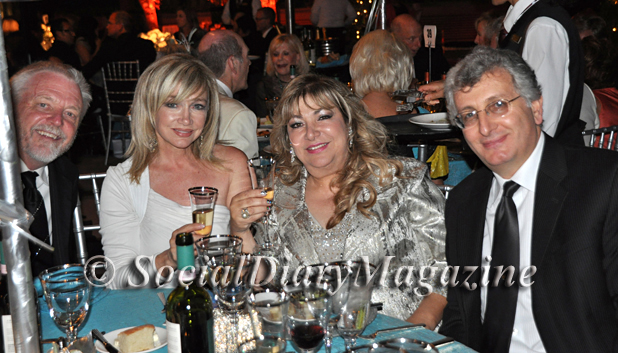 Richard and Lynda Kerr with May and Dr. Emad Zawaideh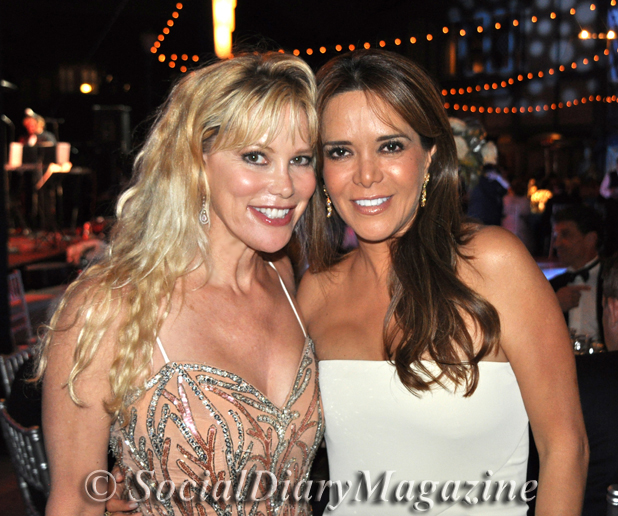 MES with Rocio Flynn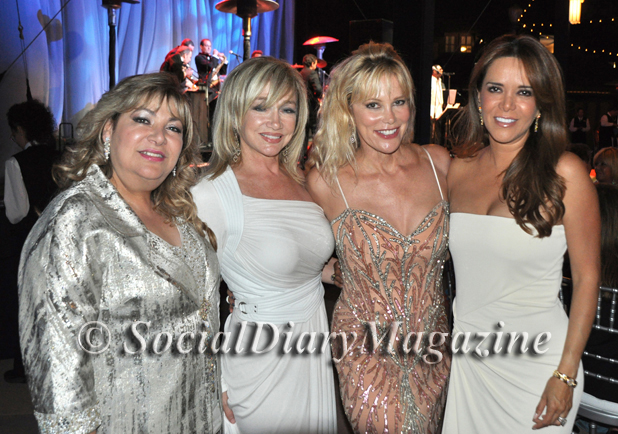 May Zawaideh with Lynda Kerr, Margo Schwab in vintage Bob Mackie, and Rocio Flynn
You are on Globe Gala 2011 Page 1....Click Here to go to Globe Gala 2011 Page 2
More Social Diary Event Coverage ....HOME
Summer Soiree for Globe Gala Patrons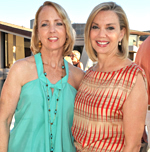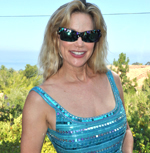 Fashionable Fun - Pelican Hill Resort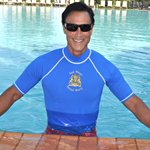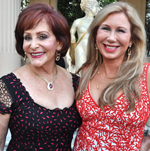 Globe Gala 2011 on La Jolla Patch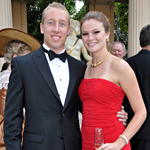 Naeem Khan Fashion Show for Globe Guilders - Part 1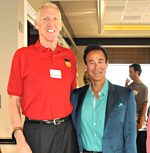 University Club w/JUMA/Bill Walton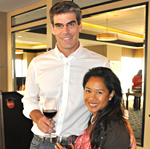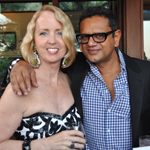 Naeem Khan / Globe Guilder's VIP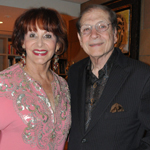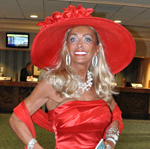 Stars & 'Studs' at Del Mar Opening Day - Page 1 of 3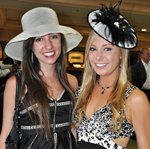 Stars & 'Studs' at Del Mar Opening Day - Page 2 of 3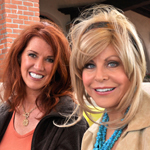 Social Diary Magazine at LJBT&C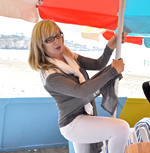 reported and photographed by Margo Schwab
web technical support by Scott Johnston
Please join us for fun informative updates on Twitter and Facebook

The Town Gossip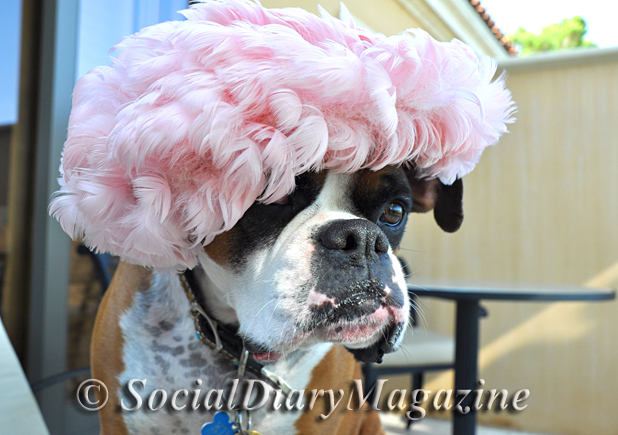 Seriously... too much!
................
Did you know that Dita Von Teese is not only petite but she has a 16 inch waist!
She is the hottest Burlesque star and she is coming to La Jolla for the Monte Carlo Gala!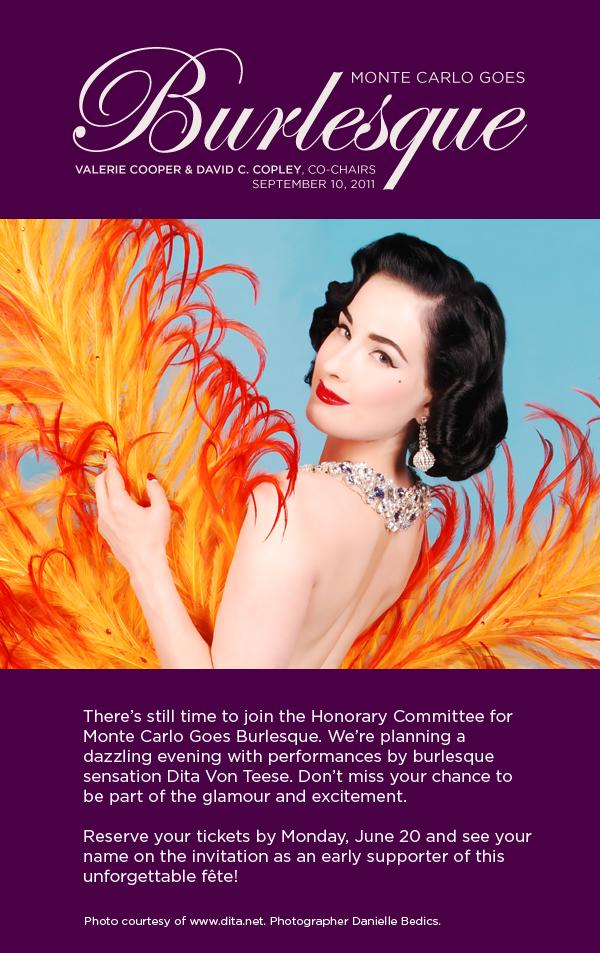 Email Commentary to be added
email TheSocialDiary.com
* Margo Schwab, MBA, more formally known as Margaret E. Schwab, has produced, written, interviewed and photographed for various media organizations since 1989. Schwab attended Holton Arms School, La Jolla Country Day School and La Jolla High School. Schwab has a B.A. from Scripps College, spent a business internship with S.A.I.C., Science Applications International Corporation, and earned a Masters of Business degree, M.B.A., from the University of San Diego by way of Claremont Graduate School . Schwab additionally took college courses from Harvard University, and Syracuse University. Schwab volunteers for numerous charity organizations. She also continues to support animal organizations and the prevention of people and animal abuse. Schwab is the editor and co-owner of The Social Diary.
Margo Schwab and Scott Johnston of The Social Diary Magazine are pleased to announce a partnerships with the San Diego Humane Society and SD METRO Magazine. They have also partnered with Country Friends and the San Diego American Heart Association and the Arthritis Foundation.
Margo Schwab and Scott Johnston are both members of the La Jolla Beach & Tennis Club (Margo Schwab since 1974) and both are now members of the University Club and its worldwide ClubCorp Compass Society. Margo Schwab and Scott Johnston are Police Press credentialed by the Chief of Police, William Lansdowne.
San Diego's The Social Diary would like to say a special thank you to our advertisers.
Eclat Catering by Athanasia Ampelas - Home Delivery Availabe Too
Hoehn Motors Land Rover
Lizz Russell Couture Designed Gowns and Purses
Diana Cavagnaro's Designer Millinery
Jordan's Art Couture
San Diego Center for Children - March 12th. 2011 Gala
Designer Millinery by Diana Cavagnaro
Juelerie by Pamela Pogue
The Museum of Contemporary Art San Diego
Giuseppe Restaurants and Fine Catering
The University Club Atop Symphony Towers and ClubCorp
Leslie Newman Clark - La Jolla Acupuncture
Maggie B fashion and style in Rancho Santa Fe Plaza
Papalulu's Restaurant and Catering in La Jolla Shores
Nancy's Nails on Pearl Street in La Jolla
H. Moradi Fine Jewelers on Prospect Street in La Jolla, now 2 locations!
San Diego Opera
WineSellar & Brasserie - featuring the Gary Parker Wine Club
Cafe Milano on Pearl Street La Jolla
Extreme Pizza in La Jolla
Neptunic Sharksuits
The Animal Hospital of La Jolla
Eugene Ladopoulos of Mistra Estates Olive Oil
Warning ** photos, video and writing on this site are the
2011 copyright, all rights reserved, of The Social Diary LLC and its subsidiaries including San Diego Diario Sociales - Su Conexión Con la Sociedad, no reproduction of any part or parts is allowed without written permission by Social Diary Magazine