In Tribute - With heavy heart comes the news of dear friend David Copley's passing..... compassion, loyalty, wit, generosity, and kindness. We will always remember you David... you are an angel.
"It is easy to misunderstand people if you do not really know them. If I did not know David, I would not know the depth of his kindness, his compassion, his generosity, and his endless devotion to community, people, and animals." - With admiration, Margo Schwab
Happy, Rememberances.... Club Copley ... MCASD Monte Carlo 2011
Globe 2012 .... Globe 2011 .... Globe 2010
Brandes Halloween Ball 2008 .....Brandes Halloween Ball 2010
MCASD Monte Carlo 2010 .... Timken 2010 .... David's Birthday 2010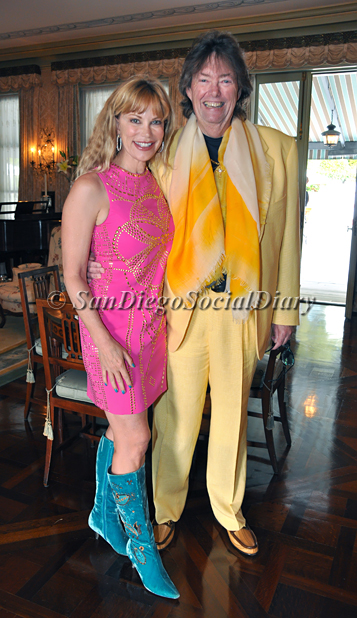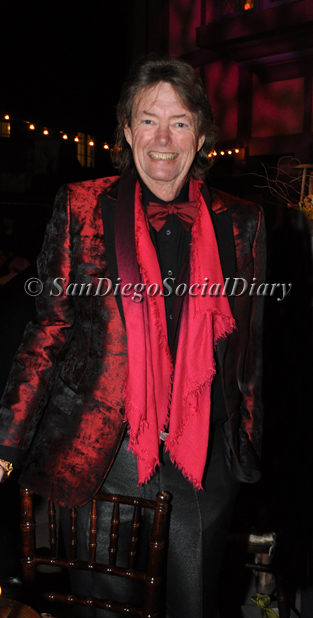 A Celebration for David Copley!
A group of longtime friends gathered recently to celebrate one particular friend, David Copley. It was his birthday, rather pre-birthday party. The dinner celebration was hosted by Valerie and Harry Cooper at Mister A's Restaurant downtown.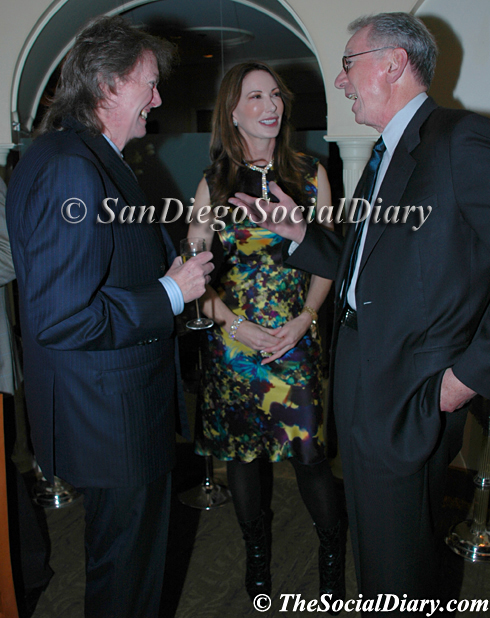 David Copley with Valerie Cooper and Irwin Jacobs
And the celebration was on par with the 'Cristal clear' skyline views.
It was cocktails and bite sized canapés first.
Among the guests were Irwin and Joan Jacobs, Iris and Matthew Strauss, Colette and Ivor Royston, Andrew Shelton, Jeanne Jones and Don Breitenberg, Burl Stiff (yes the Burl Stiff), Susan and Bill Evans, Kathryn Colachis, Carolyn Farris, Charles Brandes (Tanya was out of town) Denise and Bertrand Hug, Dr. Carol Randolph and Bob Caplan, Margo Schwab and Scott Johnston, and Judith Harris and Robert Singer.
It was Judith whose request for Mr. A's special Mac 'n Cheese became the starter. Unusual and addicting it is.
Guests were seated at two spectacularly decorated tables. All decorations and flowers were by Clinton Walters of course.
Stories of many 'happy days' were recounted. From evenings with the artists Jean Claude and Christo, singer Tony Bennett at the San Diego Hospice event (David and Joan Kroc underwrote that event), Bobby Short at The Charity Ball (David underwrote Bobby's performances), Snickers, the Monkey Bar, Dude, fun evenings at Sante's, and more.
The evening's dinner ended with a zesty touch. A special Meyer's lemon birthday cake was made.' X' years young forever David!
Scott, Kima and myself would personally like to thank one terrific guy, David Copley. For all he has done for San Diego and beyond, supporting the museums, the theatres, animals and people.... here's wishing you health, happy birthday and happy days forever David!!
Strictly no downloading of photos without express written permission by The Social Diary thank you.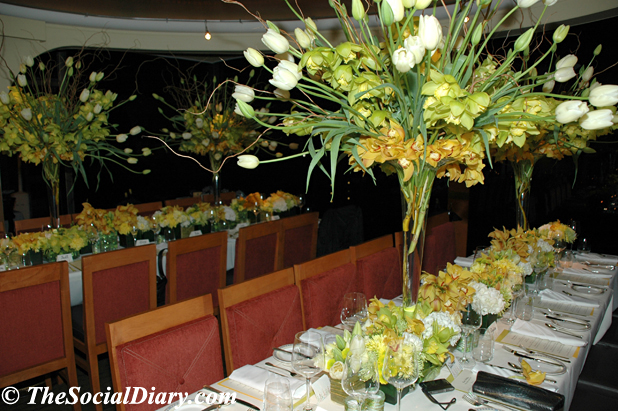 Above and below, The Table Floral Decorations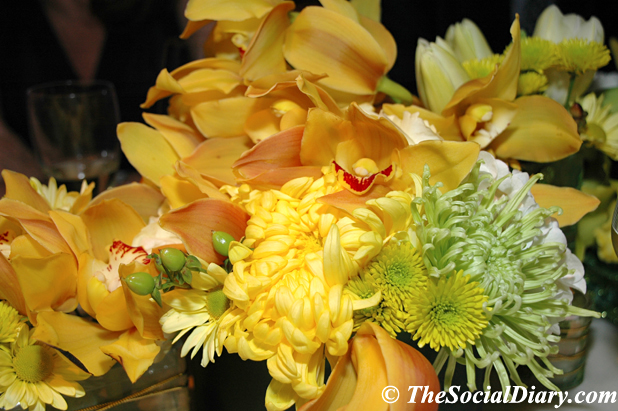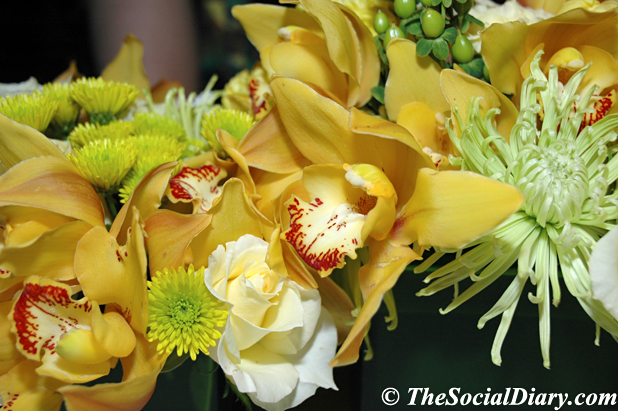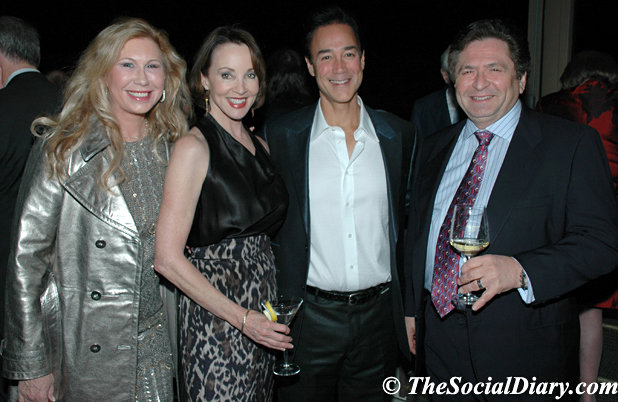 Colette Royston with Denise Hug, Scott Johnston and Ivor Royston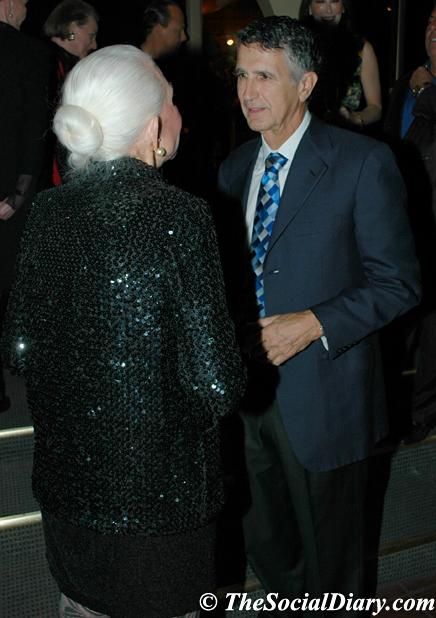 Jeanne Jones with Charles Brandes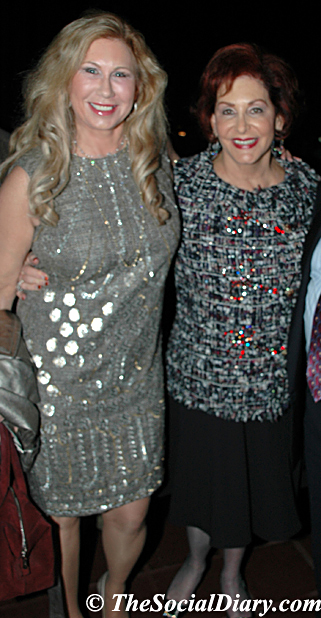 Colette Royston with Iris Strauss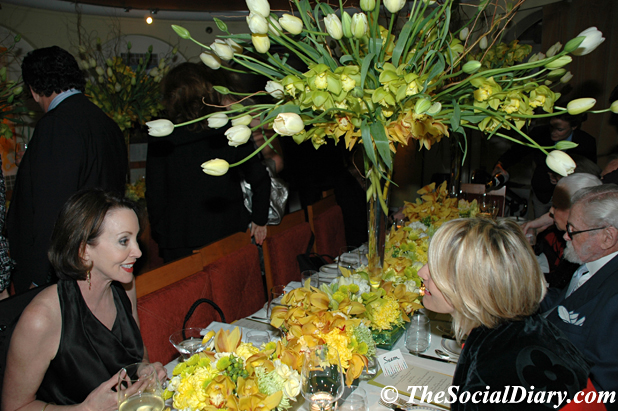 The Table Scene with Denise Hug, Susan Evans and Burl Stiff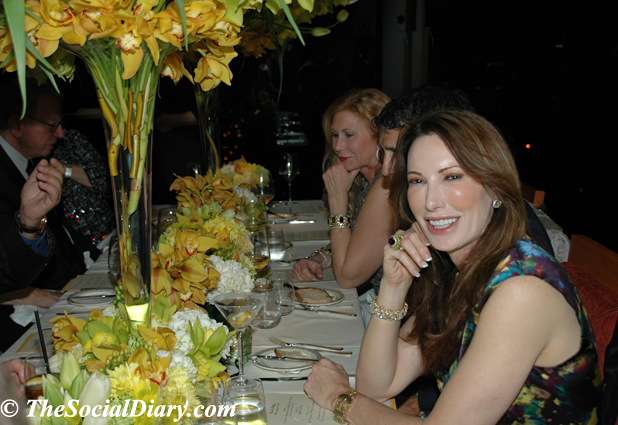 Hostest with the mostest Valerie Cooper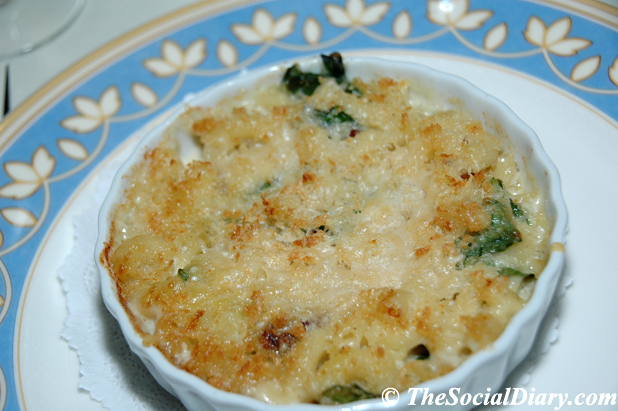 That Mac 'n Cheese....thanks Judith!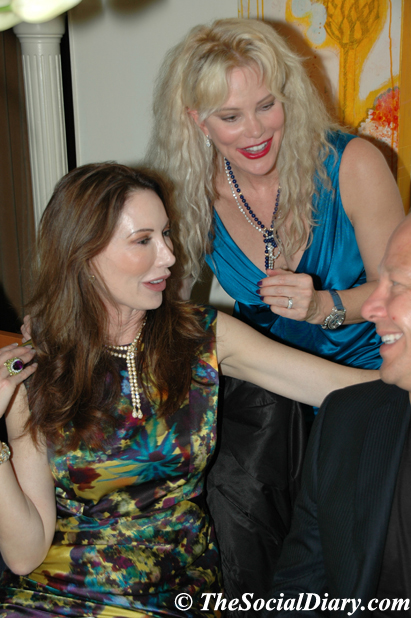 Valerie Cooper with Andrew Shelton and Margo Schwab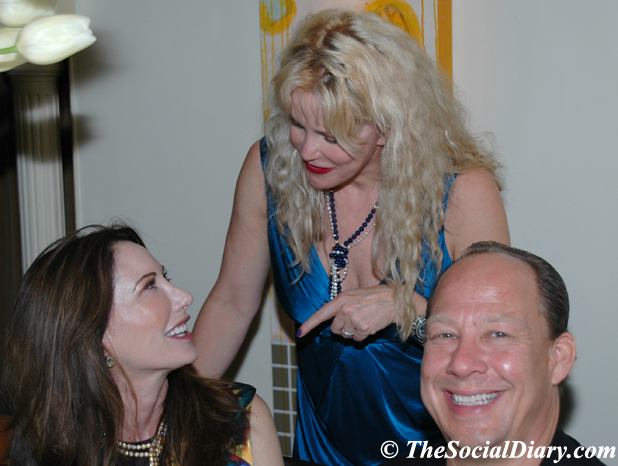 Valerie Cooper with Andrew Shelton and Margo Schwab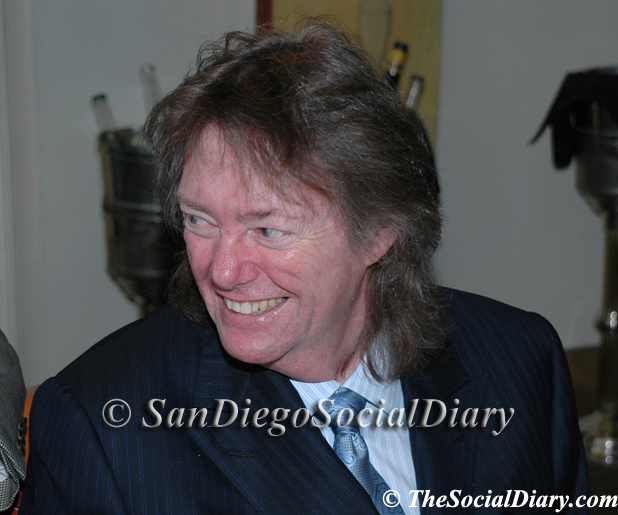 David Copley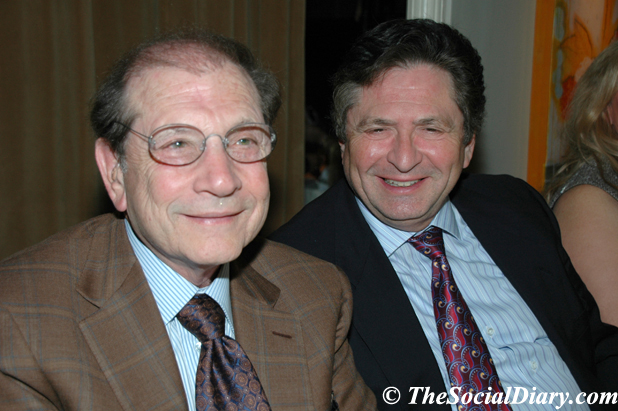 Matthew Strauss with Ivor Royston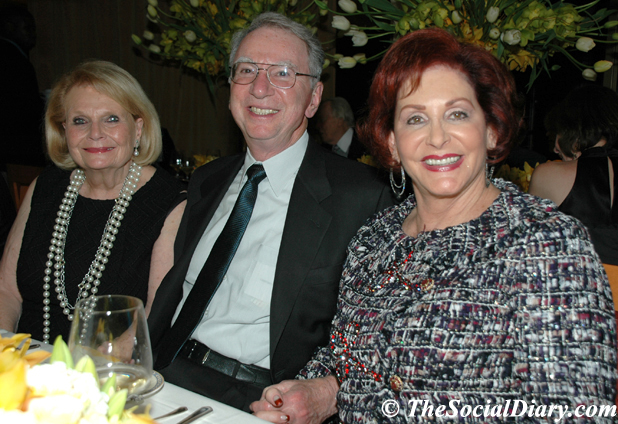 Joan and Irwin Jacobs with Iris Strauss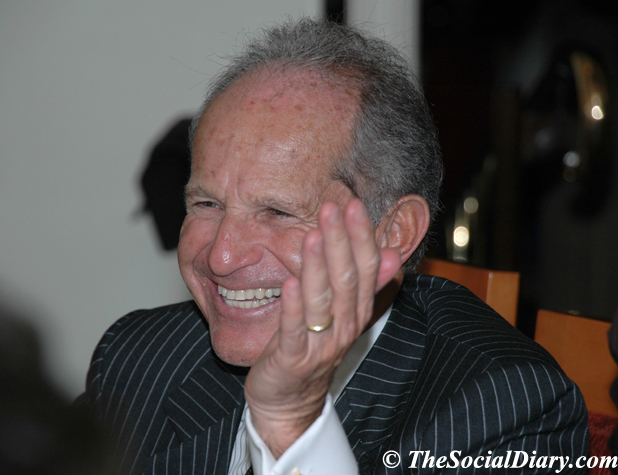 Dr. Robert Singer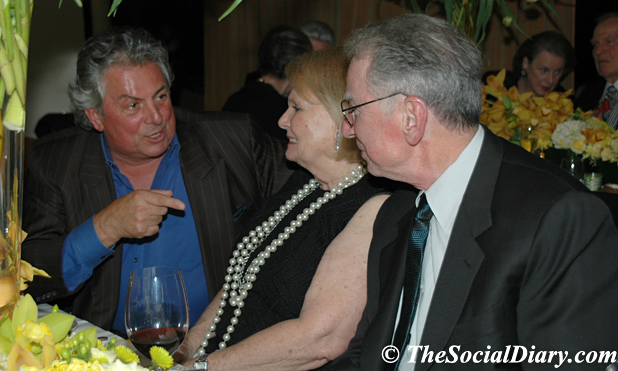 Bertrand Hug entertaining Joan and Irwin Jacobs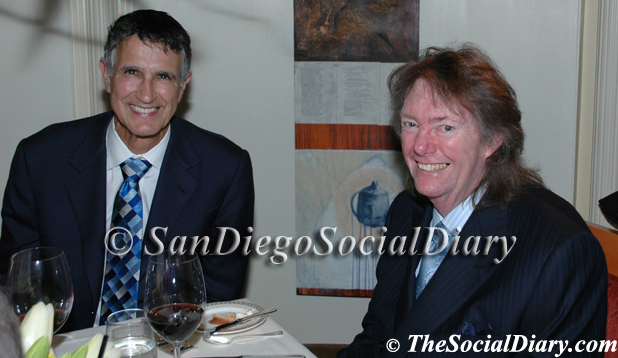 Charles Brandes and David Copley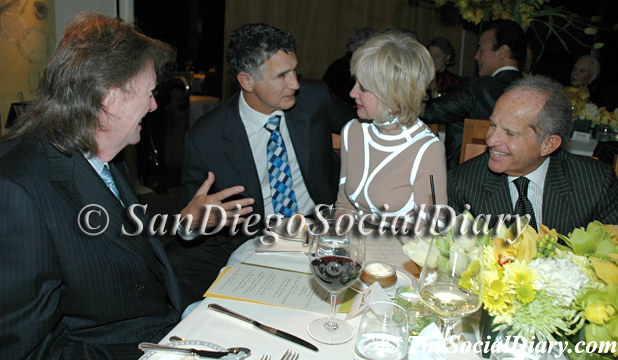 David Copley with Charles Brandes, and Judith Harris and Robert Singer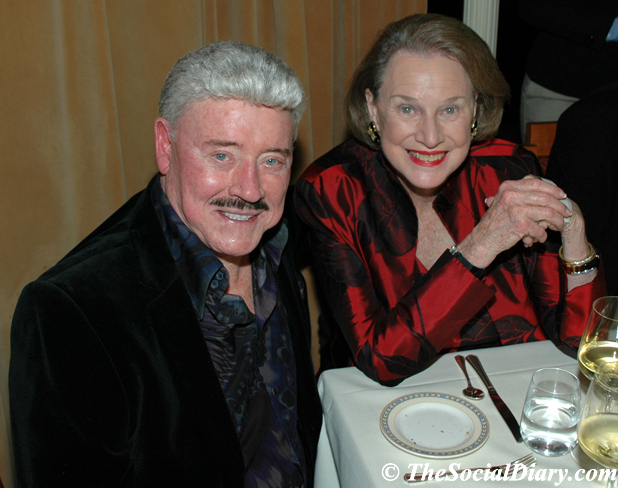 Host with the Most, Harry Cooper and Carolyn Farris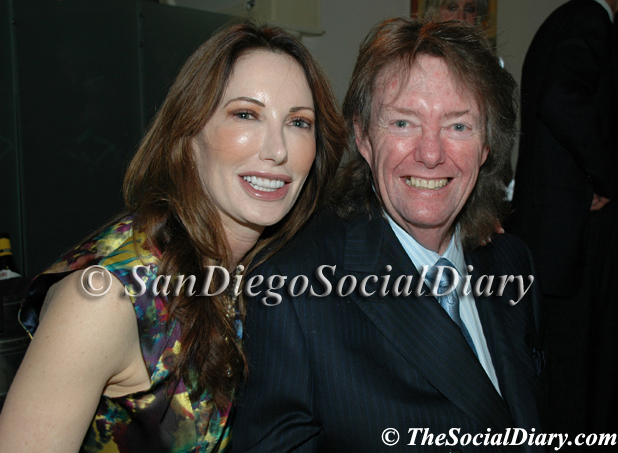 Valerie Cooper and David Copley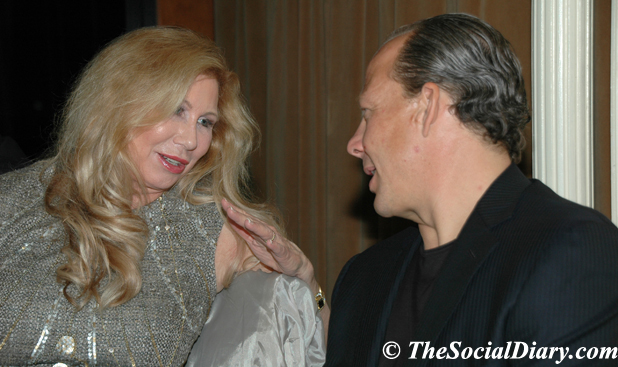 Colette Royston with Andrew Shelton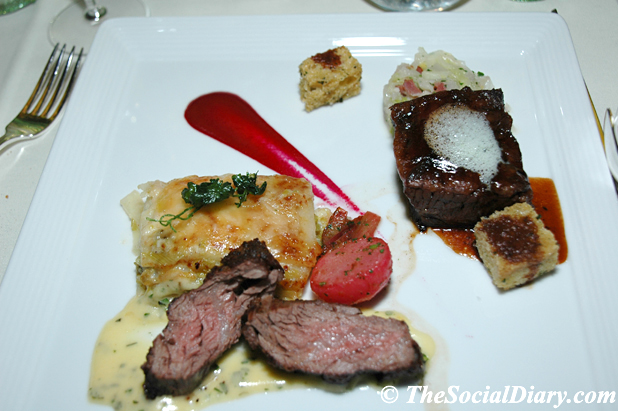 Mister A's at its Best!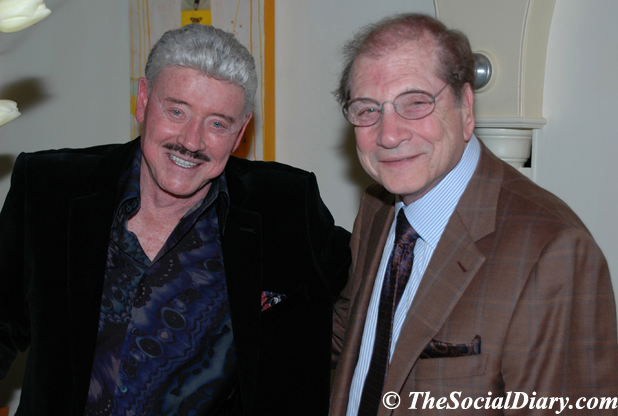 Harry Cooper and Matthew Strauss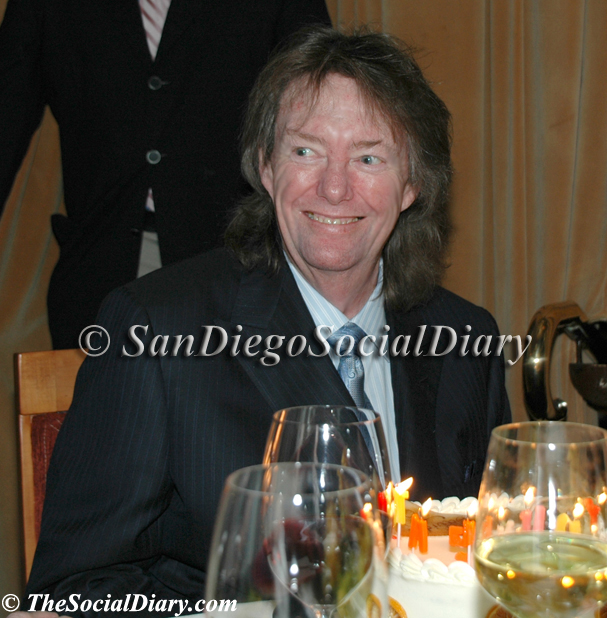 David Copley with his Birthday Cake!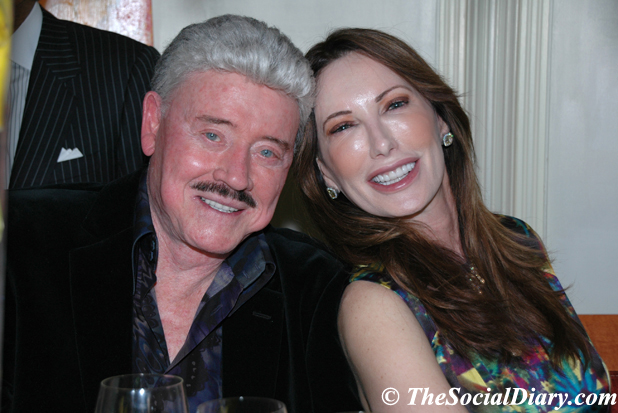 The Best Hosts, Harry and Valerie Cooper!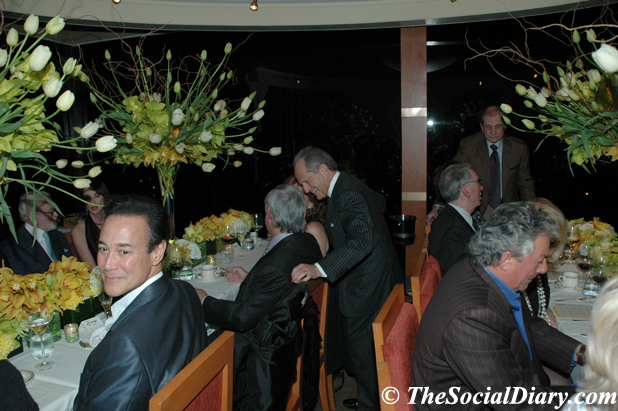 Scott Johnston et al!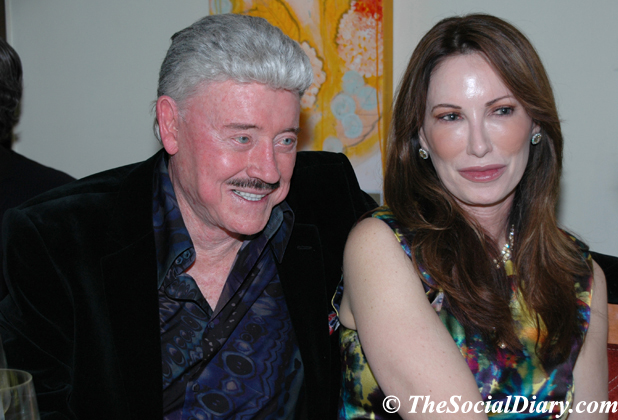 Harry and Valerie Cooper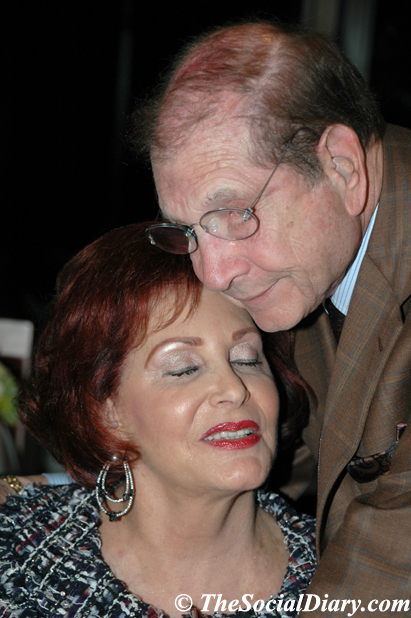 Above and below, Iris and Matthew Strauss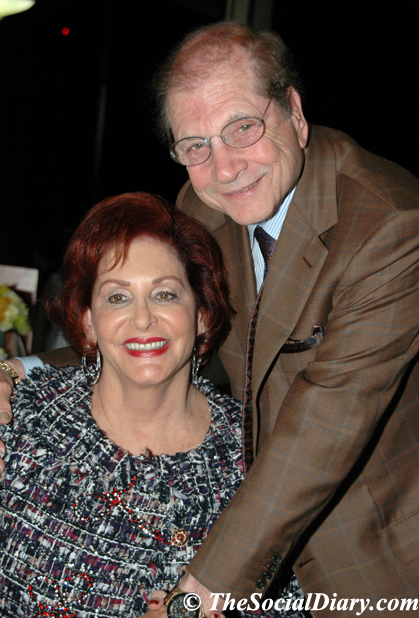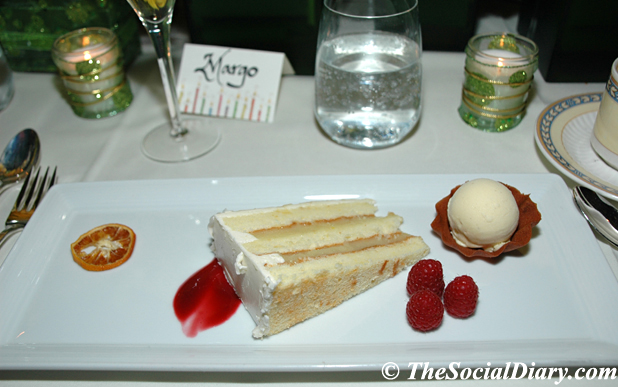 The Meyer's Lemon Birthday Cake!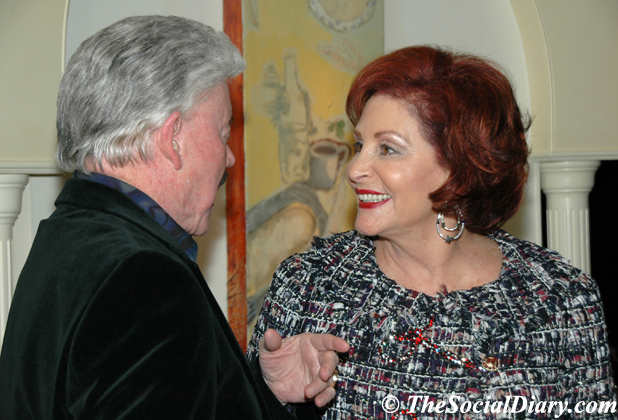 Harry Cooper and Iris Strauss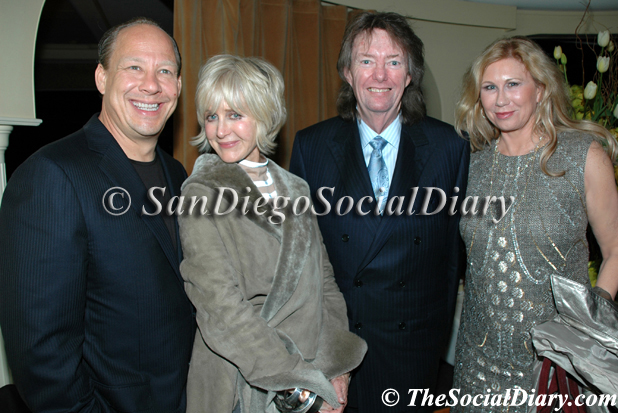 Andrew Shelton with Judith Harris, David Copley and Colette Royston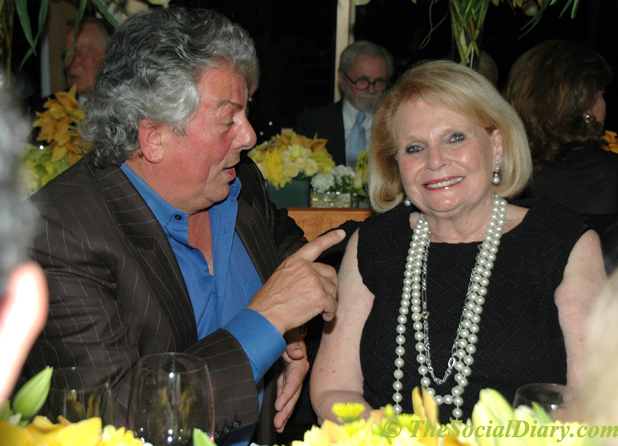 Bertrand Hug doing what Bertrand does best... make people laugh, in this case Joan Jacobs
Judith Harris with Carol Randolph ** Valerie Cooper and Margo Schwab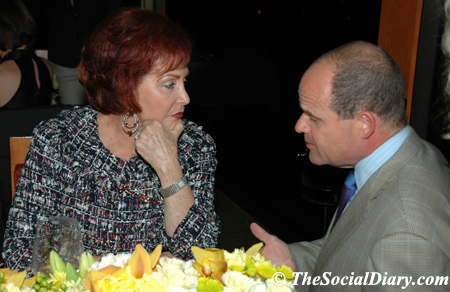 Iris Strauss listening to Bill Evans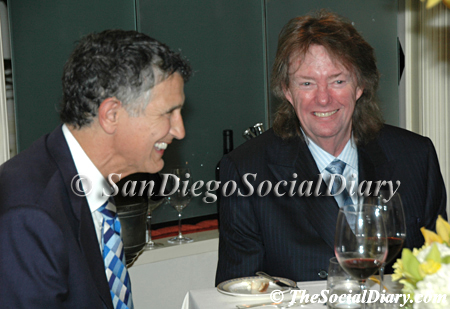 Charles Brandes and David Copley enjoying Robert Singer's witty insights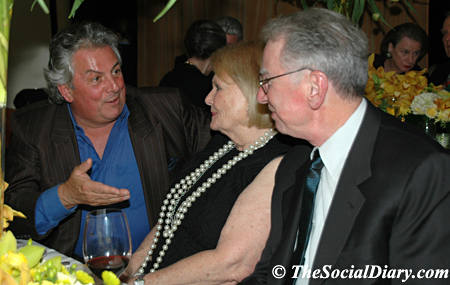 Bertrand Hug with Joan and Irwin Jacobs
advertisement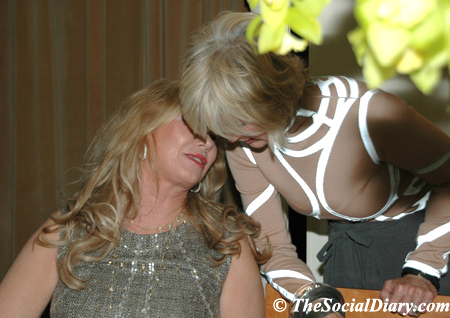 Colette Royston and Judith Harris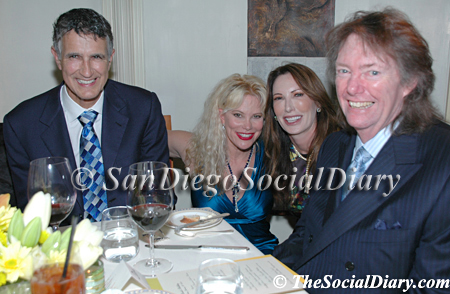 Charles Brandes with Margo Schwab , Valerie Cooper and David Copley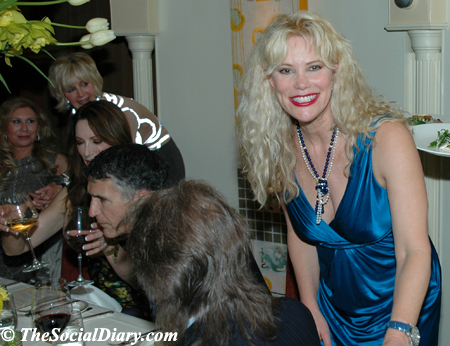 The Scene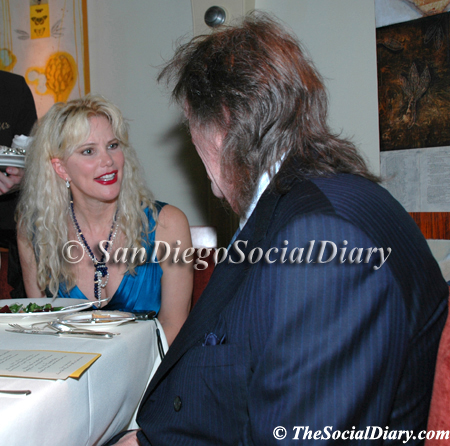 Margo Schwab discussing film, Alfred Hitchcock and more with David Copley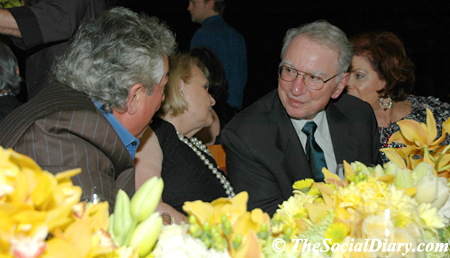 Bertrand Hug, Joan and Irwin Jacobs and Iris Strauss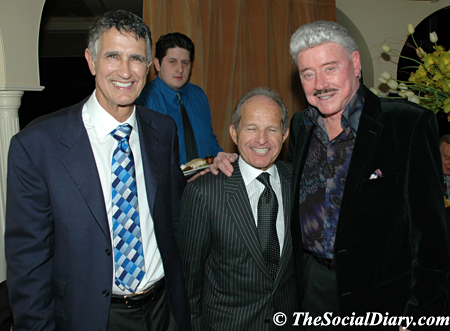 Charles Brandes with Robert Singer (that flash got him) and Harry Cooper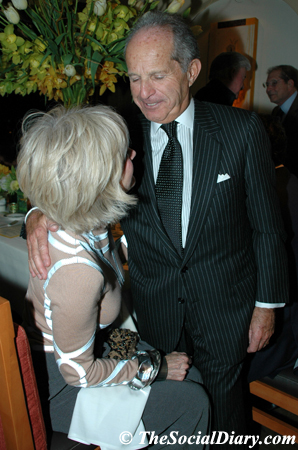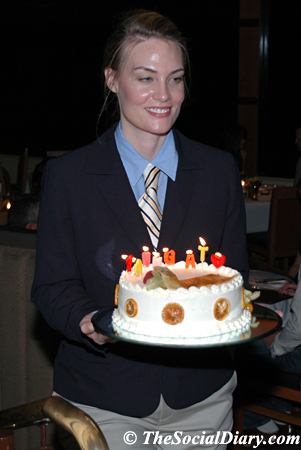 Judith Harris and Robert Singer ** The Birthday Cake delivery!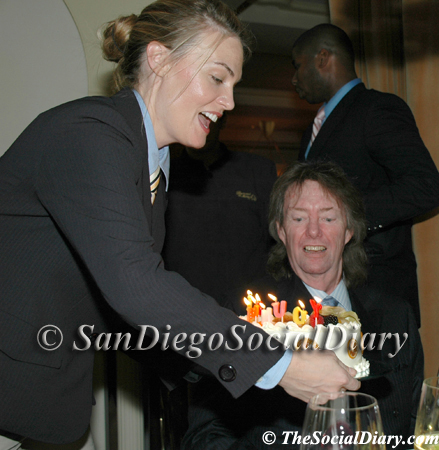 The Cake!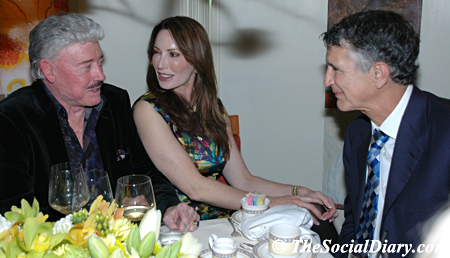 Harry and Valerie Cooper with Charles Brandes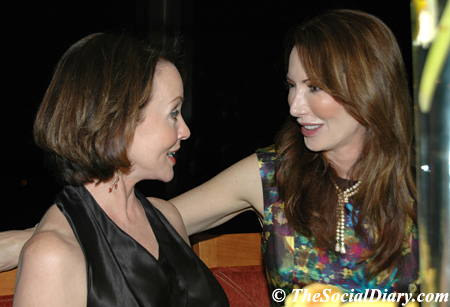 Denise Hug and Valerie Cooper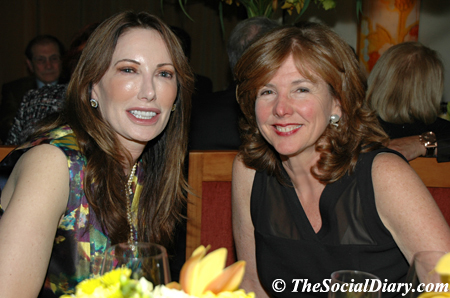 Valerie Cooper with Dr. Carol Kaplan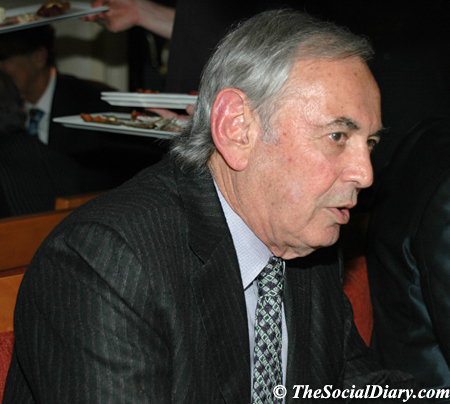 Bob Caplan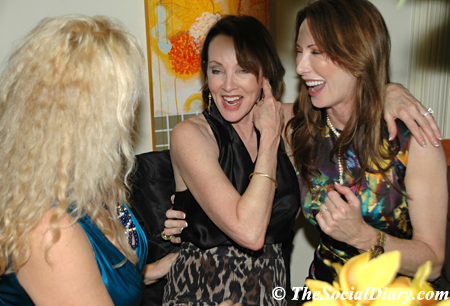 We'll never tell!!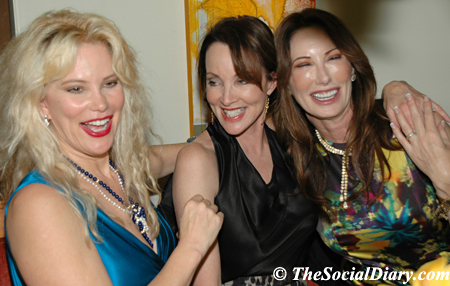 reported by Margo Schwab
photoshopped by Scott Johnston
The Buzz
Someone trying to buy San Diego Magazine .....again!

____________________________________________________________
Photoshopping and Photography Services
Photos on this website available if it is of you
available by The Social Diary
~ 619-384-7333
email TheSocialDiary.com
_______________________________________________________________
Email Commentary to be added
* Margo Schwab, more formally known as Margaret E. Schwab, has produced, written, interviewed and photographed for various media organizations since 1989. Schwab attended Holton Arms School, La Jolla Country Day School and La Jolla High School. Schwab has a B.A. from Scripps College, spent a business internship with S.A.I.C., Science Applications International Corporation, and earned a Masters of Business degree, M.B.A., from the University of San Diego. Schwab additionally took college courses from Harvard University, and Syracuse University. Schwab volunteers for numerous charity organizations. She also continues to support animal organizations and the prevention of people and animal abuse. Schwab is the editor of The Social Diary.
Margo Schwab and Scott Johnston of The Social Diary are pleased to announce partnerships with the San Diego Humane Society.
San Diego's The Social Diary would like to say a special thank you to our advertisers.
Valerie and Harry Cooper supporting the San Diego Opera
Valerie and Harry Cooper supporting The Museum of Contemporary Art San Diego
Judith C. Harris, Blair Harris, and Robert Singer, MD supporting the
Dian Fossey Gorrilla Fund International
Sammy's Woodfired Pizza
Roppongi Restaurant and Sushi Bar
Mosaic Catering
La Jolla Beach & Tennis Club
La Jolla Shores Hotel
The Shores Restaurant
The Marine Room
Dr. Laurie Marker of The Cheetah Conservation Fund
H. Moradi Fine Jewelers on Prospect Street in La Jolla
Pamela Pogue of Juelerie
Kary Favish of the Worth Collection
Diana Cavagnaro of Designer Millinery
Jordan of Jordan Art Couture and Animal Fashions by Jordan
Lizz Russell of The Lizz Russell Collection
Gary Parker of WineSellar & Brasserie
Owner and Chef Pasquale of Cafe Milano
Kevin Smith of Extreme Pizza in La Jolla
Jeremiah Sullivan of Neptunic Sharksuits
Drs. Sue and John Morizi of The Animal Hospital of La Jolla
Eugene Ladopoulos of Mistra Estates Olive Oil
Warning ** photos, video and writing on this site are the
2010 copyright of The Social Diary LLC and its subsidiaries.
no reproduction of any part or parts is allowed without written permission by The Social Diary