MCASD's 'Monte Carlo Goes Burlesque' Gala Starring
Dita Von Teese!
Page 1
Kudos go to Co-Chairs Valerie Cooper and David C. Copley
"Valerie Cooper and David Copley put the "Contemporary" back in the Contemporary Museum. We had a great night and saw so many new faces. Job well done!" - Judith Harris and Robert Singer MD
More Social Diary Event Coverage ....HOME
The Museum of Contemporary Art San Diego's 35th annual Monte Carlo fundraiser held September 10th, 2011 put the 'je ne sais quoi' fun into the party. Think Crazy Horse and Moulin Rouge with contemporary twists.
With a headliner of Dita Von Teese aka the 'Queen of Burlesque,' the La Jolla museum location seduced supporters to come in 'club chic' and be prepared for an evening of Monte Carlo Goes Burlesque.
Come they did. Dinner was successfully sold out.
Dinner patrons arrived early for the reception and appetizers. 'Aphrodisiacs' like Kumamoto Oysters on the half shell with pickled cucumber salsa, Champagne Mignonette and 'Hot Drops,' and Jumbo Baja Shrimp with Mango Chutney were served up along with 'Menage A Trois.' That's a trio of fruit, fromage and charcuterie like the 'Trio of Soup Shooters.'
Signature 'Dita' drinks by Cointreau inside the museum included 'Dita's Favorite'......a 'Rose Petal Infused Martini.'
Veuve Clicquot bubbled and flowed too as KeyHole cutie's, corseted and feathery bustled beauties busily sold opportunity drawings. Prizes included a beautiful pair of amethyst and diamond earrings from H. Moradi Fine Jewelry in La Jolla, 2 locations by Eddie V's, and a dinner for 10 at Giuseppe's new restaurant Caroline's by Scripps Pier.
Amidst the crowd were Co-Chairs David Copley, smartly dressed in Versace, Gucci and Van Cleef, and Valerie Cooper in flesh tone colored Jenny Packham jumpsuit with just the right amount of beading.
Valerie's husband Harry Cooper was there of course and so too were Jake Figi and her sister Susan Pentz, Linnea and Frank Arrington, Pam and Hal Fuson, Rusti Bartell and Steven Rosenberg, Susan and Bob Blanchard, Lauren and Greg Garbacz, Audrey Geisel and Alex Butterfield, Carolyn Farris, the MCASD David C. Copley Director Dr. Hugh M. Davies, Abeer and George Hage, Abeer was chic in Chanel, Andreas Hronopoulos, Jeanne and Bill Larson, Maryanne and Irwin Pfister, and Liz and Mason Phelps.
More there included Patsy and David Marino, Karen and Kit Sickels, Kathryn Colachis and Tom Cerruti, Blair Harris and her friend Samara Kline, Judith Harris and Dr. Robert Singer, Barbara Bloom, Robert Caplan and Carol Randolph, Diana Pickett, Jose Tasende, Peter Cooper and Norman Blanchford, and Teri and David Nagelberg.
The evening continued outside with a Giuseppe catered dinner including a perfectly served up tender filet mignon with Cabernet -Cherry Demi Glace and Truffled Horseradish. The 'Grand Finale' dessert was a very 'Naughty' Sundae of Tahitian Vanilla Bean Gelato with Candied Walnut Dust and more.
Giuseppe catered the VIP reception as well.
Dita's first show was her famous Opium Den. The ballet influenced routine artistically revealed Dita in the 'hands' of opium. Exotic, erotic, but all in good taste.
Dancing followed and it was a packed dance floor of DJ inspired guests. Around 10 pm the party moved back inside. Dinner patrons were joined by a wave of very lively after party ticket holders.
There was more dancing in the downstairs Boom Boom Room, 'gambling' in the galleries, and Sinatra-esque tunes provided by local fave Rick Ross in the photo gallery.
Dita performed a second time at midnight with her famous Martini Glass Dance, much to the delight of a standing room only crowd. Dita came out wearing a tuxedo lip synching seductively. She unveiled herself slowly with expert teasing and then splashed about in a martini glass while squeezing the juice out of an oversized olive. She received thunderous applause.
Then it was back to the Boom Boom Room for more packed house club dancing and revelry.
And it was all for a great cause.
The annual Monte Carlo gala with varying themes is MCASD's primary annual fundraiser. Over $5 million has been raised by this annual event thus far enabling crucial funding for the museum's exhibitions and education programs.
Special thanks to David Copley for underwriting the performances of Dita Von Teese. And thank you to the Board Member who invited us to be their VIP guests.
** This column is dedicated to the memory of Burl Stiff, my mentor. Burl had a great love and appreciation of the arts. He would have enjoyed this evening. After all, 'Burl'-esque is named after him. ** Margo
Be advised strictly no downloading, publishing, broadcasting, printing, or copying of photos or content. Please email purchase requests of photos you are in.
Enjoy the Photos!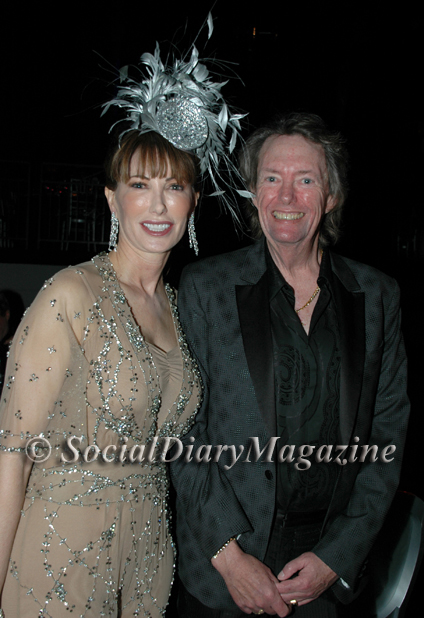 Burlesque Co-Chairs Valerie Cooper and David C. Copley
_________________________________________________________________________________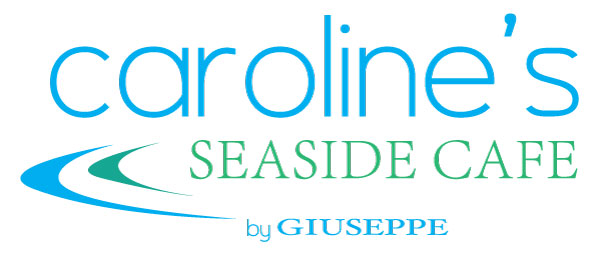 _________________________________________________________________________________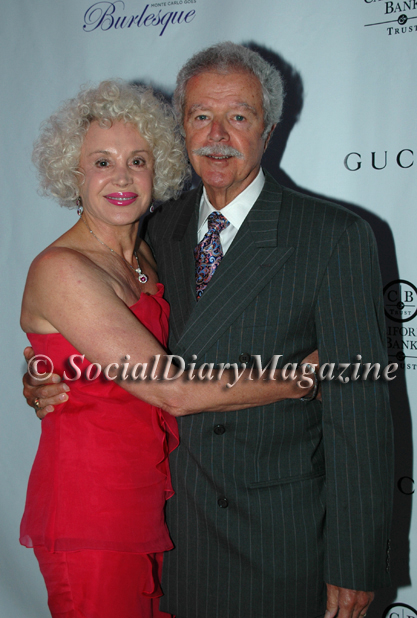 Sarah B. Marsh-Rebelo and John Rebelo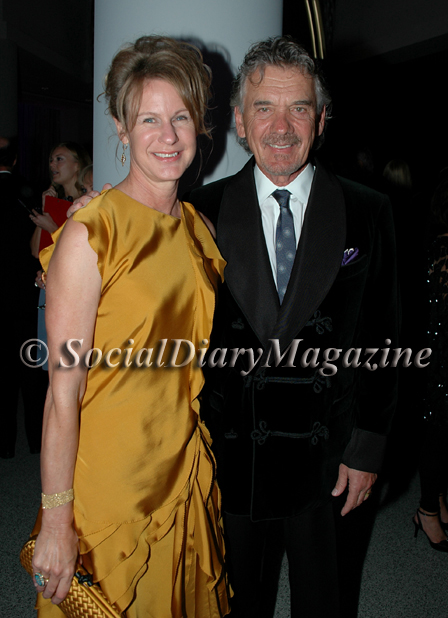 Maryanne and Irwin Pfister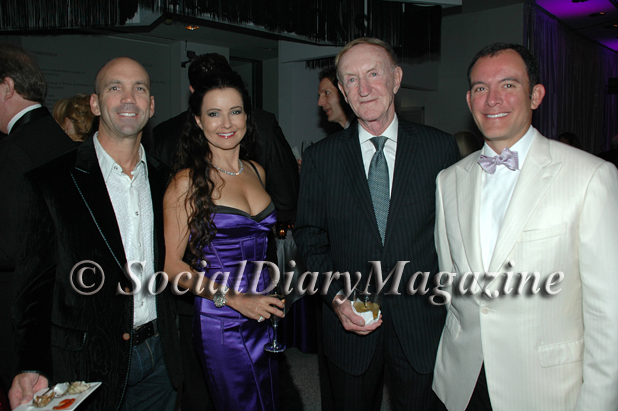 Gordon and Annika Kovtun with Norman Blanchford and Peter Cooper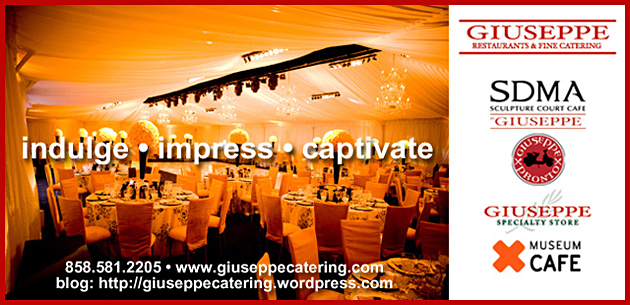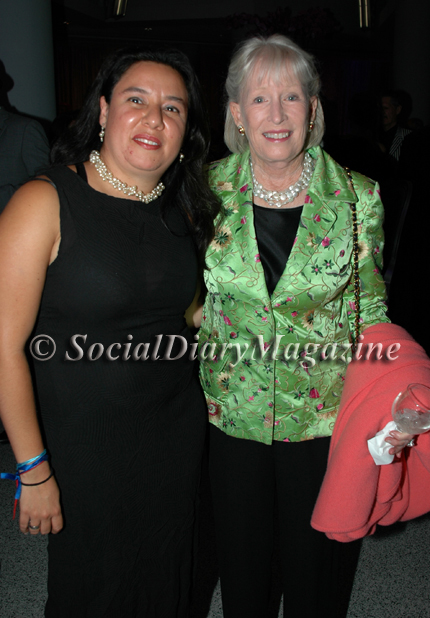 MCASD's Cris Scorza, the new Education Curator, with Leanne MacDougal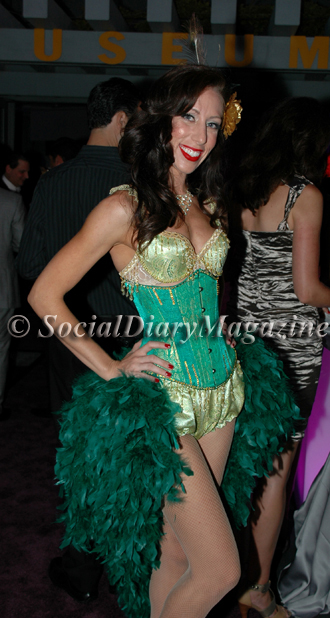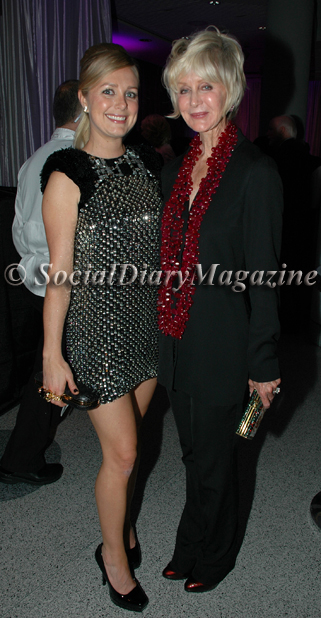 A Pretty 'Key Hole' Gal ** Above and Below, Blair Harris with her mother Judith Harris... Birds of a Feather, 'Burlesque' Together!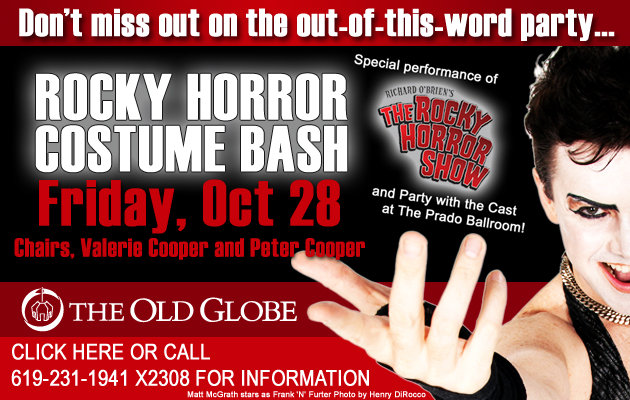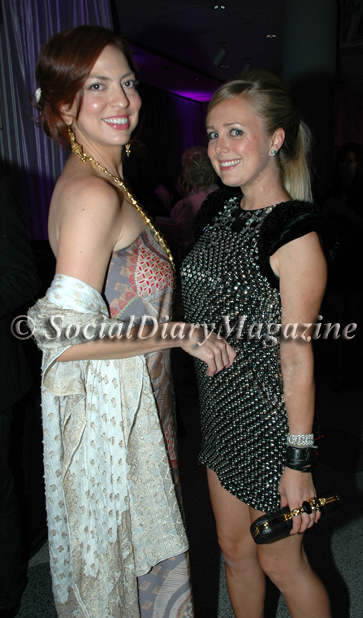 Samara Kline with Blair Harris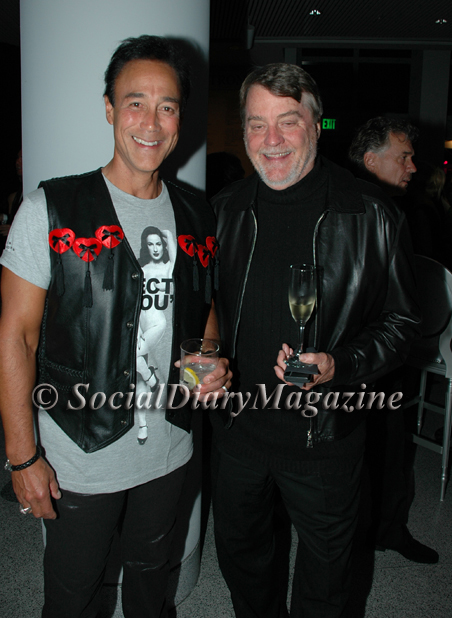 Scott Johnston with Bill Larson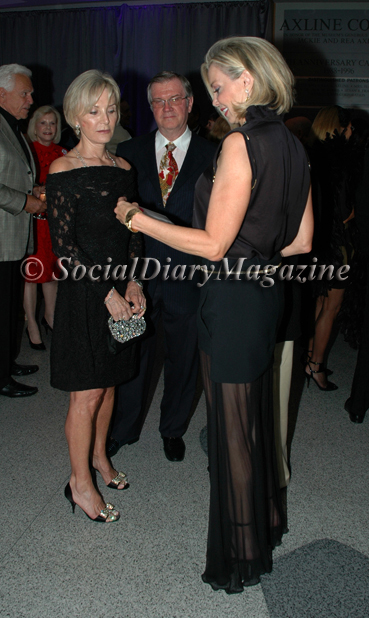 Burlesque beauties Lee Clark and Karen Cohn with Jerry Pikolysky
George and Abeer Hage with Kathy and Darrell Issa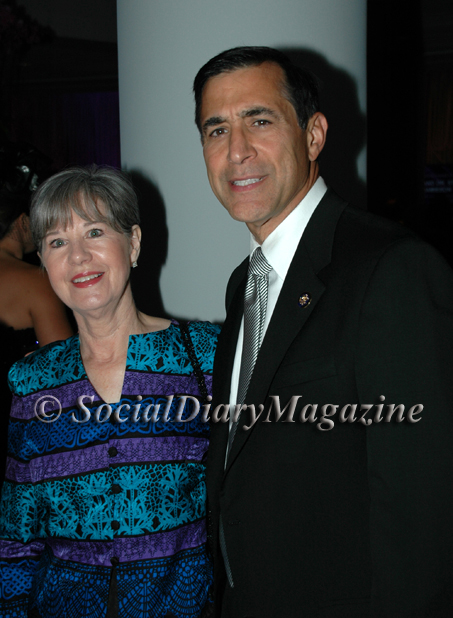 Kathy and Darrell Issa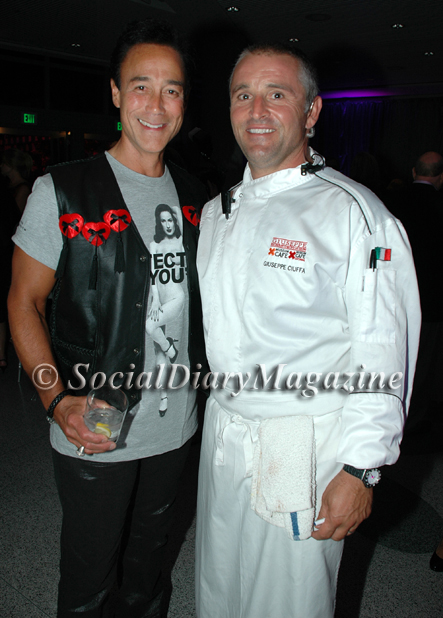 Scott Johnston with Giuseppe Ciuffa of Giuseppe's Fine Catering....Giuseppe catered Monte Carlo Goes Burlesque briiliantly!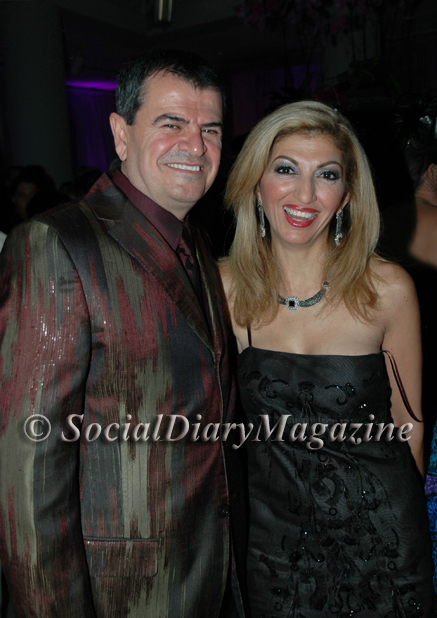 George Hage in a Ferre Jacket with his sparkling wife Abeer Hage in Chanel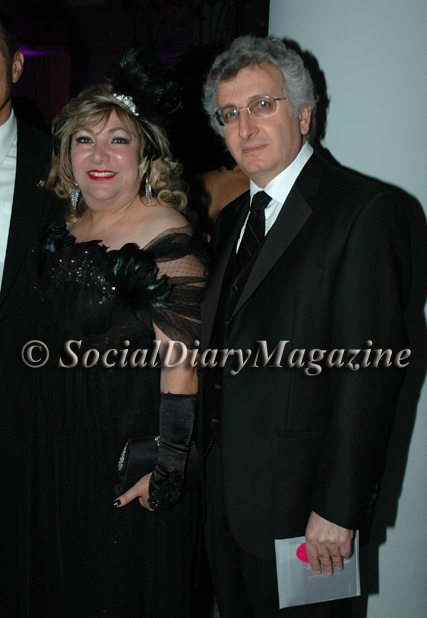 May Zawaideh in Malgorzata Couture with her husband Dr. Emad Zawaideh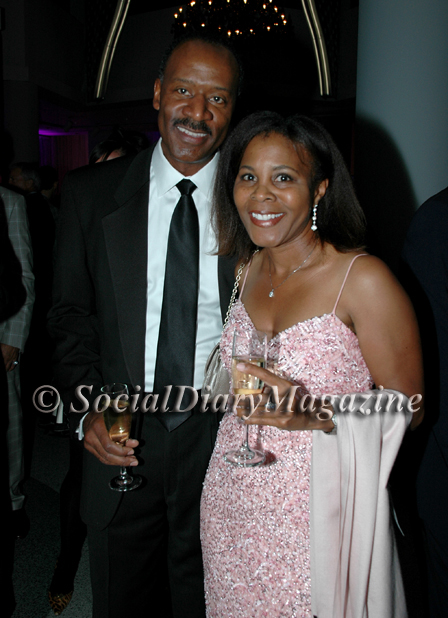 Vekeno Kennedy and her mystery man....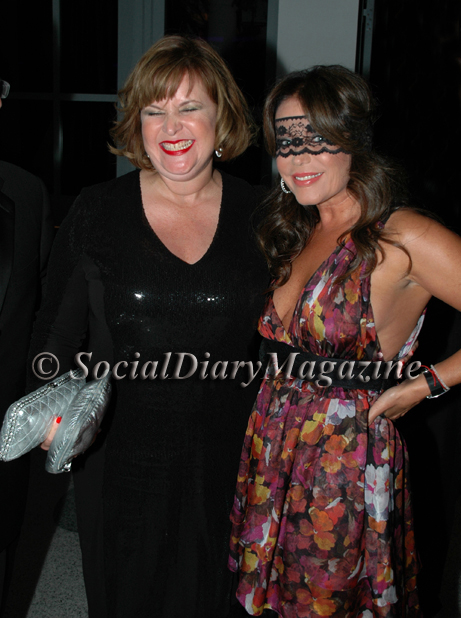 Monica Fimbres enjoying a laugh with her sister Rosella Fimbres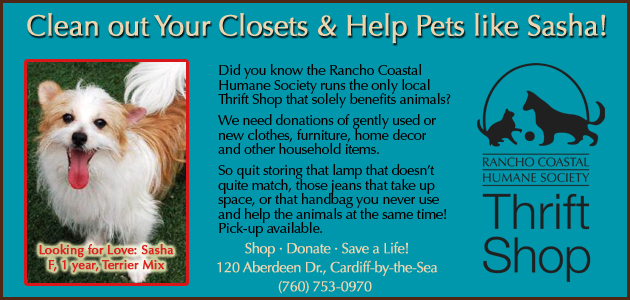 Lucia Sanroman, Independent Curator and Michael Krichman with sisters Monica and Rosella Fimbres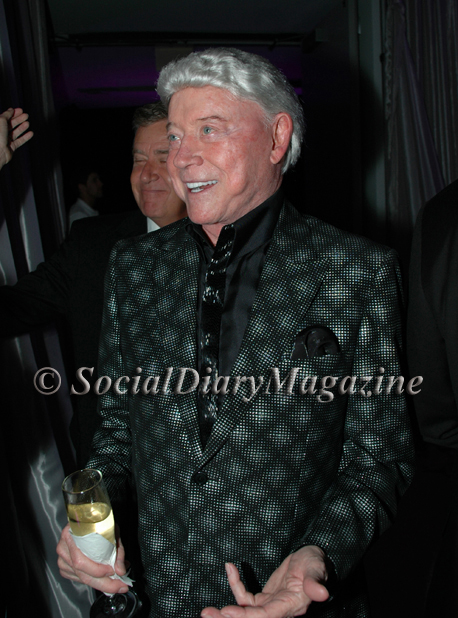 Harry Cooper, the legend!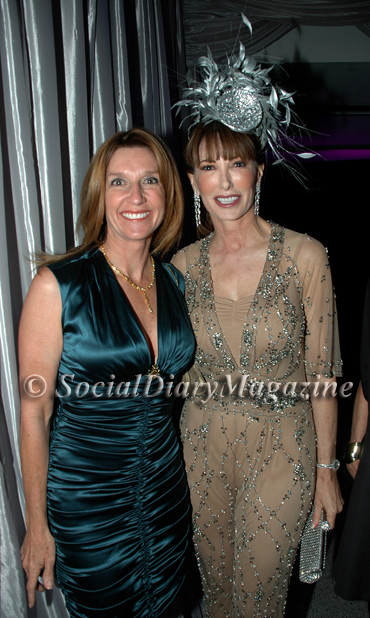 Debby Jacobs with Valerie Cooper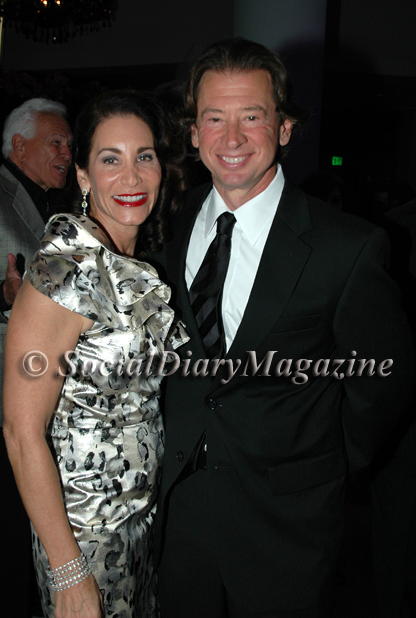 Tamara Strauss with Jonathan Ferrini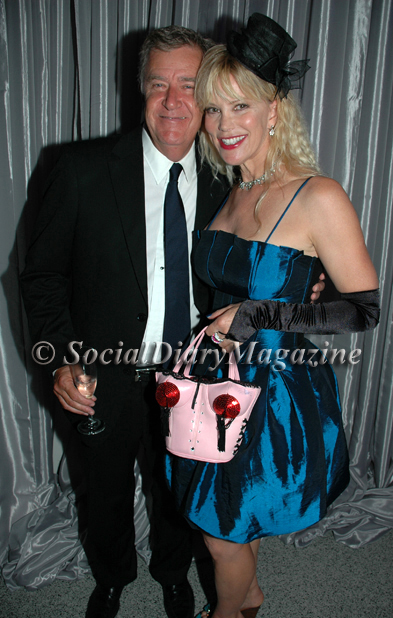 Hugh Davies with Society Editor Margo Schwab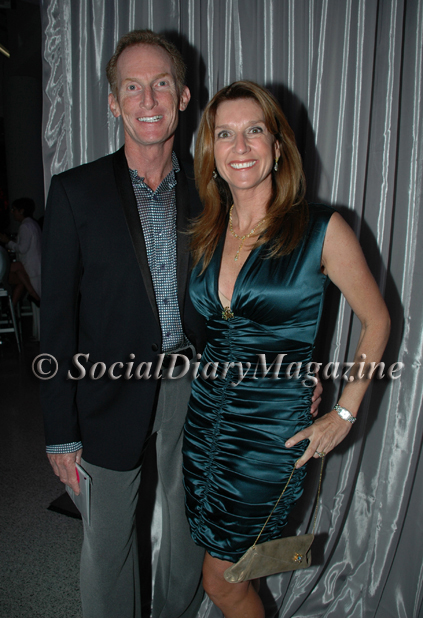 Above and Below, Hal and Debby Jacobs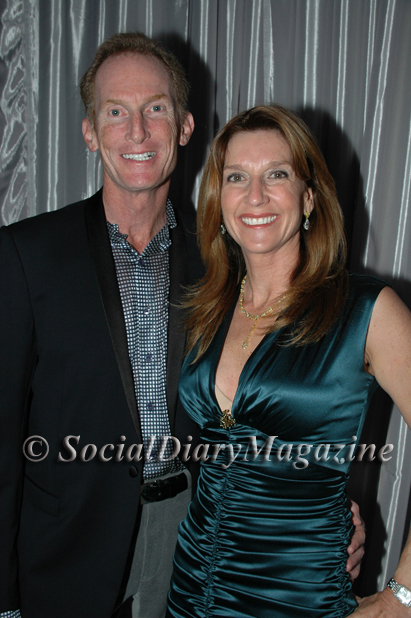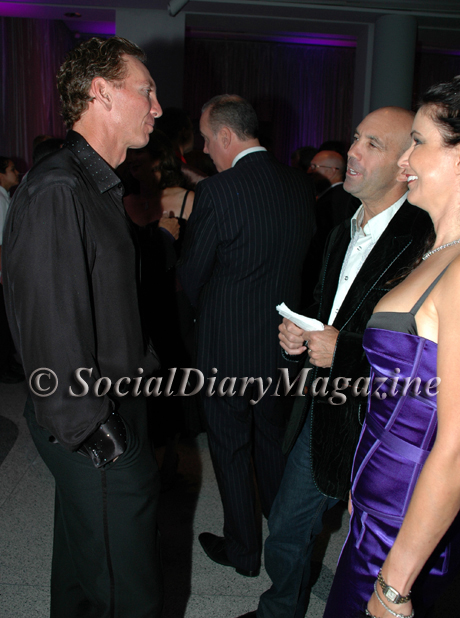 Jeff Jacobs with Gordon and Annika Kovtun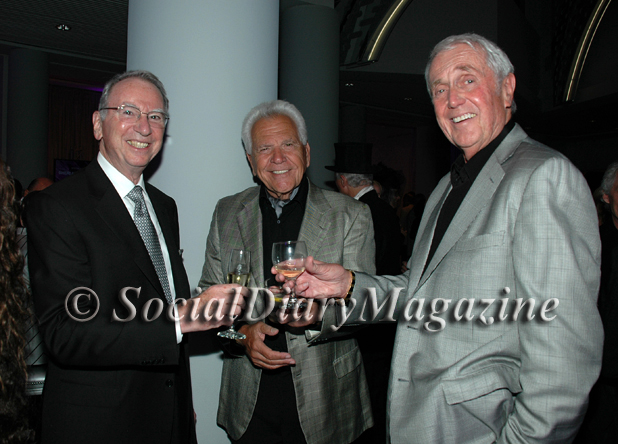 Irwin Jacobs (Mr. Qualcomm) with Don Cohn and Harvey White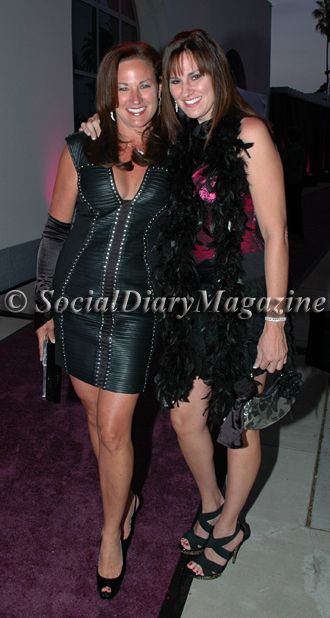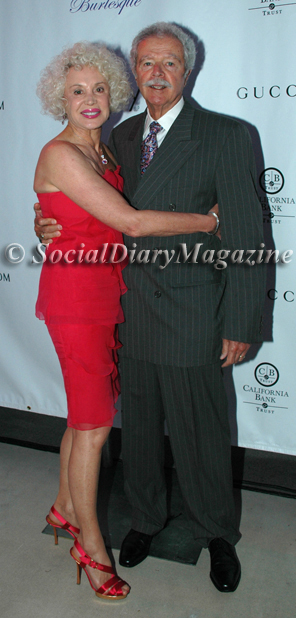 Sisters Jake Figi and Susan Pentz on the Purple Carpet ** Sarah B. Marsh-Rebelo and John Rebelo
To learn more about MCASD, please visit www.mcasd.org .
More Social Diary Event Coverage ....HOME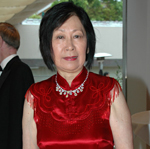 SummerFest Gala - La Jolla Patch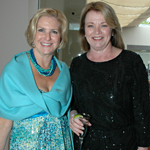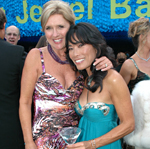 Page 4 Jewel Ball 2011 - Sapphire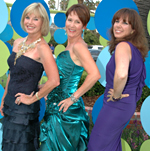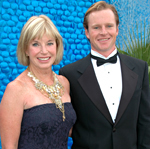 Page 3 Jewel Ball 2011 - Sapphire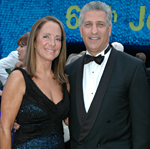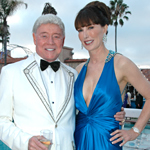 Page 2- Jewel Ball 2011 - Sapphire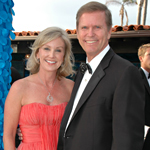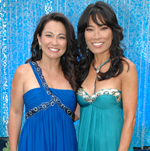 Page 1 - Jewel Ball 2011 - Sapphire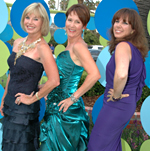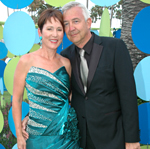 Jewel Ball 2011 /Sapphire - LJ Patch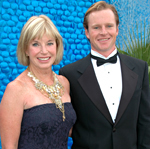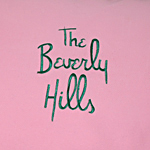 SD Social Diary /Beverly Hills Hotel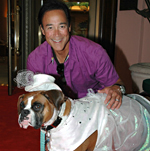 Summer Soiree for Globe Gala Patrons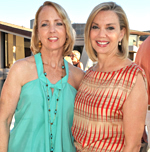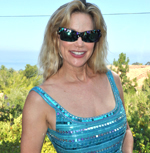 Fashionable Fun - Pelican Hill Resort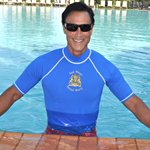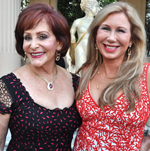 Globe Gala 2011 on La Jolla Patch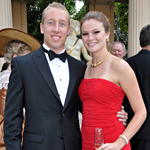 Naeem Khan Fashion Show for Globe Guilders - Part 1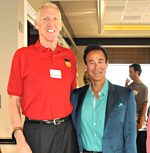 University Club w/JUMA/Bill Walton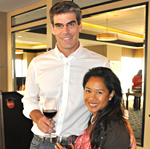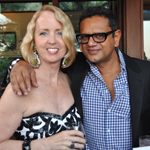 Naeem Khan / Globe Guilder's VIP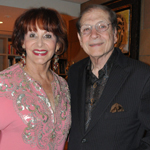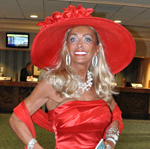 Stars & 'Studs' at Del Mar Opening Day - Page 1 of 3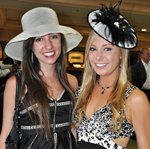 Stars & 'Studs' at Del Mar Opening Day - Page 2 of 3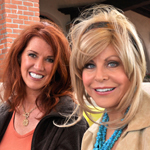 Social Diary Magazine at LJBT&C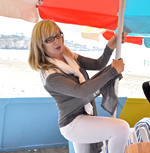 reported and photographed by Margo Schwab
web technical support by Scott Johnston
Please join us for fun informative updates on Twitter and Facebook

The Town Gossip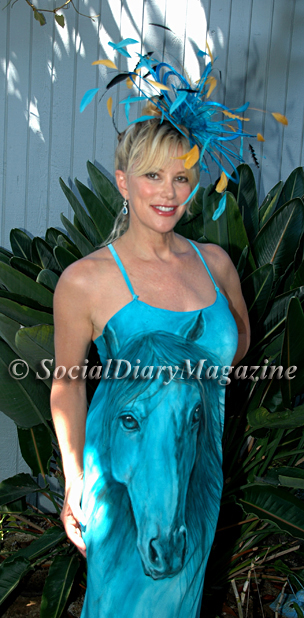 Pacific Classic 'winner' dress by Jordan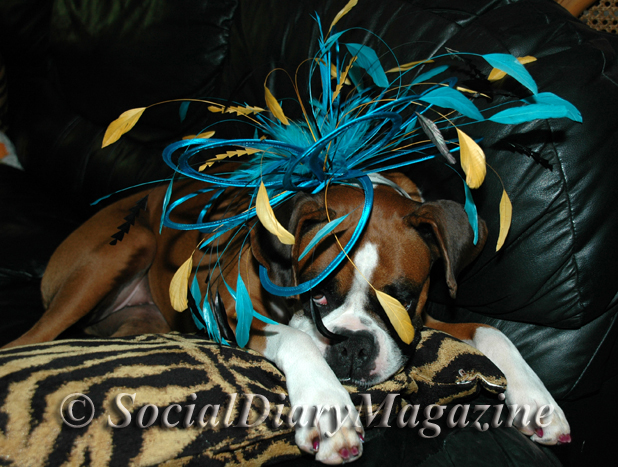 Exactly what Kima thinks of this feathery fascinator
................
Email Commentary to be added
email TheSocialDiary.com
About Burlesque coverage on Social Diary - "Just outstanding! Great coverage as always." - Abeer Hage
"Your introductory text was the best -- very well written and great fun. Thank you for sharing this." - Matthew Midgett
"Beautiful picture of Audrey. Great party!" - Colette Royston
* Margo Schwab, MBA, more formally known as Margaret E. Schwab, has produced, written, interviewed and photographed for various media organizations since 1989. Schwab attended Holton Arms School, La Jolla Country Day School and La Jolla High School. Schwab has a B.A. from Scripps College, spent a business internship with S.A.I.C., Science Applications International Corporation, and earned a Masters of Business degree, M.B.A., from the University of San Diego by way of Claremont Graduate School . Schwab additionally took college courses from Harvard University, and Syracuse University. Schwab volunteers for numerous charity organizations. She also continues to support animal organizations and the prevention of people and animal abuse. Schwab is the editor and co-owner of The Social Diary.
Margo Schwab and Scott Johnston of The Social Diary Magazine are pleased to announce a partnerships with the San Diego Humane Society and SD METRO Magazine. They have also partnered with Country Friends and the San Diego American Heart Association and the Arthritis Foundation.
Margo Schwab and Scott Johnston are both members of the La Jolla Beach & Tennis Club (Margo Schwab since 1974) and both are now members of the University Club and its worldwide ClubCorp Compass Society. Margo Schwab and Scott Johnston are Police Press credentialed by the Chief of Police, William Lansdowne.
San Diego's The Social Diary would like to say a special thank you to our advertisers.
Eclat Catering by Athanasia Ampelas - Home Delivery Availabe Too
Lizz Russell Couture Designed Gowns and Purses
Diana Cavagnaro's Designer Millinery
Jordan's Art Couture
Margaret's Dry Cleaner
Juelerie by Pamela Pogue
The Museum of Contemporary Art San Diego
Giuseppe Restaurants and Fine Catering
The University Club Atop Symphony Towers and ClubCorp
Leslie Newman Clark - La Jolla Acupuncture
San Diego Opera
WineSellar & Brasserie - featuring the Gary Parker Wine Club
Cafe Milano on Pearl Street La Jolla
Extreme Pizza in La Jolla
Neptunic Sharksuits
The Animal Hospital of La Jolla
Eugene Ladopoulos of Mistra Estates Olive Oil
Warning ** photos, video and writing on this site are the
2011 copyright, all rights reserved, of The Social Diary LLC and its subsidiaries including San Diego Diario Sociales - Su Conexión Con la Sociedad, no reproduction of any part or parts is allowed without written permission by Social Diary Magazine