7928 Ivanhoe, La Jolla * 858-805-5062 * www.purebarre.com
(Copyright 2010 by The Social Diary LLC All rights reserved.)
(This material may not be published, broadcast, rewritten or redistributed)
(Any breach of this copyright will result in liquidated damages ($500 and up per usage ) plus any attorney fees to collect those damages. These liquidated damages will not limit any other remedy available.)

7 Hoods, Robin, and 5 Gala Chair Beauties ..... the Globe Gala 2010
Page 1 of 5
(followed by The Buzz!!)
It was a flashback to the era of the 60's in Chicago as the Old Globe Theatre debuted Robin and the 7 Hoods July 31st, 2010. The fundraiser gala night started early with cocktails and silent auction bidding in the Alcazar Courtyard in Balboa Park. Guests sipped champagne, and perused and bid on some incredible auction items like the 5 day shopping spree to Harrods in London.
Among the well dressed turnout were the very fashionable. Iris Strauss wore a just right beaded midnight blue gown by Badgley Mischka, Tanya Brandes wore a cheering gown by John Galliano, Jennifer Greenfield was elegant in simple Ralph Lauren Couture, Sheryl White chose a silky Pamela Roland, beauty Sheri Jamieson had a mysterious and pretty 'tattoo' on her right shoulder... her gown was pretty too, Colette Royston wore an intricately beaded Oscar de la Renta, Nina Doede chose a silk taffeta gown by Oscar de la Renta, Lee Clark wore elegant Escada Couture, Lynda Kerr wore strapless lacy Armani, and Maree Mossmer was pretty in Christian LaCroix.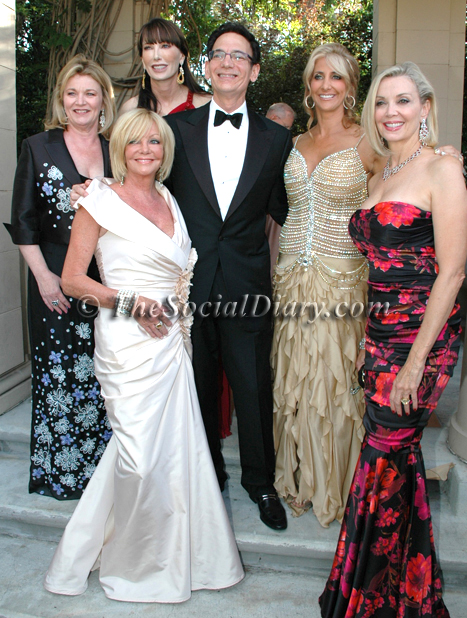 Lou Spisto, Executive Director of the Old Globe, with his magnificent 5 Gala Chairs; Debbie Turner, Sandy Redman, Valerie Cooper, Deni Jacobs and Karen Cohn
The Gala Chairs, Karen Cohn, Valerie Cooper, Deni Jacobs, Sandy Redman and Debbie Turner were to be commended not just for their extraordinary skills organizing this big 75 year event celebration, but they looked phenomenal too!
Valerie Cooper wore red Roberto Cavalli, Sandy Redman wore Elie Saab, Karen Cohn had on a pretty floral strapless gown by Dolce & Gabbana, Deni Jacobs was the golden girl in a beaded dress she found in Las Vegas, and Debbie Turner was beautifully understated as usual.... this time in Pamela Roland.
Guys in the mix that had standout flair included David Copley with his sparkling Louis Vuitton shoes and subtly tasseled jacket, and Jeff Jacobs. Jeff wore a fabulous 'rat pack-esque' ensemble from shoes to jacket to match the theme of Robin and the 7 Hoods. Jet black with the right touch of pizzazz.
But the gala was not just about glamour and fashion.... it was about celebrating 75 years of world class theatre at the Old Globe.... to be continued...enjoy the first page of photos!
The Column will continue on Pages 2, 3, & 4 tomorrow
Please enjoy the photos.
Be advised strictly no downloading of photos. Please email purchase requests of photos you are in.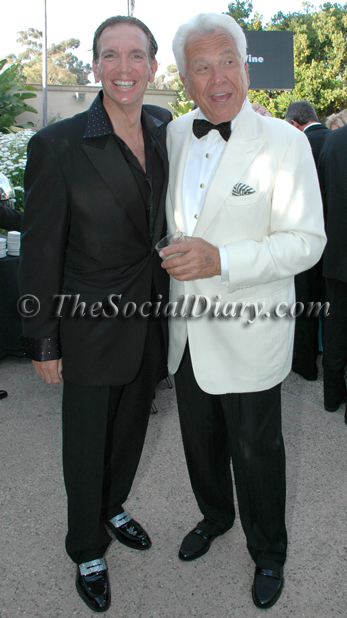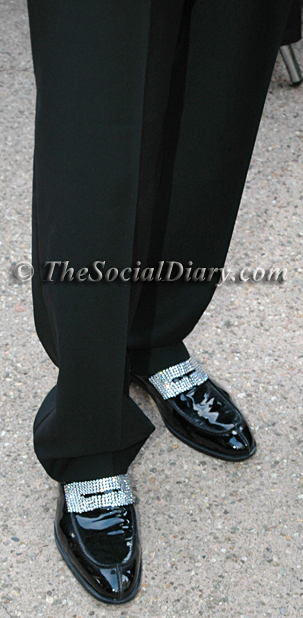 'Da Boyz'.... Jeff Jacobs in the spirit with Don Cohn who just spied his 'girl'... wife Karen Cohn.... ** Jeff Jacobs' very cool shoes
advertisement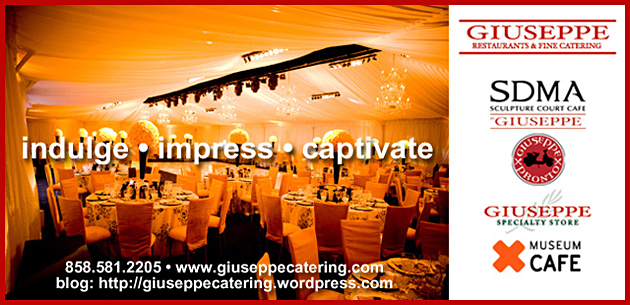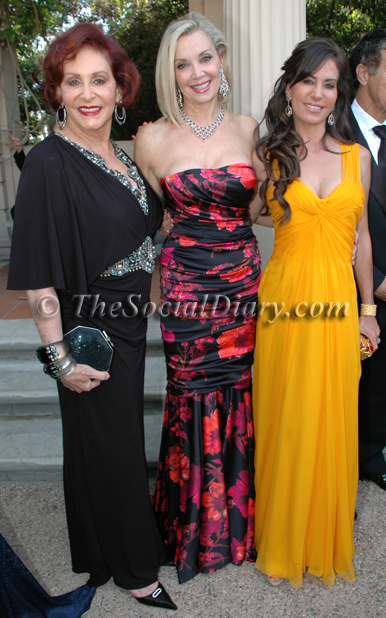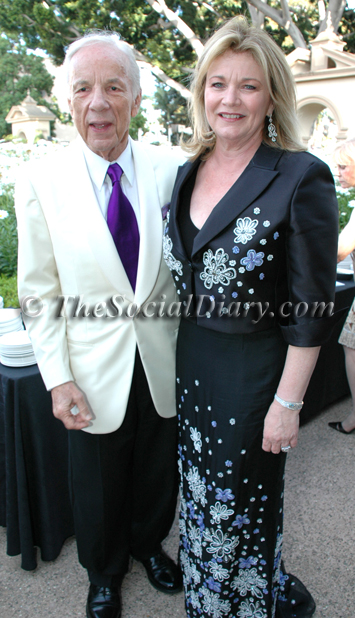 Iris Strauss with Karen Cohn and Tanya Brandes ** Conrad Prebys and Debbie Turner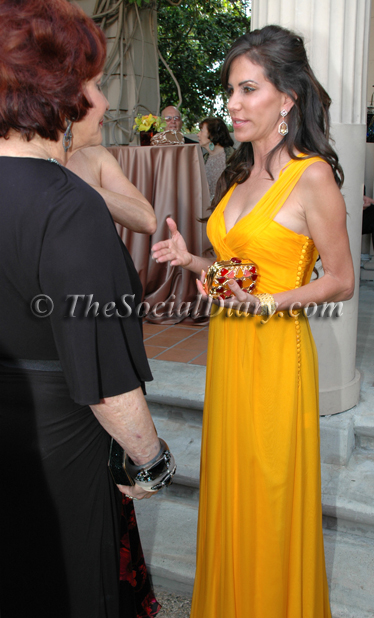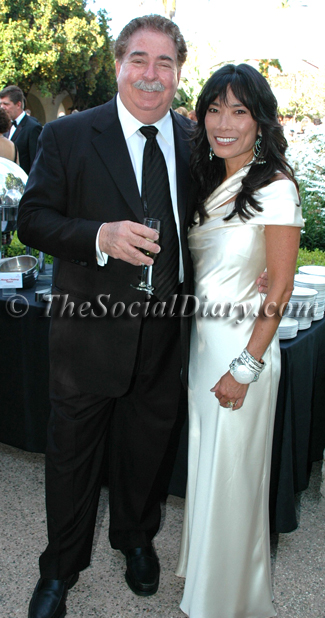 Iris Strauss with Tanya Brandes ** Richard and Jennifer Greenfield
advertisement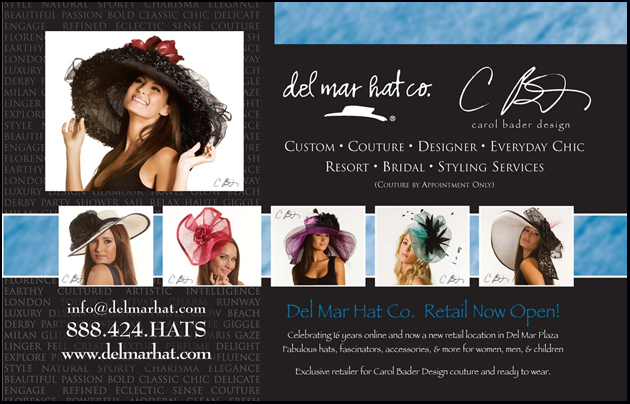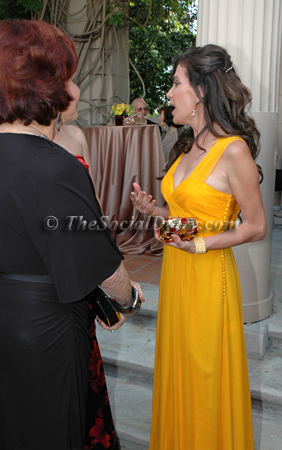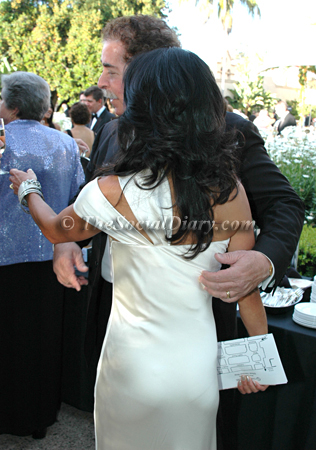 Iris Strauss with Tanya Brandes ** Jennifer and Richard Greenfield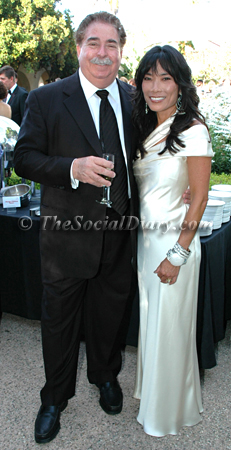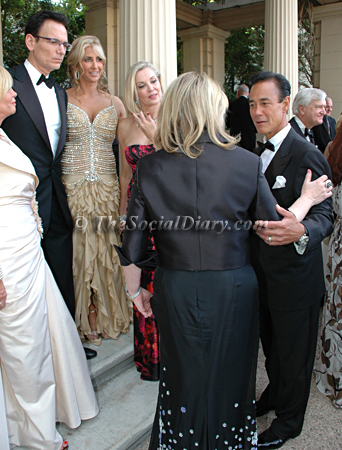 Richard and Jennifer Greenfield ** Scott Johnston being greeted by Debbie Turner
Your Manifest Supports Pets and People!! xxxxx...........................................................................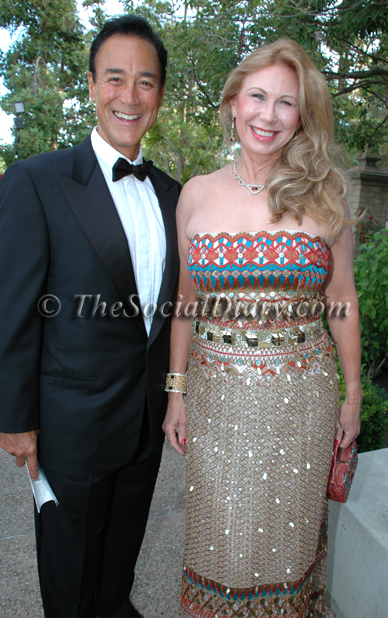 Charles and Tanya Brandes ** Scott Johnston with Colette Carson Royston
advertisement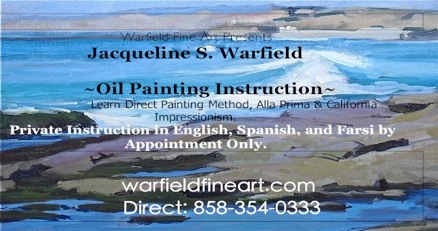 Karen Cohn with Charles and Tanya Brandes... Tanya had just returned from a trip to Bhutan and environs where she did medical and education work through the Brandes Foundation for the people there .... Bravo!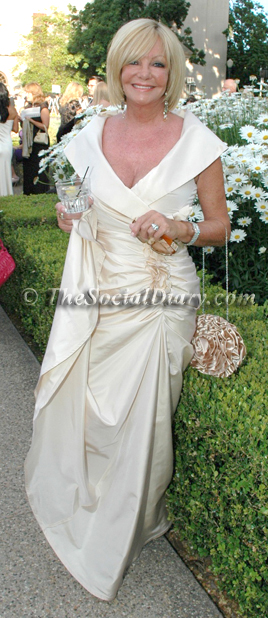 Iris Strauss with Debby Jacobs ** Sandy Redman
advertisement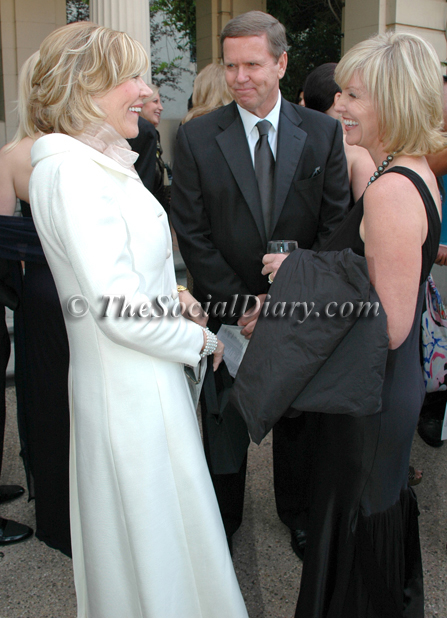 Linda Swortwood with David and Lisa Casey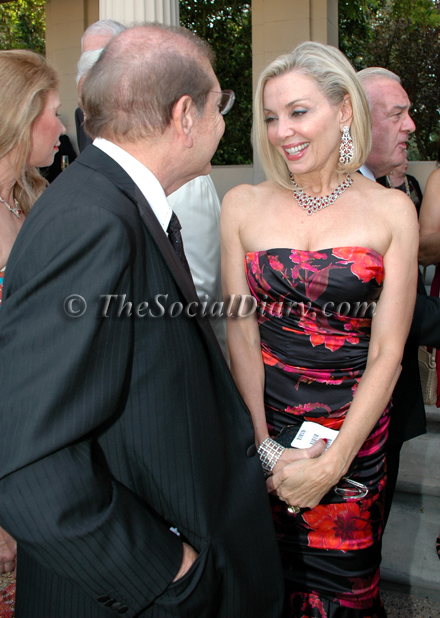 Matt Strauss with Karen Cohn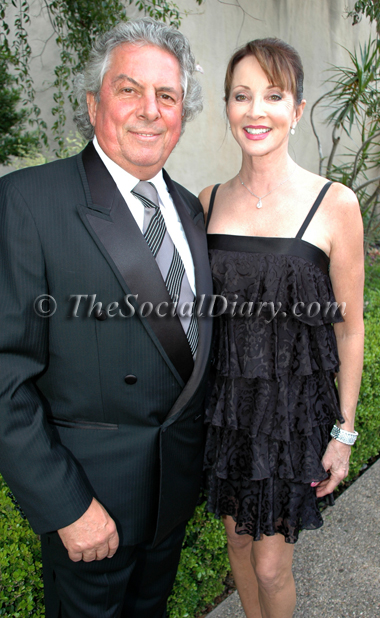 Bertrand and Denise Hug of Mille Fleurs and Bertrand at Mr. A's Restaurants

For more Globe Gala 2010
You are on Globe Gala Page 1 of 5
Very special thank you's to Valerie and Harry Cooper for having us as their guests, and to Dr. Richard Greenfield for making this evening healthy and possible for us!!
reported by Margo Schwab
photoshopped by Scott Johnston
Please join us for fun informative updates on Twitter and Facebook

The Buzz!!
Need Something Fun To Do??
Join the WineSellar & Brasserie for a barrelly-made-it evening.
The invite....
You are among the first to gaze upon the mastery that is barrellymadeit.com. They are local artisans creating furnishing by hand with each piece individually signed and numbered. Absolutely stunning workmanship using reclaimed wine & bourbon barrels.
Thursday, 5 August 2010, 6:30pm - 8:00pm
The WineSellar & Brasserie Warehouse
A Theatrical Presentation by the barrelly-made-it Artists
- watch master craftsman Gustaf Anders Rooth deconstruct a wine barrel then reconstruct the pieces into a work of art -
Intriguing Wines and Canapés only $10 - Wine Club Members $5
RSVP Today!
858.450.9557
...........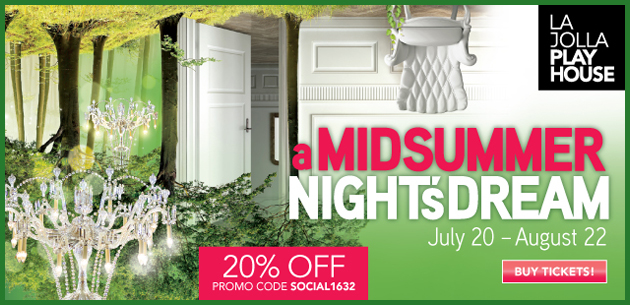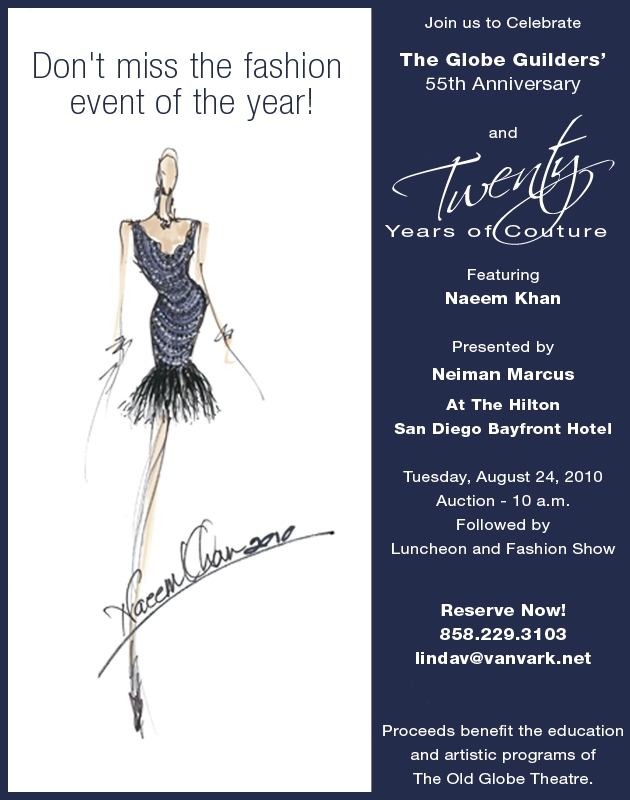 __________________________________________________________________

____________________________________________________________
Photoshopping and Photography Services
Photos on this website available if it is of you
available by The Social Diary
~ 619-384-7333
email TheSocialDiary.com
_______________________________________________________________
Email Commentary to be added
* Margo Schwab, more formally known as Margaret E. Schwab, has produced, written, interviewed and photographed for various media organizations since 1989. Schwab attended Holton Arms School, La Jolla Country Day School and La Jolla High School. Schwab has a B.A. from Scripps College, spent a business internship with S.A.I.C., Science Applications International Corporation, and earned a Masters of Business degree, M.B.A., from the University of San Diego by way of Claremont Graduate School . Schwab additionally took college courses from Harvard University, and Syracuse University. Schwab volunteers for numerous charity organizations. She also continues to support animal organizations and the prevention of people and animal abuse. Schwab is the editor of The Social Diary.
Margo Schwab and Scott Johnston of The Social Diary are pleased to announce partnerships with the Arthritis Foundation of San Diego County, Country Friends, the San Diego American Heart Association, and the San Diego Humane Society.
Margo Schwab and Scott Johnston are both members of the La Jolla Beach & Tennis Club (Margo Schwab since 1974) and both are new members of the University Club.
San Diego's The Social Diary would like to say a special thank you to our advertisers.
Valerie and Harry Cooper supporting the San Diego Opera
Valerie and Harry Cooper supporting The Museum of Contemporary Art San Diego
Jacqueline S. Warfield Paintings and Instruction
Nicole Miller La Jolla
Giuseppe Restaurants and Fine Catering
Del Mar Hat Co. / Carol Bader Design
Anonymous for the La Jolla Playhouse
Your Manifest of YourManifest.com
Judith C. Harris, Blair Harris, and Robert Singer, MD supporting the
Dian Fossey Gorrilla Fund International
Rancho Coastal Humane Society
Lisa Shapiro of Pure Barre La Jolla
Dr. Laurie Marker of The Cheetah Conservation Fund
H. Moradi Fine Jewelers on Prospect Street in La Jolla
Pamela Pogue of Juelerie
Kary Favish of the Worth Collection
Diana Cavagnaro of Designer Millinery
Jordan of Jordan Art Couture and Animal Fashions by Jordan
Lizz Russell of The Lizz Russell Collection
Gary Parker of WineSellar & Brasserie
Owner and Chef Pasquale of Cafe Milano
Kevin Smith of Extreme Pizza in La Jolla
Jeremiah Sullivan of Neptunic Sharksuits
Drs. Sue and John Morizi of The Animal Hospital of La Jolla
Eugene Ladopoulos of Mistra Estates Olive Oil
Warning ** photos, video and writing on this site are the
2010 copyright, all rights reserved, of The Social Diary LLC and its subsidiaries.
no reproduction of any part or parts is allowed without written permission by The Social Diary