Big Checks Given Out at the Las Patronas Annual Major Beneficiary Luncheon
It's one of the favorite days for Las Patronas members, the day they hand out big checks for big beneficiaries in San Diego.
Members, guests, and selected beneficiaries gathered January 20th, 2009 at the La Jolla Beach & Tennis Club. Among the mix were Las Patronas President Tracy Lyon, 2009 Jewel Ball Chair Jennifer Greenfield, she wore Gucci, 2009 Jewel Ball Co-Chairs Laurie Allen and Sallie Warren, 2010 Jewel Ball Chair Lise Wilson, 2010 Jewel Ball Co-chairs Lisa Albanez and Kristi Pieper, Las Patronas President Lydia McNeil, Jeanne Larson, Lisa and David Casey, Jill Cutri, Alison Figi, and a plethora of representatives for the major beneficiaries.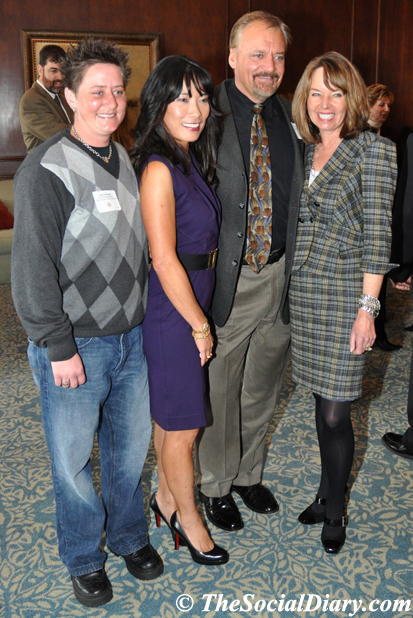 2009 Jewel Ball Chair Jennifer Greenfield (second from left) and 2009 Jewel Ball Co-chair Sallie Warren (on right) with Amy Gonyeau and Bob McElroy of the Alpha Project ** Las Patronas President Tracy Lyon
Dyanne Hoffman was there from the Birch Aquarium at the Scripps Institution of Oceanography, and Father Joe, yes the Father Joe was there from St. Vincent de Paul Village. There were more guests there representing the Alpha Project for the Homeless, the Salk Institute for Biological Studies, the San Diego Civic Youth Ballet, the San Diego Public Library Foundation, the Spreckels Organ Society (they provide free Sunday concerts), the Sharp Healthcare Foundation, the New Children's Museum, and the Tri-City Hospital Foundation.
Bob McElroy of the Alpha Project for the Homeless had this to say. "What a fabulous event surrounded by fantastic ladies who are just as beautiful inside as they are outside. Their enthusiasm and generosity inspires us to continue our efforts to provide critical services to those in need."
The Spirit of Giving Award went to Ken Miracle for all the miracles in design / logo work he has done for Las Patronas. The crystal award was from Bowers Jewelers. Bower's is a past recipient of the award too!
More thanks went to La Jolla Beach & Tennis Club President Bill Kellogg and La Jolla Beach & Tennis Club General Manager John Campbell for graciously hosting the annual fundraising Jewel Ball at the club. A unique property for a unique event.
Last year's Jewel Bal themed Silk & Spice netted well over $800,00.... $872,426.00 to be exact. A lot of money to go for needed vans, premature baby care and more.
This year's August 7th Jewel Ball is themed Heart + Soul. And it promises to be a great one with Chair and Co-Chairs Lise Wilson, Lisa Albanez and Kristi Pieper at the helm, along with Las Patronas members, advisors, and those terrific LP newbies, the 'DO-N8T$': Kelley Albence, Mary Ann Alexander, Sherrie Black, Jill Cutri, Lisa D'Angelo, Kathryn Fraser Hamon, Cari Ragen Massad and Susie Piegza!
2010 Jewel Ball major beneficiaries by the by are: Friends of Balboa Park, Magdalena Ecke Family YMCA, Museum of Contemporary Art San Diego, NTC, Rady Children's Hospital, Scripps Heath Foundation, SPORTS for Exceptional Athletes, The Emilio Nares Foundation, The Old Globe and UC San Diego Division of Biological Sciences.
If you wish to purchase photos, please email your inquiry. No downloading of photos without express written permission by The Social Diary thank you.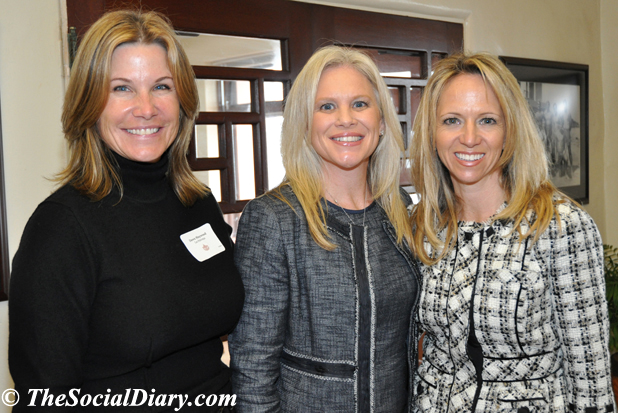 Dawn Maywood with Cari Massaad and Susie Piegza
advertisement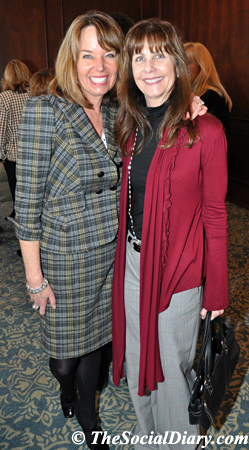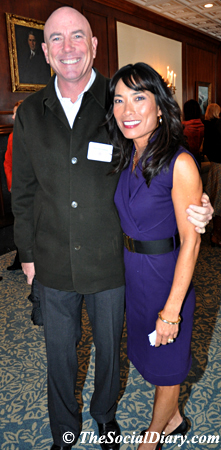 Steve Strauss ** Sallie Warren ** Nico Nierenberg and Jennifer Greenfield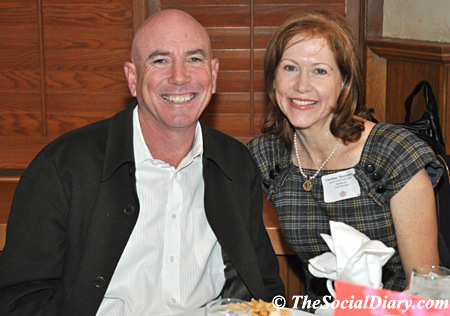 Nico and Caroline Nierenberg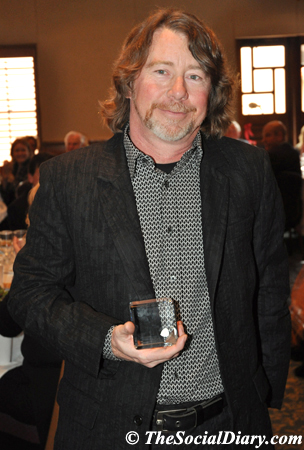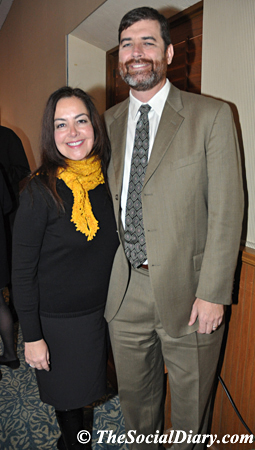 Spirit of Giving recipient Ken Miracle ** Lydia and John McNeil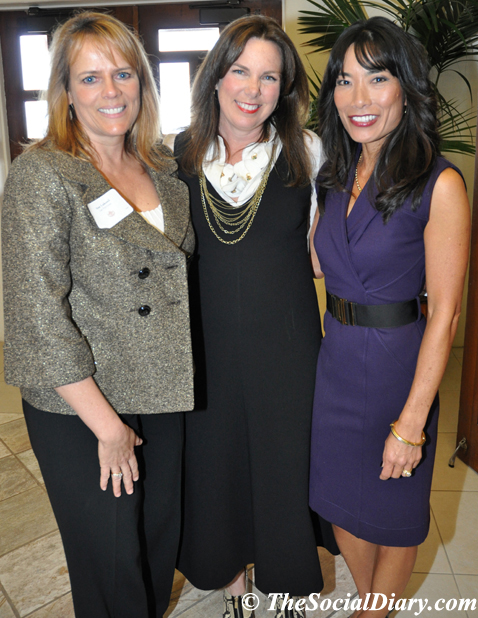 Sue Lakosil with Elaine Murphy and Jennifer Greenfield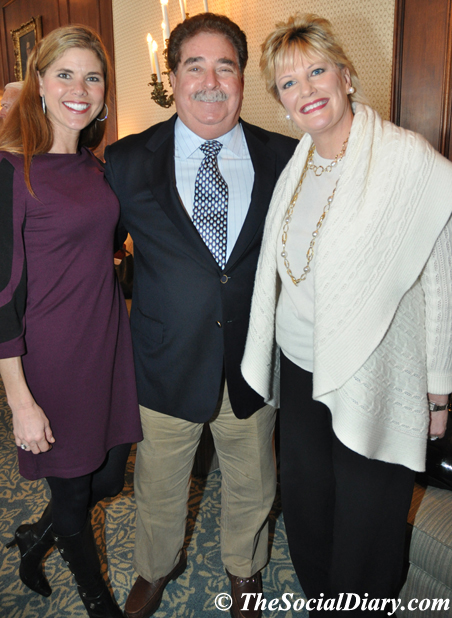 Lisa D'Angelo with Richard Greenfield, and Lyndy Carreiro of Neiman Marcus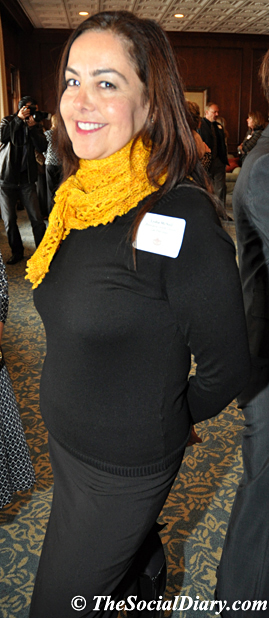 Claudia Johnson, in a vintage coat from Venice, Italy, with Terri Kelly and Kathryn Hamon ** Lydia McNeil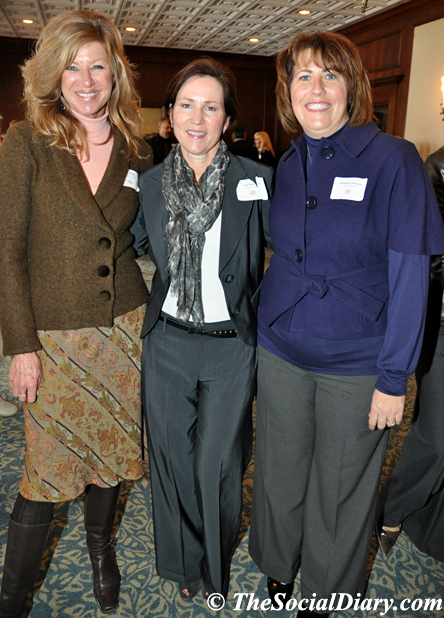 Kristi Pieper with Sue Wagener and Michele Coleman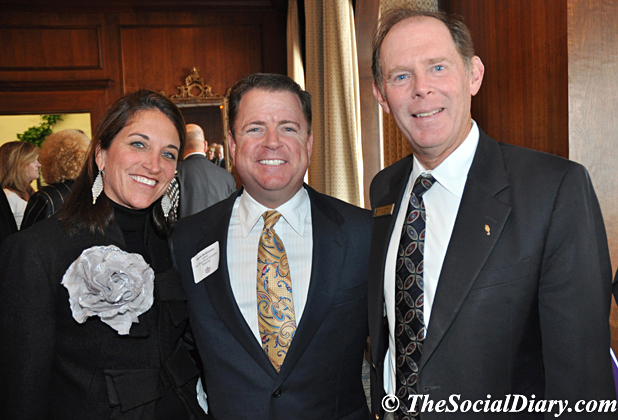 Sherrie Black with Mark McKinnon and Bill Kellogg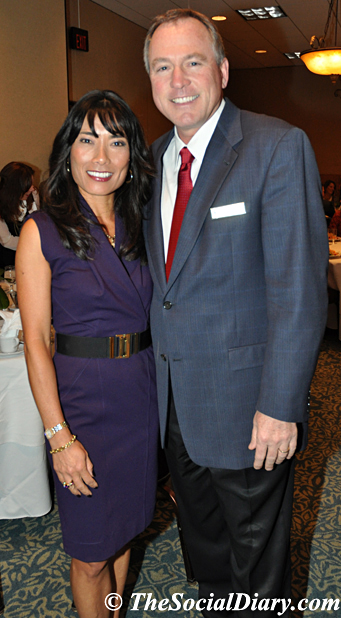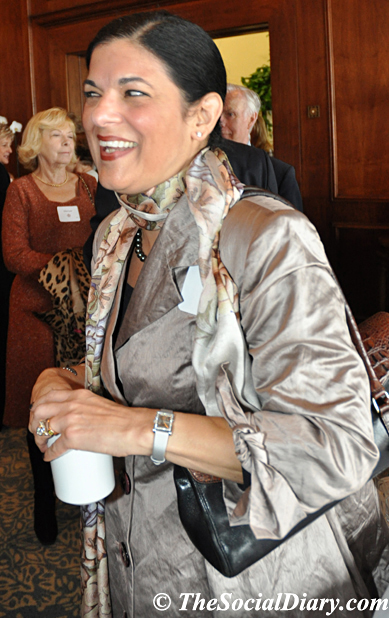 Jennifer Greenfield and John Campbell ** Sheila Combe, owner of Bowers Jewelers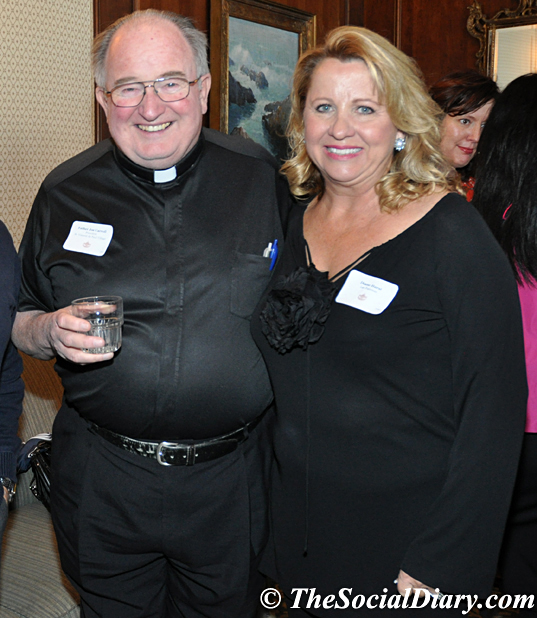 Father Joe with Diane Hurst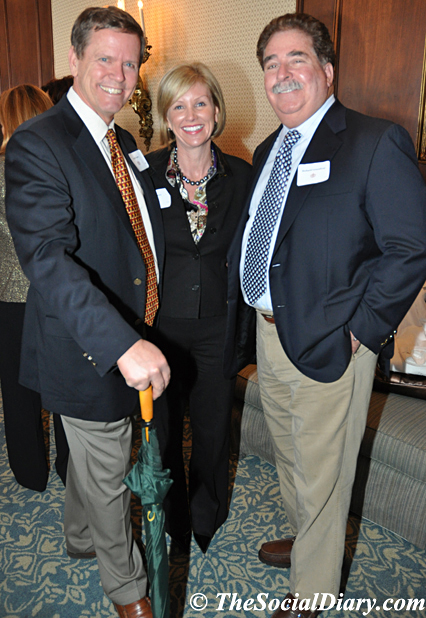 Lisa and David Casey with Dr. Richard Greenfield ** Lise Wilson
for a look back at Jewel Balls Past:
2009 Jewel Ball Chair Jennifer Greenfield
for a look back to related Las Patronas Events:
Las Patronas Beneficiary Check Luncheon for 2009
Las Patronas Beneficiary Check Luncheon for 2008
Las Patronas Beneficiary Check Luncheon for 2006
Las Patronas New Members Luncheon 2009
Las Patronas Breakfast at Neiman Marcus 2009
reported by Margo Schwab
photoshopped by Scott Johnston
The Buzz

____________________________________________________________
Photoshopping and Photography Services
Photos on this website available if it is of you
available by The Social Diary
~ 619-384-7333
email TheSocialDiary.com
_______________________________________________________________
Email Commentary to be added
Love it and thank YOU!! - Jennifer Greenfield
* Margo Schwab, more formally known as Margaret E. Schwab, has produced, written, interviewed and photographed for various media organizations since 1989. Schwab attended Holton Arms School, La Jolla Country Day School and La Jolla High School. Schwab has a B.A. from Scripps College, spent a business internship with S.A.I.C., Science Applications International Corporation, and earned a Masters of Business degree, M.B.A., from the University of San Diego. Schwab additionally took college courses from Harvard University, and Syracuse University. Schwab volunteers for numerous charity organizations. She also continues to support animal organizations and the prevention of people and animal abuse. Schwab is the editor of The Social Diary.
Margo Schwab and Scott Johnston of the Social Diary are pleased to announce partnerships with the San Diego Humane Society, San Diego News Network and now, San Diego Home & Garden Magazine.
San Diego's The Social Diary would like to say a special thank you to our advertisers.
Valerie and Harry Cooper supporting the San Diego Opera
Valerie and Harry Cooper supporting The Museum of Contemporary Art San Diego
Judith C. Harris, Blair Harris, and Robert Singer, MD supporting the
Dian Fossey Gorrilla Fund International
Sammy's Woodfired Pizza
Roppongi Restaurant and Sushi Bar
Mosaic Catering
La Jolla Beach & Tennis Club
La Jolla Shores Hotel
The Shores Restaurant
The Marine Room
Dr. Laurie Marker of The Cheetah Conservation Fund
H. Moradi Fine Jewelers on Prospect Street in La Jolla
Pamela Pogue of Juelerie
Kary Favish of the Worth Collection
Diana Cavagnaro of Designer Millinery
Jordan of Jordan Art Couture and Animal Fashions by Jordan
Lizz Russell of The Lizz Russell Collection
Gary Parker of WineSellar & Brasserie
Owner and Chef Pasquale of Cafe Milano
Alex Gonzalez of Mercedes Benz of San Diego
Kevin Smith of Extreme Pizza in La Jolla
Jeremiah Sullivan of Neptunic Sharksuits
Drs. Sue and John Morizi of The Animal Hospital of La Jolla
Eugene Ladopoulos of Mistra Estates Olive Oil
Warning ** photos, video and writing on this site are the
2010 copyright of The Social Diary LLC and its subsidiaries.
no reproduction of any part or parts is allowed without written permission by The Social Diary