Las Patronas Welcomes New Members & Announces Big News!

Las Patronas, the group of volunteer women who have partnered with the San Diego Community since 1946, gathered for a special luncheon at the La Jolla Country Club October 21st, 2009. There were some very big announcements and a lot of fun along the way too!
Amidst the grand foyer, guests sipped light refreshments and got a first look at the new 8 members. They are the magnificent 'DO-N8T$': Kelley Albence, Mary Ann Alexander, Sherrie Black, Jill Cutri, Lisa D'Angelo, Kathryn Fraser Hamon, Cari Ragen Massad and Susie Piegza.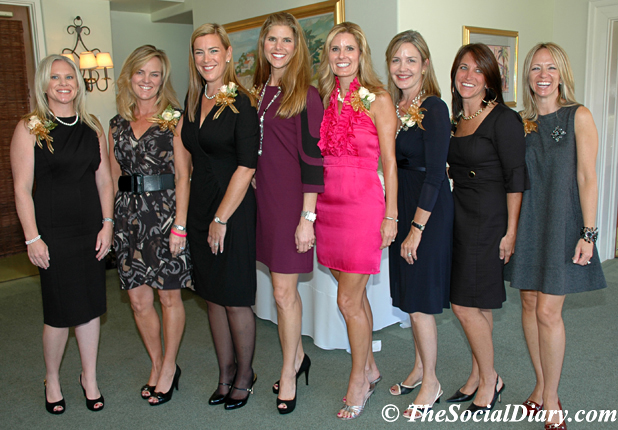 The New Las Patronas Members - (listed in alphabetical order, not photographical order) Kelley Albence, Mary Ann Alexander, Sherrie Black, Jill Cutri, Lisa D'Angelo, Kathryn Fraser Hamon, Cari Ragen Massad and Susie Piegza.
Susie is looking forward to her involvement. "I am very excited to be a part of this incredible group of ladies. Las Patronas is one of the organizations that brings a strong fabric to our community and its mission to support the arts and help others less fortunate in our County is near and dear to my heart. The incoming class members (the Do-N8$) are well accomplished in their fields and are excited to roll up our sleeves and start serving our community –- I'm really honored to be part of this group."
Susie is part of 8 replacing the outgoing gals who have served their 7 year commitment. All told there are 50 active members and lots of advisory members.
Lunchtime served up a fabulously fresh chopped salad with grilled chicken, important announcements, and fun.
The new members were applauded. And so was the fabulous tally of monies raised from the annual Jewel Ball fundraiser. 2009 Silk and Spice Jewel Ball Chair Jennifer Greenfield was thrilled to announce that $872,426.00 was raised for San Diego causes.
Among the major beneficiaries are the San Diego Public Library Foundation, the Alpha Project, the Birch Aquarium, the Children's Museum aka Museo de los Ninos, Salk Institute of Biological Studies, San Diego Civic Youth Ballet, Sharp Healthcare Foundation, Spreckels Organ Society, St. Vincent de Paul Village, and Tri-City Hospital Foundation.
These beneficiaries received everything from important transportation vans, to playground equipment. That would be playground equipment for the new St. Vincent de Paul Child Development Center.
Speaking of 'child's play. You cannot take the 'inner child' out of those Las Patronas gals when it comes to making a point.. A cute skit gave clue after clue for next year's Jewel Ball theme. Finally we got it. Heart + Soul to be Chaired by Lise Wilson, and Co-Chaired by Lisa Albanez and Kristi Pieper.
Without a doubt the 2010 chairs will be asking a lot of advice from their dynamic predecessors, 2009 Chair Jennifer Greenfield and her 2009 Co-chairs Sallie Warren and Laurie Allen.
We know Heart + Soul 2010 will ROCK!
If you wish to purchase photos, please email your inquiry. No downloading of photos without express written permission by The Social Diary thank you.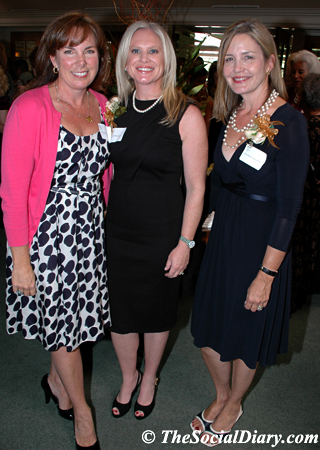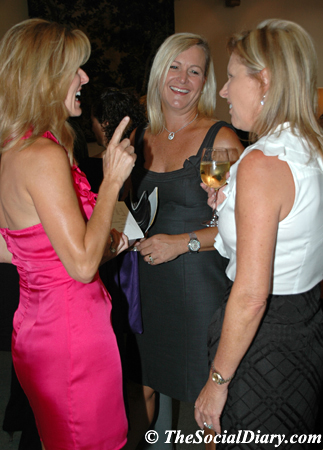 Elaine Murphy with and Kathy Hamon ** Jill Cutri with 2009 Co-Chair Laurie Allen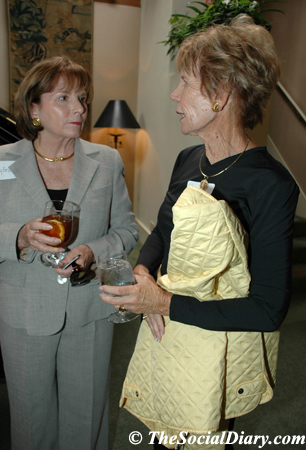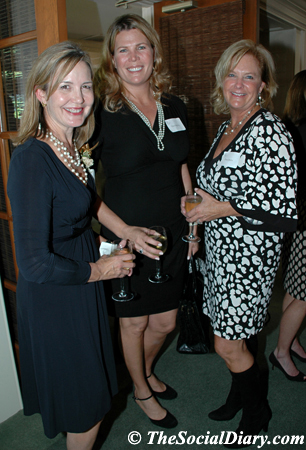 Mary Berglund with Vicky, Kathy Hamon's mother ** Kathy Hamon with Gina Hixson and Pam Smith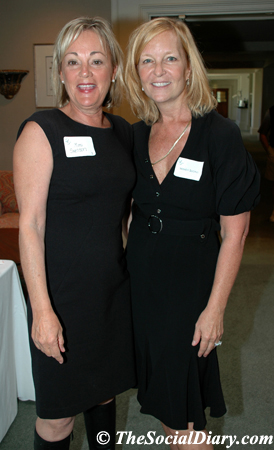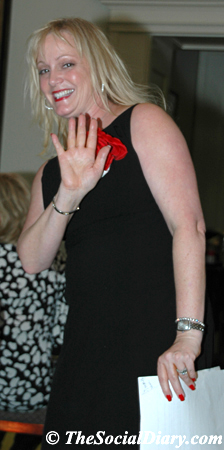 Mimi Swenson with Wendy Segal ** 2010 Jewel Ball Chair Lise Wilson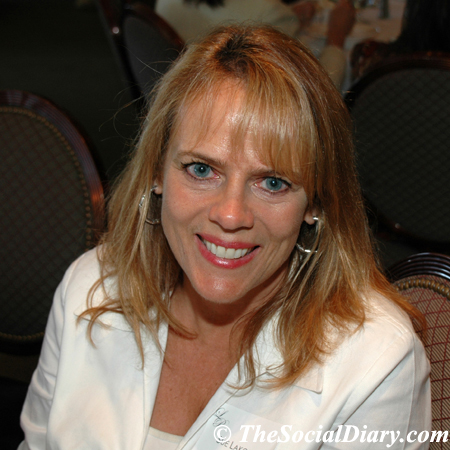 Sue Lakosil, also referred to as 'The Executive 'Bean Counter' or Superb LP Accountant!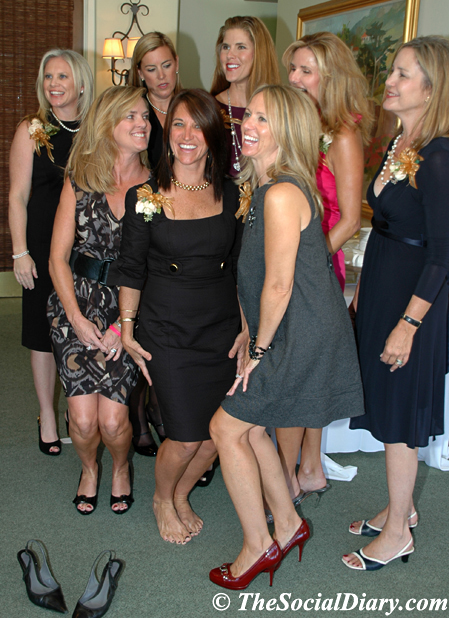 New Las Patronas Members having a fun group shot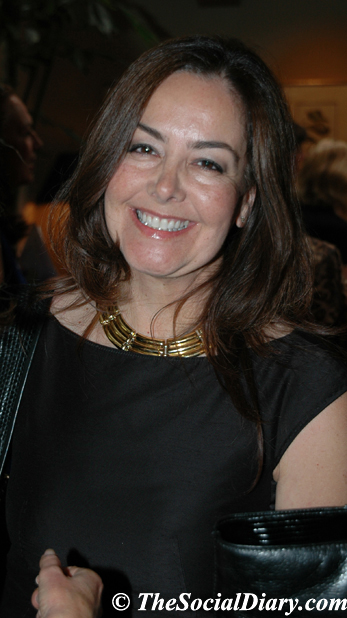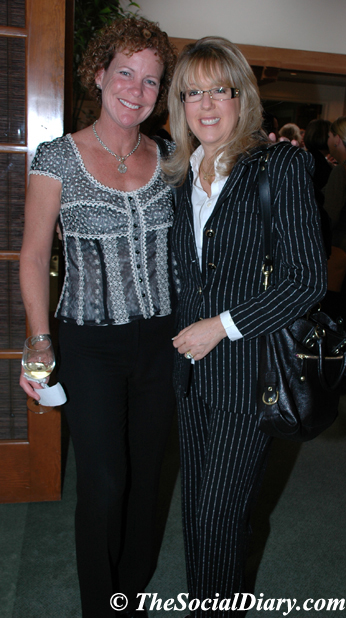 Outgoing Las Patronas President Lydia McNeil ** Barbara Mulligan and Claudia Johnson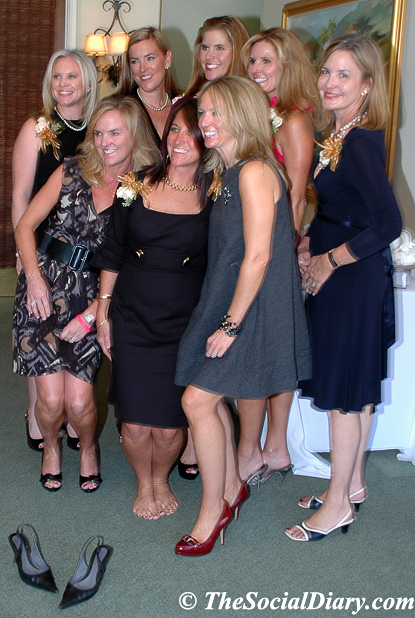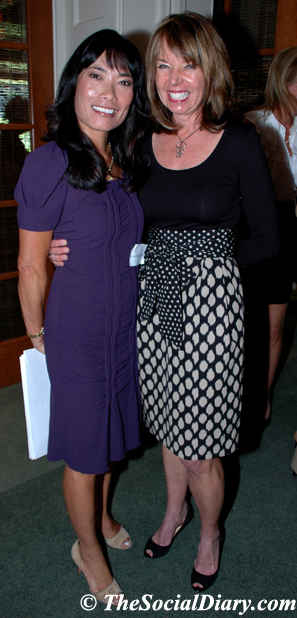 New Las Patronas Members ** 2009 Jewel Ball Chair Jennifer Greenfield with one of her Co-Chairs Sallie Warren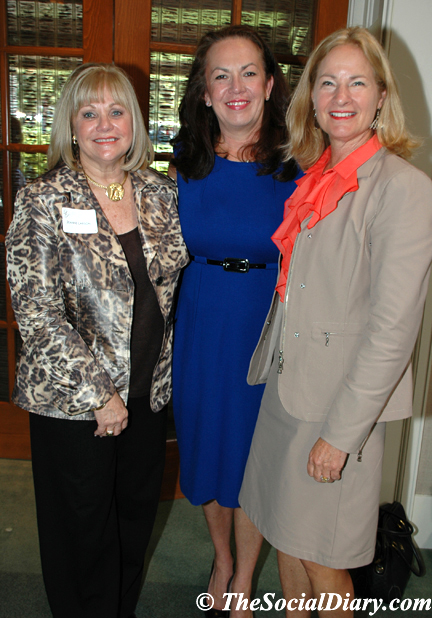 Jeanne Larson with Terry Cooper and Susan McClellan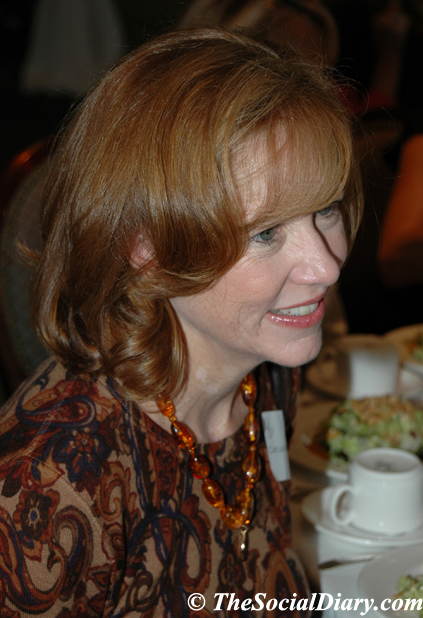 Caroline Nierenberg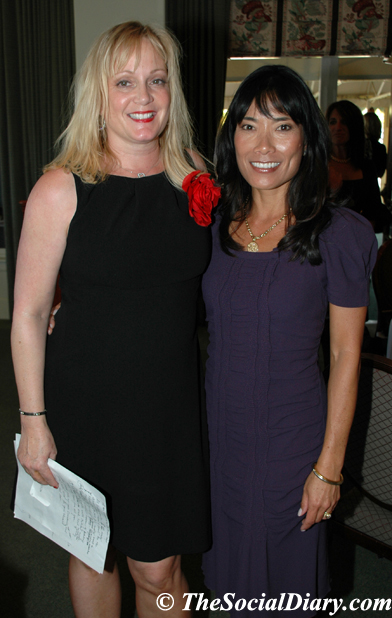 2010 Jewel Ball Chair Lise Wilson and 2009 Jewel Ball Chair Jennifer Greenfield
and for a look back at Jewel Balls Past
reported by Margo Schwab, proud to have been involved with Las Patronas and the Jewel Ball since 1976.
The Buzz
'Leave it to Lamas'....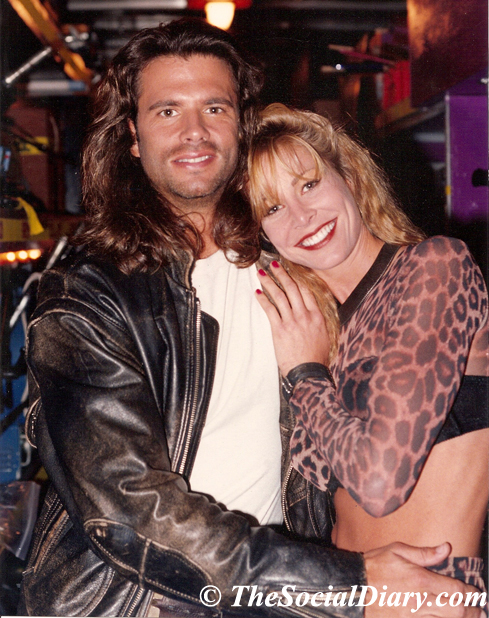 Have you seen Lorenzo Lama's reality show on 'E'... seems just the other day he was in town filming Renegade. He is pictured here with his Renegade co-star and third ex-wife Kathleen Kinmont. Vrrrrrrooooooom! Yes I got to have the first on set interview with him. Tough job!
More on that later ....
.....
Meanwhile at the Museum of Contemporary Art San Diego in downtown San Diego, a preview tour of artist Tara Donovan's work was arranged for sponsors Valerie and Harry Cooper.
The Tara Donovan exhibit is mind-boggling, creative, and inspiring... Go see it!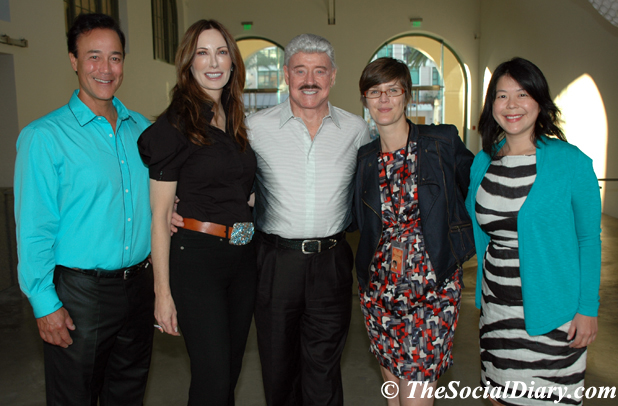 Scott Johnston, Valerie and Harry Cooper, Lucia Sanroman, MCASD, Associate Curator, and Jeanne Yoo after an exceptional tour by Lucia!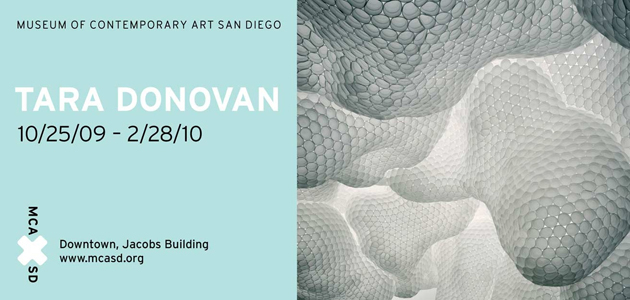 Upcoming Events
November 7th - The Golden Hangers / FCC benefit for Make-A-Wish and San Diego Variety Children's Network.
November 13th - Scripps Mercy Hospital will host its 2nd Annual 'Dressed to the Nth Degree' evening featuring San Diego's 10 best dressed women and 10 best dressed men as chosen by Leonard Simpson. Michael Neil will be the Honorary Chair. For details and tickets please visit:
http://www.scripps.org/events/an-evening-of-glitz-glamour-and-more

____________________________________________________________
Photoshopping and Photography Services
Photos on this website available if it is of you
available by The Social Diary
~ 619-384-7333
email TheSocialDiary.com
_______________________________________________________________
Email Commentary to be added
email editor@thesocialdiary.com
* Margo Schwab, more formally known as Margaret E. Schwab, has produced, written, interviewed and photographed for various media organizations since 1989. Schwab attended Holton Arms School, La Jolla Country Day School and La Jolla High School. Schwab has a B.A. from Scripps College, spent a business internship with S.A.I.C., Science Applications International Corporation, and earned a Masters of Business degree, M.B.A., from the University of San Diego. Schwab additionally took college courses from Harvard University, and Syracuse University. Schwab volunteers for numerous charity organizations. She also continues to support animal organizations and the prevention of people and animal abuse. Schwab is the editor of The Social Diary.
Margo Schwab and Scott Johnston of the Social Diary are pleased to announce partnerships with the San Diego Humane Society, San Diego News Network and now, San Diego Home & Garden Magazine.
The Social Diary would like to say a special thank you to our advertisers.
Valerie and Harry Cooper, Patrons of the San Diego Opera
Valerie and Harry Cooper, Patrons of The Museum of Contemporary Art San Diego
Judith C. Harris, Blair Harris, and Robert Singer, MD supporting the
Dian Fossey Gorrilla Fund International
Dr. Laurie Marker of The Cheetah Conservation Fund
H. Moradi Jewelers on Prospect Street in La Jolla
Pat O'Connor of Fashion Careers College
Pamela Pogue of Juelerie
Kary Favish of the Worth Collection
Diana Cavagnaro of Designer Millinery
Jacqueline and Matt Rimel of Rimel's Rotisserie, Zenbu Sushi and Restaurant, & Home Grown Meats
Jordan of Jordan Art Couture
Lizz Russell of The Lizz Russell Collection
Gary Parker of WineSellar & Brasserie
Chef Pasquale of Cafe Milano
Alex Gonzalez of Mercedes Benz of San Diego
Diane Bousquin of Holistic Traditions
Kevin Smith of Extreme Pizza in La Jolla
Jeremiah Sullivan of Neptunic Sharksuits
Drs. Sue and John Morizi of The Animal Hospital of La Jolla
Jemima Garcia Dutra of Dutra Designs
Eugene Ladopoulos of Mistra Estates Olive Oil
Warning ** photos, video and writing on this site are the
2009 copyright of The Social Diary LLC and its subsidiaries.
no reproduction of any part or parts is allowed without written permission by The Social Diary