~ The Social Diary ~
~~~~~~~~~~~~~~~~~~~~~~~~~~~~~~~~~~~~~~~~~~~~~~~~~~
Jewel Ball 2007 is 'ARTRAGEOUS!'
That's 'ARTRAGEOUS!' and VERY GLAMOROUS!!
On August 4th, 2007, guests were invited to the 61st Jewel Ball themed 'ARTRAGEOUS.' And it was one fun evening. Patrons arriving to the La Jolla Beach & Tennis Club passed through a framed entrance to a world of art. Reproduced Lichtenstein's, Niki de St. Phalle's, Leonardo da Vinci's, and a Las Patronas first, a collage of fine shoes including Jimmy Choos!
And with art as the theme, it's no wonder that acclaimed artist Kathryn Stephens was the Jewel Ball Chairperson.
Las Patronas President Terry Cooper ** Jewel Ball Chairperson Kathryn Stephens ** Kathryn and John Stephens
And art mixed with fashion. Chairperson Kathryn Stephens chose a black Roberto Cavalli with custom crystal and black onyx clasp by Farah Cirulnick at the waist, Jennifer Greenfield wore a Vionnet in black with a few well placed bands of sparkle, Iris Strauss was sophisticated in an Oscar de la Renta, Maree Mossmer wore a green Roberto Cavalli, Shelley Whittaker wore a fabulous green strapless, Valerie Cooper was dressed in Marc Bouwer, Emma Zuckerman wore a strapless Carmen Marc Valvo, Tahnee McKellar wore a design by her son Stefan McKellar, and Elaine Montemarano wore a Seralina gown with brocaded bodice and a skirt of ruffled layers. The color was frosted watermelon.
Cristull Hasson wore a black Oscar de la Renta with a skirt of ruffles, Tanya Brandes wore a strapless and shimmery Versace, and Karen Cohn and Lynda Kerr wore unique Carolina Herrera's.
Co-Chairs Lydia McNeil wore a turquoise Tahari gown and vintage jewelry, while Caroline Nirenberg wore a blue gown by Talbot Runhof. Caroline will be having a very busy year. She is the Jewel Ball Chairperson for 2008. Caroline and her husband Nico were also Platinum Sponsors of this year's Jewel Ball.
More fashionably there included Belinda Sward and Greg Smith, Lise Wilson and Steve Strauss, Iris and Matthew Strauss, Joan and Irwin Jacobs, Stacy and Paul Jacobs, Tiffany and Shawn Worst, Kristi Pieper and Michael Rossbacher, Monique Grey, Debby and Hal Jacobs, Wendy and Stu Segall, Vicki and Chris Eddy, Tricia and Bill Kellogg, Desiree and Fred Kellogg, Kathy and Laurent Hamon, Royce and John Campbell, Mac and Tim Canty, Dianne and Jim Bashor, Wendy Kellogg and Dave, Elaine and Tom Murphy, Tahnee McKellar and Joerg Kruse, Kelli and Vahid Moradi, and Bill and Jeanne Larson.
Jeanne wore a tremendous parure of tourmaline, diamonds, and emerald beads. She and husband Bill just celebrated 35 years of The Collector Fine Jewelry, and tourmaline and ruby mines. That's pretty much the same amount of years the Larson's have been supporting the Jewel Ball.
John Campbell wore Bond #9 .... and an elegant tuxedo of course!
Thom Tullis had the theme stealing outfit of the evening. A paint splattered tuxedo shirt à la Jackson Pollock. He did the artwork himself.
And supporters had these remarks about this year's Jewel Ball:
Chairperson Kathryn Stephens said "I am thrilled with how my vision for ARTRAGEOUS came together. My goal this year was for literally every aspect of the Ball to have an Art element to it. From the Christo turquoise fabric installation along the driveway, to the giant Magritte painting guests entered through, the modern dance, the fabulous food, the musicians performing on the acrylic stage, the beautiful Opera Singer who was the call to dinner. I wanted to delight all the senses for our guests from the moment they arrived.
We created and painted all the artwork which served as the décor for the Ball. This included not only the paintings, but our own nicknamed "Lola Patrona" tribute to Niki de Sainte Phalle – a ten foot tall paper maché sculpture which towered over the pool during the cocktail time.
I also wanted to create a New York Art Gallery feel which I think our Las Patronas membership created successfully in the Ballroom.
Six months ago I saw a picture in Dwell magazine of the Camouflage webbing we ended up using in the entry. It is a plastic material with cut out flower shapes designed by two architects in Helsinki, Finland. It was unveiled in Milan last spring and is the first time seen in the U.S. here at the Jewel Ball!"
And from La Jolla Beach & Tennis Club President Bill Kellogg came these complements. "Tricia and I have been coming to the Jewel Ball for about 32 years. Every single year, Las Patronas comes up with new themes for the ball that are fresh and innovative. In our 32 year history, "ARTrageous" introduced perhaps the greatest number of innovations we have seen to this annual starlight celebration. It was a fantastic night of fine food, full dance floors and amazing entertainment. We loved it!"
For Elaine Montemarano "It was a magical night, with tasty appetizers and a tropical breeze that swept us onto the dance floor moving to some old classics that we all love.
Cristull Hasson concurred. "An enchanting feast. A tapestry of the best of everything. Superior planning and organization. Beautiful people and the best party ever"
Jewel Ball first timers Karina Lion and Thom Tullis had a great time. "ARTRAGEOUS exceeded our wildest expectations. We're glad that we were able to help make a difference for the beneficiaries of Las Patronas."
Former Las Patronas President Vicki Eddy said "Artrageous was a kinetic masterpiece...unforgettable performance art that will now perform in the community by touching so many lives. Everyone became part of a vibrant living canvas...it was pure magic thanks to the vision and commitment of Kathryn Stephens and the all-star Las Patronas crew."
"Great energy the entire evening from the LP women, the guests, the Art, and especially NRG, the band." remarked Paul Palmer of San Diego Big Brothers Big Sisters.
Elisabeth Bergan had this insight. "I have been to about twenty Balls and continue to be amazed by how the ladies of Las Patronas keep reinventing this party and making it better and better."
Valerie Cooper had a lovely evening. "It was an Artrageous-Outrageous fun and beautiful party! As always the Las Patronas ladies have outdone themselves with hard work and it showed off exquisitely at The Jewel Ball. It is always such a entertaining packed evening and this was another over the top night. Kathryn Stephens, Caroline Nirenenberg, and Lydia McNeil orchestrated a striking and scenic environment for an action packed evening that kept attendees on the dance floor most of the night with dancing to the band of NRG. The only time not on the dance floor was to watch the wizardry of painter Dan Dunn who kept the audience in awe of his amazing talent. A great night! I can hardly wait till next year!"
Iris Strauss, an authority in the world of contemporary art collecting had this to say. "This was the most beautiful Jewel Ball in years. The chair is to be commended for the originality of the decor. Of course, Matthew and I loved the Art theme, and it was so well done. The Las Patronas ladies worked so long and so hard, they must really be thrilled with the result, beginning to end. A Fabulous event."
Joan Jacobs summed up the evening well. "It was wonderful."
Wonderful too are the many institutions that will benefit this year from this tremendous fundraiser. Among them are: The Helen Woodward Animal Center, Campfire USA - San Diego and Imperial Counties Council, The Old Globe, Family Health Centers of San Diego, Rady Children's Hospital - San Diego, The San Diego Aircraft Carrier Museum, The San Diego Museum of Art, St. Paul's Retirement Homes Foundation, University of San Diego School of Leadership and Education Services, Urban Corps of San Diego, Voices for Children, and almost 80 additional organizations in San Diego.
Since 1946, Las Patronas, the all volunteer group behind the Jewel Ball, has donated over $12 million to more than a thousand charitable institutions in San Diego. Three cheers to all who volunteer, donate, and participate in the Jewel Ball. ARTRAGEOUS!
Please enjoy the photos.
(high resolution photos available by request )
Richard and Jennifer Greenfield ** Jennifer Greenfield ** Jim McKellar
Terry Cooper and Kathryn Stephens ** Maree Mossmer ** Greg Smith and Belinda Sward
Music Chairperson Laurie Allen and Event Co-Chair Lydia McNeil ** Diane Bell ** Diane and Roy Bell
Bill and Lollie Nelson ** Ritz Szczotka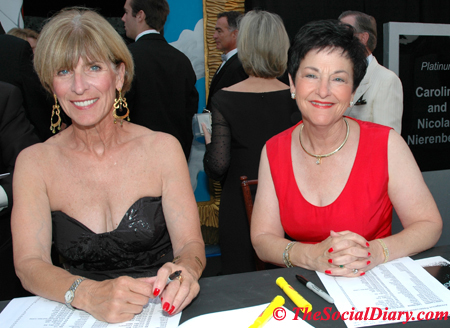 The Gracious Las Patronas Check in Ladies
Shelley Whittaker ** Peter and Diane Yanofsky** Lorna McKellar
Chris and Lorna McKellar ** Orleen McKellar and Karina Lion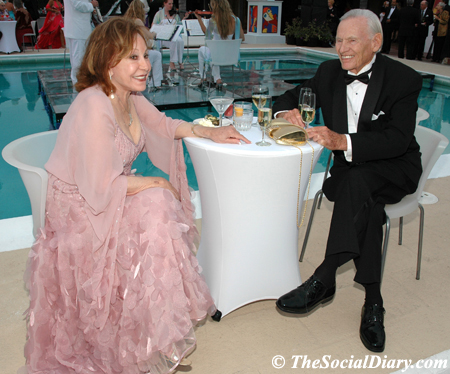 Mona Steen with Jim McKellar
Orleen and Kim McKellar ** Tahnee McKellar and Joerg Kruse
Thom Tullis with Louis XIII Cognac ** Joerg Kruse with his wife Tahnee McKellar and Stefan McKellar
Tahnee McKellar with her son, Stefan McKellar ** Elaine Montemarano ** Lynly Walsh
Stefan McKellar with Lynly Walsh ** Kristi Pieper Rossbacher ** Cristull Hasson
Don and Linda Swortwood ** Darcie and Patrick Garvey ** Fred and Desiree Kellogg
Sheila and Larry Combe of Bowers Jewelers ** Kerri Smith ** Drew and Kerri Smith
Mimi Swenson ** Denise Scalzo with Maddy Morris and Maddy's father, Bob Morris ** Claudia Johnson
Pat ** Richard and Lynda Kerr ** Colin and Cathleen Haggerty
Jude with Molly McKellar ** Emma Zuckerman
Wendy Segall with Guest ** Tanya Brandes **Guests with Tanya Brandes
Micki Olin ** Laurent and Kathy Hamon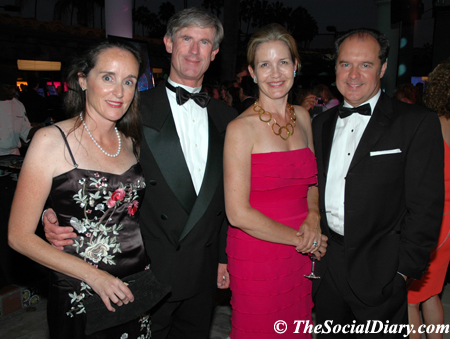 Desiree and Fred Kellogg with Kathy and Laurent Hamon
David and Casey Kay ** GeeGee Fargo ** GeeGee and Victor Fargo
Joan and Irwin Jacobs ** Joy Furby
Donald and Karen Cohn ** Dawn Kearney
Bob and Pat Whalen ** Brett Dickinson with Debby Jacobs
Bill and Suzan Black ** Thom Tullis modeling his 'artrageous' shirt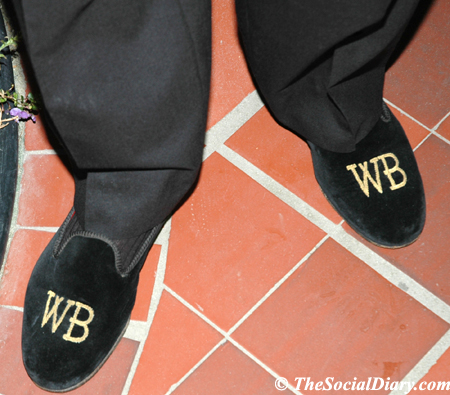 Bill aka William Black's shoes
Thom Tullis and Karina Lion ** Liz and Peter Gotfredson
Michael Rossbacher with Peter Yanofsky
Wendy Kellogg and Dave Machala ** Bill and Tricia Kellogg
Linden Blue with Ronne Froman ** Fred Applegate with Laura Bradley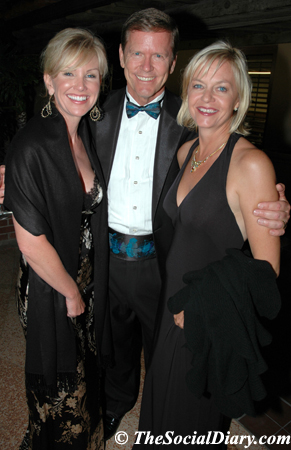 Lisa and David Casey with Lorna McKellar
Molly McKellar with Dawn Kearney ** Kathryn Stephens with her daughter Alexandra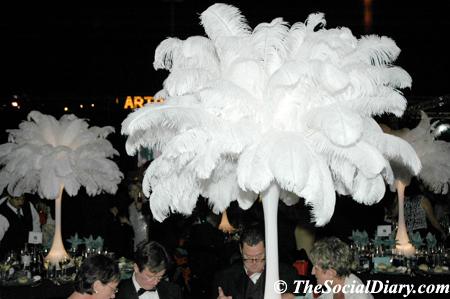 The feathery dinner centerpieces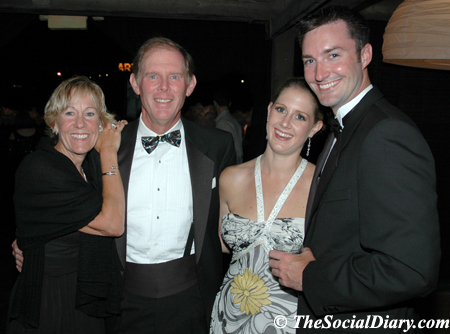 Tricia and Bill Kellogg with daughter Wendy Kellogg and Dave Machala
Vicki Eddy with Wendy Kellogg ** Scott Johnston amidst decorations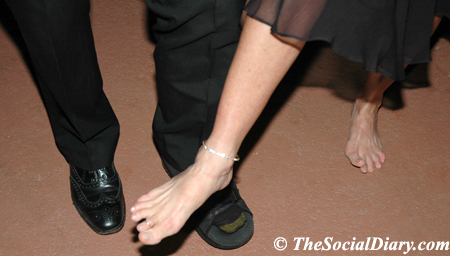 One wounded foot in cast and two bare feet with jewelry... and they danced all night!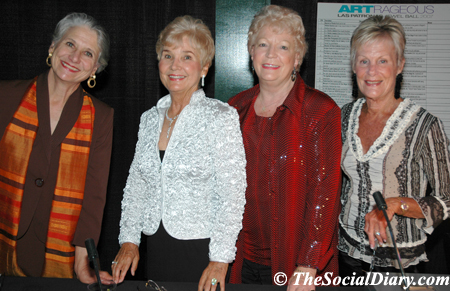 Monique Grey, Betty and the rest of the VIP LP Volunteers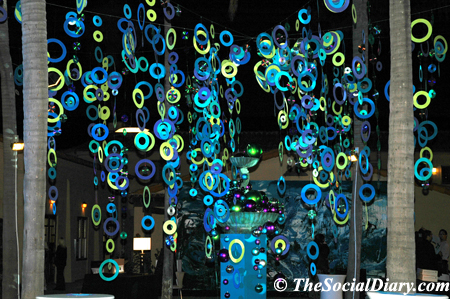 Please visit Jewel Ball 2006 ...... Jewel Ball 2005

by The Social Diary Reporter & Photographer Margo Schwab
August 8th, 2007
* Margo Schwab, formally known as Margaret E. Schwab, has produced, written, interviewed and photographed for various media organizations since 1989. Schwab attended Holton Arms School, La Jolla Country Day School and La Jolla High School. Schwab has a B.A. from Scripps College and a Masters of Business degree, M.B.A., from the University of San Diego. Schwab volunteers for numerous charity organizations. She also continues to lobby for water safety and for family violence mitigation. Schwab is the editor of The Social Diary. Margo is currently writing a book based on La Jolla.
Warning ** photos, video and writing on this site are the
copyright of The Social Diary, San Diego Social Diary
no reproduction of any part or parts is allowed without written permission by The Social Diary