Silk, Spice and an Elephant too
at the Jewel Ball!
( 1 of 4 pages )
The theme was Silk and Spice for this year's Jewel Ball at the La Jolla Beach & Tennis Club August 8. But no one expected 30 year old Ty the elephant too!
Guests were greeted by Ty who thankfully squeezed in a Jewel Ball appearance between filming for an Adam Sandler movie.
This Jewel Ball could be described as rather 'Elegant Bollywood.' There were belly dancers, sword swallowers, Buddha statues, and a sea of colorful silk backdrops and overhead drapings amidst the poolside cocktail reception.
Jewel Ball Chair Jennifer Greenfield described the inspiration behind the Jewel Ball them. "Several years ago, my husband and I traveled to India where I fell in love with the country's exotic sights and scents. With Silk and Spice, I hope everyone felt as though they had traveled to another place. Over a year of planning, designing and building went into converting the La Jolla Beach & Tennis Club into this one-of- a kind experience. I am so proud to be associated with the talented ladies of Las Patronas. It was such a beautiful Ball. I was thrilled with the outcome of the night."
And it was a fun and event, start to finish.
Among the many hors d'oeurvre offerings were mini burgers by Sammy's. Don Swortwood went back twice in line they were so great.
Great too was the black tie or East Indian themed dress code.
Tanya Brandes mixed Angel Sanchez couture with henna decorated hands and a bindi on the forehead. Valerie Cooper wore an elegant yellow gown by Marc Bouwer and a headdress of jewels, Sheri Jamieson wore a rich green Vicky Tiel gown, Colette Royston wore yellow Escada with East Indian-esque embellishments and stunning parure, Lee Clark wore a design by British designer Elena Antoniades, and Iris Strauss wore a detailed Oscar de la Renta.
Cristull Hasson wore Tadashi, Natasha Reiss wore a deep purple velvet gown by Marc Bouwer with Swarovski Crystal encrusted Louboutin stilettos, Lee Clark wore an ensemble by British designer Elena Anotniades, Emma Zuckerman wore a pretty emerald gown by Azzaro with stone color embellishments and pretty Coif by Eric, Karen Cohn wore red Donna Karan, Sheryl White wore a new Naeem Khan, Dianne Bashor wore a pretty yellow gown by Baracci of Beverly Hills, and Lynda Kerr wore a strapless Carlos Miele with her wrist cast wrapped in matching silk
Judith Harris chose beautiful South Sea pearls that complimented her pretty blue eyes. Understated and sophistocated. She and husband Dr. Robert Singer were guests of David Copley. His table was there in support of the San Diego Public Library Foundation. More on that later. Table guests also included Sheri and Dr. Stuart Jamieson, Colette and Dr. Ivor Royston, Andrew Shelton, and Tanya and Charles Brandes.
The leading ladies of Las Patronas ladies, the group of women who put on the ball, turned up their fashion volume.
Las Patronas President Lydia McNeil wore a deep purple Tadashi gown with Tanzanite and diamond necklace from The Collector Fine Jewelry.
Other fine jewelry came out too. Gala Chair Jennifer Greenfield wore a coral colored gown by J. Mendel with quite a few dazzlers including a new Canary diamond ring from her number one fan, husband Dr. Richard Greenfield.
Jennifer's Co-Chairs Laurie Allen and Sallie Warren wore a coral Carmen Marc Valvo and a Thai made custom outfit respectively.
Men fashionably there included Bob Stefanko with Indian shoes turned up at the toe, Rick Wildman wore a turban, and so did Gustavo Angelucci and John Bloomberg. Kirk Haney wore a vibrant blue Versace shirt with his tux, Harry Cooper looked smashing in a gold embroidered white jacket by Versace, and Scott Johnston wore a Mandarin styled jacket that was embellished with rich Asian silks by San Diego's new 'it' designer, A. Qadir Hamidi or 'Q' for short!
The dining 'tent' was laden with more silks, twinkling lights, a waterfall wall and a giant elephant painting. Dinner was lamb, duck, and lobster catered by the Hyatt La Jolla and Robert Armstrong. Haute Chili provided the rockin' dance tunes.And they did rock with a few dance numbers during dinner including a fun rendition of the dance in Slum Dog Millionaire.
"The evening was gorgeous" said Iris Strauss. "And the lovely ladies of the Las Patronas showed class and style handling this beautiful, colorful event. The decor was stunning, table cloths gorgeous, the music was mellow so you could enjoy the music, yet sill be able to talk to your table partners. They work so hard on this evening, and it is a very special one for the entire community. Bravo!"
"The unique theme Silk & Spice was a wonderful experience in food, atmosphere, music" added Lee Clark. It "inspired everyone to be creative in their attire. Exciting, fun memorable evening. Las Patronas outdid themselves this year. 10 star rating!"
Speaking of 10, there are 10 major beneficiaries to benefit from this year's Jewel Ball. They are; Alpha Project for the Homeless, Birch Aquarium, Salk Institute for Biological Studies, San Diego Civic Youth Ballet, Sharp HealthCare Foundation, Spreckels Organ Society, St. Vincent de Paul Village, The New Children's Museum, Tri-City Hospital Foundation and the San Diego Public Library Foundation.
""Las Patronas has granted millions of dollars to the Arts over the years of their existence, said San Diego Opera's Artistic Director and General Director Ian Campbell. "They stand out as the most active granting community of extraordinarily committed philanthropists in San Diego. San Diego Opera and all of the arts organizations in the City are grateful for their time and sacrificial efforts to ensure that the arts and all not for profit services remain funded and strong."
Ian's wife Ann Campbell agreed and added this. "The women of Las Patronas are among the most thoughtful philanthropists in the community. They work hard to evaluate and choose beneficiaries and causes that truly impact the quality of life for tens of thousands of San Diegans. We remain deeply grateful to Las Patronas for their leadership in arts funding."
Guest Judith Harris, Chair of the San Diego Public Library Foundation was thrilled that the Library Foundation was chosen as a beneficiary. "Las Patronas has a lengthy major philanthropic history of supporting causes that improve the quality of life for all San Diegans. The San Diego Public Library Foundation is proud to be included in this list. Their endorsement helps insure our continuing ability to create, steward, and support an excellent free public library system for all citizens. Free access to the tools to succeed is the first step in a healthy productive life."
To learn more about the Jewel Ball and Las Patronas,
please visit www.laspatronas.org
Please enjoy the photos.
If you wish to purchase photos, please email your inquiry. No downloading of photos without express written permission by The Social Diary thank you.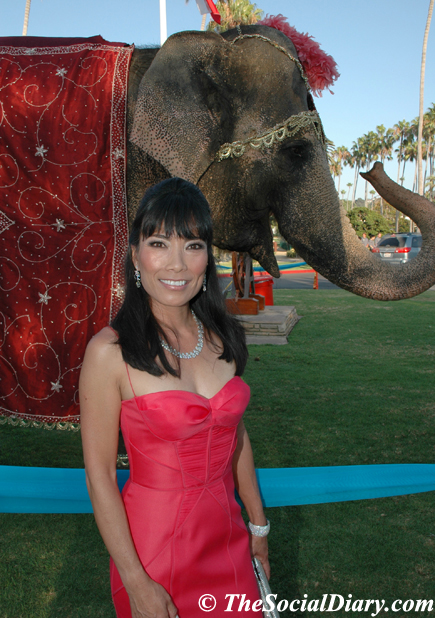 Jewel Ball Chair Jennifer Greenfield
Jennifer Greenfield with her Mother **Lynn and Dan Kellogg
Co-Chair Laurie Allen with Las Patronas Vice-President Tracy Lyon ** Lynn and Dan Kellogg with Poo Wyer
Elaine Murphy with Sallie Corson and Shelley Whitaker, in Angel Sanchez** Lise Wilson and Tamara Alter
Sheryl White with Lise Wilson and Tamara Alter ** Monica Olsen & Friend
Monica Olsen and Jennifer Greenfield ** Nina and Bob Doede
Marlena Poulin ** Lee Clark ** Mark and Tracy Lyon
Guest with Michael Luscombe ** Charles Brandes with Zandra Rhodes and Tanya Brandes
Jennifer and Richard Greenfield ** Dianne and Jim Bashor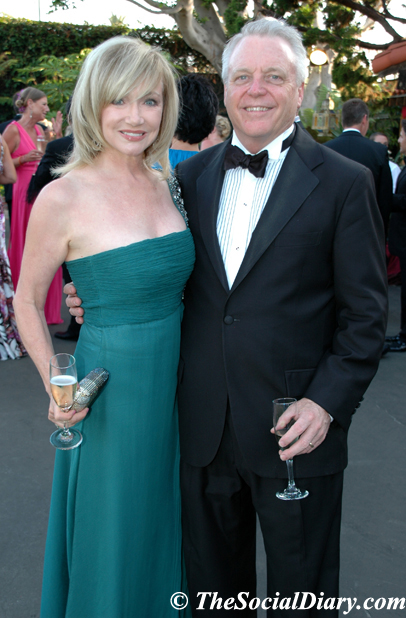 Lynda and Richard Kerr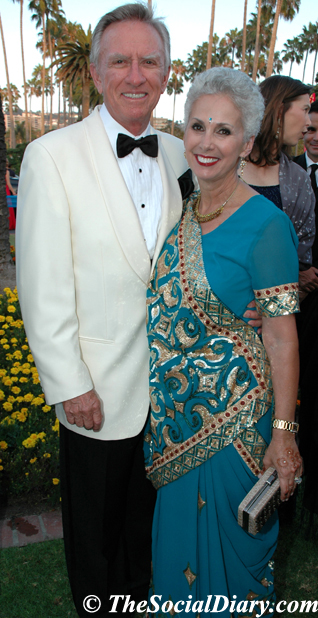 Hudson and Mary Drake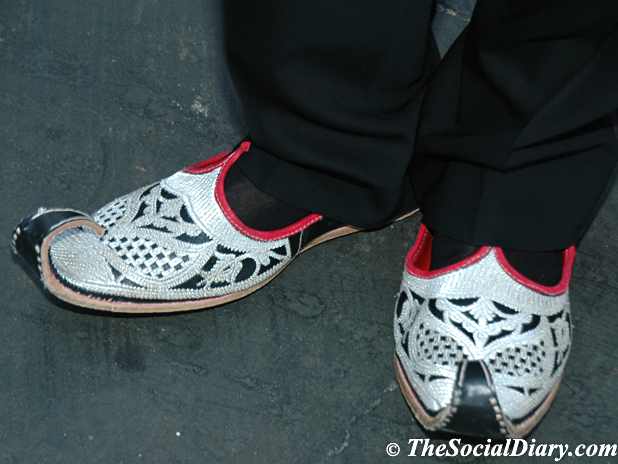 Bob Stefanko's Indian Shoes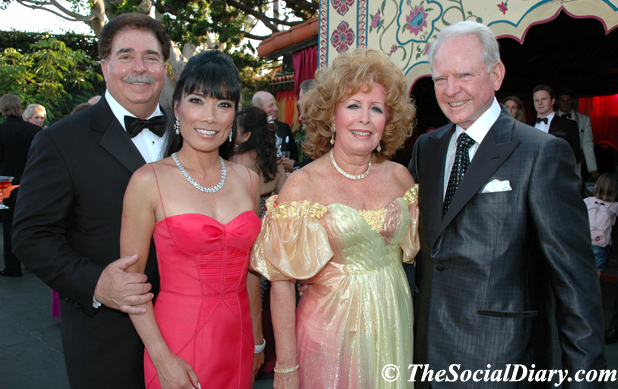 Richard and Jennife Greenfield with Dianne and Jim Bashor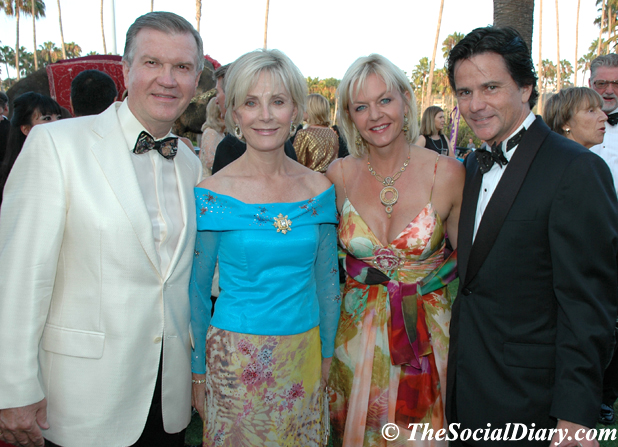 Dr. Jerry Pikolysky and Lee Clark with Lorna and Chris McKellar
Jewel Ball 2010 Co-Chair Lisa Albanez ** Charles and Tanya Brandes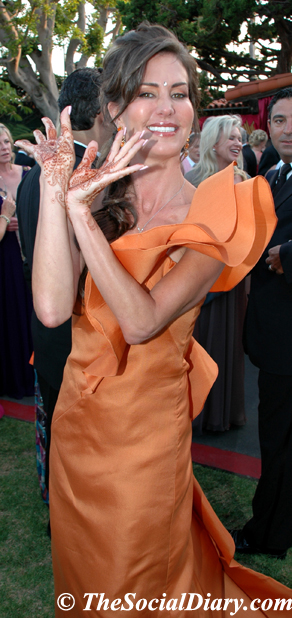 Above and below, Tanya Brandes beautifully posing in theme!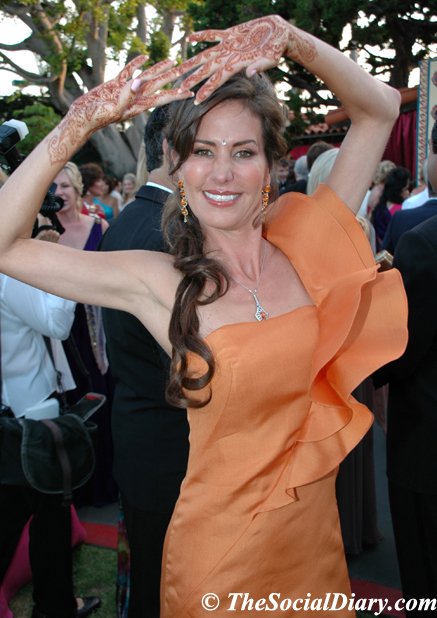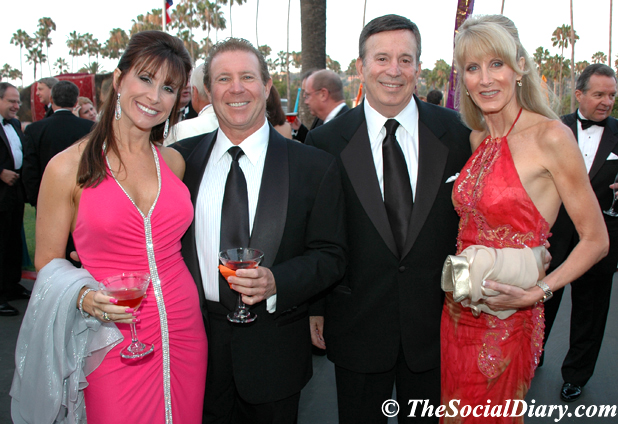 Nancy Gold and Colin Seid with Richard and Julie Annis
Judy Corrente ** Stacy and Paul Jacobs
Salah Hassanein ** Deborah Marengo
Tanya Brandes with Rocio
Tanya with Rocio ** Diane Clarke and with Emma Zuckerman
Linda Swortwood ** Collette Stefanko and Mia Stefanko
Richard and Lynda Kerr ** Harry and Valerie Cooper
Leo and Emma Zuckerman ** Lydia McNeil with Tracy Lyon
Mitch Goldman and Laura Linden ** Karen Cohn ** Valerie Cooper
Lorna and Chris McKellar ** Karen Cohn with Valerie Cooper
Karen Cohn with Harry and Valerie Cooper ** Lynda Kerr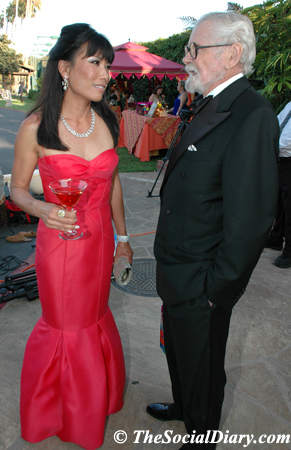 Jennifer Greenfield with Burl Stiff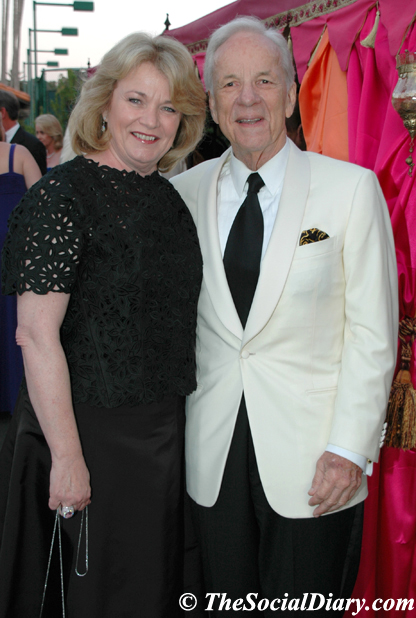 Debra Turner and Conrad Prebys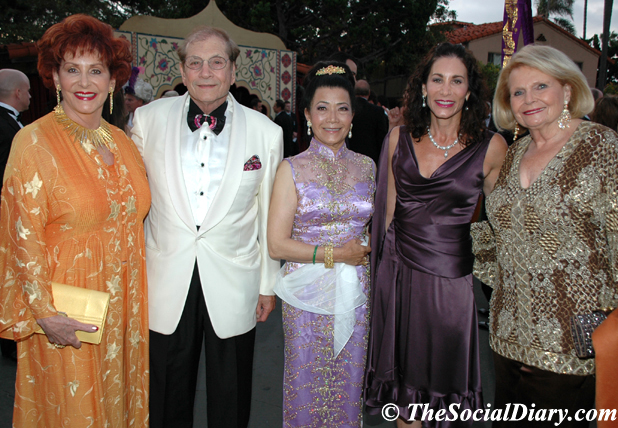 Iris and Matthew Strauss with Claire Reiss, Tamara Alter and Joan Jacobs
Iris and Matthew Strauss ** Sheryl White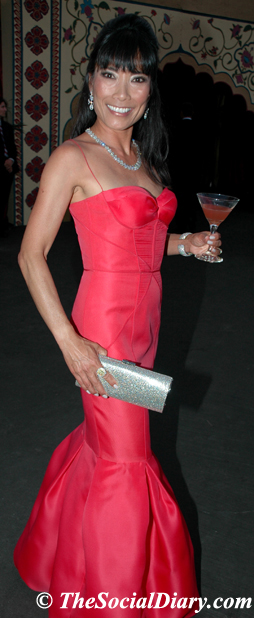 Jewel Ball Chair Jennifer Greenfield
click to:
and for a look back at Jewel Balls Past
A special thank you to Lynda and Richard Kerr for having us as their guests.
reported by Margo Schwab and Scott Johnston
The Buzz
............ What didn't happen at the Jewel Ball.
.... the elephant did not misbehave.... afterall Ty is a movie star....
.............
Liveliest fun group went to Valerie Cooper et al... once again!
Clarire Reiss won the big prize, private NetJets trip with friends, wine, dining and more at L'Auberge du Soleil.....lucky Claire!!
Upcoming Events
August 13th - ChildHelp and Leonard Simpson fashion at the W Hotel. VIP cocktails, fashion show and dancing. Please ring 619 957-1162 for tickets.
August 15th - The 'Catch the Royal Wave' will be the theme for the Fur Ball at the San Diego Humane Society. Please visit www.sdhumane.org for details.
August 23rd - The Moores UCSD Cancer Center will host the 1th Annual Luau & Longboard Invitational by Scripps Pier. For more information please ring 858-822-0023.
August 23rd - Country Friends will host an exciting new event called Hats and Flats. Sip champagne among the fashionable set. The event will take place at the San Diego Polo fields. Details to follow.
August 29th - The Art of Fashion at The Timken Museum in collaboration with Fashion Careers College's Pat O'Connor. For reservations, please visit www.timkenmuseum.org
September 11th - SIMA will host the 6th annual Liquid Nation Ball at the private oceanfront residence of Fernando Aguerre. This year the Humanitarian of the Year award will go to surf star Flea. Please contact Shannon Park at shannon@sima.com for more details or visit www.liquid -nation.com
September 12th - Club Monte Carlo is coming to the Museum of Contemporary Art San Diego. For details on this gala event, please visit www.mcasd.org
September 17th - The Costume Council of the San Diego Historical Society will be hosting a one-of-a-kind event in Balboa Park to showcase select San Diegan's couture finds. The Social Diary is pleased to be a part of this showcase. For more information about this event, please visit www.sandiegohistory.org
September 17th - The San Diego Police Historical Association will host a Legends Behind the Badge gala & awards evening at the U.S. Grant. San Diego Police Department's Chief of Police William Lansdowne will serve as Honorary Chair with Ramin Portemeyer serving as Co-Chair. Please ring McFarlane Productions at 619-233-5008 for ticket information.
September 24th - The Country Friends will present the 54th annual "Art of Fashion" Runway Show at The Inn at Rancho Santa Fe. Proceeds from the luncheon, fashion show, boutique shopping and wine tasting will benefit Voices for Children, which provides court advocates for children in foster care. Couture fashions presented will be provided by South Coast Plaza. For ticket information, please contact The Country Friends at 858/756-1192, Ext. 4 or via email at events@thecountryfriends.org.
September 14th - Crime Stoppers Golf Tournament.
October 16th - The Rainforest Alliance will host its gala. Details to follow.
October 17th - Sundt Memorial Fundraiser. Details to follow.
October 22nd - The Walden Family Services will host their 6th Annual wine D'Vine event. Please visit www.waldenfamily.org for more details.
November 7th - The Golden Hangers / FCC benefit for Make-A-Wish and San Diego Variety Children's Network.

Proud to be partnered with San Diego News Network
________________________________________________________________
Photoshopping and Photography Services
Photos on this website available if it is of you
available by The Social Diary
~ 619-384-7333
email TheSocialDiary.com
_____________________________________________________________________
Email Commentary to be added
email editor@thesocialdiary.com
* Margo Schwab, more formally known as Margaret E. Schwab, has produced, written, interviewed and photographed for various media organizations since 1989. Schwab attended Holton Arms School, La Jolla Country Day School and La Jolla High School. Schwab has a B.A. from Scripps College, spent a business internship with S.A.I.C., Science Applications International Corporation, and earned a Masters of Business degree, M.B.A., from the University of San Diego. Schwab additionally took college courses from Harvard University, and Syracuse University. Schwab volunteers for numerous charity organizations. She also continues to support animal organizations and the prevention of people and animal abuse. Schwab is the editor of The Social Diary.
The Social Diary is pleased to announce new partnerships with the San Diego Humane Society and San Diego News Network.
Warning ** photos, video and writing on this site are the
2009 copyright of The Social Diary LLC and its subsidiaries.
no reproduction of any part or parts is allowed without written permission by The Social Diary