___________Zagat Accoladed....&.... "Culinary Genius!" says The Social Diary's Scott Johnston____________
~ The Social Diary ~
The Gary Parker Collection Archives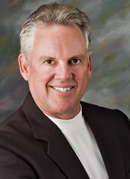 by The Social Diary Wine Expert Columnist Gary Parker
The Gary Parker Collection Introduction
The Gary Parker Collection October 2006 Selections
The Gary Parker Collection September 2006
The Gary Parker Collection July 2006 Selections
The Gary Parker Collection June, 2006 Selections
The Gary Parker Collection - March, 2006 Selections
* Gary Parker is the Principal, Founder, Chairman and CEO of The WineSellar Group. From a background of culinary arts, architecture and art, Gary opened The WineSellar & Brasserie in 1988 with a pioneering concept of combining a fine wine shop, a state of the art wine storage facility, and a highly regarded French restaurant named The Brasserie, all under one roof. With its top rated Zagat level cuisine, and Gary Parker's hand picked wine list of 2,500 classic wines, The WineSellar & Brasserie garnered instant notoriety. The wine list has won The Wine Spectator Grand Award (one of the best 100 wine lists in the world) every year since 1988. Gary subsequently created The WineSellar Club and www.winesellar.com, an Internet wine auction site. Gary is recognized as a leading authority in fine wine, and is active as a spokesperson, appraiser, auctioneer and panelist in the industry.
(editor's note - Gary is a former principal owner of Laurel Restaurant & Bar. Gary established Laurel in 1995, which he sold in February 2005).
back to New this Week.......Gary Parker Archives..........Home
___________Zagat Accoladed_______
Warning ** photos, video and writing on this site are the
copyright of the author, The Social Diary, San Diego Social Diary, margomargo.com and Margo Schwab.
no reproduction of any part or parts is allowed without written permission by Margo Schwab