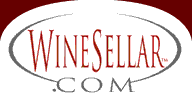 ~ The Social Diary ~
the on-line magazine covering High Society ..& more
____________________________________________________________
The Gary Parker Collection - March, 2006 Selections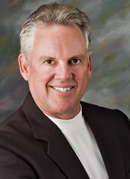 by The Social Diary Wine Expert Columnist Gary Parker
March 2006, Offering #64 - 2003 Storybook Mountain Zinfandel, Eastern Exposure & 2002 Califia, Mount Veeder Red Wine
The Gary Parker Collection for March 2006 includes two exceptional selections from the Mayacamas mountain range, which is the western barrier of Napa Valley separating it from Sonoma Valley. We have had wines in the past in The Gary Parker Collection from the Mayacamas mountains, and they are typically characterized as being full bodied and intensely flavored red wines. These two are no exceptions to the rule.
The 2003 Storybook Mountain hails from the Northern portion of Mayacamas mountain range, out past Calistoga. I remember visiting owner Jerry Seps in 1989, as he took us through the farm and into the caves where he keeps his lavish product. It was such a contrast, walking around in the sunny vineyards in 90 degree plus heat, and then tasting his marvelous Zinfandels in the cool darkness of the caves.
Calafia Winery is located in the Mount Veeder Appellation, much further south than Storybook. We have had wines from the Mount Veeder AVA before, and as a reminder, it takes a love of the vine, unrelenting patience and sheer guts to grow grapes on this rugged, volcanic mountain. The slopes are steep, the soils are thin and the viticulture is back-breaking, but the result is intense, chewy wines with distinctive wild berry fruit flavors and magnificent spice.
The region's area totals around 15,000 acres, with over 1,000 acres under vine. Some vineyard slopes here are as much as 30 degrees, allowing more direct exposure to the sun, as well as providing superior air drainage, reducing climactic extremes. The wines of Mt. Veeder are a testament to the efforts of winemakers and owners in the area.
2003 Storybook Mountain Zinfandel, Eastern Exposure
Storybook Mountain has established a world-wide reputation for the consistently high quality of its wines. Storybook Mountain's sought-after estate wines are carefully hand-crafted from choice grapes grown without the use of insecticides or herbicides. They are aged at least 12 months in the best French, Hungarian and American oak barrels, inside century-old caves dug deep into the mineral-rich volcanic rock underlying the hand-tended vineyard.

2002 Califia, Mount Veeder Red Wine
Ever heard of Hess Winery? Randle Johnson, the winemaker there since forever, makes a little wine just for fun under his own label. He knows where to get good grapes, and has the skills to produce excellent wines. The Calafia is not widely marketed, as production is very limited. However, even with limited marketing, a wine this nice will experience no issues about selling all there is to sell.
2002 Calafia, Mount Veeder
Growing Region: Napa Valley, Ca.
Varietal Blend:.. 56% Cabernet Sauvignon,
24% Malbec, 18% Merlot, 2% Petit Verdot
Alcohol Level:…. 15%
Fermentation ………………………………… French Oak
Winery Price $39.00
Case Price $27.99
Notes: Here's a fabulous wine I doubt you will find anywhere, save for a specialty wine shop who got lucky enough to be given the opportunity to show this to their clients. Elegant, full, graceful and with great focus, the 2002 Calafia is a shoe in for our wine cellars.
Appearance: Nice tall bottle with a long thin neck. The wine is remarkable in its blackness. With the hue of a dark berry evenly disbursed across the glass, it is just about opaque.
Nose: Very intriguing aromatics are tight and sure. A focused whiff of black currant is the leader of the pack, rounded by creamy, sweet vanilla oak. In the early stages, some cranberry acid/fruit is evident. Black pepper, spices, caramel, toasted hazelnuts and shortcake come alive as well.
Texture: Seamless, satin and silk mouth feel is delightful. Elegant and rich without being overripe,this is a nearly perfect textured wine that makes you salivate as you drink it. Creamy center, gaining an edge on the long finish.
Flavor: Can you say BLACK CHERRY?. CURRANTS? I can! Raspberry fits in also, with milk chocolate and a nice note of root beer. Black pepper, blueberry, meaty, underbrush. It later took on a wild reminiscent of Chateau Haut-Brion character, with the trademark of hot stones and gravel . . . totally exciting!
Serving Suggestions: This wine (I believe) is quite versatile in its use, mainly because of it being so balanced and even. Can drink by itself, with a steak, cheese or chocolate. I would give it 5-12 years in the cellar to continue developing complexities.
2003 Storybook Mountain Zinfandel, Eastern Exposure
Growing Region: Napa Valley, Ca.
Varietal Blend:.. 100% Zinfandel
Alcohol Level:…. 14.9%
Fermentation …………………………………French, Hungarian, American Oak
Winery Price $37.00
Case Price $31.44
Notes: From the heart of the eastern facing vineyard slopes, Jerry Seps makes a special cuvee from these select vines. This 2003 Zinfandel has a 91 rating from Robert Parker of The Wine Advocate. This is a very extraordinary, classy bottle of Zinfandel . . . the RED kind!
Appearance: The wine has a black raspberry hue, which is evenly disbursed throughout the glass. It is medium in density, perhaps a little hazy versus being quite clear, and it holds on to the sides of the bowl very well.
Nose: Beautifully intriguing and erotic, the fragrance is refined and yet still has an assertiveness that keeps you sticking your nose in the glass for more. Black cherry and blackberry fruit with undertones of fresh prune, pear, spice and black walnuts. Dark chocolate and black walnut aromas bring to mind sneaking a nutty piece of See's Candy.
Texture: Smooth and even entry, follows the pattern of the nose: forgiving and easy to sip, juicy and mouth watering fruit, yet it is firm in its acid and structured very "tall". The finish is very harmonious, and has a very sophisticated/adult like feeling. You are most definitely drinking a veryadult beverage.
Flavor: Continuing from the "Texture" descriptors, it is like drinking a rich, delightful, complex juice that happens to contain alcohol. It is nearly sugar-sweet with dark berry fruits, and the lovely complexities of spices (nutmeg & clove) black and white pepper. Vanilla and dark wood play to it like a symphony.
Serving Suggestions: Zinfandel wines are made in a vast array of styles. You'll find light ones, white ones, heavy ones. In my opinion, this Storybook Mountain Zinfandel is what a fine Zinfandel is all about.
___________________________________________________
* Gary Parker is the Principal, Founder, Chairman and CEO of The WineSellar Group. From a background of culinary arts, architecture and art, Gary opened The WineSellar & Brasserie in 1988 with a pioneering concept of combining a fine wine shop, a state of the art wine storage facility, and a highly regarded French restaurant named The Brasserie, all under one roof. With its top rated Zagat level cuisine, and Gary Parker's hand picked wine list of 2,500 classic wines, The WineSellar & Brasserie garnered instant notoriety. The wine list has won The Wine Spectator Grand Award (one of the best 100 wine lists in the world) every year since 1988. Gary subsequently created The WineSellar Club and www.winesellar.com, an Internet wine auction site. Gary is recognized as a leading authority in fine wine, and is active as a spokesperson, appraiser, auctioneer and panelist in the industry.
(editor's note - Gary is a former principal owner of Laurel Restaurant & Bar. Gary established Laurel in 1995, which he sold in February 2005).
back to New this Week.......Gary Parker Archives..........Home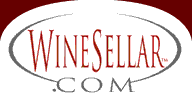 Warning ** photos, video and writing on this site are the
copyright of the author, The Social Diary, San Diego Social Diary, margomargo.com and Margo Schwab.
no reproduction of any part or parts is allowed without written permission by Margo Schwab