Where Pets Are Always In Style.....

~ The Social Diary ~
the on-line magazine covering High Society ..& more
____________________________________________________________
September 2006, Offering #70 - Introduction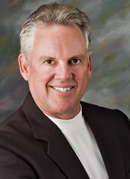 by The Social Diary Wine Expert Columnist Gary Parker
September 2006, Offering #70
All right, back to California for the Gary Parker Collection this month. We are featuring wo outstanding wines from two different wine growing regions in California, both showing their excellence and typicality.
2003 PreVail, West Face
Don and Rhonda Carano have owned vineyards for over twenty-five years in the Alexander, Dry Creek and Russian River Valleys of Sonoma County and also the Napa/Carneros area, some of the best addresses in California's wine country.
The Caranos continue to own and operate the acclaimed Ferrari-Carano Vineyards and Winery , located in Dry Creek Valley, known for producing world class wines.
The acquisition of two mountain properties in 1990 and 1996 marked a new phase of Don and Rhonda's dedication to produce superior red wines. In 2002, they embarked on another winery endeavor; PreVail, a Mountain Winery Estate that solely produces small lots of red wine.
In the ensuing years, Don and Rhonda put together a team of individuals who they believed would successfully fulfill their expectation of creating these superior red wines of notable character. PreVail, the culmination of a twenty year commitment of bringing the land and vine together in a single bottle.
2004 McPrice Myers, Larner Vineyard Syrah
Starting out at the young age of 27, McPrice didn't have the technical training of some of his peers on the Central Coast. However, he knew that a blend of unwavering commitment and fruit from choice vineyards could turn out something special.
McPrice has stuck with this recipe over the past few vintages to cook up some stunning single vineyard Syrah and Grenache from sites spread all across Santa Barbara County. It appears the ever deepening talent pool of young, driven winemakers on the Central Coast has made room for one more.
After his first few years learning the ropes in Paso, McPrice discovered that small producers on the Central Coast who didn't have a facility could make their wines at Central Coast Wine Services. So with an insatiable drive to make wine under his own label, and connections at some acclaimed vineyards in the area, McPrice crushed his first fruit under the McPrice Myers Wine Company label in 2002. For this first vintage, McPrice made about 250 cases of Syrah from the Larner vineyard in Santa Ynez and the Fralich vineyard just south of Paso Robles.
___________________________________________________________________
2003 PreVail, West Face
Growing Region: ....................................................... Bordeaux, France.
Varietal Blend ……………… 86% Cabernet Sauvignon,
11% Syrah, 3% Cab Franc
Alcohol Level 13.1%
Fermentation ……………… Barrel Aging
Winery Price $56.00
Case Price $47.69
Notes: "The 2003 West Face exhibits an earthy, mineral, monolithic character not unlike a chunky St. Estephe. With plenty of tannin, good ripeness, dried herb, cherry, berry, and road tar-like notes, it is a more terroir-driven example than the Back 40, which contains more texture and fruit. The Bordeaux-styled West Face should be consumed over the next decade". Robert Parker, The Wine Advocate
Appearance: As you would expect from the Ferrari-Carano people, the packaging is top notch. Heavy bottle, deep punt. The wine has deep black/purple hues, with youthful grape colored bubbles when you pour it.
Nose: The nose is absolutely fabulous from the get-go. Powerful but still elegant and even, the aromatics conjure up blueberry, chocolate, black cherry, red licorice, dark woods, black walnut, raisons, cinnamon, and freshly strapped leather.
Texture: The texture, like many aspects of this wine, is sophisticated and elegant, but brings with it with an undeniable assertive power. There is a silky, oily like feel in the mouth. This is laced with firm acid and notes of alcohol that beg for food.
Flavor: The flavors keep coming back to you with a mouth-watering, lip-smacking sweetness. Fruit of blueberry, blackberry, and fresh prune are relished with cinnamon, nutmeg and Asian spice. Syrah flavors come through exhibiting black pepper and notes of earth.
Serving Suggestions:
Like the man said, the next ten years would be a fine time to consume this beauty. Serve with a fine steak or rack of lamb.
____________________________________________________________
2004 McPrice Myers, Larner Vineyard Syrah
Growing Region: ....................................................... Santa Ynez, California
Varietal Blend ……………… 100% Syrah
Alcohol Level 15.2%
Fermentation ……………… Barrel Aging
Winery Price $32.00
Case Price $25.49
Notes: This wine is comprised of four different clones from three different blocks of the Larner Vineyard. The result is yet another dark colored and intensely structured Syrah hailing from the Santa Barbara/Paso Robles area. This wine is quite a rarity, as only 325 cases were made.
Appearance: The very dark label is a little difficult to read, but the package is quite attractive overall. The bottle is thick and has a deep punt. The wine is very dark, and is actually black at the core with dark crimson coming through on the rim. Lots of viscosity, as the wine clings hard to the glass.
Nose: You first notice the deep, smoky, complex aromatics emanating from the glass. Followed by ripe cherry fruit, a hint of tobacco, and the high alcohol content (which later disappears from the nose). Sweet vanilla oak, clay, dark wet soil, white and black pepper are noted in this robust, distinguishing scent.
Texture: The excellent and intense mouth feel is very delightful. This full throttled baby has fabulous viscosity, and you can feel/taste the wine for at least 60 seconds after it leaves your mouth. Exceptional!
Flavor: The flavors take a few minutes of air time before opening up with its gorgeous fruit flavors of plum, figs, dark berry, and very ripe cherry. Roasted nuts and wood notes (mahogany) align with gravel, earth tones and chocolate to round out the sensational array of tastes.
Serving Suggestions:
This is another fifteen year bottle, easily. I would hope you try one as soon as you receive it, and order more for your cellar.
Please click here for WineSellar events listings and wine trip to South Africa in 2007
* Gary Parker is the Principal, Founder, Chairman and CEO of The WineSellar Group. From a background of culinary arts, architecture and art, Gary opened The WineSellar & Brasserie in 1988 with a pioneering concept of combining a fine wine shop, a state of the art wine storage facility, and a highly regarded French restaurant named The Brasserie, all under one roof. With its top rated Zagat level cuisine, and Gary Parker's hand picked wine list of 2,500 classic wines, The WineSellar & Brasserie garnered instant notoriety. The wine list has won The Wine Spectator Grand Award (one of the best 100 wine lists in the world) every year since 1988. Gary subsequently created The WineSellar Club and www.winesellar.com, an Internet wine auction site. Gary is recognized as a leading authority in fine wine, and is active as a spokesperson, appraiser, auctioneer and panelist in the industry.
(editor's note - Gary is a former principal owner of Laurel Restaurant & Bar. Gary established Laurel in 1995, which he sold in February 2005).
back to New this Week.......Gary Parker Archives..........Home
Warning ** photos, video and writing on this site are the
copyright of the author, The Social Diary, San Diego Social Diary, margomargo.com and Margo Schwab.
no reproduction of any part or parts is allowed without written permission by Margo Schwab