~ The Social Diary ~
the on-line magazine covering High Society ..& more
____________________________________________________________
The Gary Parker Collection - An Introduction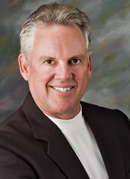 by The Social Diary Wine Expert Columnist Gary Parker
As the founder of The WineSellar & Brasserie, I have built an award winning wine list for our restaurant, established a wine shop, and a wine of the month club, all known for exceptional selections and quality.
I have been asked a number of times to provide a premium option to members of The WineSellar Club. After thoughtful exploration into the availability of product, I became inspired by an exciting new concept benefiting those who subscribe.
In today's wine world, finding a quantity of rare, superior vintages is my greatest challenge. When these great wines arrive, they typically come in very small allocations, as the best wines are not made in bulk. Tiny offerings of these gems come into my shop without the opportunity to purchase more until their next vintage comes along.
So how can I share these rare, very special selections with you? By creating The Gary Parker Collection!
With small product allocations, I will only have enough wine to fulfill all Gary Parker Collection members' monthly shipments, and this may also leave a few bottles for those who might wish to order some extra to add to their own collections.
In hand selecting your wine each month, I will send you fabulous wines that I will put my name behind for being extraordinary in quality. Wines that I would absolutely love to drink or have in my own personal wine cellar. It is highly doubtful that you will find these wines in most stores or wine shops, yet many bottles will be from reputable, noteworthy wineries whose names you may recognize.
One of The Gary Parker Collection wines sent to you each month will always be red. But to take advantage of the best opportunities possible, your selection format may vary. Most often your selection will consist of two bottles of red wine. However, one month may bring a red and a white wine. On occasion, you may receive a very special treasure, all contained within one marvelous bottle. You may even see Magnums, Champagne, or a fine Port. Whatever I send you, I guarantee it will be exceptionally worthy of being in your wine collection.
Hurry! Sign up quickly to insure you will receive The Gary Parker Collection!
To be a Member of The Gary Parker Collection, join now! Or you may call, fax, or email me personally:
Tel 858.450.6303 / Fax 858.450.6334 / email gparker@winesellar.com
Cost: Averages $80.00 a month (plus tax and shipping).

* Gary Parker is the Principal, Founder, Chairman and CEO of The WineSellar Group. From a background of culinary arts, architecture and art, Gary opened The WineSellar & Brasserie in 1988 with a pioneering concept of combining a fine wine shop, a state of the art wine storage facility, and a highly regarded French restaurant named The Brasserie, all under one roof. With its top rated Zagat level cuisine, and Gary Parker's hand picked wine list of 2,500 classic wines, The WineSellar & Brasserie garnered instant notoriety. The wine list has won The Wine Spectator Grand Award (one of the best 100 wine lists in the world) every year since 1988. Gary subsequently created The WineSellar Club and www.winesellar.com, an Internet wine auction site. Gary is recognized as a leading authority in fine wine, and is active as a spokesperson, appraiser, auctioneer and panelist in the industry.
(editor's note - Gary is a former principal owner of Laurel Restaurant & Bar. Gary established Laurel in 1995, which he sold in February 2005).
back to New this Week.......Gary Parker Archives..........Home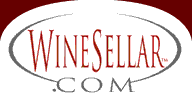 Warning ** photos, video and writing on this site are the
copyright of the author, The Social Diary, San Diego Social Diary, margomargo.com and Margo Schwab.
no reproduction of any part or parts is allowed without written permission by Margo Schwab