Where pets are always in style
____________________________________________________
~ The Social Diary ~
The Ezine Covering the World of High Society ..& more
____________________________________________________________
The Gary Parker Collection
July 2006, Offering #68 - Introduction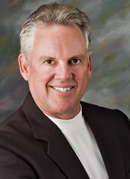 by The Social Diary Wine Expert Columnist Gary Parker
Another month, another fun and fine selection offered by the Gary Parker Collection. Say, that rhymed, didn't it? Guess I am feeling good. No, I haven't just finished the two wines we are offering this month, it is more a reflection of how much I enjoy bringing these interesting selections to you. Anyway, don't mind me, I'm the "my glass is (over) half full" type.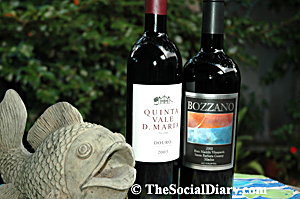 2003 Bozzano Merlot, Bien Nacido Vineyards
It was November of 2004 when last a Merlot was offered in our club, that being the Strada Merlot. Not that Merlot isn't worthy of our very particular choosing. It's more of a nod for those of us who watched the movie "Sideways" where Merlot wine was notched seriously downwards by its main character.
For the last thirty years, Merlot has gone through a "boom". Even though it has been over-planted to sometimes poor choices of vineyards and locations, (mainly to satisfy the early and great demand for this soft-spoken red wine), great examples of its potential have seen our shelves. The Bozzano Merlot is just such an example.
And what's more, we now we have a Merlot from one of the more distinguished and famous vineyards in Santa Barbara County. It is the combination of the "terroir" of Bien Nacido Vineyards, the people who manage it, and the close relationships they have developed with others in the wine industry of the region that makes Bien Nacido Vineyard and the Santa Maria region unique in the wine industry. I am sure you will love this wine.

2003 Quinta Vale Dona Maria
Please allow me to use quotes from Cristiano Van Zeller of Quinta Vale Dona Maria:
"The richness of the Douro Region and the wines produced there can and should be promoted using the very aspects that make it unique in the world; its geography, soil and climate, the numerous different high quality native grape varieties, the different style of wines those grapes can produce (from all styles of Port to white and red still wines), all the different vineyards (Quintas), and their ancient history".
"Our efforts are about innovation. Our wines are about personality, character, excitement, pleasure, fun, reliability, innovation, people, and life. A small and dedicated team of viticulturists and winemakers - Sandra Tavares da Silva, Franscisco Olazábal and I - try to make sure that all that was said above has real meaning. We hope that when tasting our wines you will feel that we have accomplished at least some of our ambitions".
___________________________________________________________
July 2006, Offering #68 - Notes
___________________________________________________________

2003 Bozzano Merlot, Bien Nacido Vineyards
Growing Region: Santa Barbara County, Ca.
Varietal Blend ……………… 100% Merlot
Alcohol Level 15.5%
Fermentation ……………… Barrel Aging
Winery Price $35.00
Case Price $28.99
Notes: Merlot on steroids is what came to mind as I was contemplating tasting notes for this monster. And while Santa Barbara is not renown for producing great examples of this varietal, we have one before us in Bozzano.
Appearance: Clean and almost steely looking label is attractive on the heavy bottle with the deep punt. Black cherry color with blueberry air bubbles. It is very dark, nearly black. Highly viscous, with an almost oil like viscosity that takes minutes for the legs to fall from the edge of the glass.
Nose: The exotic and sexy nose is excellent in quality, and is a high attribute of this wine. Deep dark cherry essence smacks with vanilla oak, blackberry and roasted nuts. Heavenly scents of fresh ground coffee, dark earth, chestnuts, and more smoky toasted wood. WOW!
Texture: This is a highly extracted, rich, powerful mouthful of wine, with plenty of grip, serious fruit, and great length on the finish. The high alcohol content is detectable in the palate, along with a "strawberry acid" component and a bit of astringency.
Flavor: The flavor wheel gets quite a spin with this baby. Much of the descriptors from the nose follow through to the palate: Dark cherry, blackberry, rich vanilla oak and coffee/cappuccino. I also loved the milk chocolate flavors with a touch of cinnamon.
Serving Suggestions:
This Merlot will last for a decade and a half, but can also be consumed in its present state with great enjoyment. Another fabulous wine for your collection!

__________________________________________________
2003 Quinta Vale Dona Maria
Growing Region: Douro, Portugal.
Varietal Blend ……………… 100% Tinta Amarela, Rufete, Tinta Barroca, tinta Roroz, Touriga Francesca, Touriga Nacional, Sousa
Winery Price $45.00
Case Price $37.99

Notes: Wines from Portugal can be quite excellent, especially the red wines. Wines from Quinta Vale Dona Maria are no exception, taking advantage of their excellent location and the quality of their vineyards. Obviously, when looking at the varietals in the blend, you are going to be experiencing different wine flavors than you may be accustomed too.
Appearance: A rather simple looking, no frills package. Thankfully the back label has some nice information on it to read. A dark reddish black color is fairly even throughout, with a touch of crimson on the edge.
Nose: A quiet, subtle nose was my experience for nearly one hour, before opening up with a wonderful whiff of dark cherry, plum and raspberry fruit. The hits just kept coming, and beautiful nuances of sweet oak, fresh herb and lavender worked their way up to me.
Texture: There is a seamless texture rarely offered by a wine from anywhere around the world. It is full, rich and balanced, a most definite stand up and take notice wine. Seems old and young at the same time, and has a delightful, sweet creamy fruit that lasts in your mouth all the way to the finish.
Flavor: It is not as shy on the palate as it was on the nose. Smoke, wood, and deep, deep dark berry, Bing cherry and ripe raspberry fruit sock it to you. Vanilla oak is embellished with a dark chocolate malt, coffee beans, and a hint of black pepper. Yummy!
Serving Suggestions:
This wine definitely has the ability to go many years, but it is approachable and enjoyable now. I would be challenging myself to not drink all the bottles in my collection before their time. 5-10 years in the cellar is my best guess, but why wait?
* Gary Parker is the Principal, Founder, Chairman and CEO of The WineSellar Group. From a background of culinary arts, architecture and art, Gary opened The WineSellar & Brasserie in 1988 with a pioneering concept of combining a fine wine shop, a state of the art wine storage facility, and a highly regarded French restaurant named The Brasserie, all under one roof. With its top rated Zagat level cuisine, and Gary Parker's hand picked wine list of 2,500 classic wines, The WineSellar & Brasserie garnered instant notoriety. The wine list has won The Wine Spectator Grand Award (one of the best 100 wine lists in the world) every year since 1988. Gary subsequently created The WineSellar Club and www.winesellar.com, an Internet wine auction site. Gary is recognized as a leading authority in fine wine, and is active as a spokesperson, appraiser, auctioneer and panelist in the industry.
(editor's note - Gary is a former principal owner of Laurel Restaurant & Bar. Gary established Laurel in 1995, which he sold in February 2005).
back to New this Week.......Gary Parker Archives..........Home
Featured on Discovery Channel's ... Shark Week - 'Dangerous Jobs That Bite Harder!'

___________________________________________________________
Warning ** photos, video and writing on this site are the
copyright of the author, The Social Diary, San Diego Social Diary, margomargo.com and Margo Schwab.
no reproduction of any part or parts is allowed without written permission by Margo Schwab