San Diego Social Diary LLC All rights reserved 2011 (This material may not be published, broadcast, rewritten or redistributed)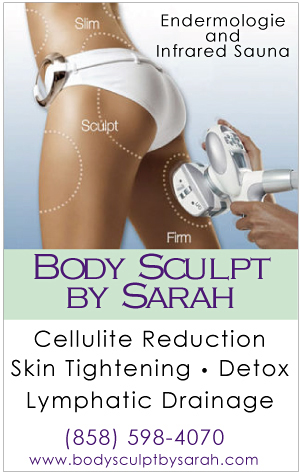 Eclat Culinary Experience
Excellence Delivered
Catering Available
619-708-1933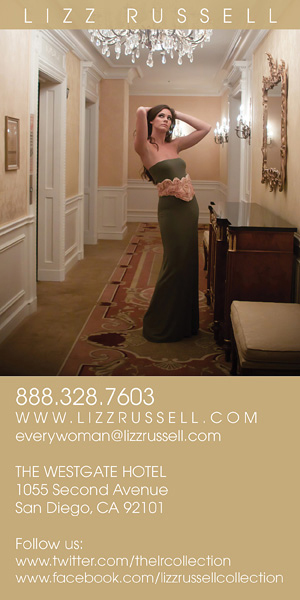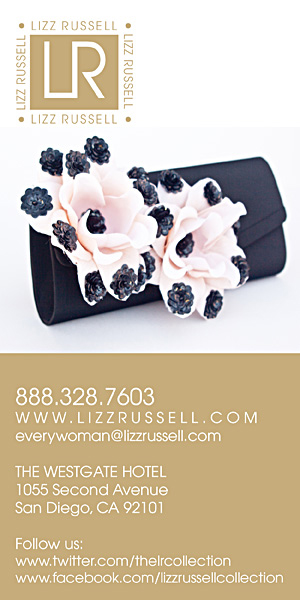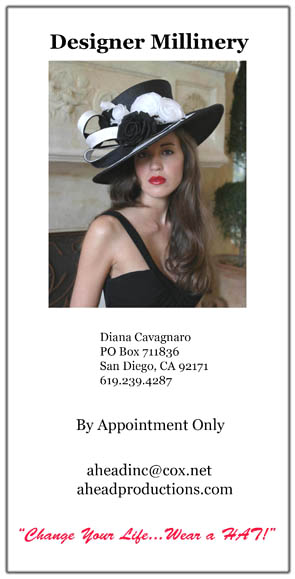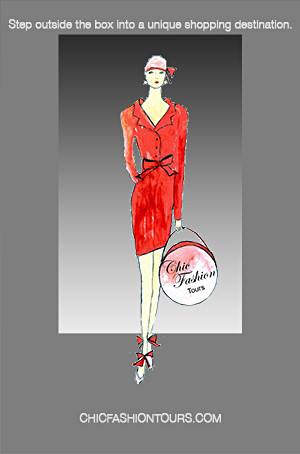 ________________________
Security Consultation
Services by Scott Johnston
SDPD Offcr. (Ret.)
619-384-7333
_______________________
SPECIALS EVERY DAY - Open 7am-3pm!
Homemade, Delicious Food
& Papalulu's will be open soon for dinner!!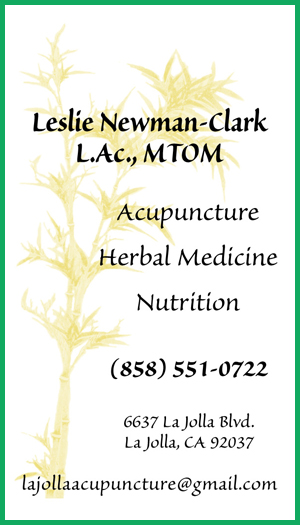 ..... Pain Relief!
WineSellar & Brasserie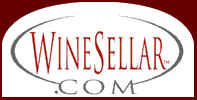 858-450-9557
Restaurant, Gary Parker's Wine Club,
Wine Store and
~ Wednesday & Saturday wine tasting's ~
XXXXCheck out Gary Parker's Pick... X...XXXXXXXa 2007 Clos de la Roche, Grand XXXXXXXXCru for $54 WineSellar Club XXXXPrice,this Pinot Noir is STELLAR!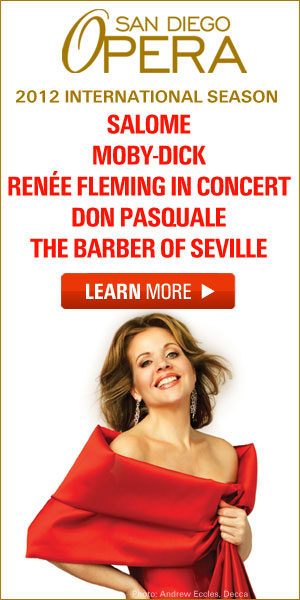 _________________________
For Advertising, please
your inquiry.
Ask about you can support your favorite organization!
_________________________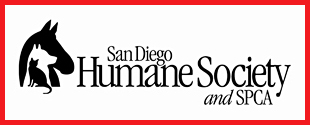 Tiger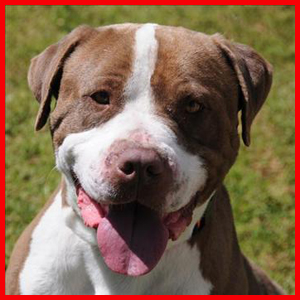 Breed: Pit Bull Terrier (mix)
Color: Brown/White
Age: 5 years
Sex: Male
Weight: 70 pounds
Adoption Fee: $180

Tiger is an adorable, 5-year-old Pit Bull mix with a big heart! He absolutely loves spending time with his people friends and can be very affectionate. Tiger is mellow and easy-going, yet loves to play with his squeaky toys and go for long walks too. This handsome guy is a social butterfly and he gets along great with cats and other dogs. Tiger is very smart and loves to learn. He takes treats gently from your hand. Tiger's housetrained and also is thrilled to go for car rides.
Tiger will do well in a variety of homes, but a home with older children is recommended. Tiger would do great in a home with other dogs! His adoption fee is $180 and includes his current vaccinations, permanent microchip identification, certificate for a free veterinary exam, and more!
SpaSAN DIEGO HUMANE SOCIETY & SPCA
GAINES STREET CAMPUS
5500 GAINES STREET
SAN DIEGO, CA 92110
(619) 299-7012
www.sdhumane.org rky
with other dogs or cats.

Where the locals dine
for Homemade Pastas, Raviolis, and Sauces
Cafe Milano
711 Pearl St, La Jolla
858- 454-3806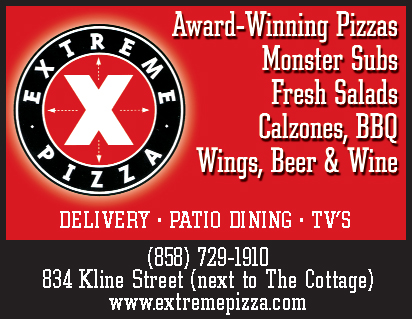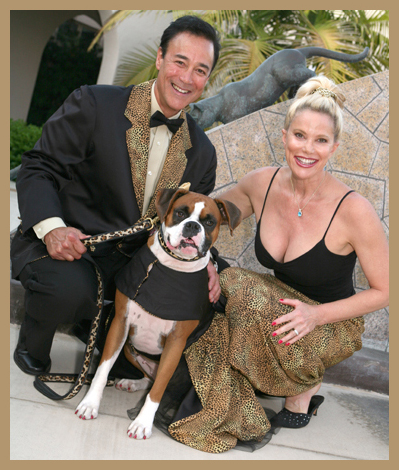 Scott Johnston, Margo Schwab and Kima!
Fashionable Visit to The Beverly Hills Hotel
& then onto Roxbury and Rodeo Drive!
More Social Diary Event Coverage ....HOME
Since May 12th, 1912, The Beverly Hills Hotel has been catering to celebrities, business icons and pampered sorts living the 'lifestyles of the rich and famous.'
In fact it is a member of family friends, Margaret Anderson with her son Stuart who built and owned the hotel initially. The Anderson family were friends of the Schwab family since back in the 20's when my grandfather, Paul E. Schwab Sr. was Mayor of Beverly Hills from 1929-1933.
(Generations later, today Electra Anderson and her family are still friends of Margo Schwab's family)
The Beverly Hills Hotel changed hands several times but one thing never changed, the posh beauty revolving around a theme of pink and green. The Polo Lounge, The Fountain Coffee Room, The Cabana Cafe, Bar Nineteen 12 (the year of the founding), and those wonderful bungalows.
On this trip to Beverly Hills for the National Wildlife Federation event, we decided to showcase a little fashion at the very fashionable Beverly Hills Hotel.
My custom hand painted dresses are by Animal Fashions by Jordan. They are handpainted by Jordan on Italian silk cut on the bias. My jewelry is by Juelerie by Pamela Pogue. Kima's leopard and 'Lady Dogga Gaga' outfits are by Jemima Dutra. Kima's blue cheetah outfit is by Animal Fashions by Jordan, made to coordinate with my Jordan Cheetah dress.
Please enjoy.... and yes, those bungalows are wonderful!
Be advised strictly no downloading, publishing, broadcasting, printing, or copying of photos or content. Please email purchase requests of photos you are in.
Enjoy the Photos!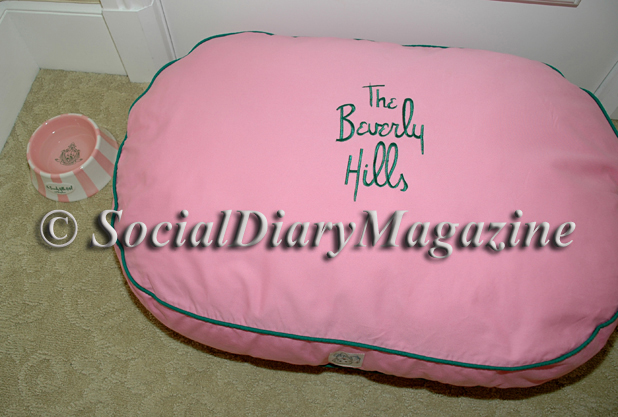 It's a 'Pampered Pooch' life at the Beverly Hills Hotel for Kima!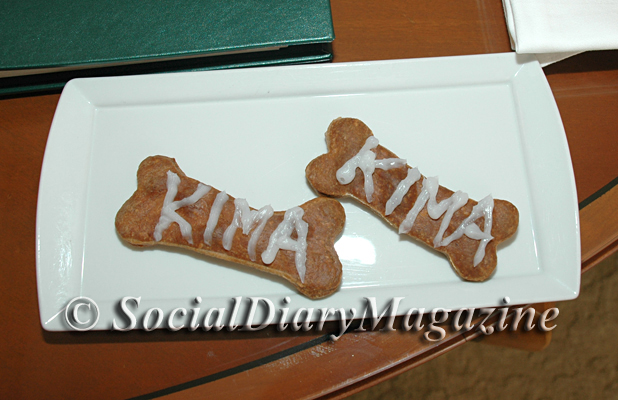 Dog Biscuit Treats for Kima at The Beverly Hills Hotel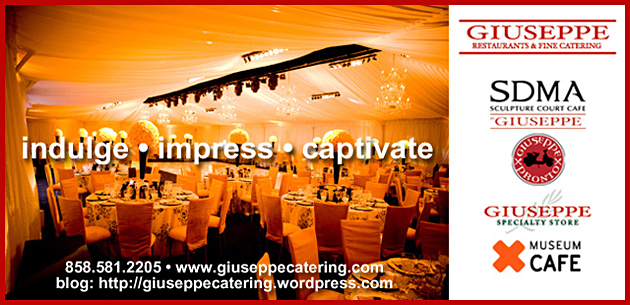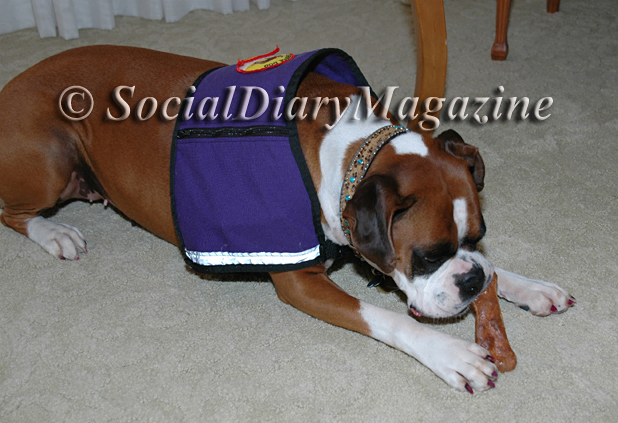 Kima enjoying her special treats at The Beverly Hills Hotel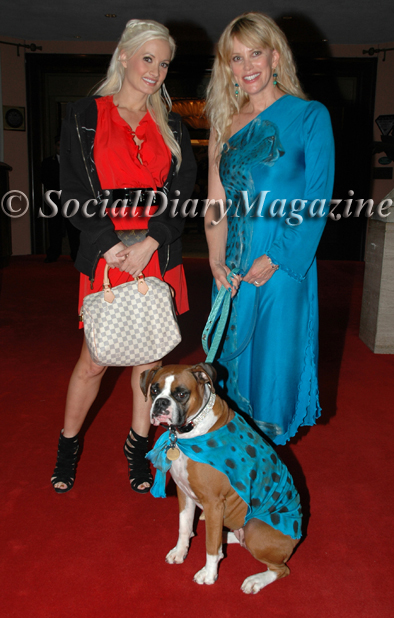 Holly Madison of Holly's World and Playboy Playmate with Social Diary Magazine's Margo Schwab and Kima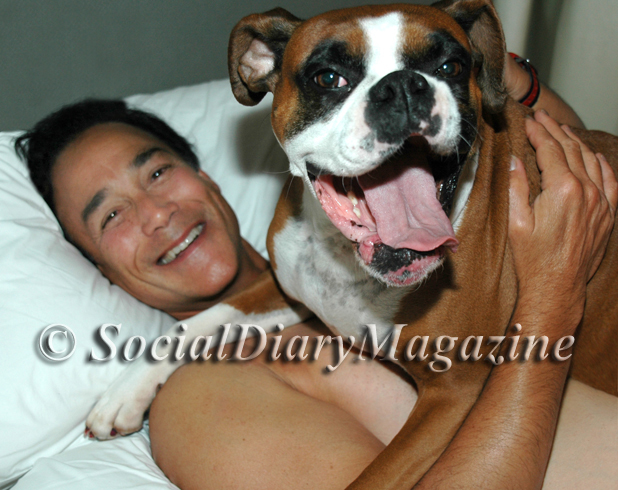 Kima telling Daddy the sun is up ....time for a walk!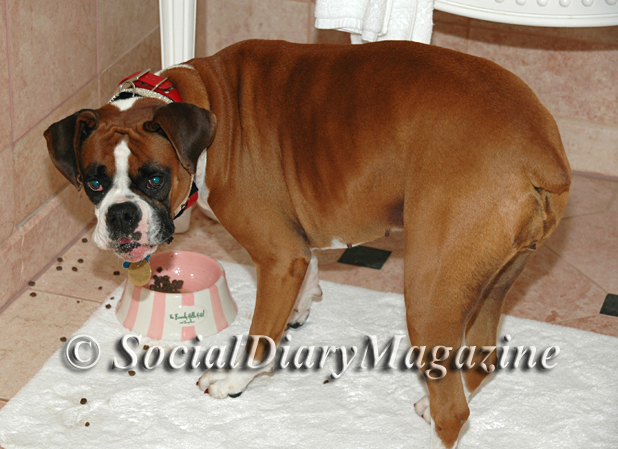 Kima lovin' her Beverly Hills' doggy bowl
Yummy Treat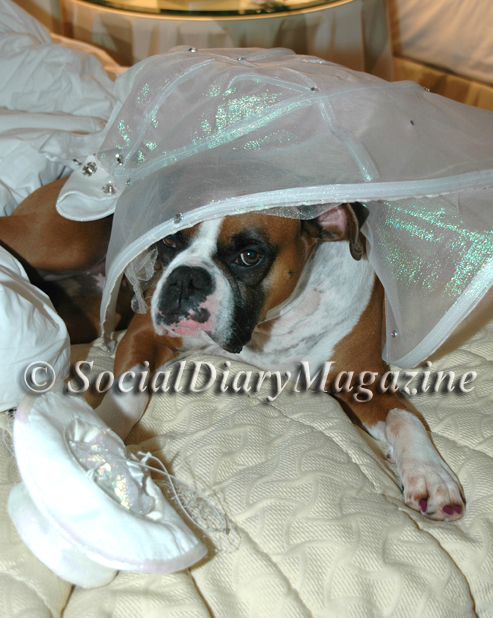 Kima doing a new take on her Lady Dogga Gaga outfit
Now for the serious poses.....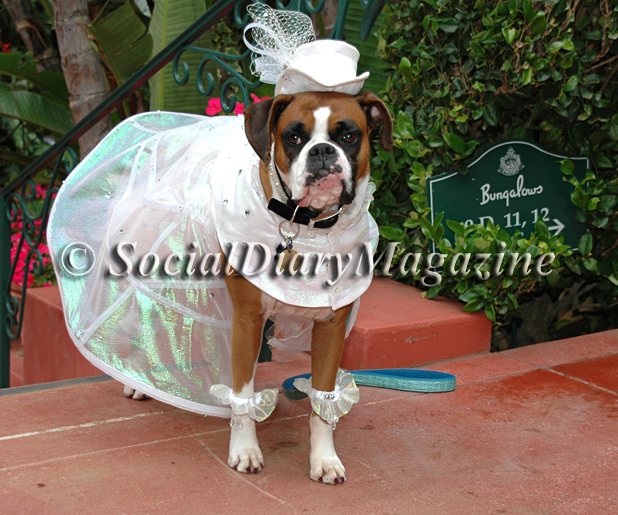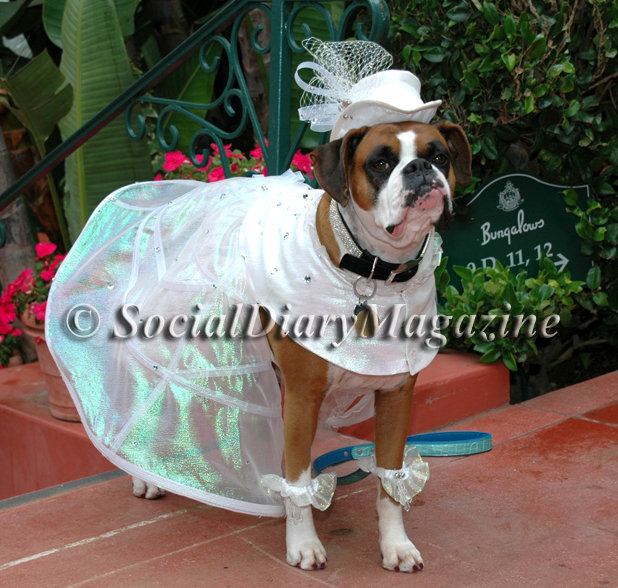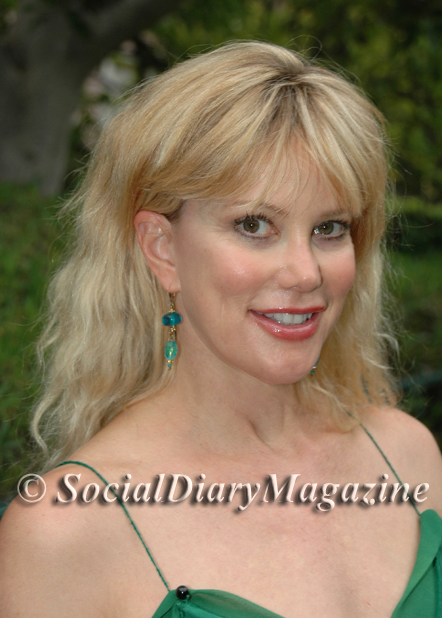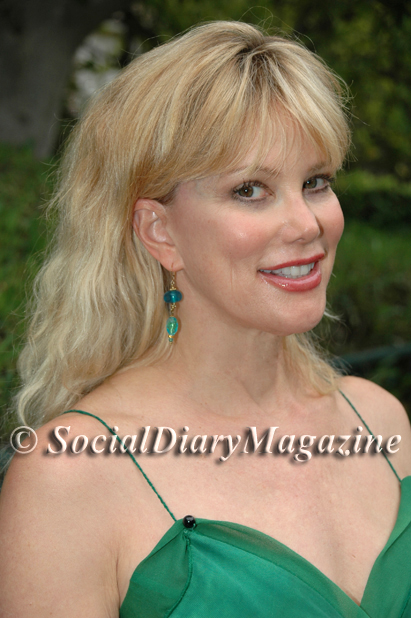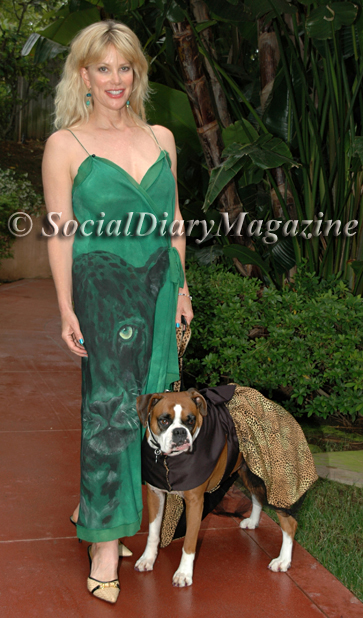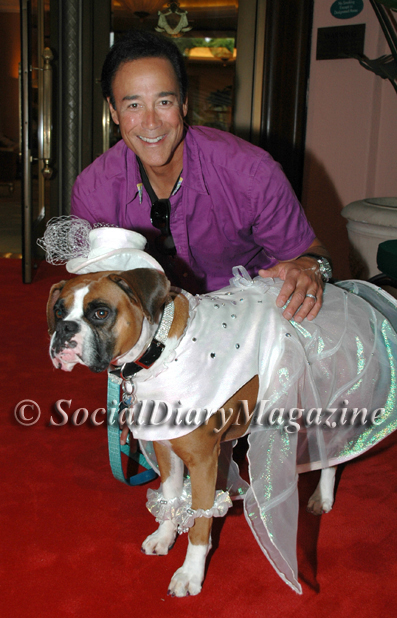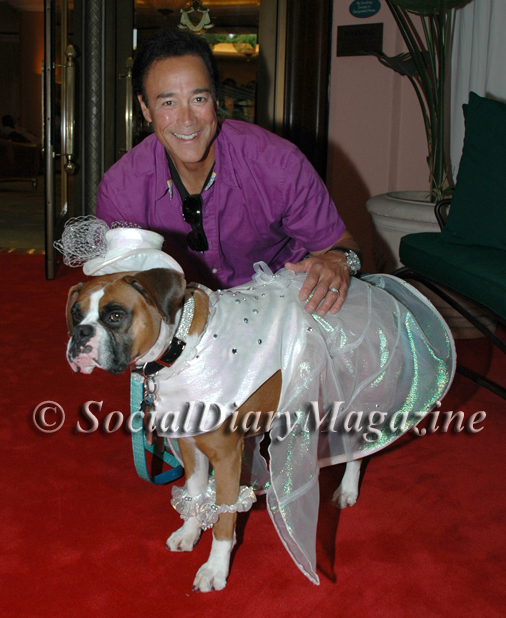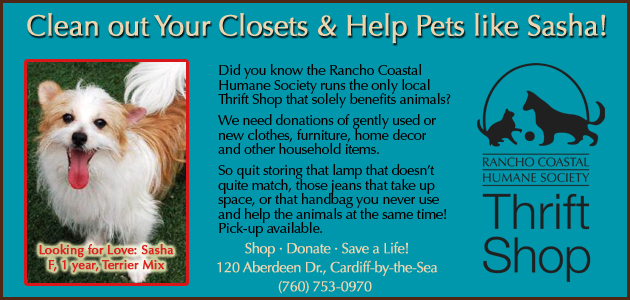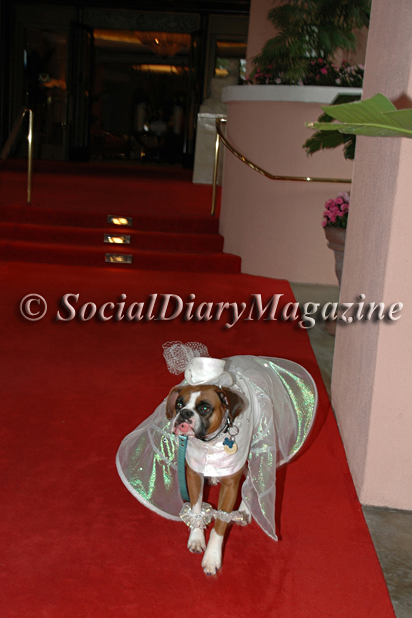 And then off to ....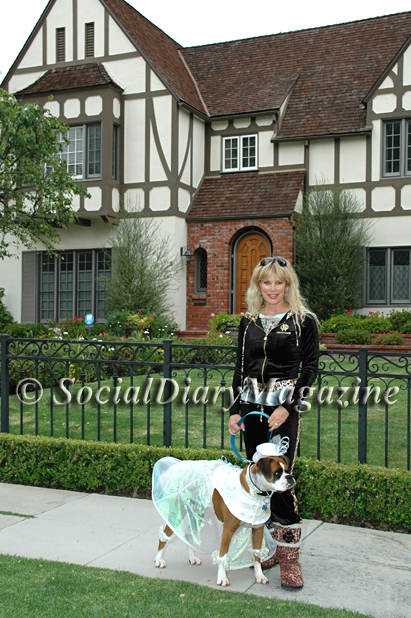 Margo Schwab and Kima in front of the former Mayor of Beverly Hills home..... Paul E. Schwab Sr. who was Mayor from 1929-1933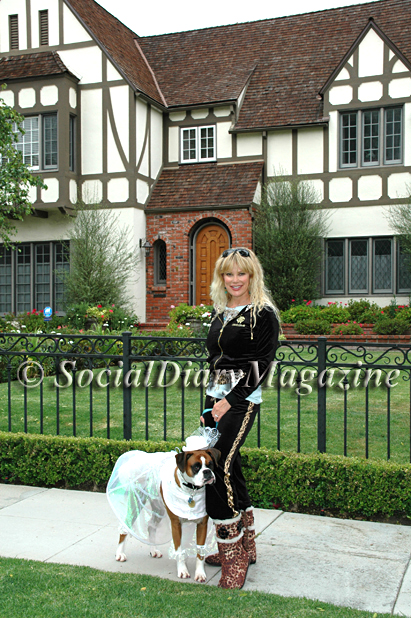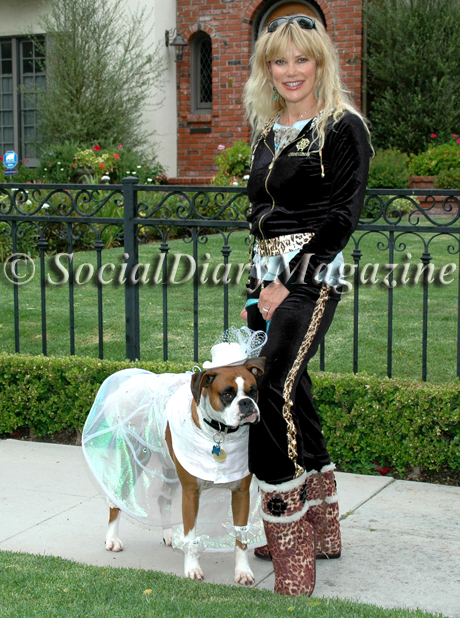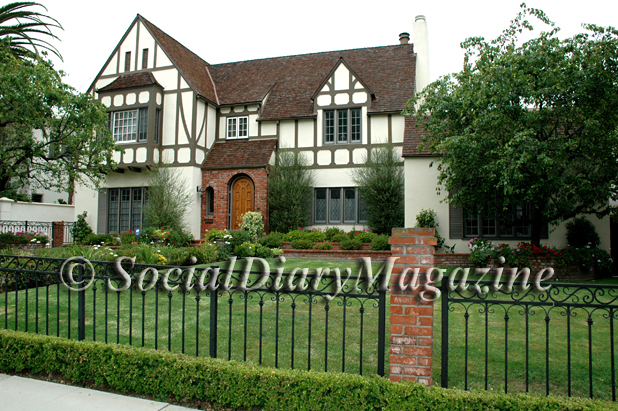 And then a quick zip to Rodeo Drive where Kima as Lady Dogga Gaga was a hit with paparazzi!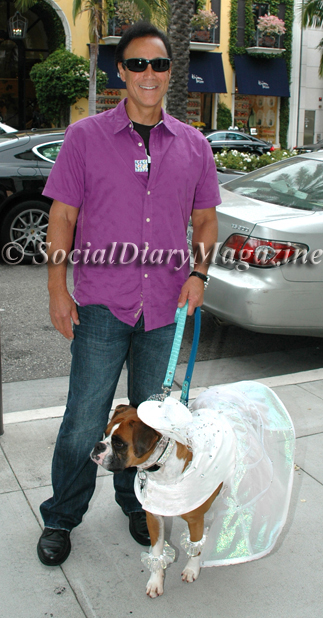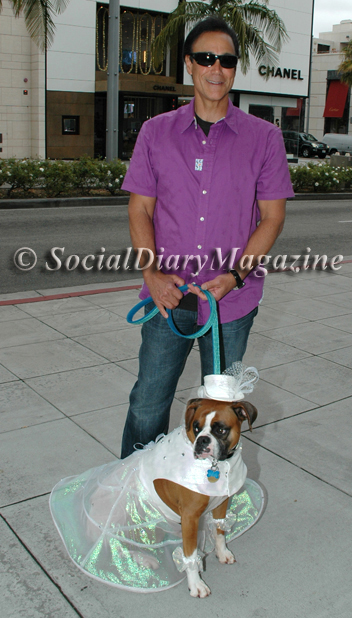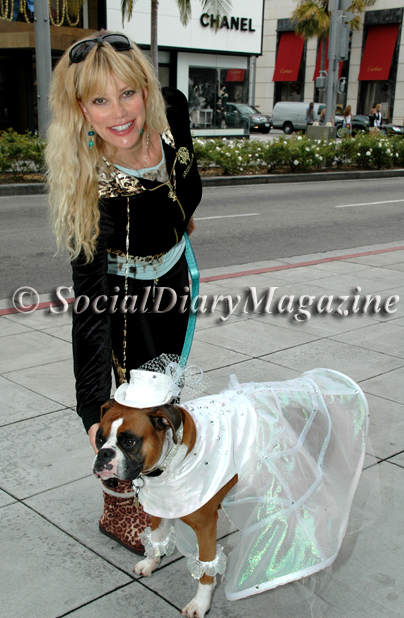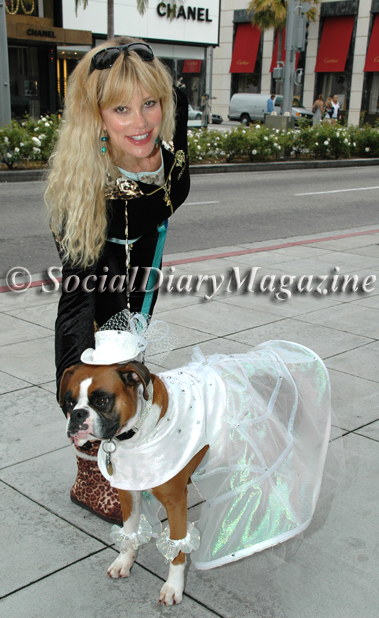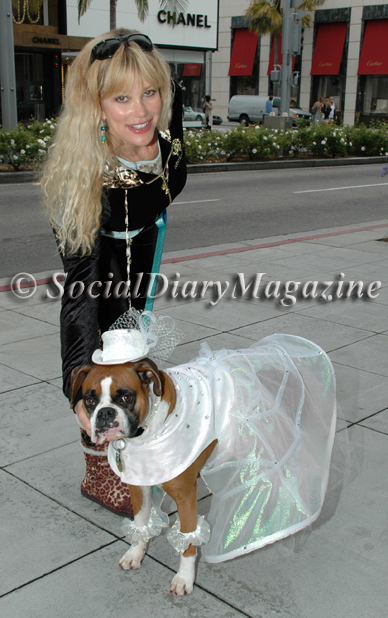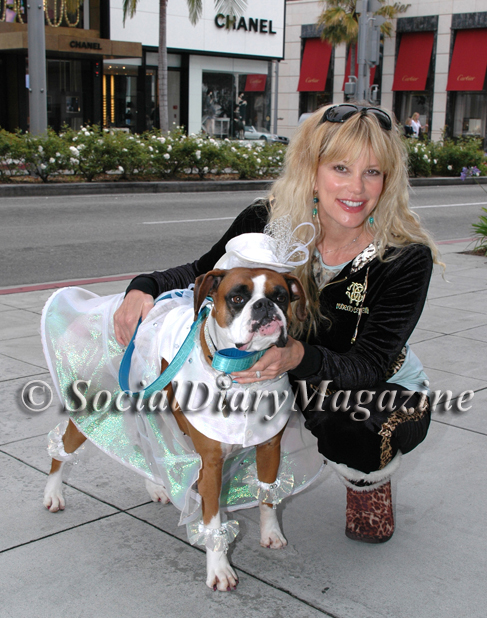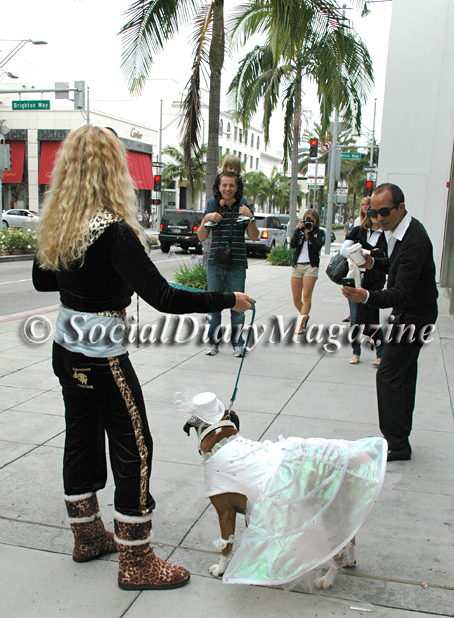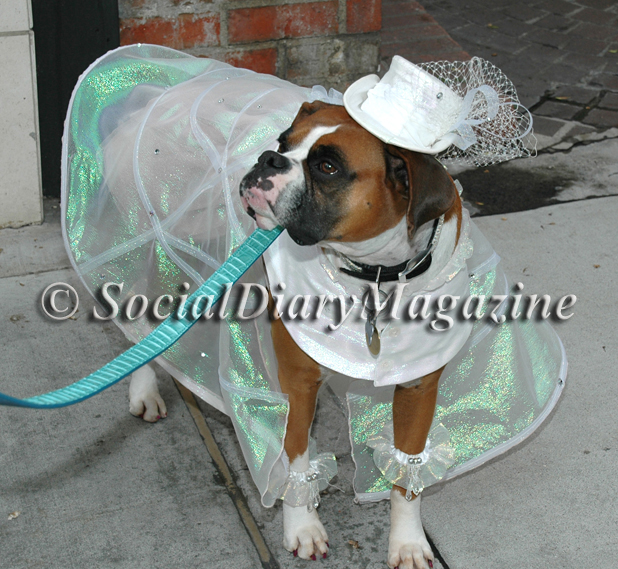 More Social Diary Event Coverage ....HOME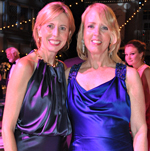 Stellar Globe Gala 2011 --- Page 1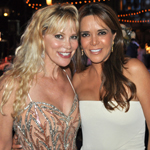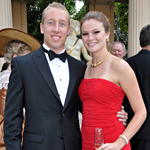 Stellar Globe Gala 2011 --- Page 2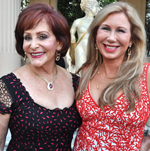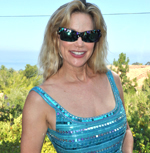 Fashionable Fun - Pelican Hill Resort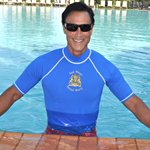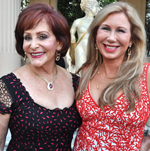 Globe Gala 2011 on La Jolla Patch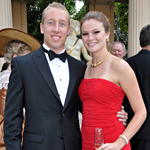 Naeem Khan Fashion Show for Globe Guilders - Part 1
Summer Soiree for Globe Gala Patrons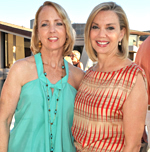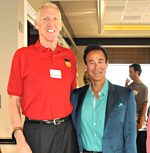 University Club w/JUMA/Bill Walton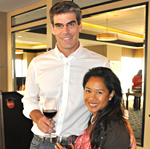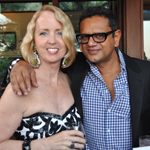 Naeem Khan / Globe Guilder's VIP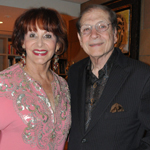 Click Here for More Recent Events .... Upcoming Events x
Social Diary Highlight - SOCIAL DIARY MAGAZINE'S Exclusive Coverage of The Brandes Halloween Ball with Surprise Performance by Christina Aguilera - The Brandes Halloween Ball ,,
reported and photographed by Margo Schwab
web technical support by Scott Johnston
Please join us for fun informative updates on Twitter and Facebook

The Town Gossip
Dita Von Teese, the one and only coming to MCASD this September.......get your tickets now!!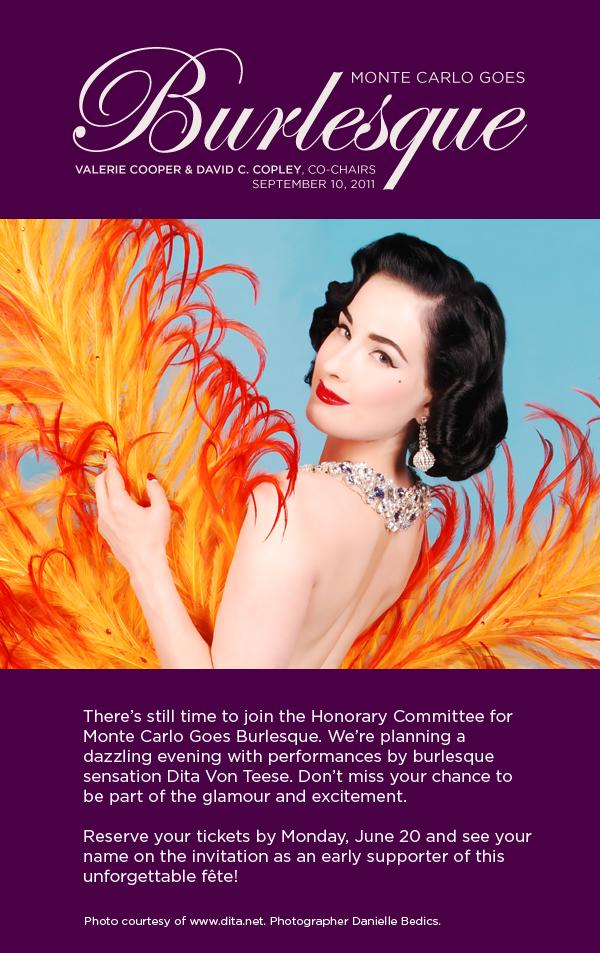 Email Commentary to be added
email TheSocialDiary.com
* Margo Schwab, MBA, more formally known as Margaret E. Schwab, has produced, written, interviewed and photographed for various media organizations since 1989. Schwab attended Holton Arms School, La Jolla Country Day School and La Jolla High School. Schwab has a B.A. from Scripps College, spent a business internship with S.A.I.C., Science Applications International Corporation, and earned a Masters of Business degree, M.B.A., from the University of San Diego by way of Claremont Graduate School . Schwab additionally took college courses from Harvard University, and Syracuse University. Schwab volunteers for numerous charity organizations. She also continues to support animal organizations and the prevention of people and animal abuse. Schwab is the editor and co-owner of The Social Diary.
Margo Schwab and Scott Johnston of The Social Diary Magazine are pleased to announce a partnerships with the San Diego Humane Society and SD METRO Magazine. They have also partnered with Country Friends and the San Diego American Heart Association and the Arthritis Foundation.
Margo Schwab and Scott Johnston are both members of the La Jolla Beach & Tennis Club (Margo Schwab since 1974) and both are now members of the University Club and its worldwide ClubCorp Compass Society. Margo Schwab and Scott Johnston are Police Press credentialed by the Chief of Police, William Lansdowne.
San Diego's The Social Diary would like to say a special thank you to our advertisers.
LuxeGlobal
Eclat Catering by Athanasia Ampelas - Home Delivery Availabe Too
Lizz Russell Couture Designed Gowns and Purses
Diana Cavagnaro's Designer Millinery
Jordan's Art Couture
Designer Millinery by Diana Cavagnaro
Juelerie by Pamela Pogue
The Museum of Contemporary Art San Diego
Giuseppe Restaurants and Fine Catering, Caroline's Cafe by Guiseppe
The University Club Atop Symphony Towers and ClubCorp
Leslie Newman Clark - La Jolla Acupuncture
Papalulu's Restaurant and Catering in La Jolla Shores
San Diego Opera
WineSellar & Brasserie - featuring the Gary Parker Wine Club
Cafe Milano on Pearl Street La Jolla
Extreme Pizza in La Jolla
Neptunic Sharksuits
The Animal Hospital of La Jolla
Eugene Ladopoulos of Mistra Estates Olive Oil
Warning ** photos, video and writing on this site are the
2011 copyright, all rights reserved, of The Social Diary LLC and its subsidiaries including San Diego Diario Sociales - Su Conexión Con la Sociedad, no reproduction of any part or parts is allowed without written permission by Social Diary Magazine