San Diego Social Diary LLC All rights reserved 2011 (This material may not be published, broadcast, rewritten or redistributed)
Eclat Culinary Experience
Excellence Delivered
Catering Available
619-708-1933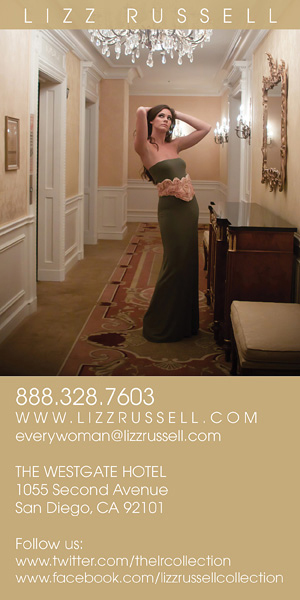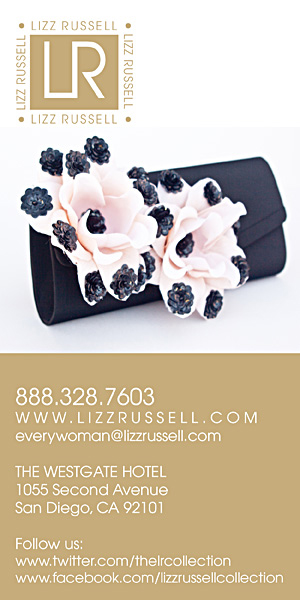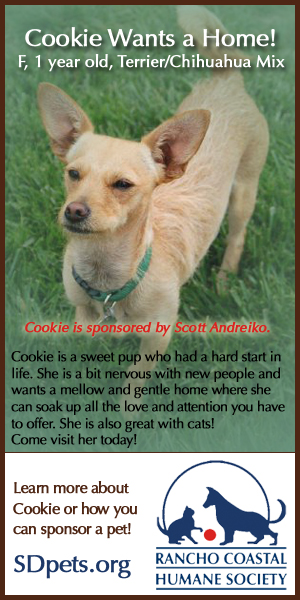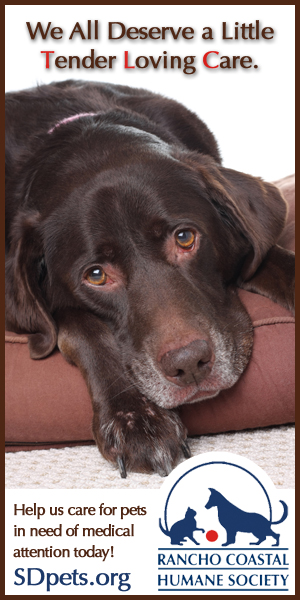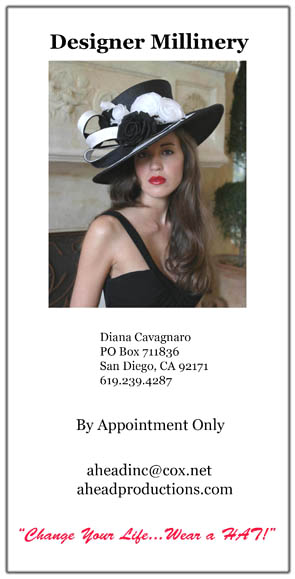 SPECIALS EVERY DAY - Open 7am-3pm!
Homemade, Delicious Food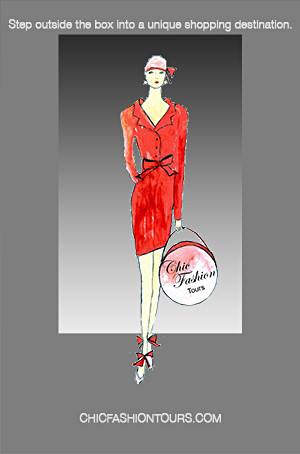 ________________________
Security Consultation
Services by Scott Johnston
SDPD Offcr. (Ret.)
619-384-7333
_______________________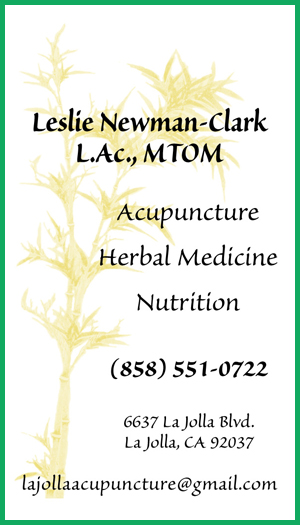 ..... Pain Relief!
WineSellar & Brasserie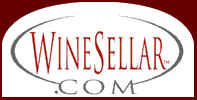 858-450-9557
Restaurant, Gary Parker's Wine Club,
Wine Store and
~ Wednesday & Saturday wine tasting's ~
XXXXCheck out Gary Parker's Pick... X...XXXXXXXa 2007 Clos de la Roche, Grand XXXXXXXXCru for $54 WineSellar Club XXXXPrice,this Pinot Noir is STELLAR!
_________________________
For Advertising, please
your inquiry.
Ask about you can support your favorite organization!
_________________________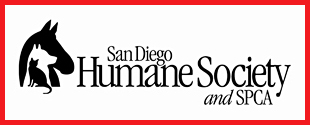 SpaSAN DIEGO HUMANE SOCIETY & SPCA
GAINES STREET CAMPUS
5500 GAINES STREET
SAN DIEGO, CA 92110
(619) 299-7012
www.sdhumane.org rky
with other dogs or cats.

Where the locals dine
for Homemade Pastas, Raviolis, and Sauces
Cafe Milano
711 Pearl St, La Jolla
858- 454-3806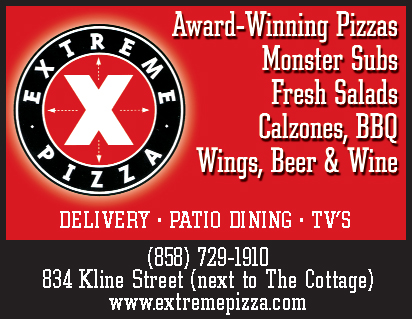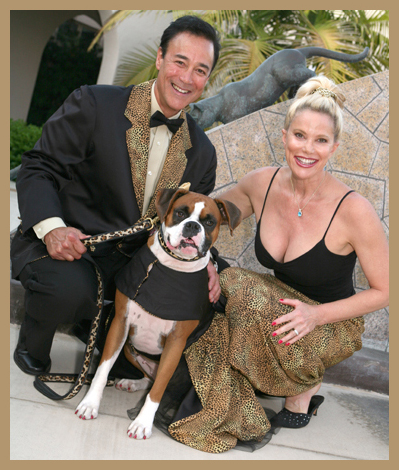 Scott Johnston, Margo Schwab
and Kima!
Dita Von Teese Headlines Spectacular Monte Carlo Goes Burlesque Gala
Page 3
Kudos go to Co-Chairs Valerie Cooper and David C. Copley
More Social Diary Event Coverage ....HOME
Fashion Highlights:
Valerie Cooper in a beaded Jenny Packham and very killer Louboutin's, May Zawaideh in a side corseted Malgorzata Couture, Scott Johnston in an official Dita shirt and Burlesque tassel enhanced leather vest, Abeer Hage in Chanel, Judith Harris in ropes of pretty rubelite, Sarah Dolgen in a Halston-esque Alice + Olivier dress, and Rocio Flynn in a de-boned dress by Alexander Wang.
More Great Support From: Laurie Mitchell and Brent Woods, Sharon and Sami Ladeki, Maryanne and Irwin Pfister, Faye Hunter Russell, Lisette and Michael Farrell, Brent Nestor of Van Cleef & Arpels, and Brenda Sorosky of Gucci.
Be advised strictly no downloading, publishing, broadcasting, printing, or copying of photos or content. Please email purchase requests of photos you are in.
Enjoy the Photos!
Burlesque Co-Chair Valerie Cooper in Jenny Packham and feathery concoction from London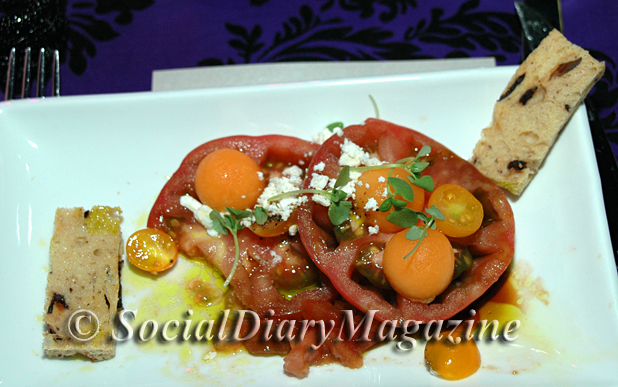 Giuseppe's Fine Catering 'Opening Act' of Cherokee Heirloom Tomatoes and Dulcinea Cantaloupe Spheres with Basil infused Olive, Aged Sherry, and Fig Anise, Levain, Whole Grain by Bread & Cie
_________________________________________________________________________________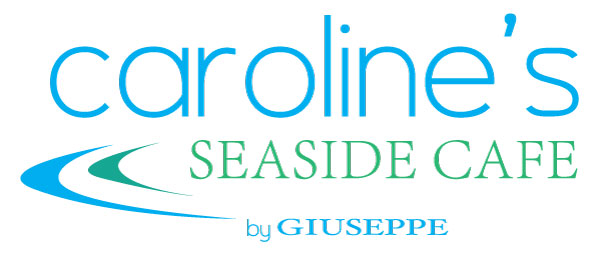 _________________________________________________________________________________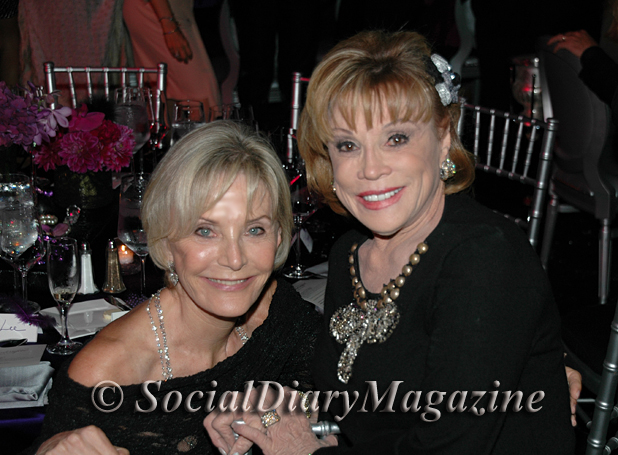 Lee Clark with Rusti Bartell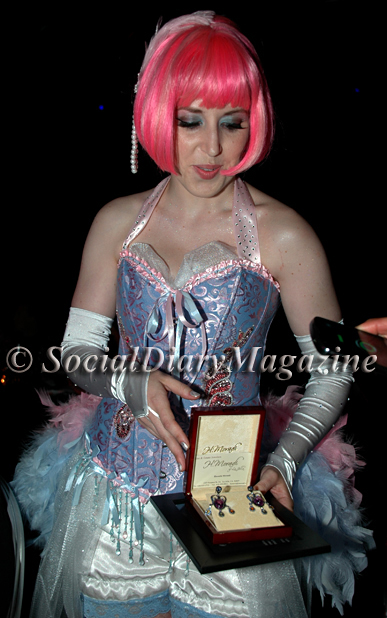 A KeyHole Gal with a beautiful pair of earrings donated by H. Moradi Fine Jewelers.... a fabulous and generous opportunity drawing prize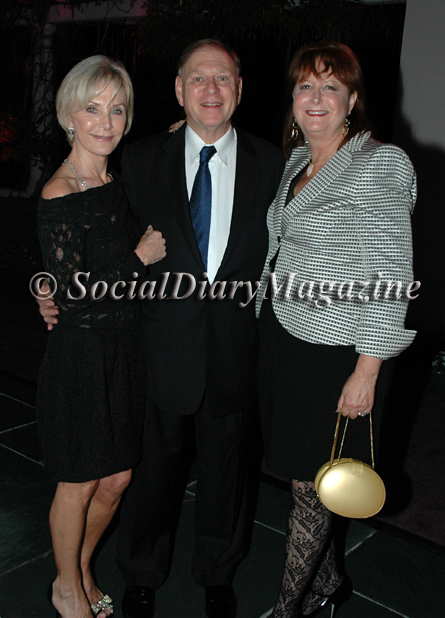 Lee Clark with Michael and Melissa Bartell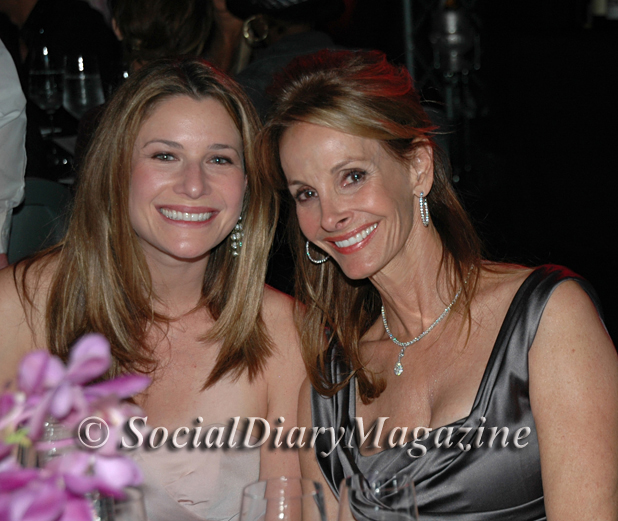 Nancy Browar on the right.... Monte Carlo Gala Chair 2009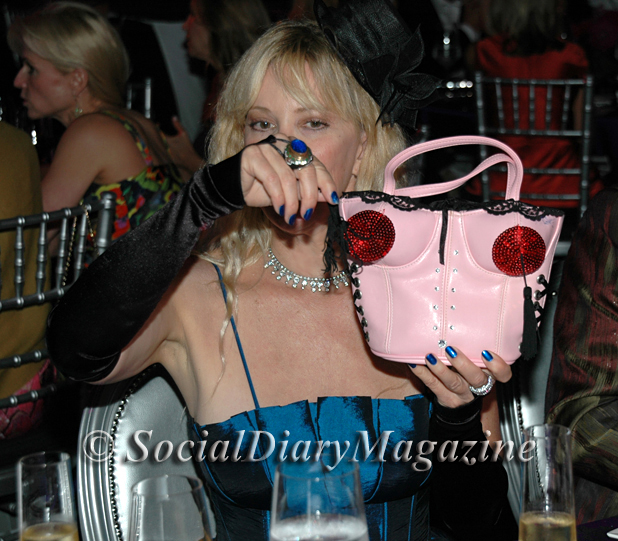 That Burlesque Purse....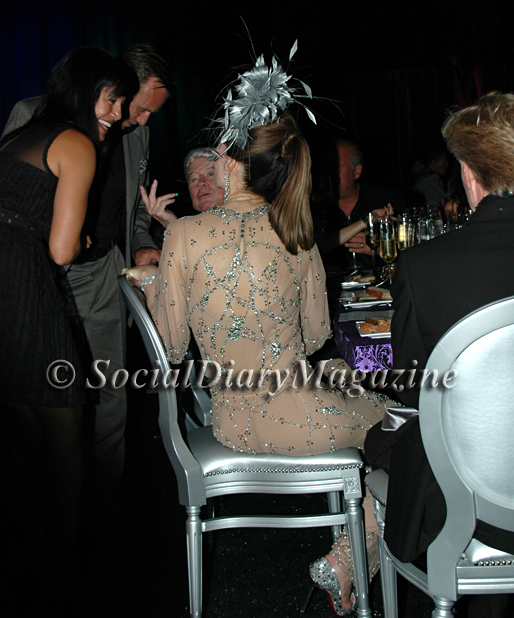 Valerie Cooper chatting with guests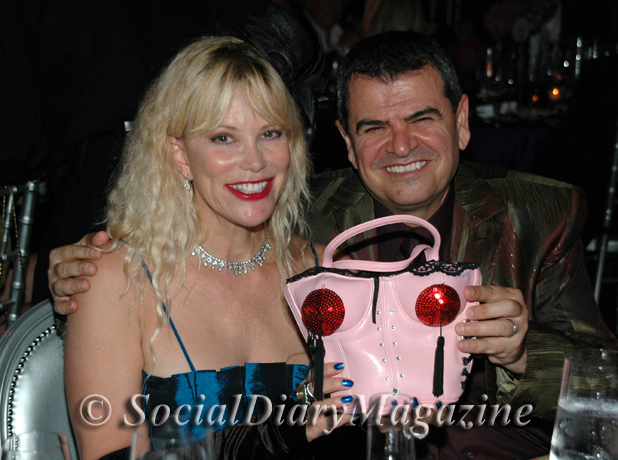 Margo Schwab's 'The Burlesque Purse' .... with the very fun George Hage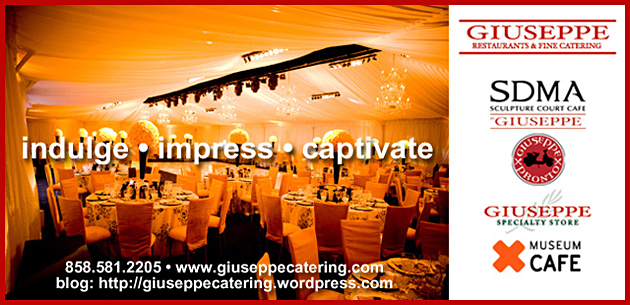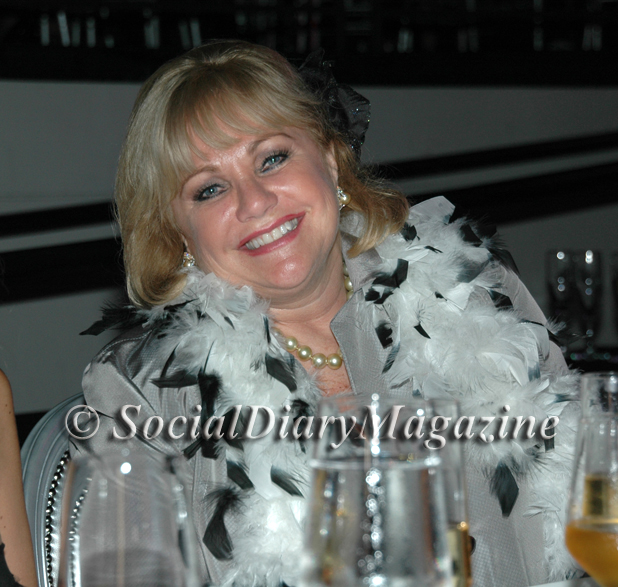 Jeanne Larson of The Collector Fine Jewelry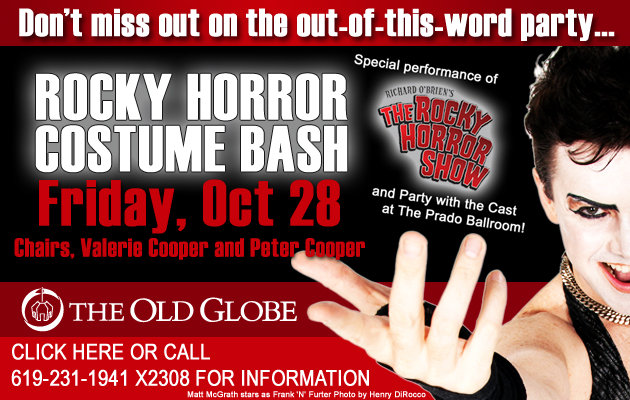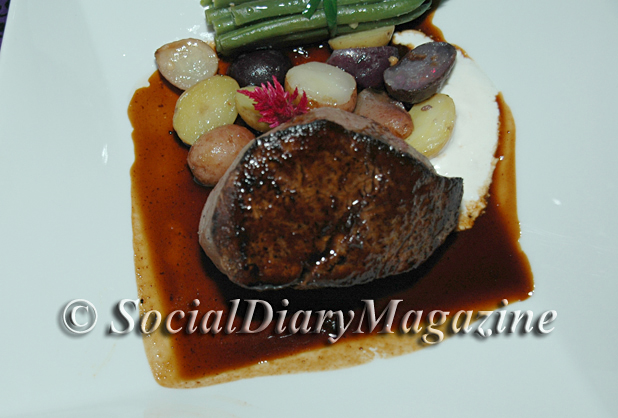 An amazing Filet Mignon by Giuseppe's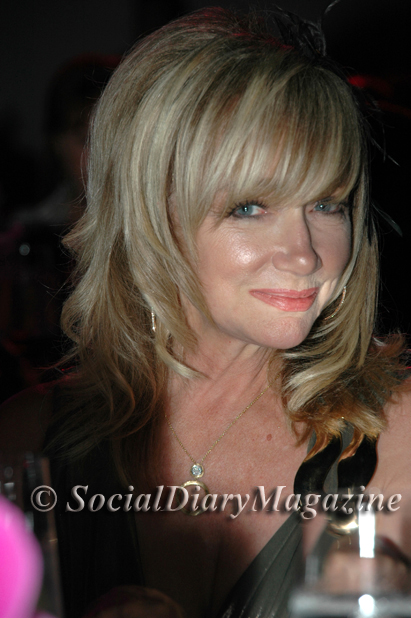 Lynda Kerr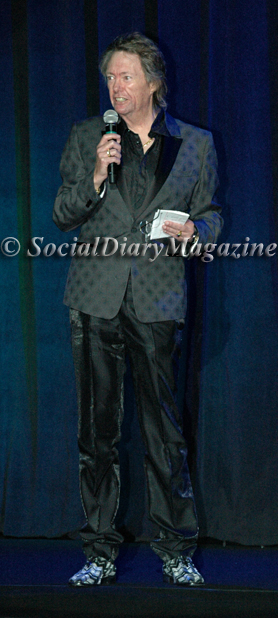 David Copley graciously thanking his co-chair Valerie Cooper and introducing the star headliner of the evening.... Dita Von Teese!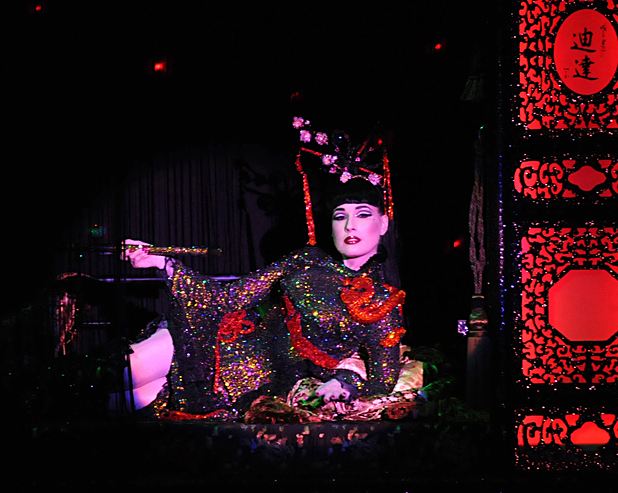 Dita Von Teese performing her famous Opium Den to a very captivated audience
Photo Credit: Doug Gates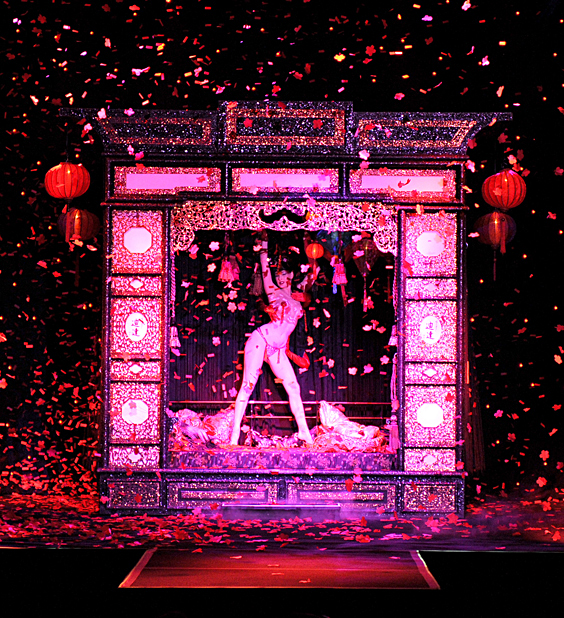 Dita Von Teese trapped in the Opium Den
photo credit: Doug Gates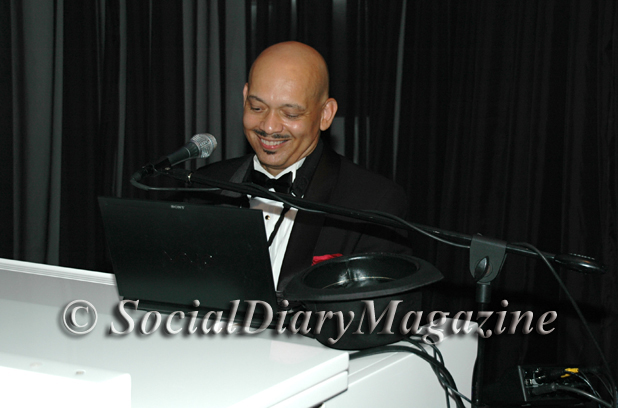 Above and Below, Rick Ross... the maestro of piano and song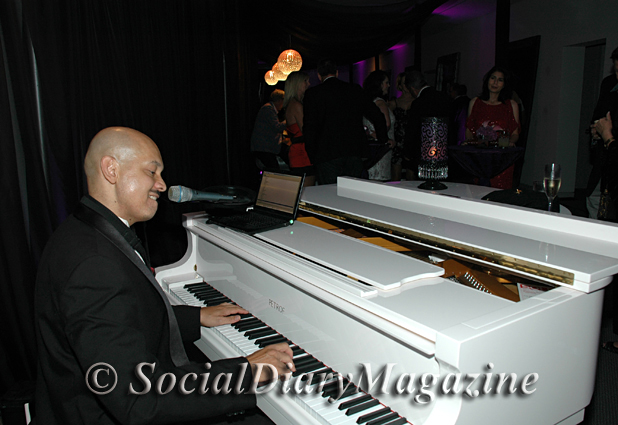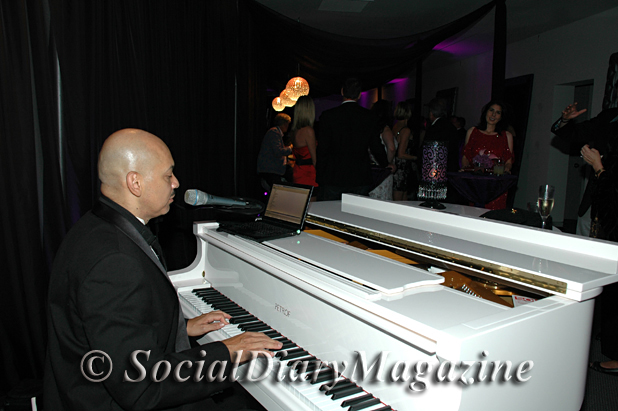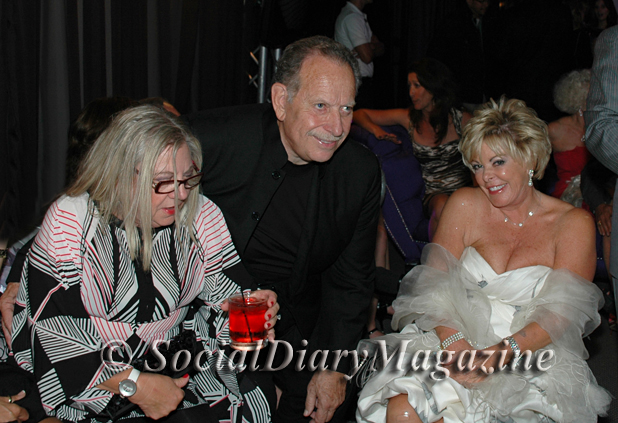 Lou and Judy Ferrero on the right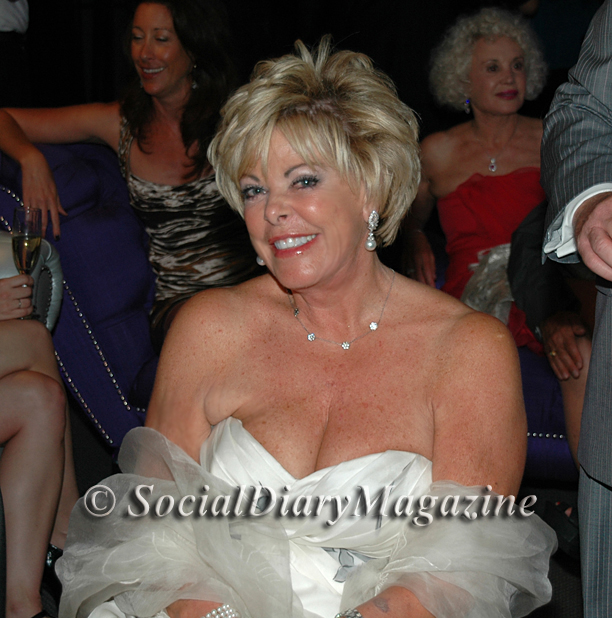 Judy Ferrero 'spicing' it up at Rick Ross's piano bar....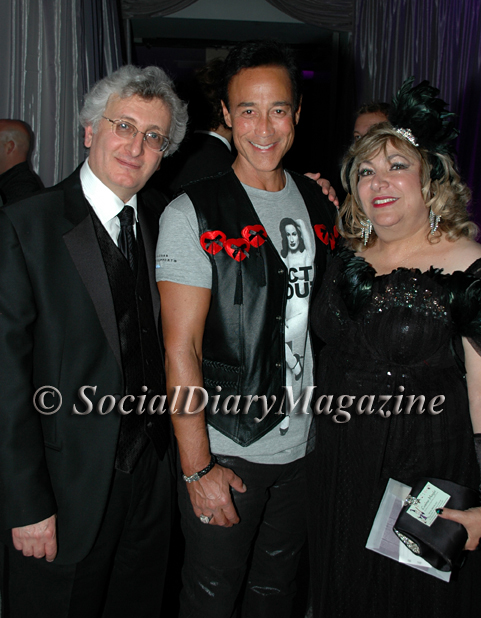 Scott Johnston in the center with Dr. Emad Zawaideh and May Zawaideh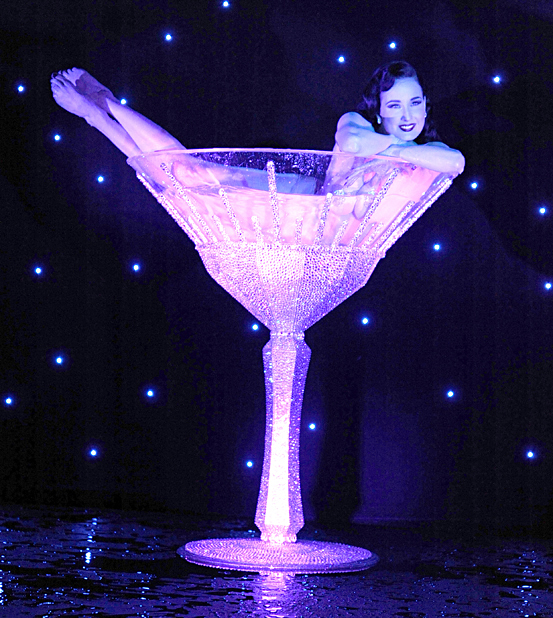 Seductive Dita Von Teese at the end of her second performane - The Martini Dance..... Cheers!
photo credit: Doug Gates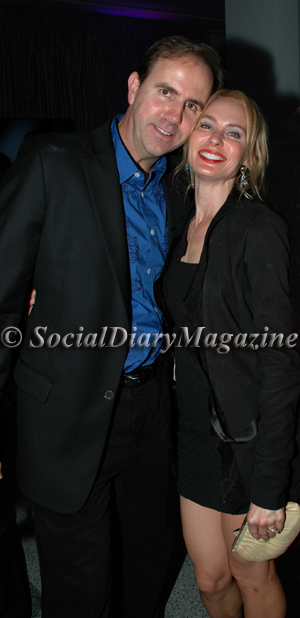 Greg and Lauren Gabarcz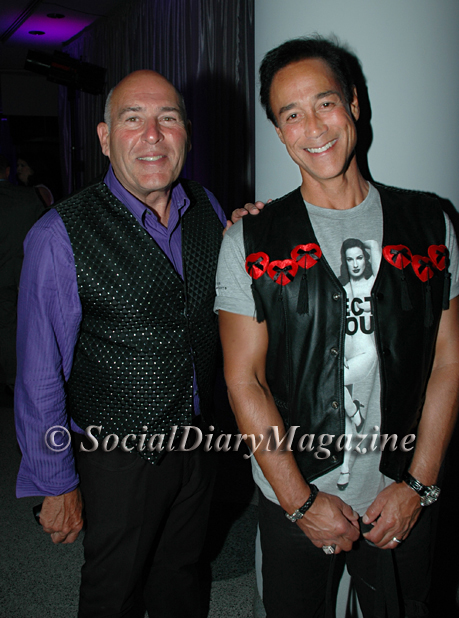 Roy Porello with Scott Johnston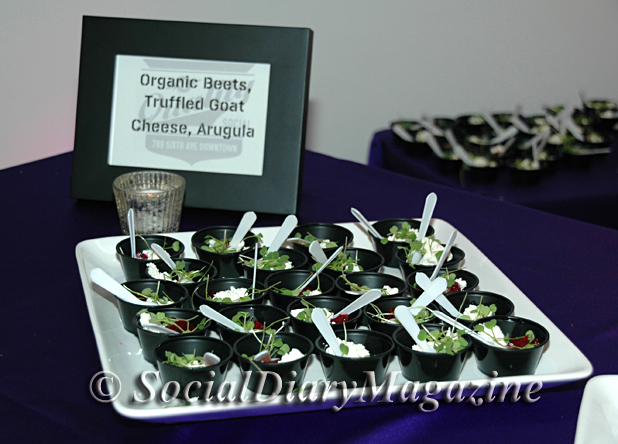 Quality Social display for the After Party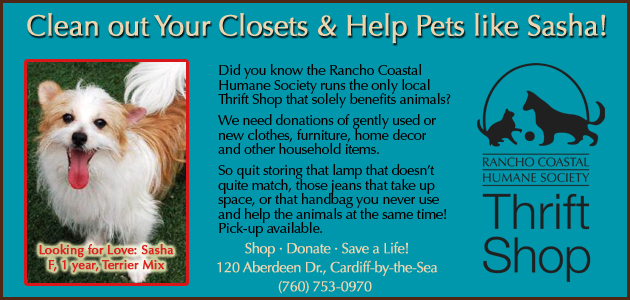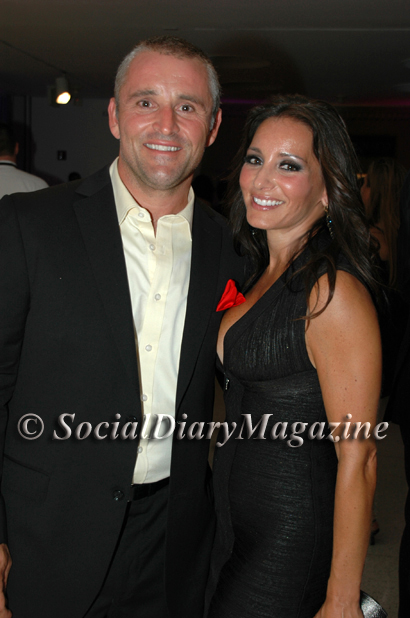 Giuseppe and Salem Ciuffa of Giuseppe's Fine Catering .... Bravo for a superlative catering job! ...
and Happy Anniversary!!
And the party rocked on in the Boom Boom Room!!!....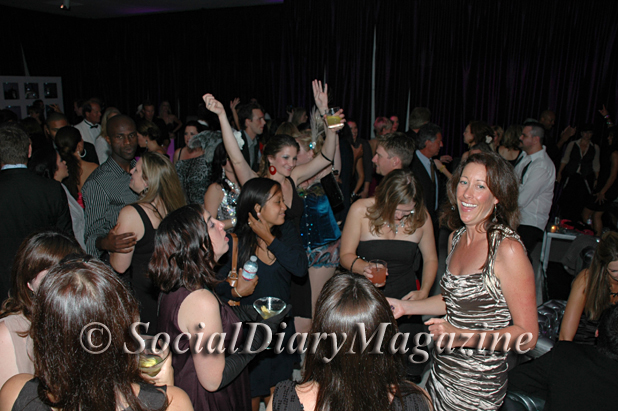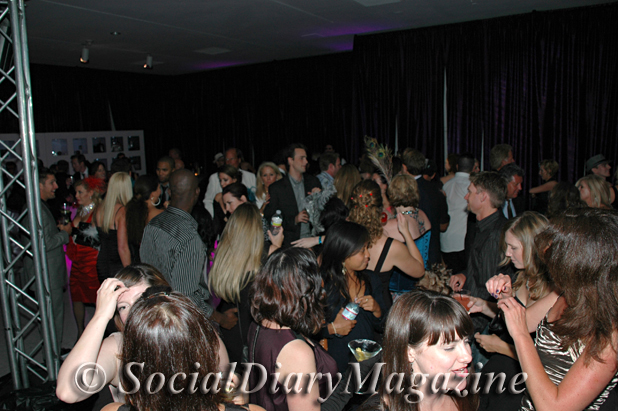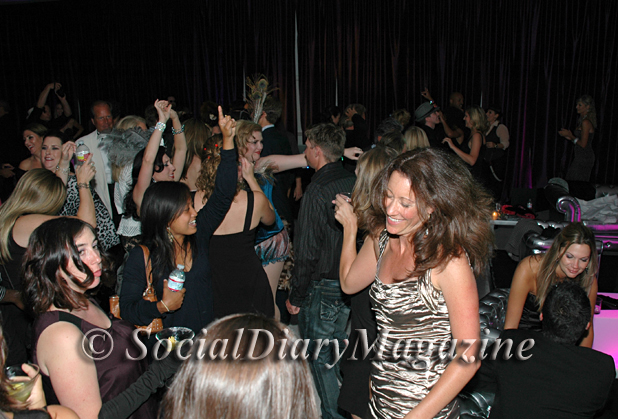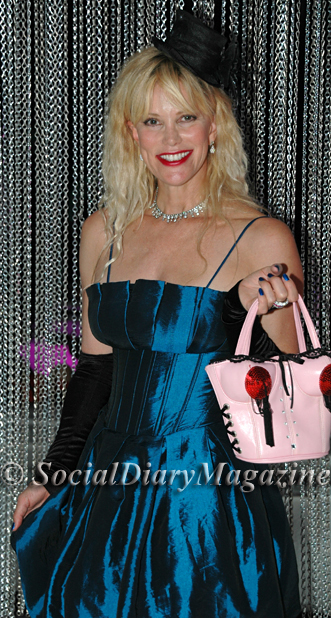 Reporting live....
Valerie Cooper very happy that all of the guests are having a blast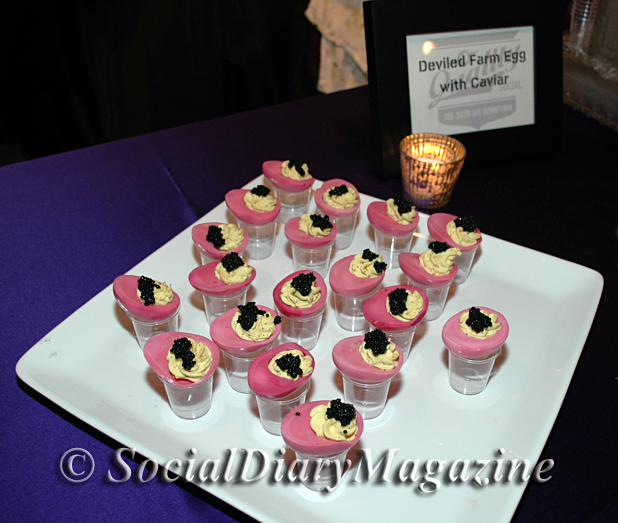 Organic eggs with caviar.....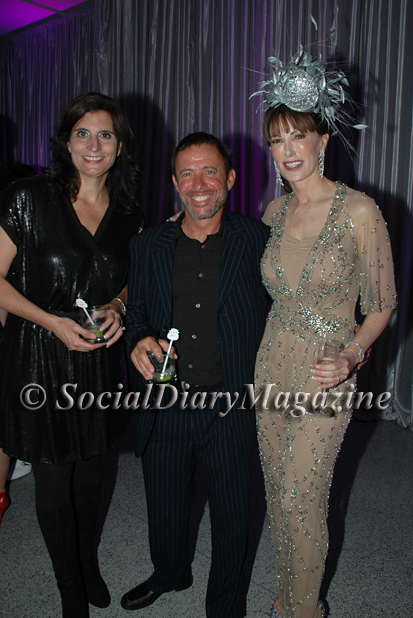 Kathryn Kanjo, MCASD Chief Curator and Head of Curatorial, and her husband David Jurist with Valerie Cooper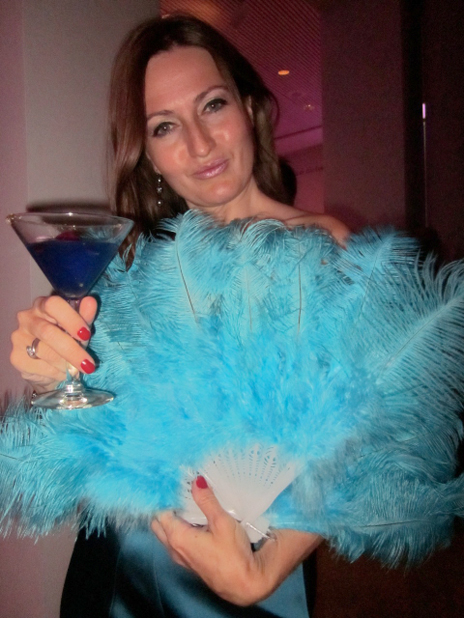 With 'Fanfare' designer Malgorzata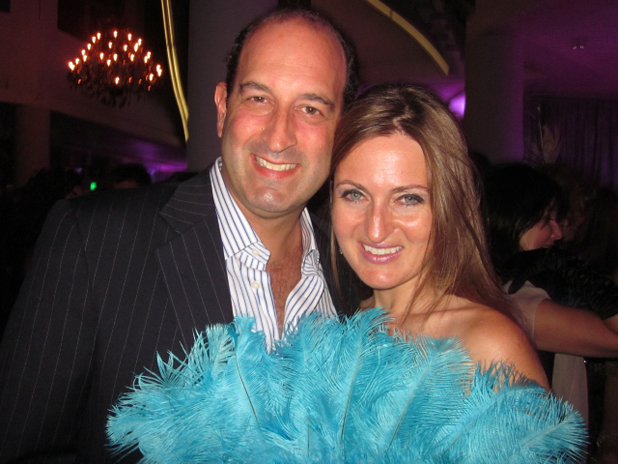 Ted and Malgorzata Slocumb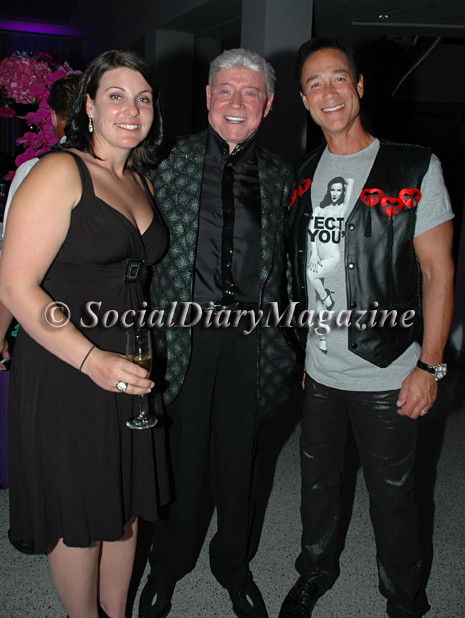 Guest with Harry Cooper and Scott 'Burlesque' Johnston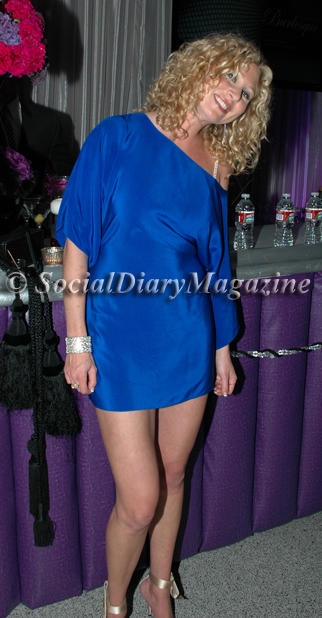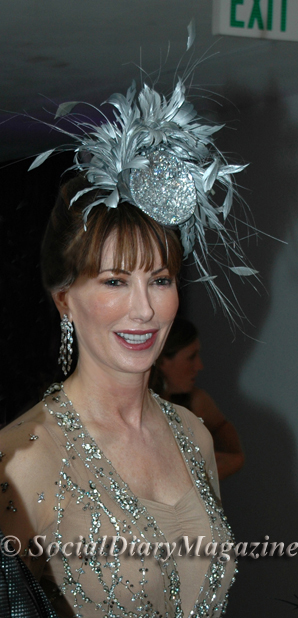 Sarah Nicole Dolgen of Body Sculpt by Sarah in an Alice + Olivia dress ** Valerie Cooper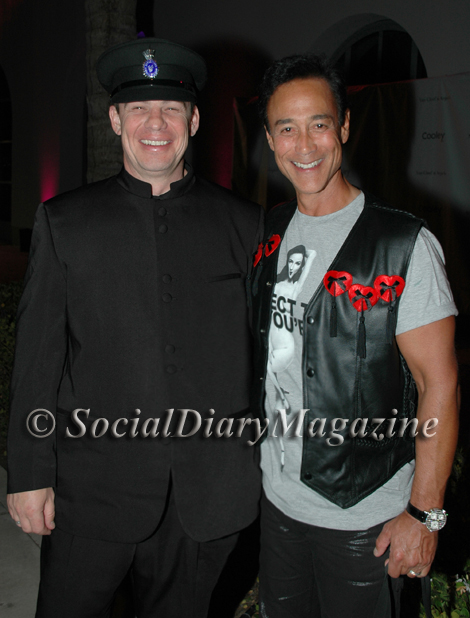 Scott and 'D' Man, Darren
A special thank you to our handsome driver, Peter Charlton, who got us home safely.
More Coverage ....HOME
reported and photographed by Margo Schwab
web technical support by Scott Johnston
Please join us for fun informative updates on Twitter and Facebook

The Town Gossip
October 28th, 2011
details to come.....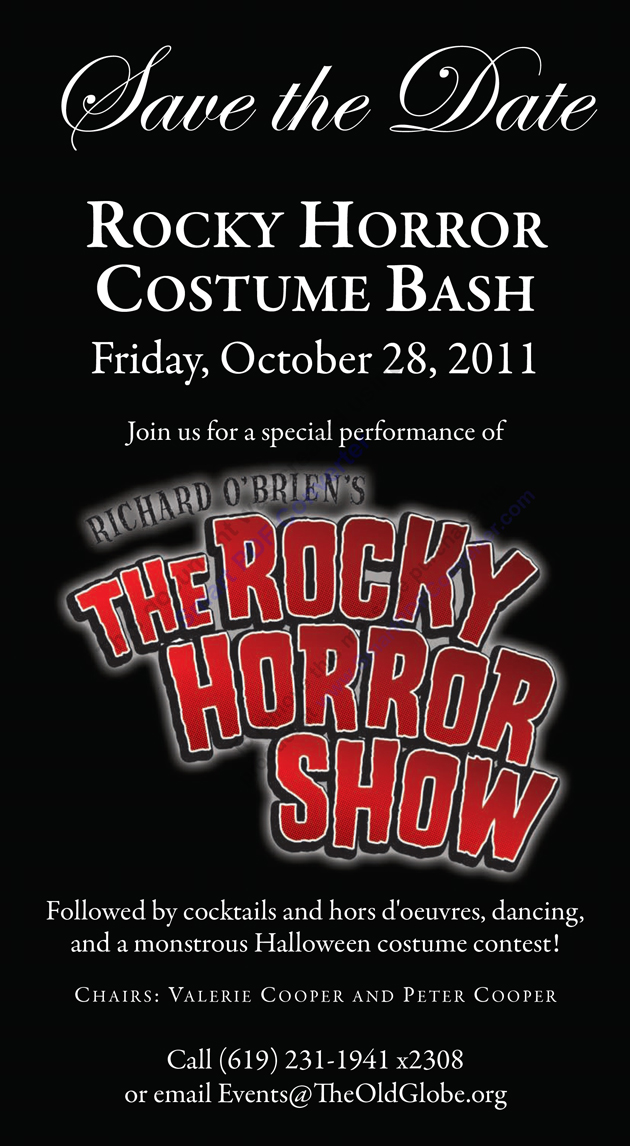 Email Commentary to be added
email TheSocialDiary.com
* Margo Schwab, MBA, more formally known as Margaret E. Schwab, has produced, written, interviewed and photographed for various media organizations since 1989. Schwab attended Holton Arms School, La Jolla Country Day School and La Jolla High School. Schwab has a B.A. from Scripps College, spent a business internship with S.A.I.C., Science Applications International Corporation, and earned a Masters of Business degree, M.B.A., from the University of San Diego by way of Claremont Graduate School . Schwab additionally took college courses from Harvard University, and Syracuse University. Schwab volunteers for numerous charity organizations. She also continues to support animal organizations and the prevention of people and animal abuse. Schwab is the editor and co-owner of The Social Diary.
Margo Schwab and Scott Johnston of The Social Diary Magazine are pleased to announce a partnerships with the San Diego Humane Society and SD METRO Magazine. They have also partnered with Country Friends and the San Diego American Heart Association and the Arthritis Foundation.
Margo Schwab and Scott Johnston are both members of the La Jolla Beach & Tennis Club (Margo Schwab since 1974) and both are now members of the University Club and its worldwide ClubCorp Compass Society. Margo Schwab and Scott Johnston are Police Press credentialed by the Chief of Police, William Lansdowne.
San Diego's The Social Diary would like to say a special thank you to our advertisers.
Eclat Catering by Athanasia Ampelas - Home Delivery Availabe Too
Lizz Russell Couture Designed Gowns and Purses
Old Globe Theatre
Diana Cavagnaro's Designer Millinery
Animal Fashion by Jordan
Juelerie by Pamela Pogue
The Museum of Contemporary Art San Diego
Giuseppe Restaurants and Fine Catering
The University Club Atop Symphony Towers and ClubCorp
Leslie Newman Clark - La Jolla Acupuncture
WineSellar & Brasserie - featuring the Gary Parker Wine Club
Cafe Milano on Pearl Street La Jolla
Extreme Pizza in La Jolla
Neptunic Sharksuits
The Animal Hospital of La Jolla
Eugene Ladopoulos of Mistra Estates Olive Oil
Warning ** photos, video and writing on this site are the
2011 copyright, all rights reserved, of The Social Diary LLC and its subsidiaries including San Diego Diario Sociales - Su Conexión Con la Sociedad, no reproduction of any part or parts is allowed without written permission by Social Diary Magazine