San Diego Social Diary LLC All rights reserved 2011 (Thismaterial may not be published, broadcast, rewritten or redistributed)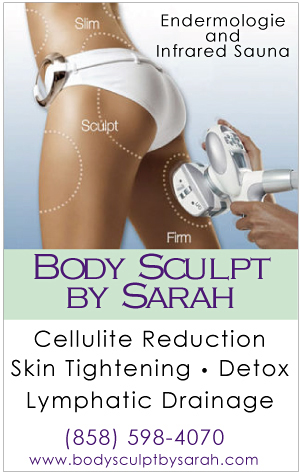 Eclat Culinary Experience
Excellence Delivered
Catering Available
619-708-1933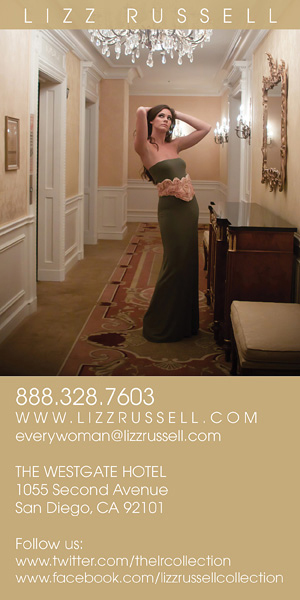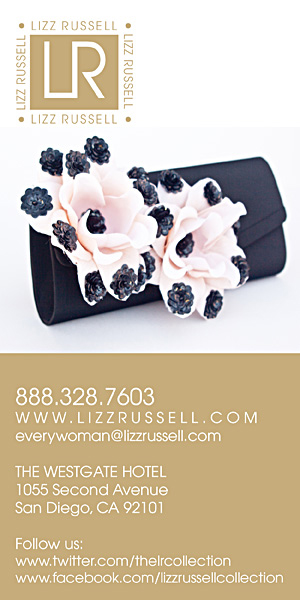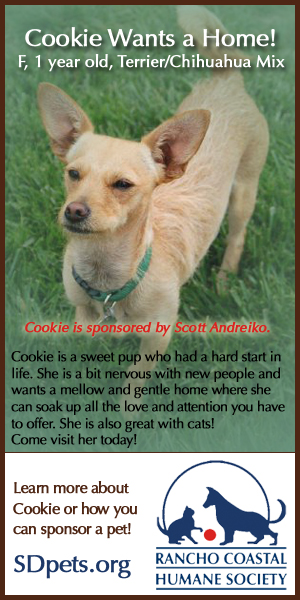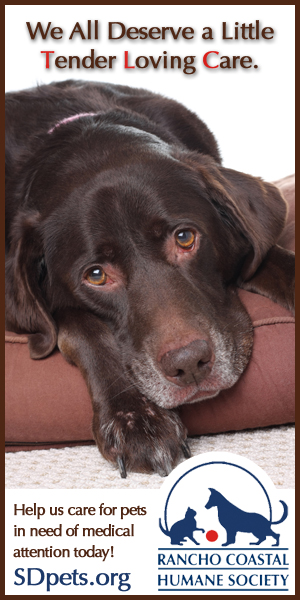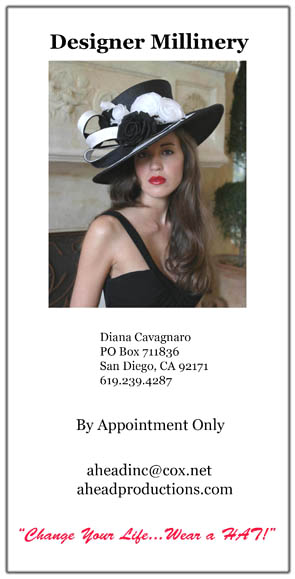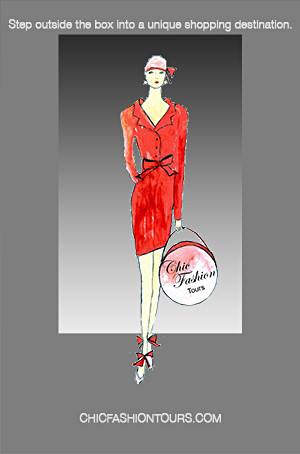 ________________________
Security Consultation
Services by Scott Johnston
SDPD Offcr. (Ret.)
619-384-7333
_______________________
SPECIALS EVERY DAY - Open 7am-3pm!
Homemade, Delicious Food
& Papalulu's will be open soon for dinner!!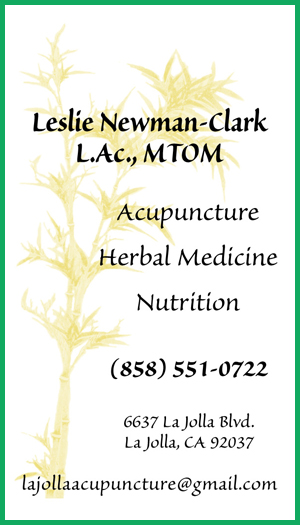 ..... Pain Relief!
WineSellar & Brasserie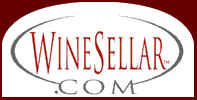 858-450-9557
Restaurant, Gary Parker's Wine Club,
Wine Store and
~ Wednesday & Saturday wine tasting's ~
XXXXCheck out Gary Parker's Pick... X...XXXXXXXa 2007 Clos de la Roche, Grand XXXXXXXXCru for $54 WineSellar Club XXXXPrice,this Pinot Noir is STELLAR!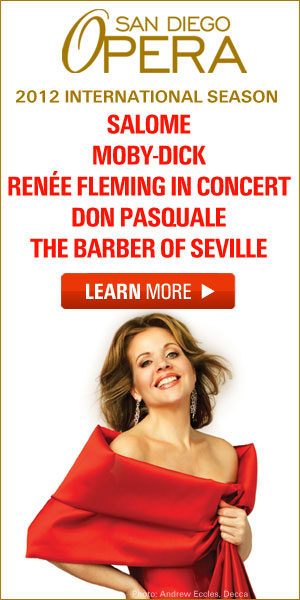 _________________________
For Advertising, please
your inquiry.
Ask about you can support your favorite organization!
_________________________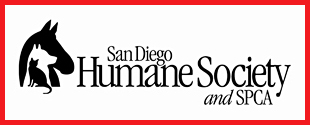 SpaSAN DIEGO HUMANE SOCIETY & SPCA
GAINES STREET CAMPUS
5500 GAINES STREET
SAN DIEGO, CA 92110
(619) 299-7012
www.sdhumane.org rky
with other dogs or cats.

Where the locals dine
for Homemade Pastas, Raviolis, and Sauces
Cafe Milano
711 Pearl St, La Jolla
858- 454-3806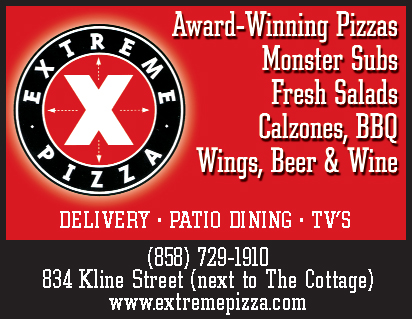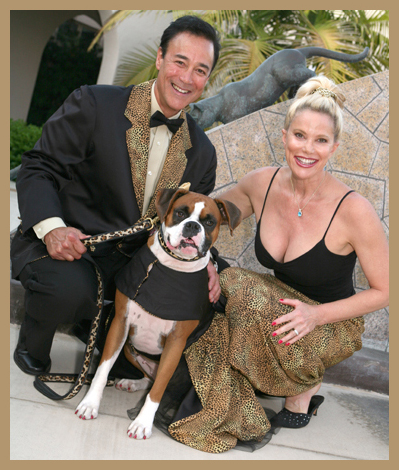 Scott Johnston, Margo Schwab and Kima!
Pelican Hill Resort 2011
Fashionable Fun at Top So. Cal Resort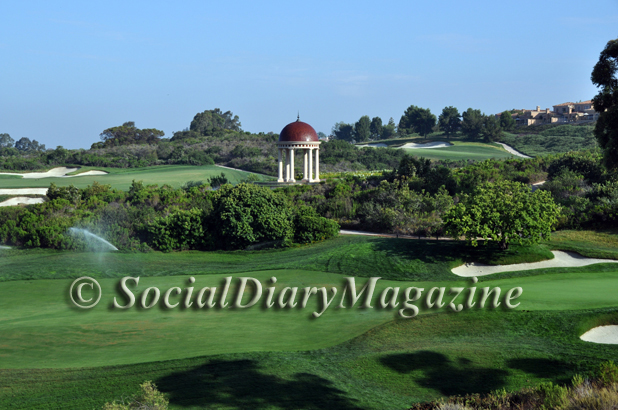 Page 1
This is a non-comped review.
(Please note our reviews are not comped unless stated. Social Diary Magazine believes the best way to provide unbiased reviews is to be not comped nor use promotional press release material including photos.)
Page 1 - Fun Fashion at Pelican Resort, featuring Social Diary Magazine's Margo Schwab, Scott Johnston and Kima the Service Dog
Soon .....Page 2 - About Pelican Hill Resort
More Social Diary Event Coverage ....HOME
The Pelican Hill Resort in nearby Newport Beach, California made a beautiful backdrop for some fun fashionable shots with The Social Diary....
Be advised strictly no downloading, publishing, broadcasting, printing, or copying of photos or content. Please email purchase requests of photos you are in.
Enjoy the Photos!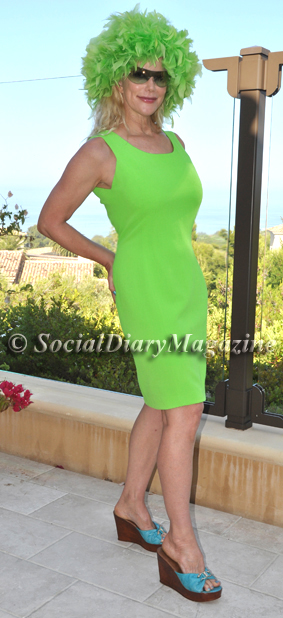 Above and below, A very green and vintage Versace sheath paired with a vintage feather hat and green Chanel glasses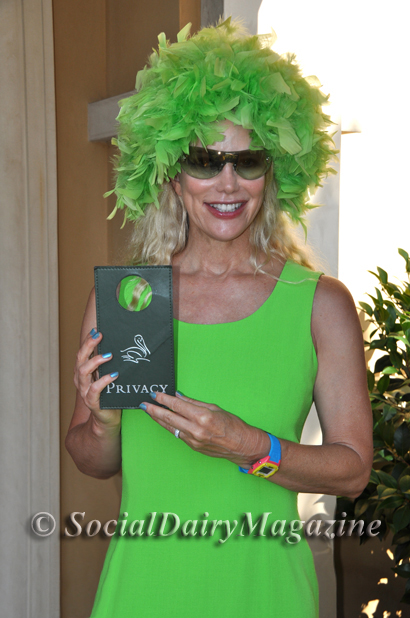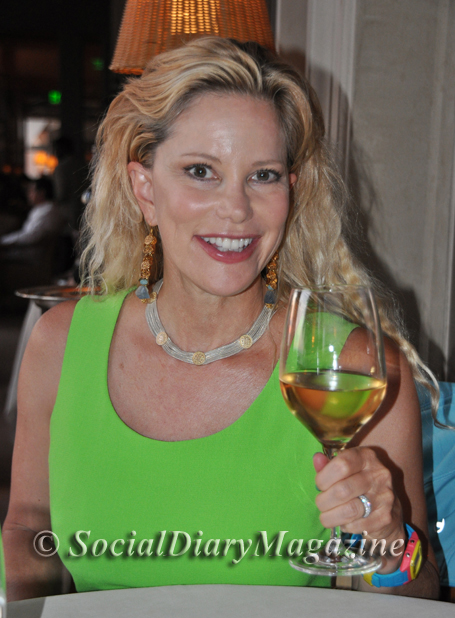 and with Juelerie's Pamela Pogue 'Greek' inspired jewelry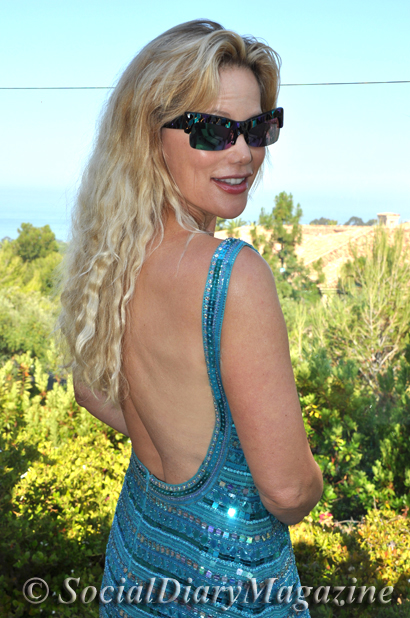 A sequined dress by Jenny Packham paired with colorful vintage Claude Montana sunglasses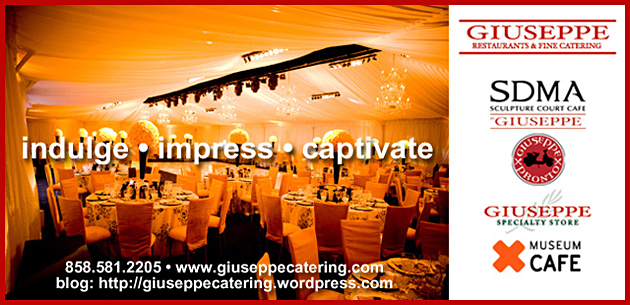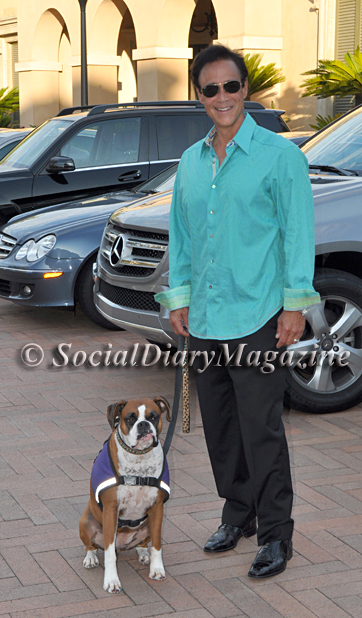 Above and Below, Robert Graham shirt, Ferragamo alligator shoes, trousers by Zanello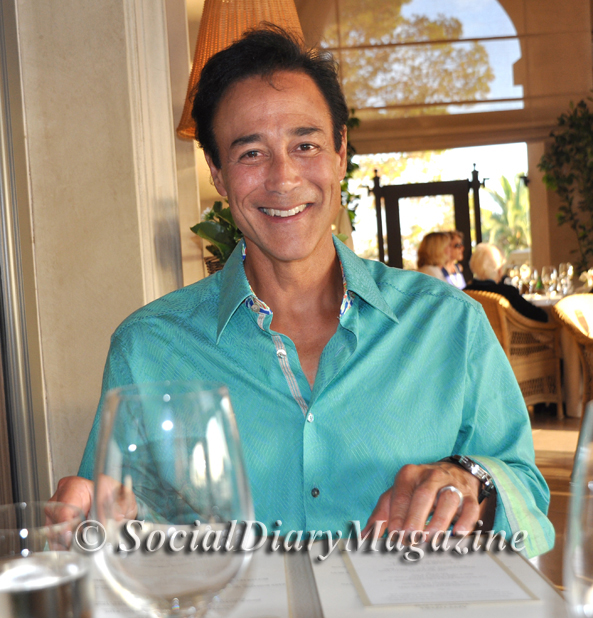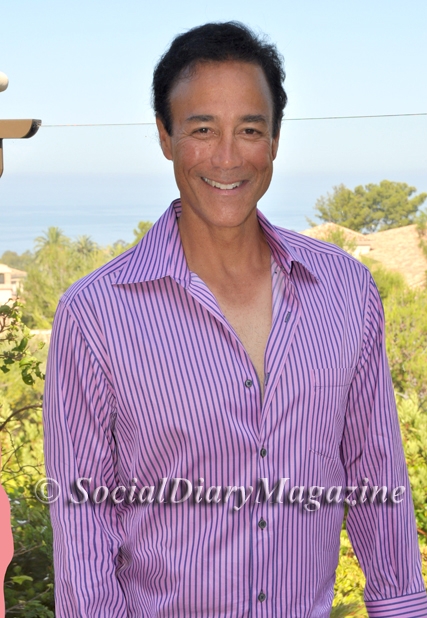 Zegna shirt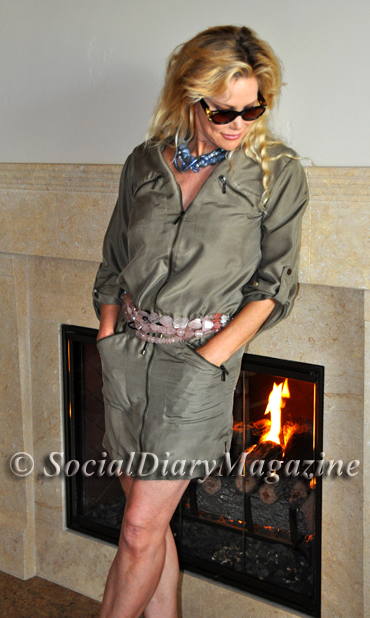 Above and below, khaki silk Nicole Miller dress paired with a pink quartz convertible necklace belt. Design idea by Margo Schwab, actual design by Pamela Pogue of Juelerie as is the blue coral necklace. Vintage sunglasses by Versace.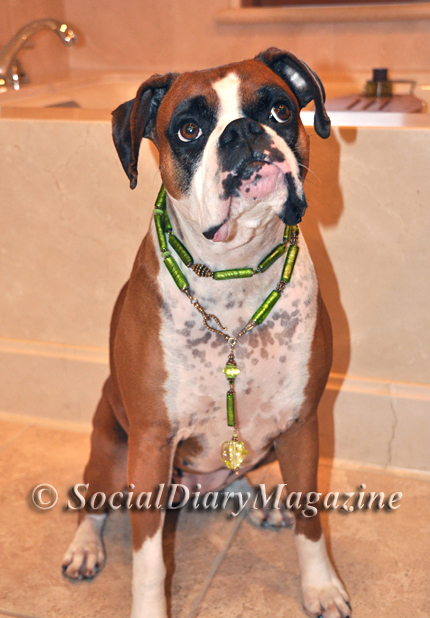 Kima in a Pamela Pogue designed necklace with versatile lengths, made of Murano glass from Venice, Italy
Above and Below, a Robert Graham with a unique Neptunic tie made of steel mesh by Shark suit inventor Jeremiah Sullivan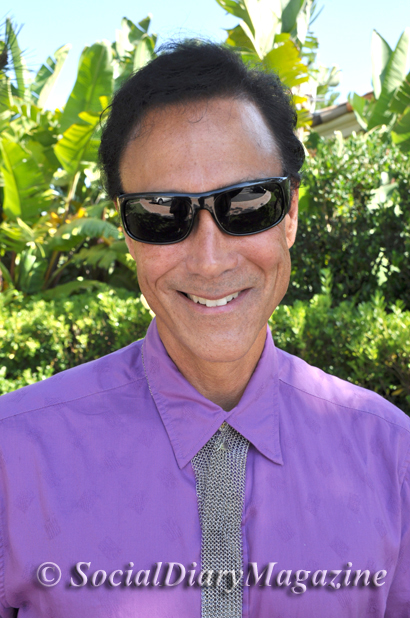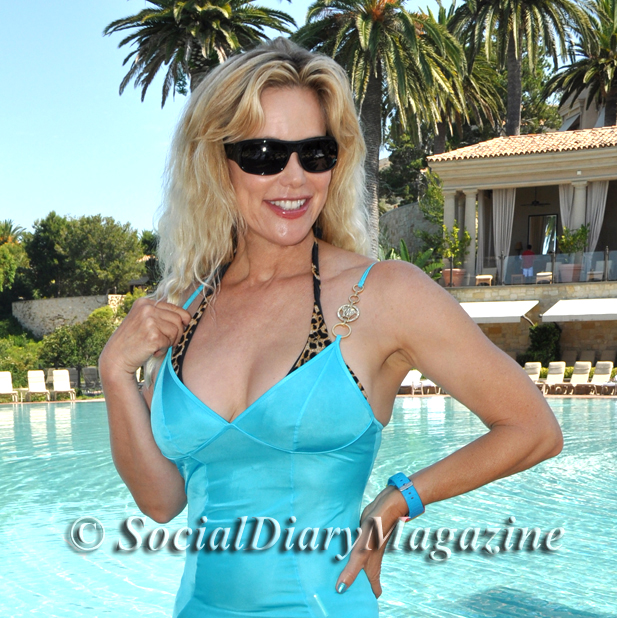 Turquoise Versace dress over a Vix designed leopard bikini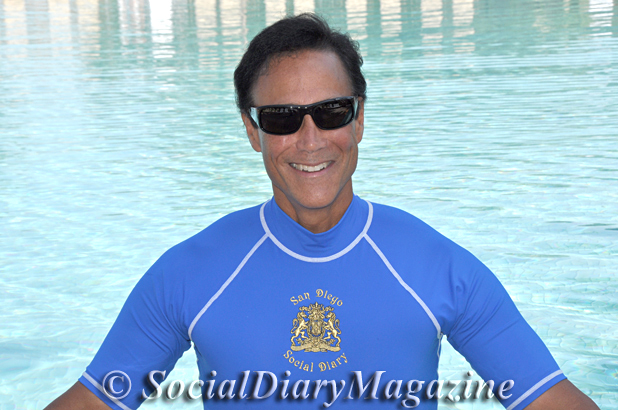 San Diego Social Diary Logo Wear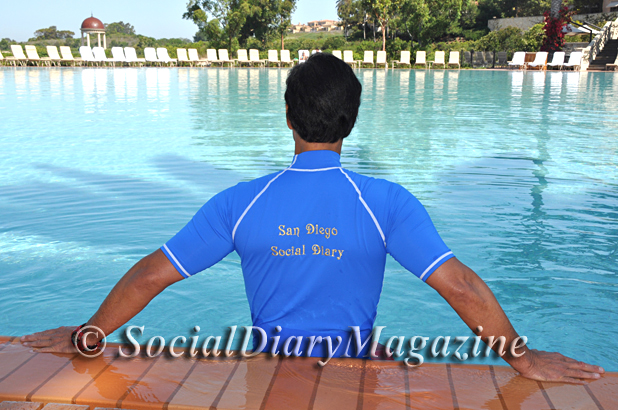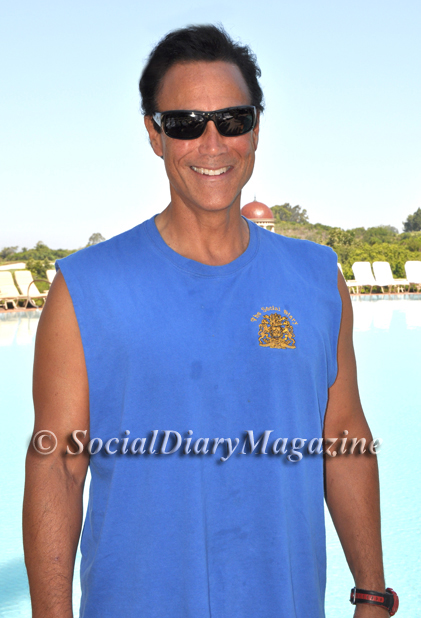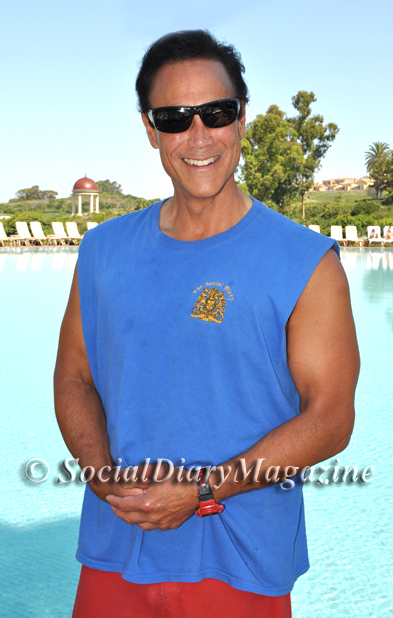 Social Diary 'Muscle'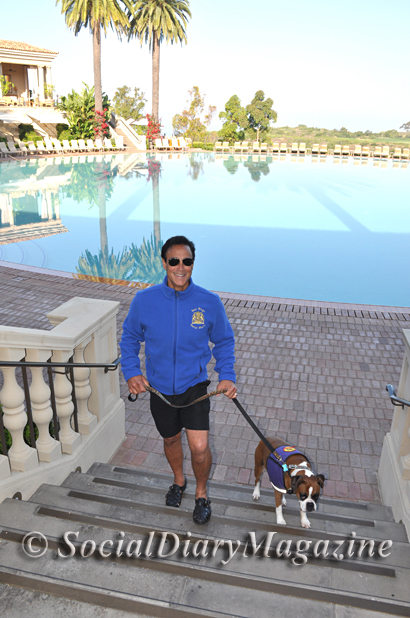 Above and Below San Diego Social Diary Logo Jacket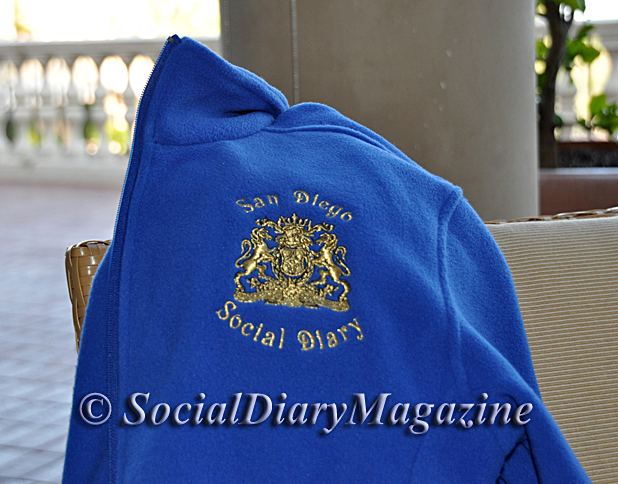 Above and Below, Chanel Surf dress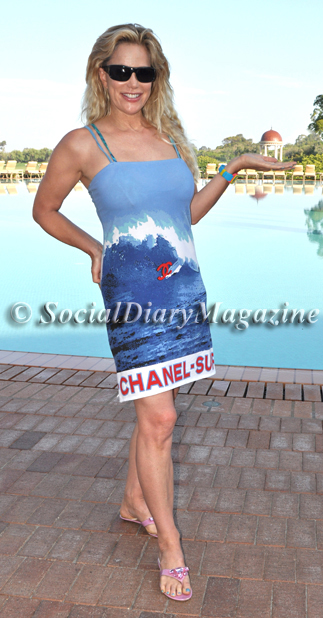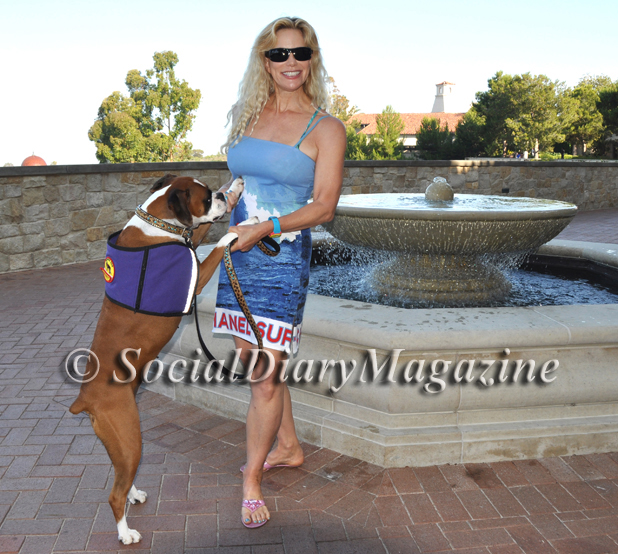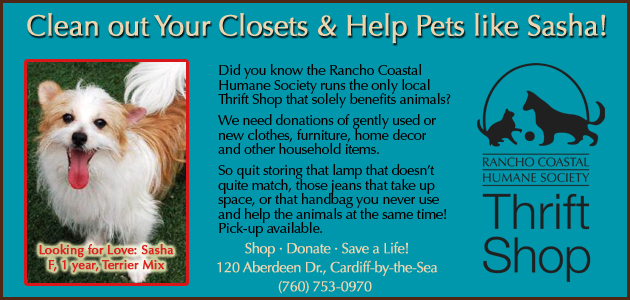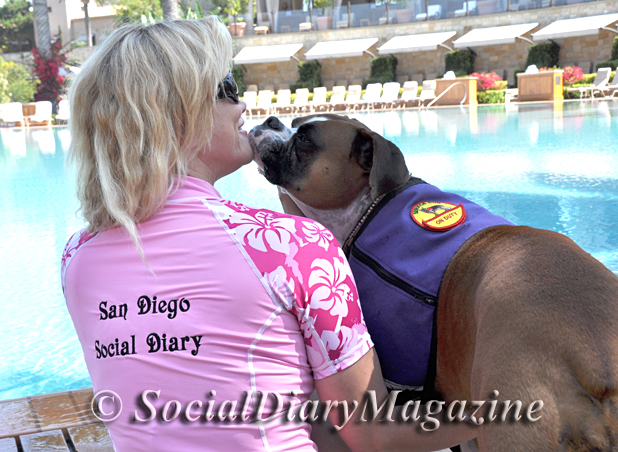 San Diego Social Diary Logo Surf Rashguard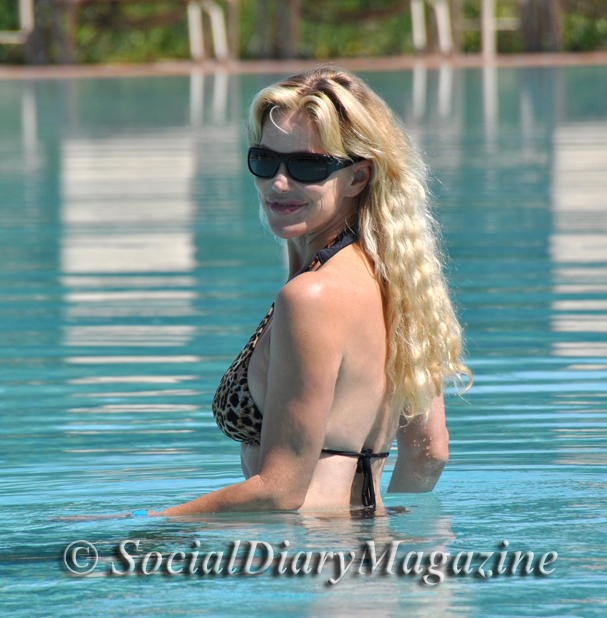 Above and Below, Vix leopard swimsuit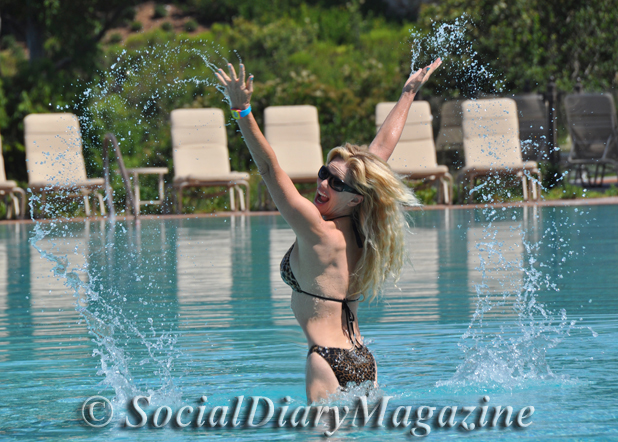 Much more to come....
More Social Diary Event Coverage ....HOME
Summer Soiree for Globe Gala Patrons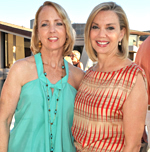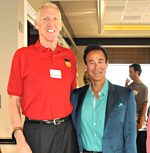 University Club w/JUMA/Bill Walton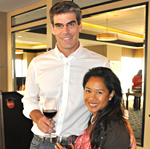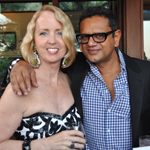 Naeem Khan / Globe Guilder's VIP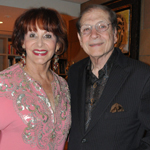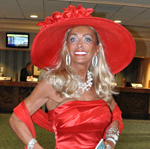 Stars & 'Studs' at Del Mar Opening Day - Page 1 of 3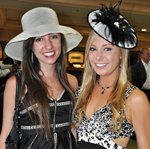 Stars & 'Studs' at Del Mar Opening Day - Page 2 of 3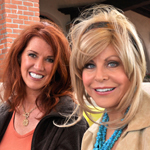 Social Diary Magazine at LJBT&C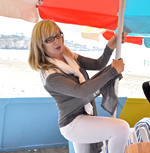 reported and photographed by Margo Schwab
web technical support by Scott Johnston
Please join us for fun informative updates on Twitter and Facebook

The Town Gossip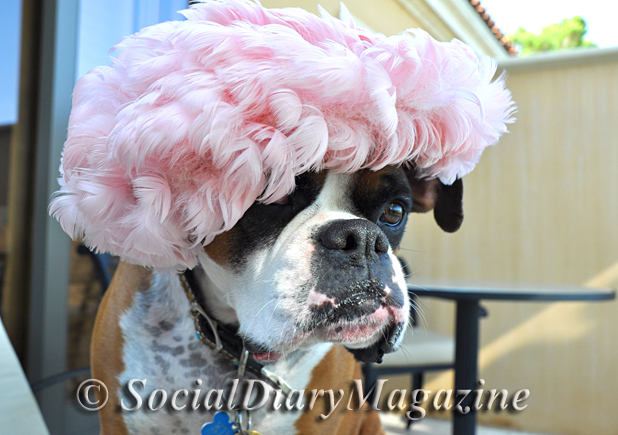 Seriously... too much!
................
Did you know that Dita Von Teese is not only petite but she has a 16 inch waist!
She is the hottest Burlesque star and she is coming to La Jolla for the Monte Carlo Gala!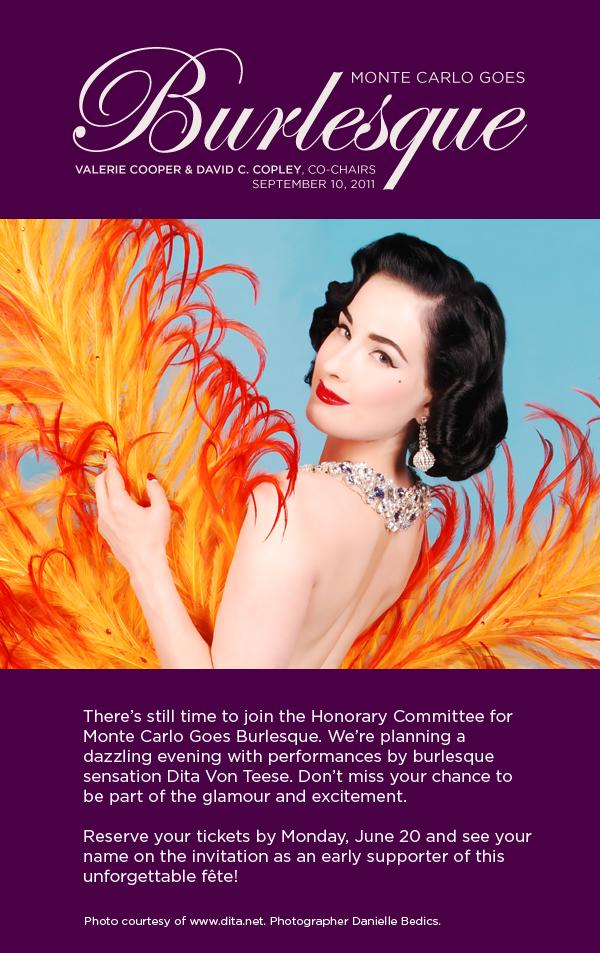 Email Commentary to be added
email TheSocialDiary.com
* Margo Schwab, MBA, more formally known as Margaret E. Schwab, has produced, written, interviewed and photographed for various media organizations since 1989. Schwab attended Holton Arms School, La Jolla Country Day School and La Jolla High School. Schwab has a B.A. from Scripps College, spent a business internship with S.A.I.C., Science Applications International Corporation, and earned a Masters of Business degree, M.B.A., from the University of San Diego by way of Claremont Graduate School . Schwab additionally took college courses from Harvard University, and Syracuse University. Schwab volunteers for numerous charity organizations. She also continues to support animal organizations and the prevention of people and animal abuse. Schwab is the editor and co-owner of The Social Diary.
Margo Schwab and Scott Johnston of The Social Diary Magazine are pleased to announce a partnerships with the San Diego Humane Society and SD METRO Magazine. They have also partnered with Country Friends and the San Diego American Heart Association and the Arthritis Foundation.
Margo Schwab and Scott Johnston are both members of the La Jolla Beach & Tennis Club (Margo Schwab since 1974) and both are now members of the University Club and its worldwide ClubCorp Compass Society. Margo Schwab and Scott Johnston are Police Press credentialed by the Chief of Police, William Lansdowne.
San Diego's The Social Diary would like to say a special thank you to our advertisers.
Eclat Catering by Athanasia Ampelas - Home Delivery Availabe Too
Hoehn Motors Land Rover
Lizz Russell Couture Designed Gowns and Purses
Diana Cavagnaro's Designer Millinery
Jordan's Art Couture
San Diego Center for Children - March 12th. 2011 Gala
Designer Millinery by Diana Cavagnaro
Juelerie by Pamela Pogue
The Museum of Contemporary Art San Diego
Giuseppe Restaurants and Fine Catering
The University Club Atop Symphony Towers and ClubCorp
Leslie Newman Clark - La Jolla Acupuncture
Maggie B fashion and style in Rancho Santa Fe Plaza
Papalulu's Restaurant and Catering in La Jolla Shores
Nancy's Nails on Pearl Street in La Jolla
H. Moradi Fine Jewelers on Prospect Street in La Jolla, now 2 locations!
San Diego Opera
WineSellar & Brasserie - featuring the Gary Parker Wine Club
Cafe Milano on Pearl Street La Jolla
Extreme Pizza in La Jolla
Neptunic Sharksuits
The Animal Hospital of La Jolla
Eugene Ladopoulos of Mistra Estates Olive Oil
Warning ** photos, video and writing on this site are the
2011 copyright, all rights reserved, of The Social Diary LLC and its subsidiaries including San Diego Diario Sociales - Su Conexión Con la Sociedad, no reproduction of any part or parts is allowed without written permission by Social Diary Magazine