Scorpion Bay Surfing and Fishing Club Scorpion Bay Hotel available! ..., founded by Fred Borrelli

~~~~~~~~~~~~~~~~~~~~~~~~~~~~~~~~
~ The Social Diary ~
all photos and content are the strict copyright of TheSocialDiary.com
no downloading!!
photos are available for purchase if it is of you!
~~~~~~~~~~~~~~~~~~~~~~~~~~~~~~~~~~
Escada Fashion at Neiman Marcus for Opera Medallists' Luncheon
Neiman Marcus in Fashion Valley hosted a very chic fashion luncheon March 2nd. San Diego Opera Medallists, aka big, big opera supporters, were invited to the second floor salon to preview the latest Escada collection. Guests enjoyed a Mosaic catered lunch of grilled salmon and a chocolate themed dessert.... and a whole lot of 'girl talk!'
Among those there were Barbara Bloom, Jeanne Jones, Joan Jacobs, Iris Strauss in Escada Couture, Sheryl White, Karen Cohn, Lynda Kerr wearing stellar Dior stilettos, Ruth Leonardi, Jennifer Greenfield, and Tammy Alter.
Tammy took a small time out in her schedule to make this luncheon. She has been so busy planning the March 23rd event honoring her sister Stefanie Strauss who passed away due to ovarian cancer. (See details under upcoming events.)
And Tammy will have a lot of support for her event. The Opera gals are a closely knit group who with smarts and a tremendous amount of dedication. They make things happen.
Happening too is the San Diego Opera. They started with rave reviews for its 2009 season opening of Tosca.... and it has not hit a wrong note since!
Speaking of, the Opera is in mid-season. To learn more about the San Diego Opera season and its special events, Please visit www.sdopera.com
.............
Fyi, the definition of 'girl talk' in a store like Neiman Marcus equates to shopping!
Please enjoy the photos!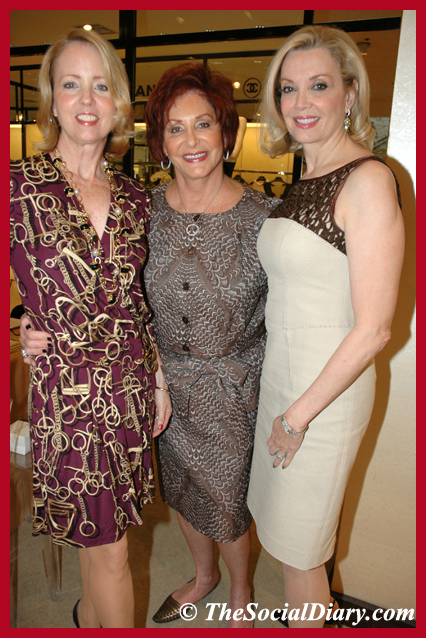 Sheryl White with Iris Strauss and Karen Cohn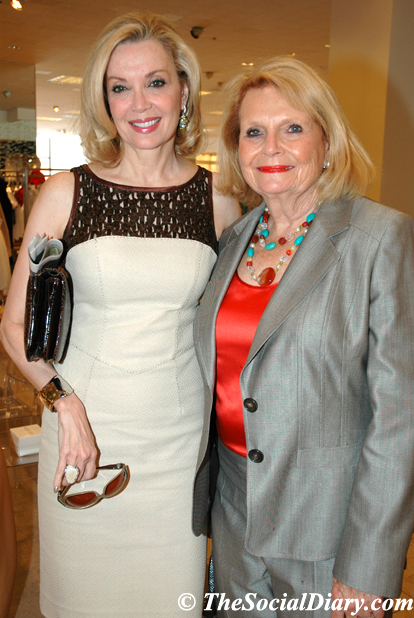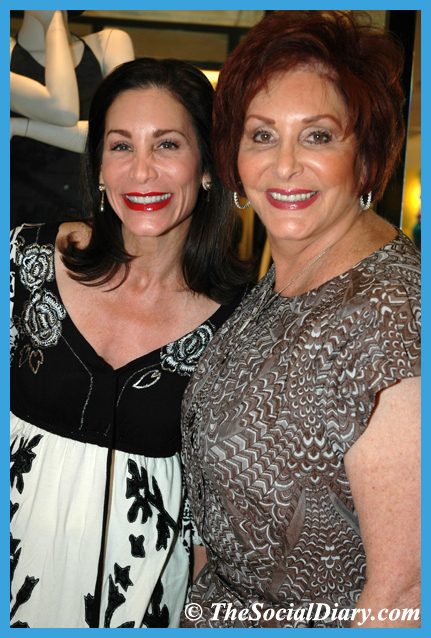 Tammy Alter with her mother, Iris Strauss
Sylvia Smith and Ruth Leonardi ** Rossy Bryan with Natalia Sentosky and Maria Antonio
Karen Cohn and Sheryl White giggling ** Barbara Bloom and Karen Cohn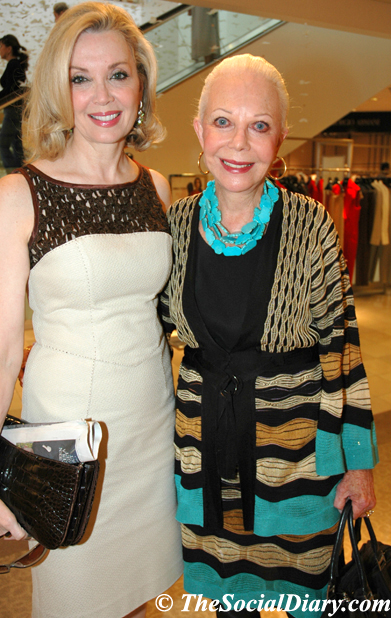 Karen Cohn and Jeanne Jones
Lynda Kerr and Jennifer Greenfield ** Jean Shekhter and Alla Kagan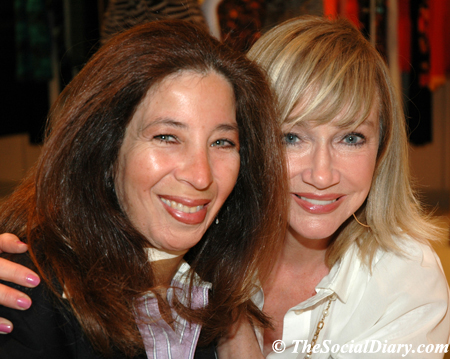 Rossy Bryan and Lynda Kerr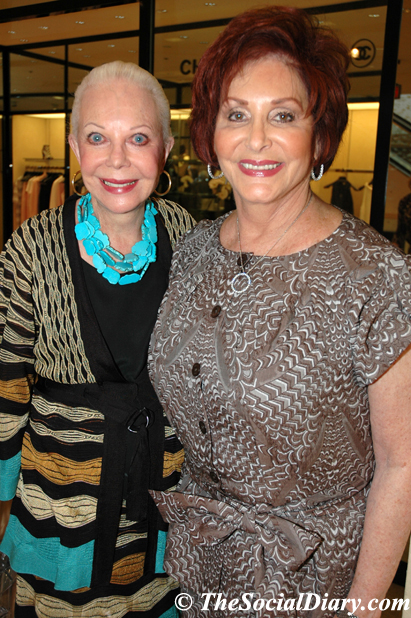 Jeanne Jones and Iris Strauss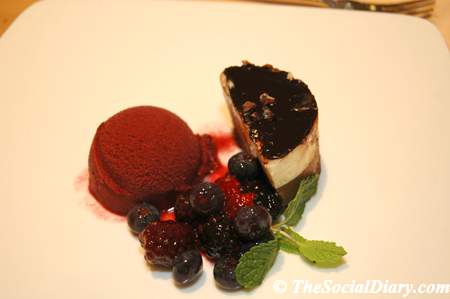 the dessert that Jennifer Greenfield missed because of an invitation printing appointment for The Jewel Ball
The Escada Fashion Show!
Enjoy!!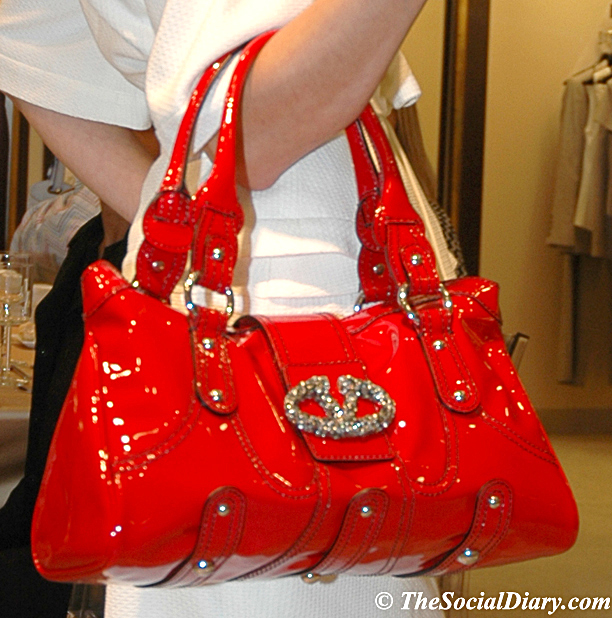 A Valentino Purse Intermezzo!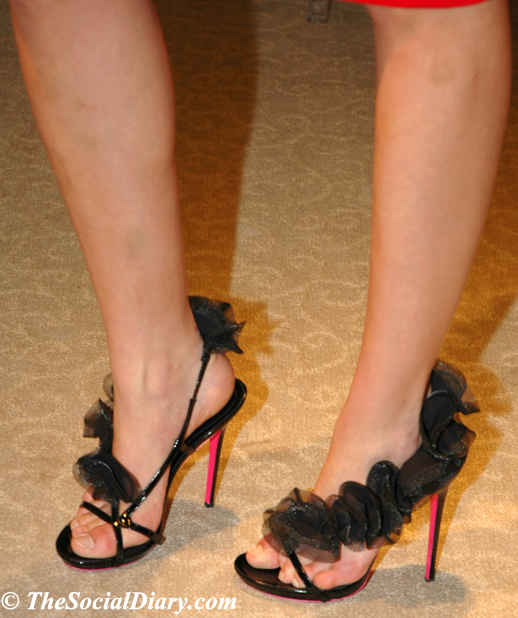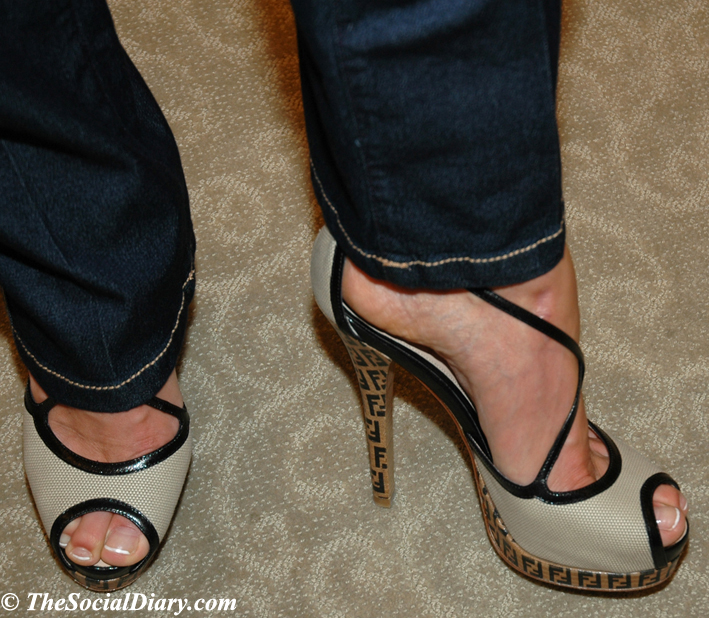 And for a look back, here are links to other Opera events
Opera / Oscar de la Renta Fashion Luncheon 2008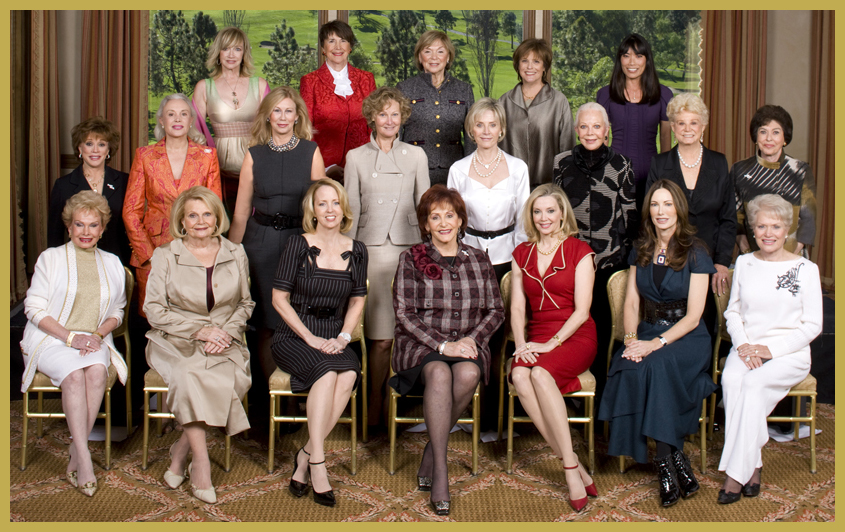 The Dow Divas
(Seated from left to right): Lee Goldberg, Joan Jacobs, Sheryl White, Dow Diva President Iris Lynn Strauss, Karen Cohn, Valerie Cooper, Alberta Feurzeig
(Middle row left to right): Rusti Bartell, Sarah Brenda Marsh-Rebelo, Colette Royston, Pam Wygod, Lee Clark, Jeanne Jones, Wanda Levi, Barbara Bloom
(Back row left to right): Lynda Kerr, Sheila Potiker, Dawn Gilman, Sheila Lipinsky. Jennifer Greenfield
(Not pictured): Tanya Brandes, Jake Figi, M. Faye Wilson
photo courtesy of the San Diego Opera
Have a great week!
The Buzz
Free, Free, Free to a good home!!!
Do you know of a good home for one of these Georgia pawfect beauties....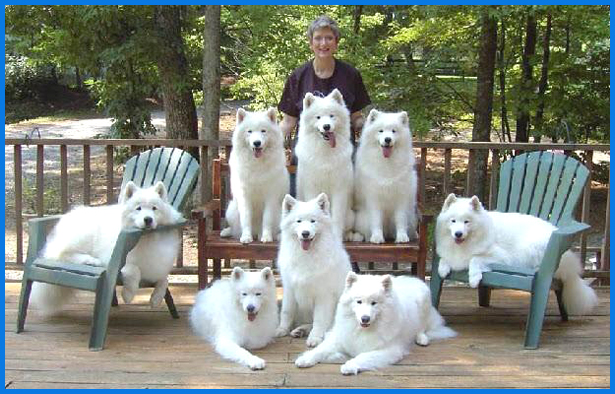 There are 7 pure-bred female Samoyeds who need a "forever home" because their owner/breeder, Cathy Pendleton, is losing her battle with breast cancer. She can no longer care for her dogs and has been moved to Hospice after being in the hospital for a week.

All the owner/breeder wants is for all of these girls to get good homes. Currently, they are not wanting to place any of the dogs in foster care because they are trying to move the dogs only once. My understanding is that the older animals have been spayed. Because she is a breeder, the younger dogs are not spayed; however the new family would need to have the dog spayed if she is less than seven years. (The dogs range in age from 1.5 years to more senior dogs.)
All are healthy and well cared for, up to date on shots, heartworm, flea treatment, etc. The new "forever" home will need to have a fenced yard with sufficient space for an active dog.
If you think you might be interested after reading Velvet's email (below), her contact info is v.a.simmons@att.net.

Upcoming Events
March 21st - The 12th Annual 'Heart of San Diego Gala' will benefit the Sulpizio Family Cardiovascular Center for the UCSD. Please visit The Sulpizio Family Cardiovascular Center at UCSD for more information.
March 23rd - The High Heals Foundation (to benefit the Ovarian Cancer Society)
This foundation was formed in loving memory of Stefanie Strauss, by her sister Tamara Alter. Tamara is an international jewelry designer who has designed special jewelry just for this cause. To learn more about The High Heals Foundation, please call 619-985-0542.
May 9th - The feast of the feast many of the top San Diego restaurants! Mama's Kitchen will host their popular event at the Hyatt Aventine in La Jolla. Please visit Tickets are on sale now at www.mamaskitchen.org for tickets.
May 16th - A Cheetah fundraiser with Laurie Marker. Please visit www.cheetah.org for details.
Please save the Dates for:
May 29th - A Lizz Russell fashion show and dinner at The Westgate Hotel.
June 6th - The Arthritis Foundation walk.
To learn more about arthritis and this walk, please visit www.arthritis-sandiego.org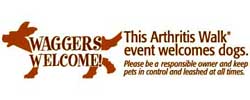 Dogs get Arthritis too! ..... Kima The Honorary Dog Chair will be there too!
Reported by Margo Schwab
__________________________________________________________________
Photoshopping and Photography Services
Photos on this website available if it is of you
available by The Social Diary
~ 619-384-7333
email TheSocialDiary.com
_____________________________________________________________________
Email Commentary to be added
email editor@thesocialdiary.com
* Margo Schwab, more formally known as Margaret E. Schwab, has produced, written, interviewed and photographed for various media organizations since 1989. Schwab attended Holton Arms School, La Jolla Country Day School and La Jolla High School. Schwab has a B.A. from Scripps College, spent a business internship with S.A.I.C., Science Applications International Corporation, and earned a Masters of Business degree, M.B.A., from the University of San Diego. Schwab additionally took college courses from Harvard University, and Syracuse University. Schwab volunteers for numerous charity organizations. She also continues to support animal organizations and the prevention of people and animal abuse. Schwab is the editor of The Social Diary.
Warning ** photos, video and writing on this site are the
copyright of The Social Diary, San Diego Social Diary
no reproduction of any part or parts is allowed without written permission by The Social Diary