~~~~~~~~~~~~~~~~~~~~~~~~~~~~~~~~~~~~~~~~~~~~~~~~~~~~~~~~~~~~~~~~~~~~~~~~~~~~~~~~~~~~~~~~
~ The Social Diary ~
~~~~~~~~~~~~~~~~~~~~~~~~~~~~~~~~~~~~~~~~~~~~~~~~~~
December 2008, Offering #97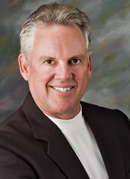 by The Social Diary Wine Expert Columnist Gary Parker, of The WineSellar & Brasserie
Zagat Acclaimed
This marks our 8th completed year of The Gary Parker Collection. Can you imagine? At an average of two wines a month, I have sent you charter members 192 wines. I probably taste an average of five-ten wines per selection, so I have sacrificed myself by tasting 1,000-2,000 wines specifically to bring the best to our tables and cellars.
Thank you very much for the confidence and loyalty, it is my great pleasure to serve you.
This month we feature spectacular wines from Napa Valley and Bordeaux. It is truly akin to pulling a rabbit out of the hat to score these wines. The 2005 Miner Merlot from the Stagecoach Vineyard is an amazing effort from a very consistent producer and a vineyard source that compliments their style. The 2000 Saint-Emilion Grand Cru from Chateau Tour Grand Faurie is now aged beautifully, has been off the market for some time, and in the words of one taster, "totally awesome"!
2005 Miner, Stagecoach Vineyard, Merlot
Miner Family Vineyards is a family-owned winery located in the hills of the Oakville appellation within Napa Valley. This is exemplified by the fact that Dave and Emily Miner founded the endeavor with his parents, Ed and Norma, in 1998.
Using an amalgamation of 'Old World' winemaking techniques and 'New World' technology allows winemaker Gary Brookman to produce wines with the unique character of the fruit from different vineyards. This creates a reserve style of wine where the operation can use the best varietals from Napa Valley and other expressive vineyards across California.
2000 Chateau Tour Grand Faurie, Saint-Emilion Grand Cru
Back in 1999 Isabelle Feytit and her brother Franck decided to partner together and operate the estate that has been family owned for over 100 years. Isabel and Franck are the stewards of a tradition where the estate has grown with each new generation inheriting and purchasing more plots of land within Bordeaux. They currently possess 34.5 acres in Saint-Emilion and an additional 3 acres in Saint-Georges Saint-Emilion.
With that in mind we bring a fine example of 'Right Bank' Bordeaux from Chateau Tour Grand Faurie located in Saint-Emilion. Family patriarch, Pierre Feytit initially worked for the Dusseault Family who were the original owners of the estate. He purchased 5 acres and was later given 3 more acres by the Dusseault's in appreciation of his hard work. While Pierre was away during World War II his wife Sylvaine tended to the property, and even purchased another acre through sale of the wine production.
2005 Miner Family Vineyards Merlot, Stagecoach Vineyard
Growing Region:.............................................. Napa Valley, California
Varietal Blend:................................................. 90% Merlot. 10% Cabernet Franc
Fermentation................................................... New French Oak Barrels
Winery Price:................................................... $50.00
WineSellar Case Price:..................................... $25.99
Tasting Notes:
The Miner family produces the most unique wines of the highest quality. The wines are small production, and it is a coup for us to get enough to offer our club members. And check out the price, 1/2 of retail!
Appearance:
The wine draws you in, and features an elegant rose color with a softened outer rim, which adds beauty and grace to an already stunning wine. As part of this great looking package, owner David Miner provides homage to his family on the label by incorporating an image of the Assyrian Winged Sun God..
Nose:
The nose is quite beautiful and complex. A delicious spicy cherry scent is quite pervasive and fresh strawberry preserves are a nice treat as well. There is a chocolate/cocoa touch that is mixed with vanilla, which creates a dessert-like quality that keeps you returning to the glass for another whiff.
Texture:
An unmistakable smoothness backed by a little lip-smacking, thought provoking chewiness. Medium in body, great palate feels that becomes richer with airing. The finish here is long and mellow, flawless and very approachable. In fact, the texture reminds me of fine Bordeaux. A real crowd pleaser in every sense possible, and will renew your faith in Merlot if you have checked out of the varietal's fan club.
Flavor:
Ripe cherry blackberry and raspberry are sided with dark Belgian Lots of toasted almonds and hazelnuts, fresh meat and wet soil. The briar/bramble quality gives additional soul, as do plum tart, fresh herbs, cinnamon and spice.
Serving Suggestions:
This wine is the answer to serving with your friends, as everybody can partake and enjoy its level of sophistication and smoothness as well as the impressive packaging. It's really nice with a simple cheese like Swiss or Irish Cheddar. Barbecue ribs are a good option for a main course. The wine will improve for 3-6 years of proper cellaring.
2000 Chateau Tour Grand Faurie, St. Emilion Grand Cru
Growing Region:.............................................. St. Emilion, Bordeaux, France
Varietal Blend:................................................. 80% Merlot. 15% Cabernet Franc
....................................................... 4% Malbec
Fermentation................................................... French Oak Barrels, Wooden Vats
Winery Price:................................................... $50.00
WineSellar Case Price:................................ .....$34.99
Tasting Notes:
The Bordeaux Millennium Vintage has garnered much acclaim, and it's well deserved. These wines are quite spectacular and continue to command top dollar in the market. This Beauty from St. Emilion will stay will be a great addition to your cellar for years to come.
Appearance:
A faint and quiet garnet glow lives in the glass producing a soothing orange (almost neon) neon glow across the lip of the wine. Some sediment has developed in the bottle due to bottle age, so decant it if possible. The label is pretty standard for Bordeaux, which includes a little picture of the family chateau that appears to be an inviting wine country bed and breakfast.
Nose:
Soulful sweet earth and clay scents bring an absolute unique quality forward Distinctive herbs are prevalent and can remind one of fresh cut grass and forest aromas. The spice of the wine is remarkable and when paired with the mint offers a refreshing tingle. I also found sweet cedar, tobacco and toasty oak to be just luscious.
Texture:
Due to the aging the wine seems light and easy to drink. However, it is quite rich and has a subtle denseness (like a particular relative I have, perhaps?). There is so much character and nuance cascading through every sip. The wine still has good tannin structure ensuring each savory sip is lengthy and well charged. There is a soft and lush quality with nice acid that invigorates the palate. In short, this is great Bordeaux.
Flavor:
Plump blackberry and cherry provide a really nice fruit element. I also enjoyed a nice cherry cream cola and root beer flavor as well. My favorite was a dried straw and tea with eucalyptus and mint that was absolutely stellar. The earth elements, clay, gravel and trimmed grass linger through to the finish. Exquisite.
Serving Suggestions:
A wine like this calls out for Brasserie Lamb Salad as an appetizer and Duck Confit as entrée, which is what I did. WOW! The rich gamey quality of both dishes turns what is already an amazing wine into a spectacular wine. When a wine is drinking this well right now I'll have it a few more times for sure, and place a few bottles in my cellar for the next 5 to 12 years and parcel them out accordingly.
* Gary Parker is the Principal, Founder, Chairman and CEO of The WineSellar Group. From a background of culinary arts, architecture and art, Gary opened The WineSellar & Brasserie in 1988 with a pioneering concept of combining a fine wine shop, a state of the art wine storage facility, and a highly regarded French restaurant named The Brasserie, all under one roof. With its top rated Zagat level cuisine, and Gary Parker's hand picked wine list of 2,500 classic wines, The WineSellar & Brasserie garnered instant notoriety. The wine list has won The Wine Spectator Grand Award (one of the best 100 wine lists in the world) every year since 1988. Gary subsequently created The WineSellar Club and www.winesellar.com, an Internet wine auction site. Gary is recognized as a leading authority in fine wine, and is active as a spokesperson, appraiser, auctioneer and panelist in the industry.
(editor's note - Gary is a former principal owner of Laurel Restaurant & Bar. Gary established Laurel in 1995, which he sold in February 2005).
Warning ** photos, video and writing on this site are the
copyright of The Social Diary, San Diego Social Diary
no reproduction of any part or parts is allowed without written permission by The Social Diary