~~~~~~~~~~~~~~~~~~~~~~~~~~~~~~~~~~~~~~~~~~~~~~~~~~~~~~~~~~~~~~~~~~~~~~~~~~~~~~~~~~~~~~~~
~ The Social Diary ~
~~~~~~~~~~~~~~~~~~~~~~~~~~~~~~~~~~~~~~~~~~~~~~~~~~
January & February 2009, Offering #98 & #99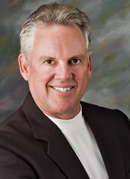 by Gary Parker, of The WineSellar & Brasserie
Zagat Acclaimed
January 2009, Offering #98
So here we are in 2009!!! Time certainly does fly when you're having fun, and drinking some of the best wines possible. It will certainly be my pleasure to sample the best wines imaginable and bring them to you each month. Thanks to every one for always making this experience memorable and worthwhile.
I am pleased to present two extraordinary wines some of the best producers in California's winemaking jewel: Napa Valley. We start with the 2006 Nickel & Nickel Ponzo Vineyard Zinfandel from the Russian River Valley. Our second offering is a 2006 Cabernet Sauvignon from Laird Family Vineyards in Napa Valley.
Both are sure to please, and hopefully find a bin space in your cellar.
2006 Nickel & Nickel, Ponzo Vineyard, Zinfandel
Nickel & Nickel was founded in 1997 by the partners of Far Niente: Larry Maguire, Dirk Hampson, and Beth, Eric, & Jeremy Nickel. Their desire is to produce wines capable of articulating the distinct character of each vineyard since they only produce single vineyard designate wines.
To accomplish this they hired winemaker Darice Spinelli from the inception of the project to oversee this grand desire. This 'single-minded commitment to vineyard-designated wines' has allowed Spinelli to challenge herself and strive for excellence in expressing the qualities of the vineyards. She wants to provide harmony to the vineyard and allow the wine to sing.
2006 Laird Family Estate, Cabernet Sauvignon
Family patriarch Ken Laird purchased his first parcel of land in Napa Valley in 1970. The 70-acre piece of land in Calistoga contained worn-down prune tress and little else. Ken decided to switch from orchard to vineyard, but was $150,000 short of making this dream a reality. Not to be deterred he picked-up a phone book and gave Robert Mondavi a call to see if he would be interested in helping him. A partnership quickly developed and 50% of the land was planted with Gamay while the other 50% saw Cabernet Sauvignon.
In 1983 Ken moved his family to the Carneros region because he correctly saw it as an "up-and-coming" area. At the time orchards and goats dominated the area, and thus vineyards were not fathomable. As Laird fruit became increasingly popular through the nineties Ken, the perpetual "idea man" wanted to create a facility for Napa growers to bring their valuable grapes. At this time (1998) the family also started its own brand featuring their name.
2006 Nickel & Nickel, Ponzo Vineyard, Zinfandel
Growing Region:.............................................. Russian River Valley, Ca.
Varietal Blend:................................................. 100% Zinfandel
Fermentation................................................... French Oak Barrels
Winery Price:................................................... $48.00
WineSellar Case Price:.................................... $32.99
Notes: The Ponzo Vineyard, located in Sonoma County, was planted in 1920, around the same time as the passage of the Eighteenth Amendment. It has a fairly cool and mild climate due to coastal influences, and frequently experiences morning fog. During summer the area is greeted with blustery conditions that persist through the season. The deeply concentrated fruit is the result dry farming on the flat, sandy loam soil of the 11-acre vineyard block.

Appearance: A consistent ruby red descends upon the glass while lightening along the edges showing a plush softness. The label shows a veranda with grapes at the height of ripeness. It's inviting you to sit down and have a glass of wine under this canopy.
Nose: All of the usual suspects when it comes to Zinfandel! Opulent and abundant raspberry, black cherry, plum, fig, black currant, and mulberry remain pervasive and provide the finesse for the delightful aromas. Amazing spice notes such as clove, curry, black & white pepper, cinnamon, and vanilla contribute to the flamboyant personality.
Texture: Quite a tasty example of what Zin should aspire to be. This wine is quite delectable and has a lengthy aspect that pleasantly wraps itself along the back palate and refuses to relinquish this position. The combined efforts of the tannin and acidity impart an invigorating, lively, and warming sensation that are very characteristic of Zinfandel.
Flavor: Robust raspberry pops immediately when tasting the wine, but dark chocolate and white pepper shine through. An elegant sweetness similar to strawberry jam has a toasty oak that contributes to the honeyed aspects while tasting. The wine is also infused with vanilla, cherry, molasses, caramel, raisin, prune, toast, and hazelnut within the glass.
Serving Suggestions: The wine allows for incredibly diverse dining options. I really enjoyed it with a thin crust Hawaiian pizza for the sweetness and a Jamaican Jerk for the spiciness. Another delicious option is grilled chicken marinated with BBQ sauce. The opportunity to find your own favorite pairing is why I'd encourage you to pick-up six bottles and enjoy it over the next ten years.
2006 Laird Family Estate, Cabernet Sauvignon
Growing Region:.............................................. Napa Valley, CA
Varietal Blend:................................................. 100% Cabernet Sauvignon
Fermentation................................................... French Oak Barrels
Winery Price:................................................... $48.00
WineSellar Case Price:..................................... $34.99
Notes: The Laird family has been producing fruit in Napa Valley for almost 40 years. Today, consulting winemaker Paul Hobbs helps the family produce amazing estate wines. Paul's desire to produce wines that are "a window to a place" is aided by the fact that the Laird's own parcels of vineyard land are capable of displaying their own unique sophistication.

Appearance: Very deep dark purple that is quite concentrated, and when swirled it streaks color that leaves a delicate blanket across the glass. A soft lavender edge exists as well displaying the flattering temperament that is present in solid Napa Cabernet. The label is a simple rustic/country bronze that doesn't overshadow the wine, and is reminiscent of an Olympic Medal.
Nose: Chocolate is pervasive, and licorice, coffee, clove, cigar box, and graphite further attest to the quality of this wine. Dark plum, blackberry, dark cherry, and cassis are the classic Cabernet fruit components that persist as well. Pleasing mint and eucalyptus are in the mix as well.
Texture: Amazing structure from start to finish. The balance and intensity support the flavor components brilliantly. A finesse contributes to the refined nature of the wine as well. It begins in gratifying fashion and lingers pleasurably which combines the elements of the palate into a majestic harmony.
Flavor: Everything promised in the nose is delivered when sipping the wine. All of the berry, cherry, plum, and currant are magnified and concentrated in every sip. The oak provides a thorough body and imparts cigar, tobacco, cedar, cocoa, cappuccino, olive, and stone. Each component is in seamless compatibility making the experience truly magnificent in every sense possible.
Serving Suggestions: A wine like this demands a classic pairing…STEAK!!! The slight char from a perfectly grilled rib-eye is ideal, and makes for the best experience possible. Easily approachable now, but I think it can develop some more character with proper cellaring through 2016.
February 2009, Offering #99
It truly excites me to present two wines that share a birth year, but come from very different corners of the world. From Spain's Rioja region we have the 2001 La Rioja Alta, S.A., Vina Alberdi showcasing Tempranillo. Straight out of Napa Valley's Stags Leap District comes the delectible 2001 Hartwell Vineyard "Divine" Cabernet Sauvignon.
I recently purchased a book by Tyler Coleman called Wine Politics, and could not put it down. You can read his blog at www.drvino.com. While it's a quick read the content and presentation of the material is quite focused. Everything that is "behind the scenes" of that glass of wine is explored in this book, and it's a must read for the serious wine enthusiast.
2001 La Rioja Alta, S.A., Vina Alberdi, Spain
The history of La Rioja Alta begins in 1890 when five Basque and Rioja growers created "Sociedad Vinicola de la Rioja Alta." Taking its current name in 1941 the company has expanded and introduced the Vina Alberdi brand in 1970. Clearly, the winery has a tradition to uphold and the wines serve as a transmission of this expertise and passion.
While it's easy for a winery to live off of its reputation attained from past vintages La Rioja Alta continues to innovate and use new technologies to produce a product of the utmost quality. The forward thinking nature of the winery ensures a long-term approach is followed and decisions are not made shortsightedly. Their 360-acres of vineyard serve as the heart of the winery and it is their top priority to care for and improve these precious parcels.
2001 Hartwell Vineyards, "Divine" Cabernet Sauvignon
Hartwell Vineyards is the fulfillment of a lifelong dream by passionate wine collector Bob Hartwell. Established in 1986 by Bob and his wife Blanca, it was his desire to pursue winemaking, but he wanted to practice this craft in the right place. This turned out to be Napa Valley's Stags Leap District. It serves as the playground for their small production estate.
The winery itself is situated in a unique area even within the district. The vineyard's rich volcanic soils are planted on the slope of a dormant volcano! Bob and Blanca's house sits right on top of the hill where the last eruption occurred over four million years ago. Winemaker Benoit Touquette is a rising star who produces wines of acclaim and distinction while consulting winemaker Michele Rolland lends his extensive knowledge to the estate as well.
2001 La Rioja Alta S.A., Vina Alberdi, Seleccion Especial
Growing Region:.............................................. Rioja, Spain.
Varietal Blend:................................................. 99% Tempranillo, 1% Graciano & Viura
Fermentation................................................... American Oak Barrels
Winery Price:................................................... $25.00
WineSellar Case Price:..................................... $19.99
Notes: Tempranillo, an almost black grape, is frequently referred to as Spain's "noble grape." It is often used to make the best wines in the Rioja region and increasingly the Ribera del Duero. The name comes from the Spanish word temprano, or "early" because it ripens earlier than many of the other varietals grown in the country.

Appearance: The wine shows some age as one is drawn immediately to the redbrick and garnet in the glass. There is also a slight orange/brown component that is especially pronounced along the rim following a swirl. The label shows a group of friends, casually enjoying some wine and the setting seems pretty normal except for the fact that they're blue of course.
Nose: It's really easy to enjoy the fruit here with strawberry, red cherry, and tart cranberry taking shape almost immediately. There is nice spice as well demonstrating pepper, baking cocoa, cayenne, and dill. The oak aging showcases coconut, pipe tobacco, leather, vanilla, black tea, and butter quite pleasantly.
Texture: Simply delightful, but robust in both character and style throughout. Hearty tannins linger favorably while coating the mouth and announcing the substance of the wine. Unmistakable in its elegance, each element of the wine is balanced: from tannin to acid through alcohol there is a tranquility to these pieces that is abundant, vibrant, harmonious, and pronounced.
Flavor: The oak provides the stunning elements to this wine that are the hallmarks of an exemplary Rioja. I detect a lot of smoke, cigar, brown sugar, cedar, vanilla, and even caramel. The fruit is abundant and strawberry, cherry, plums, prunes, and cranberry are quite attractive. Additionally, I enjoyed the delectable copper minerality and semisweet baking cocoa.
Serving Suggestions: This is a 'food wine' in every sense of the designation. A Spanish cheese made from sheep's milk called Manchego would be an amazing appetizer, but added to a ground lamb burger you have a BBQ'd treat that almost sounds counterintuitive. This wine will develop additional complexity over the next five years if you feel like waiting on this one.
2001 Hartwell Vineyards, Cabernet Sauvignon, Napa Valley
Growing Region:.............................................. Stag's Leap Distict, California
Varietal Blend:................................................. 100% Cabernet Sauvignon
Fermentation................................................... French Oak Barrels
Winery Price:................................................... $70.00
WineSellar Case Price:..................................... $55.99
Notes: The Hartwell Vineyards "Divine" was a special bottling offered only to select members of their wine club upon its 2005 release. Located in the Stags Leap District the appellation was the first to be designated an AVA solely due to the unique features of its terrior.

Appearance: Opaque, almost ebony with a striking ruby rim which reminds you that this is indeed red wine. This lip is still very light and emanates from the core of the wine in a fashion similar to a sunrise. The painted bottle showcases the logo of the winery resting on a cluster of grapes. It's a very simple yet classy approach to branding the product.
Nose: It starts very tight, but develops a pleasing spearmint, eucalyptus, tobacco, and sweet pepper essence, all of which enhances the cola/vanilla aromas. The fruit is as dark as the wine itself with black cherry, plum, blackberry, blueberry, and cassis taking flight. French oak aging provides a laundry list of amazing sensations: mahogany, leather, burnt toast, cigar box, cinnamon, nutmeg, butter, cedar, mesquite smoke, and roses/violets.
Texture: Upfront I found a lot of that 'jammy' quality that is just so enjoyable in amazing Cabernet. The wine has a delicate mouth feel that's not overly heavy, but not wimpy either. It's more like a gazelle than a buffalo. There simply aren't enough o's in smooth as it lingers in all the right ways and reminds you of everything that you've experienced thus far.
Flavor: Milk chocolate, toffee, caramel, and butterscotch are the really spectacular dessert qualities that standout for me. There's a lot of fragrant menthol, peppermint patty, and plenty of eucalyptus here. The dark fruits again make a casual appearance: blackberry, currants, and black cherry. There's also savory smoke, mushroom, leather, and graphite.
Serving Suggestions: If you want to try this wine now I would recommend decanting for a while, and using a screen or unbleached coffee filter. Try it with a grilled fillet mignon that has just the right amount of pink inside. Leave this one in the cellar for a while, possibly until 2021 if you're so inclined, but it can be approached now.
* Gary Parker is the Principal, Founder, Chairman and CEO of The WineSellar Group. From a background of culinary arts, architecture and art, Gary opened The WineSellar & Brasserie in 1988 with a pioneering concept of combining a fine wine shop, a state of the art wine storage facility, and a highly regarded French restaurant named The Brasserie, all under one roof. With its top rated Zagat level cuisine, and Gary Parker's hand picked wine list of 2,500 classic wines, The WineSellar & Brasserie garnered instant notoriety. The wine list has won The Wine Spectator Grand Award (one of the best 100 wine lists in the world) every year since 1988. Gary subsequently created The WineSellar Club and www.winesellar.com, an Internet wine auction site. Gary is recognized as a leading authority in fine wine, and is active as a spokesperson, appraiser, auctioneer and panelist in the industry.
(editor's note - Gary is a former principal owner of Laurel Restaurant & Bar. Gary established Laurel in 1995, which he sold in February 2005).
Warning ** photos, video and writing on this site are the
copyright of The Social Diary, San Diego Social Diary
no reproduction of any part or parts is allowed without written permission by The Social Diary