Golden Hangers Celebrates Divas, Designers, and Very Special Children!
President and Founder of Fashion Careers College, Pat O'Connor couldn't have said it better at this year's Golden Hangers. "Celebrating 30 years of fashion here in San Diego is really exciting. The students and FCC are always involved at a community level doing exciting events and coming up with new ideas to show off their unbelievable talent and creativity regarding art and fashion. This was the mission of Fashion Careers College when I founded it in 1979 and we are true to our mission!"
By the way, Pat was the Event Chair once again too!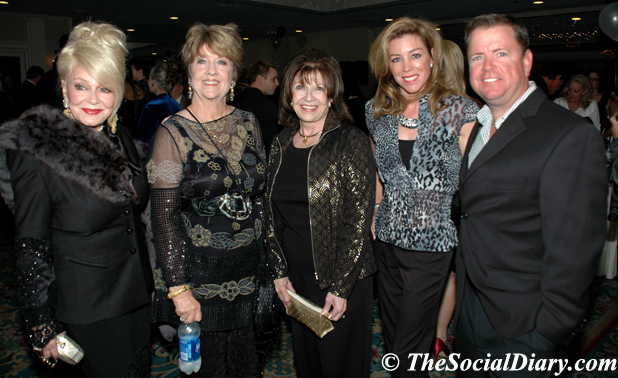 Phyllis Parrish with FCC President and Founder and Golden Hangers Chair Pat O'Connor, Linda Masters, and Elizabeth and Mark McKinnon
The Golden Hangers 2009 celebrated their 23rd Annual Golden Hanger Fashion Awards Gala at the Town & Country Resort November 7th, 2009. The evening started with fun boutique shopping, Honorary Chair Zandra Rhodes had her internationally coveted clutches and more available for purchase, guests mingled and admired student designs displayed on models, and more.
All for great causes. Net proceeds will benefit the Make-A-Wish Foundation of San Diego and Variety Children's Lifeline.
The designers featured with their background and contact information:
Vanessa M. Bombard (760) 658-4855
Vanessa is a Fashion Design student at Fashion Careers College . Vanessa graduated in August 2009. She is currently an Assistant Manager at Forever 21. Vanessa's ultimate career goal would to open her own store front.
Irina Borchtevskaia (619) 957-1171
Irina is currently in the fashion design program at Fashion Careers College. She is furthering her education in business finance. Irina would like to combine her passion for the arts and design with business and entrepreneurial skills to create her visionary line of clothing.
Sharlene Borromeo (619) 318-6680
Sharlene graduated in August 2009 with a Fashion Design and Technology Associates Degree. Sharlene is currently working as an Assistant to Director of Education at Fashion Careers College, Starbucks Shift Supervisor, and Zandra Rhodes Studio Intern, since 2006- present. Her career goal is to master the art of pattern making and to positively enhance the lives of plus size, career oriented women.
Andrea Burke (805) 433-4538
Andrea is a graduate with an Associates Degree in Interior Design, cosmetology, and Certificate in Fashion Design graduating from Fashion Careers College in May of 2009. Andrea is currently an intern at Nordstrom in the Management program. Andrea's ultimate goal is to reach the stars and touch all of them.
Paula Cobian (760) 842-7959
Paula has just finished the Fashion Design Certificate program at Fashion Careers College in September 2009. Paula's ultimate career goal is to gain industry experience, become a fashion teacher, and finally opening a Design studio for future fashion students so that she can assist them in creating their own visions with her guidance.
Shannon Duim (619) 807-1345
Shannon graduated from Fashion Careers College in September 2009. Shannon is a personal assistant in Solana Beach. Shannon's ultimate career goal is to own her own online clothing company and to eventually open up a boutique.
Crystal Hibler (619) 249-3495
Crystal graduated in August 2009 with a Fashion Design Degree. Crystal is currently working on opening a business of her own. Crystal's ultimate career goal is to create her own clothing label.
Suzanne Lemasters (619) 417-0958
Suzanne graduated in May 2009 with a Certificate in Fashion Design and Technology. Suzanne is currently working as a freelance dress designer, patternmaker, custom garment constructor, as well as a teaching assistant at Fashion Careers College. Suzanne's ultimate career goal would to own a ladies clothing boutique featuring her own line, with limited edition designs.
Jessica Logan (619) 366-7198
Jessica graduated with an Associates Degree in Fashion Design in August 2009. Jessica is currently working at Sushi Deli as well as an interning with local designer and FCC graduate, Jen Carter. Jessica's ultimate career goal is to become a well known designer in the Fashion Industry.
Kyra Malbrough (619) 729-1749
Kyra is currently working on her Bachelor's Degree in Fashion Design and Business from the Academy of Art University in San Francisco. Kyra is the head designer and owner of A Divas' Style Apparel and Accessories. Kyra's future plans include building the company and continuing her studies.
Paul McKinnis (619) 277-9429
Paul graduated with a Certificate in Fashion Design in December 2008. Paul currently works form home to obtain his goal to have his own Custom Apparel Shop, in which he plans to design and produce clothing for men and women.

Jeffery Parish (619) 922-1121
Jeffery is currently enrolled at Fashion Careers College in the Fashion Design Certificate program. Jeffery owns a boutique here in San Diego called Junc. Jeffery wants to further his career by having his own studio in which he can produce his patterns, garments and custom apparel for clients.
Aubrey Scherer (619) 913-6127
Aubrey is currently enrolled at Fashion Careers College in the Fashion Design Certificate Program. Aubrey is working at Nordstrom in the completion of the Future Leaders internship program. Aubrey's ultimate goal is to open up a web based clothing line in hopes of one day opening a small boutique of dresses for women.
Tania Zambrano (619) 944-5511
Tania graduated in August of 2009 with a Certificate in Fashion Design and Technology. Tania works full time in the Finance industry. Tania is also a freelance fashion designer. Tania's career goal is to have her own company and label.
Victoria Roberts (203) 935-7933
Victoria graduated from Fashion Careers College with a Degree in Fashion Design. Victoria is currently a costume designer is Washington D.C.
Krystalyn Carmelo (619) 942-0509
Krystalyn is a Fashion Careers College graduate with a Certificate in Fashion Design. Krystalyn graduated in September 2009, and is currently working on her business degree at City College in San Diego. Krystalyn works for Boy Scouts of America and would like to further her career by having her own line of women's clothing incorporating a variety of styles.
The designers' collections were featured followed by a fun retrospective highlight. Thirteen costumes from the Second Annual Art of Fashion event at the Timken were shown on the runway.
So too were some local "Fashion Runway Divas. " The Diva Models were Madeleine Pavel, Connie F. Sharpe, Carol Baumer, Connie Collier, Sandi Smith, Pam Wilson, Debbi Flint, Pam Price, Anita Norton, Kathy Hogan, and Birgit Ford.
Special Golden Hanger Fashion Awards were given to select Honorees for their contributions to the San Diego community. The Honorees are Fred Sweet, Pat Launer, Phyllis Van Doren and Sally B. Thornton. That's Sally who is known for her generosity to so many San Diego causes.
Celebrity models this year were Kerstin Lindquist of KGTV , Sandra Maas and Leonard Simpson of KUSI, and Shally Zomorodi of Fox 5. They accompanied some very special Make-A-Wish children down the runway. All were dressed in custom outfits designed by the FCC students .
Media sponsor for this event were San Diego Home/Garden Lifestyles. Other sponsors included Cal Marine/Matt Carr & Tom O'Connor, Judy Smith, Suzanne Figi, Salah M. Hassanein & Zandra Rhodes, and Sally B. Thornton.
FCC Designer Paula Cobian added insight about her collection. "My inspiration came from the famous female Mexican artist Frida Kahlo. I recreated her painting "Frida and Diego Rivera" into a fashion piece. My whole collection consisted of recreating her art into fashion. Every piece represented her paintings. I was very excited to do this collection because it represents my culture and I used rich colors to showcase how Mexico is full of life. My muse was Frida. I am a fan of hers and I enjoy viewing her self portraits. I love how she just basically wrote her life story on canvas. Last nights presentation was my pride and joy. I designed a collection that I enjoyed creating and a collection that I knew would spark some attention. The bright colors the elaborate hair pieces and gold jewelry made my collection bring Frida back to life. I hope in last nights show there were Frida fans out there and I hope they enjoyed it."
Oh yes we did.
Congratulations to all of the inspiring designers,
If you wish to purchase photos, please email your inquiry. No downloading of photos without express written permission by The Social Diary thank you.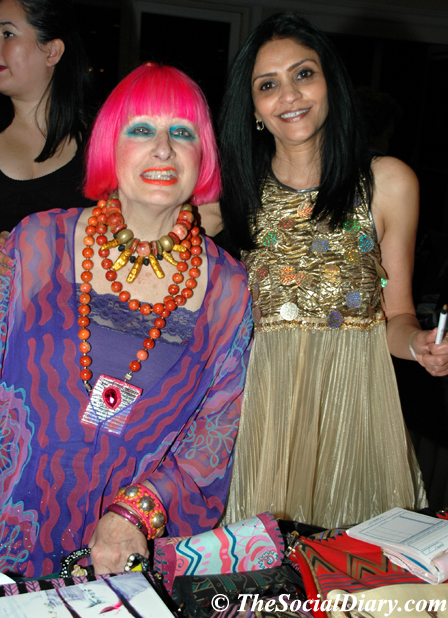 Honorary Chair Zandra Rhodes and Chetna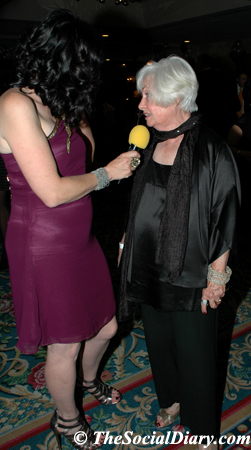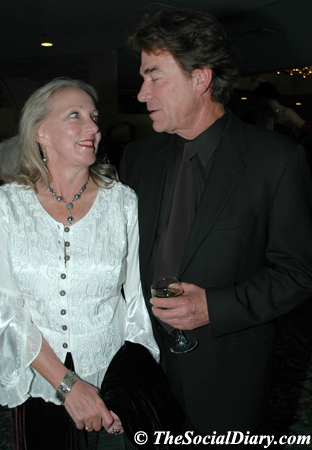 Honoree Phyllis Van Doren being interviewed by Tanya McAnear ** Victoria Hamilton and Paul Hobson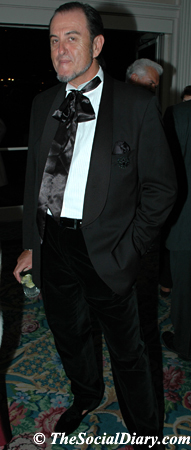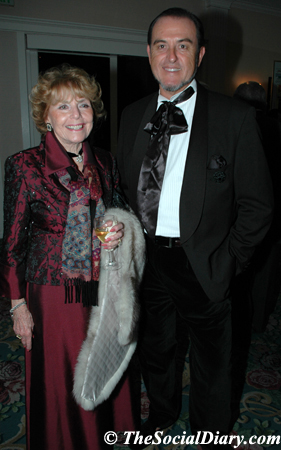 Gilbert Meza ** Marilyn McCartney with Gilbert Meza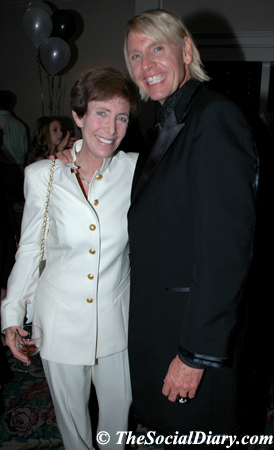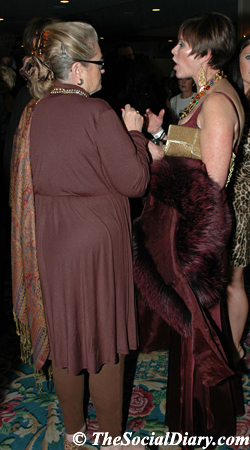 Cindy Goodman with Leonard Simpson ** Honoree Madeleine Pavel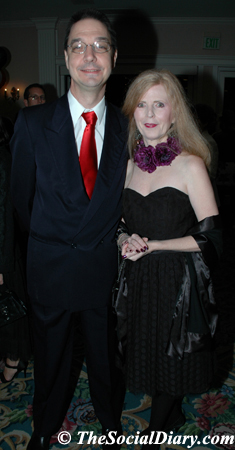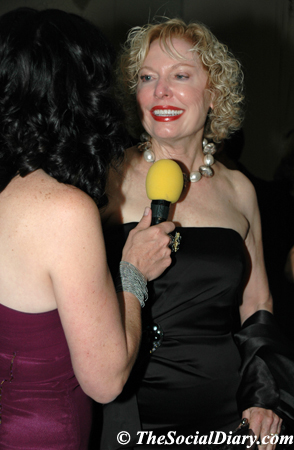 Sheree Neff and husband ** Pam Slater- Price being interviewed by the one and only Tanya McAnear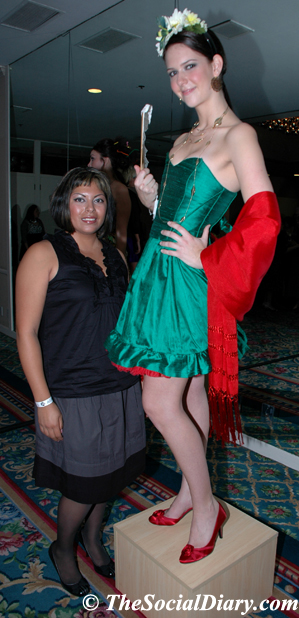 Designer Paula Cobian and model Selena Pribyl ** Sandra Maas in an elegant Andrea Burke design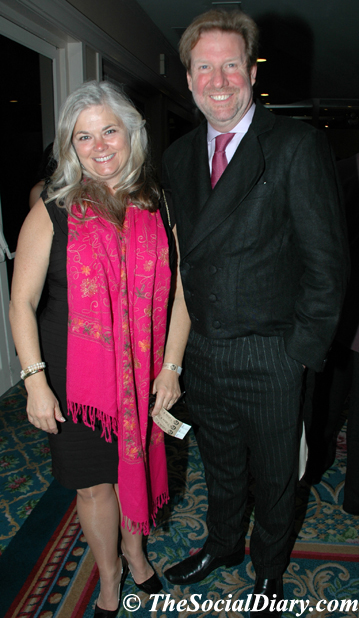 Anna Sue and John Wilson of the Timken Museum of Art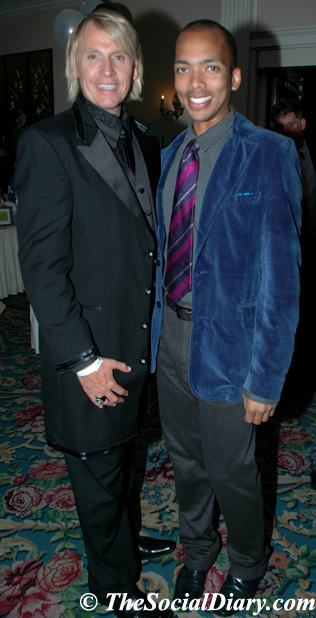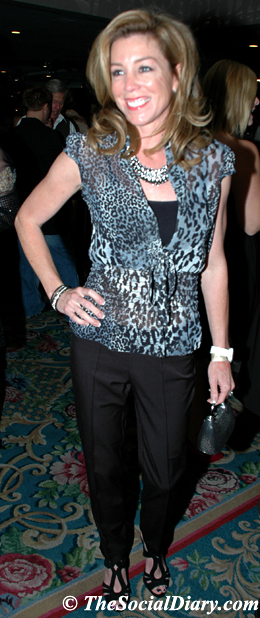 Leonard Simpson with Christopher Badoo ** Elizabeth McKinnon
More links to check relating to this event
Art of Fashion at the Timken 2009
reported by Margo Schwab, proud to be a participant and reporter for this event since 1997.
The Buzz
The American Cancer Society.....
'The Second Annual San Diego Discovery Gala Beach Party held on November 14th was not just fun but also raised over $207,000 to go towards cancer research and programs. We had close to 300 people in attendance which was exciting since there were several other events that evening. The auction brought in more dollars than the previous year, due to Carrie Botzum and her wonderful committee. Hot ticket items included several mini Dell laptops and a beautiful handcrafted surfboard made especially for the event. This was also the place to accessories with fun handbags and a great cross section of jewelry including diamond studded earrings. Wine was flowing thanks to Terri Franklin who managed to get all the dinner wine and gift basket wines donated. Beach Blanket Bingo, with Annette Funachello and Frankie Avalon, played on the big screen while our guest danced or should I say twisted the night away.

Most importantly, special thanks to all of our wonderful volunteers and sponsors. You are the true heroes. We couldn't do what we do without you. I am especially touched that SAIC once again raised the bar by donating $50,000 towards the event. I would be remiss if I didn't mention my Co-chairs Ann Haddad and Sharon Blanchet. Both are seasoned veterans at planning events. Ann has become a wonderful friend and mentor. Sharon's energy and creativity helped bring the place to life. What a dynamic duo!'

Barbara Tramelli, Director, Distinguished Events
American Cancer Society


____________________________________________________________
Photoshopping and Photography Services
available by The Social Diary
~ 619-384-7333
email TheSocialDiary.com
_______________________________________________________________
Email Commentary to be added
email editor@thesocialdiary.com
* Margo Schwab, more formally known as Margaret E. Schwab, has produced, written, interviewed and photographed for various media organizations since 1989. Schwab attended Holton Arms School, La Jolla Country Day School and La Jolla High School. Schwab has a B.A. from Scripps College, spent a business internship with S.A.I.C., Science Applications International Corporation, and earned a Masters of Business degree, M.B.A., from the University of San Diego. Schwab additionally took college courses from Harvard University, and Syracuse University. Schwab volunteers for numerous charity organizations. She also continues to support animal organizations and the prevention of people and animal abuse. Schwab is the editor of The Social Diary.
Margo Schwab and Scott Johnston of the Social Diary are pleased to announce partnerships with the San Diego Humane Society, San Diego News Network and now, San Diego Home & Garden Magazine.
San Diego's The Social Diary would like to say a special thank you to our advertisers.
Valerie and Harry Cooper, Patrons of the San Diego Opera
Valerie and Harry Cooper, Patrons of The Museum of Contemporary Art San Diego
Judith C. Harris, Blair Harris, and Robert Singer, MD supporting the
Dian Fossey Gorrilla Fund International
H. Moradi Jewelers on Prospect Street in La Jolla
La Jolla Beach & Tennis Club
La Jolla Shores Hotel
The Shores Restaurant
The Marine Room
Dr. Laurie Marker of The Cheetah Conservation Fund
Pat O'Connor of Fashion Careers College
Pamela Pogue of Juelerie
Kary Favish of the Worth Collection
Diana Cavagnaro of Designer Millinery
Jordan of Jordan Art Couture
Lizz Russell of The Lizz Russell Collection
Gary Parker of WineSellar & Brasserie
Chef and Owner Pasquale of Cafe Milano
Alex Gonzalez of Mercedes Benz of San Diego
Kevin Smith of Extreme Pizza in La Jolla
Jeremiah Sullivan of Neptunic Sharksuits
Drs. Sue and John Morizi of The Animal Hospital of La Jolla
Eugene Ladopoulos of Mistra Estates Olive Oil
Warning ** photos, video and writing on this site are the
2009 copyright of The Social Diary LLC and its subsidiaries.
no reproduction of any part or parts is allowed without written permission by The Social Diary