The Buzz
Restaurant Buzz
Mandarin House might just have the fastest takeout delivery in town... and if you are local, you already know how good the food is... and if you eat there, table side Peking Duck!
Down La Jolla Beach & Tennis Club Way
Crayfish, they look like mini-lobsters, and small turtles are enjoying residing in the pond there.... Kima couldn't quite figure those critters out...pinchers and all..
Know what you are getting - Safe Puppy Buying
Cheers to 10 news that investigated a few local pet stores in possible violation of the law.... according to the report,, pet stores are required to disclose where a puppy is from and its health records.... click to see what the what is and some come comments made by Mark Goldstein of the San Diego Humane Society.
http://www.10news. com/investigation ns/18054276/ detail.html
....of course there are so many perfectly wonderful dogs already at the San Diego Humane Society, the Helen Woodward Animal Center and more that are just waiting for adoption!
Insist on health records though, above all, a parasite test. This is always done at the Humane Society and Helen Woodward....Parasites are cureable, just important to know to know what to do!
Upcoming Events
Tuesday, December 9th
St. Germaine's Children's Charity Tea
Chairs Susie Spanos, Tiffany Brown, Lisa Khoury
To learn more please visit www.stgermainechildrenscharity.org
Wednesday December 10th
Epilepsy Foundation's Gingerbread City
Sally B. Thornton is Chair, the event features Rita Coolridge.
To learn more, please visit www.epilpsysandiego.org
Saturday December 13th
The Arthritis Foundation San Diego Area Chapter's Jingle Bell Run
To learn more, please visit please visit www.arthritis-sandiego.org
Merry Christmas,
Happy Hannukah,
to you and yours!
** The San Diego Social Diary **
Advertisements
______________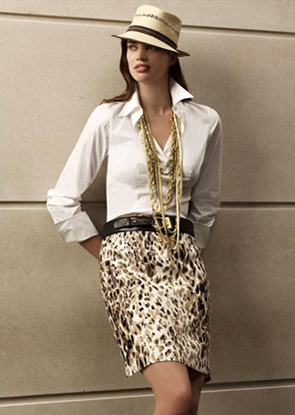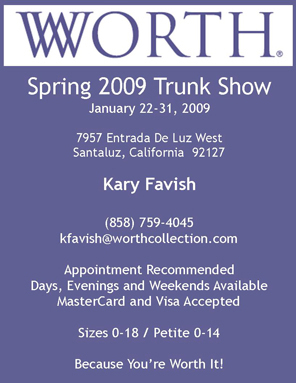 Kary Favish representing the
The Worth Collection
858- 759-4045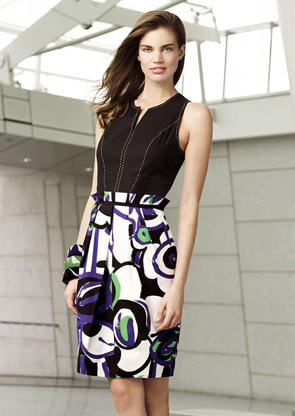 __________________________
** SAFE RIDE SOLUTIONS **
The Smart Membership - The Smart Gift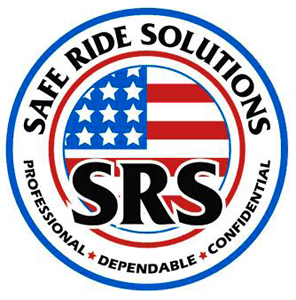 Stay DUI and Stress Free This Holiday
We provide Confidential Executive Level
DUI Prevention and Safe Ride Services
in the comfort of your own vehicle
~ We get you home safe! ~
* All drivers are off-duty or honorably retired
Members of Law Enforcement
* Individual and Corporate Memberships available
* Multi-lingual Staff
* Experienced Drivers
*Confidentiality Ensured by Contract
* Available in Cities Nationwide
~ makes a great gift for a loved one ~
You have too much to lose, use Safe Ride Solutions
__________________________________________
DESIGNER MILLINERY
hat designs by Diana Cavagnaro
Change Your Life…Wear A Hat!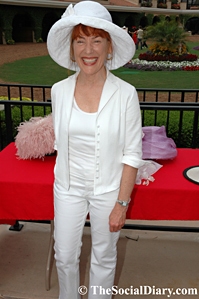 619-987-9920
Founder of Chic Fashion Tours
_____________________________________________
The WineSellar Group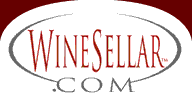 9550 Waples Street
San Diego, California 92121
Gary Parker's Wine of the Month makes a terrific and fun gift!
858-450-9557
Gary Parker's Wine Picks This Month
~ Wednesday and Saturday wine tastings ~
__________________________________________
Enjoy the taste of Milano in La Jolla!
~ where locals go for great Italian food, at fair prices ~
Parties of up to 50 at prices starting at $22 per person. Private Room available.
Join us for 'smart supping' between 4:30 p.m. and 6:30 p.m. and choose a select soup or salad, menu entrée, and dessert for $17.95.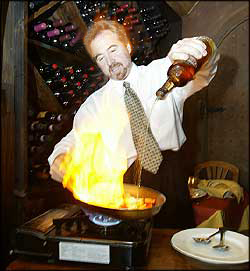 Chef Pasquale Preparing Dessert Flambé !
Hours: Monday - Friday
Lunch: 11:30 a.m. - 2:30 p.m.
Dinner: 4:00 p.m. - 10:00 p.m.
Sat: 12:00 p.m. - 10:00 p.m. *** Sun: 12 p.m.- 9p.m.

Cafe Milano
711 Pearl St
La Jolla, CA 92037
Tel: (858) 454-3806
Fax: (858) 454-3805
____________________
Mercedes Benz of San Diego NEWS
Great selection of Pre-Owned & Certified Mercedes
Mercedes Hybrids Vehicles arriving in 2009
Learn about Blue TEC Clean Diesel Cars
Mercedes Benz of San Diego
& Alex Gonzalez
Professional, Courteous, Reliable
"Alex not only got me the best deal, he tailored the buying experience into a pleasant one. So much so that I went and bought a second Mercedes from him." - Scott Johnston
Alex Gonzalez
agonzalez@penskeautomotive.com
cell direct 619-459-7478
___________________
Mei Zen Cosmetic Acupuncture
the affordable face rejeuvenation with long lasting beauty and health results!
Holiday Gift Certificates Available
"Diane takes care of my back problems, my face, my health... Acupuncture makes me feel like a million bucks!" - Margo Schwab
& so much more....
Acupuncture
nutrition
sports medicine
cold laser therapy
Diane Bousquin, L.Ac.
Holistic Traditions
470 Nautilus Street Ste. 201
La Jolla, CA. 92110
619-808-1099
____________________
The Lizz Russell Collection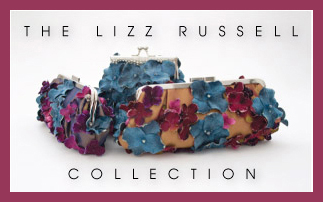 more than purses,
Lizz Russell's Couture Gowns are coveted too!
Lizz Russell
www.lizzrussell.com
everywoman@lizzrussell.com
Certified MBE
Phone: 619-263-3833
Fax: 619-527-8417
___________________________
Jordan Art Couture

To learn more about
Jordan Art Couture
please visit
Ring 909-534-1495 for more information
____________________
Dr. Laurie Marker & The Cheetah Conservation Fund
______________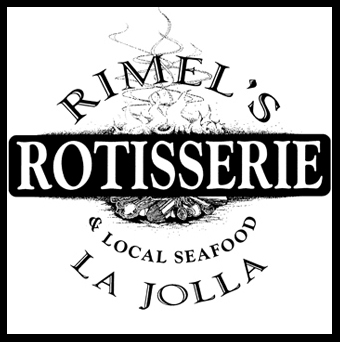 Rimel's Rotisserie & Local Seafood
in La Jolla
1030 Torrey Pines Rd, La Jolla, CA 92037
(858) 454-6045
______________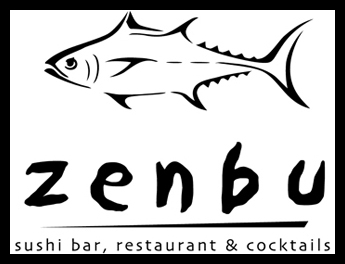 Zenbu Sushi Bar & Restaurant
~ where locals in the know go ~
& Zenbu Lounge on Fridays and Saturdays
'more than sushi, simply the best'
7660 Fay Ave., Ste. 1, La Jolla
Tel: (858) 454-4540
____________________________
Kima Goes 'Extreme'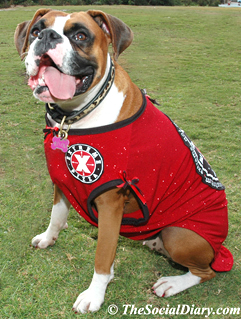 Gobble, Gobble!
Fast La Jolla Pizza Delivery!
Click for menu & order online!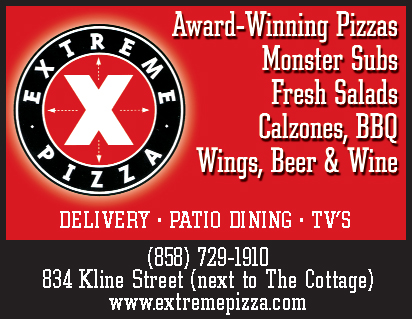 __________________________________________
NEPTUNIC SHARKSUITS
worn by Marine Researchers and Oil Rig Divers
are about to launch sport specific products
Investment Inquiries welcomed
trademark & photo are the copyright of Jeremiah Sullivan and Neptunic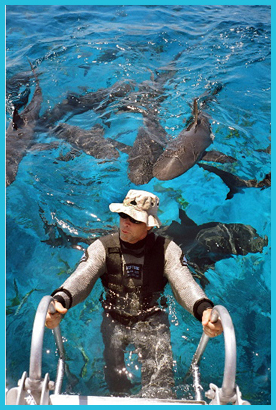 the original award winning sharksuit designed by Internationally recognized Marine Biologist and Photographer Jeremiah Sullivan
_______________________________________________________________________
The Animal Hospital of La Jolla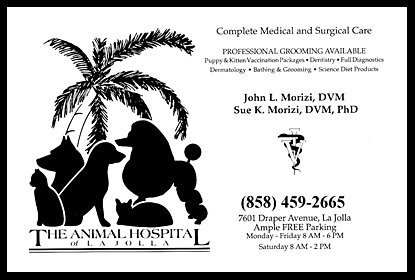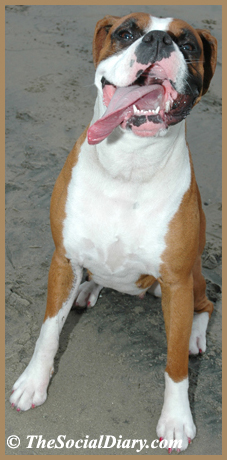 Kima loves the 'dog gone great' care she receives at the Animal Hospital with Drs. Sue Morizi and John Morizi and their animal loving staff!
__________________
As Seen in the July Issue of Ranch & Coast Magazine
to Promote the San Diego Humane Society's Fur Ball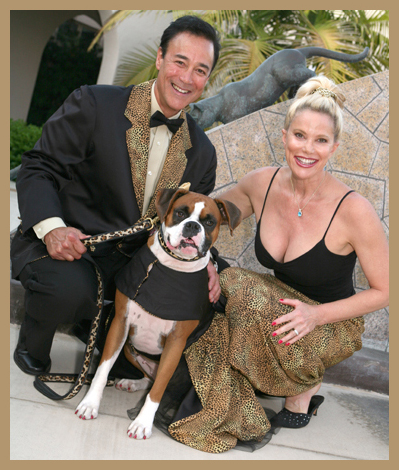 Jemima Dutra Custom Designs
Scott, Kima and Margo in Jemima Dutra's Custom Designs, photo courtesy of the San Diego Humane Society
858-349-0957 mobile
** Email**
~~~~~~~~~~~~~~~~~~~~~~~~~~~~~~~~~~~~~~~~~
FEATURING THE BEST IN MEATS FOR YOUR FAMILY GATHERING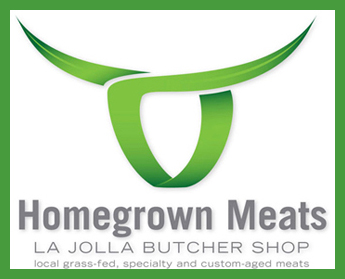 HOMEGROWN MEATS LA JOLLA
BUTCHER SHOP
7660 Fay Avenue, Suite C, La Jolla 92037
next to Zenbu and across from The Cottage.

Homegrown Meats / La Jolla Butcher Shop
Monday-Saturday: 10 a.m. - 7 p.m.
Sunday: 11 a.m. - 6 p.m.
____________________