The Timken and FCC
Merge Fashion and Art Seamlessly
Guests were invited to 'be a fashionista' August 29th, 2009 at the Timken Museum of Art, and they did. It was all for the 2nd Annual Art of Fashion, a clever mélange of models 'en tableau' wearing unique Fashion Careers College current student and graduate designs interpreting European master paintings.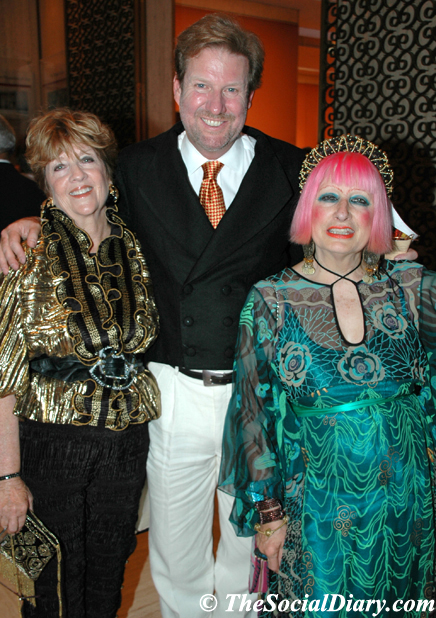 Chair Pat O'Connor with Timken Museum Director John Wilson, and Honorary Chair Zandra Rhodes
FCC design graduate Jemima Dutra had this to say. "My assigned art piece was Mary Villiers, Lady Herbert of Shurland by Van Dyck, which I feel is an amazing work of art. I drew inspiration from the richness of the colors and by the dress she was wearing. I used gold silk, black velvet trim, and lace that I hand-beaded to create a dress that was contemporary, wearable, and had hidden detail work, just like the work of art."
Something quite a few of the guests cleverly did. One standout was Valerie Cooper. Valerie took on the knight's steely look of days long gone and brilliantly re-invented the idea with a metallic edge. She wore silver Christian Louboutin stilettos, and a black Moschino dress embellished with a modern pattern of safety pins.
Safety was definitely not in the thought process of this edgy crowd.
Patrons Mary and Peter Elson found one designer's talents to be quite the nautical standout. "We loved the whimsical design by Prince Charming, (yes that's his real name), who chose Thomas Birch's "An American Ship in Distress" from 1841 as the inspiration for his un-fathomable creation which featured a model wearing his fabulous nautical blazer as she beautifully wore a ship! Prince told us he recently finished a tour of duty with the US Navy and his creation provided the Timken's American Gallery with great flare and maritime fun!"
And there were more fun creative sightings.
Honorary Chair and International Designer Zandra Rhodes wore one of her own timeless textile designs topped by her bright pink hair, and Chair Pat O'Connor took on the golden age of Cleopatra with her Zandra top and scalloped trousers.
More among the fun mix there included Valerie and Harry Cooper, Sally B. and John Thornton, Michaela Lawrence, Jeanne Jones with Don Breitenberg, Wayne Carlson, Elizabeth and Mark McKinnon, Janet Sutter, Joan Bowes and Larry Davis, architect Bob Dickens with designer Abdul Qadir Hamidi or Q, Leonard Simpson, and Barbara ZoBell who easily put herself over 6 feet tall with Chistian Louboutin platform shoes.
Guests sipped cocktails and nibbled on Tapenade appetizers while viewing the exciting interpretations by 13 designers of clothing worn in 13 European Masterpieces. The creativity was boundless as noted by several people.
"Great to see such flair in over the top designing - this is the future of fashion and they are being educated right here in San Diego," said Valerie Cooper. Jeanne Jones agreed and added this. "I think it is a brilliant concept to match fashion design with the paintings of the masters--both are timeless. It was one of the best fund raising evenings of the year--lots of fun and enormous energy."
Fashionably fun Tanya McAnear had this remark. "The Art of Fashion at the Timken Museum is a perfect blend of creative fashion designs and masters of art."
"To be able to put together my two great passions -- art and fashion into one event has been extremely gratifying, " reflected Pat O'Connor. " To show off the unbelievable talents of my fabulous students and graduates at Fashion Careers College to the public at a venue as beautiful as the Timken Museum is another reason that this is such a wonderful event."
"The costumes and the models were absolutely gorgeous, ' said Joan Bowes. "I admired the way the designers did such an outstanding job of creating the most elaborate clothes and hairdos to resemble the women in the paintings."
"The Art of Fashion has become by far the most energized event of the year at the Timken. 300-plus in attendance, multiple generations, great art, great fashion, great food and drink. The FCC designers outdid themselves. It was an amazing evening and we're already planning for next year," said John Wilson, the Director for the Timken Museum of Art.
'Energized' was the key word that resonated with guests Mary and Peter Elson. "We thought Timken Patrons were dazzling with great fashion and style and seemed energized by the Timken's new Executive Director, John Wilson.
By the way, John Wilson got into the spirit. He wore a jacket with tails reminiscent of a Civil War painting!
Please enjoy the photos.
If you wish to purchase photos, please email your inquiry. No downloading of photos without express written permission by The Social Diary thank you.
Michaela Lawrence with Christopher Baidoo ** Sally and John Thornton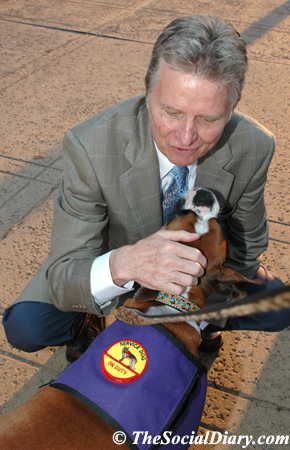 Wayne Carlson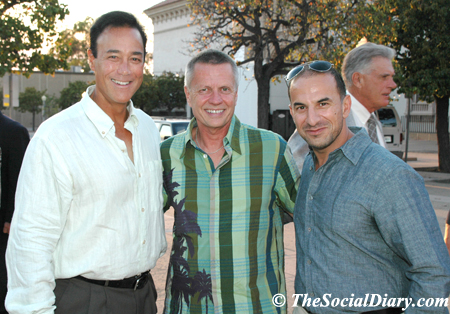 Scott Johnston with Bob Dickens and Qadir Hamidi
Jose Maria Ybarra ** Renee
Joan Bowes and Larry Davis ** Valerie Lawrence
Anna Sue with her daughter Veronica ** John with John Wilson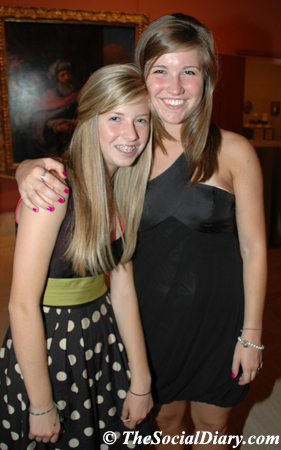 Veronica and Sophia Wilson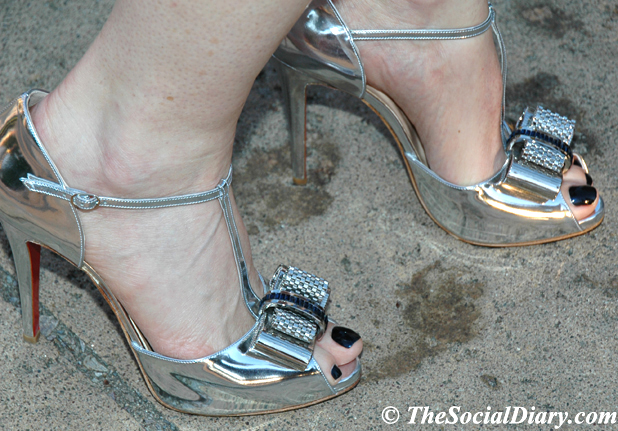 Valerie Cooper's Christian Louboutin Stilettos!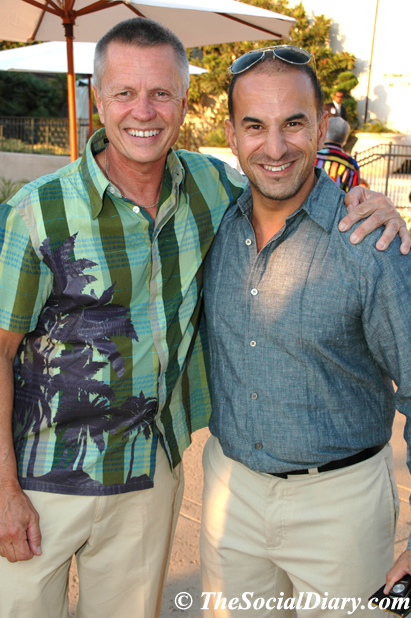 Bob Dickens with Qadir Hamidi or Q
Pat O'Connor ** Jeanne Jones
Mary and Peter Elson with Kima ** Designer Heather Panetti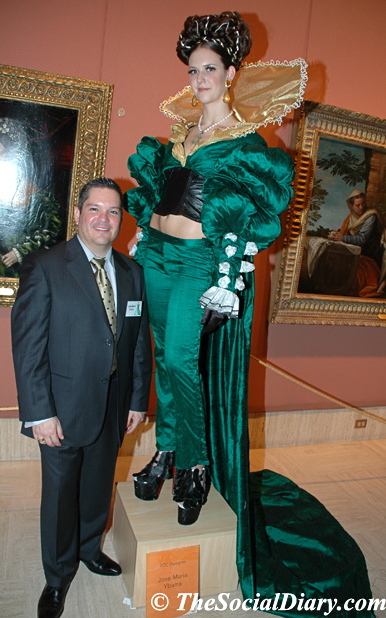 Designer Jose Maria Ybarra and model in Jose's design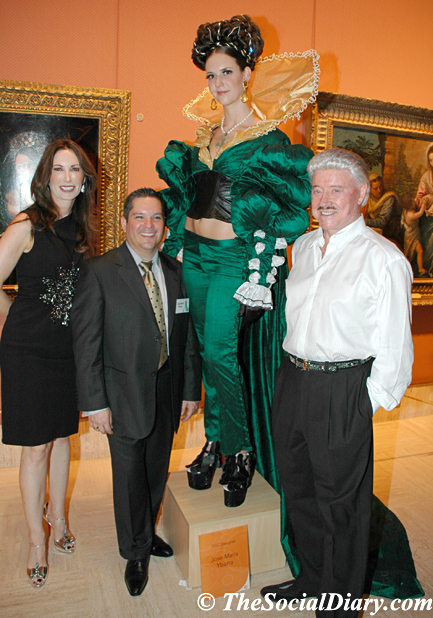 Valerie and Harry Cooper with Designer Jose Maria Ybarra and model in Jose's design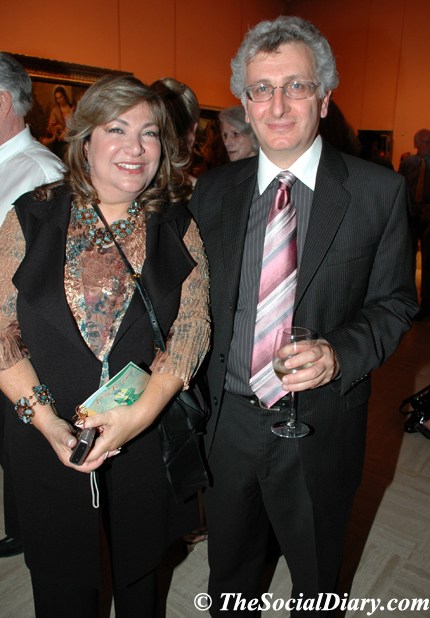 May Zawaideh and Dr. Emad Zawaideh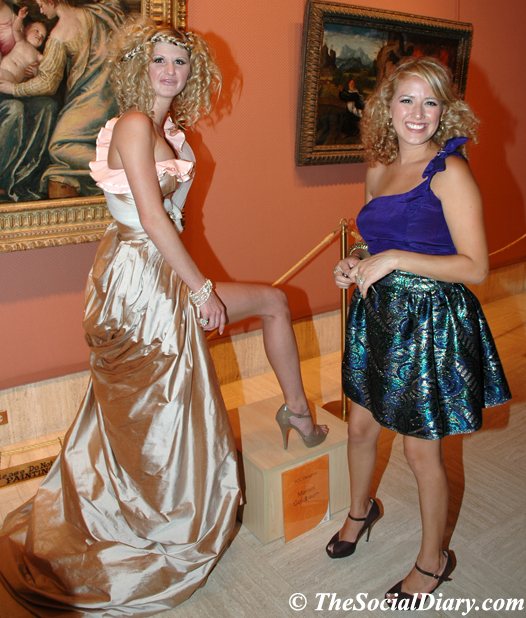 Designer Marisol Goldbaum with model in her design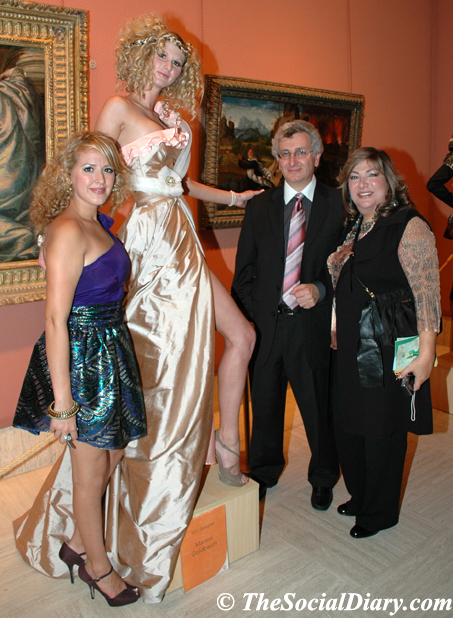 Designer Marisol Goldbaum with model in her design and May Zawaideh and Dr. Emad Zawaideh
Designer Jose Maria Ybarra and model in Jose's design ** Tracy Graham and her design and model
Designer Suzanne Lemasters ** Designer Jemima Dutra with a model in her design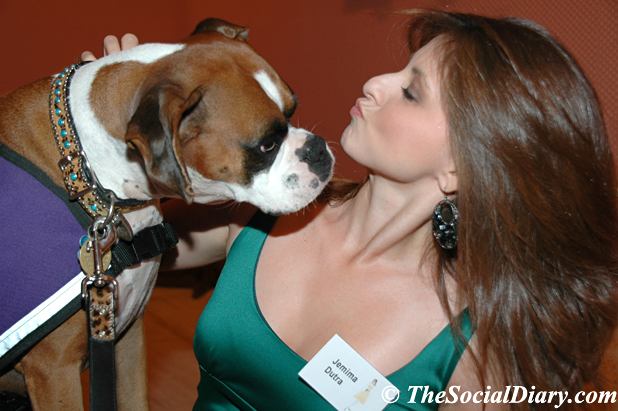 Kima giving Jemima Dutra a kiss... Jemima has designed over 24 gowns for Kima to model in charity shows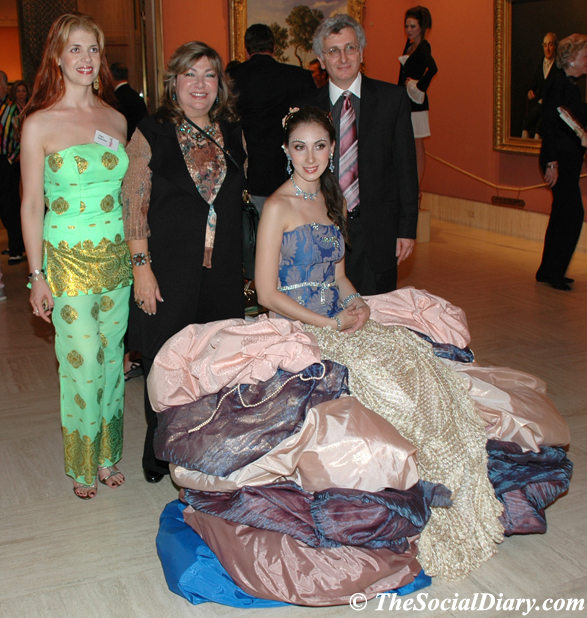 Designer Olga Sanchez with her model and design and May Zawaideh and Dr. Emad Zawaideh
Sophia Wilson with her mother Annasue ** Jemima Dutra's design on model
Harry and Valerie Cooper ** Models
To learn more about the Timken Museum of Art
please visit www.timkenmuseum.org .
To learn more about FCC please visit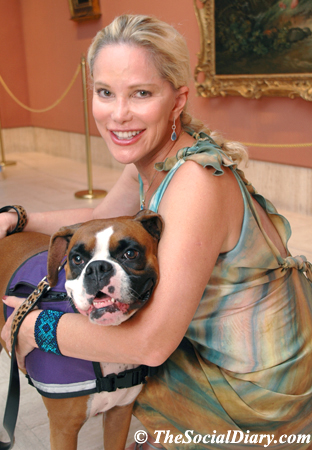 reported by Margo Schwab in Jordan and Scott Johnston
with Service Dog and Arthritis Dog Honoree Kima!
Special thanks to Valerie and Harry Cooper
for having us as their guests!
The Buzz
hmmmmm......... Limoncello, Zenbu and the Coopers!
Pictured here are Valerie and Harry Cooper with Scott Johnston
Cheers!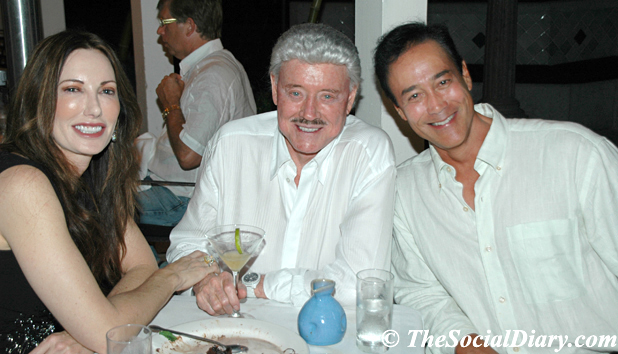 Upcoming Events
September 11th - SIMA will host the 6th annual Liquid Nation Ball at the private oceanfront residence of Fernando Aguerre. This year the Humanitarian of the Year award will go to surf star Flea. Please contact Shannon Park at shannon@sima.com for more details or visit www.liquid -nation.com
September 12th - Club Monte Carlo is coming to the Museum of Contemporary Art San Diego. For details on this gala event, please visit: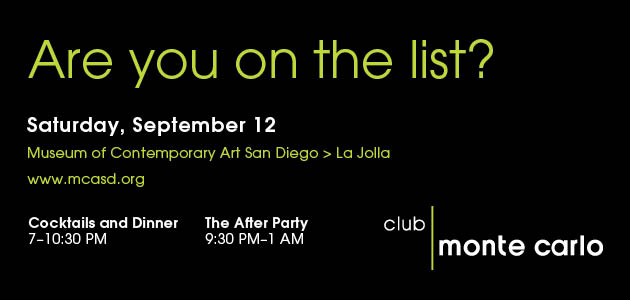 September 17th - The Costume Council of the San Diego Historical Society will be hosting a one-of-a-kind event in Balboa Park to showcase select San Diegan's couture finds. The Social Diary is pleased to be a part of this showcase. For more information about this event, please visit www.sandiegohistory.org
September 17th - The San Diego Police Historical Association will host a Legends Behind the Badge gala & awards evening at the U.S. Grant. San Diego Police Department's Chief of Police William Lansdowne will serve as Honorary Chair with Ramin Portemeyer serving as Co-Chair. Please ring McFarlane Productions at 619-233-5008 for ticket information.
September 24th - The Country Friends will present the 54th annual "Art of Fashion" Runway Show at The Inn at Rancho Santa Fe. Proceeds from the luncheon, fashion show, boutique shopping and wine tasting will benefit Voices for Children, which provides court advocates for children in foster care. Couture fashions presented will be provided by South Coast Plaza. For ticket information, please contact The Country Friends at 858/756-1192, Ext. 4 or via email at events@thecountryfriends.org.
September 14th - Crime Stoppers Golf Tournament.
October 16th - The Rainforest Alliance will host its gala. Details to follow.
October 17th - Sundt Memorial Fundraiser. Details to follow.
October 22nd - The Walden Family Services will host their 6th Annual wine D'Vine event. Please visit www.waldenfamily.org for more details.
November 7th - The Golden Hangers / FCC benefit for Make-A-Wish and San Diego Variety Children's Network.

Proud to be partnered with San Diego News Network
________________________________________________________________
Photoshopping and Photography Services
Photos on this website available if it is of you
available by The Social Diary
~ 619-384-7333
email TheSocialDiary.com
_____________________________________________________________________
Email Commentary to be added
email editor@thesocialdiary.com
* Margo Schwab, more formally known as Margaret E. Schwab, has produced, written, interviewed and photographed for various media organizations since 1989. Schwab attended Holton Arms School, La Jolla Country Day School and La Jolla High School. Schwab has a B.A. from Scripps College, spent a business internship with S.A.I.C., Science Applications International Corporation, and earned a Masters of Business degree, M.B.A., from the University of San Diego. Schwab additionally took college courses from Harvard University, and Syracuse University. Schwab volunteers for numerous charity organizations. She also continues to support animal organizations and the prevention of people and animal abuse. Schwab is the editor of The Social Diary.
The Social Diary is pleased to announce new partnerships with the San Diego Humane Society and San Diego News Network.
Warning ** photos, video and writing on this site are the
2009 copyright of The Social Diary LLC and its subsidiaries.
no reproduction of any part or parts is allowed without written permission by The Social Diary