San Diego Social Diary LLC All rights reserved 2011 (This material may not be published, broadcast, rewritten or redistributed)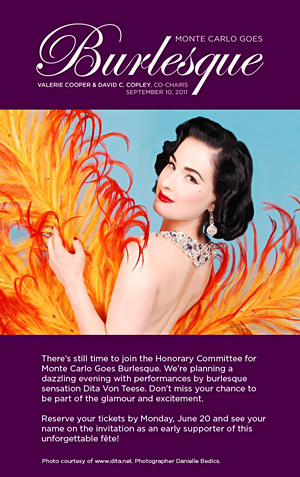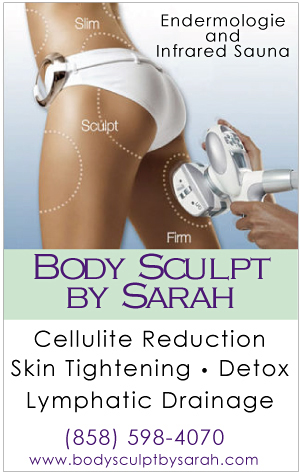 Eclat Culinary Experience
Excellence Delivered
Catering Available
619-708-1933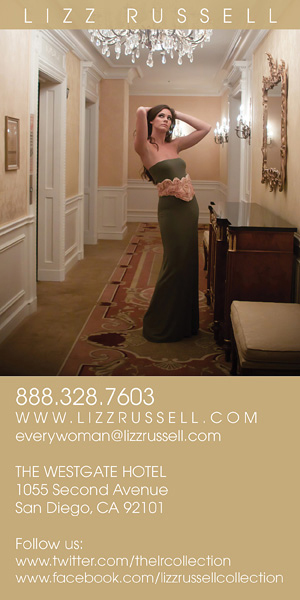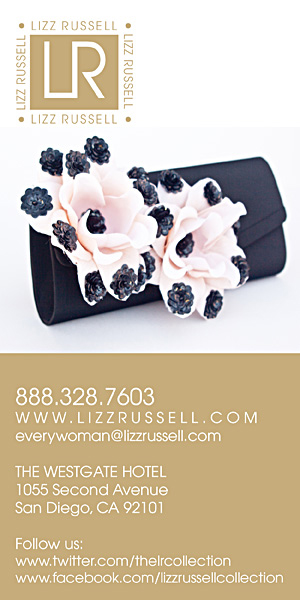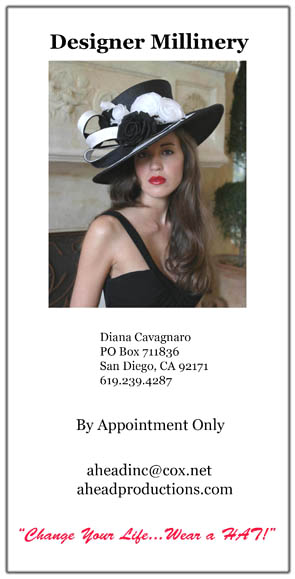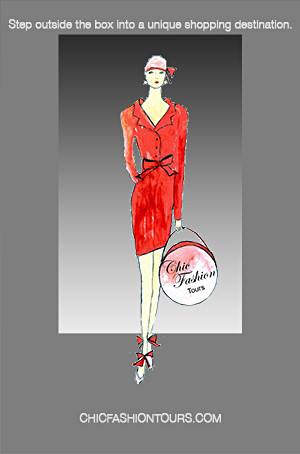 ________________________
Security Consultation
Services by Scott Johnston
SDPD Offcr. (Ret.)
619-384-7333
_______________________
SPECIALS EVERY DAY - Open 7am-3pm!
Homemade, Delicious Food
& Papalulu's will be open soon for dinner!!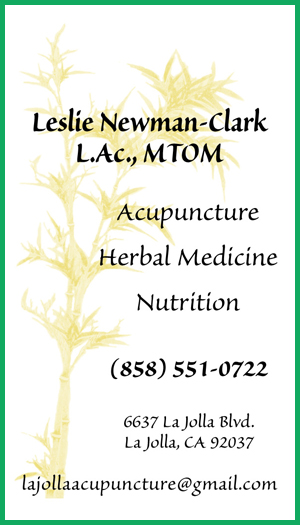 ..... Pain Relief!
WineSellar & Brasserie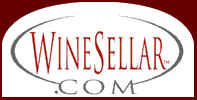 858-450-9557
Restaurant, Gary Parker's Wine Club,
Wine Store and
~ Wednesday & Saturday wine tasting's ~
XXXXCheck out Gary Parker's Pick... X...XXXXXXXa 2007 Clos de la Roche, Grand XXXXXXXXCru for $54 WineSellar Club XXXXPrice,this Pinot Noir is STELLAR!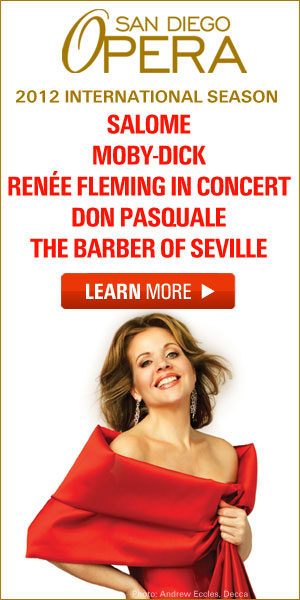 _________________________
For Advertising, please
your inquiry.
Ask about you can support your favorite organization!
_________________________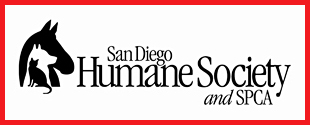 Tiger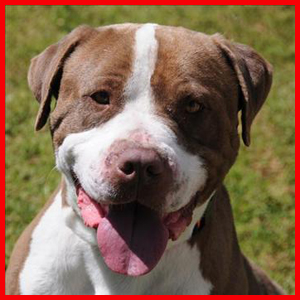 Breed: Pit Bull Terrier (mix)
Color: Brown/White
Age: 5 years
Sex: Male
Weight: 70 pounds
Adoption Fee: $180

Tiger is an adorable, 5-year-old Pit Bull mix with a big heart! He absolutely loves spending time with his people friends and can be very affectionate. Tiger is mellow and easy-going, yet loves to play with his squeaky toys and go for long walks too. This handsome guy is a social butterfly and he gets along great with cats and other dogs. Tiger is very smart and loves to learn. He takes treats gently from your hand. Tiger's housetrained and also is thrilled to go for car rides.
Tiger will do well in a variety of homes, but a home with older children is recommended. Tiger would do great in a home with other dogs! His adoption fee is $180 and includes his current vaccinations, permanent microchip identification, certificate for a free veterinary exam, and more!
SpaSAN DIEGO HUMANE SOCIETY & SPCA
GAINES STREET CAMPUS
5500 GAINES STREET
SAN DIEGO, CA 92110
(619) 299-7012
www.sdhumane.org rky
with other dogs or cats.

Where the locals dine
for Homemade Pastas, Raviolis, and Sauces
Cafe Milano
711 Pearl St, La Jolla
858- 454-3806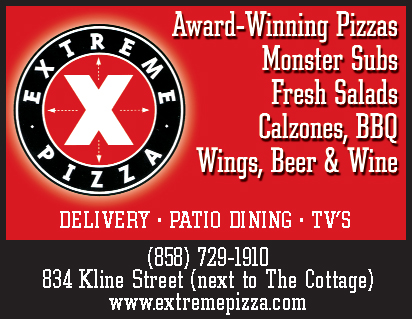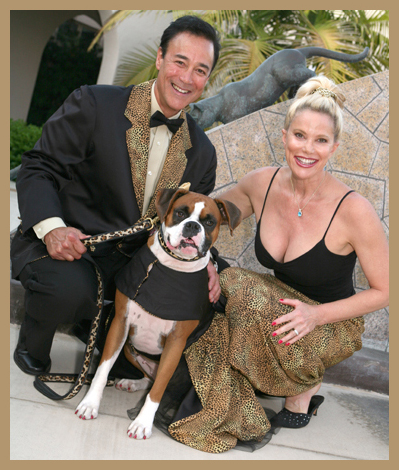 Scott Johnston, Margo Schwab and Kima!
Voices for Wildlife
National Wildlife Federation's Voices for Wildlife held at Beverly Wilshire
(page 1 of 2) ...National Wildlife Federation Page 2 ....HOME
June 15th, 2011 the National Wildlife Federation held its 75th Anniversary celebration of Voices for Wildlife at the Beverly Wilshire Hotel.
But it was not your ordinary fundraiser.
Special guests included the 2 legged, four legged kind... a few had wings too.
But all of the people guests had big hearts.
Among them were the evening's honorees. American film producer Lawrence Bender who is known for his many films including Reservoir Dogs and the documentary An Inconvenient Truth, He is also a co-founder of Americans for Fuel Efficient Cars championing America's clean-energy revolution.
Journalist Anderson Cooper, was unable to come, but he was nonetheless honored for his compassionate and articulate on-the-scene reports on the earthquakes and tsunami in Japan, the BP oil spill, and other global events. Cooper's Planet in Peril documentary spot lit issues threatening earth, its inhabitants and its natural resources.
More honored that night included actress Alyssa Milano who became a powerful force on Twitter and YouTube by educating and involving people to support NWF's efforts to help the Gulf Coast's wildlife. Milano also personally answered phones for CNN's Disaster in the Gulf: How Can You Help telethon.
Howard Ruby, Founder and Chairman of Oakwood Temporary Housing, was honored for his significant role in photographing the changing, and diminishing landscape for animals, in particular, the polar bear. His photographs have helped educate new generations.... and his photography is excellent too!
And Wildlife Honoree Jack Hanna (Jack Hanna's Animal Adventures and Jack Hanna's Into the Wild) was in the house too. You know where there's Jack Hanna, there will be some very entertaining and educational critters.
Among those there mixing with a hawk, owl, wolf, mountain lion, an alligator and a Gila Monster (sweet thing) were actress Yvette Mimieux, actress Jane Withers, actor and comedian Chevy Chase and his wife Jayni, and The 4th Wives Club.
That's the famous 4th Wives Club gals who are very smart, beautiful, and have powerhouse entertainment connections mainly. Among the glamorous group were Carrie Brillstein (Bernie Brillstein), Corina Fields, Anabelle Shulman (formerly Beagleman, Weston), Barbara Cowan, Lorna Berle (Milton Berle... yes the Milton Berle), Melanie Wizan ( Joe Wizan) and Alanna Tarkington.
Alanna Tarkington was the fabulous event chair who made this fundraiser happen along with a power house group including Jayni and Chevy Chase, Mary and Rick Cleveland, Susie and Jonathan Sheinberg, NWF President and CEO Larry Schwieger, and NWF California Director Beth Pratt.
More highlights.... Singer-songwriter Sahara Smith entertained guests with her bluesy vocals, actress, author and activist Anabelle Gurwitch did a terrific job at emceeing, and Jack Hanna was completely floored when Chevy Chase took the stage to give him a special award for all he does for conservation and animal education.
Guests left feeling uplifted after hearing inspiring speeches by scholarship recipients Alec Loorz and Jordan Howard who are steadfast in their mission of education and results for conservation now and in the future.
Enjoy the photos!
Be advised strictly no downloading, publishing, broadcasting, printing, or copying of photos or content. Please email purchase requests of photos you are in.
Enjoy the Photos!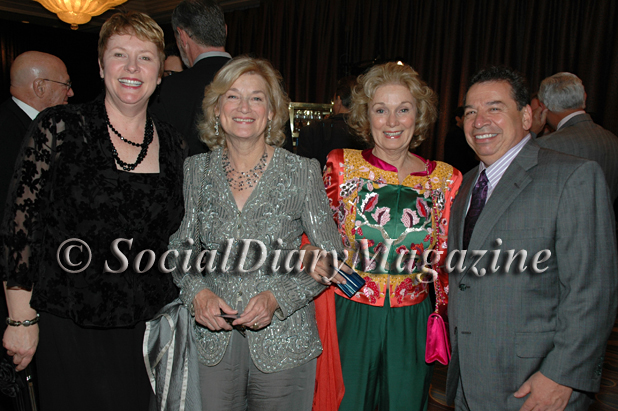 Guests with Yvette Mimieux in the red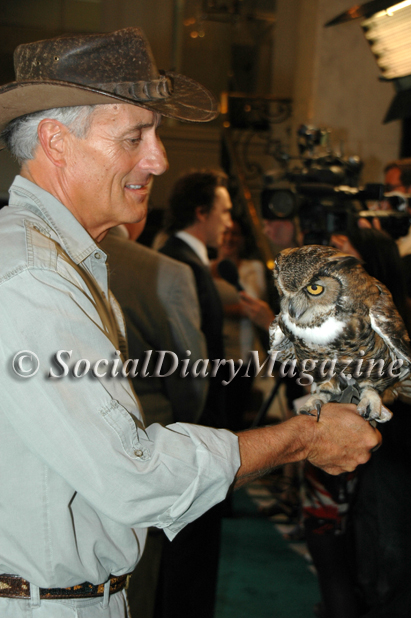 Jack Hanna with an owl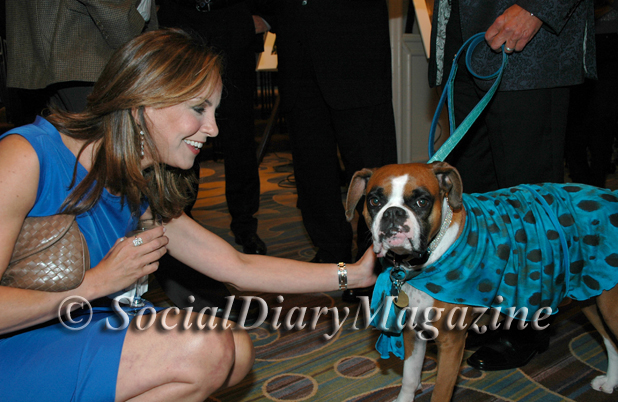 Kima the Service dog being a hit in cheetah by Jordan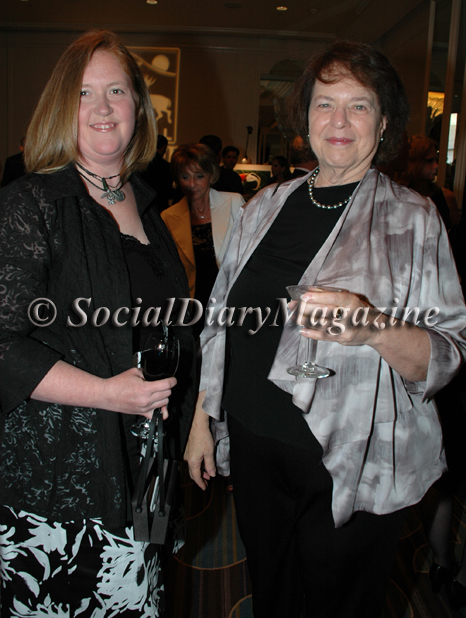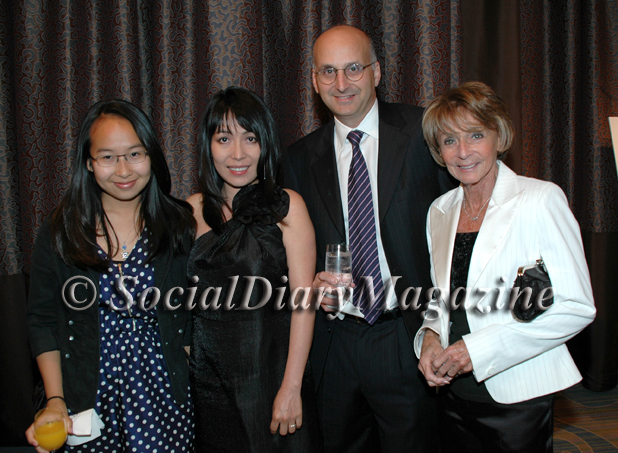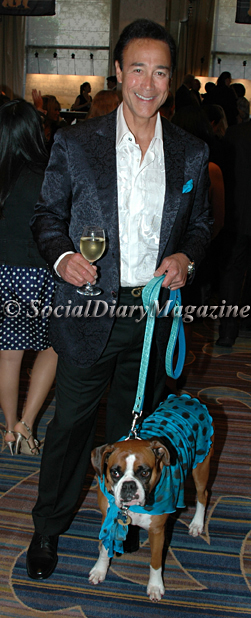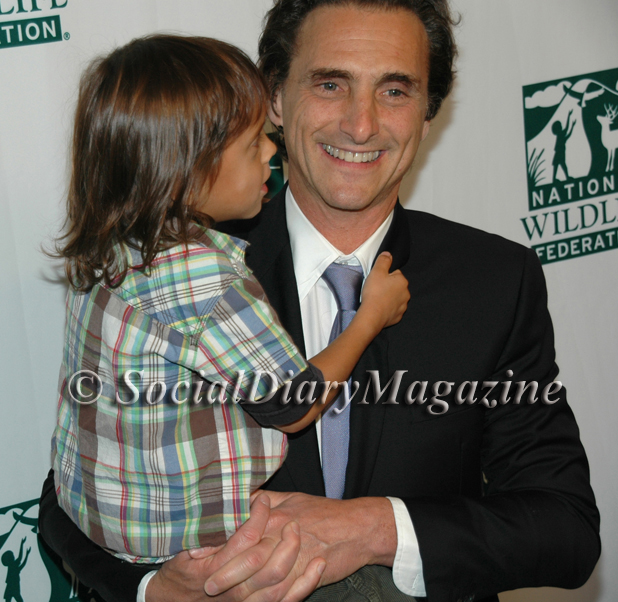 Lawrence Bender and son with Larry Schweiger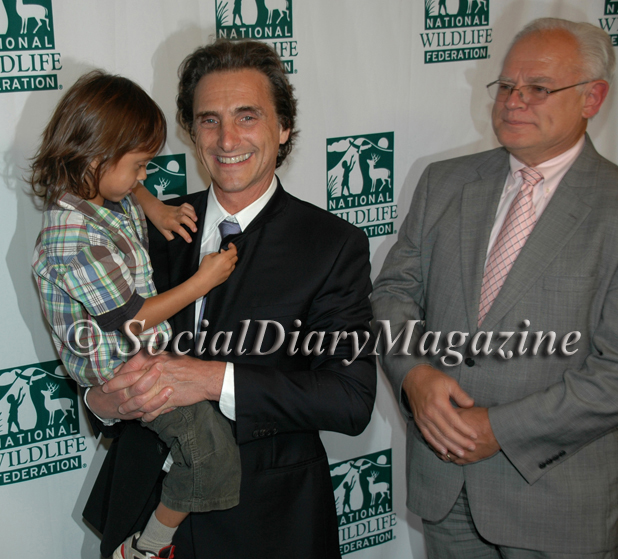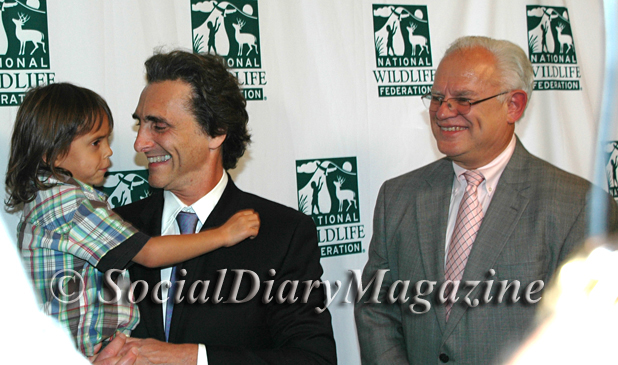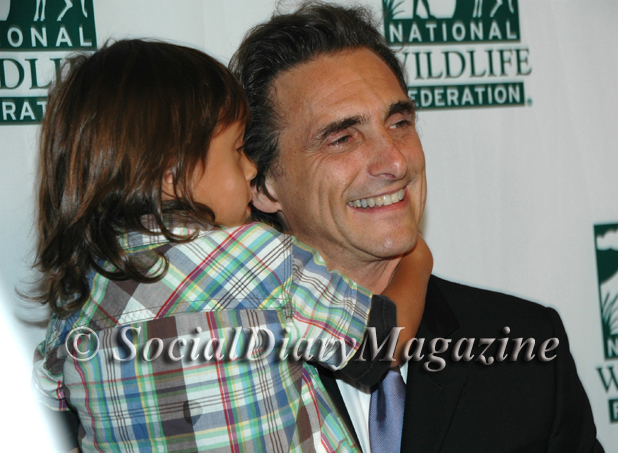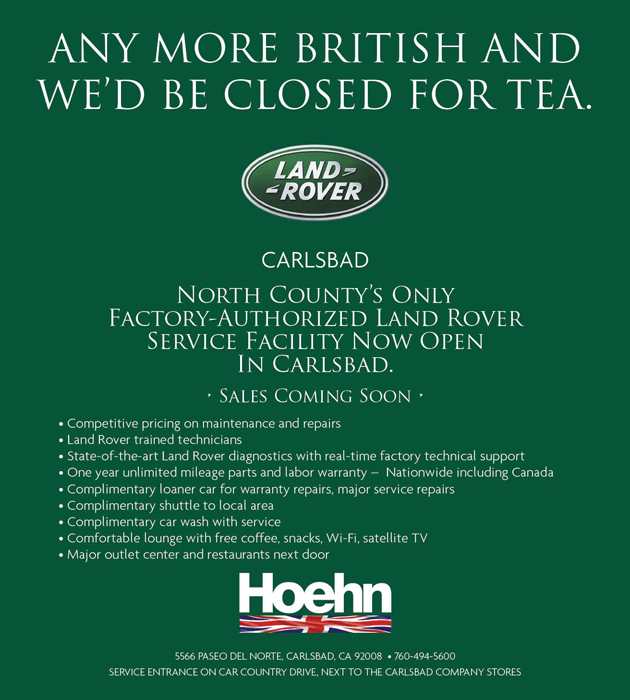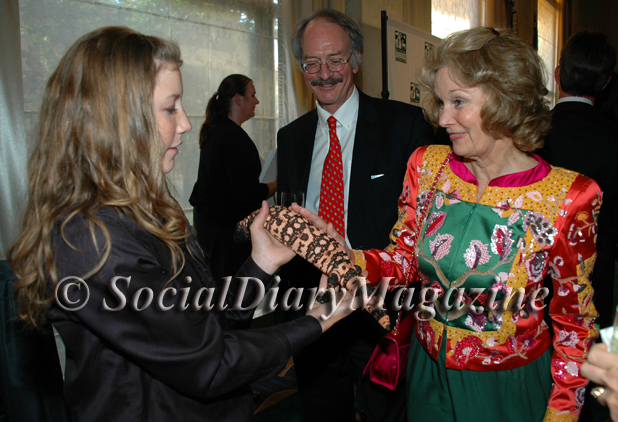 Actress Yvette Mimieux with a friendly Gila Monster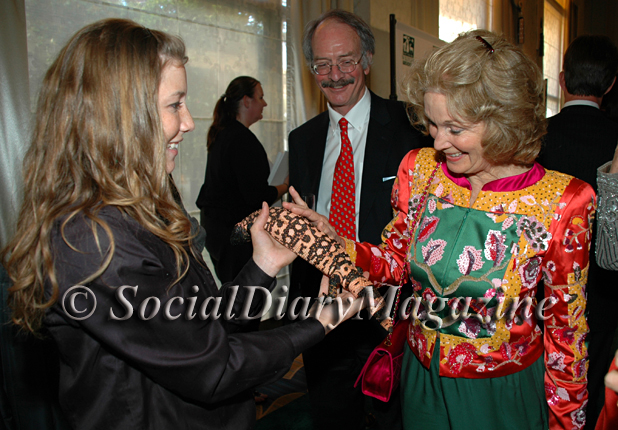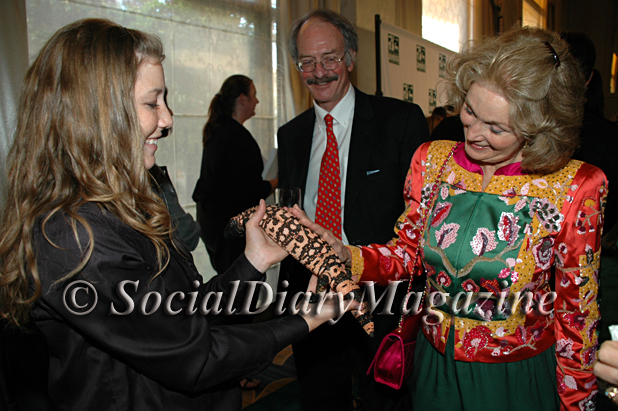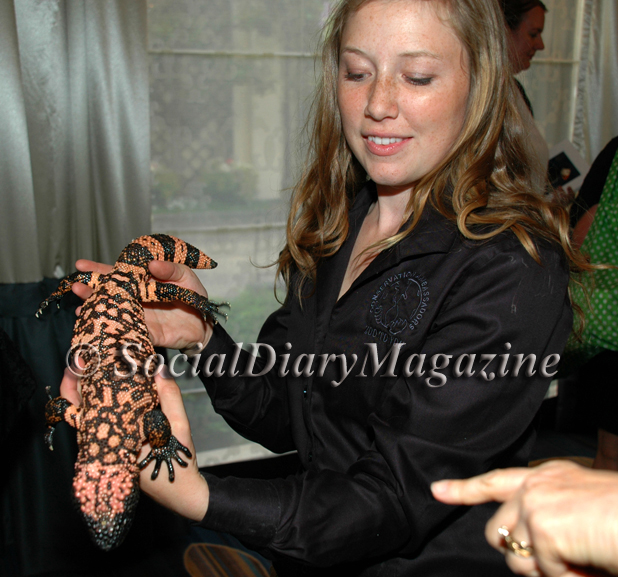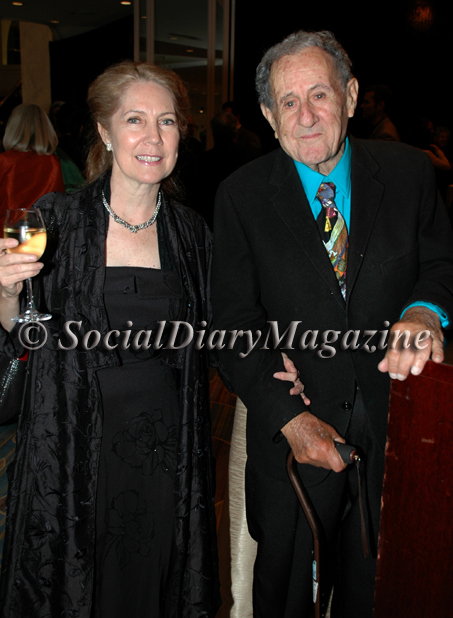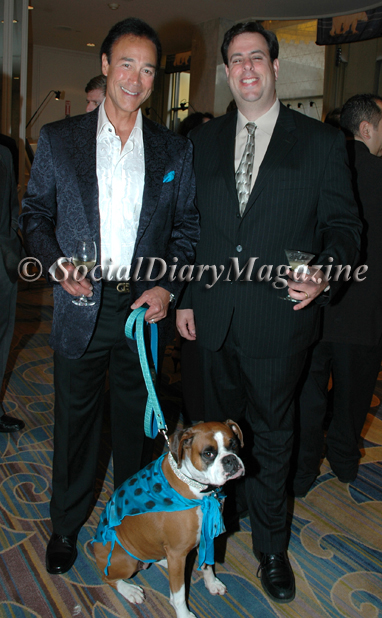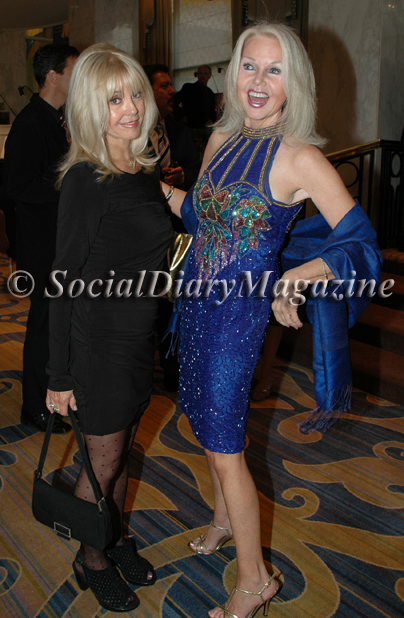 The Malibu Girls.... Melanie Wizan and Event Chair Alanna Tarkington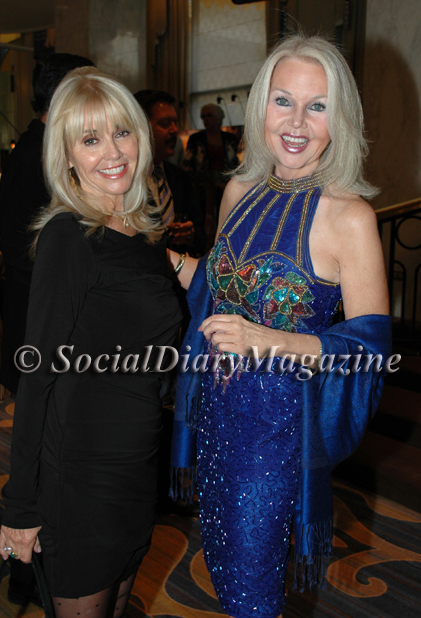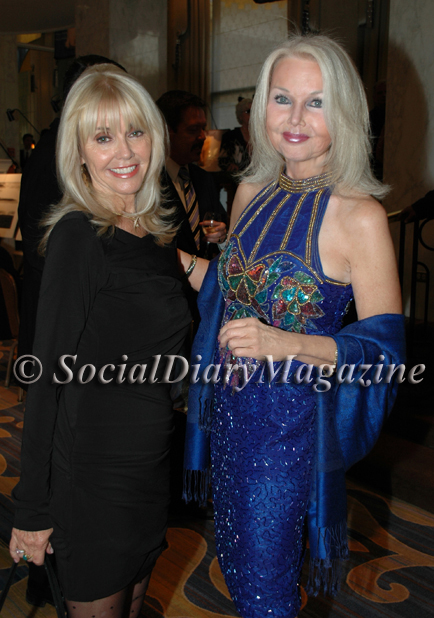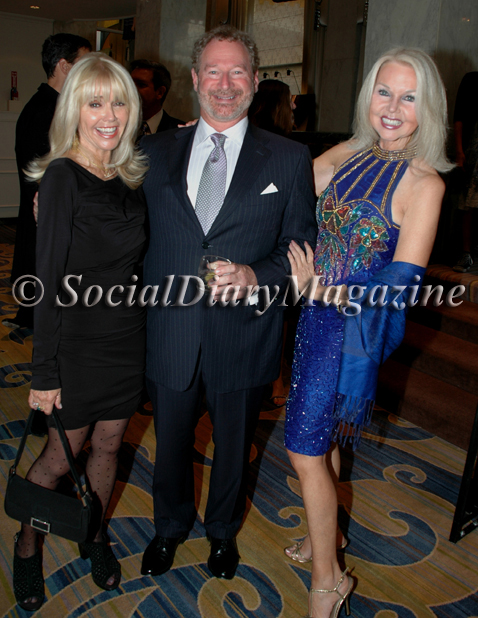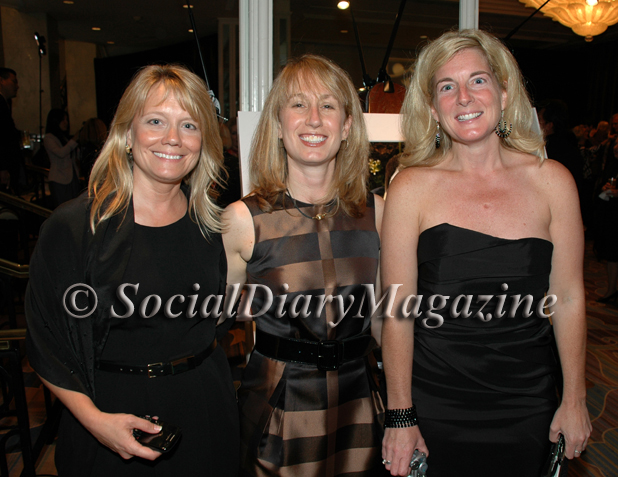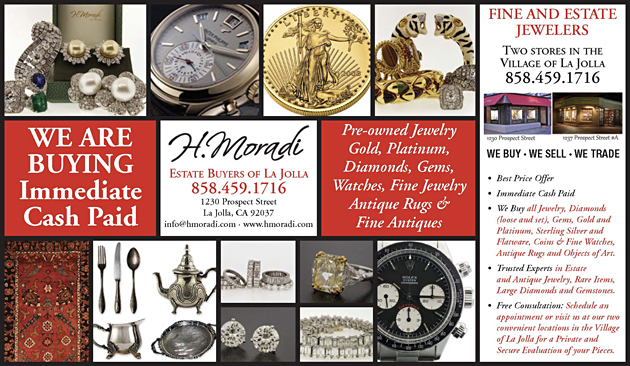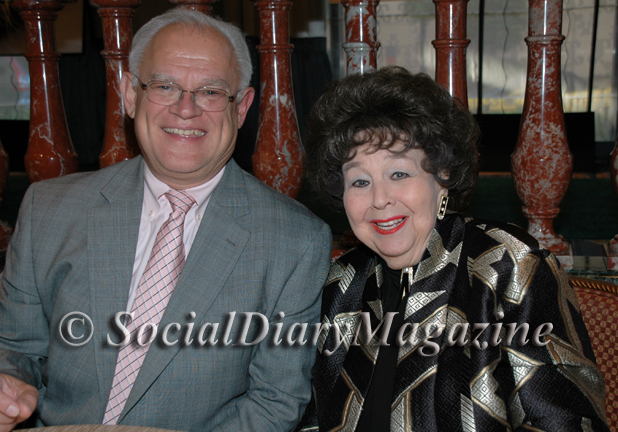 Larry Schweiger with the very delightful Jane Withers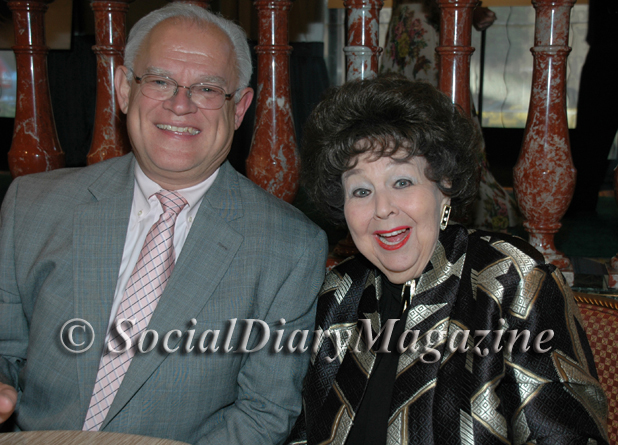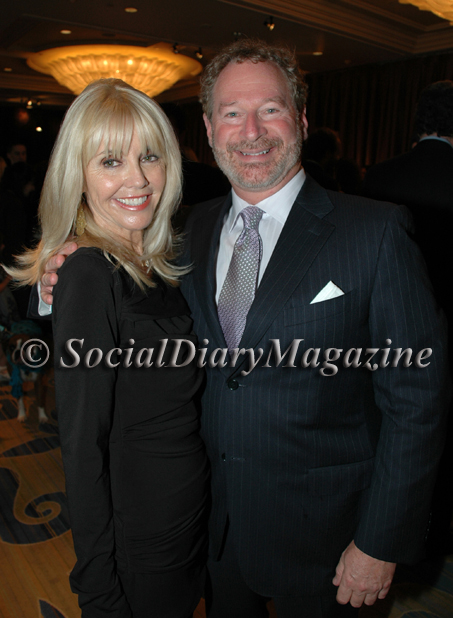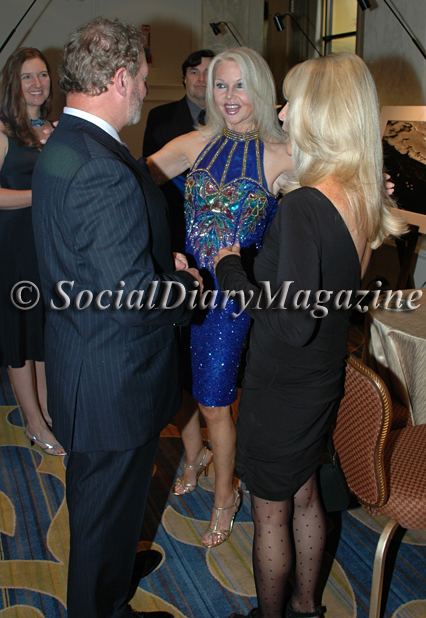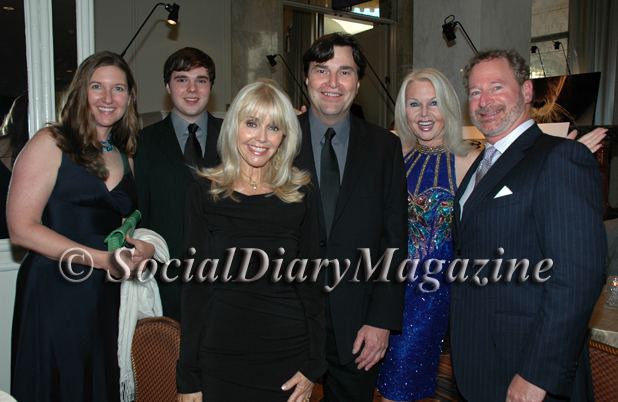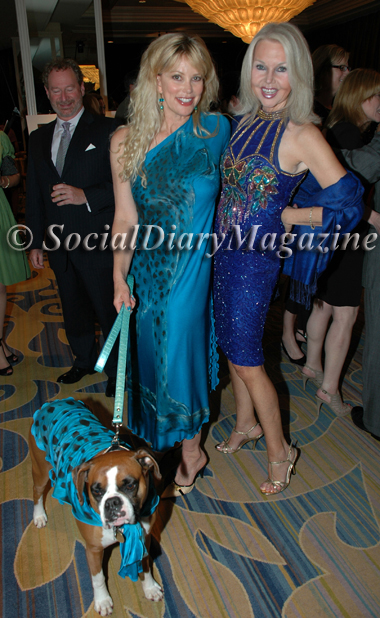 SDM's Margo Schwab and Kima with Alanna Tarkington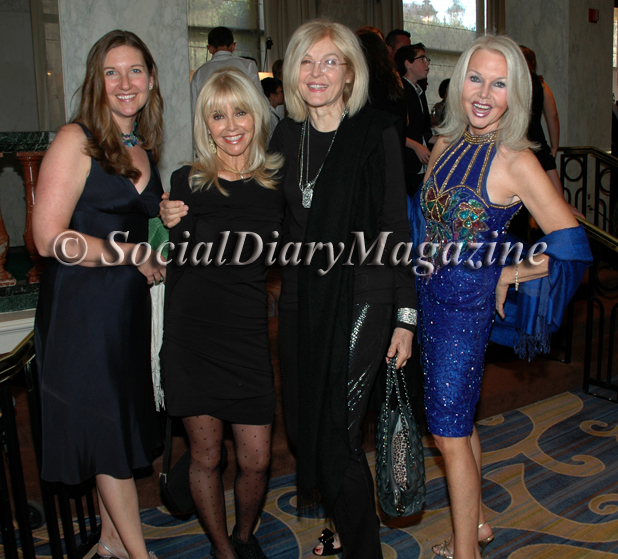 and with Lorna Berle...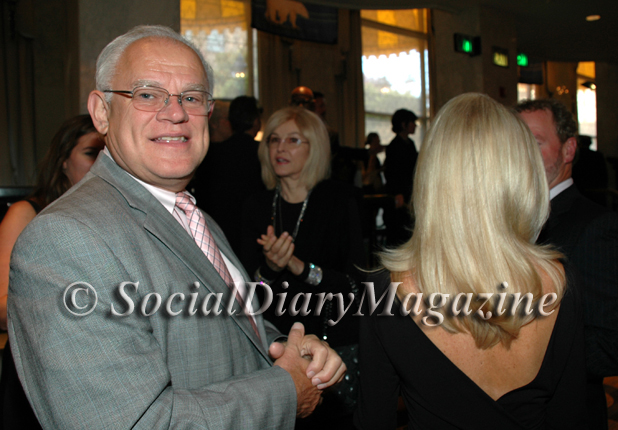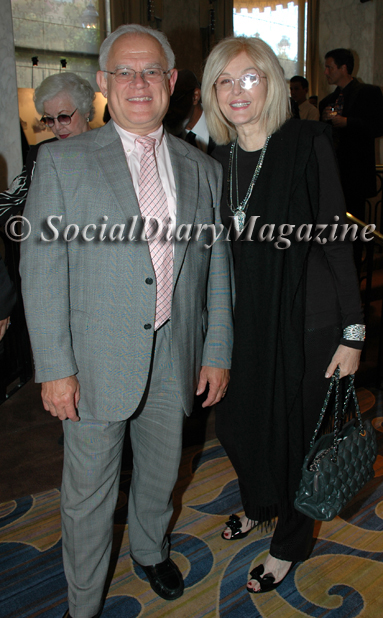 Larry Schweiger and Lorna Berle
Jack Hanna with Jane Withers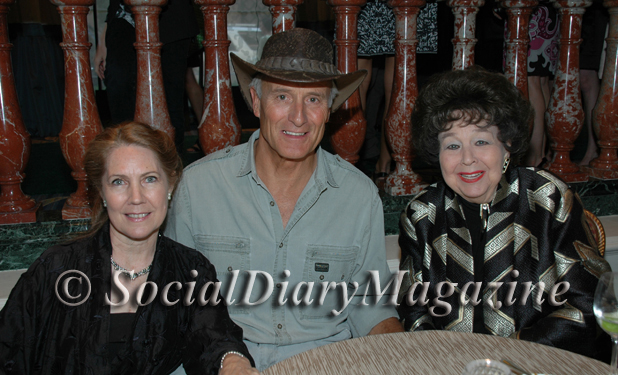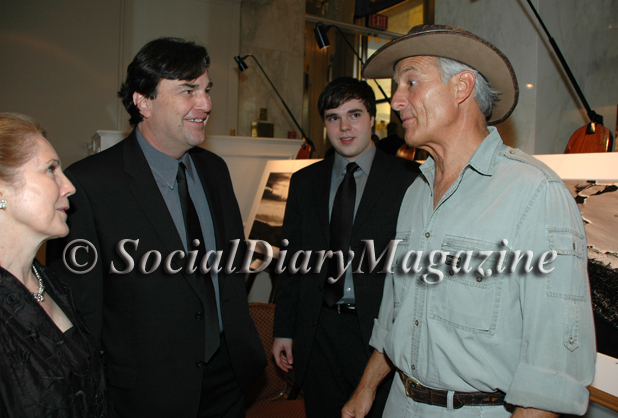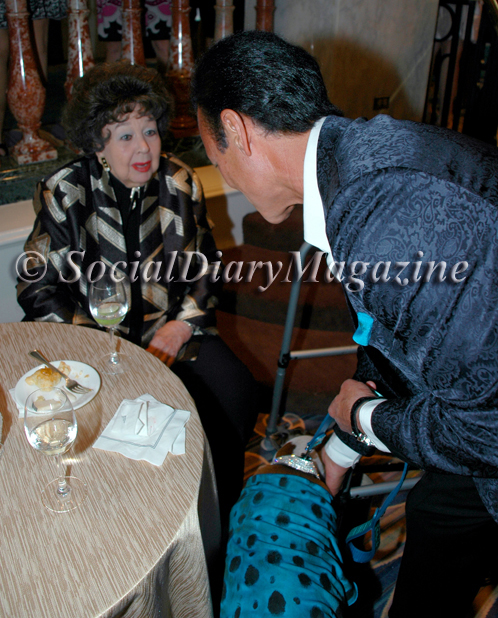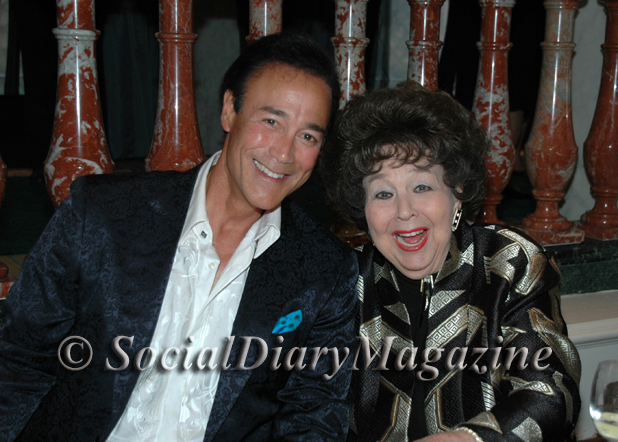 Scott Johnston with Jane Withers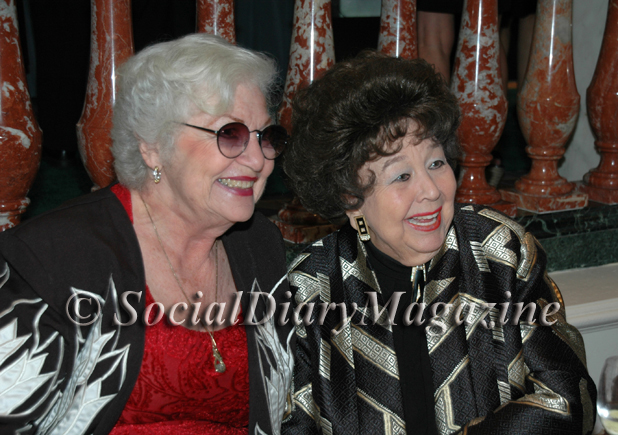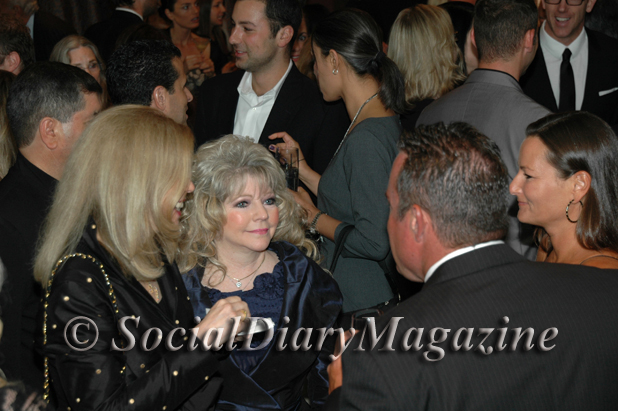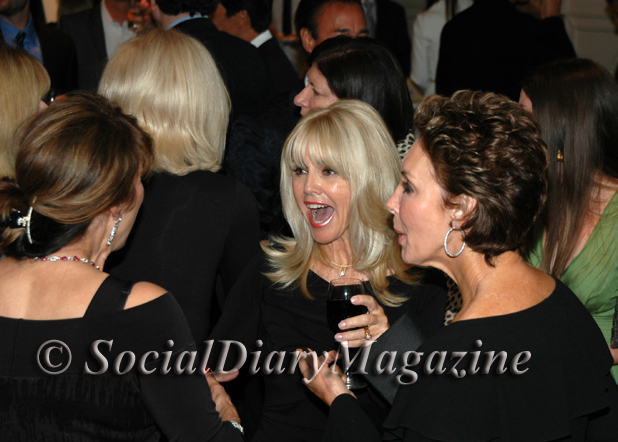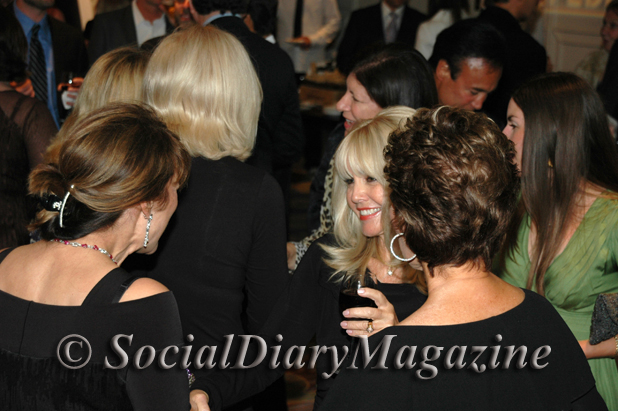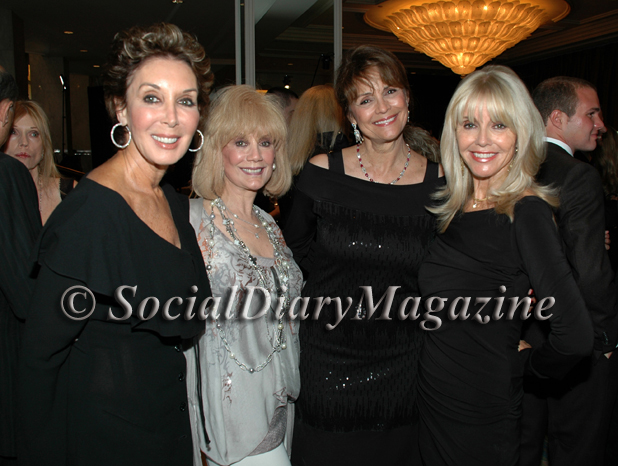 The 4th Wives Club.... smart and beautiful!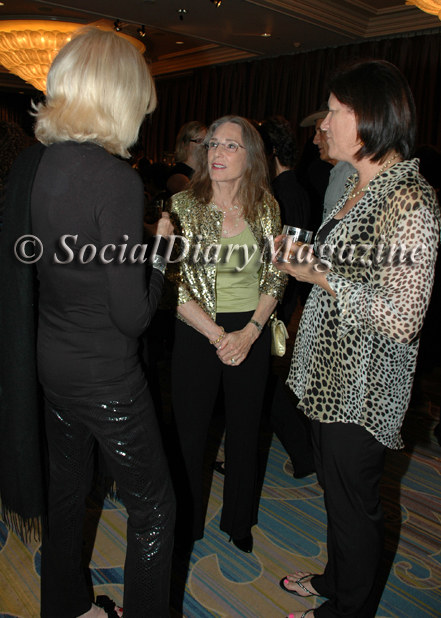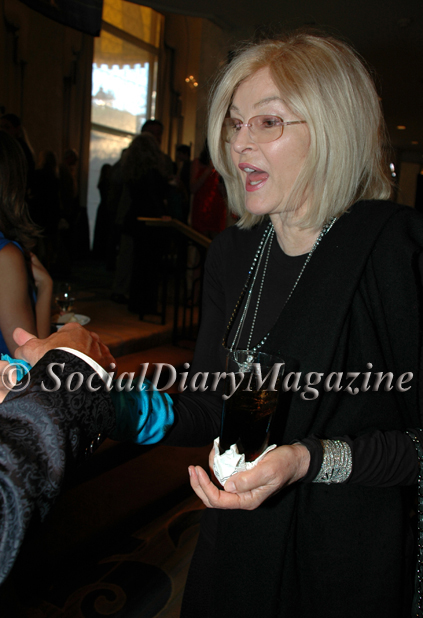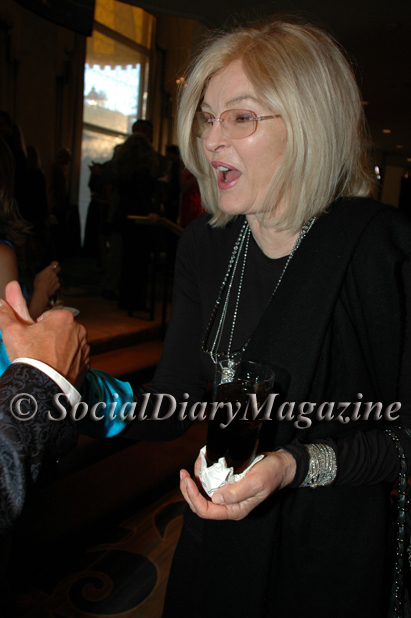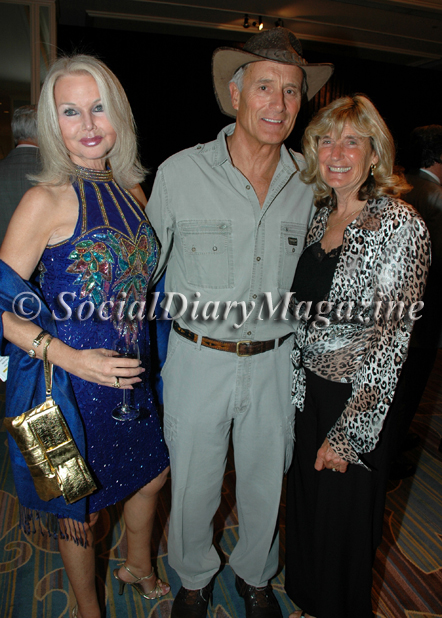 Alanna Tarkington with Jack and Susie Hanna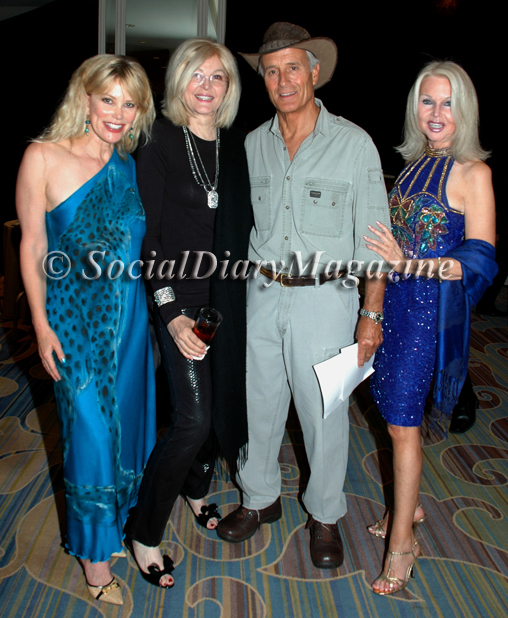 Margo Schwab of The Social Diary with Lorna Berle, Jack Hanna and Alanna Tarkington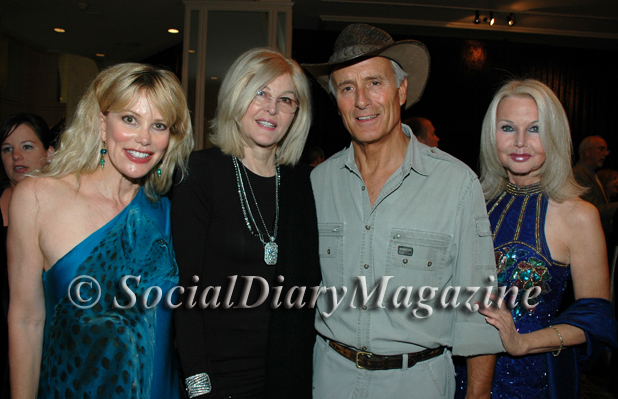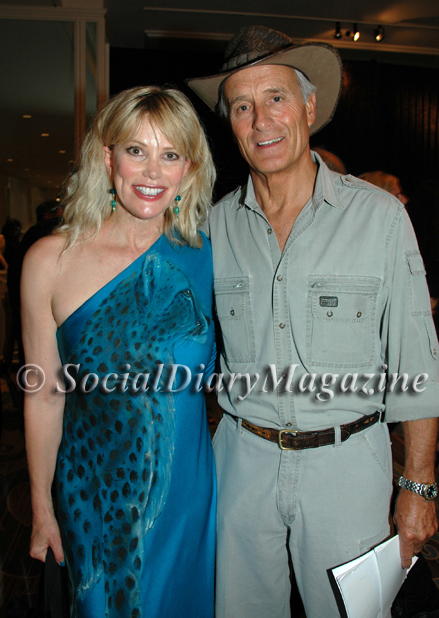 Margo Schwab of Beverly Hills Social Diary and San Diego Social Diary with Jack Hanna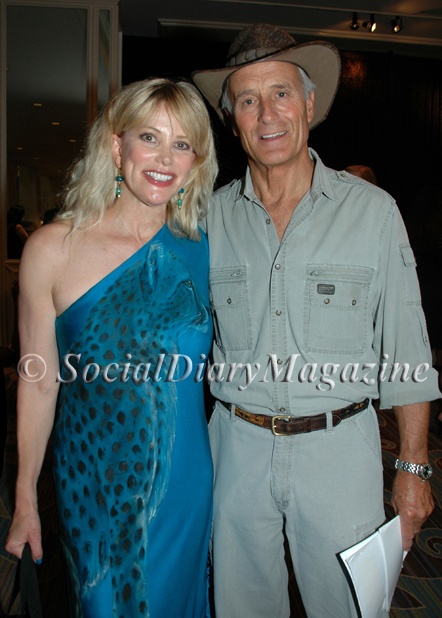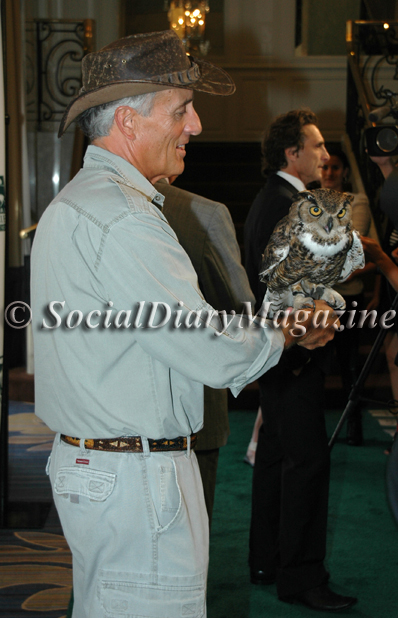 Jack Hanna with owl
(page 1 of 2) ...National Wildlife Federation Page 2 ....HOME
reported and photographed by Margo Schwab
web technical support by Scott Johnston
Please join us for fun informative updates on Twitter and Facebook

The Town Gossip
Playboy beauty Holly Madison with Margo Schwab and Kima!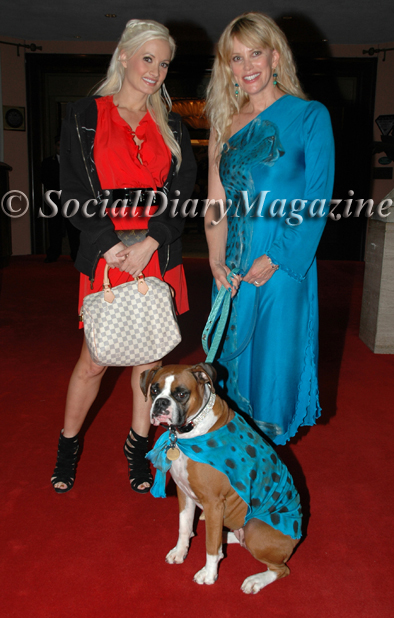 Holly Madison of 'Holly's World' and ex-girlfriend of Hugh Hefner with Margo Schwab who is dressed in a custom Jordan and Pamela Pogue Juelerie and Kima dressed in Animal Fashions by Jordan
Did you know about this new law.....just in from Maurice Luque...
Among the new California state laws going into effect on July 1, 2011 is one requiring homeowners to install carbon monoxide (CO) detectors in every California home. Previous laws only required newly-constructed homes to have CO alarms.
The new Carbon Monoxide Poisoning Prevention Act (Senate Bill 183) requires owners of all existing single-family dwellings with an attached garage or a fossil fuel source to install CO alarm devices by July 1, 2011.
Dita the one and only coming to MCASD this September.......get your tickets now!!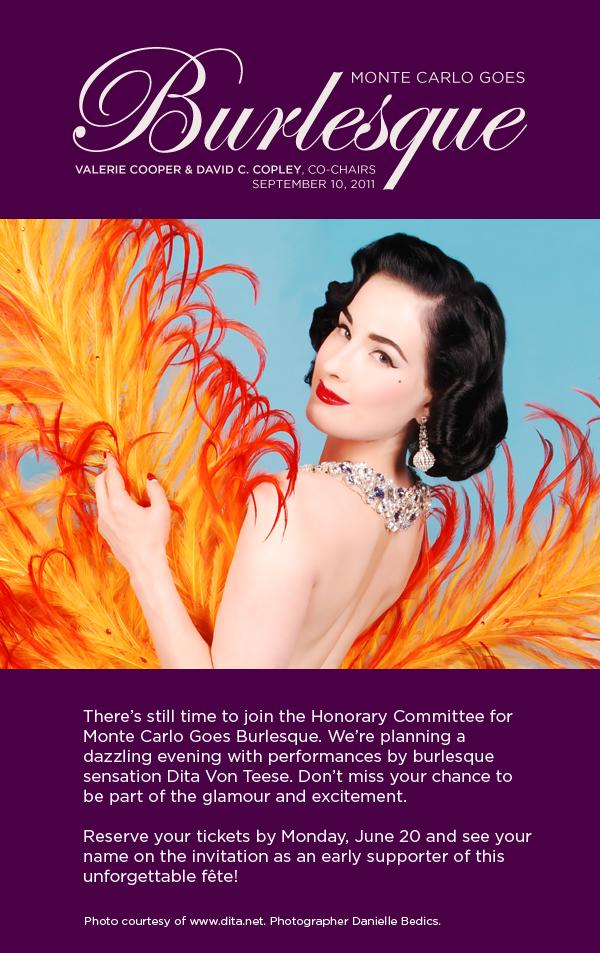 Email Commentary to be added
email TheSocialDiary.com
* Margo Schwab, MBA, more formally known as Margaret E. Schwab, has produced, written, interviewed and photographed for various media organizations since 1989. Schwab attended Holton Arms School, La Jolla Country Day School and La Jolla High School. Schwab has a B.A. from Scripps College, spent a business internship with S.A.I.C., Science Applications International Corporation, and earned a Masters of Business degree, M.B.A., from the University of San Diego by way of Claremont Graduate School . Schwab additionally took college courses from Harvard University, and Syracuse University. Schwab volunteers for numerous charity organizations. She also continues to support animal organizations and the prevention of people and animal abuse. Schwab is the editor and co-owner of The Social Diary.
Margo Schwab and Scott Johnston of The Social Diary Magazine are pleased to announce a partnerships with the San Diego Humane Society and SD METRO Magazine. They have also partnered with Country Friends and the San Diego American Heart Association and the Arthritis Foundation.
Margo Schwab and Scott Johnston are both members of the La Jolla Beach & Tennis Club (Margo Schwab since 1974) and both are now members of the University Club and its worldwide ClubCorp Compass Society. Margo Schwab and Scott Johnston are Police Press credentialed by the Chief of Police, William Lansdowne.
San Diego's The Social Diary would like to say a special thank you to our advertisers.
Eclat Catering by Athanasia Ampelas - Home Delivery Availabe Too
Hoehn Motors Land Rover
Lizz Russell Couture Designed Gowns and Purses
Diana Cavagnaro's Designer Millinery
Jordan's Art Couture
San Diego Center for Children - March 12th. 2011 Gala
Designer Millinery by Diana Cavagnaro
Juelerie by Pamela Pogue
The Museum of Contemporary Art San Diego
Giuseppe Restaurants and Fine Catering
The University Club Atop Symphony Towers and ClubCorp
Leslie Newman Clark - La Jolla Acupuncture
Maggie B fashion and style in Rancho Santa Fe Plaza
Papalulu's Restaurant and Catering in La Jolla Shores
Nancy's Nails on Pearl Street in La Jolla
H. Moradi Fine Jewelers on Prospect Street in La Jolla, now 2 locations!
San Diego Opera
WineSellar & Brasserie - featuring the Gary Parker Wine Club
Cafe Milano on Pearl Street La Jolla
Extreme Pizza in La Jolla
Neptunic Sharksuits
The Animal Hospital of La Jolla
Eugene Ladopoulos of Mistra Estates Olive Oil
Warning ** photos, video and writing on this site are the
2011 copyright, all rights reserved, of The Social Diary LLC and its subsidiaries including San Diego Diario Sociales - Su Conexión Con la Sociedad, no reproduction of any part or parts is allowed without written permission by Social Diary Magazine