San Diego Social Diary LLC All rights reserved 2011 (This material may not be published, broadcast, rewritten or redistributed)
Eclat Culinary Experience
Excellence Delivered
Catering Available
619-708-1933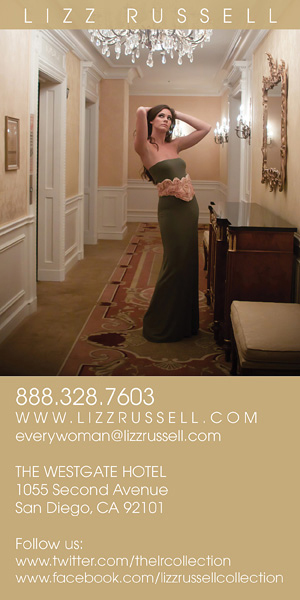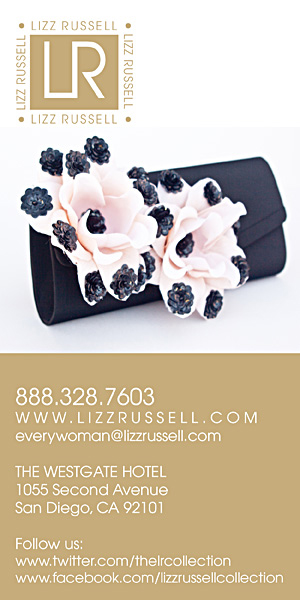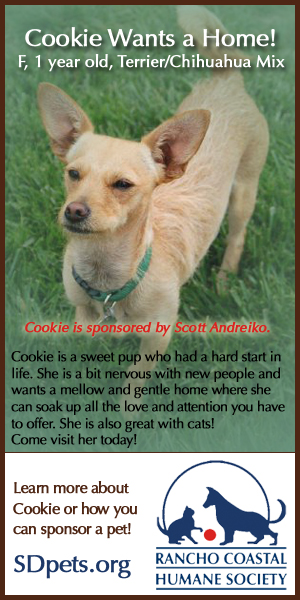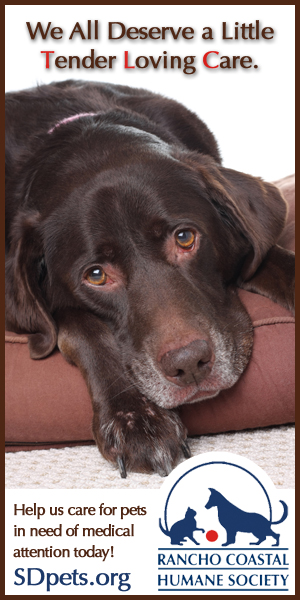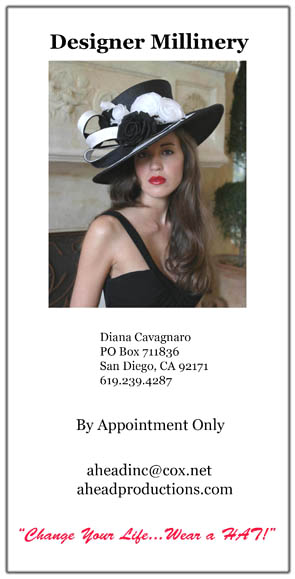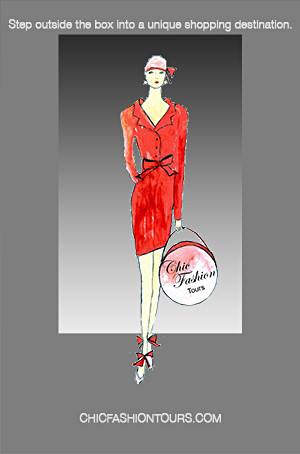 ________________________
Security Consultation
Services by Scott Johnston
SDPD Offcr. (Ret.)
619-384-7333
_______________________
SPECIALS EVERY DAY - Open 7am-3pm!
Homemade, Delicious Food
Papalulu's open for dinner Friday & Saturday!!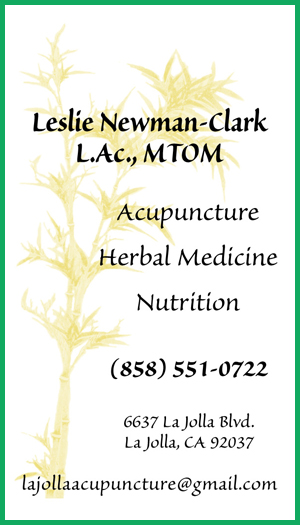 ..... Pain Relief!
WineSellar & Brasserie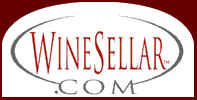 858-450-9557
Restaurant, Gary Parker's Wine Club,
Wine Store and
~ Wednesday & Saturday wine tasting's ~
XXXXCheck out Gary Parker's Pick... X...XXXXXXXa 2007 Clos de la Roche, Grand XXXXXXXXCru for $54 WineSellar Club XXXXPrice,this Pinot Noir is STELLAR!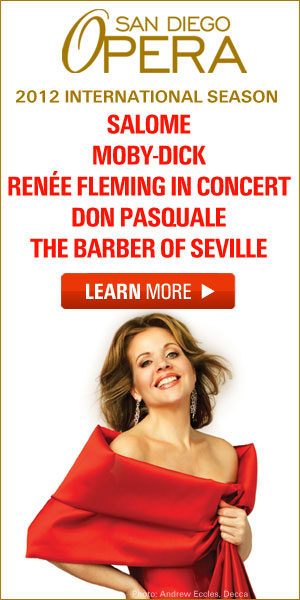 _________________________
For Advertising, please
your inquiry.
Ask about you can support your favorite organization!
_________________________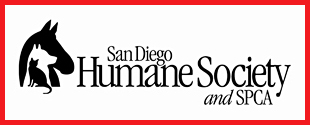 SpaSAN DIEGO HUMANE SOCIETY & SPCA
GAINES STREET CAMPUS
5500 GAINES STREET
SAN DIEGO, CA 92110
(619) 299-7012
www.sdhumane.org rky
with other dogs or cats.

Where the locals dine
for Homemade Pastas, Raviolis, and Sauces
Cafe Milano
711 Pearl St, La Jolla
858- 454-3806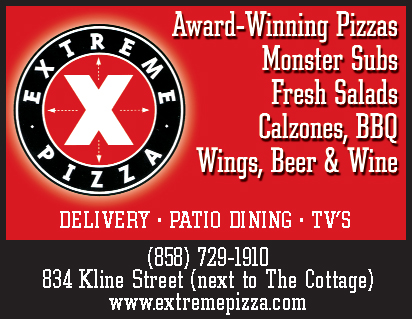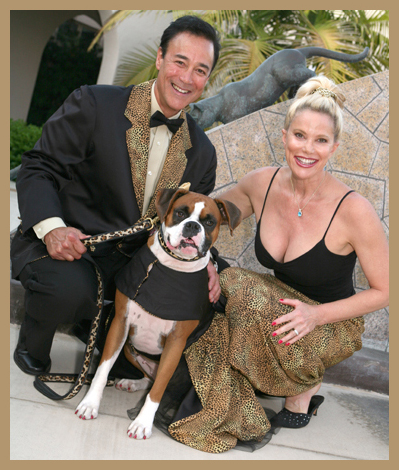 Scott Johnston, Margo Schwab and Kima!
2011 Pacific Classic Brings Fashionable to Del Mar
More Social Diary Event Coverage ....HOME

The 2011 Pacific Classic August 28th, 2011 at the Del Mar Race Track had a full capacity crowd of attendees. Among the fascinating and fascinator crowd were first time attendee Zandra Rhodes. Zandra was dressed in her own couture and trademark pink hair.
More there included the ageless beauty Bo Derek, Pam and Martin Wygod, San Diego's very eligible bachelor Ted Panos, Karen and Don Cohn, Emma and Leo Zuckerman, Lou Beard of Oklahoma (she's a track regular), Valerie and Harry Cooper, Judy Ferrero and her 'lunch bunch' husband Lou Ferrero, and other lunch bunch mates Corky Mizer and Kelly Mikules.
The lunch bunch by the way is a group of friends who dine together once weekly.....invite only!
Jenny Craig and Marty Wygod's horse Twirling Candy came in second by a nose.... but all track goers came out winners as another fun day at the track went down in history.
Be advised strictly no downloading, publishing, broadcasting, printing, or copying of photos or content. Please email purchase requests of photos you are in.
Enjoy the Photos!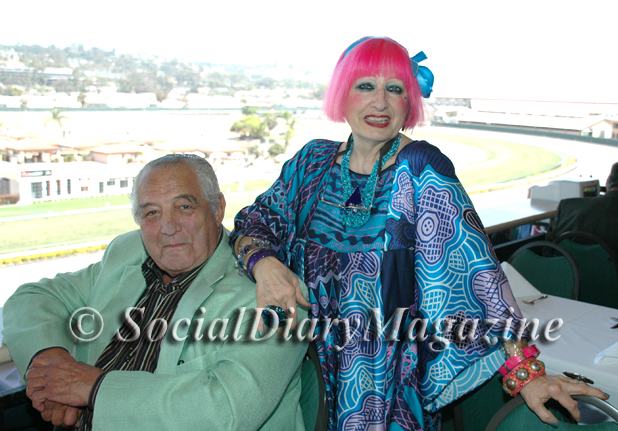 Salah Hassanein with designer Zandra Rhodes.... this was Zandra's first time at the track \according to Joe Harper
_________________________________________________________________________________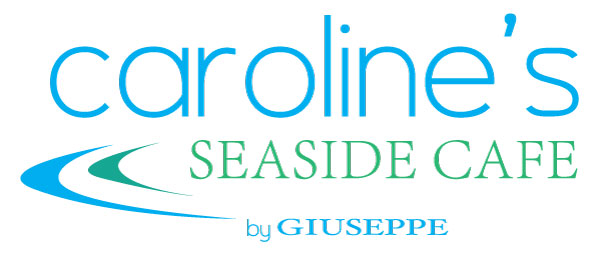 _________________________________________________________________________________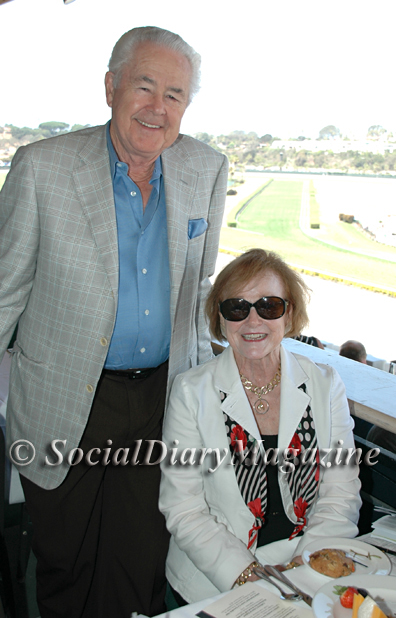 Ken and Dixie Unruh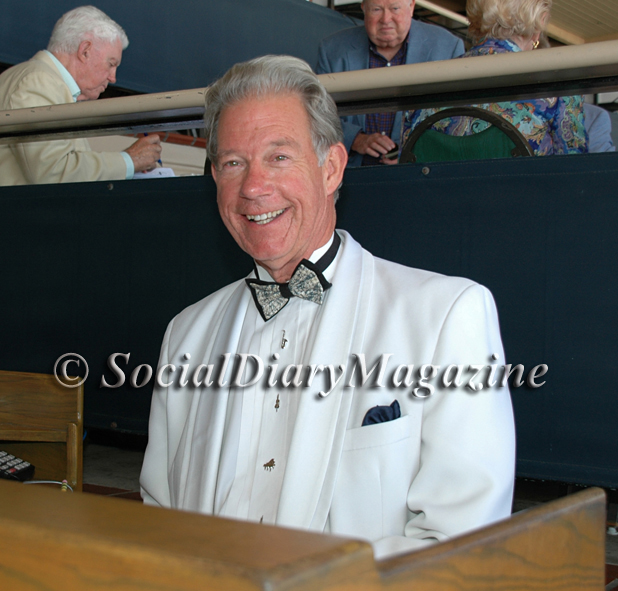 Maitre 'D Jimmy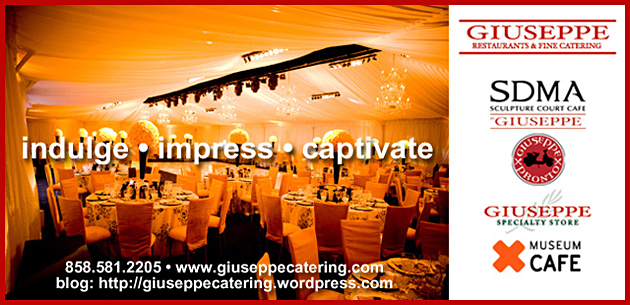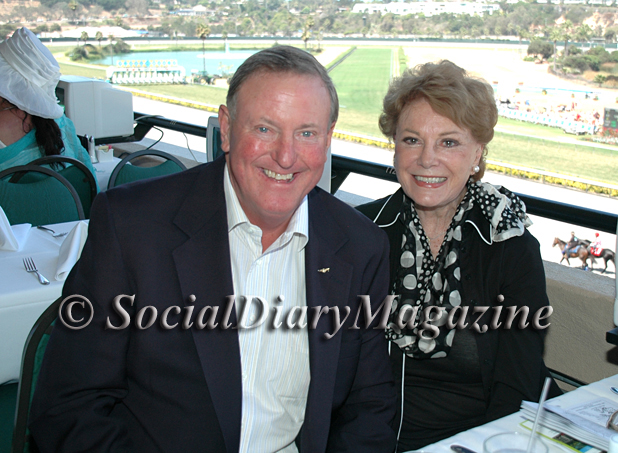 Chris Sheppard and Virginia Monday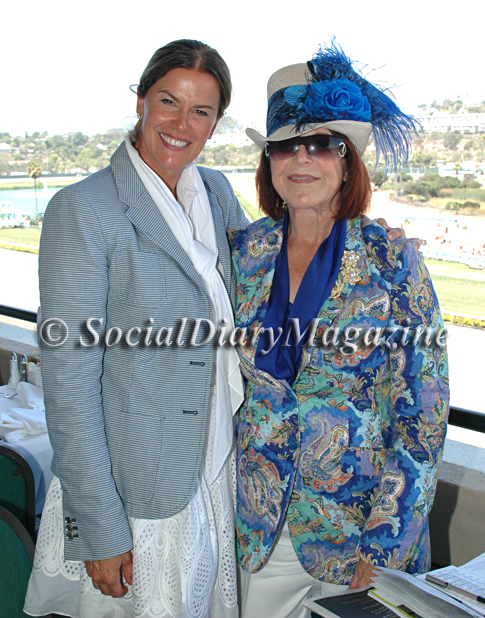 Jenny Craig in feathery blue chapeau with her daughter Michelle Weigner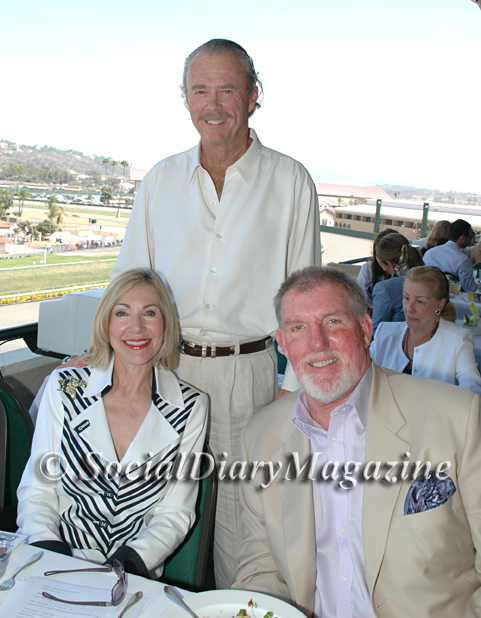 Linda and Don Swortwood with Bruce Walton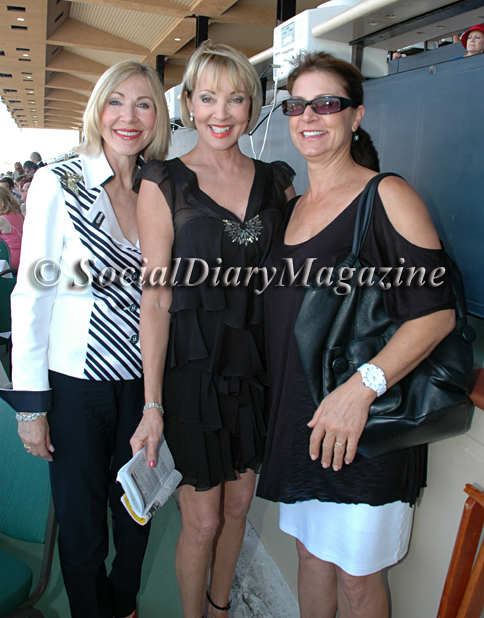 Linda Swortwood with Denise Hug and Julie Walton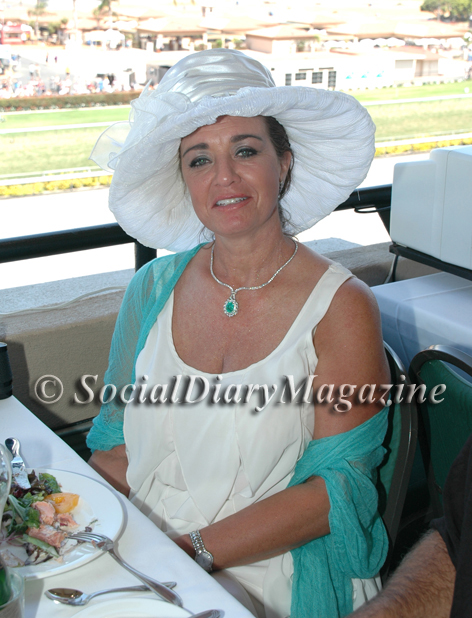 Jacqui Grande with a Paribas necklace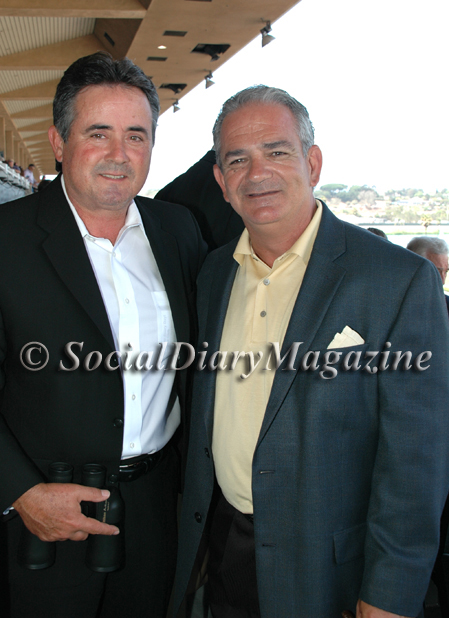 Ted Panos and Lee Kouskoutis
Phil Enzler and friends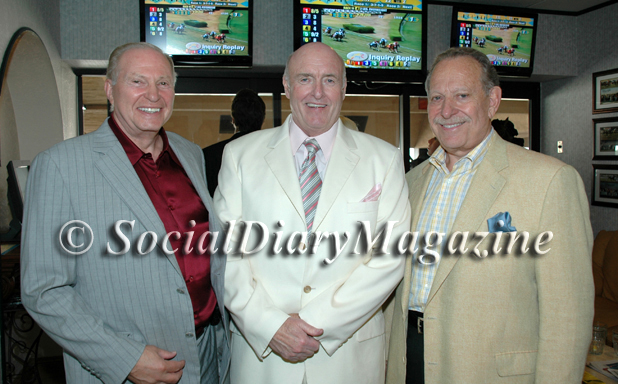 Corky Mizer with Kelly Mikules and Lou Ferrero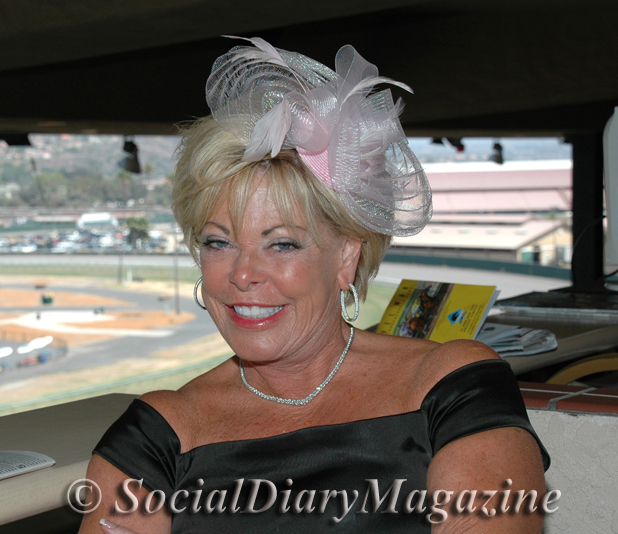 Judy Ferrero with a sultry pose and fascinator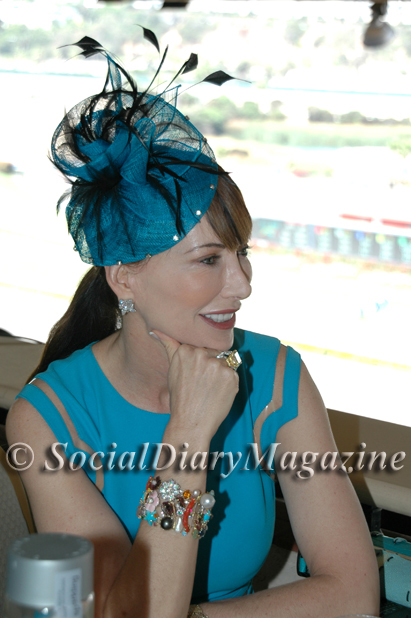 Valerie Cooper checking out the scene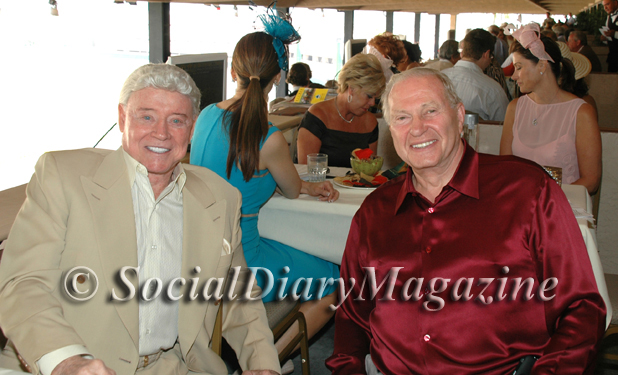 Harry Cooper and Corky Mizer .... lunch bunch duo....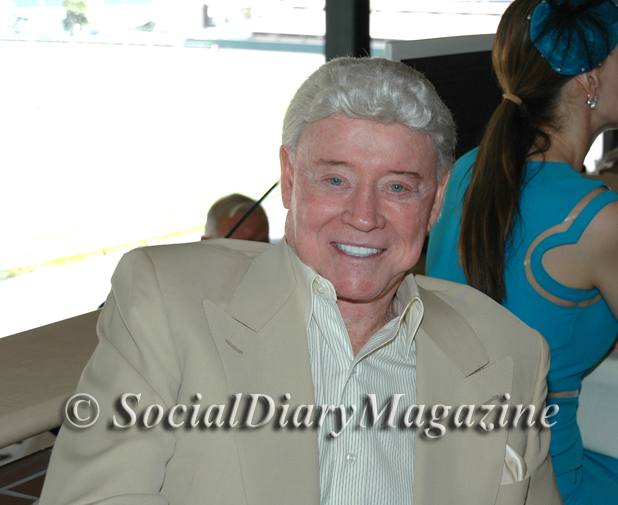 Harry Cooper continuing his birthday celebrations at the races....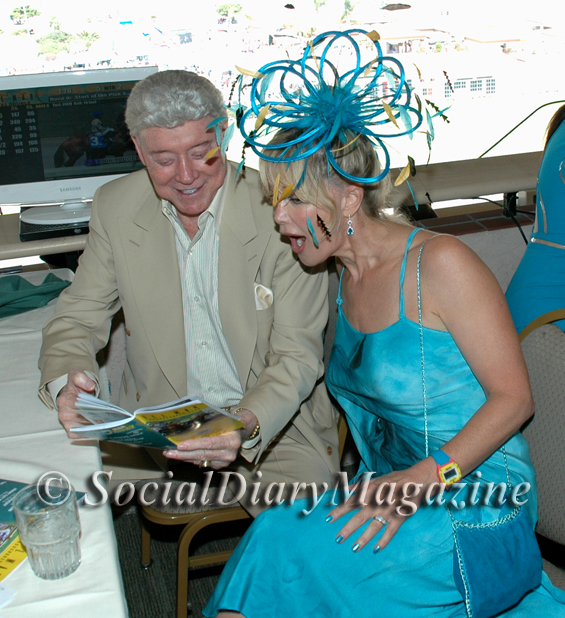 Above and Below, Harry Cooper's horse came in.... Hey Harry, Valerie's birthday isn't too far off.....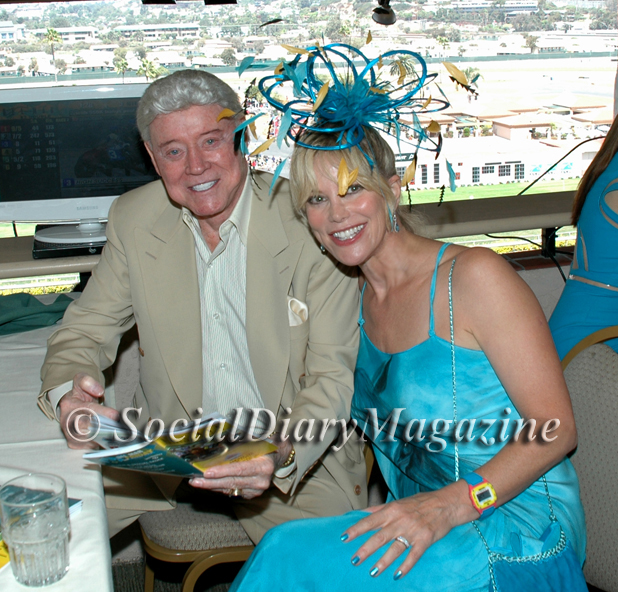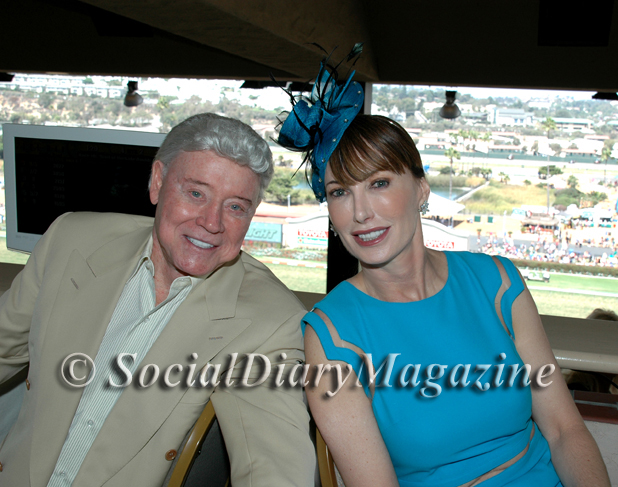 Above and Below, Harry Cooper and his 'filly' Valerie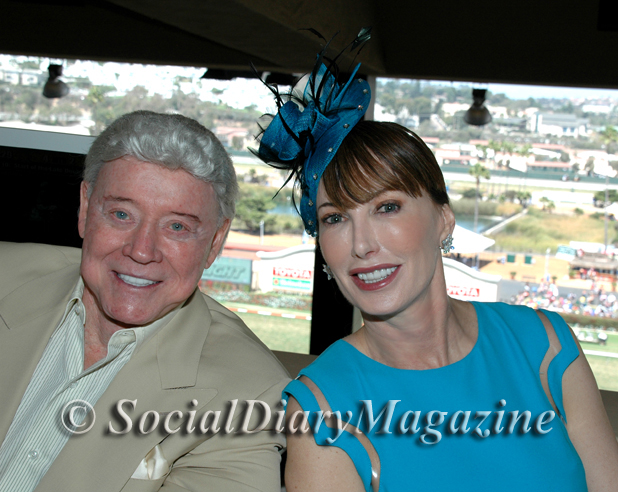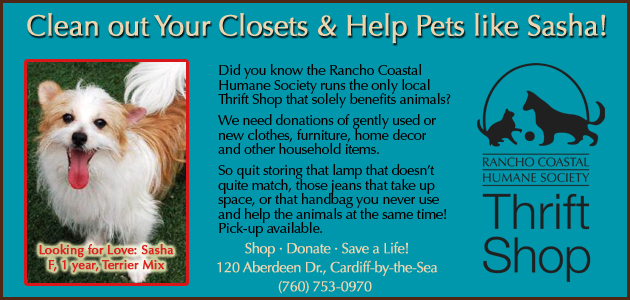 Pam Wygod and Karen Cohn in the Director's Room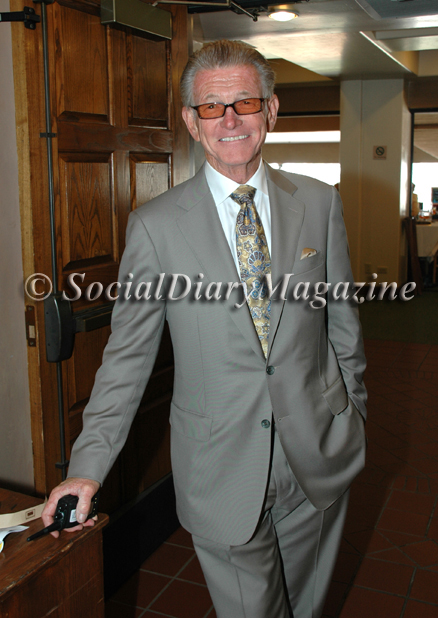 Joe Harper who presides over all things at the Del Mar Thoroughbred Club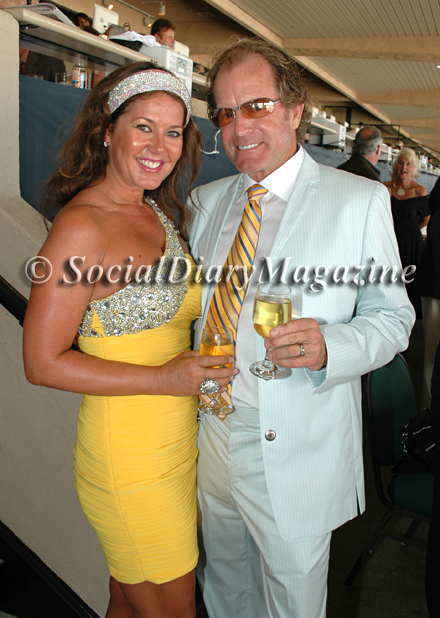 Karianne and Tom Forsyth
More Social Diary Event Coverage ....HOME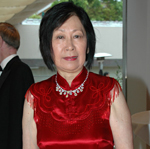 SummerFest Gala - La Jolla Patch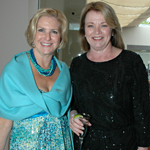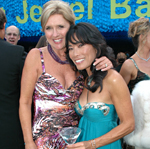 Page 4 Jewel Ball 2011 - Sapphire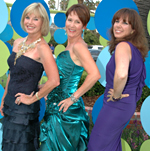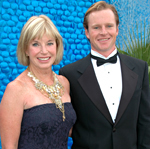 Page 3 Jewel Ball 2011 - Sapphire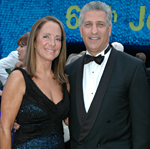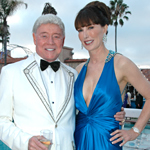 Page 2- Jewel Ball 2011 - Sapphire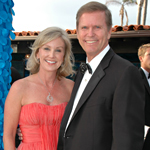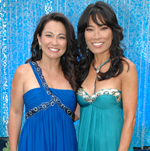 Page 1 - Jewel Ball 2011 - Sapphire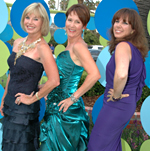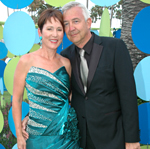 Jewel Ball 2011 /Sapphire - LJ Patch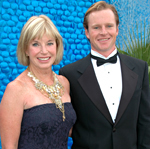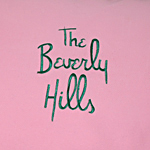 SD Social Diary /Beverly Hills Hotel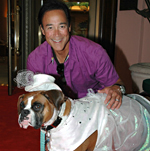 Summer Soiree for Globe Gala Patrons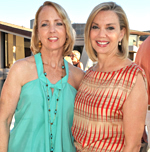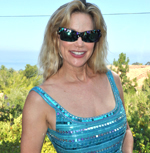 Fashionable Fun - Pelican Hill Resort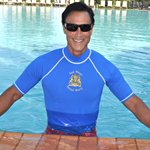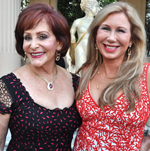 Globe Gala 2011 on La Jolla Patch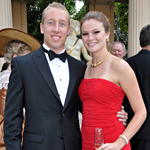 Naeem Khan Fashion Show for Globe Guilders - Part 1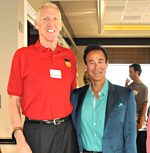 University Club w/JUMA/Bill Walton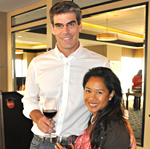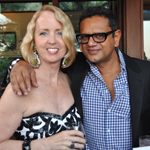 Naeem Khan / Globe Guilder's VIP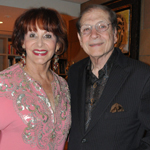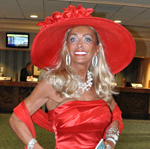 Stars & 'Studs' at Del Mar Opening Day - Page 1 of 3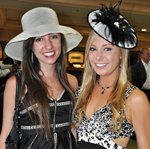 Stars & 'Studs' at Del Mar Opening Day - Page 2 of 3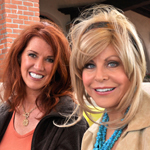 Social Diary Magazine at LJBT&C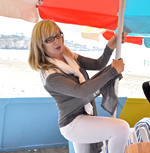 reported and photographed by Margo Schwab
web technical support by Scott Johnston
Please join us for fun informative updates on Twitter and Facebook

The Town Gossip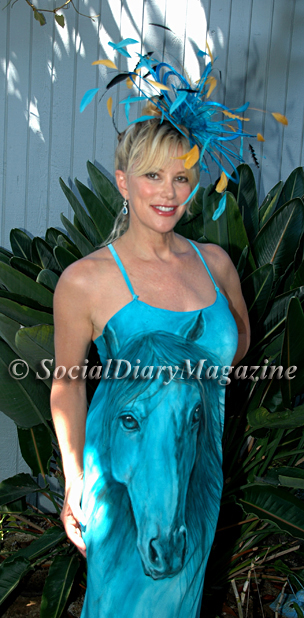 Pacific Classic 'winner' dress by Jordan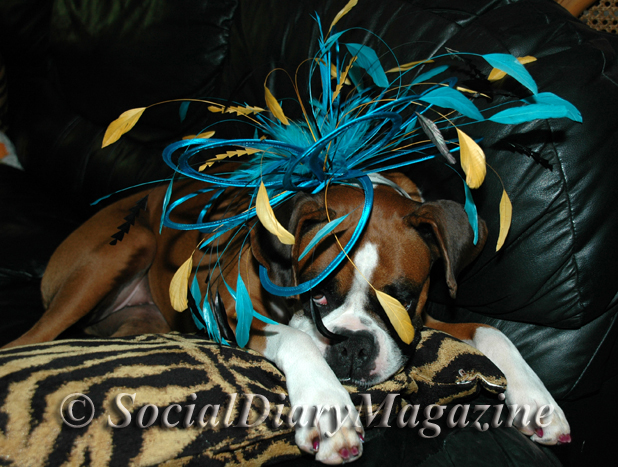 Exactly what Kima thinks of this feathery fascinator
................
Did you know that Dita Von Teese is not only petite but she has a 16 inch waist!
She is the hottest Burlesque star and she is coming to La Jolla September 10th, 2011 for the Monte Carlo Gala! Tickets start at $150.00....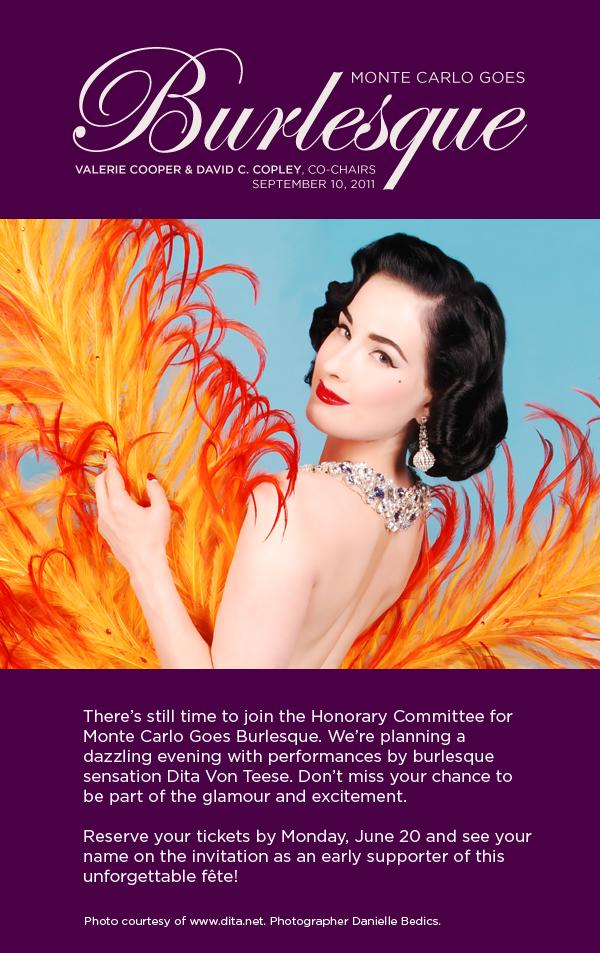 Email Commentary to be added
email TheSocialDiary.com
* Margo Schwab, MBA, more formally known as Margaret E. Schwab, has produced, written, interviewed and photographed for various media organizations since 1989. Schwab attended Holton Arms School, La Jolla Country Day School and La Jolla High School. Schwab has a B.A. from Scripps College, spent a business internship with S.A.I.C., Science Applications International Corporation, and earned a Masters of Business degree, M.B.A., from the University of San Diego by way of Claremont Graduate School . Schwab additionally took college courses from Harvard University, and Syracuse University. Schwab volunteers for numerous charity organizations. She also continues to support animal organizations and the prevention of people and animal abuse. Schwab is the editor and co-owner of The Social Diary.
Margo Schwab and Scott Johnston of The Social Diary Magazine are pleased to announce a partnerships with the San Diego Humane Society and SD METRO Magazine. They have also partnered with Country Friends and the San Diego American Heart Association and the Arthritis Foundation.
Margo Schwab and Scott Johnston are both members of the La Jolla Beach & Tennis Club (Margo Schwab since 1974) and both are now members of the University Club and its worldwide ClubCorp Compass Society. Margo Schwab and Scott Johnston are Police Press credentialed by the Chief of Police, William Lansdowne.
San Diego's The Social Diary would like to say a special thank you to our advertisers.
Eclat Catering by Athanasia Ampelas - Home Delivery Availabe Too
Lizz Russell Couture Designed Gowns and Purses
Diana Cavagnaro's Designer Millinery
Jordan's Art Couture
Juelerie by Pamela Pogue
The Museum of Contemporary Art San Diego
Giuseppe Restaurants and Fine Catering
The University Club Atop Symphony Towers and ClubCorp
Leslie Newman Clark - La Jolla Acupuncture
San Diego Opera
WineSellar & Brasserie - featuring the Gary Parker Wine Club
Cafe Milano on Pearl Street La Jolla
Extreme Pizza in La Jolla
Neptunic Sharksuits
The Animal Hospital of La Jolla
Eugene Ladopoulos of Mistra Estates Olive Oil
Warning ** photos, video and writing on this site are the
2011 copyright, all rights reserved, of The Social Diary LLC and its subsidiaries including San Diego Diario Sociales - Su Conexión Con la Sociedad, no reproduction of any part or parts is allowed without written permission by Social Diary Magazine