Tapenade Restaurant Hosts San Diego Opera's Nicolas Reveles
&
Opera Dinner on Stage

First, Taste of the Opera at Tapenade
It was all about timeless romance October 28th, 2009 at the Tapenade Restaurant in La Jolla. Opera lovers gathered for a special dinner hosted by San Diego Opera's Dr. Nicolas Reveles. The topic. San Diego Opera's upcoming 2010 Opera, Romeo and Juliet.
Nicolas had guests riveted. It was an outstanding talk, with music, wine, and oh that great Tapenade food.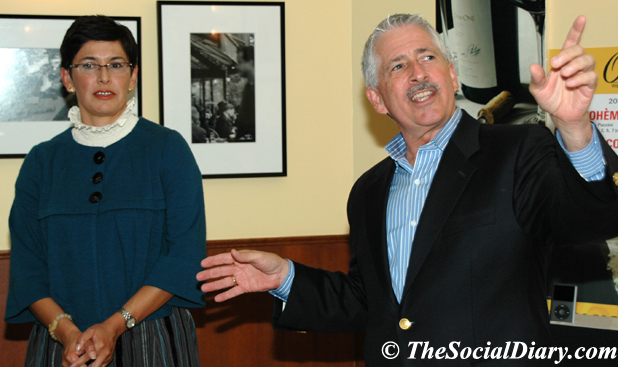 Photographer Claudia Cano with Dr. Nicolas Reveles pointing out her work
Some of the food items enjoyed were a butternut squash soup with hazelnut mousse, braised beef shortribs, and a very popular wild mushroom raviolis in aged Port wine sauce and white truffle oil. Dessert was Tahitian vanilla creme brulee with mixed berries coulis. No one refused dessert.
A special guest presented that evening was photographer Claudia Cano. Her photography art is displayed on Tapenade's walls currently. Claudia creatively photographs food and then reweaves the actual photos. You have to see it to truly appreciate all of the nuances.
But back to romance.
Everyone enjoyed Nicolas. Charming, knowledgeable, and great stage presence as he expertly guided guests through musical snippets of Romeo and Juliet. No wonder Taste of the Opera events such as this have been selling out.
Present at this Taste of Opera were Christine and Fred Stalder, Carolyn & Ed Parrish, Cathy Rudolph, host Sylvie Diot, and Chef Jean Michel Diot.
Speaking of Opera, get your reservation for the next Taste of the Opera event and of course, opera tickets for the 2010 season. Just click the image below.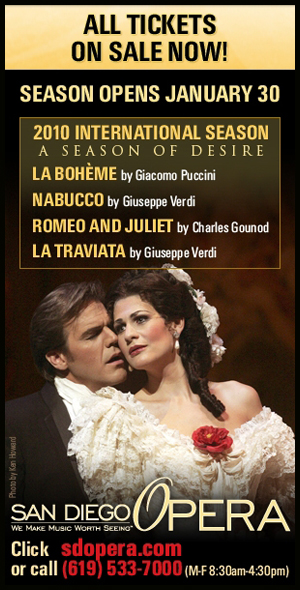 If you wish to purchase photos, please email your inquiry. No downloading of photos without express written permission by The Social Diary thank you.
A sample of the fun and food!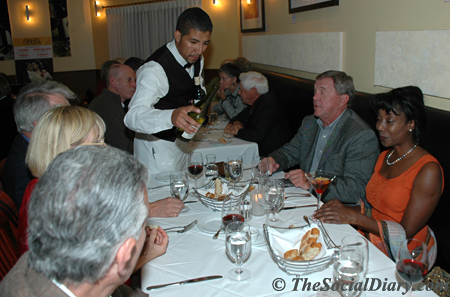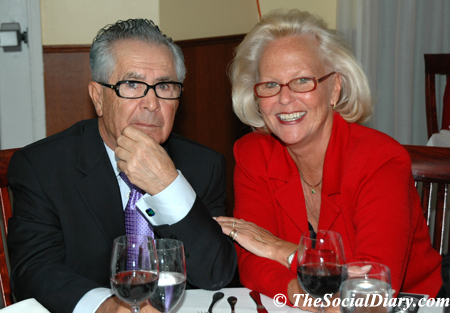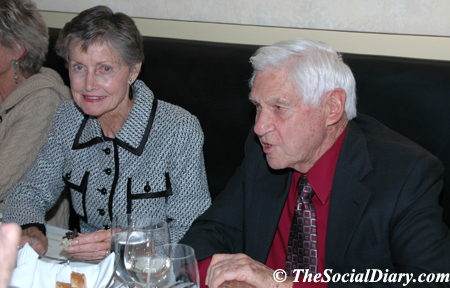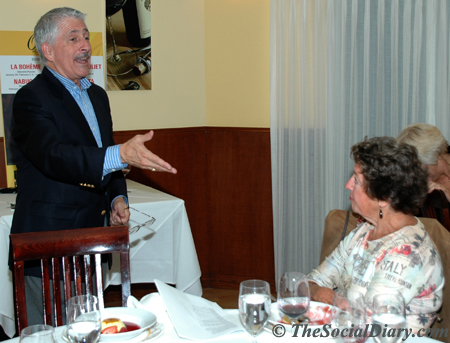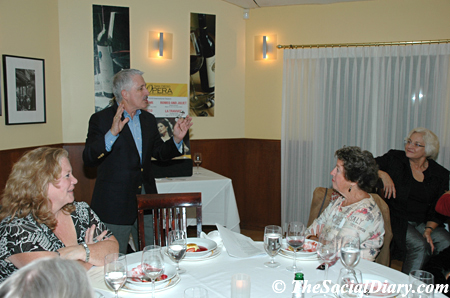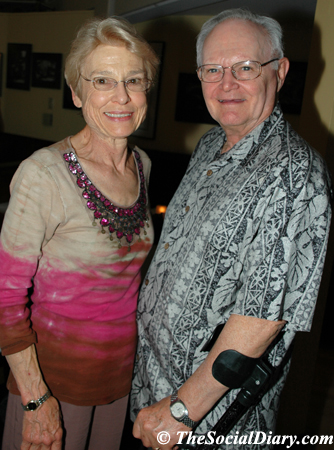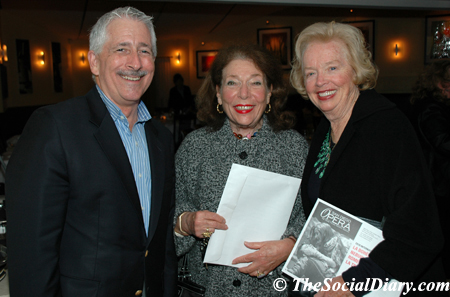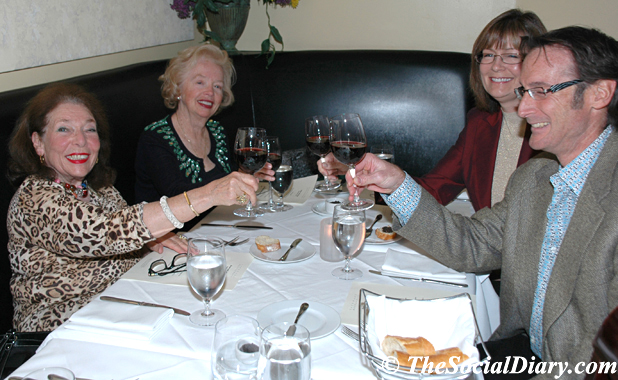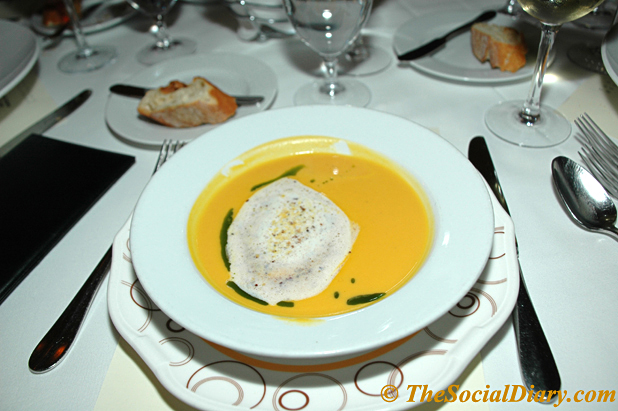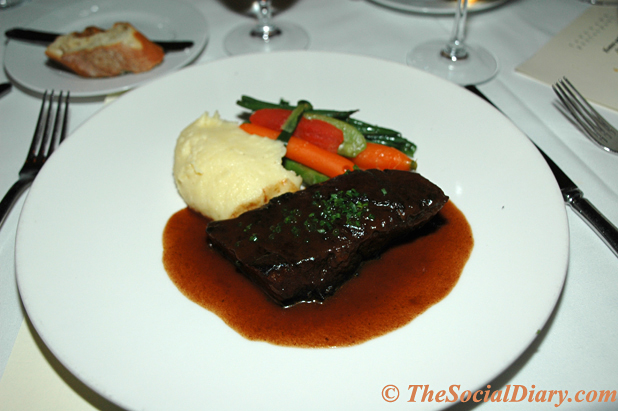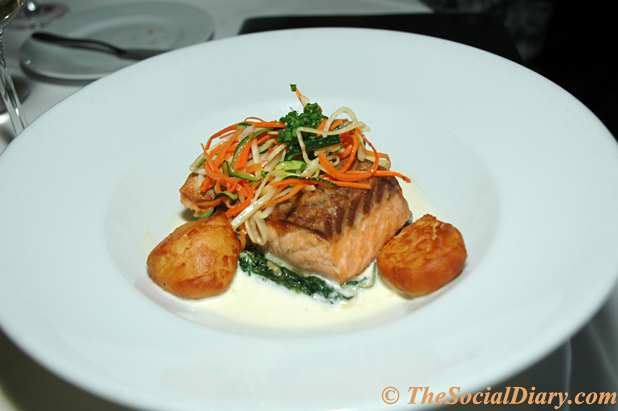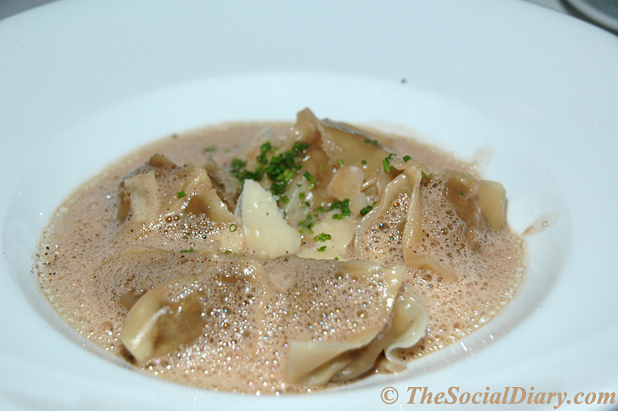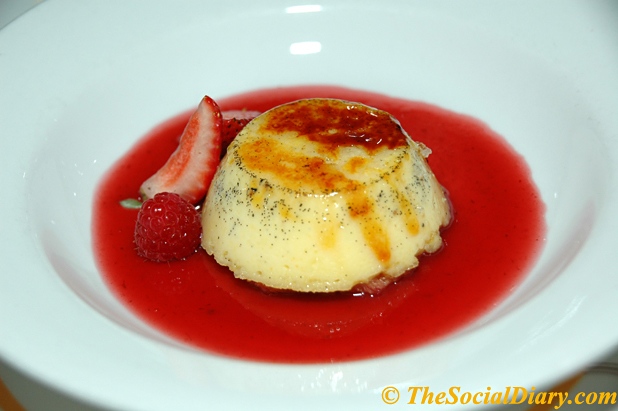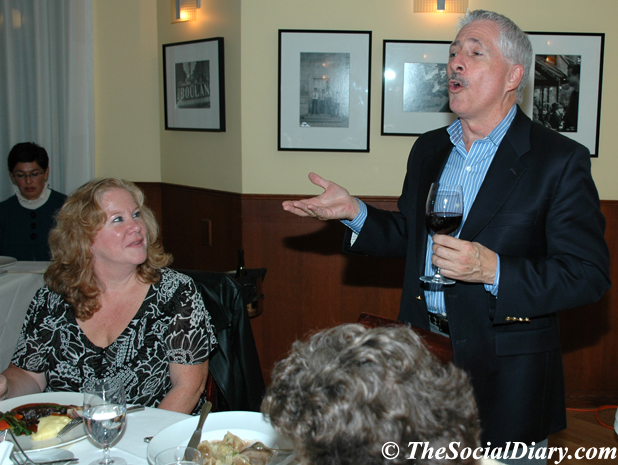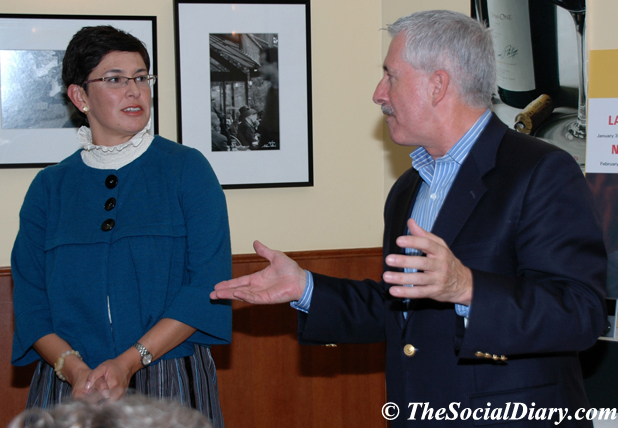 San Diego Opera on Stage
There are many reasons to be involved with the San Diego Opera. One for patrons, is the Dinners on Stage. After cocktails and mingling at the Civic Center foyer, it was off to the stage to dine, and be enthralled by a few vignettes by Opera stars.
Among the mix at this patron event were Opera Angel Esther Burnham and Seth Krosner, Jennifer and Richard Greenfield, Lynda and Richard Kerr, Teresa and Harry Hixson, Jeanne Jones and Don Breitenberg, Barbara Kjos, Gayle and Jim Krause, Ingrid Hibben and Victor La Magna, Maria and Paul Stanley, Lee and Frank Goldberg, Zelda Waxenberg, Teresa Fischlowitz, and Martha and George Gafford.
And of course San Diego Opera's General Director and Artistic Director, and Director of Strategic Planning, Ian and Ann Campbell respectively, were there. Ian introduced the performing artists of the evening. Mezzo-Soprano Kirstin Chavez and Malcolm MacKenzie performed. With voices like these, the stewardship of the Campbell's, and the generous support of patrons, it is no wonder that San Diego Opera truly lives up to its motto. 'We make music worth seeing." ....and they do!
The dinner menu was designed and prepared by Executive Chef Sebastien Layen of the Hyatt Regency La Jolla. Endive Salad followed by Angus Beef Tenderloin, Yukon Potato Galette and Sauteed Yellow Beans was followed by a White Chocolate Lemon Bombe.
The stage was set with tables decorated in festive red, with napkin tassels that became rather the accessory de la nuit! Also on stage were some magnificent San Diego Opera costumes and furniture.
Dr. Nicolas Reveles was present too. Nicolas is not just 'The Toast' of the Taste of the Opera events, he also did a superb job as pianist for this evening.
Bank of America was the special honoree of the evening represented by Janice and Dick Valentine.
If you wish to purchase photos, please email your inquiry. No downloading of photos without express written permission by The Social Diary thank you.
A sample of the fun and food!
The Table Setting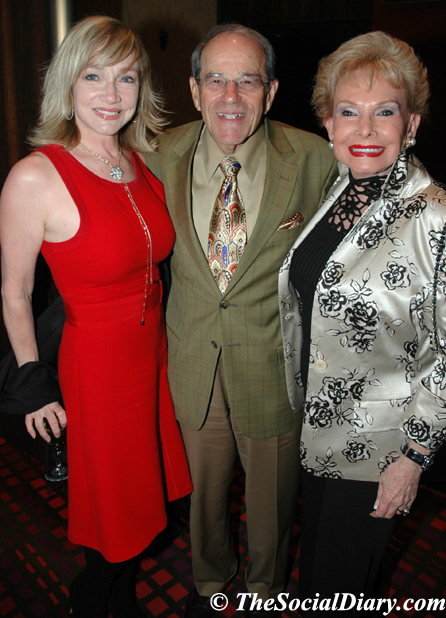 Lynda Kerr with Frank and Lee Goldberg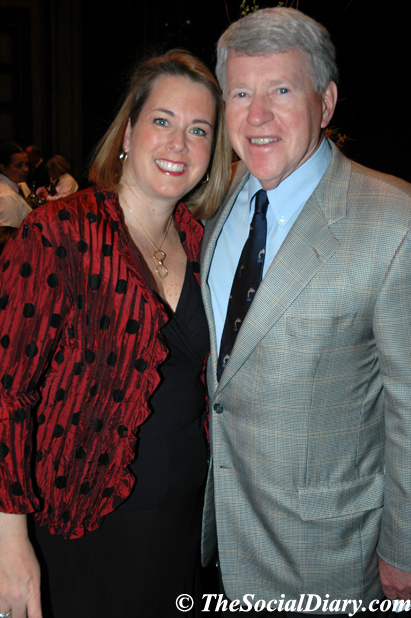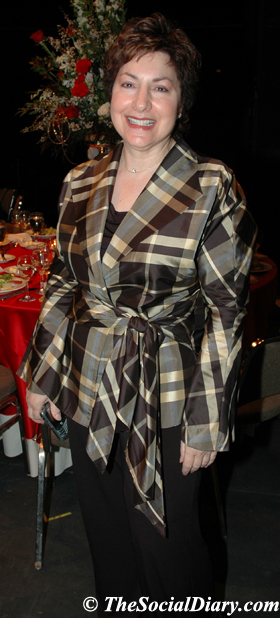 Teresa and Harry Hixson ** Ann Campbell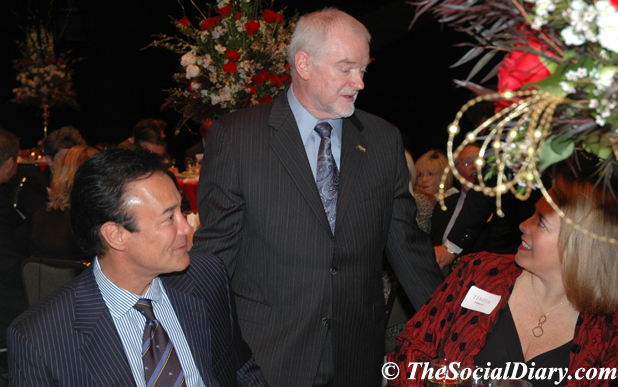 Ian Campbell speaking with Scott Johnston and Teresa Hixson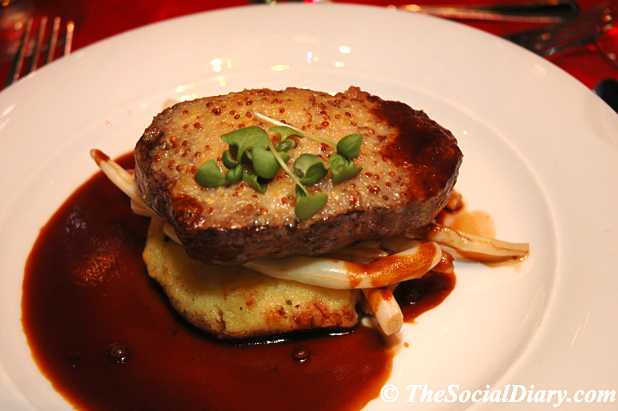 The Angus Beef Tenderloin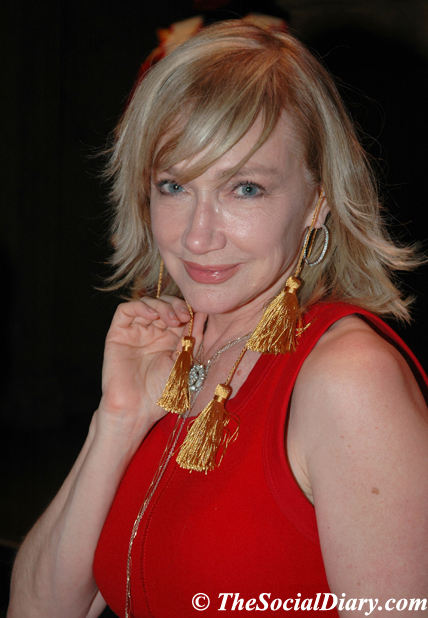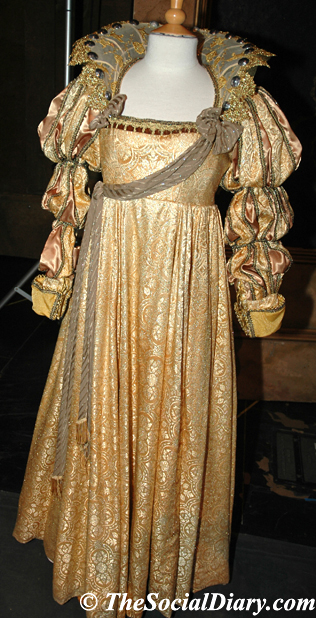 Lynda Kerr feeling the tassels 'gold rush!' ** A San Diego Opera Costume on display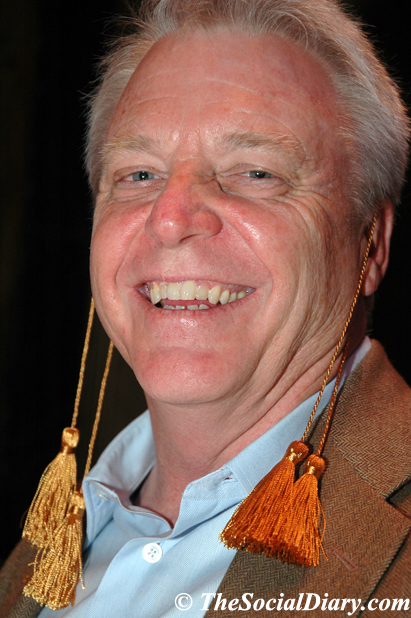 Richard Kerr showing a great sense of humor!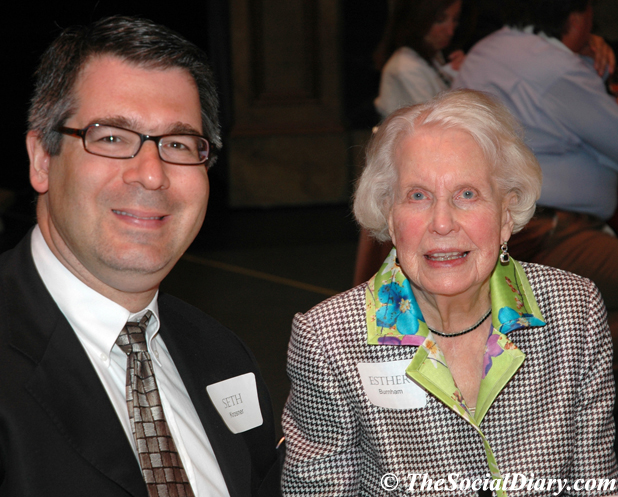 Seth Krosner with Esther Burnahm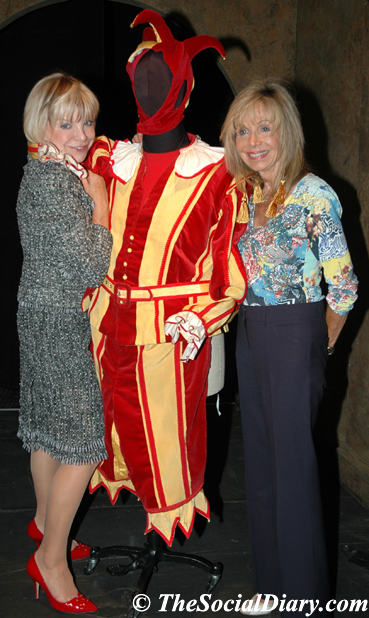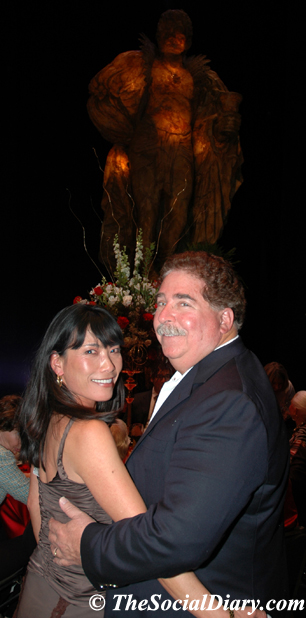 Ingrid Hibben and Barbara Kjos checking out the Court Jester ** Jennifer and Richard Greenfield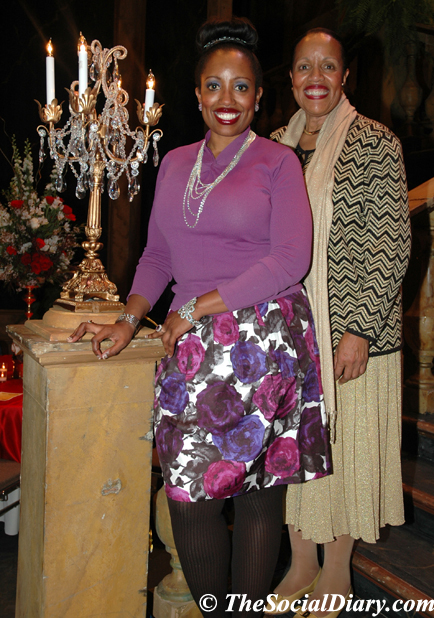 La Vonnya Fisher and friend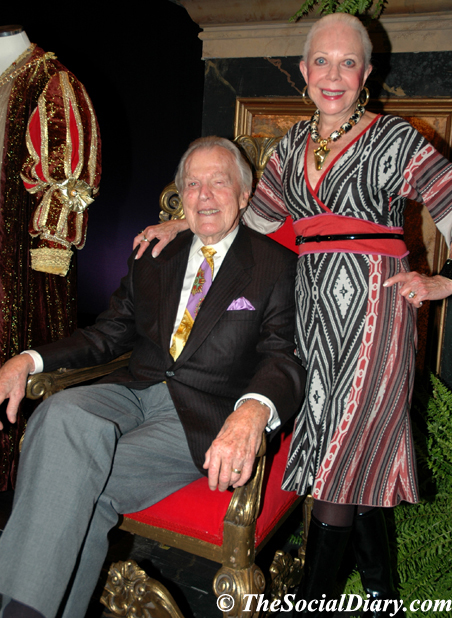 'King' Don Breitenberg with his Lady, Jeanne Jones
Lynda and Richard Kerr with Jennifer Greenfield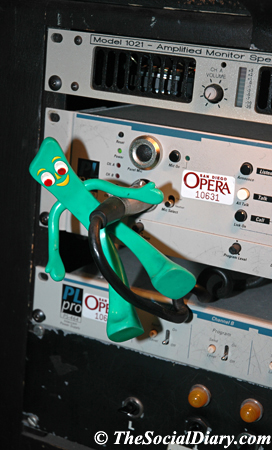 Gumby was there too!
and for a look at prior San Diego Opera Galas and Events
San Diego Opera Medalists Luncheon 2009
San Diego Opera Medalists Luncheon 2008
Cover Story and Cover Photo of Ann Campbell - Director of Strategic Planning for the San Diego Opera
reported by Margo Schwab
The Buzz
DeTwo very good looking 'gauchita' gals (Valerie Cooper and Denise Hug) went from a 'gaucho' party in the Ranch, to Mille Fleurs the other night....in gaucho attire!
Blast From The Past!
The Brits...!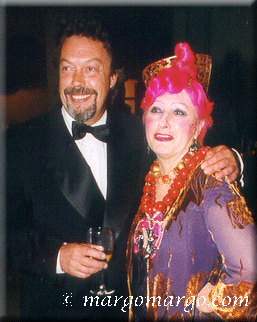 Actor Tim Curry with International Designer Zandra Rhodes
at the Museum of Contemporary Art San Diego in La Jolla years ago.
Upcoming Events
November 13th - Scripps Mercy Hospital will host its 2nd Annual 'Dressed to the Nth Degree' evening featuring San Diego's 10 best dressed women and 10 best dressed men as chosen by Leonard Simpson. Michael Neil will be the Honorary Chair. For details and tickets please visit:
http://www.scripps.org/events/an-evening-of-glitz-glamour-and-more

____________________________________________________________
Photoshopping and Photography Services
Photos on this website available if it is of you
available by The Social Diary
~ 619-384-7333
email TheSocialDiary.com
_______________________________________________________________
Email Commentary to be added
email editor@thesocialdiary.com
* Margo Schwab, more formally known as Margaret E. Schwab, has produced, written, interviewed and photographed for various media organizations since 1989. Schwab attended Holton Arms School, La Jolla Country Day School and La Jolla High School. Schwab has a B.A. from Scripps College, spent a business internship with S.A.I.C., Science Applications International Corporation, and earned a Masters of Business degree, M.B.A., from the University of San Diego. Schwab additionally took college courses from Harvard University, and Syracuse University. Schwab volunteers for numerous charity organizations. She also continues to support animal organizations and the prevention of people and animal abuse. Schwab is the editor of The Social Diary.
Margo Schwab and Scott Johnston of the Social Diary are pleased to announce partnerships with the San Diego Humane Society, San Diego News Network and now, San Diego Home & Garden Magazine.
The Social Diary would like to say a special thank you to our advertisers.
Valerie and Harry Cooper, Patrons of the San Diego Opera
Valerie and Harry Cooper, Patrons of The Museum of Contemporary Art San Diego
Judith C. Harris, Blair Harris, and Robert Singer, MD supporting the
Dian Fossey Gorrilla Fund International
Dr. Laurie Marker of The Cheetah Conservation Fund
H. Moradi Jewelers on Prospect Street in La Jolla
Pat O'Connor of Fashion Careers College
Pamela Pogue of Juelerie
Kary Favish of the Worth Collection
Diana Cavagnaro of Designer Millinery
Jordan of Jordan Art Couture
Lizz Russell of The Lizz Russell Collection
Gary Parker of WineSellar & Brasserie
Chef Pasquale of Cafe Milano
Alex Gonzalez of Mercedes Benz of San Diego
Kevin Smith of Extreme Pizza in La Jolla
Jeremiah Sullivan of Neptunic Sharksuits
Drs. Sue and John Morizi of The Animal Hospital of La Jolla
Eugene Ladopoulos of Mistra Estates Olive Oil
Warning ** photos, video and writing on this site are the
2009 copyright of The Social Diary LLC and its subsidiaries.
no reproduction of any part or parts is allowed without written permission by The Social Diary