Scorpion Bay Surfing and Fishing Club

Private, Picturesque ......Scorpion Bay Hotel available! ..., founded by Fred Borrelli
~~~~~~~~~~~~~~~~~~~~~~~~~~~~~~~~
~ The Social Diary ~
all photos and content are the strict copyright of TheSocialDiary.com
no downloading!!
photos are available for purchase if it is of you!
~~~~~~~~~~~~~~~~~~~~~~~~~~~~~~~~~~
Jean Paul Gaultier, Donna Karan, Versace, Dries van Noten, Lanvin & More at Fashionable Spring Preview by Nordstrom
for the Museum of Contemporary Art San Diego Patrons
The dress mode was 'chic for a cause' as guests arrived February 12th, 2009 for the Nordstrom 2009 Spring Designer Preview benefiting the Museum of Contemporary Art San Diego.
The location was the downtown MCASD. Fun ones in the mix included Lisa Bosstick, Nancy Browar, Jeanne Jones and Don Breitenberg, jewelry designer Katey Brunini, Karen Cohn, Taylor Miller, Linda Temko, Sally and John Thornton, Joan Waitt, Colette Carson-Royston, Natalie Royston-Scoma, Mary Drake, Jane Rice, Natasha Reiss, Blair Harris, Lisa Laikind, Lynda Forsha, Valerie Cooper, and Maree Mossmer.
Maree wore Versace, and Valerie wore a beautifully detailed Alaaia. She got it in Paris.
Informal shopping of the merchandise was done pre-show amidst buzzing conversation, martinis, and delightful appetizers like asparagus soup shooters with mushrooms. Waters Fine Catering was the caterer.
Then it was time for the show! Nordstrom models paraded elegant designs with high, high stilettos. Modern and edgy. Very wearable they were.
Applause for the night goes to Chairs Stacy Jacobs, Jake Figi, Sheryl White, Eileen Haligowski, Lise Wilson, and Haeyoung Tang.
Another wave of serious shopping continued after the show.
All for a great cause too. Dr. Hugh M. Davies, the David C. Copley Director of the Museum of Contemporary Art San Diego had this to say. "We are honored to be the beneficiary of this exciting event with Nordstrom. Nordstrom is a strong community partner in the San Diego area, and their support through the Nordstrom Spring Designer Preview will help benefit MCASD"s education programs and exhibitions."
Enjoy the Photos!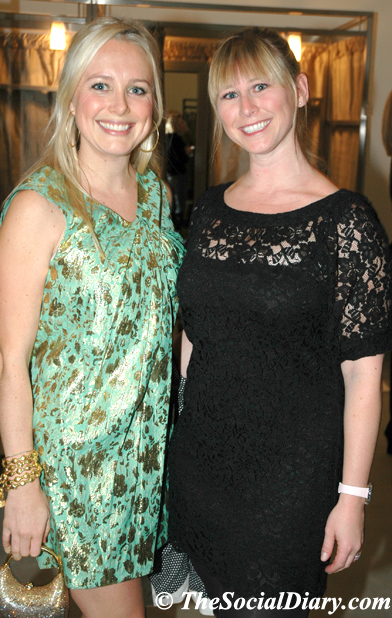 Blair Harris with Natalie Royston-Scoma
Colette Carson-Royston with her daughter, Natalie Royston-Scoma ** Personal Shopper & Stylist Monica Olson
Taylor Miller with Danielle Longo ** Danielle Longo's shoes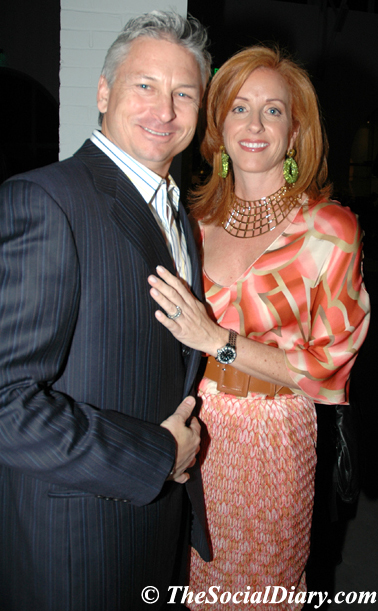 David and Patsy Marino
Valerie Cooper and Taylor Miller ** Detailed heel on patron's shoes
Don Breitenberg helping his wife Jeanne Jones shop ** Jeanne Jones with Natasha Reiss and Maree Mossmer
Fern McCuen with Leonard Simpson and Mary Beth Kellee ** Karen Cohn
Shoe and purse display** Leonard Simpson and Rex Romande
Joyce Glazer ** Diana Cavagnaro with Taylor Miller seated for the show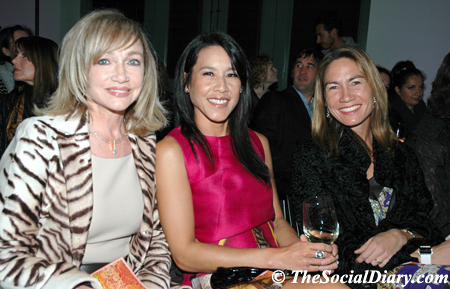 Lynda Kerr with Maree Mossmer and Natasha Reiss
Enjoy the Fashion Show!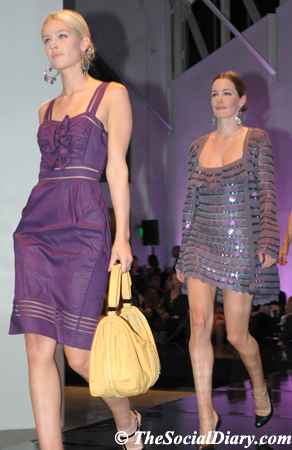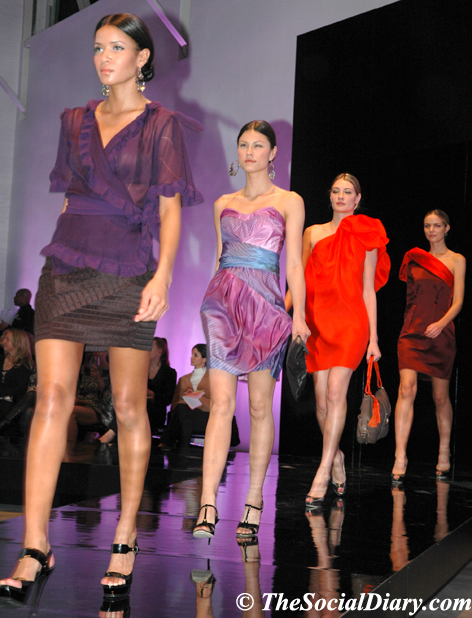 To learn more about the Museum of Contemporary Art San Diego, its exhibits, and special events, please visit www.mcasd.org
And for a look back at a few Monte Carlo Galas
please click
A special thank you to Valerie Cooper for having me as her guest for this event.
The Buzz
Leonard Simpson will be on the arm of Esther Jane Paul at the Oscar's next Sunday. Not the first time they've gone to this event together either. They went years back when Leonard had kind of a Rob Lowe look to him or vice a versa. Funny thing Rob Lowe ended up right behind Leonard on the red carpet!
Esther Jane Paul by the way has been a part of the Hollywood scene for years as an award winning writer and editor.
Bucking the economic / historical fashion trends....
Spring fashions appearing have bright colors including cheering pinks on the forefront. As The Social Diary saw in Beverly Hills recently, pink was a definite trend. Especially sky scraper tall patent shoes for gals.
funny tv line....
On the Beverly Hill hillbillies. Jane Hathaway, who has a big crush on Jethro, states to him, "Jethro, you are like a magnificent skyscraper, without a penthouse."
And with that please check out some of the wonderful upcoming events...
Have a great week!
Upcoming Events
February Select Dates - San Diego Opera's Don Quixote
February 20th - The Old Globe will be hosting a very cool fundraising event featuring a special performance of Kingdom. The event stars hip hop fusion with a very powerful message about gang violence. Check out www.oldglobe.org for details.
March 1st - The Doggie Street Festival will be held. Cute adoptable dogs from many organizations will be available as well as goodies to buy to support organizations. There will be a doggy fashion show too! Please visit www.doggiestreetfestival.org. for more details.
March 10th - The Salvation Army Women's Auxiliary is proud to announce the 2009 Women of Dedication, "Power of Purses." For more information on The Salvation Army Women's Auxiliary or Women of Dedication, please contact Val Sachs at 619-446-0273.
Reported by Margo Schwab
__________________________________________________________________
Photoshopping and Photography Services
Photos on this website available if it is of you
available by The Social Diary
~ 619-384-7333
email TheSocialDiary.com
_____________________________________________________________________
Email Commentary to be added
email editor@thesocialdiary.com
* Margo Schwab, more formally known as Margaret E. Schwab, has produced, written, interviewed and photographed for various media organizations since 1989. Schwab attended Holton Arms School, La Jolla Country Day School and La Jolla High School. Schwab has a B.A. from Scripps College, spent a business internship with S.A.I.C., Science Applications International Corporation, and earned a Masters of Business degree, M.B.A., from the University of San Diego. Schwab additionally took college courses from Harvard University, and Syracuse University. Schwab volunteers for numerous charity organizations. She also continues to support animal organizations and the prevention of people and animal abuse. Schwab is the editor of The Social Diary.
Warning ** photos, video and writing on this site are the
copyright of The Social Diary, San Diego Social Diary
no reproduction of any part or parts is allowed without written permission by The Social Diary