Globe Theatre Celebrates New Conrad Prebys Theatre Center
Including:
The Karen and Donald Cohn Education Center,
and ...
The Sheryl and Harvey White Theatre
On December 7th, 2009 neither heavy rain nor heavy winds kept Old Globe supporters away from a celebration of the new Conrad Prebys Theatre Center in Balboa Park. The Conrad Prebys Theatre Center incorporates the flagship Old Globe Theatre, with a four-level new building housing the Karen and Donald Cohn Education Center, the Sheryl and Harvey White Theatre, Hattox Hall, the Viterbi Family Lobby, the Donald and Darlene Shiley Terrace, and the very popular Lady Carolyn's Pub.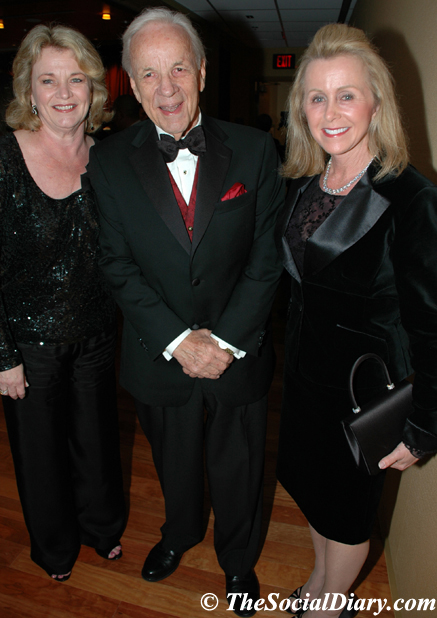 Debbie Turner and Conrad Prebys with Noni Senyei
Theatre guests included actors Marion Ross and Paul Michael, Karen and Don Cohn, Debbie Turner and Conrad Prebys, Sheryl and Harvey White, Globe Executive Producer and CEO Louis Spisto, Kathy and John Hattox, Deni and Jeff Jacobs, Carolyn Yorston-Wellcome and Bard Wellcome, Susan Ulevitch, Nina and Bob Doede, Colette and Ivor Royston, Dixie and Ken Unruh, Betty and Leonard Kornreich, and Valerie and Harry Cooper.
It was Valerie's birthday and what better way to celebrate than at the Globe!
Birthday girl Val wore crimson Alaaia with matching parure, Karen Cohn wore a shimmery Naeem Khan, Sheryl White wore a slim fitting butterscotch colored silk gown by Douglas Hannant, Colette Carson Royston arrived in pretty blue velvet Marc Bouwer with lace inset, Sarah B. Marsh-Rebelo wore an elegant black dress by Carolina Herrera, and Katherine Kennedy wore a black velvet coat trimmed in gold silk brocade.
Debbie Turner did her hair and makeup by flashlight at home as the power had gone out at her and Conrad Preby's home. A hiccup on the way to their big evening, but Debbie still looked absolutely great despite the challenge. As they say in theatre. 'the show must go on.'
And it did.
Despite a chilly, windy, very windy night, the heat went up quite a few notches when special guests Kelli O'Hara and Paulo Szot performed. They are the stars of Broadway's hit South Pacific. For this special gala, they performed a smorgasbord of musical favorites from Annie Get Your Gun, Oklahoma, Camelot, and of course a slew of songs like Some Enchanted Evening from South Pacific. A live orchestra with Ted Sperling conducting provided the accompaniment.
The evening fun of cocktails, dinner, show, and purpose was noted by many. "This evening symbolized the culmination of all the hard work by the Globe Staff and the Old Globe Board of directors" said Karen Cohn. "It was with tremendous excitement that we all came together to celebrate the completion of the Conrad Prebys Theatre Center. The two Broadway stars of "South Pacific," Kelli O'Hara and Paulo Szot are phenomenally talented singers and were very generous with their time and talent for the evening. What a wonderful evening of great music celebrating a brand new state-of-the-art theatre building! The new White theatre is a very important new addition to the arts and cultural community in San Diego and I think we opened it up with just the right amount of reverence and joy. The entire two story building will be open immediately for much needed educational programs for all students in San Diego. It is a dream come true for all of us in the city who love great theatre and art."
Sheryl White had this to add. "The evening was very special for Harvey and me. It's not every day you get a Theatre named after you, we feel very blessed and honored!! Kelli O'Hara and Paulo Szot are amazingly talented singers and were the perfect first act for this beautiful new theatre. Eileen Prisby and Todd Schultz did a wonderful job in handling all of the details. What a night it was!!"
Never one to miss a musical, Katherine Kennedy summed the evening up. "Because the evening was so blustery, rainy, and typically un- San Diego, it was fun and different being all together in the Hall- like a very big New York cocktail party- lots of energy! The performance was so perfect to celebrate Conrad's gift- it was beautifully performed, the selections were favorites, comfortable hits that we all love. If you saw Conrad during the performance he was definitely enchanted!!"
And the night was enchantingly unique. A special song called In Our House (lyrics by Mark Campbell and music by Jake Heggie) was performed that evening. The song's lyrics start like this:
"No one is a stranger
In our house.
Everyone is welcome here.
There are many stories
In our house.
Some new and some old,
All so beautifully told."
And no one is a stranger to the Old Globe. Outreach and education programs enable all to enjoy this world acclaimed theatre.
Please enjoy the photos.
If you wish to purchase photos, please email your inquiry. No downloading of photos without express written permission by The Social Diary thank you.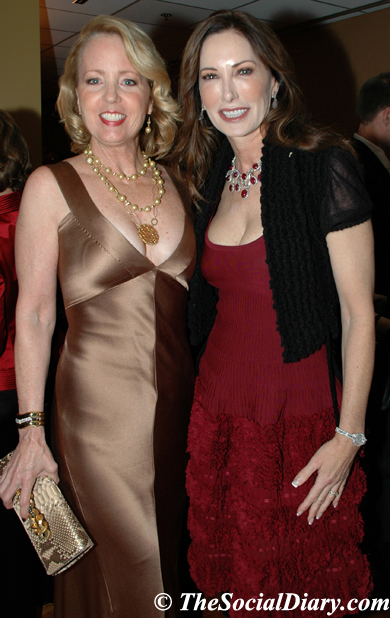 Sheryl White and Valerie Cooper... the birthday girl ** Karen Cohn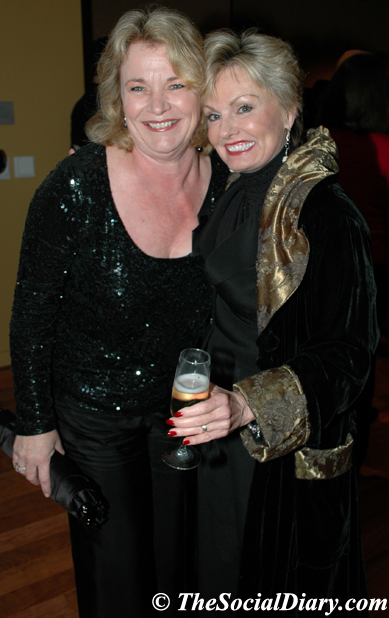 Don Cohn ** Debbie Turner and Katherine Kennedy aka KK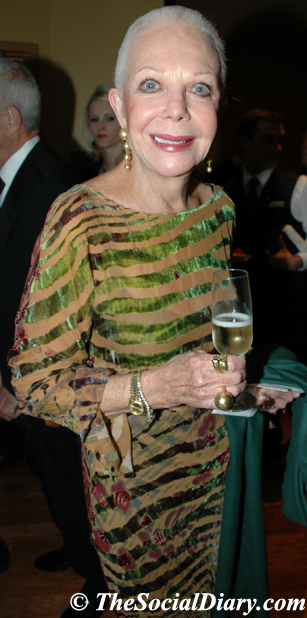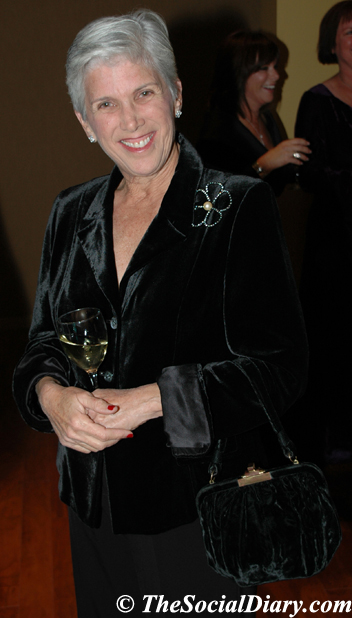 Jeanne Jones ** Susan Ulevitch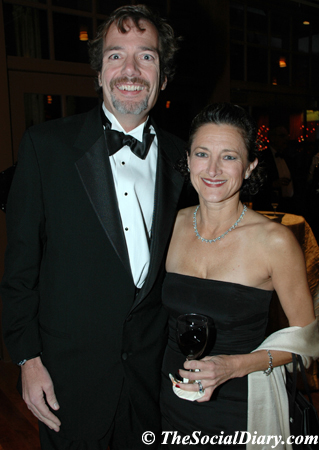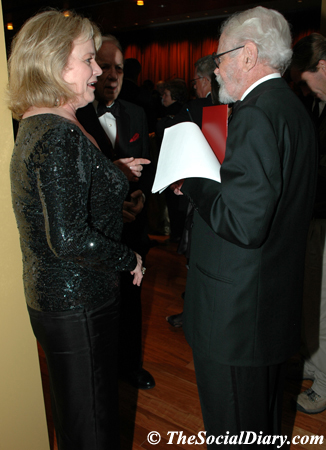 Phil and Ann White ** Debbie Turner, Conrad Prebys with Burl Stiff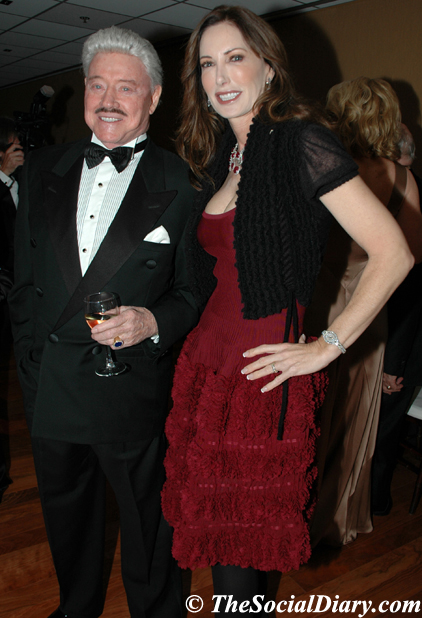 Harry and Valerie Cooper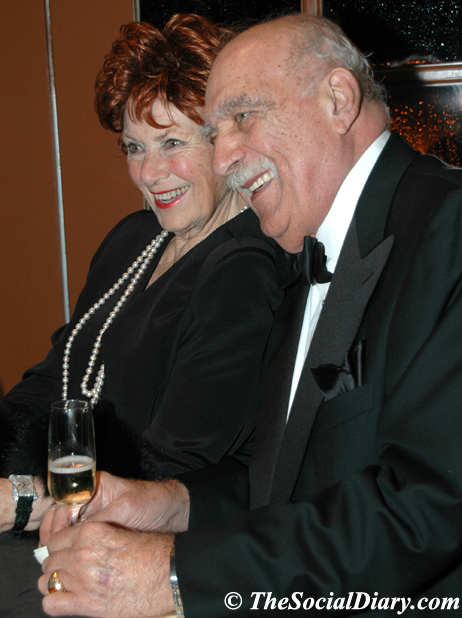 Actors Marion Ross and Paul Michael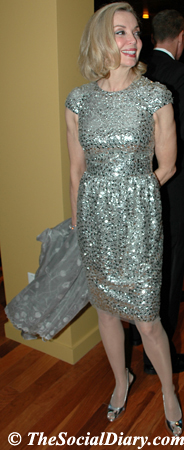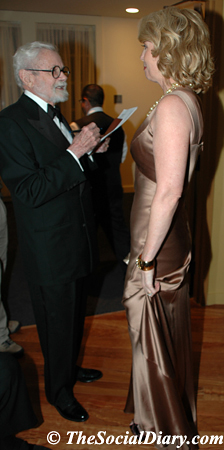 Karen Cohn in Naeem Khan ** Burl Stiff with Sheryl White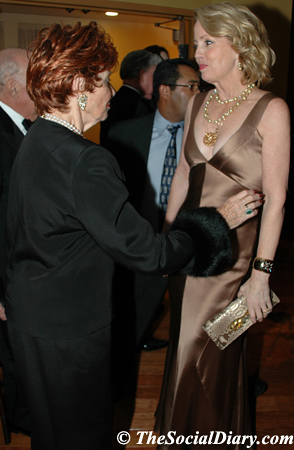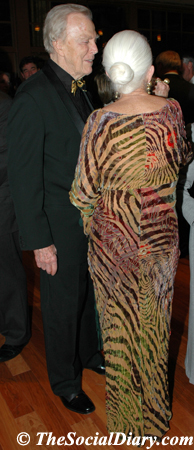 Marion Ross with Sheryl White ** Don Breitenberg and Jeanne Jones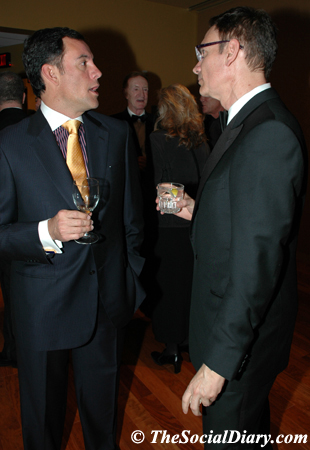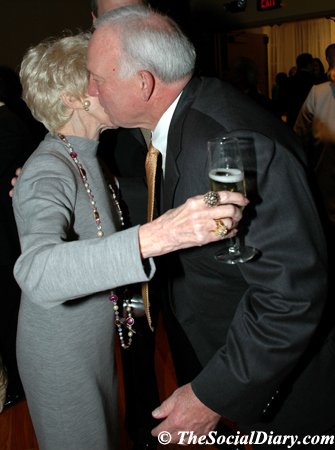 Peter Cooper with Lou Spisto ** Audrey Geisel getting a 'meet and greet' from Mayor Jerry Sanders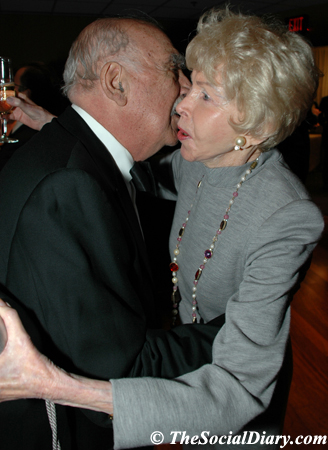 Paul Michael and Audrey Geisel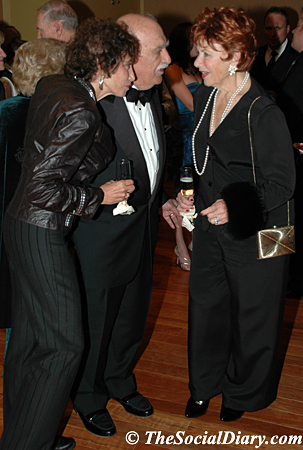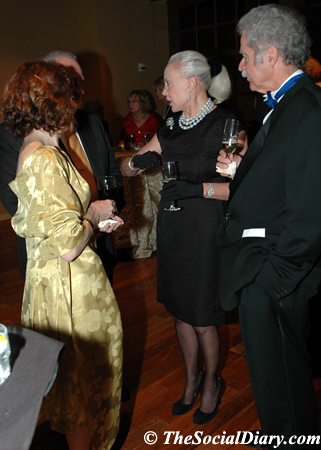 Paul Michael with Marion Ross ** Rana Sampson and Mayor Jerry Sanders behind her speaking with Sarah B. Marsh-Rebelo and John Rebelo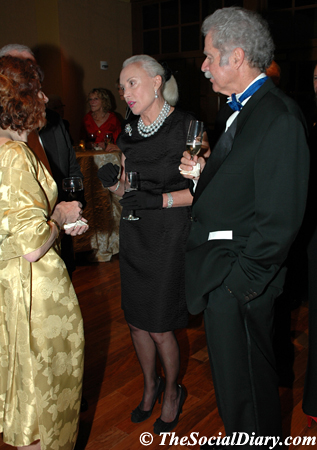 Rana Sampson and Mayor Jerry Sanders behind her speaking with Sarah B. Marsh-Rebelo and John Rebelo ** Nicole Brown ** Jill Galvez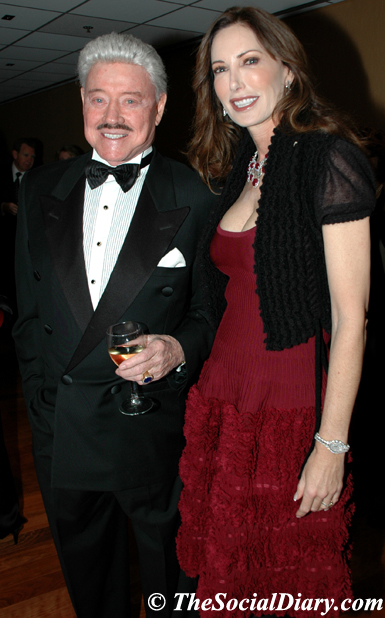 Harry and Valerie Cooper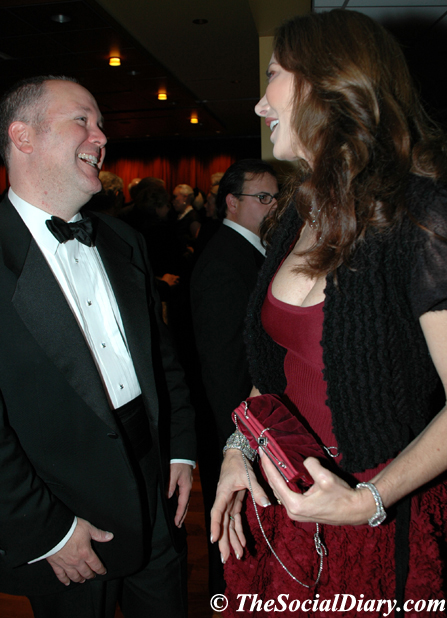 Above and below, Robert Gleason with Valerie Cooper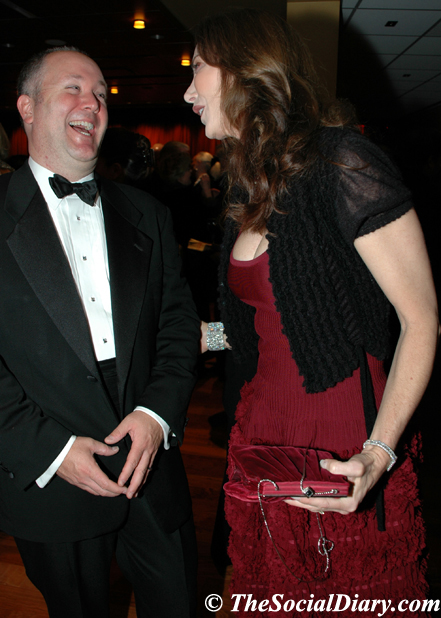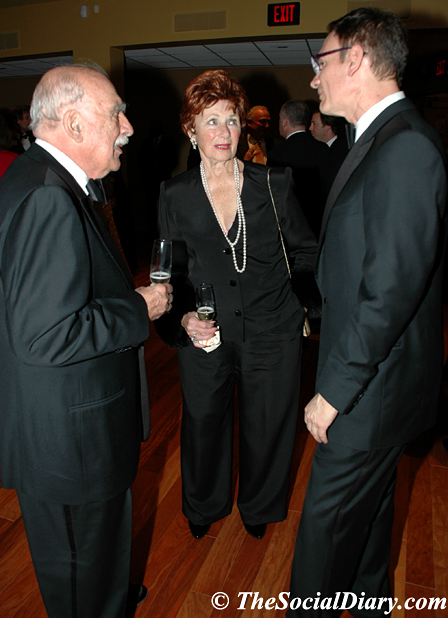 Actors Paul Michael and Marion Ross with Lou Spisto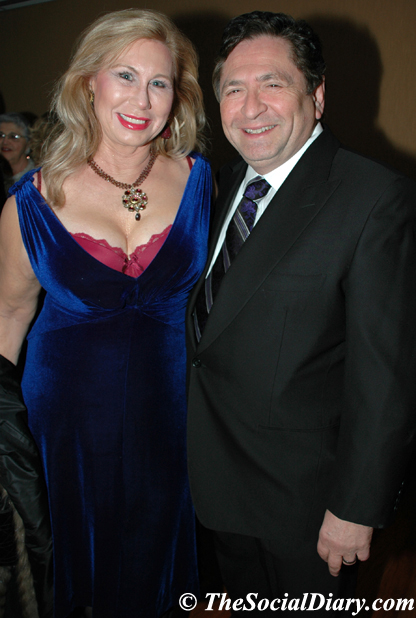 Colette Carson Royston and Ivor Royston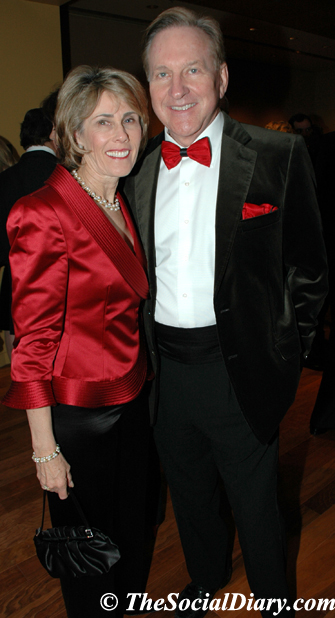 Nina and Bob Doede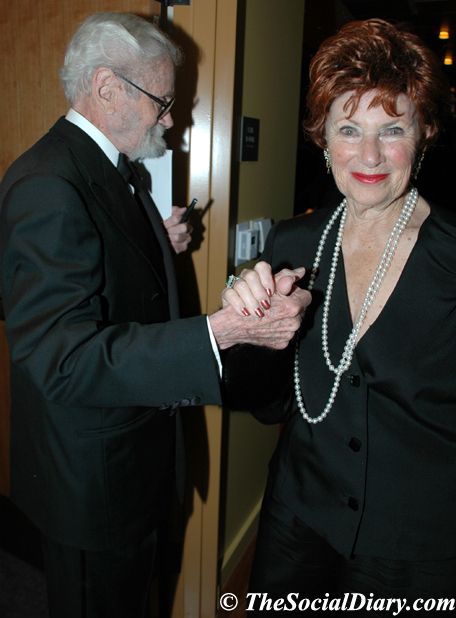 Burl Stiff with actress Marion Ross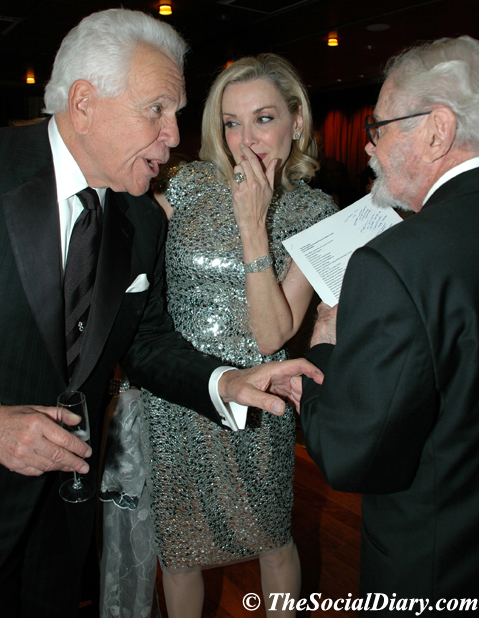 A fun moment, Don and Karen Cohn with Burl Stiff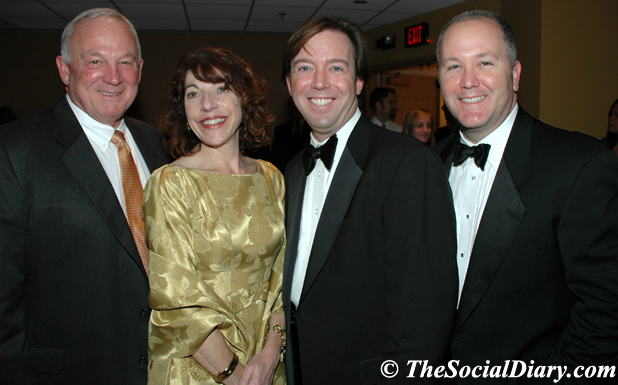 Mayor Jerry Sanders and Rana Sampson with Marc Matys and Robert Gleason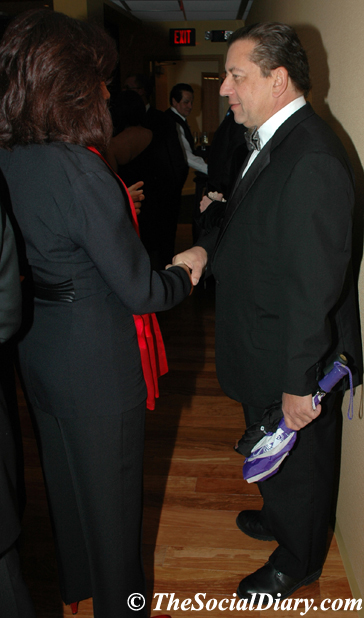 Karen Cohn ** Drew Senyei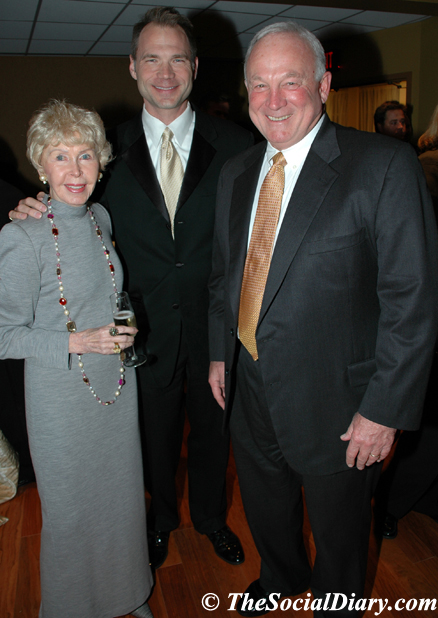 Audrey Geisel with Todd Schultz and Mayor Jerry Sanders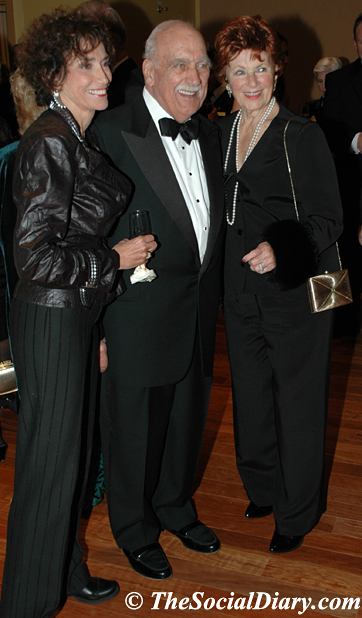 Karen Cohn ** Paul Michael and Marion Ross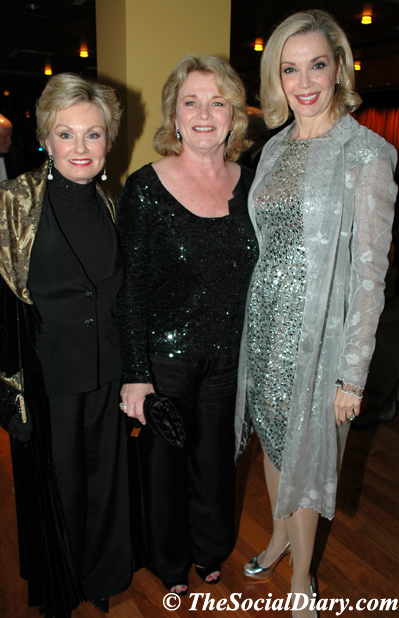 Katherine Kennedy with Debbie Turner and Karen Cohn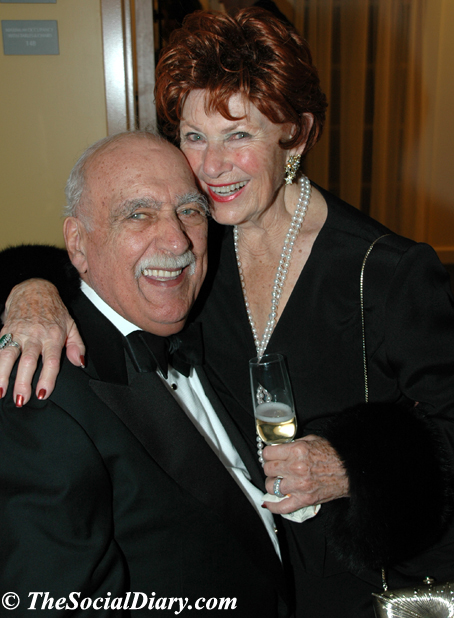 Actors Paul Michael and Marion Ross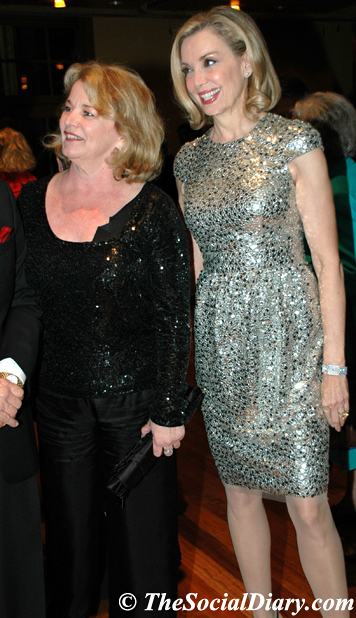 Debbie Turner with Karen Cohn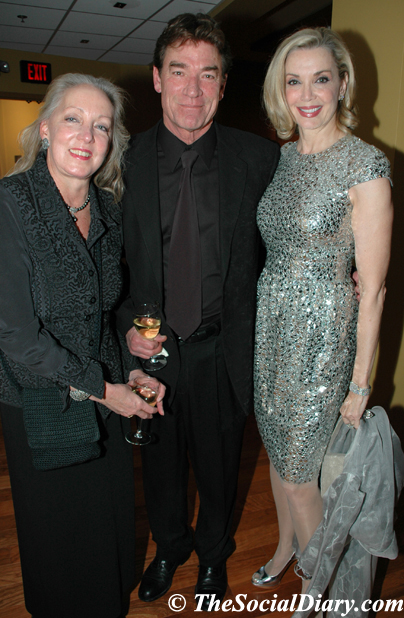 Victoria Hamilton and Paul Hobson with Karen Cohn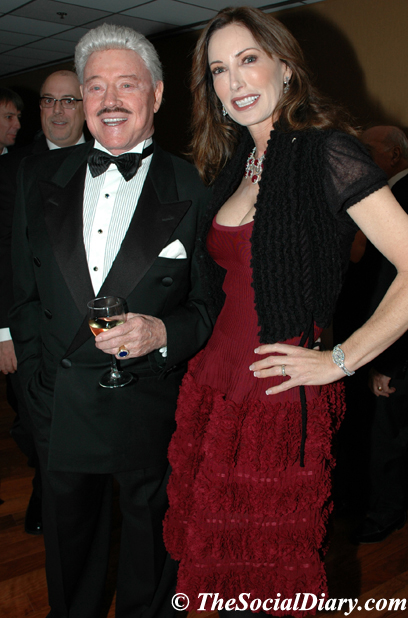 Harry and Valerie Cooper celebrating Valerie's birthday
at one of their favorite places, the Old Globe
A look back to Globe Events
Globe Guilders Fashion Luncheon 2009
Globe Guilders Fashion Luncheon 2008
Globe Guilders Fashion Luncheon 2007
To learn more about The Old Globe, please visit www.TheOldGlobe.org
reported by Margo Schwab
The Buzz
It actually was that rainy and wet that some roads precluded some guests from getting to the Globe Gala. Among them were Lisa and David Casey, and Lou and Judy Ferrero. The Ferreros would have made it...they just needed a boat to get across the flooded roads in Rancho Santa Fe!
...................
Yes it's true, Valerie Cooper went off to Australia and bungee jumped over 630 feet...voluntarily.
As Val says, she can cross that one off the bucket list.
Blast From The Past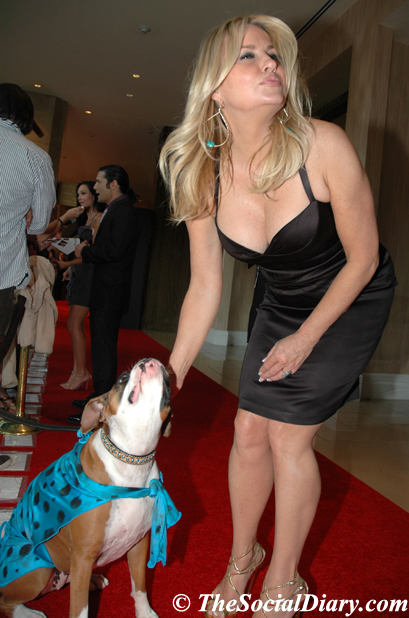 The Social Diary's Kima learning from the best, actress/ comedian Jennifer Coolidge...pictured here at the Humane Society of the United States Genesis Awards last year in 2009

____________________________________________________________
Photoshopping and Photography Services
Photos on this website available if it is of you
available by The Social Diary
~ 619-384-7333
email TheSocialDiary.com
_______________________________________________________________
Email Commentary to be added
email editor@thesocialdiary.com
* Margo Schwab, more formally known as Margaret E. Schwab, has produced, written, interviewed and photographed for various media organizations since 1989. Schwab attended Holton Arms School, La Jolla Country Day School and La Jolla High School. Schwab has a B.A. from Scripps College, spent a business internship with S.A.I.C., Science Applications International Corporation, and earned a Masters of Business degree, M.B.A., from the University of San Diego. Schwab additionally took college courses from Harvard University, and Syracuse University. Schwab volunteers for numerous charity organizations. She also continues to support animal organizations and the prevention of people and animal abuse. Schwab is the editor of The Social Diary.
Margo Schwab and Scott Johnston of the Social Diary are pleased to announce partnerships with the San Diego Humane Society and San Diego Home & Garden Magazine.
San Diego's The Social Diary would like to say a special thank you to our advertisers.
Valerie and Harry Cooper, Patrons of the San Diego Opera
Valerie and Harry Cooper, Patrons of The Museum of Contemporary Art San Diego
Judith C. Harris, Blair Harris, and Robert Singer, MD supporting the
Dian Fossey Gorrilla Fund International
H. Moradi Fine & Estate Jewelers on Prospect Street in La Jolla
Dr. Laurie Marker of The Cheetah Conservation Fund
Pat O'Connor of Fashion Careers College
Pamela Pogue of Juelerie
Kary Favish of the Worth Collection
Diana Cavagnaro of Designer Millinery
Jordan of Jordan Art Couture and Animal Fashions by Jordan
Gary Parker of WineSellar & Brasserie
Chef and Owner Pasquale of Cafe Milano
Alex Gonzalez of Mercedes Benz of San Diego
Kevin Smith of Extreme Pizza in La Jolla
Jeremiah Sullivan of Neptunic Sharksuits
Drs. Sue and John Morizi of The Animal Hospital of La Jolla
Eugene Ladopoulos of Mistra Estates Olive Oil
Warning ** photos, video and writing on this site are the
2010 copyright of The Social Diary LLC and its subsidiaries.
no reproduction of any part or parts is allowed without written permission by The Social Diary