Scorpion Bay Surfing and Fishing Club Scorpion Bay Hotel available! ..., founded by Fred Borrelli


all photos and content are the strict copyright of TheSocialDiary.com
no downloading!!
photos are available for purchase if it is of you!
~~~~~~~~~~~~~~~~~~~~~~~~~~~~~~~~~~
Seacrest Village Gala Starring
Rita Moreno!!
"My girls and I were thrilled to be part of this evening, and part of this wonderful organization. The combined efforts of our entire committee, and the Seacrest Staff made this evening a success. Our sincere thanks to everyone who came and lent their support! With tremendous appreciation,"
- Lee Goldberg, Event Co-Chair
Burl Stiff, Society Writer for the Union Tribune had it spot on regarding the Seacrest Village Gala. There were quite a few women wearing Jordan gowns as he noted. But we'll get back to that later. There were quite a lot of generous people there too. As over $600,000 was raised February 21st, 2009 at the Hyatt Regency La Jolla at Aventine. And it was all to benefit the very worthy people who reside at Seacrest Village.
The party was themed "Let's Party on Broadway,' and Broadway it was with the one and only fabulous Rita Moreno as the headline entertainer. That's Tony, Emmy, Oscar and Grammy award winning Rita Moreno!
Among the many there were Co-Chairs Suzi Feldman, Deanna Goldberg and Lee Goldberg. Fellow Co-Chair Anne Nagorner (part of the Goldberg Family) had an unexpected family emergency but she was there in spirit.
And it is that caring spirit that pervades supporters of Seacrest Village. Attendee Susan Ulevitch observed the following. "It is always a privilege to attend the Seacrest Village Gala .... a small way to support seniors in our community. (With whom we seem to be getting closer in age!) The party this year was beautiful and had the feel of a family affair with long time San Diego leaders, the Goldberg and Epsten families, involved as chairs and honoree."
That's Mary and Jon, Lynn and Bert, Bea and Robert Epsten. Mary Epsten's involvement with Seacrest started in childhood when she would visit residents. Mary has continued that involvement for the last eighteen years as President of the Women's Auxiliary for Seacrest Village. So it is not a surprise that Mary Epsten was chosen as the evening's honoree.
More there included Valerie Cooper in Lanvin with her husband Harry on her arm. They scheduled a trip to the Bahamas around this event.
Others there included Lee Clark and Jerry Pikolysky, Sarah B.and John Rebelo, Lael and Jay Kovtun, Ann and Ian Campbell of the San Diego Opera, Sally B. and John M. Thornton, Peggy Stephenson of Tiffany's, Jeanne Jones and Don Breitenberg, Barbara Bloom and Sheila and Jeff Lipinsky.
Now back to the Jordan reference at the top.
Sheila Lipinsky had the winning bid for the custom Jordan Art Couture hand painted gown. The gown will be paired with a Reena Horowitz necklace.
More there wearing Jordan included Jeanne Jones, winning bidder Sheila Lipinsky, Jordan the designer herself, and Lee Goldberg in a stunning red themed floral Jordan accented by a floral accent on one shoulder, and a rather dazzling smile.
Lee and Frank Goldberg have a big reason to smile. The Goldbergs have been tremendous supporters for Seacrest Village Retirement Communities for many, many years. And when you raise over $600,000 in one evening, it's no wonder Lee's smile was radiant!!
The Social Diary salutes the Goldberg Family, the Epsten Family and the many tremendous supporters of Seacrest Village!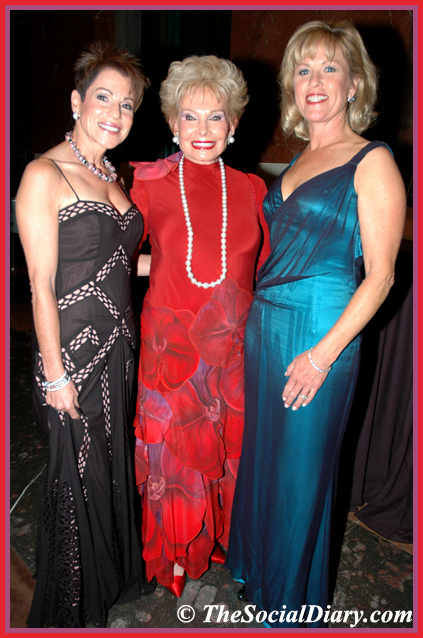 Event Co-Chairs Suzi Feldman, Lee Goldberg, and Deanna Goldberg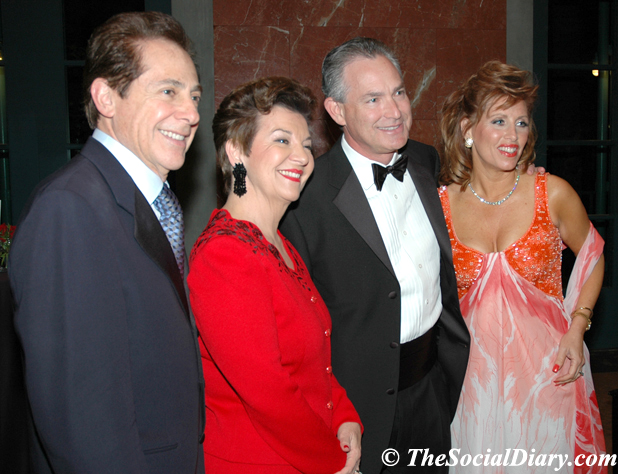 Eli and Diana Lombrozo with Jon Epsten and Event Honoree, Mary Epsten
Paul and Joyce Dostart ** Gaylene and Barry Fisch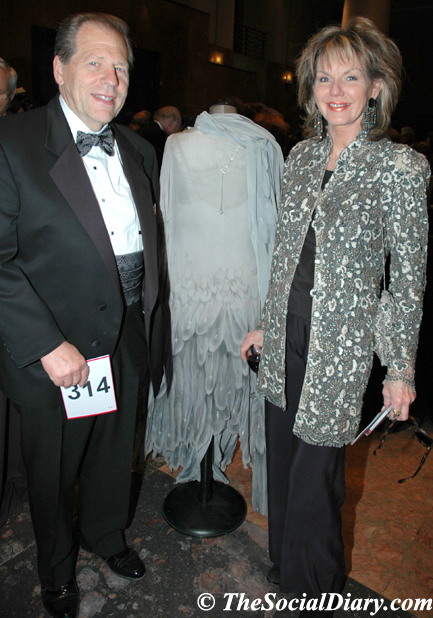 David and Jordan Sacks of Jordan Art Couture by a Jordan auction display
Carole Laventhol ** Lee Goldberg with Paul Dostart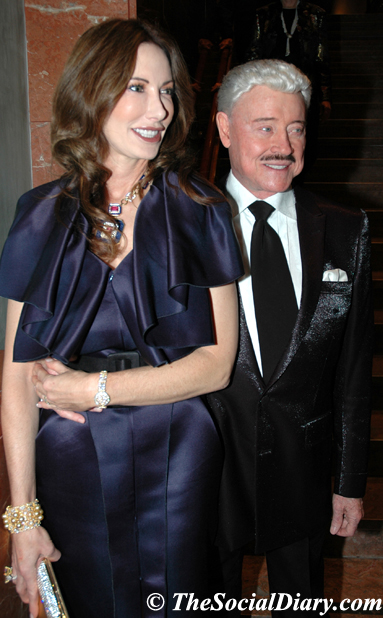 Valerie and Harry Cooper
Lee Goldberg with her daughter and fellow Co-Chair, Sarah B. Rebelo and John Rebelo talking with Lee Clark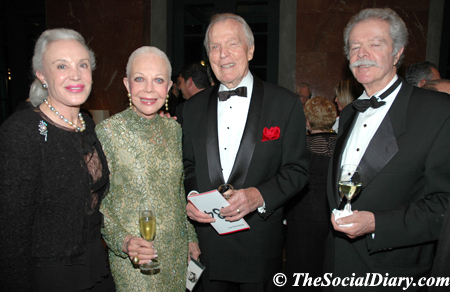 Sarah B. Rebelo with Jeanne Jones and Don Breitenberg and John Rebelo (reacting to the flash of the camera)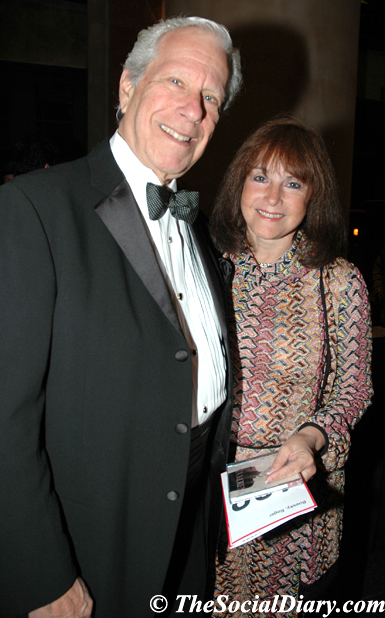 Roger and Marilyn Boesky
Esther Fischer with Carole Laventhol ** Guests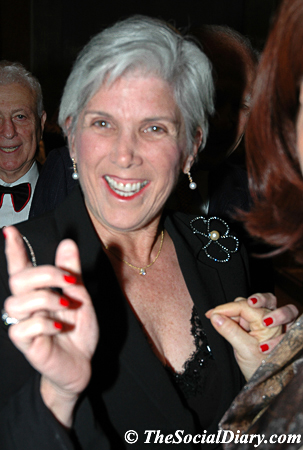 Susan Ulevitch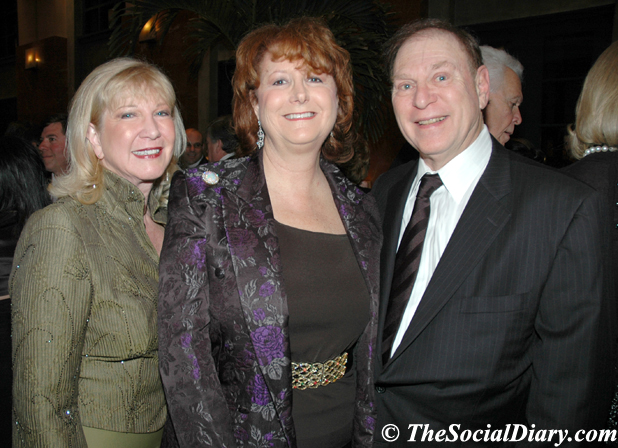 Roxi Link with Melissa and Michael Bartell
Susan and Richard Ulevitch ** Valerie and Harry Cooper
Jon and Mary Epsten ** Lee and Frank Goldberg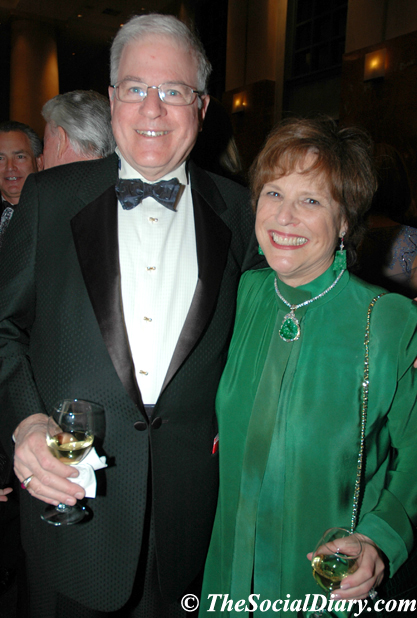 Jeff and Sheila Lipinsky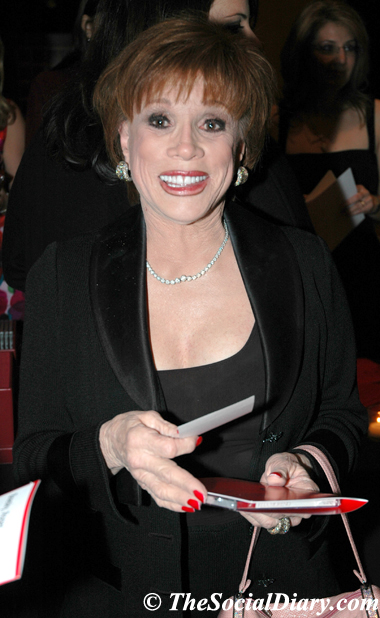 Rusti Bartell
Bernard and Suzi Feldman, Lee and Frank Goldberg, and Anne and Nagorner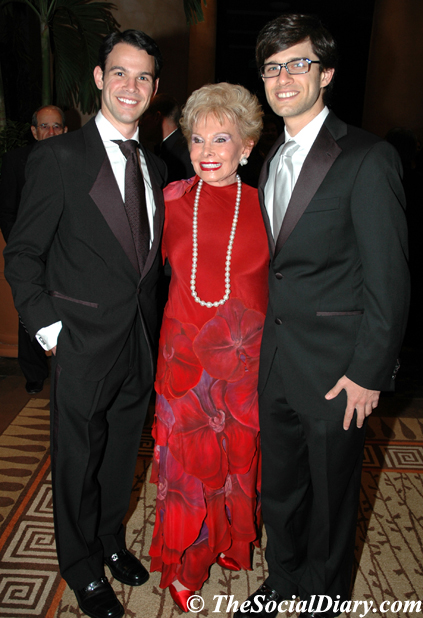 Gregory Goldberg and David Goldberg surrounding their mother, Lee Goldberg
Carole Laventhol with Todd and Lannette Bloom, Barbara Bloom, and Lanny Cornell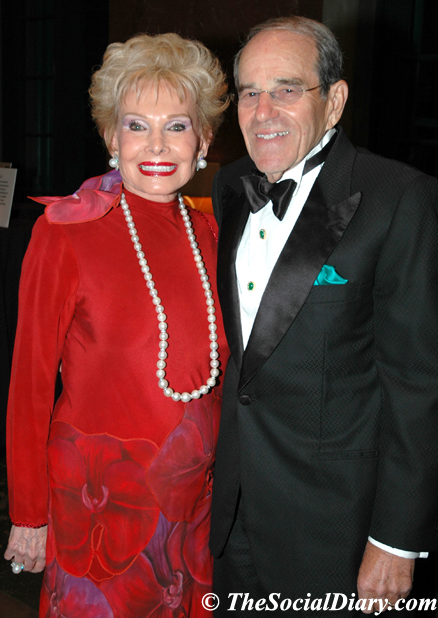 Lee and Frank Goldberg
To view more Seacrest Village Events please click
Seacrest Village Fashion Luncheon 2008
Seacrest Village Fashion Luncheon 2007
Have a great week!
The Buzz
Salvation Army Women of Dedication just held their women of dedication luncheon on March 10th. The day was themed the 'Power of Purses.' Among those honored were Roxi Link, Mary Johnson, Toni Nickell, Susan Oliver, Louarn Sorkin, and Judy White. That's Judy White who lives in the highest elevation home in San Diego's coastline. Karen Miller was the Chair of the event which was held at the new Hilton San Diego Bayfront Hotel.
Free up your energy, and shrink your waistline. Be Gluten Free ...
Chef Betsy G. has been cooking gluten free offerings for years. Many of her clients just love the resulting extra energy and better immune system. Some Easter Chef Betsy G recipes include GF (gluten free) pasta, homemade biscuits, lemon bars and brownies.
....But when Chef Betsy G. mentioned GF crabcakes and coconut shrimp, that sealed the deal.
Upcoming Events

March 21st - The 12th Annual 'Heart of San Diego Gala' will benefit the Sulpizio Family Cardiovascular Center for the UCSD. Please visit The Sulpizio Family Cardiovascular Center at UCSD for more information.
March 23rd - The High Heals Foundation (to benefit the Ovarian Cancer Society)
This foundation was formed in loving memory of Stefanie Strauss, by her sister Tamara Alter. Tamara is an international jewelry designer who has designed special jewelry just for this cause. To learn more about The High Heals Foundation, please call 619-985-0542.
May 9th - The feast of the feast many of the top San Diego restaurants! Mama's Kitchen will host their popular event at the Hyatt Aventine in La Jolla. Please visit Tickets are on sale now at www.mamaskitchen.org for tickets.
May 16th - A Cheetah fundraiser with Laurie Marker. Please visit www.cheetah.org for details.
Please save the Dates for:
May 29th - A Lizz Russell fashion show and dinner at The Westgate Hotel. More details soon!
June 6th - The Arthritis Foundation walk.
To learn more about arthritis and this walk, please visit www.arthritis-sandiego.org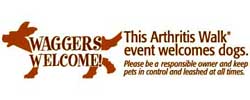 Dogs get Arthritis too! ..... Kima The Honorary Dog Chair will be there too!
Reported by Margo Schwab
__________________________________________________________________
Photoshopping and Photography Services
Photos on this website available if it is of you
available by The Social Diary
~ 619-384-7333
email TheSocialDiary.com
_____________________________________________________________________
Email Commentary to be added
email editor@thesocialdiary.com
* Margo Schwab, more formally known as Margaret E. Schwab, has produced, written, interviewed and photographed for various media organizations since 1989. Schwab attended Holton Arms School, La Jolla Country Day School and La Jolla High School. Schwab has a B.A. from Scripps College, spent a business internship with S.A.I.C., Science Applications International Corporation, and earned a Masters of Business degree, M.B.A., from the University of San Diego. Schwab additionally took college courses from Harvard University, and Syracuse University. Schwab volunteers for numerous charity organizations. She also continues to support animal organizations and the prevention of people and animal abuse. Schwab is the editor of The Social Diary.
Warning ** photos, video and writing on this site are the
copyright of The Social Diary, San Diego Social Diary
no reproduction of any part or parts is allowed without written permission by The Social Diary