2009 Dressed to the Nth Degree
benefits Scripps Mercy Hospital
The 2nd Annual Dressed to the Nth Degree took place at the Spreckels Theatre November 13th, 2009. And the best dressed came out in fierce force to support the Scripps Cancer Center expansion at Scripps Mercy Hospital.
Guests and honorees were greeted by camera flashes and cheers by paparazzo and onlookers. Then it was into the lobby to mingle.
Amidst the crowded foyer were this year's best dressed as once again chosen by 'Style Guy' Leonard Simpson. The 2009 Best Dressed Women are: Denise Hug, Tanya Brandes, MD., Rita Szczotka, Jennifer Greenfield, Roxi Link, Tiffany Mahoney, Sandy Redman, Pam Slater-Price, Laura Applegate, and Susie 'Go Chargers' Spanos.
The 2009 Best Dressed Men are: Jim Lennox, Mitch Mitchell, James Mulvaney, John Parrish, Onofrio Pecoraro, Billy Ray Smith, Richard Woltman, Todd Gloria, Vincent Bartolotta Jr, and Jim Mahoney.
Yes that's Jim Mahoney that is married to Best Dressed Tiffany Mahoney.
Linda Masters once again chaired the event. Linda maybe petite in size but she was a driving force for this event. She was in good company at the helm with Honorary Chairman Mike Neil and Founding Honorary Chairwoman Sally B. Thornton.
Leonard Simpson of Fashion Forward produced the fashion show. Among the featured designs were Qadir Hamidi, Mister B's, Jose Maria Ybarra, the Worth Collection, M Bride, Le Bel Age, and Custo Barcelona. Jewelry was provided by the Diamond Boutique, Radiance International Fine Jewelry, and Pamela Pogue's Juelerie. Hats were provided by Diana Cavagnaro.
A little surprise was provided by the Indirani Fusion Dancers. A surprise to all was when one model mistakenly fell off the stage. All okay though, she was not hurt.
Among the many standouts of the night was Tanya Brandes in a gorgeous green with gold Roberto Cavalli gown, a little change up from what she wears on international medical missions, Denise Hug in strapless and Martin Katz jewels, Rita Szczotka in Valentino, Jennifer Greenfield in minx-ish leather and lace number by Chanel, Susie Spanos in a spectacular jeweled coat, and Tiffany and Jim Mahoney in Ralph Lauren Black Label. Jim Mahoney's tartan plaid slipons were a scene stealer! So too was Vince Bartolotta's top hat and cane. Vince slyly managed to kiss his way down the line of best dressed ladies. He got a lot of applause for that!
San Diego Home/ Garden Lifestyles Magazine, San Diego Business Journal, Seltzer Caplan McMahon Vitek were generous sponsors.
Quite a few guests celebrated at the University Club for supper before or after the show. Others went on to Dobson's and a large group went to a party at Bertrand at Mr. A's hosted by 2008 Best Dressed Bertrand Hug, and 2009 Best Dressed Denise Hug. Among those there were 2008 Best Dressed Couple, Valerie and Harry Cooper.
There were two absent from the evening. Scott Johnston, Best Dressed 2008, had to miss this event regretfully. But he was in good company with his 'pawfect' daughter Kima, the 'unofficial Best Dressed Dog.'
Please enjoy the photos.
If you wish to purchase photos, please email your inquiry. No downloading of photos without express written permission by The Social Diary thank you!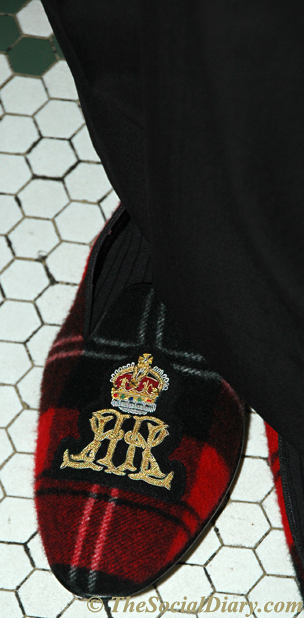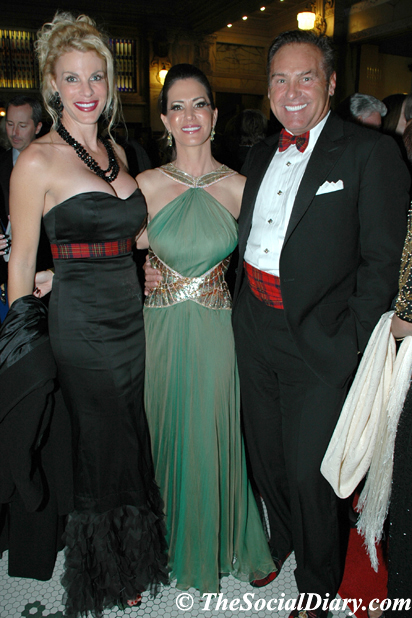 Jim Mahoney's shoes ** Tiffany Mahoney with Tanya Brandes and Jim Mahoney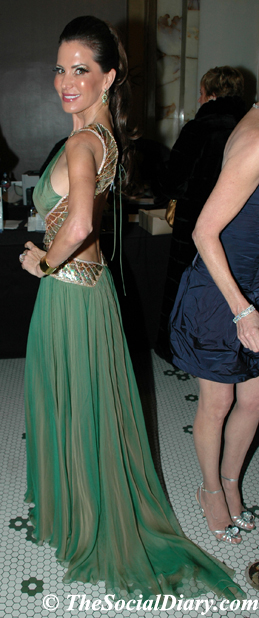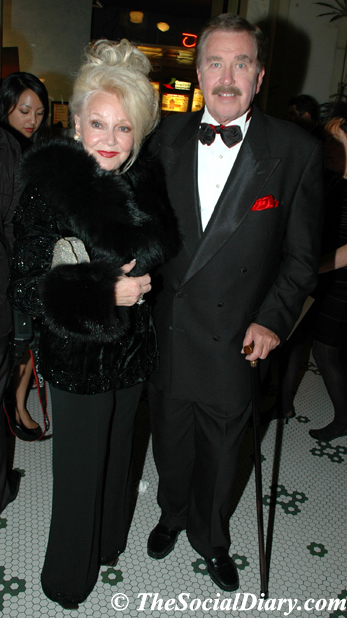 Tanya Brandes ** Phyllis and John Parrish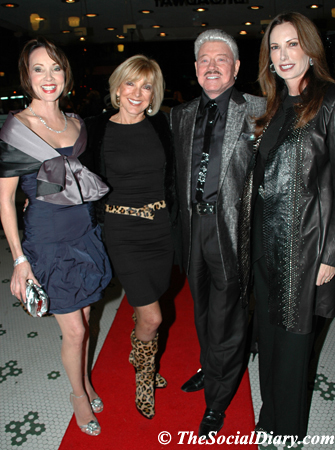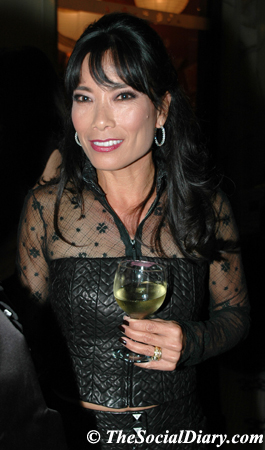 Denise Hug and Nancy Santoro with Harry and Valerie Cooper ** Jennifer Greenfield
Mark and Elizabeth McKinnon with Tanya and Charles Brandes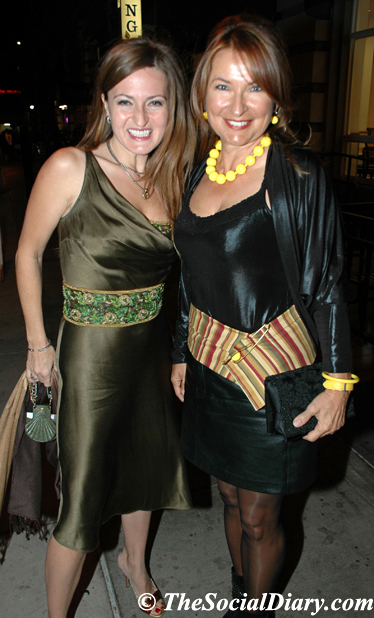 Malgorzata Wieteszka-Slocomb in Malgorzata Wieteszka-Slocomb, and Margaret Zajdel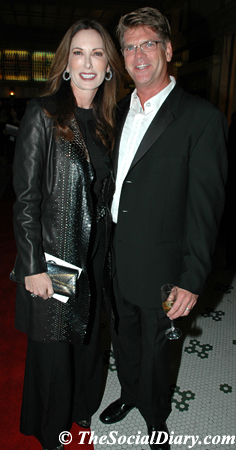 Valerie Cooper and Jim Lennox ** Jennifer Greenfield ** Tanya Brandes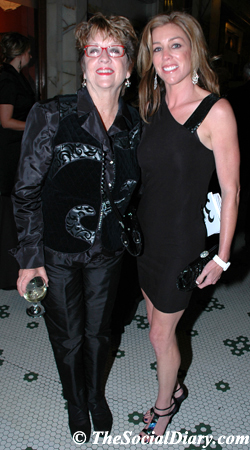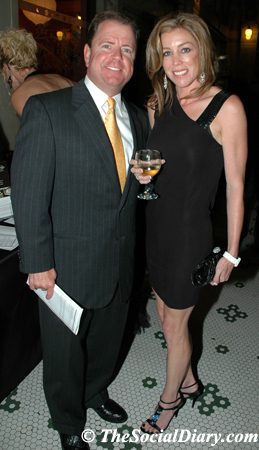 Pat O'Connor with Elizabeth McKinnon ** Mark and Elizabeth McKinnon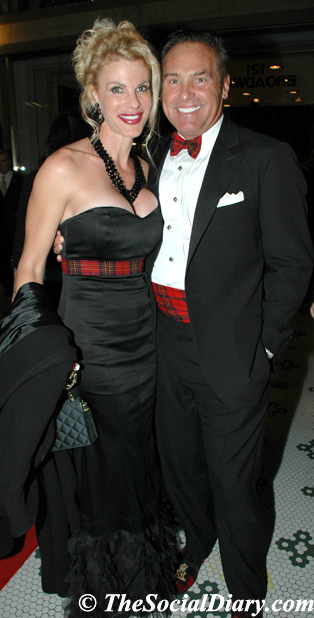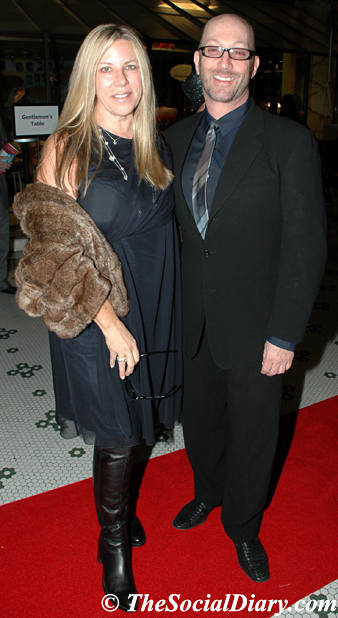 Tiffany and Jim Mahoney ** Laurie Carlton and Craig Fisse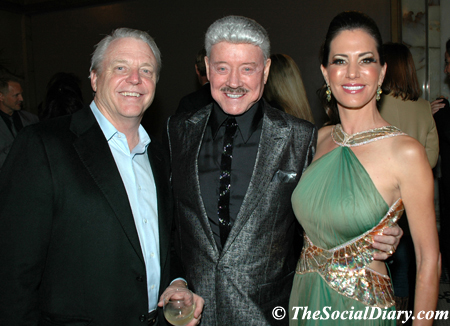 Richard Kerr with Harry Cooper and Tanya Brandes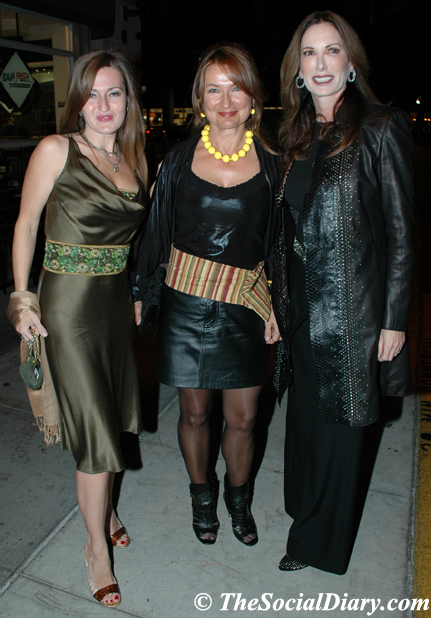 Malgorzata Wieteszka-Slocomb and Margaret Zajdel with Valerie Cooper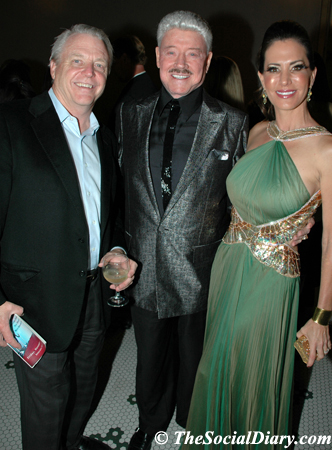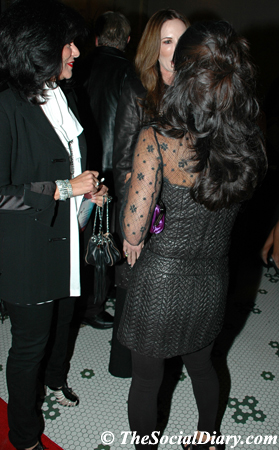 Richard Kerr with Harry Cooper and Tanya Brandes ** Monica Olsen with Valerie Cooper and Jennifer Greenfield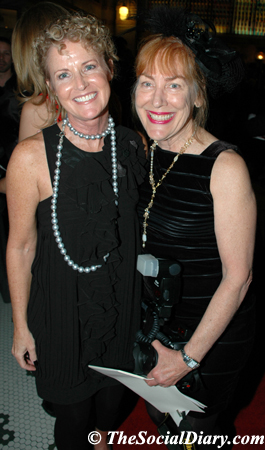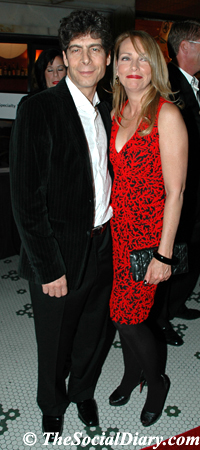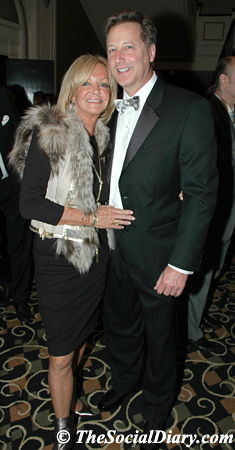 Jewelry designer Pamela Pogue with hat designer Diana Cavagnaro ** Peter Yanofsky and Diane Boudreau
** Sandy Redman with Jeff Mueller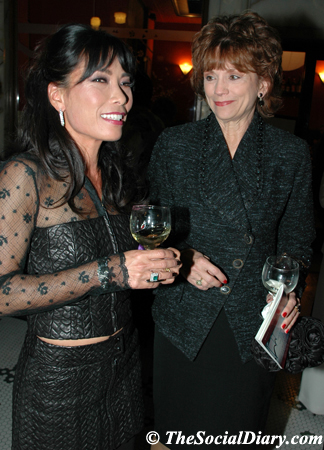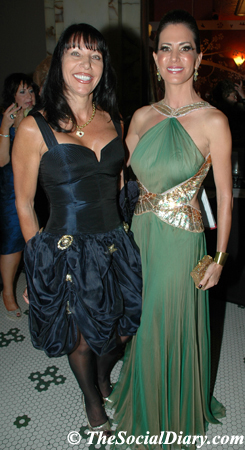 Jennifer Greenfield ** Maggie Bobileff with Tanya Brandes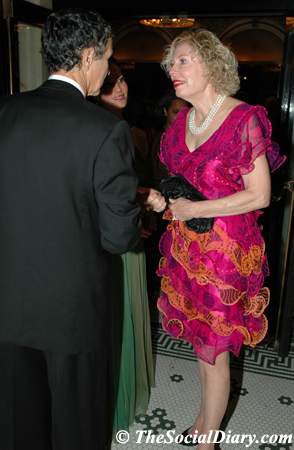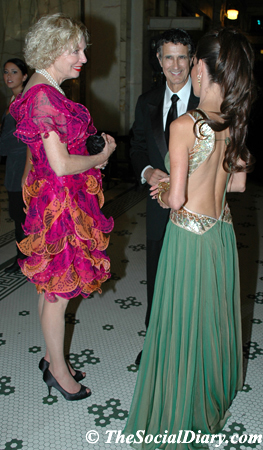 Charles and Tanya Brandes with Pam Slater-Price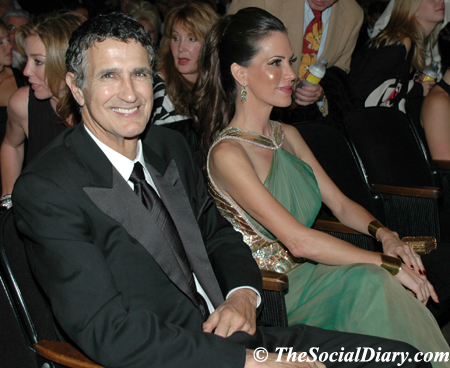 Charles and Tanya Brandes ready for the show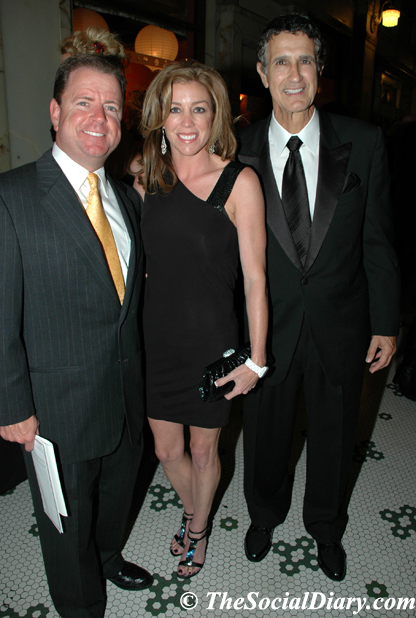 Mark and Elizabeth McKinnon with Charles Brandes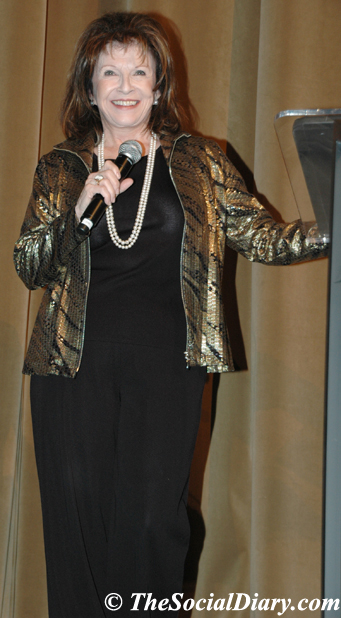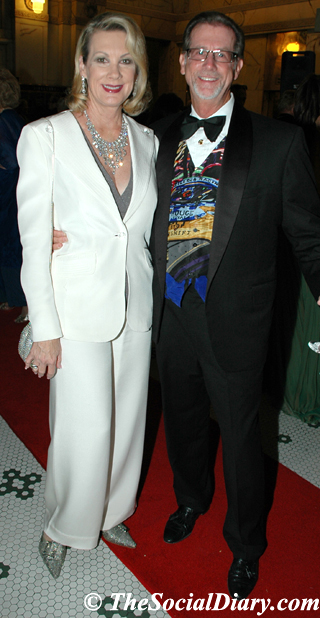 Linda Masters ** Lynne and Steve Wheeler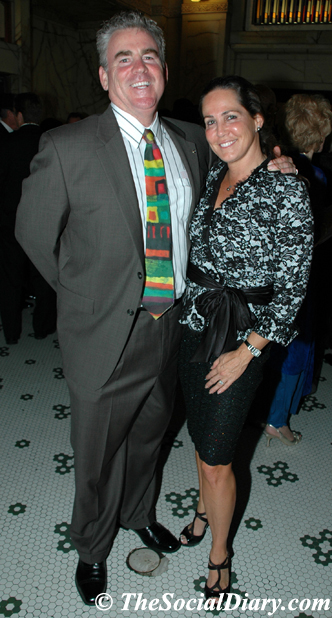 Jim and Lisa Mulvaney ** Sandy Redman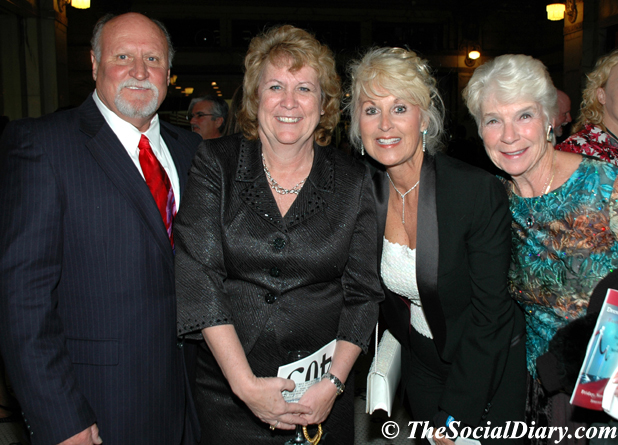 Debra and Bob Emerson, and Cheryl Mitchell from St Madeleine's, and Gigi Cramer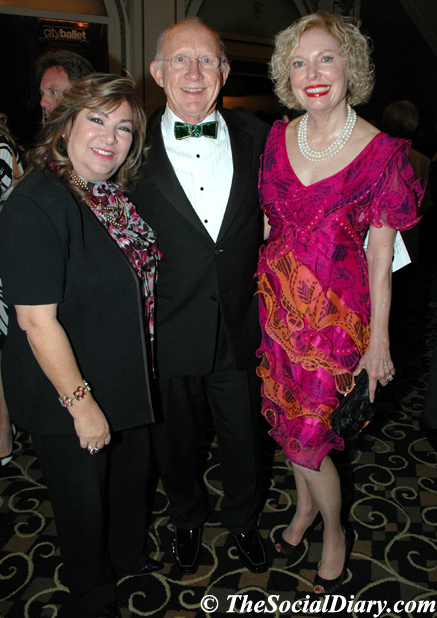 May Zawaideh with Hershell Price and Pam Slater-Price ** Jennifer Stoltenberg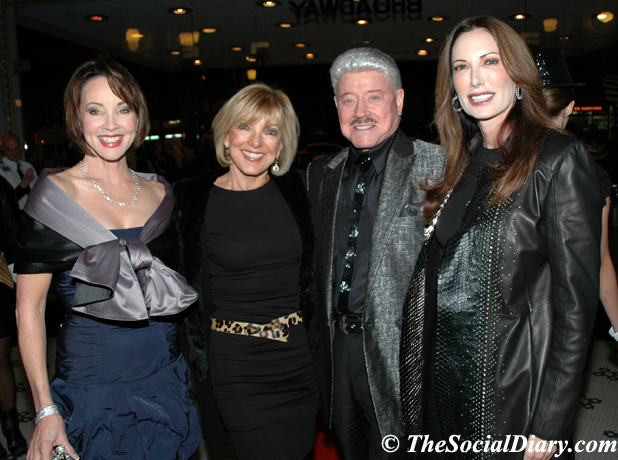 Denise Hug and Nancy Santoro with Harry and Valerie Cooper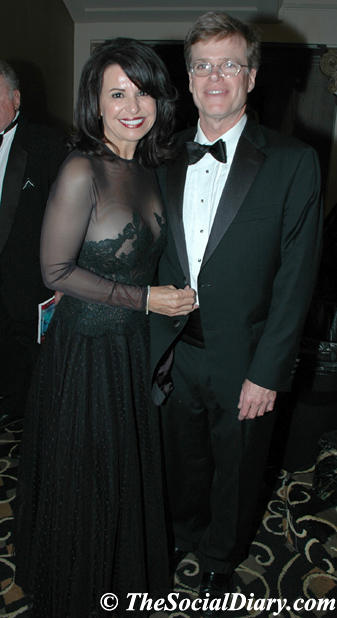 Denise Lara and Steve Thornton ** Terry Cooper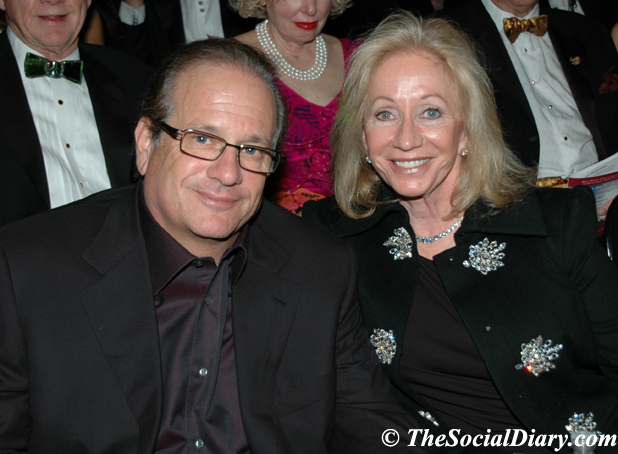 Dean Spanos, Best Dressed of 2008, with wife Susie Spanos, Best Dressed of 2009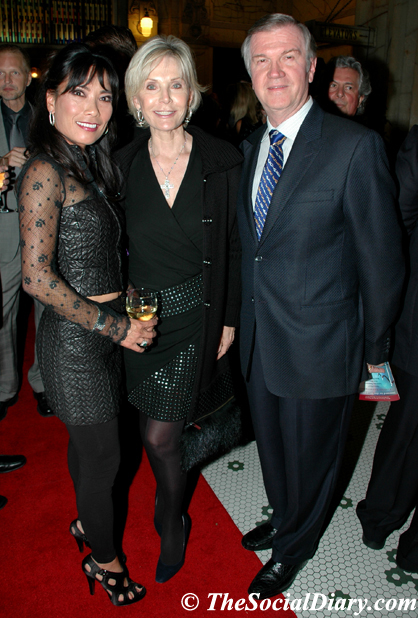 Jennifer "Greenfield with Lee Clark and Jerry Pikolysky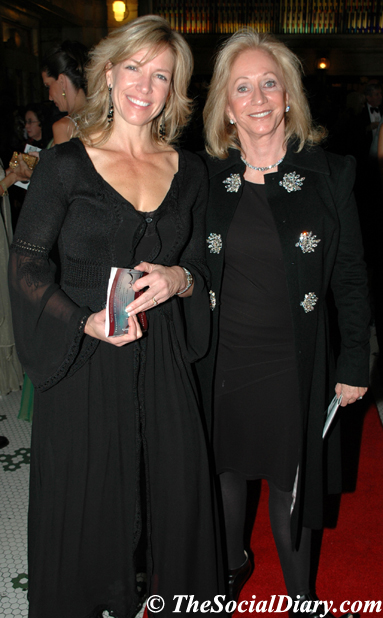 Susie Spanos and friend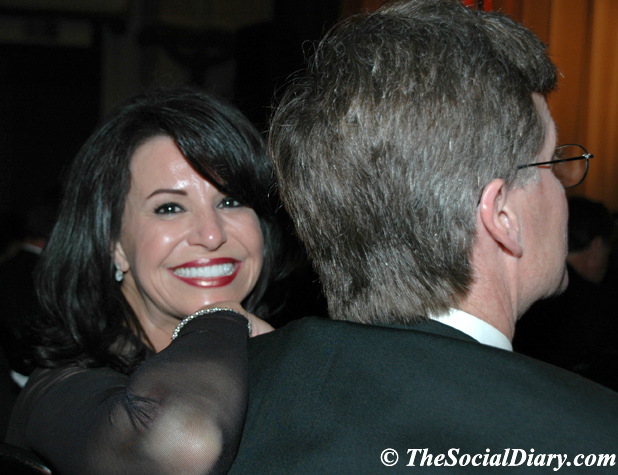 Denise Lara with Steve Thornton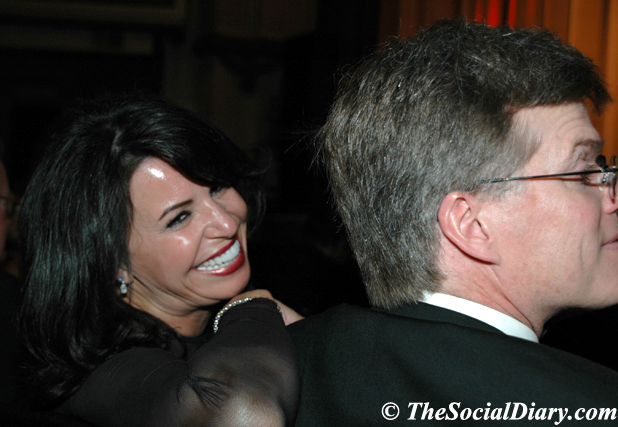 Denise Lara having a laugh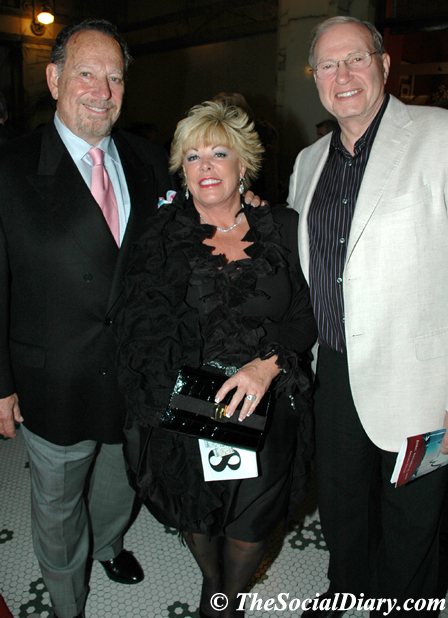 Lou and Judy Ferrero with Kelly ** Tanya Brandes in that fabulous Roberto Cavalli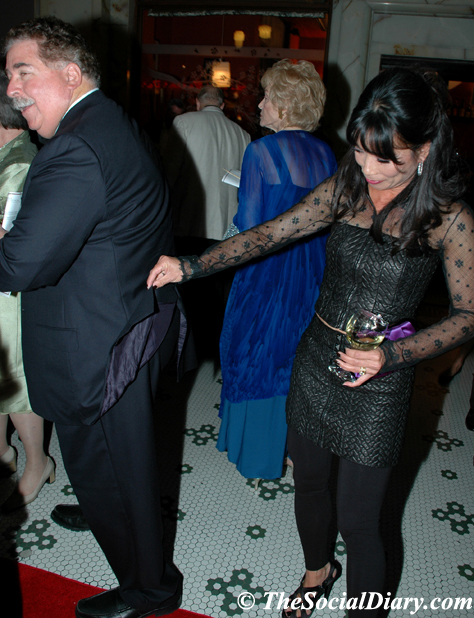 Best Dressed Jennifer Greenfield admiring the backside of husband Richard Greenfield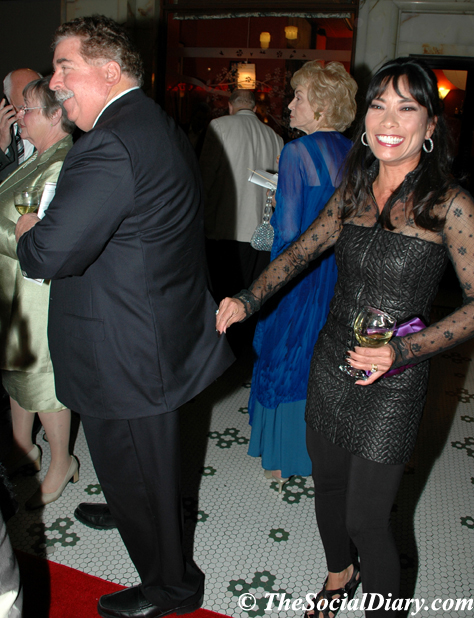 and then having a laugh.....
and more laughter!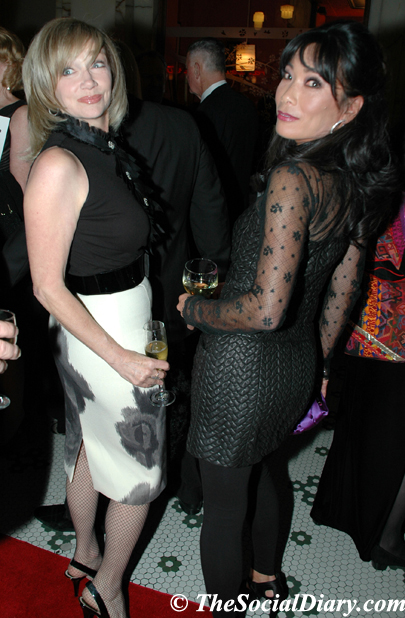 Lynda Kerr with Jennifer Greenfield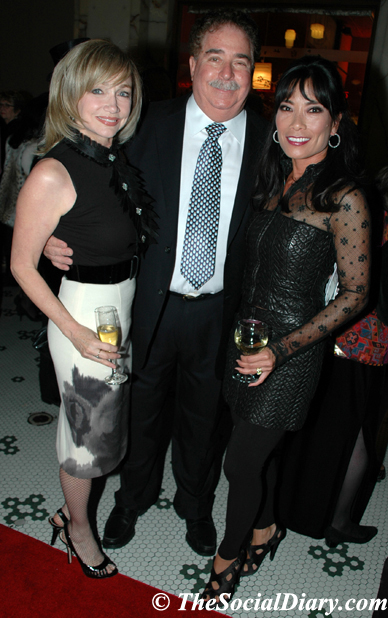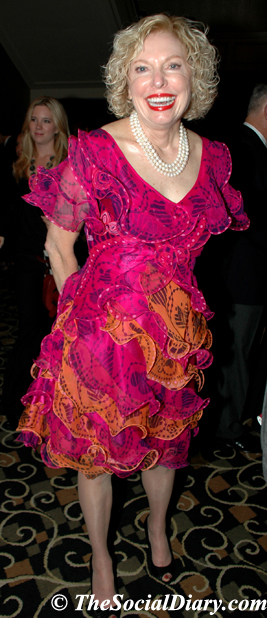 Lynda Kerr with Richard and Jennifer Greenfield ** Pam Slater-Price in Zandra Rhodes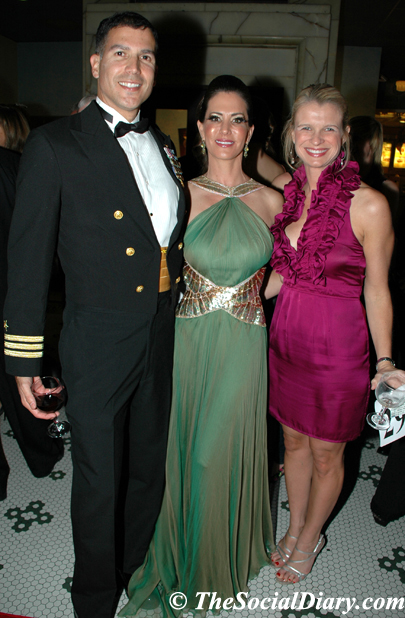 Dan Garcia, Commander of the Navy, with Tanya Brandes and April Mosebrook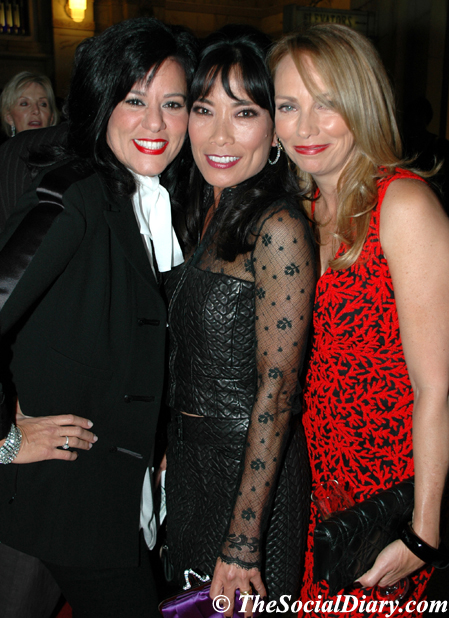 Monica Olsen with Jennifer Greenfield and Diane Boudreau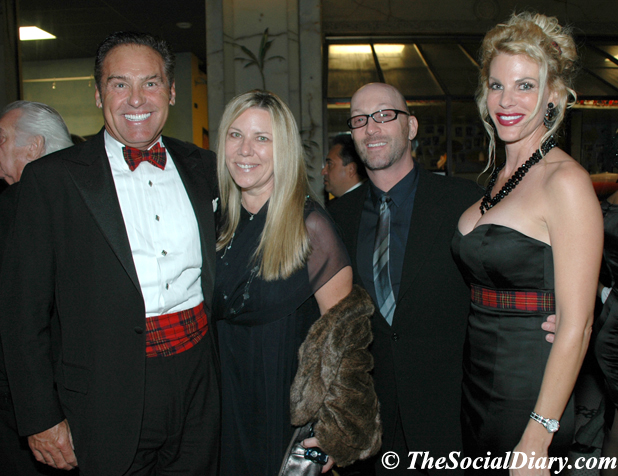 Jim Mahoney with Laurie Carlton, Craig Fisse, and Tiffany Mahoney
To learn more about the Scripps Hospitals, please visit www.scripps.org
for a look back to past related Scripps Events
Scripps Mercy Best Dressed Fashion Show by Leonard Simpson
Scripps Mercy Luncheon for 2008 Best Dressed
Dressed to the Nth Degree 2008 VIP
Party at Bertrand at Mr. A's 2009
Best Dressed Luncheon for 2008 in 2009
reported by Margo Schwab
The Buzz
Over 1,000 people came to last Thursday night's TNT, Thursday Night Thing at the museum... and artist Tara Donovan's work is one big reason why.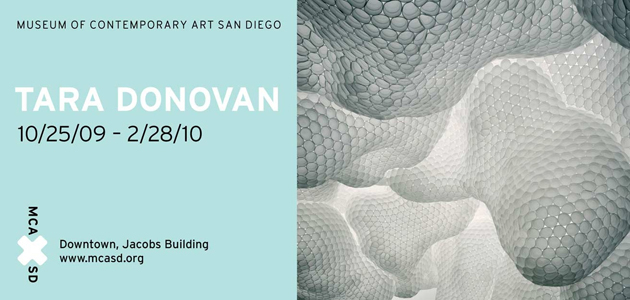 on another note...
If you know anyone that would or could rescue a greyhound...
Dairyland Greyhound Racetrack in Kenosha, Wisconsin will be closing on December 31, 2009. 900 Greyhounds need to be adopted. Contact Joanne Kehoe Operations Director P: 312.559.0887 Or Dairyland Race Track Adoption Center direct at (262) 612-8256
Blast from the Past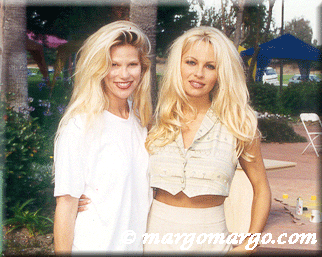 .... me and Pamela on a movie set. Pam looks great without makeup, but once Alexis Vogel does her makeup magic, Pamela looks amazing.... !!
meanwhile ....
Hank and Robin Nordhoff were honored recently at the Copley Family YMCA Annual Civic Tribute Event. Congratulations!
Robin Nordhoff pictured here at a recent Big Brothers event. She is posed with Katherine Kennedy.
Upcoming Events
December 1st - Gingerbread City benefiting the Epilepsy Foundation.

____________________________________________________________
Photoshopping and Photography Services
Photos on this website available if it is of you
available by The Social Diary
~ 619-384-7333
email TheSocialDiary.com
_______________________________________________________________
Email Commentary to be added
email editor@thesocialdiary.com
"it was a GREAT show! The clothes, the models, the hair pieces...really a fun show to watch. the designers were so talented too. where was kima?" - Jim Lennox

* Margo Schwab, more formally known as Margaret E. Schwab, has produced, written, interviewed and photographed for various media organizations since 1989. Schwab attended Holton Arms School, La Jolla Country Day School and La Jolla High School. Schwab has a B.A. from Scripps College, spent a business internship with S.A.I.C., Science Applications International Corporation, and earned a Masters of Business degree, M.B.A., from the University of San Diego. Schwab additionally took college courses from Harvard University, and Syracuse University. Schwab volunteers for numerous charity organizations. She also continues to support animal organizations and the prevention of people and animal abuse. Schwab is the editor of The Social Diary.
Margo Schwab and Scott Johnston of the Social Diary are pleased to announce partnerships with the San Diego Humane Society, San Diego News Network and now, San Diego Home & Garden Magazine.
San Diego's The Social Diary would like to say a special thank you to our advertisers.
Valerie and Harry Cooper, Patrons of the San Diego Opera
Valerie and Harry Cooper, Patrons of The Museum of Contemporary Art San Diego
Judith C. Harris, Blair Harris, and Robert Singer, MD supporting the
Dian Fossey Gorrilla Fund International
Rancho Coastal Humane Society
H. Moradi Jewelers on Prospect Street in La Jolla
Dr. Laurie Marker of The Cheetah Conservation Fund
Pat O'Connor of Fashion Careers College
Pamela Pogue of Juelerie
Kary Favish of the Worth Collection
Diana Cavagnaro of Designer Millinery
Jordan of Jordan Art Couture
Lizz Russell of The Lizz Russell Collection
Gary Parker of WineSellar & Brasserie
Chef and Owner Pasquale of Cafe Milano
Alex Gonzalez of Mercedes Benz of San Diego
Kevin Smith of Extreme Pizza in La Jolla
Jeremiah Sullivan of Neptunic Sharksuits
Drs. Sue and John Morizi of The Animal Hospital of La Jolla
Jemima Garcia Dutra of Dutra Designs
Eugene Ladopoulos of Mistra Estates Olive Oil
Warning ** photos, video and writing on this site are the
2009 copyright of The Social Diary LLC and its subsidiaries.
no reproduction of any part or parts is allowed without written permission by The Social Diary