Bertrand at Mr. A's
The After Party hosted by Denise and Bertrand Hug
There was champagne, limoncello's and some wicked vintage wine being poured. It was all to celebrate Best Dressed 2009 Denise Hug. And what better way to do it than a late night supper at Bertrand At Mr. A's with its skytop views in downtown San Diego.... One of two restaurants Bertrand and Denise Hug own. The other being Mille Fleurs Restaurant in Rancho Sante Fe.
So champagne corks popped, the dinner came, and the conviviality went up quite a few notches.
Somehow two tables became the girls' table and the guys' table. And later it dissolved to guys and girls.
A fun moment came when Best Dressed 2009 Vince Bartolotta came in from another room, top hat, cane and all.
Bertrand at Mr. A's served up a superlative dinner that included lamb, salmon and a lot of je ne sais quoi!
Midnight came and went... and guests still lingered it was that much fun.
By the way, Bertrand Hug was Best Dressed 2008, and guests Valerie and Harry Cooper were both Best Dressed for 2008.
Please enjoy the photos.
If you wish to purchase photos, please email your inquiry. No downloading of photos without express written permission by The Social Diary thank you!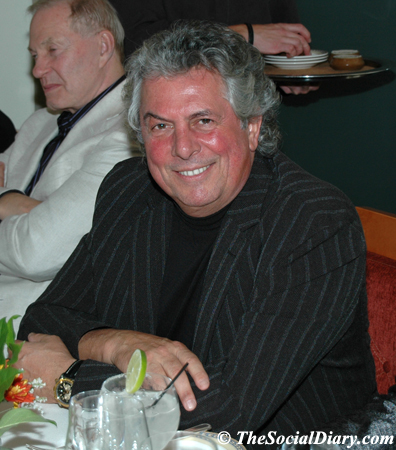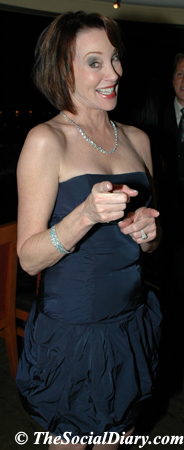 Host Bertrand Hug ** Best Dressed and Hostess Denise Hug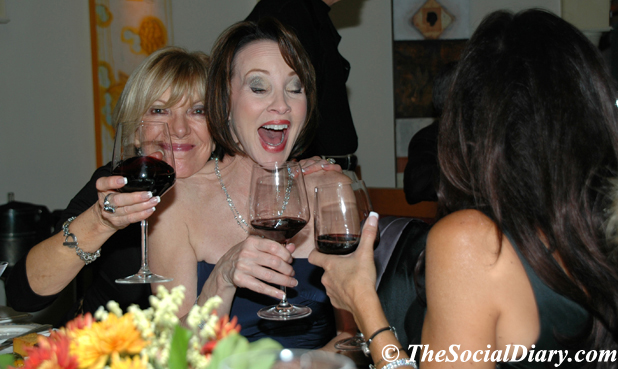 Nancy Santoro with Denise Hug and Susie Robinson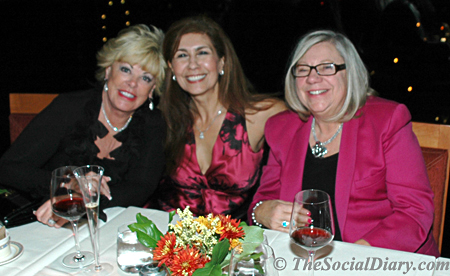 Judy Ferrero with Roshanak and Ann Winter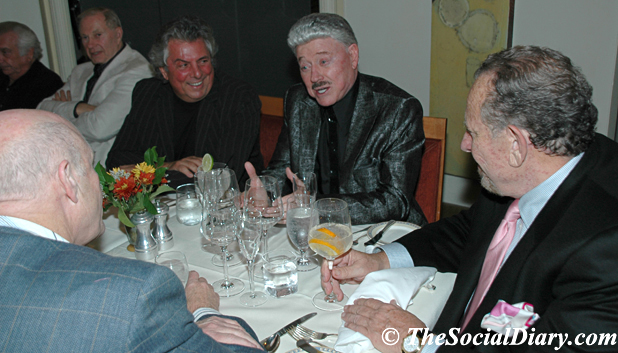 'Prince Harry' Cooper holding court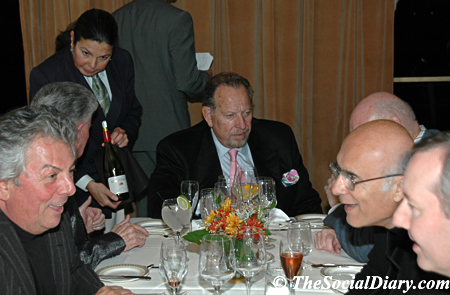 Lou Ferrero, Sami Ladeki, Bertrand Hug et al.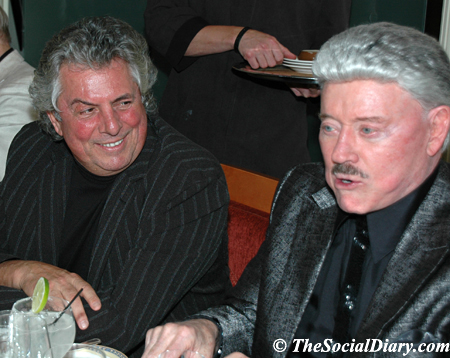 Bertrand Hug and Harry Cooper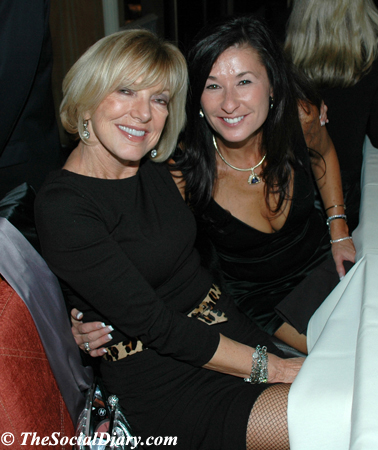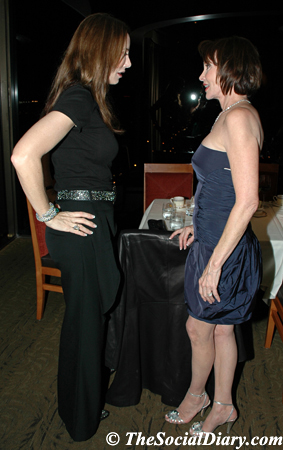 Nancy Santoro and Susie Robinson ** Valerie Cooper with Denise Hug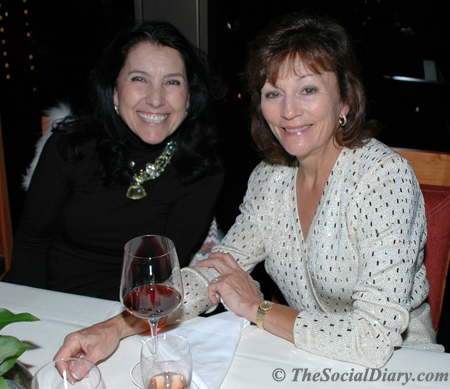 Barbara Mitzer and Guest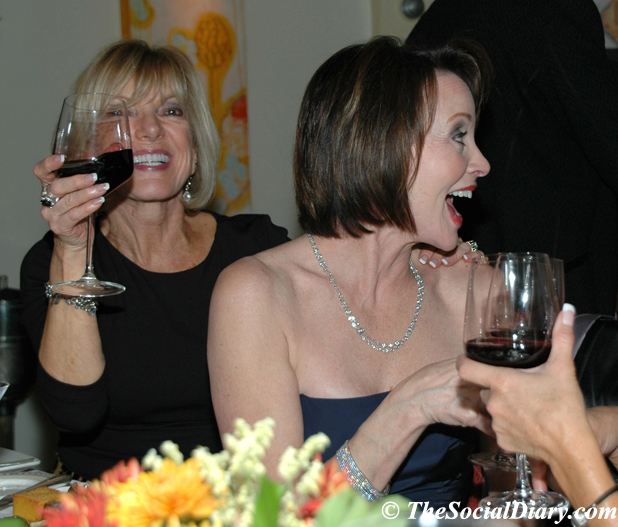 Nancy Santoro and Denise Hug, Denise reacting to a compliment!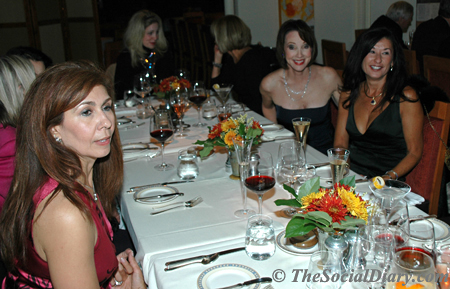 Roshanak, Sharon Ladeki, Denise Hug, Susie Robinson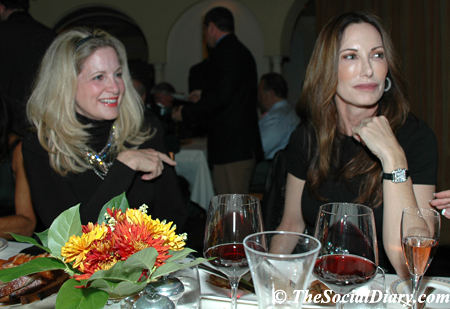 Sharon Ladeki with Valerie Cooper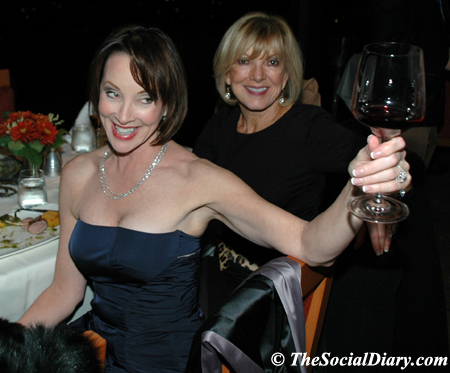 Denise Hug and Nancy Santoro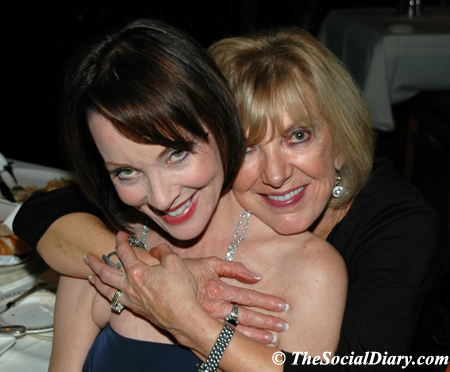 Denise Hug and Nancy Santoro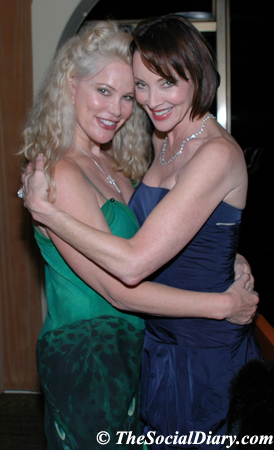 The Girls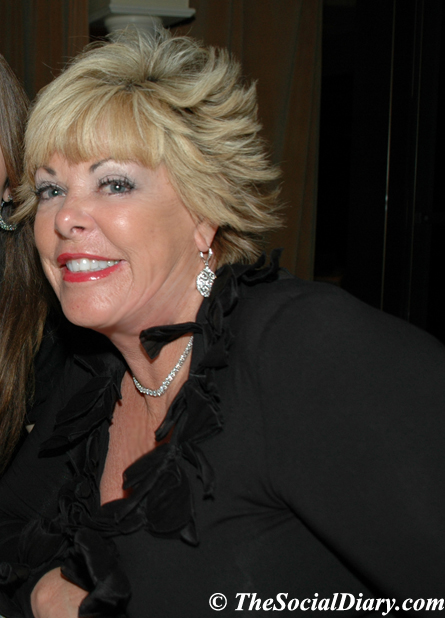 Judy Ferrero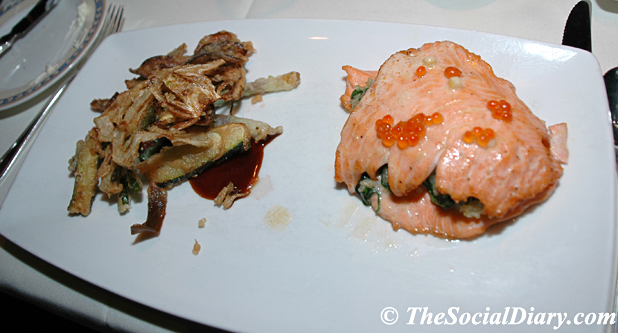 The Salmon with Caviar and Vegetables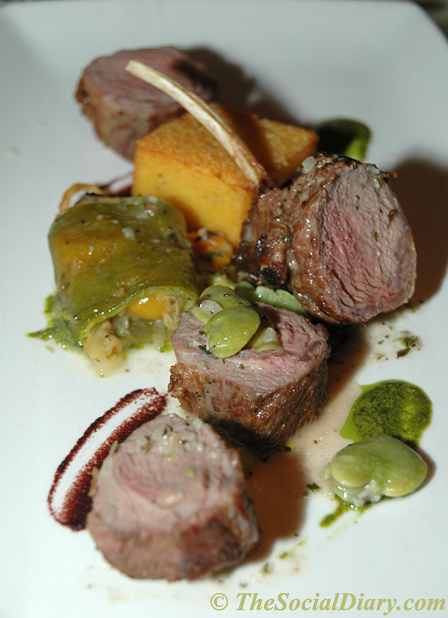 The Lamb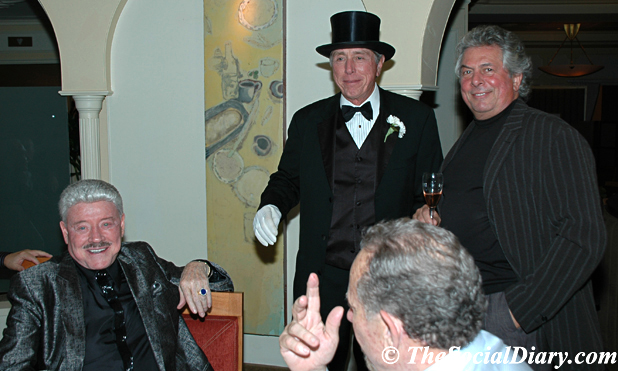 And then the 'Show Man,' Vince Bartolotta arrived!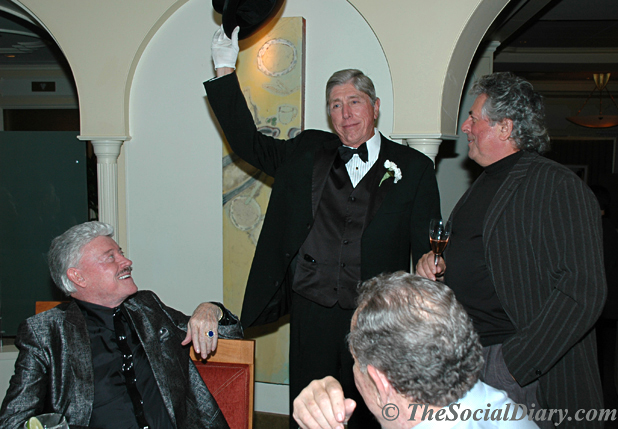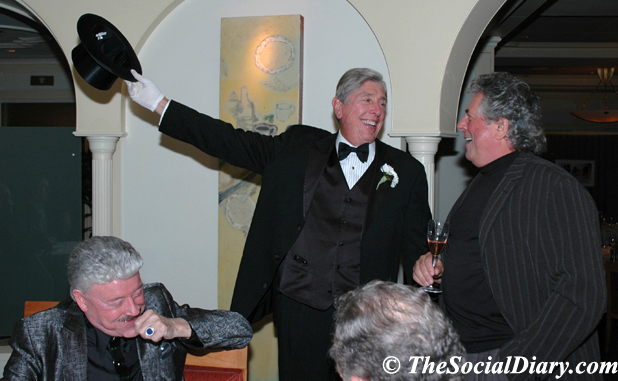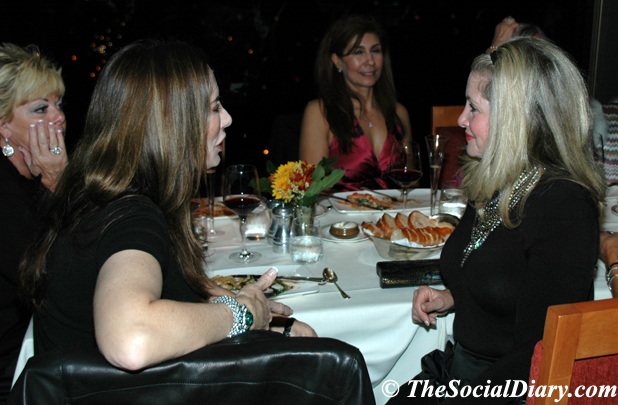 Valerie Cooper with Sharon Ladeki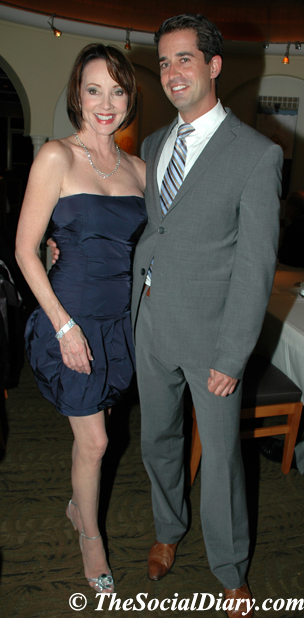 Denise Hug with one of her many fans!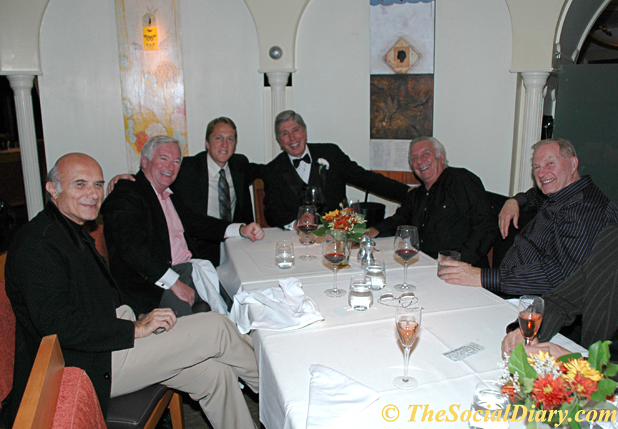 The Boys!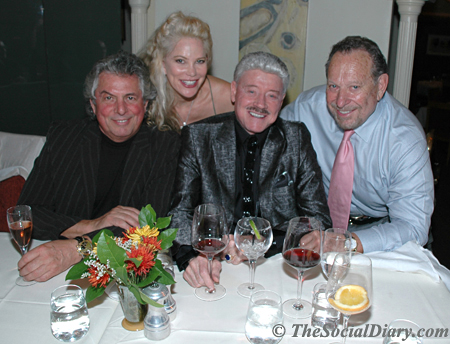 Bertrand Hug, Harry Cooper, and Lou Ferrero with The Social Diary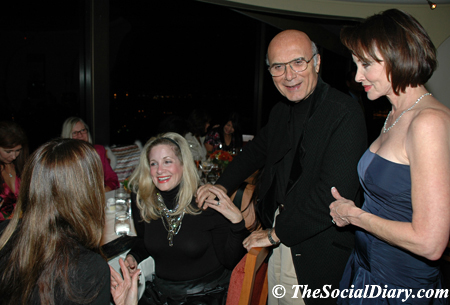 Valerie Cooper with Sharon and Sami Ladeki and Denise Hug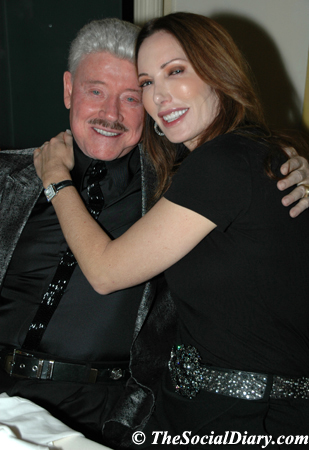 Harry and Valerie Cooper snuggling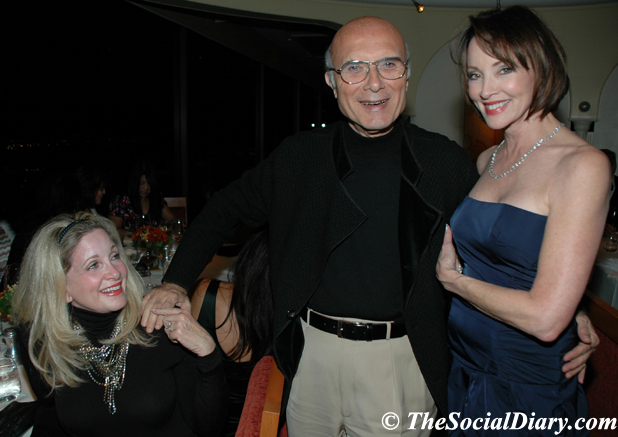 Sharon and Sami Ladeki with Denise Hug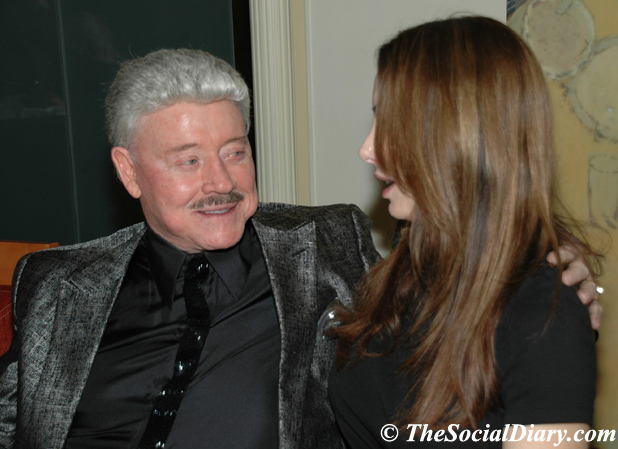 Harry Cooper 'regarde son amour' Valerie Cooper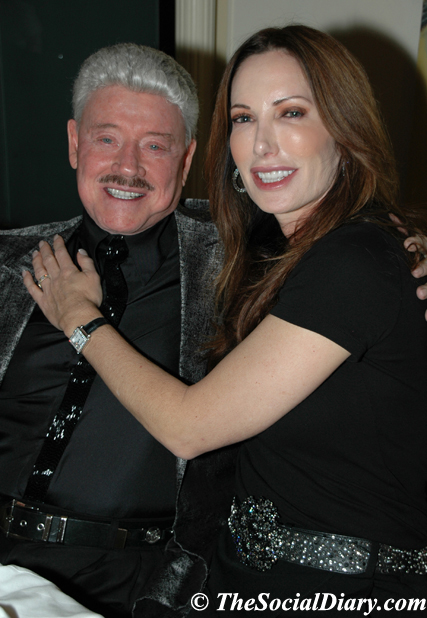 Harry and Valerie Cooper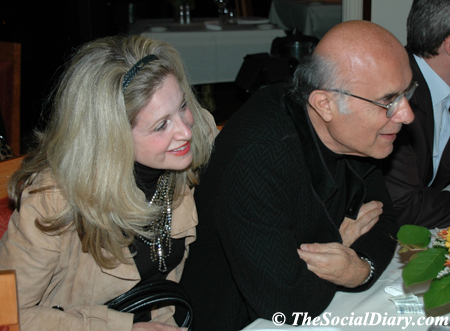 Sharon and Sami Ladeki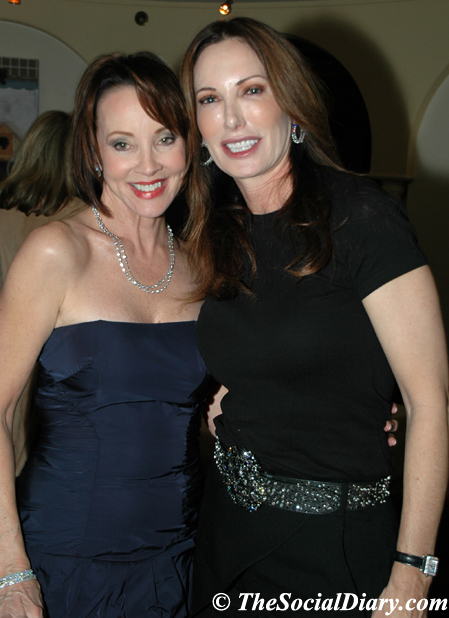 Denise 'The Sun is Down' Hug and Valerie Cooper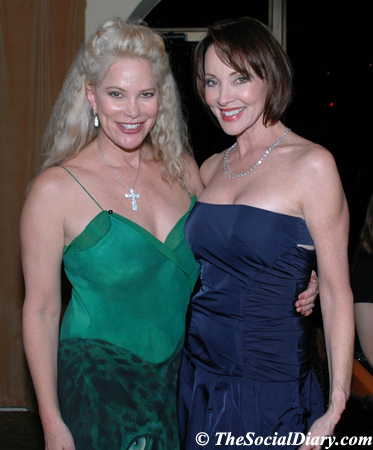 reported by Margo Schwab in 'Panther' Jordan pictured here with Best Dressed 2009 Denise Hug in strapless dress and Martin Katz Jewelry
To learn more about the Scripps Hospitals, please visit www.scripps.org
for a look back to past related Scripps Events
Scripps Mercy Luncheon for 2008 Best Dressed
Dressed to the Nth Degree 2008 VIP
Party at Bertrand at Mr. A's 2009
Best Dressed Luncheon for 2008 in 2009
The Buzz
Congratulations to newlyweds Wendy and Dave Machala. They were married November 15th, at the Mt. Soledad Cross. The reception at The Marine Room continued the celebration.
pictures - Wendy and Dave Machala at the 2007 Jewel Ball, and Wendy's proud parents, Bill and Tricia Kellogg.
Blast from the Past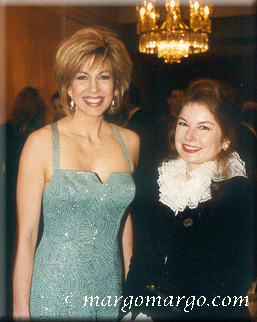 Former KNSD 7/39 anchor Kim Devore pictured here with Leeza Gibbons at a Genesis Awards show years back in L.A. hosted by the Humane Society of the United States.
Upcoming Events
November 1st - Gingerbread City benefiting the Epilepsy Foundation.

____________________________________________________________
Photoshopping and Photography Services
Photos on this website available if it is of you
available by The Social Diary
~ 619-384-7333
email TheSocialDiary.com
_______________________________________________________________
Email Commentary to be added
email editor@thesocialdiary.com
THANKS FOR YOUR INTEREST IN CASA AND THE GALA - Judy and Lou Ferrero
Wonderful story & pictures at sdnn.com and the Social Diary! Thank you so much!! - Donna Greenbush
* Margo Schwab, more formally known as Margaret E. Schwab, has produced, written, interviewed and photographed for various media organizations since 1989. Schwab attended Holton Arms School, La Jolla Country Day School and La Jolla High School. Schwab has a B.A. from Scripps College, spent a business internship with S.A.I.C., Science Applications International Corporation, and earned a Masters of Business degree, M.B.A., from the University of San Diego. Schwab additionally took college courses from Harvard University, and Syracuse University. Schwab volunteers for numerous charity organizations. She also continues to support animal organizations and the prevention of people and animal abuse. Schwab is the editor of The Social Diary.
Margo Schwab and Scott Johnston of the Social Diary are pleased to announce partnerships with the San Diego Humane Society, San Diego News Network and now, San Diego Home & Garden Magazine.
San Diego's The Social Diary would like to say a special thank you to our advertisers.
Valerie and Harry Cooper, Patrons of the San Diego Opera
Valerie and Harry Cooper, Patrons of The Museum of Contemporary Art San Diego
Judith C. Harris, Blair Harris, and Robert Singer, MD supporting the
Dian Fossey Gorrilla Fund International
Rancho Coastal Humane Society
H. Moradi Jewelers on Prospect Street in La Jolla
Dr. Laurie Marker of The Cheetah Conservation Fund
Pat O'Connor of Fashion Careers College
Pamela Pogue of Juelerie
Kary Favish of the Worth Collection
Diana Cavagnaro of Designer Millinery
Jordan of Jordan Art Couture
Lizz Russell of The Lizz Russell Collection
Gary Parker of WineSellar & Brasserie
Chef and Owner Pasquale of Cafe Milano
Alex Gonzalez of Mercedes Benz of San Diego
Kevin Smith of Extreme Pizza in La Jolla
Jeremiah Sullivan of Neptunic Sharksuits
Drs. Sue and John Morizi of The Animal Hospital of La Jolla
Jemima Garcia Dutra of Dutra Designs
Eugene Ladopoulos of Mistra Estates Olive Oil
Warning ** photos, video and writing on this site are the
2009 copyright of The Social Diary LLC and its subsidiaries.
no reproduction of any part or parts is allowed without written permission by The Social Diary