7928 Ivanhoe, La Jolla * 858-805-5062 * www.purebarre.com
(Copyright 2010 by The Social Diary LLC All rights reserved.)
(This material may not be published, broadcast, rewritten or redistributed)
(Any breach of this copyright will result in liquidated damages ($500 and up per usage ) plus any attorney fees to collect those damages. These liquidated damages will not limit any other remedy available.)

Rendezvous in Paris
Patrons of the Prado Gala 2010
You are on Page 1 of 2.... for Page 1 click Prado 2010 Page 2
(followed by The Buzz!!)
The Patrons of the Prado has been raising funds for the benefit of organizations and the museums within Balboa Park since 1997. This year they did it with a French Flair. The annual gala benefit July 10th, 2010 was themed 'Rendezvous in Paris,' an evening that put a lot of ooh la la into gala giving.
This year's chosen beneficiaries were The Old Globe, The San Diego Hall of Champions, and the Reuben H. Fleet Science Center.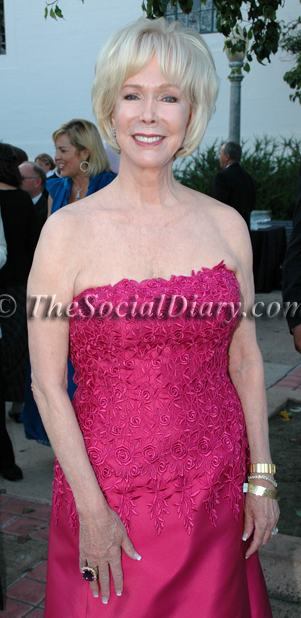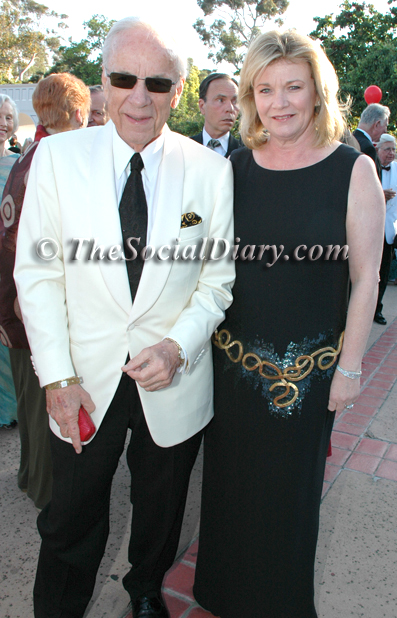 Chair Betty Kornreich ** Honorary Chairs Conrad Prebys and Debra Turner
Guests checked in and entered the event through the 'Jardin des Tuileries' for cocktail hour, later continued along a promenade to pass under the 'L'Arc de Triomphe' for dinner and show, and later partied big at the 'Moulin Rouge.'
One of the big hits of the evening was Obba Babatunde of the muscial hit 'Sammy!'
Lou Spisto, the Executive Director of the Old Globe had this to say about the evening. "The Patrons of the Prado annual gala is always a night to remember and this year was no exception. I was particularly thrilled with my friend Obba Babatunde's fantastic cabaret act which really made the event even more special. To top it all off The Globe is one of the three recipients of the proceeds--so how could I not have had a great time!"
Others enjoying the night included Honorary Chairs Debra Turner and Conrad Prebys, Lynne and Steve Wheeler, Maggie and Gary Bobileff, they chaired the great KidsCorps event recently, Vicki and Chris Eddy, Stuart Kincaid, he won the trip to Cuba, Reena and Sam Horowitz, Lola and Walter Green, Lyn and Stephen Krant, Gayle and Jim Krause, and Betty and Leonard Kornreich.
Betty Kornreich, pretty in a pink Helen Morley gown served as the elegant Chair for the event. One couldn't help but notice the 86 carat amethyst on her right ring finger. A gift she said from her kind mother-in-law.
Among the others fashionably there were Iris Strauss in Oscar de la Renta detailed blouse and long skirt, Sheryl White in a sleek silk number by Douglas Hannant, Karen Cohn in a pretty strapless polka dot gown by Oscar de la Renta, and Karen Fox in a daring cutout number. She said that she did a lot of working out to fit beautifully in that gown!
It was a great evening and there were many nice comments after the event.
"The 'Evening in Paris' was a romantic, beautiful and fun filled evening" said Iris Straus.. "The beauty of the Park combined with the decor, and the energy of the party was special, the food was delicious and the entertainment was great! The Chairs of the event should be very proud and feel happy that all their hard work paid off; and it seemed like they raised a lot of money for the museums, which is the purpose of the evening."
"I thought it was great that Betty Kornreich was able to make a deal with the weather gods and have the sun actually appear" added Sheryl White. "Nice Job! And I LOVED Obba! That man can dance and sing his way into anyone's heart! The Patrons of the Prado do an amazing job supporting all of the organizations in the Park...Thank you ladies!!!"
Karen Cohn agreed and added this. "The Patrons event has become so much a part of the beautiful Balboa Park scene and Saturday's Parisian themed event helped earn more funds to keep all the park institutions alive and vital! Many of the men wore their white summer jackets and the ladies wore bright summer gowns that announced the season is here even though the weather is still a little June gloomy. Obba gave us a wonderful cabaret show late into the night. It was a very sophisticated evening that represented the park very well."
"A Perfect summer's night" said Lynne Wheeler. "It was The best Decor EVER! Double Fabulous decor outside at dinner and over the top decor in the Moulin Rouge (Natural History Museum) after party."
An added note. Lynne did point out that the men's' 'petit coins' or 'little corners' had unique decorations. So very French!
Please enjoy the photos.
Be advised strictly no downloading of photos. Please email purchase requests of photos you are in.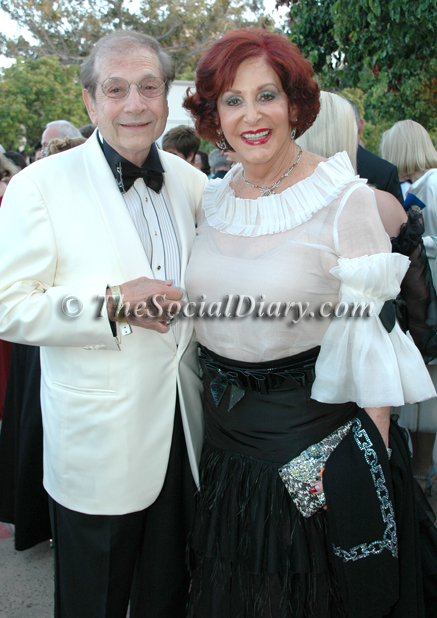 Matt and Iris Strauss ** Betty Kornreich
advertisement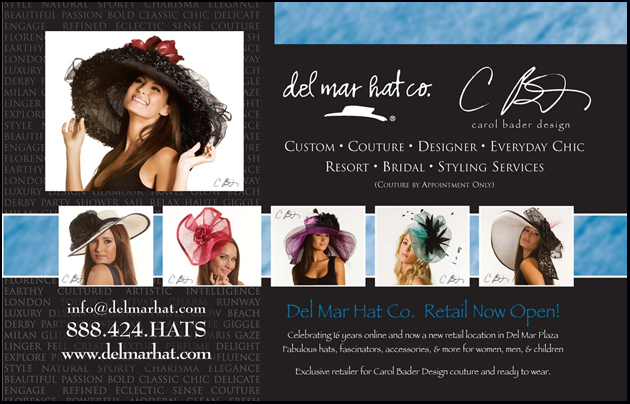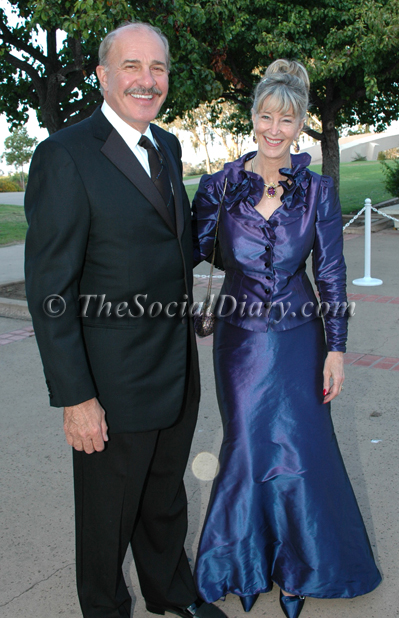 Roy and Diane Bell ** Tiffany Mahoney
advertisements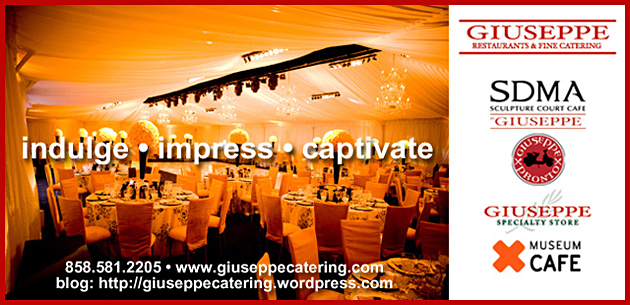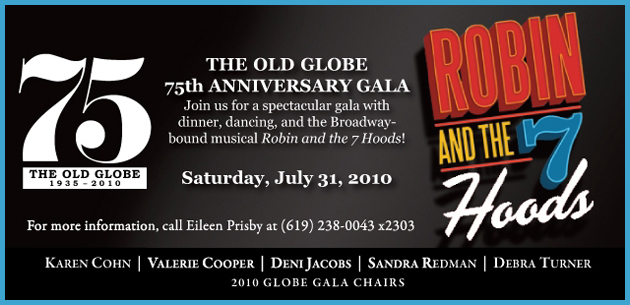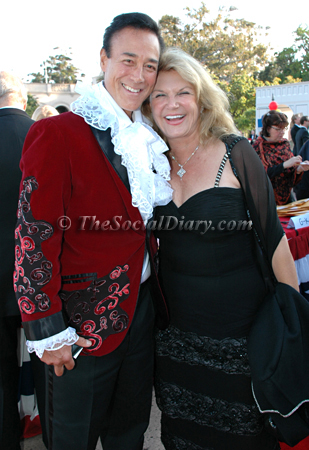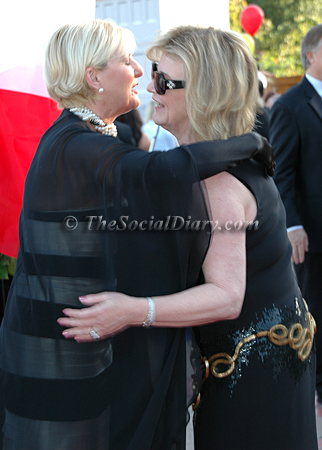 Scott Johnston in custom 'Rococo' jacket and shirt by Q or Qadir Hamidi, with Lola Green ** Joye Blount greeting Debra Turner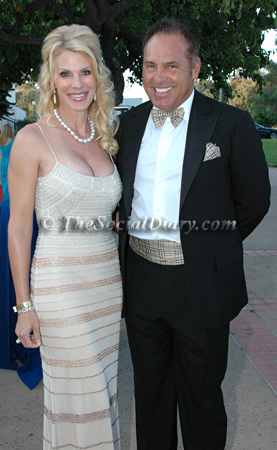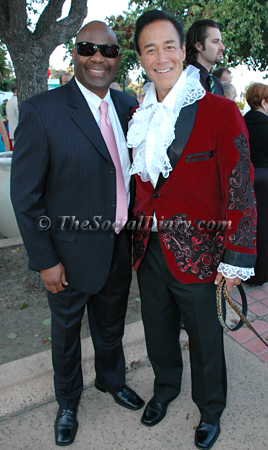 Tiffany and Jim Mahoney ** Art Calvert and Scott Johnston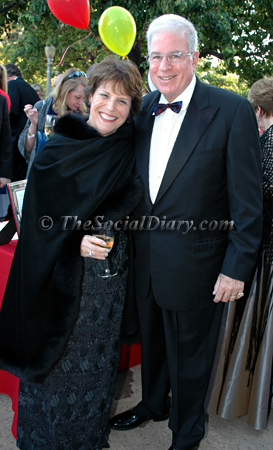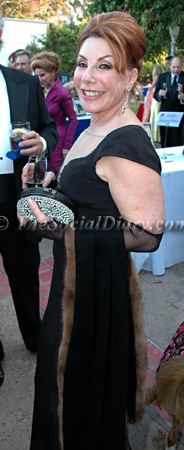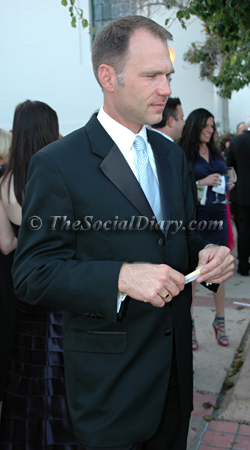 Sheila and Jeffrey Lipinsky ** Karen Fox ** Todd Schultz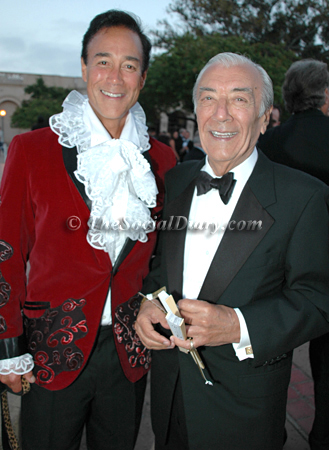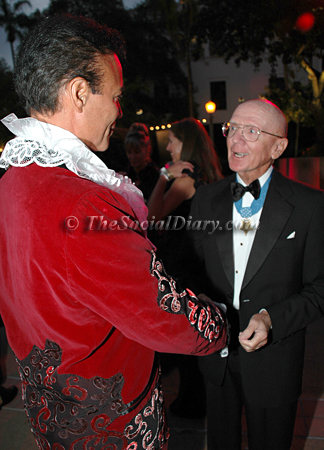 Scott Johnston aka 'Baron Von Nik Nik' with Peter Caruso ** Robert Modrzejewski, USMC (Ret.) with his Medal of Honor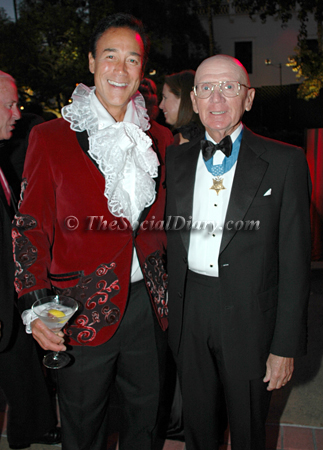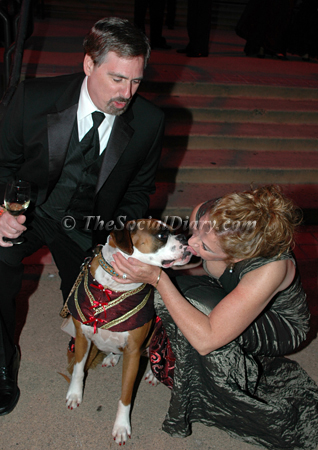 Scott Johnston with Robert Modrzejewski, USMC (Ret.) with his Medal of Honor ** Kima 'La Chien Chien' with new friends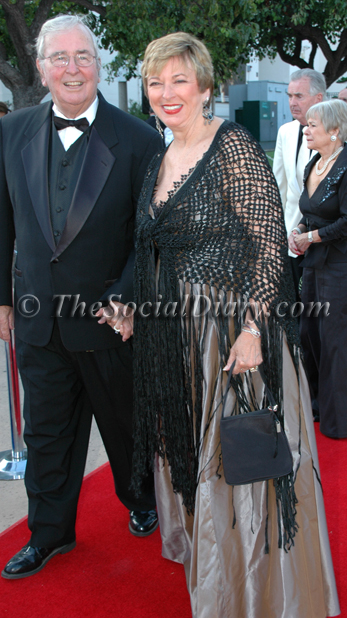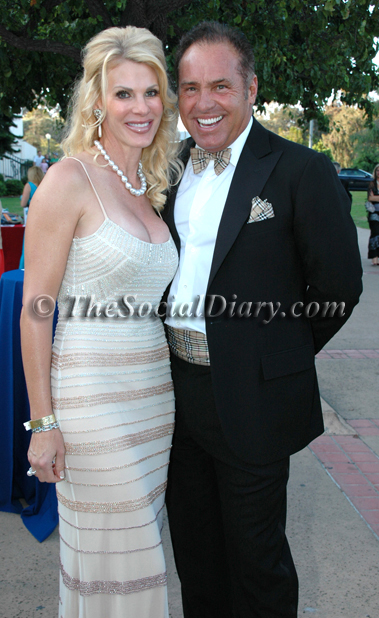 David and Dottie Stanley ** Tiffany and Jim Mahoney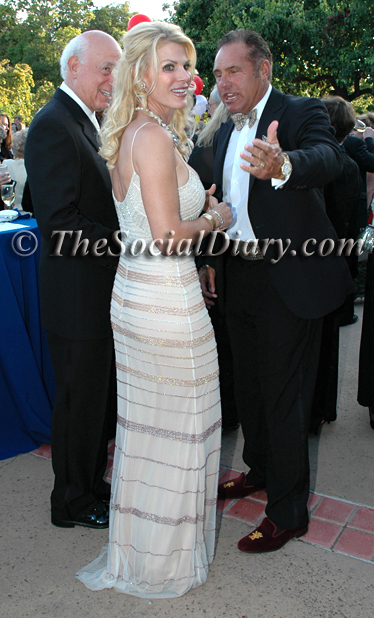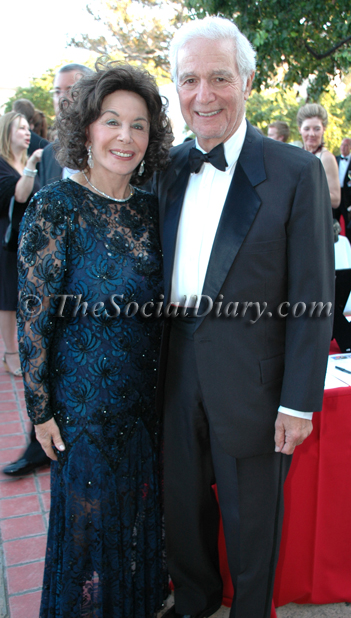 Walter Green with Tiffany and Jim Mahoney ** Joni and Elliott Alpert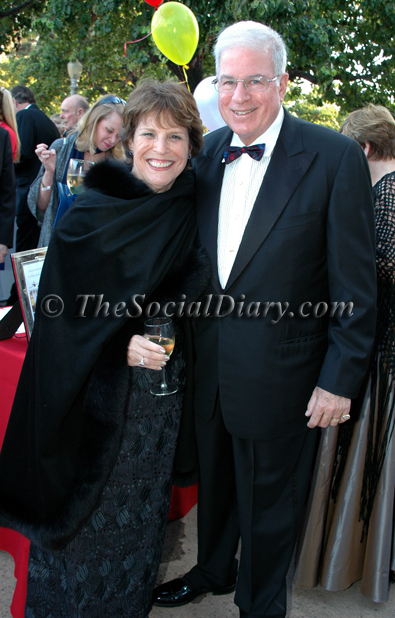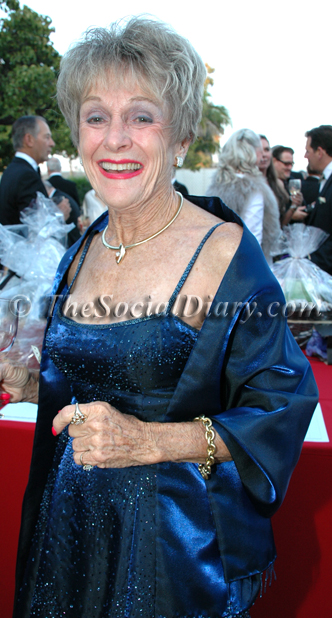 Sheila and Jeffrey Lipinsky ** Barbara Brown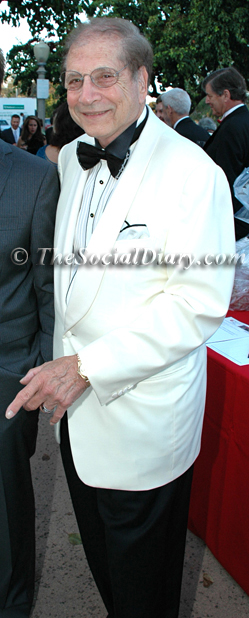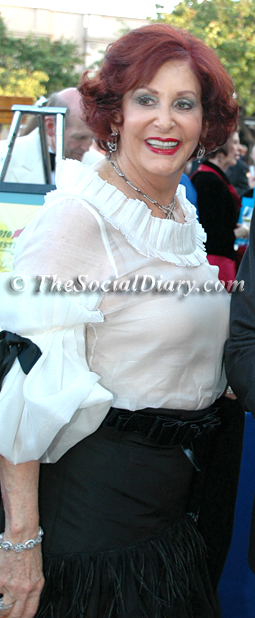 Matt Strauss ** Iris Strauss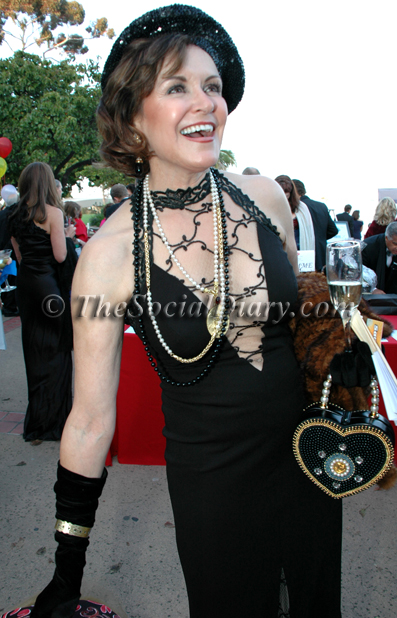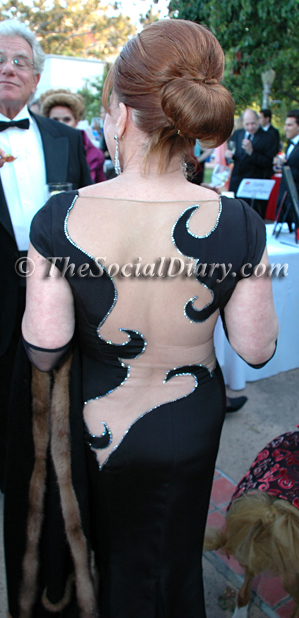 Arlene Esgate ** Karen Fox
advertisements
Your Manifest Supports Pets and People!! xxxxx...........................................................................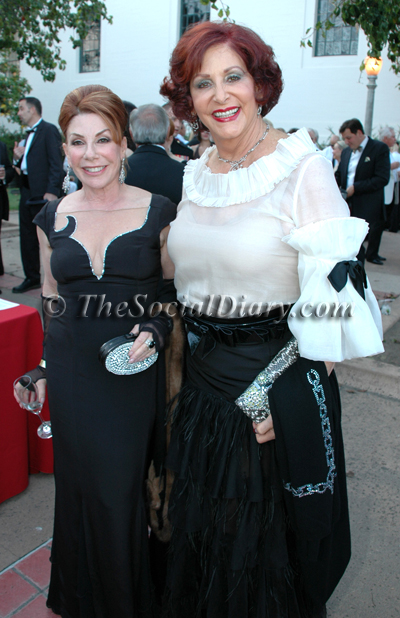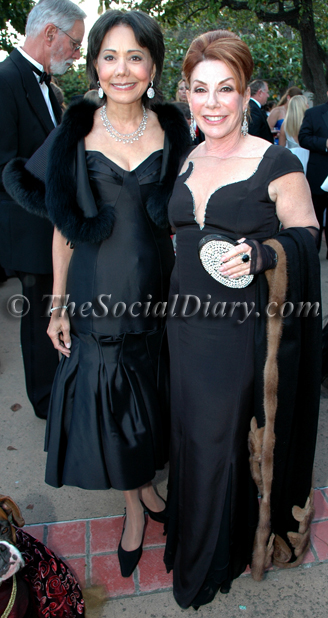 Karen Fox with Iris Strauss ** Gayle Knox with Karen Fox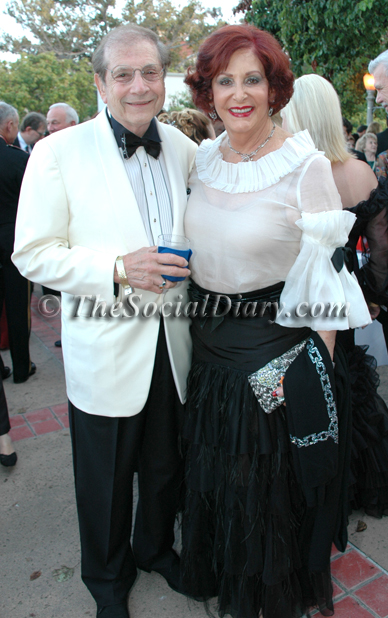 Matt and Iris Strauss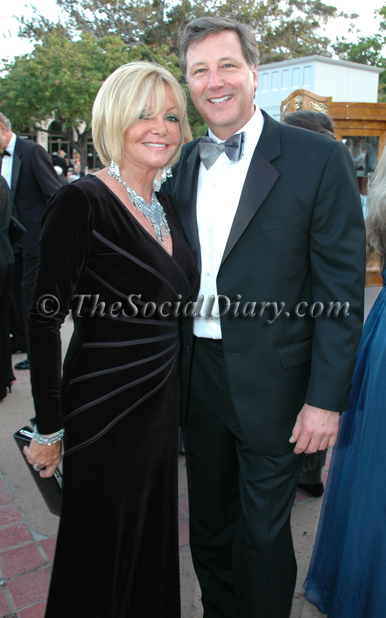 Sandy Redman and Jeff Mueller ** Matt Strauss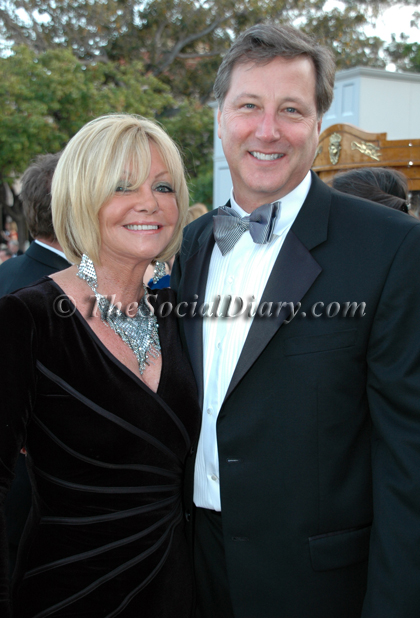 Sandy Redman and Jeff Mueller
Jim and Tiffany Mahoney
You are on Page 1 of 2.... for Page 1 click Prado 2010 Page 2
reported by Margo Schwab
photoshopped by Scott Johnston
For a look back to Past Prado Events
Please join us for fun informative updates on Twitter and Facebook

The Buzz
Yes that was two rather plush yachts hanging out in La Jolla Cover over the weekend. One belongs to John Barbey, he's the dashing 90-ish year old who favors shorts, argyle knee high socks and blazers. The other yacht is a mega yacht that belongs to Texan Darwin Deason. Deason's 205 foot number has staterooms named after Greek Islands. Darwin's gorgeous wife Katerina Panos is of Greek heritage.
.....
Other News, the opening of Viva La Revolucion: A Dialogue with the Urban Landscape at MCASD's downtown museum was a smash hit October 17th. Over 2,000 members came. A record! The exhibition is touted as "A multifaceted exhibition that explores the dialogue between artists and the urban landscape."
There are 20 artists from 10 countries. They are:

"Akay (Sweden), Banksy (U.K.), Blu (Italy), Mark Bradford (U.S.), William Cordova (U.S.), Date Farmers (U.S.), Stephan Doitschinoff [CALMA] (Brazil), Dr. Lakra (Mexico), Dzine (Puerto Rico), David Ellis (U.S.), FAILE (Canada), Shepard Fairey (U.S.), Invader (France), JR (France), Barry McGee (U.S.), Ryan McGinness (U.S.), Moris (Mexico), Os Gemeos (Brazil), Swoon (U.S.), and Vhils (Portugal)."
Bottom line....this is an incredible ground breaking exhibition.

The exhibit is curated by Guest Curator Pedro Alonzo and MCASD's Associate Curator Lucía Sanromán.
Photos of the day after brunch seaside at the La Jolla Beach & Tennis Club will be featured exclusively on The Social Diary.
....................
Special thanks to Qadir Hamidi and Jemima Dutra for their fabulous design talents!!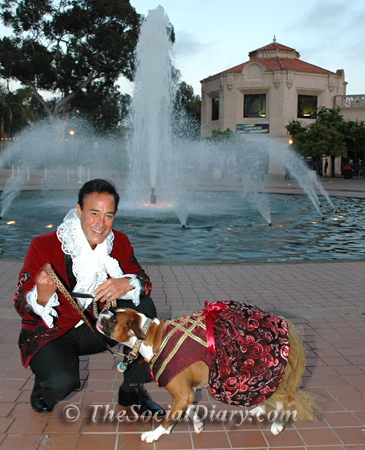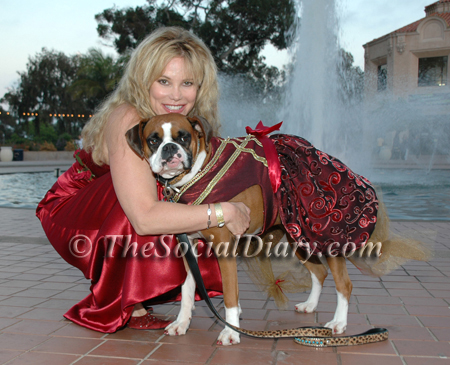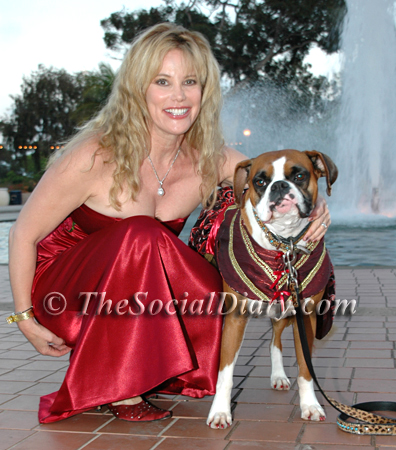 __________________________________________________________________

____________________________________________________________
Photoshopping and Photography Services
Photos on this website available if it is of you
available by The Social Diary
~ 619-384-7333
email TheSocialDiary.com
_______________________________________________________________
Email Commentary to be added
* Margo Schwab, more formally known as Margaret E. Schwab, has produced, written, interviewed and photographed for various media organizations since 1989. Schwab attended Holton Arms School, La Jolla Country Day School and La Jolla High School. Schwab has a B.A. from Scripps College, spent a business internship with S.A.I.C., Science Applications International Corporation, and earned a Masters of Business degree, M.B.A., from the University of San Diego by way of Claremont Graduate School . Schwab additionally took college courses from Harvard University, and Syracuse University. Schwab volunteers for numerous charity organizations. She also continues to support animal organizations and the prevention of people and animal abuse. Schwab is the editor of The Social Diary.
Margo Schwab and Scott Johnston of The Social Diary are pleased to announce partnerships with the Arthritis Foundation of San Diego County, Country Friends, the San Diego American Heart Association, and the San Diego Humane Society.
Margo Schwab and Scott Johnston are both members of the La Jolla Beach & Tennis Club (Margo Schwab since 1974) and both are new members of the University Club.
San Diego's The Social Diary would like to say a special thank you to our advertisers.
Valerie and Harry Cooper supporting the San Diego Opera
Anonymous Supporters
Valerie and Harry Cooper supporting The Museum of Contemporary Art San Diego
Nicole Miller La Jolla
Giuseppe Restaurants and Fine Catering
Del Mar Hat Co. / Carol Bader Design
Anonymous for the La Jolla Playhouse
Your Manifest of YourManifest.com
Judith C. Harris, Blair Harris, and Robert Singer, MD supporting the
Dian Fossey Gorrilla Fund International
Old Globe Theatre
Rancho Coastal Humane Society
Lisa Shapiro of Pure Barre La Jolla
Dr. Laurie Marker of The Cheetah Conservation Fund
H. Moradi Fine Jewelers on Prospect Street in La Jolla
Pamela Pogue of Juelerie
Kary Favish of the Worth Collection
Diana Cavagnaro of Designer Millinery
Jordan of Jordan Art Couture and Animal Fashions by Jordan
Lizz Russell of The Lizz Russell Collection
Gary Parker of WineSellar & Brasserie
Owner and Chef Pasquale of Cafe Milano
Kevin Smith of Extreme Pizza in La Jolla
Jeremiah Sullivan of Neptunic Sharksuits
Drs. Sue and John Morizi of The Animal Hospital of La Jolla
Eugene Ladopoulos of Mistra Estates Olive Oil
Warning ** photos, video and writing on this site are the
2010 copyright, all rights reserved, of The Social Diary LLC and its subsidiaries.
no reproduction of any part or parts is allowed without written permission by The Social Diary