~ The Social Diary ~
~~~~~~~~~~~~~~~~~~~~~~~~~~~~~~~~~~~~~~~~~~~~~~~~~~
Patrons of the Prado Presents Circus in the Park 2007
.... 'Colorfully Fun, Fantastically Fashionable!'

July 16th, 2007
The Social Diary Columnist & Photographer Margo Schwab
(high resolution photos available by request )
On July 14th, 2007, guests were invited to the 'Big Top Circus Tent' at the Organ Pavilion at Balboa Park. It was the 'Patrons of the Prado Presents Circus in the Park 2007 Gala' fundraiser. Clowns and jugglers mixed with the fashionably dressed at this popular black tie event benefiting annually selected Balboa Park institutions.
Among the fun there were Gala Chair Barbara Brown, who was pretty in flowing pink, Honorary Chair Jeanne Jones who was resplendent in a colorful Pucci and sleek ponytail, Muffy Walker Reed in a vibrant multi-hued strapless gown, custom of course, and Valerie Cooper, very model-esque and tall in a short ivory dress by Marchesa, replete with big flowing sleeves. Leanne Shapery was there in a svelte black halter Thierry Mugler number. She picked it up when she and and husband Sandy Shapery were in St. Barts recently. Maggie Watkins chose a strapless golden yellow gown. It matched her husband Bob's cravate. Hmmmm. Might be fortelling of a new golden future for those two.
Also there were Tanya Brandes. She wowed Europeans recently at the Bal de Versailles outside of Paris. This night Tanya was elegant in a cream colored and pleated halter dress with sequined bodice and tiered skirt. Valentino per piacere. And Colette Royston wore a beautifully beaded black Badgley Mischka.
Cathleen Haggerty chose a silk deep blue number specifically for the color. The gown design was beautiful too. Karen Cohn wore a silky sheathed and short number by Monique L'Huiller. It was deceptively simple in appearance, and very detailed on further looks. And she did get looks. Lots of admiring ones. Sheryl White looked very pretty in a printed silk gown by Carolina Herrera. Lynne Wheeler added a fun colorful tulle tail to accompany her pretty backside. Patrons of the Prado President Betty Kornreich wore shimmery white strapless. Betty's accent was the pretty flower tattoo on the back of her right shoulder. It was a temporary tattoo mind you.
Top hatted Harry Cooper might have had the most unique attire. An arm sling to accommodate a recent surgery.
But all of these supporters were here for more than fashion and socializing. The event's purpose this year was to raise money for the Minegei International Museum, the Reuben H. Fleet Science Center and the San Diego Historical Society. Since the inception of this event in 1995 by Kathleen Buoymaster and Joyce Glazer, over $1.4 million dollars has been raised benefiting the aforementioned, as well as the Museum of Photographic Arts, the San Diego Hall of Champions Sport Museum, the San Diego Junior Theatre, the San Diego Museum of Art, the San Diego Museum of Man, the San Diego Natural History Museum, the Old Globe Theater, and the Timken Museum of Art.
And what a fun way to raise funds this year at the 'circus!'
Honorary Chair Jeanne Jones had this very on point remark. "It was a fun filled evening, a great party and a 'real' circus. The decor was absolutely amazing, topped off by a vividly colored rainbow that exactly matched the table decorations---I kept wondering if Betty Brayshay had ordered it!"
Pat Whalen agreed and added, "The Organ Pavilion was transformed into a glorious BIG TOP, and Steve Black, chef extraordinaire, outdid himself. The food was superfragelisticexpialadocius!!!!" Spell check not included on that last word!
Susan Kazmarek- Biddick, who was quite stunning in a red strapless, had this to say. "Barbara Brown worked her magic, Barnum & Bailey would have been envious! We had a lovely evening visiting with all our wonderful friends."
Maggie Watkins of National University had great fun. "Once again The Patrons of the Prado Gala was fantastic! Barbara Brown and her committee took it to a new level. We especially enjoyed having our handwriting analyzed and palms read. I was told I would be living a healthy life for many years. What more can I ask for!!"
Steve Wheeler said "This event just keeps getting more exciting every year! We had to change the venue to the Orchestra Pavilion due to the huge turnout. Patrons of all ages came to enjoy the event and support the Park and Museums." Valerie Cooper added, "it was a beautiful summer evening for the Patrons of the Prado Gala. This organization of just volunteers ( Barbara Brown and her hard working committee), did a magnificent job creating a lovely and colorful party. Steve Black and the Sheraton provided a delicious dinner, and a fun, tasty dessert of make your own sundaes at the table. This made for some fun conversation amongst the guests. This party is becoming a summer tradition and has made significant donations to many of the organizations in our beloved Balboa Park.
Dianne York-Goldman was happy to be a sponsor of the event. "'Circus in the Park' was the most impressive event of the year. This glamorous evening was complete with entertaining circus performers, bright colored decor, a gourmet dinner, an 11 piece big band, and, best of all, generous friends. We all came (550 guests) together to support one cause, the arts. This years event contributions supported three museums; Reuben H. Fleet Science Center, Mingei International Museum, and the San Diego Historical Museum. It brings me great pleasure to assist the efforts of The Patrons of the Prado and I am already looking forward to next year's event."
Muffy Walker Reed concurred in her enthusiasm. "Circus in the Park was a fun party theme. It appeared that the guests were all dressed festively." As was she.
Guests mingled and conversed amidst a sea of tempting silent auction items. Soon it was time for dinner and dancing to Kicks. And there were the tempting live auction items too. First class trip to Macchu Picchu with Orient -Express Luxury Train travel, a week in Bora Bora with business class air, and other great holidays.
Special honors went to June Ash, Rachel Grosvenor, Kathryn Hattox, Jeanne Jones, Lael Kovtun, Betty Peabody, Judy White, and Sheryl White.
And so the night continued. Artist, and Patrons of the Prado Board Member Dottie Stanley summed it up well. "It had all the highlights and charm of a circus. There were stilt walkers, aerialists, clowns, jugglers, magicians and an enthusiastic gala crowd. To top it off, an early evening rainbow adorned the Organ Pavilion along with all the splendor of the evening."
Special salutations go to Dottie and the other Gala Committee members. This includes, but is not limited to: Patti Cooprider, Barbara McColl, Elisabeth Bergan, Betty Brayshay, Dixie Unruh, Carolyn Yorston, Ellen Zinn, Pam Palisoul, Barbie Spinazzola, Charlotte Hogue, Dolores Landa, and Courtney Liddy.
Event Donors and Sponsors included: La Jolla Spa MD, Karen Cohn, Christy Walton, Pam and Phillip Palisoul, Elisabeth Bergan, San Diego National Bank, Heritage Security Systems, Bertrand Hug, Carrie and John O'Brien, and David Copley. That's the David Copley of the Copley News empire, including locally the San Diego Union-Tribune, and Sign on San Diego.
Please enjoy the photos!
Don Breitenberg with his wife, Honorary Chair Jeanne Jones ** Gala Chair Barbara Brown
Cathleen and Colin Haggerty ** Valerie Cooper, Sheryl White and Tanya Brandes
Tiger Man with Kay Porter ** Don Breitenberg and Jeanne Jones
Dr. Michael and Margaret Grossman ** Lynne Wheeler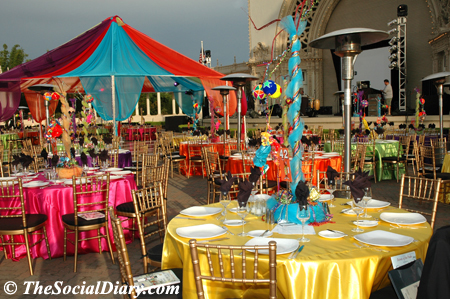 Before the 'Circus' Festivities
Guests
Brenda Marsh-Rebello ** Guests
Guests ** Scott Johnston with Ruth and Paul Jacobowitz
Charlotte Hogue ** Cathleen Haggerty ** Dr. Steve Wheeler
Craig Biddick and Susan Kazmarek-Biddick ** Maggie and Bob Watkins
Jay and Lael Kovtun ** Guests
Lynne Wheeler ** Pam Slater-Price and Hershell Price
Joy Furby ** Jennifer Wheeler in center with beau and friend
Pat Whalen kissing Scott Johnston ** Pat and Bob Whalen
Steve and Lynne Wheeler with John Reed and Muffy Walker Reed ** Muffy Walker Reed and John Reed
'Cute one' with Joyce and Craig Grosvenor ** Carrie O'Brien
Esther Nahama with Pat Whalen ** Ellen Smoak with Valerie Cooper
Tanya Brandes with Muffy Walker Reed
Tanya and Charles Brandes ** Jeff Dunnigan with Elisabeth Bergan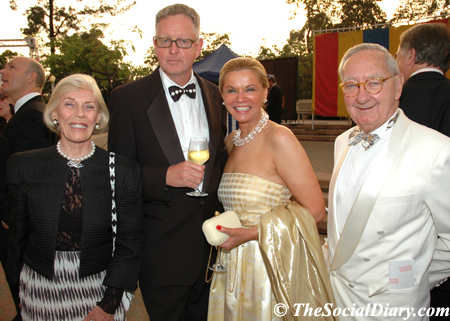 Carolyn Yorston with Jeff Dunnigan, and Elisabeth and John Bergan
Jeanne and Gary Herberger ** Karen Cohn
Betty Kornreich ** Scott Johnston
Harry Cooper ** Sandy and Leanne Shapery
Colette Royston ** Tanya Brandes
Scott Johnston with Chuck Hansen ** Rick Tiland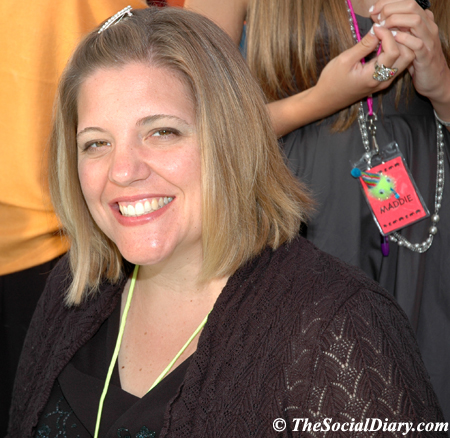 Sally Cox, Event Volunteer, and the Executive Director of Crime Stoppers
Click Here To Visit Patrons of the Prado 2006
* Margo Schwab has produced, written, interviewed and photographed for various media organizations since 1989. Schwab attended Holton Arms School, La Jolla Country Day School and La Jolla High School. Schwab has a B.A. from Scripps College and a Masters of Business degree, M.B.A., from the University of San Diego. Schwab volunteers for numerous charity organizations. She also continues to lobby for water safety and for family violence mitigation. Schwab is the editor of The Social Diary. Margo is currently writing a book based on La Jolla.
Warning ** photos, video and writing on this site are the
copyright of The Social Diary, San Diego Social Diary, margomargo.com and Margo Schwab.
no reproduction of any part or parts is allowed without written permission by Margo Schwab