Where pets are always in style
____________________________________________________
~ The Social Diary ~
The Ezine Covering the World of High Society ..& more
_____________________________________________________________________________
What's Black and White and Fun All Over? - Casablanca at the Prado 2006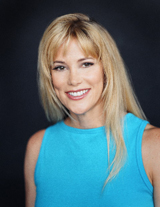 photo credit - Jeremiah Sullivan
July 30th, 2006
The Social Diary Columnist & Photographer Margo Schwab
"Casablanca: A Black & White Gala---What a party and what a theme! The magnificent outdoor courtyard at the Natural History Museum was filled with guests in black and white attire with many of the men wearing the black top hats and sporting the black canes and many of the women waving the white flower wands, all given as favors as we entered. Jeffrey Strauss even outdid himself, catering an elegantly-served Moroccan dinner as Casablanca, the movie, played over the head of the band. It was a truly great party!" reports Ruth S. Jacobowitz.
And it was that and more. Guests were there for more than just a party though. The gala Patrons of the Prado evening July 15th, 2006 by the Bea Evensen Fountain on the Prado in Balboa Park raised big funds for the The Old Globe, the San Diego Hall of Champions Sports Museum, and Timken Museum of Art. Lots of money in fact.
And what fun it was. Co-Chair Ellen Zinn remarked, "Snake charmers, pick pockets, magicians, belly dancers, nude models and even a camel named Cloyed. We pull out all the stops to make sure people have a great time, and they do!"
Guests walked through through a Moroccan marketplace and were greeted by Casablanca's "Sam." Cloyed the camel posed with patrons. There were tempting silent auction items, and a plethora of themed dressing that went well with the cocktail hour and evening.
Top hats and canes were the vogue for men including Bertrand Hug, Coop Cooprider, Dr. Leonard Kornreich, Phil Palisoul, Allen Redman, Ed Dennis, and Dr. Stephen Wheeler. Don Breitenberg bucked the trend and wore a spectacular, 'chic sheik' inspired gold turban. Don's Princess, Jeanne Jones wore lacey couture by Giorgio Armani.
Valerie Cooper was appropriate too in a black and white dress by Monique Lhuillier. The white skirt had cascades of pedals. Harry Cooper, top hat and all, stayed right by his "flower."
Co-Chair Courtney Liddy went for a pretty strapless gown. Courtney was accompanied by her husband and father-in-law, Ray and G. Gordon Liddy respectively.
Dinner, dancing to the "Kicks", a live auction, and gambling continued the evening. A few auctioned dinner parties with Pamplemousse's Jeffrey Strauss went for $8,000 plus each. Well worth it. A dinner at the spectacular home of Judy and Jack White fetched quite a big number too.
Patron Dolly Woo had nothing but compliments for the ladies in charge."Wasn't that a lovely evening?! I think Ellen Zinn is a gem, and under the leadership of Betty Kornreich and Pam Palisoul, I am sure they raised a lot of money and the museums benefited." Dolly has good reason to admire their skills. She is this year's SummerFest Chair for the La Jolla Music Society, which starts the first week of August.
Top supporters included the aforementioned Jeanne Jones & Don Breitenberg, the man in the turban, Mary Beth Adderley and husband Richard Wright (she was in charge of all the wonderful decorations) and Ellen and Tim Zinn. Ellen wore spectacular South Sea pearls.
More there were June and Neil Ash, Patti and Coop Cooprider, and Betty and Dr. Leonard Kornreich. Betty is the President of the Patrons of the Prado. Having fun too with the Casablanca theme were Pam and Phil Palisoul, Dottie and Davie Stanley, Charlotte Hogue and Dr. Phil Rand, Dixie and Ken Unruh, Sheryl and Harvey White (they were the recent Gold Star Honorees for the San Diego Performing Arts League), Ruth and Paul Jacobowitz, Jacqueline and Dr. John Lesher, Dolores and Enrique Landa, K.K. Kennedy and Robert Horsman, Kathleen and Ned Buoymaster, Barbara and Dr. Bill McColl, Susan Dunn and Robert Mani, Judy and Lou Ferrero, Lola and Walter Green, and of course Courtney and Ray Liddy.

The Prado's 91st birthday was stellar as noted by Dottie Stanley. "The Casablanca evening was dazzling, as were the women in their white flowing gowns and the men in their dapper black tuxedos. Bogart and Bergman would have been proud to be among us."
And so it was a 'fait accompli' as the mission of the Patrons of the Prado, raising "moneys for the benefit of the arts organizations and museums on the Prado of Balboa Park," was all told quite the success.
As Humphrey Bogart told Ingrid Bergen, "We'll always have Paris." And fortunately, the museums and arts organizations of Balboa Park will always have the Patrons of the Prado.
pictured here - Barbara Brown and friend, Dottie Stanley, Patrons of the Prado President Betty Kornreich with Burl Stiff
pictured here - Lynne Wheeler in Tadashi, Lynne Wheeler with Burl Stiff and Lynn Wheeler with Betty Kornreich
pictured here - Leonard Simpson with Michaela Lawrence, Bertrand and Denise Hug, Valerie and Harry Cooper
pictured here - Ray Liddy, G. Gordon Liddy and Scott Johnston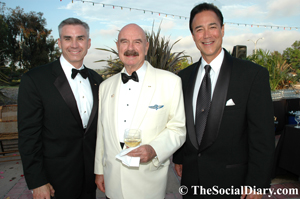 pictured here - Co-Chair Courtney Liddy, G. Gordon Liddy, Courtney and Ray Liddy, a happy couple
pictured here - a pretty guest, Coop and Patty Cooprider, Dr. Stephen Wheeler
pictured here - Ellen and TK Bryson, Harvey and Sheryl White. Sheryl is in Roberto Cavalli.
pictured here - Karen Cohn, Sheryl White and Jake Figi, friends with Jessica Wheeler, David Watson with Elizabeth and Dr. John Bergan
pictured here - Dr. John and Elizabeth Bergan, Judy and Jack White with Jeanne Jones in Giorgio Armani, June Barrymore Ash with friend
pictured here - Bill and Lynelle Lynch, Co-Chair Ellen Zinn, Jacqueline Zinn with Ellen Zinn
pictured here - John Lesher and Jacqueline Zinn, a couple
pictured here - Sheri Jamieson in a white Carolina Herrera, Tiffany and Jim Mahoney, a couple
pictured here - Carol and Dr. Jeffrey Chang, both in Giorgio Armani, Ed Dennis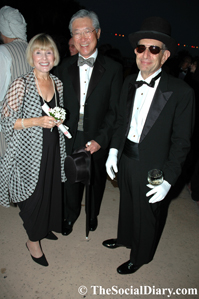 pictured here - a Jeffrey Strauss starter of boutique tomato salad with a 'camel-ized' croissant, Paul and Ruth S. Jacobowitz
pictured here - Scott Johnston with Martha and Ed Dennis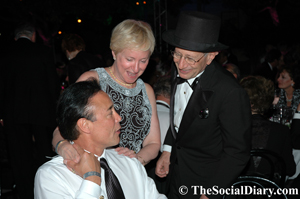 pictured here - belly dancers by the fountain, a happy reporter relaxing in a bedouin tent

* Margo Schwab has produced, written, interviewed and photographed for various media organizations since 1989. Schwab has a college degree from Scripps College and a Masters of Business degree from the University of San Diego. Schwab volunteers for numerous charity organizations. She also continues to lobby for water safety and for family violence mitigation. Schwab is the owner and publisher of the Social Diary.
back to New this Week.....Margo Schwab Archives...... Home
Warning ** photos, video and writing on this site are the
copyright of the author, The Social Diary, San Diego Social Diary, margomargo.com and Margo Schwab.
no reproduction of any part or parts is allowed without written permission by Margo Schwab