La Jolla Playhouse 2010 Gala Honors Joan and Irwin Jacobs & Artist Guests
(page 1 of 3)
La Jolla Playhouse took a delightful new path for its annual Gala. Instead of a Dracula theme like one year, the 80's another and more, the March 27th, 2010 event honored alumni artists and friends of the Playhouse. And when you think La Jolla Playhouse, it's hard to not think of the tremendous support by Joan and Irwin Jacobs, and their family.
As such Joan and Irwin Jacobs were honored along with their family. A lot of family. Including grand-daughter Sara who flew in from faraway Ghana, Africa. It was a terrific surprise for her grand-parents.
Also there were Debby Jacobs and Deni Jacobs, the pretty duo were the gala chairs, and their respective husbands Hal Jacobs and Jeff Jacobs. They were joined by Stacy and Paul Jacobs, Jerri-Ann and Gary Jacobs, Adam Jacobs, Beth Jacobs, Mara Jacobs, Conner Jacobs and Lindsey Jacobs.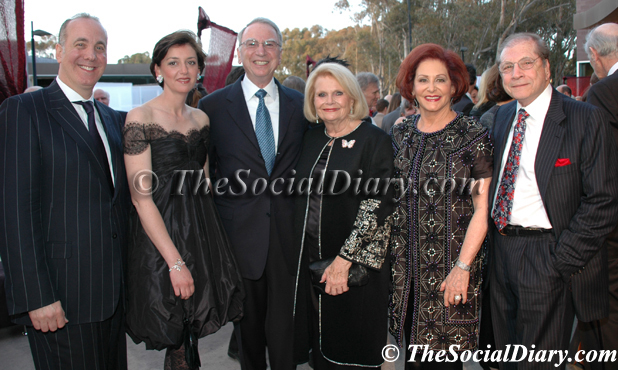 Brent and Sara Nestor with La Jolla Playhouse Honorees Irwin and Joan Jacobs, and Iris and Matthew Strauss
Paul Jacobs was there for the first part of the night. He had to jet off to India for business. That's Qualcomm for you, always working, always on the move!
The evening started with tray passed hors d'oeuvres and continued with dinner, both catered by Wolfgang Puck Catering. Butter lettuce salad with oranges, Roquefort cheese olives, candied walnuts and balsamic vinaigrette were followed by choices of a superb roasted filet mignon and vegetables in a shallot red wine reduction, or a miso glazed King wild salmon with carrot ginger puree in spiced red wine reduction or sweet potato ravioli. All 'Puck-Delicious!'
Dinner wasn't the only ravishing thing about. Deni Jacobs wore a breathtaking short couture number by Baracci of Beverly Hills with pretty pearl draped stilettos by D Squared and stone encrusted nails. She had her nails done in L.A. Debby Jacobs wore a shore red Dolce & Gabanna with Christian Dior stilettos, Karen Cohn wore a Chanel dress with pearl detailed épaulettes, Tanya Branded in a beautiful green Roberto Cavalli, Jennifer Greenfield in sleek Versace, Valerie Cooper wore a delightful beaded dress by Jenny Packham, Iris Strauss wore a beautiful Naeem Khan, and Sheryl White wore Pamella Roland with sky high platform shoes by Miu Miu. Sky high and she still wasn't as tall as her very tall husband Harvey White.
Quite a number of ladies accessorized with tastefully beautiful Van Cleef & Arpel jewelry. Let's just say they looked dazzling!
Among the other special guests there and or honored in absentia were actor Lou Diamond Phillips, he did the opening performance, Jefferson Mays, Susan Hilferty, Neil Patrick Harris, Charlayne Woodward, and a nostalgic favorite, Des McAnuff, the former Artistic Director for the La Jolla Playhouse whose stewardship brought in over 300 awards for the Playhouse. These include the four Tony Award winning Jersey Boys, the Tony Award winning Billy Crystal's 700 Sundays, and the seven Tony Awards winning big River. Des, also the La Jolla Playhouse Director Emeritus, is a member of the Red Dirt Band which performed for the gala. They are known as the 'officially, unofficial band of the La Jolla Playhouse.'
More there enjoying the night included Colette and Ivor Royston, Sheri and Stuart Jamieson with daughter Victoria Jamieson, Iris and Matthew Strauss, Lise Wilson and Steve Strauss, Sheila Potiker, Valerie and Harry Cooper, Lori and Bill Walton, and Natasha Reiss and Eric Johnson.
Also there were Jim Sylvester, he's the big home builder, Lynda Forsha and Hugh Davies, Marilynn and Roger Boesky, Gail and Ralph Bryan, Ghislaine Maxwell and Ted Waitt, Suzanne Figi, Olivia and Peter Farrell, Laleh and Alex Roudi, UCSD Chancellor Marye Anne Fox and Jim Whitesell, Faye Wilson, and Karen and Don Cohn.
Karen had this to say about the event. "The evening was just beautiful. The dining setting in the Potiker theatre was created by the LJ Playhouse set designers and was very elegant and imaginative. We were surrounded by huge digital screens with changing vistas of San Diego. It was very high tech but beautiful at the same time. And we moved to the Mandel Weiss Theatre where we were treated to a great tribute for artists who were very involved in the past with the Playhouse. And the tribute to wonderful Irwin and Joan Jacobs was heartfelt and moving! And their entire family were up on the stage, some flying in to surprise them. Deni and Debby did a superb job with the event and it was a huge crowd of well wishers for the family. A lovely evening at a great cultural institution in San Diego."
Sheryl White agreed and added this. "I loved the screens that were placed around the dining room and changed with different beautiful photos.. .the cool blue block center piece in the middle of the room, and of course the award ceremony where we got to rock with Des and honor a truly special couple, Joan and Irwin!!"
The evening ended with dancing and dessert. Brownies, baby lemon meringue tarts, cupcakes and miniature donuts. Once again by Wolfgang Puck Catering. Delicious and decadent fun!
Proceeds from the gala will benefit the La Jolla Playhouse's many programs including their educational and outreach programs.
The La Jolla Playhouse is under the esteemed stewardship of Artistic Director Christopher Ashley and Managing Director Michael Rosenberg.


Please enjoy the photos.
Be advised strictly no downloading of photos. Please email purchase requests of photos you are in.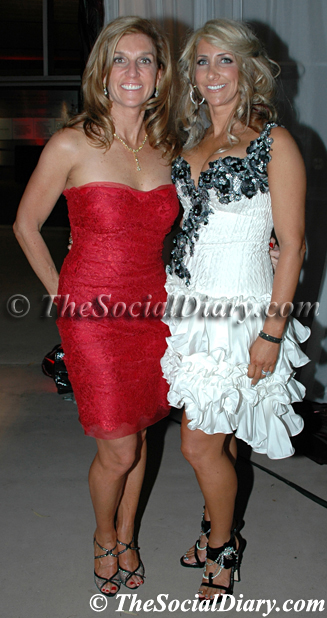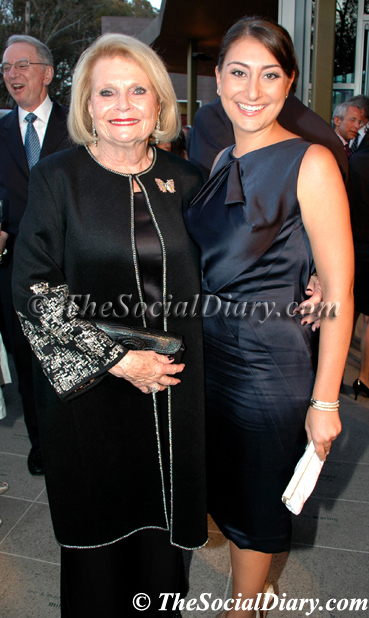 Co-Chairs Debby Jacobs and Deni Jacobs ** Joan Jacobs with her granddaughter Sara Jacobs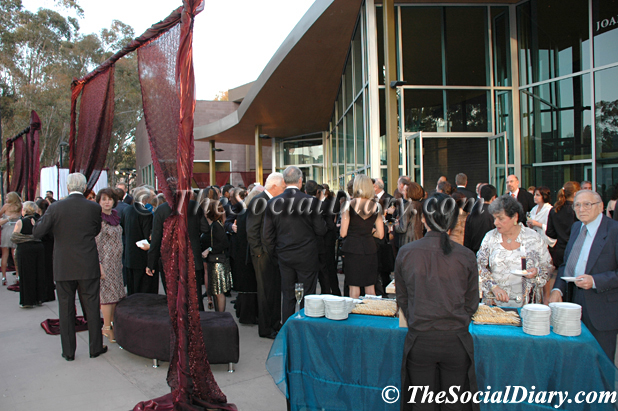 The Reception Scene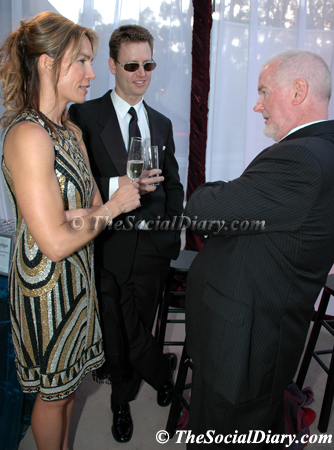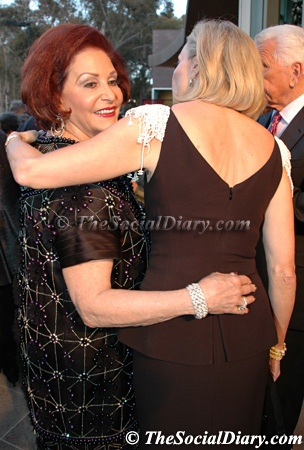 Natasha Reiss and Erik Johnson with Ian Campbell ** Iris Strauss with Karen Cohn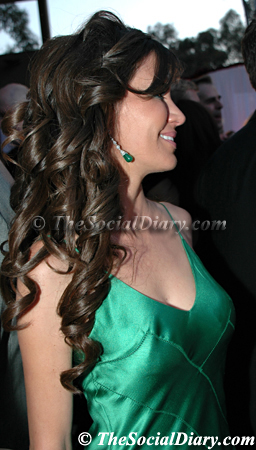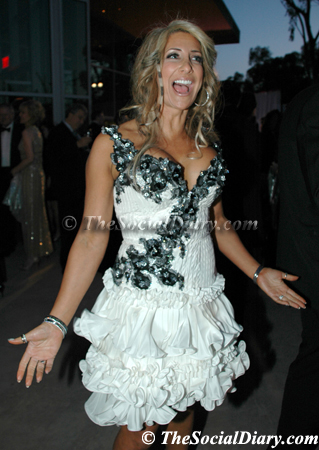 Tanya Brandes ** Deni Jacobs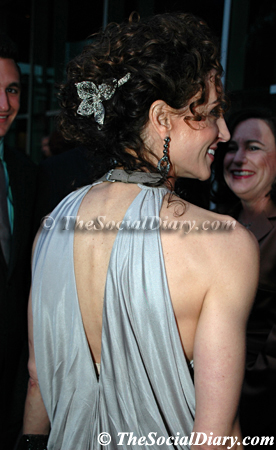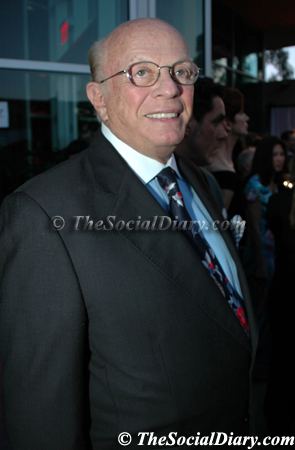 Miriam Smotrich ** Paul Jacobowitz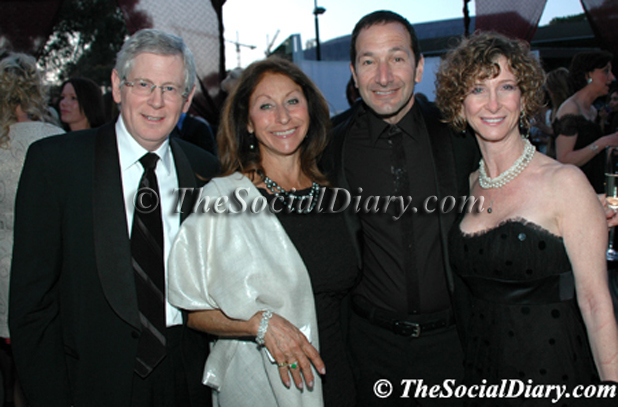 Gad and Suzan Shaanan with Miles Grant and Robyn Cohen
advertisement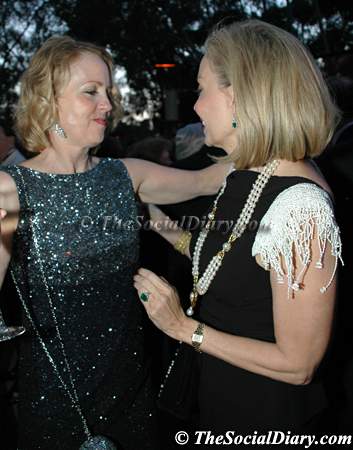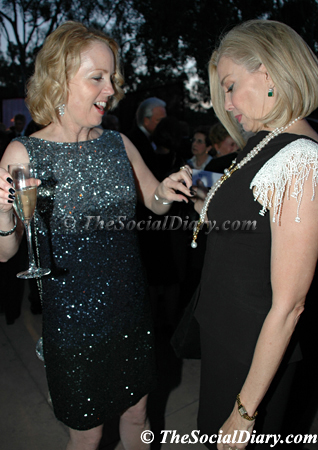 Sheryl White and Karen Cohn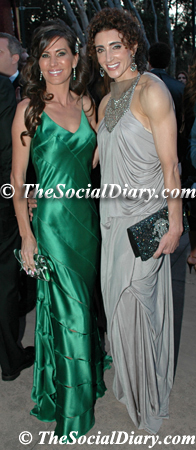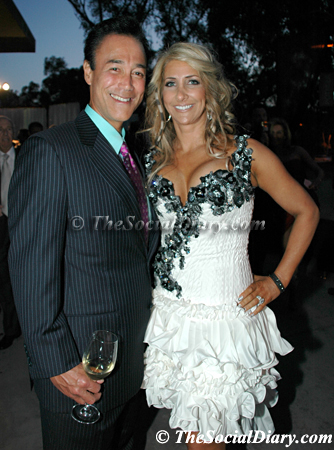 Tanya Brandes and Miriam Smotrich ** Scott Johnston with Deni Jacobs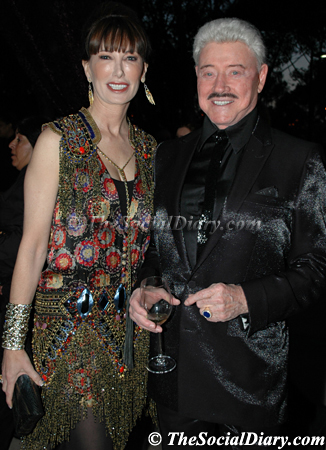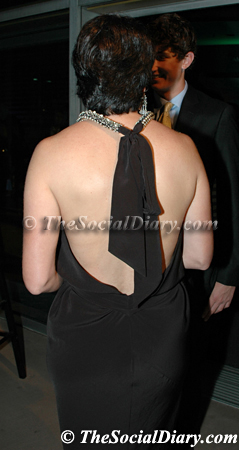 Valerie and Harry Cooper ** Guest with a backless dress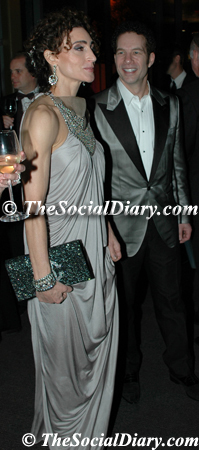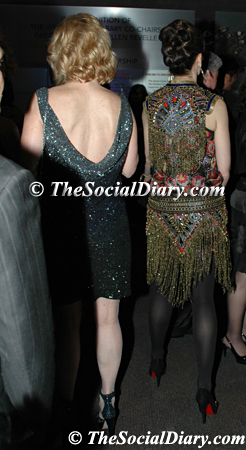 Miriam and David Smotrich ** Sheryl White and Valerie Cooper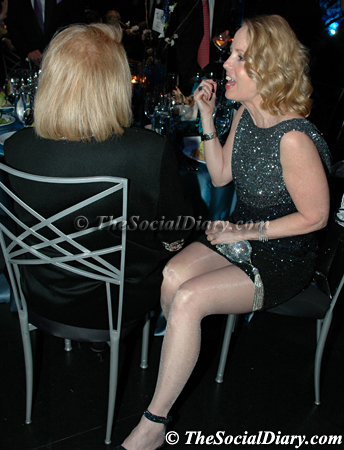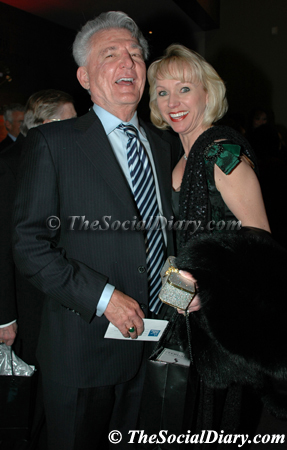 Sheryl White on the right talking with Joan Jacobs ** Bill and Lynelle Lynch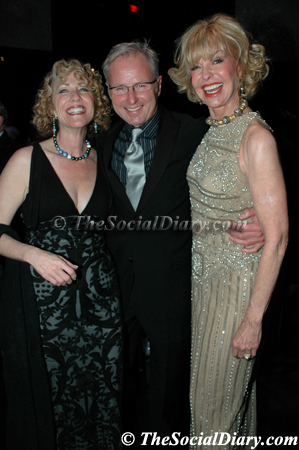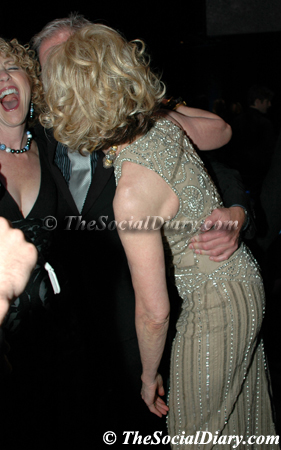 Barbara ZoBell with friends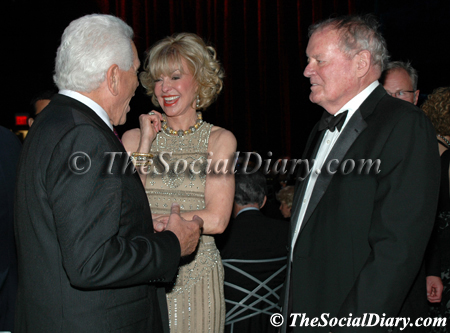 Don Cohn with Barbara and Karl ZoBell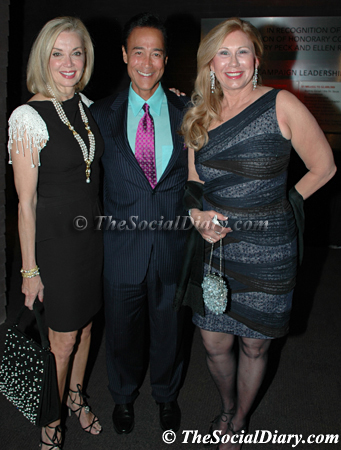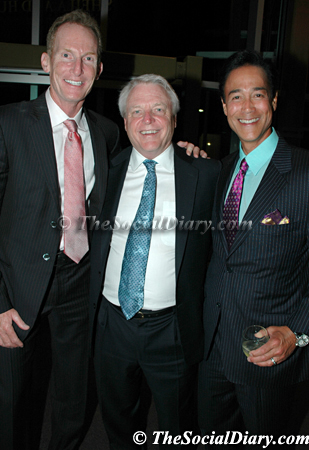 Karen Cohn with Scott Johnston and Colette Royston ** Hal Jacobs with Richard Kerr and Scott Johnston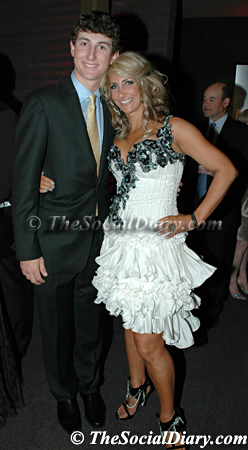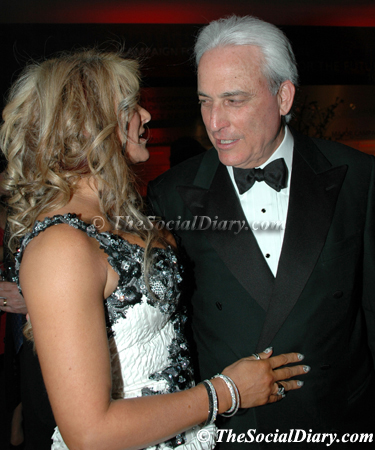 Conner Jacobs, son of Debby Jacobs with his aunt, Deni Jacobs ** Deni Jacobs with Warren Kessler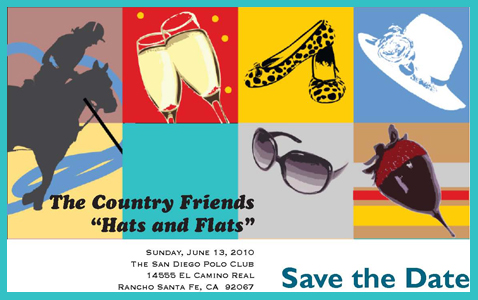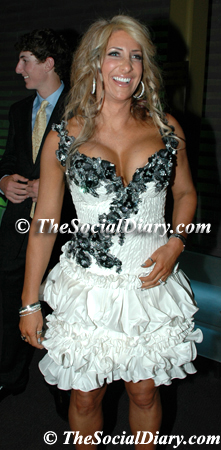 Deni Jacobs coming and going .... all around beauty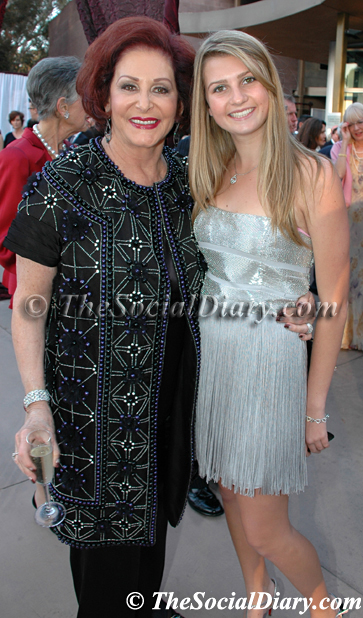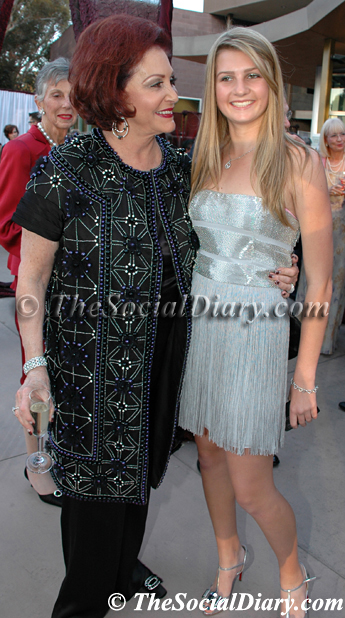 Iris Strauss with Lindsey Jacobs, the daughter of Debby Jacobs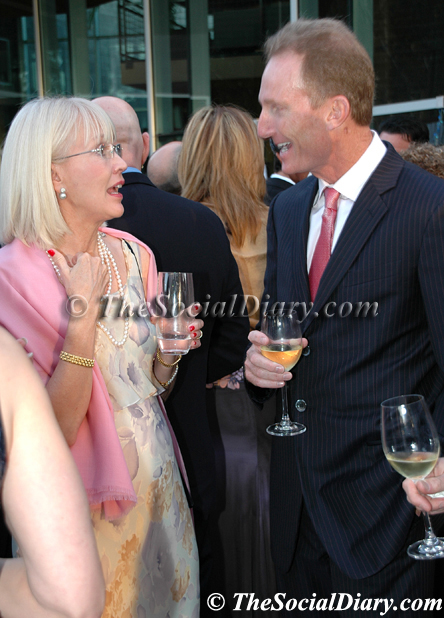 Jane Wyer with Hal Jacobs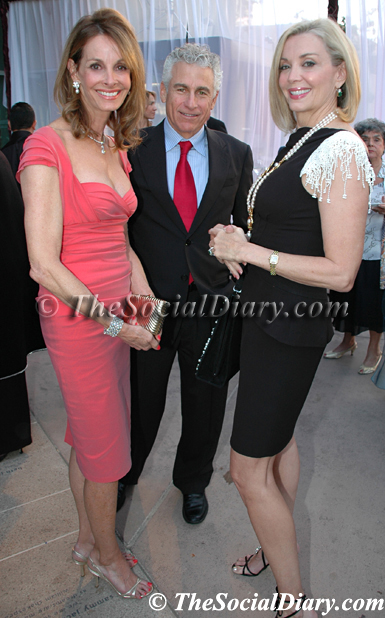 Nancy and Matt Browar with Karen Cohn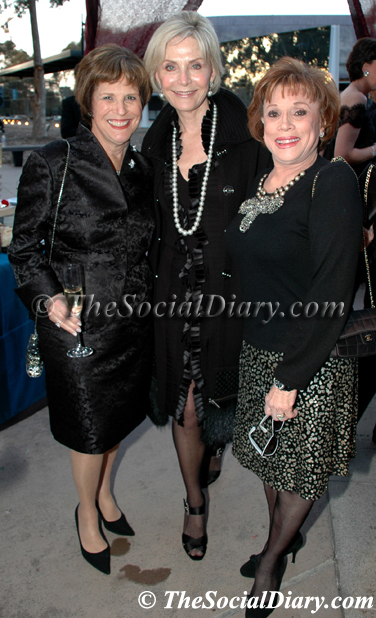 Sheila Lipinsky with Lee Clark and Rusti Bartell-Weiss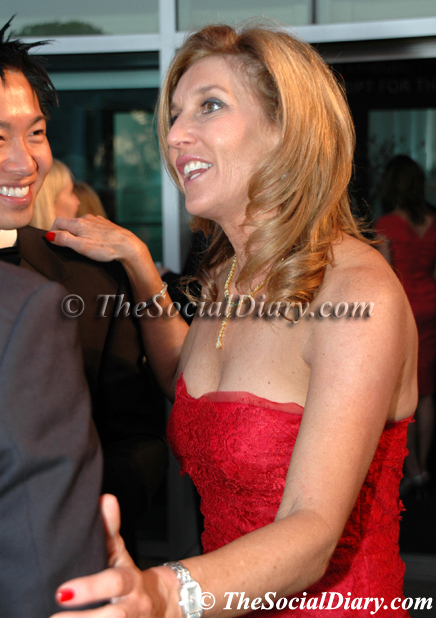 Debby Jacobs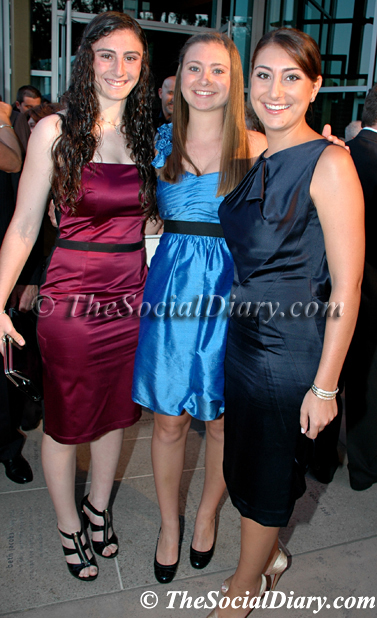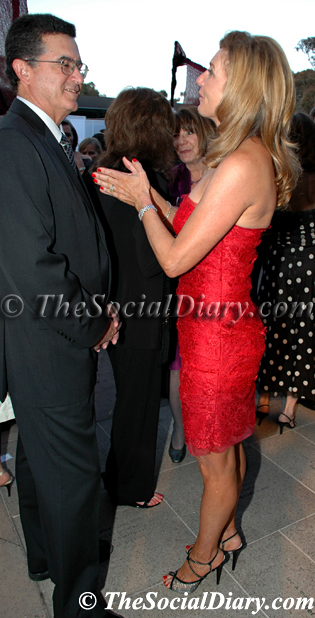 Beth Jacobs, Mara Jacobs and Sara Jacobs ** Debby Jacobs with Guest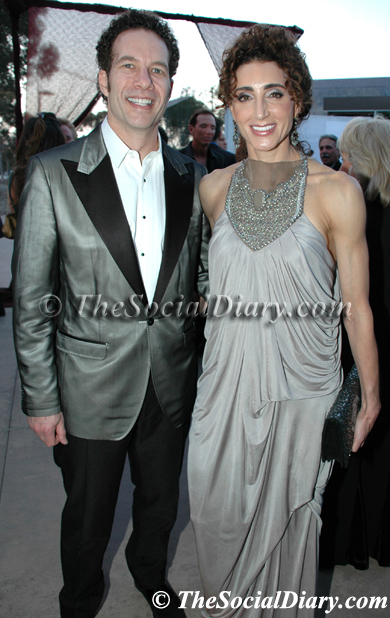 Lori Walton ** David and Miriam Smotrich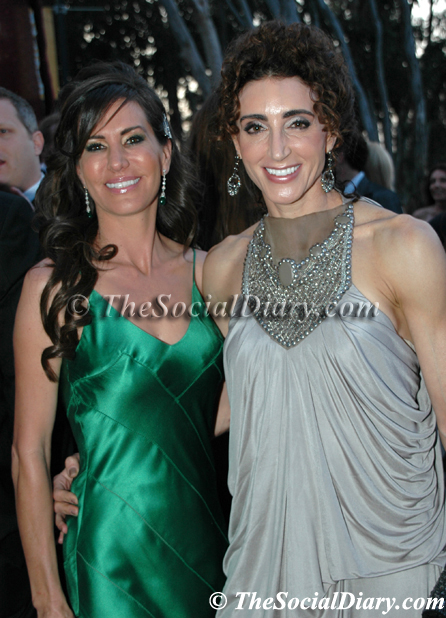 Tanya Brandes and Miriam Smotrich
To learn more about the La Jolla Playhouse, visit www.ljp.org
More of this Event
La Jolla Playhouse Page 1 - you are on this page
More Playhouse Events
reported by Margo Schwab
photoshopped by Scott Johnston
The Buzz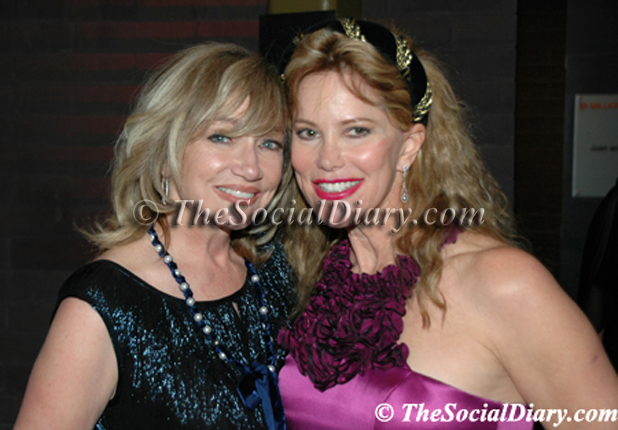 The 'Boxer Moms.' Lynda Kerr has two male boxers, Charlie and Chopper, and M, has Kima!
By the way, Kima will be a judge for the second annual La Jolla Pet Parade on May 23rd. Her mom will be the interpreter!
Come by and say hi.... and remember, Kima's new motto
ADOPT AND WALK!!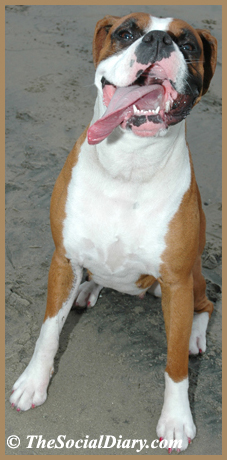 ____________________________________________________________
Photoshopping and Photography Services
Photos on this website available if it is of you
available by The Social Diary
~ 619-384-7333
email TheSocialDiary.com
_______________________________________________________________
Email Commentary to be added
* Margo Schwab, more formally known as Margaret E. Schwab, has produced, written, interviewed and photographed for various media organizations since 1989. Schwab attended Holton Arms School, La Jolla Country Day School and La Jolla High School. Schwab has a B.A. from Scripps College, spent a business internship with S.A.I.C., Science Applications International Corporation, and earned a Masters of Business degree, M.B.A., from the University of San Diego by way of Claremont Graduate School . Schwab additionally took college courses from Harvard University, and Syracuse University. Schwab volunteers for numerous charity organizations. She also continues to support animal organizations and the prevention of people and animal abuse. Schwab is the editor of The Social Diary.
Margo Schwab and Scott Johnston of The Social Diary are pleased to announce partnerships with the Arthritis Foundation of San Diego County, Country Friends, the San Diego American Heart Association, and the San Diego Humane Society.
San Diego's The Social Diary would like to say a special thank you to our advertisers.
Valerie and Harry Cooper supporting the San Diego Opera
The Old Globe Theatre
Valerie and Harry Cooper supporting The Museum of Contemporary Art San Diego
Judith C. Harris, Blair Harris, and Robert Singer, MD supporting the
Dian Fossey Gorrilla Fund International
Sammy's Woodfired Pizza
Roppongi Restaurant and Sushi Bar
Mosaic Catering
Qadir Hamidi Couture
Dr. Laurie Marker of The Cheetah Conservation Fund
H. Moradi Fine Jewelers on Prospect Street in La Jolla
Pamela Pogue of Juelerie
Kary Favish of the Worth Collection
Diana Cavagnaro of Designer Millinery
Jordan of Jordan Art Couture and Animal Fashions by Jordan
Lizz Russell of The Lizz Russell Collection
Gary Parker of WineSellar & Brasserie
Owner and Chef Pasquale of Cafe Milano
Kevin Smith of Extreme Pizza in La Jolla
Jeremiah Sullivan of Neptunic Sharksuits
Drs. Sue and John Morizi of The Animal Hospital of La Jolla
Eugene Ladopoulos of Mistra Estates Olive Oil
Warning ** photos, video and writing on this site are the
2010 copyright, all rights reserved, of The Social Diary LLC and its subsidiaries.
no reproduction of any part or parts is allowed without written permission by The Social Diary