TALBOT RUNHOF Fashion show by Neiman Marcus at the Del Mar Country Club
November 17th, 2009 was a day of pure fashionable female fun at the Del Mar Country Club. There was shopping, and more shopping, a perfect light lunch, and a bit of bubbly too!
Among the mix gathered for the private were Chris Penrod and her twin sister Madeleine Pickens, these are the gals who help so many causes including saving wild mustangs, May Zawaideh, Mary Chasen, Karla Dutt, Jennifer Greenfield in sky high leopard stilettos, Jenny Craig, Ida Whitaker of the fashion hosting Neiman Marcus, Kathy Connor, Janice Jaracie, and of course the featured designers, Adrian Runhof and Johnny Talbot of TALBOT RUNHOF.
The designers are from Germany, but their fabrics and innovative draping is out of this world. Together they create elegant magic!
Please enjoy the photos.
If you wish to purchase photos, please email your inquiry. No downloading of photos without express written permission by The Social Diary thank you!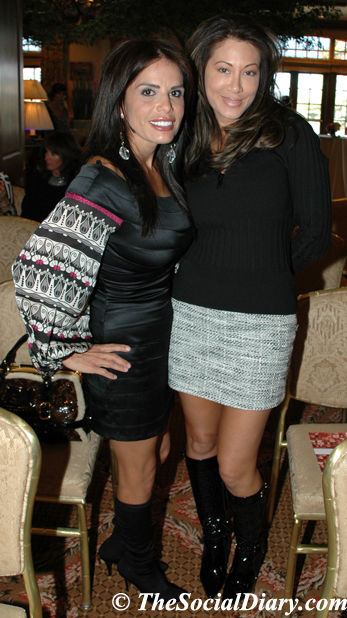 Mary Chasen with Karla Dutt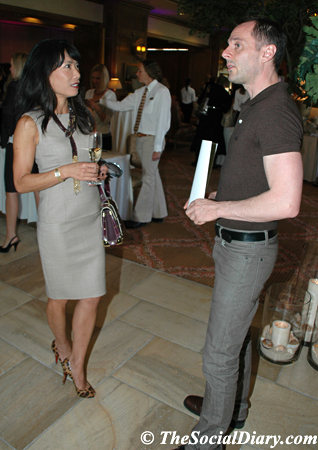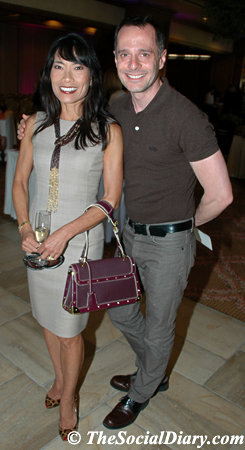 Jennifer Greenfield with designer Johnny Talbot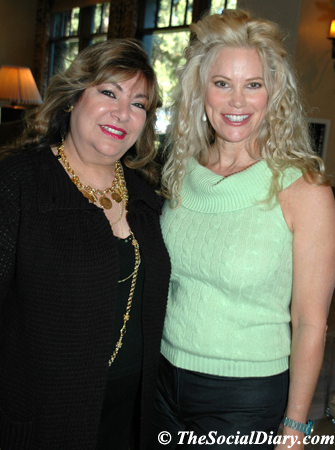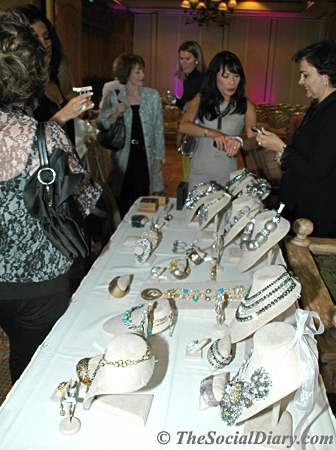 May Zawaideh with Margo Schwab ** Shopping the Neiman Marcus Jewelry!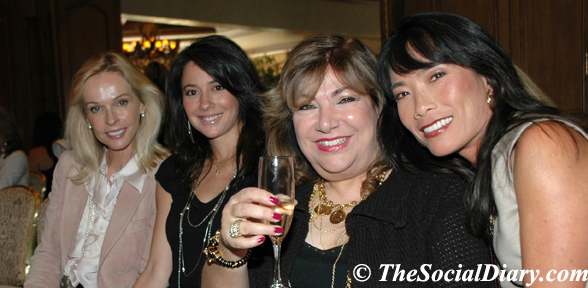 Kathy Connor with designer Janice Jaracie, May Zawaideh and Jennifer Greenfield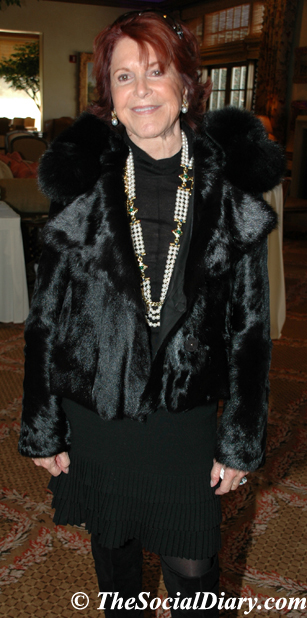 Jenny Craig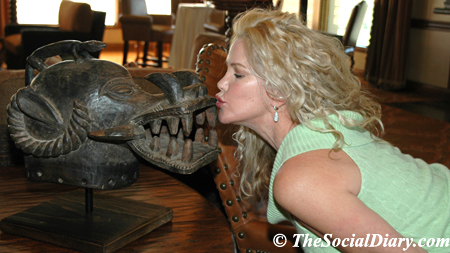 a fun moment!
May Zawaideh with Jennifer Greenfield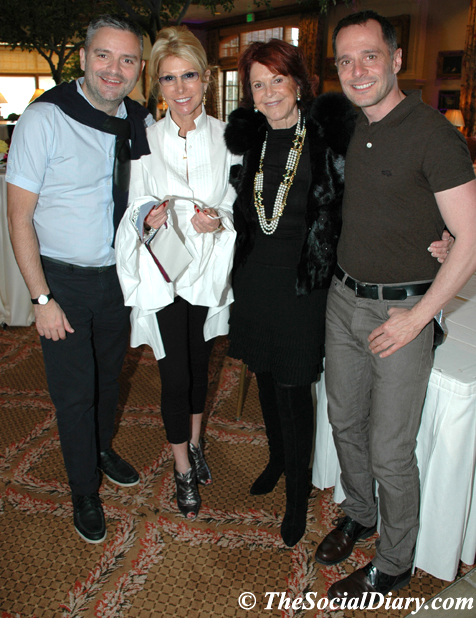 Adrian Runhof with Christine Penrod, Jenny Craig, and Johnny Talbot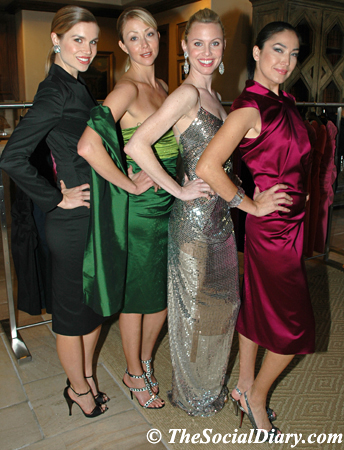 The very cool coat worn by Madeleine Pickens. The coat represents Madeleine Pickens' efforts to rescue wild mustangs ** Models wearing with TALBOT RUNHOF
And the TALBOT RUNHOF informal Fashion Show!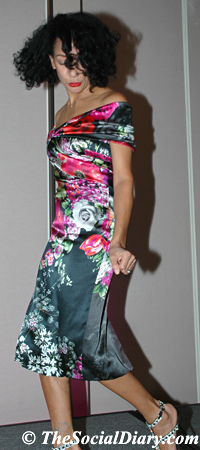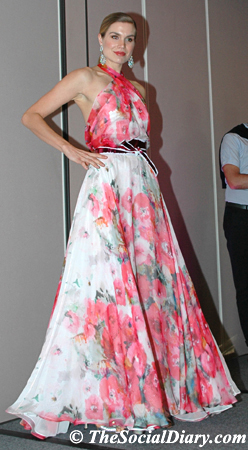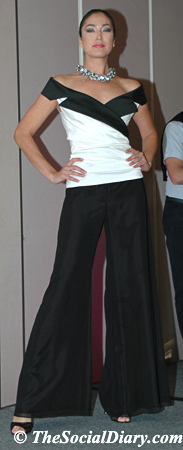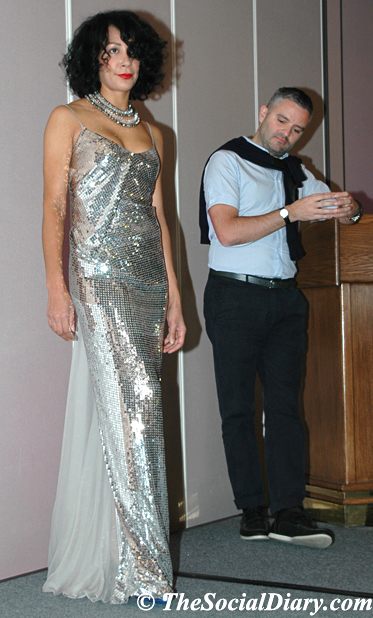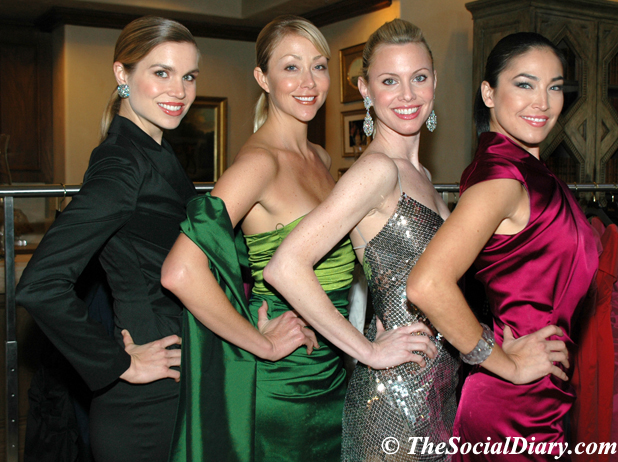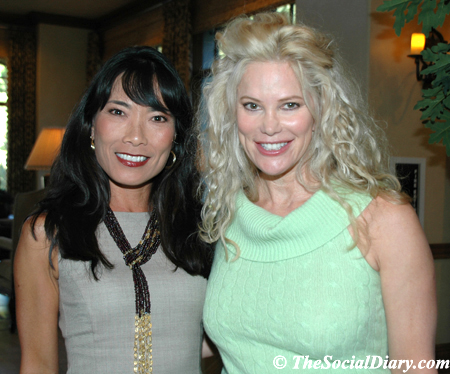 reported by Margo Schwab, pictured here with Jennifer Greenfield
A look back to past related events:
Red Rose Society at Neiman Marcus 2009
Opera Medalists at Neiman Marcus 2009
Best Dressed Ladies Lunch at Neiman Marcus 2009
Opera Medalists at Neiman Marcus 2008
Las Patronas Patrons Party at Neiman Marcus 2008
Seacrest Village Neiman Marcus Fashion Show 2008
Seacrest Village Neiman Marcus Fashion Show 2007
A special thank you to May Zawaideh for having The Social Diary as her guest
The Buzz
Okay so 'do you remember the time' when Michael Jackson paid a visit to La Jolla years back. Apparently the mansion in La Jolla Farms that he stayed at did a lot of paparazzi prevention including tinting key windows to prevent helicopter photos......
Blast From The Past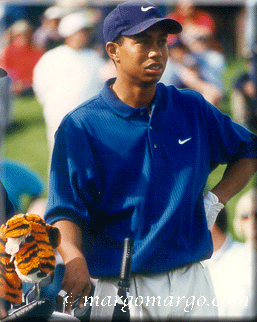 ... oh Tiger, hope it all smoothes out....
fyi......
this photo was taken at La Costa... Tiger hit the ball to within 3 feet of the pin....in gusting wind!
Pamela Anderson being so very Baywatch years back at Sea World..... she was in a cage feeding the seals for this part of the episode.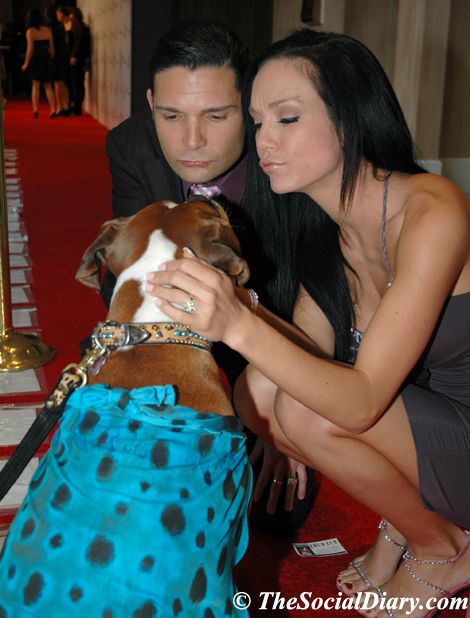 The Feldman's in happier days with Kima on the red carpet at the Genesis Awards.
the

____________________________________________________________
Photoshopping and Photography Services
available by The Social Diary
~ 619-384-7333
email TheSocialDiary.com
_______________________________________________________________
Email Commentary to be added
email editor@thesocialdiary.com
* Margo Schwab, more formally known as Margaret E. Schwab, has produced, written, interviewed and photographed for various media organizations since 1989. Schwab attended Holton Arms School, La Jolla Country Day School and La Jolla High School. Schwab has a B.A. from Scripps College, spent a business internship with S.A.I.C., Science Applications International Corporation, and earned a Masters of Business degree, M.B.A., from the University of San Diego. Schwab additionally took college courses from Harvard University, and Syracuse University. Schwab volunteers for numerous charity organizations. She also continues to support animal organizations and the prevention of people and animal abuse. Schwab is the editor of The Social Diary.
Margo Schwab and Scott Johnston of the Social Diary are pleased to announce partnerships with the San Diego Humane Society, San Diego News Network and now, San Diego Home & Garden Magazine.
San Diego's The Social Diary would like to say a special thank you to our advertisers.
Valerie and Harry Cooper, Patrons of the San Diego Opera
Valerie and Harry Cooper, Patrons of The Museum of Contemporary Art San Diego
Judith C. Harris, Blair Harris, and Robert Singer, MD supporting the
Dian Fossey Gorrilla Fund International
H. Moradi Jewelers on Prospect Street in La Jolla
The La Jolla Beach & Tennis Club
The La Jolla Shores Hotel
The Marine Room
The La Jolls Shores Restaurant and Bar
Dr. Laurie Marker of The Cheetah Conservation Fund
Pat O'Connor of Fashion Careers College
Pamela Pogue of Juelerie
Kary Favish of the Worth Collection
Diana Cavagnaro of Designer Millinery
Jordan of Jordan Art Couture and Animal Fashions by Jordan
Gary Parker of WineSellar & Brasserie
Chef and Owner Pasquale of Cafe Milano
Alex Gonzalez of Mercedes Benz of San Diego
Kevin Smith of Extreme Pizza in La Jolla
Jeremiah Sullivan of Neptunic Sharksuits
Drs. Sue and John Morizi of The Animal Hospital of La Jolla
Eugene Ladopoulos of Mistra Estates Olive Oil
Warning ** photos, video and writing on this site are the
2009 copyright of The Social Diary LLC and its subsidiaries.
no reproduction of any part or parts is allowed without written permission by The Social Diary