7928 Ivanhoe, La Jolla * 858-805-5062 * www.purebarre.com
(Copyright 2010 by The Social Diary LLC All rights reserved.)
(This material may not be published, broadcast, rewritten or redistributed)

2010 Zoo Gala A 'Wild' Night in Paradise!
(page 1 of 4)
The San Diego Zoo transformed into a lush Hawaiian paradise for the annual RITZ, that's RendezVous-In-The-Zoo fundraiser. Called 'A Night In Paradise,' the June 19th, 2010 evening delivered a lot of aloha, all to benefit endangered species on the islands of Hawaii and the Caribbean.
The night started with bubbly champagne, cocktails and a variety of appetizers. There were mini-lamb chops, Jeffrey Chang's favorite, sushi, and more.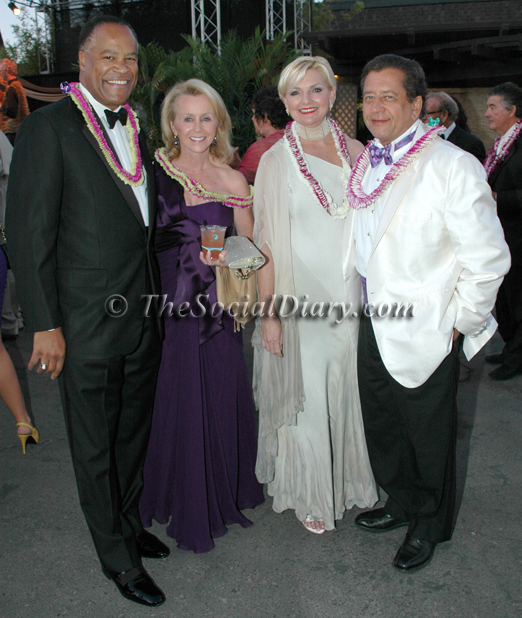 Co-Chair Jessie Knight Jr. with Noni Senyei, Co-Chair Joye Blount, and Drew Senyei
On hand for the party were some very informative Zoo trainers with various Zoo animals giving guests the up-close 411 on different species like the Aardvark, a parrot and more. Zoo Conservation Ambassador Joan Embery spoke on stage while pointing out interesting facts too. Her special guests included a very, very large python, one big Condor, and a very pretty cheetah.
Guests came in black tie, or the suggested elegant animal and Hawaiian influenced attire.
Co-Chair Joye Blount wore a hand painted Jordan, while Co-Chair and husband Jessie Knight Jr. of SDG&E wore traditional black tie with a floral lei. In fact there were leis on everyone, all donated by Dole. Sempra Energy Foundation meanwhile contributed a very generous $230,000 challenge grant for the event. Gross party proceeds were expected to exceed a whopping $1.4 million!
More there fashionably in support of the Zoo were Emma Zuckerman in Chado, her trim figure was accentuated in an Escada belt, and Valerie Cooper wore a daring and back baring Roberto Cavalli in a very pretty blue with sequins and dramatic sleeves.
In fact blue was a prominent color of the evening. Erica Opstad wore a brilliant blue gown, Patty Elkus wore a sequin trimmed Grecian styled blue gown, Deborah Lys wore blue and so did Jennifer Greenfield. Jennifer's was a sarong style electric blue gown by Lanvin.
Quite a few gentlemen dressed in animal themed attire to match their wives. Ed Basterache wore a cheetah print bow tie that matched his wife Connie's dress, Harvey White sported an animal theme tie that matched his wife's gown too. Sheryl White's strapless animal print gown was by Giambattista Valli.
And there were many more stylish ones there.
Iris Strauss wore a beautiful animal print caftan by Marchesa, Karen Cohn wore shimmering Oscar de la Renta, and Dianne Bashor wore a vibrant gown by Faye Zandi.
Guests enjoyed live Hawaiian music and dancers which later continued with fire dancers performning in the dining area. 'Volcanoes' erupted amidst the tropical backdrop created by artist Christina Walker and built by Liz Smith's team.
A live auction, including a trip to South Africa brought in a cool $80,000.
Dinner was by the Sheraton San Diego Hotel & Marina's Executive Chef Steve Black. And it was phenomenal. A trio starter included Ripe Island Melon and Shaved Prosciutto. The main course was a Teriyaki Roasted Beef Tenderloin and Dynamite Grilled Shrimp with veggies and a terrific papaya salsa.
And the party was hopping until midnight thanks to the terrific Wayne Foster Entertainment .
"The RITZ was truly a 'Night In Paradise' as that was the theme of the zoo's annual party" said Valerie Cooper. "Gorgeous color abounded in the décor and the attendees. It was so much fun to see so much color going on-this was not just a black-tie evening with the men adding some color with orchid leis! Joye and Jessie Knight should be commended for chairing one of the biggest parties of the year. Liz Smith and Dick Ford outdid themselves as they have done for so many years in creating a gorgeous ambiance. A great evening at one of San Diego's most treasured spots!"
"Joye and Jesse truly created an evening in Paradise--complete with fabulous fire and hula dancers!" added Jeanne Jones." It's always one of my favorite events, so beautiful" said Emma Zuckerman. Lisa Casey agreed and added this. "Another home run for the San Diego Zoo and the entire RITZ committee! This year's event, "A Night in Paradise,' was led by Jessie Knight and Joyce Blount with aplomb. Being greeted by an adorable troupe of Hawaiian dancers, and given a beautiful Hawaiian lei upon entering the party was a delightful touch. Joan Embery was once again on hand with her amazing group of animals, including an aardvark, porcupine, and condor. If birds of a feather stick together, David (Lisa's husband) and I are delighted to be in this bunch. Year after year, the San Diego Zoo, one of the crown jewels of the city of San Diego, puts on a wonderful event to benefit different animal habitats. It is a wonderful way to help the animal kingdom, while having a great evening out with friends. We are proud to be a part of this group of 'party animals.'"
"It was such a beautiful party! I loved the erupting volcanoes in the ballroom. So creative" enthused Jennifer Greenfield. "Everyone had a great time dancing too. It was definitely one of the best.""Thanks to the committee—another evening in Paradise" said Connie Basterasche.
And this from the designer Jordan. "Had a blast.......the best!!" Jordan by the way designed and hand painted quite a few of the animal and seascape gowns.

Katherine Kennedy summed up the evening with this. "The RITZ is always stunning, but how much fun to join the "KNIGHTS in Paradise." Katherine Kennedy by the way danced until it was time to let the Zoo critters get some sleep at midnight!
Please enjoy the photos.
Be advised strictly no downloading of photos. Please email purchase requests of photos you are in.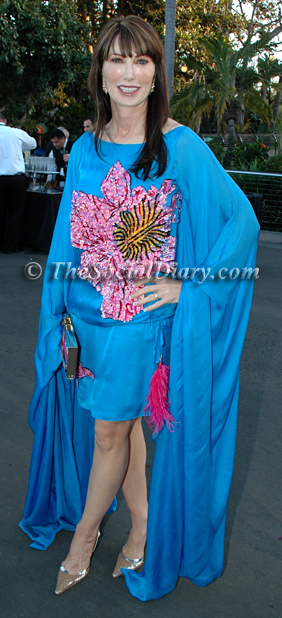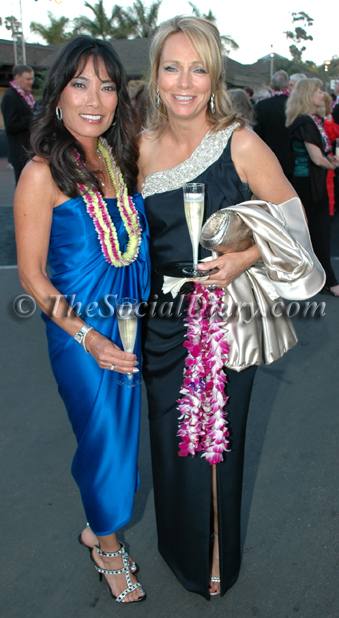 Valerie Cooper ** Jennifer Greenfield and Diane Boudreau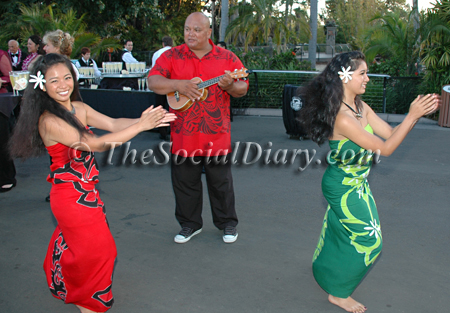 Hawaiian musician and dancers
advertisement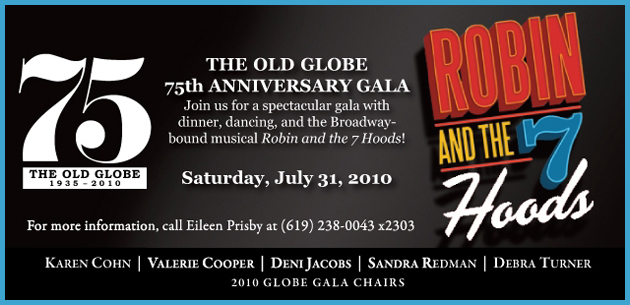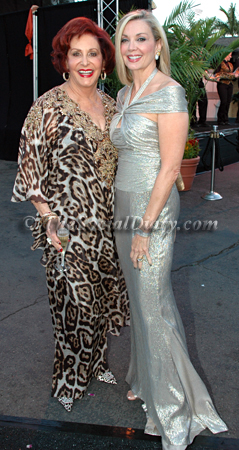 Iris Strauss and Karen Cohn ** Don Cohn and Richard Greenfield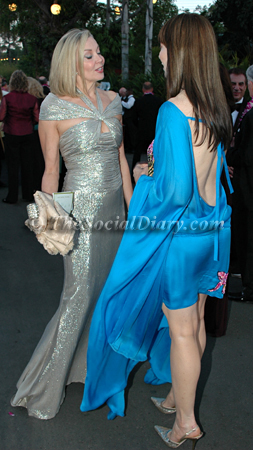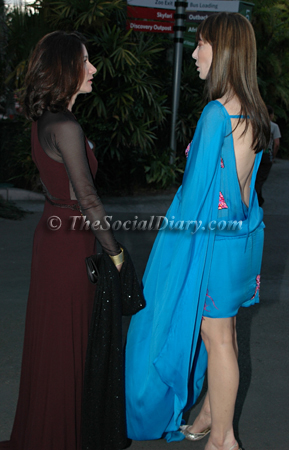 Karen Cohn admiring Valerie Cooper's dress ** Emma Zuckerman with Valerie Cooper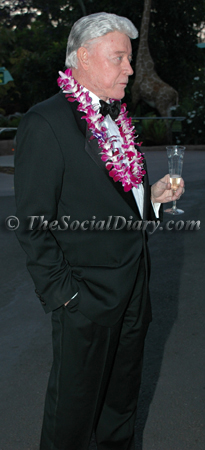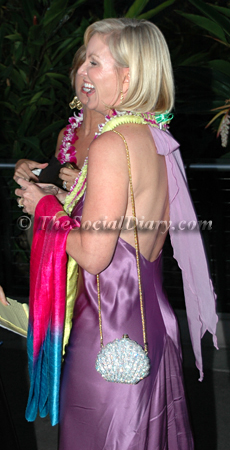 Harry Cooper admiring his wife Valerie's dress ** Lisa Casey ** Kristi Pieper
advertisement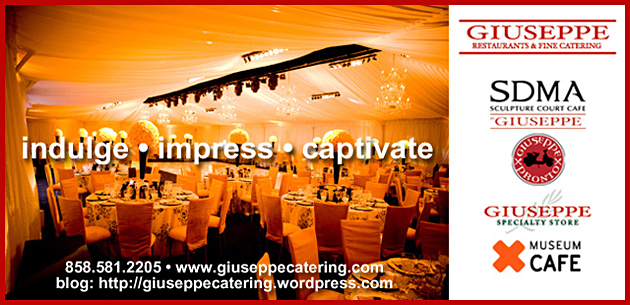 Jeffrey and Sheila Lipinsky with Caroline Tunguz and Steve Lipinsky, and Kelly and James Fillius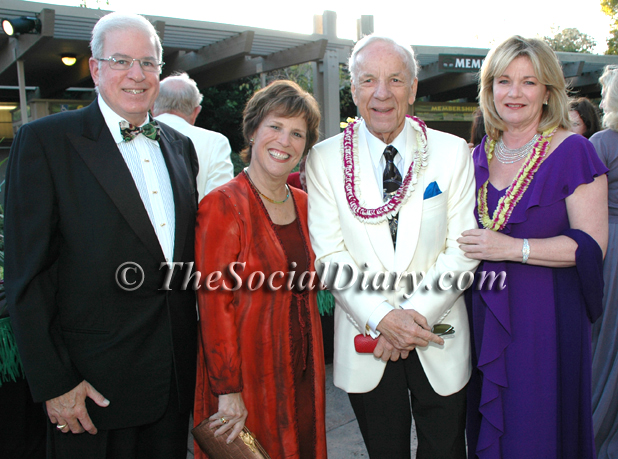 Jeffrey and Sheila Lipinsky with Conrad Prebys and Debbie Turner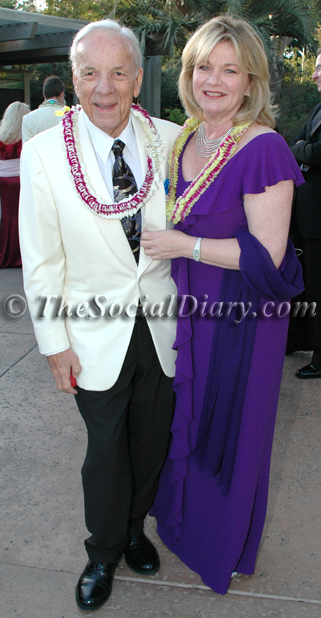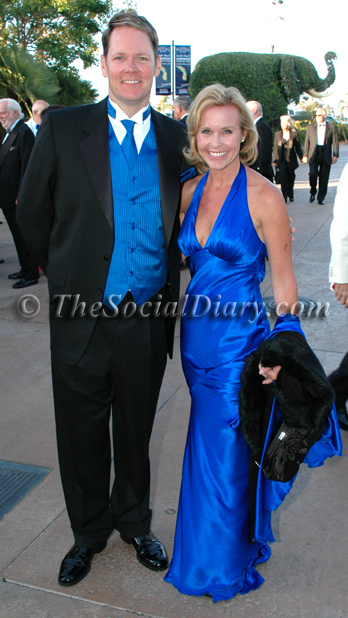 Conrad Prebys and Debbie Turner ** Keith and Erica Opstad
advertisements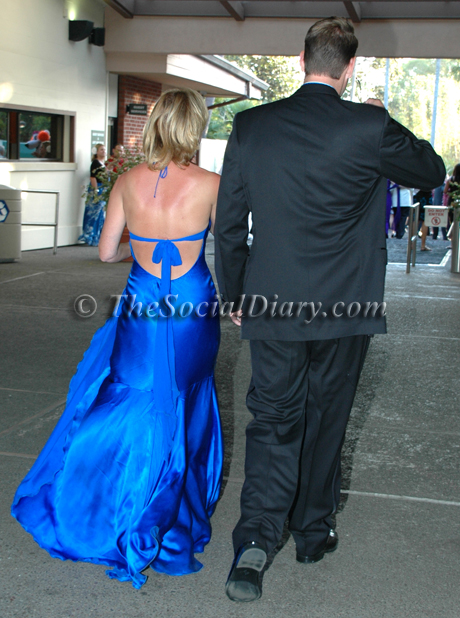 Erica and Keith Opstad ** Michael and Maree Mossmer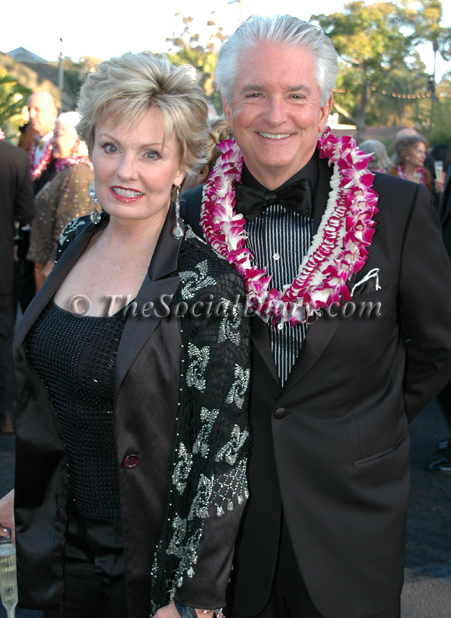 Katherine Kennedy and Robert Horsman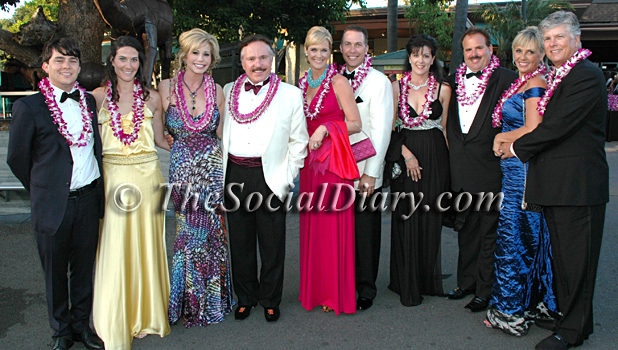 Nick Grosvenor with Katie Labarge, Joyce and Craigar Grosvenor, Catherine and Andrew Clark, Grace and Luigi Race, and Patti and Clay Cooke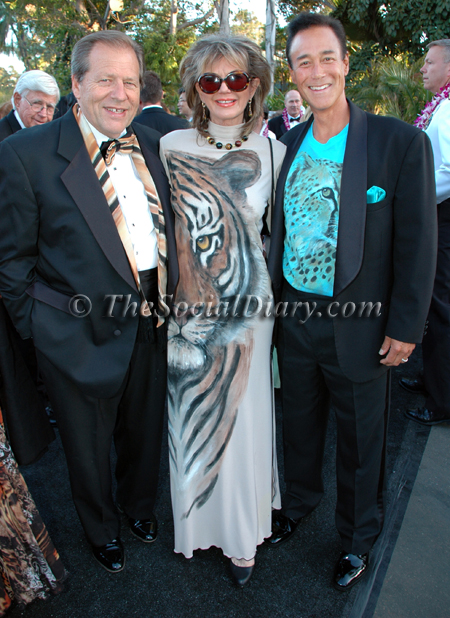 David Masterjohn with Jordan the designer and Scott Johnston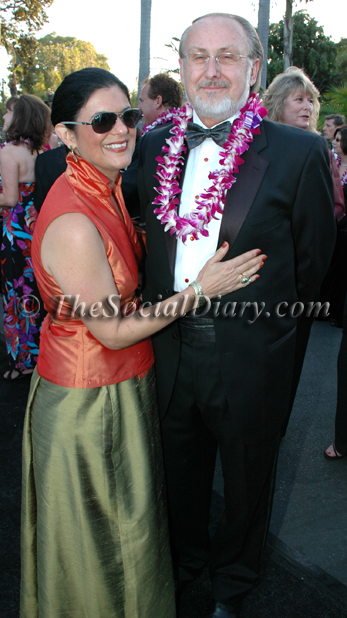 Sheila and Larry Combe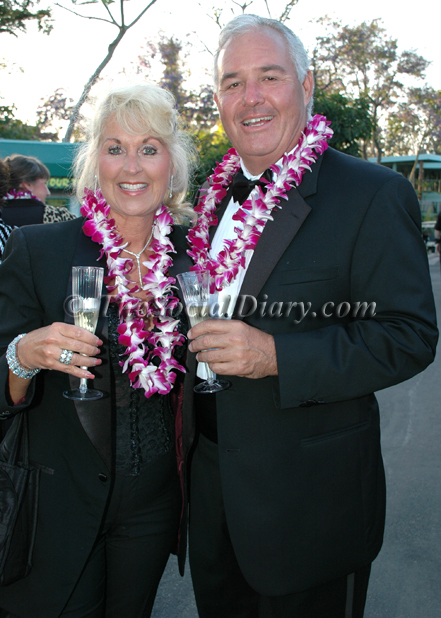 Cheryl Mitchell and Ross Gano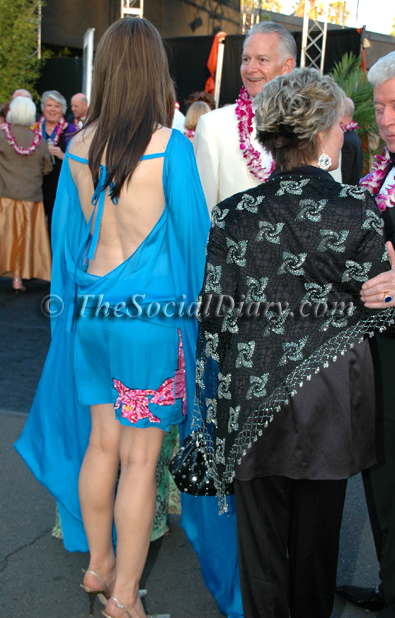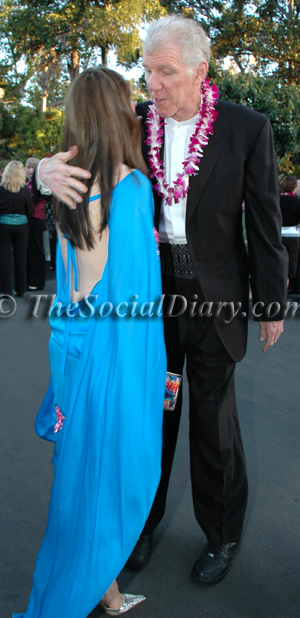 Valerie Cooper with Katherine Kennedy, Cory Brown and Harry Cooper ** Valerie Cooper greeting Laker's superstar (retired) Bill Walton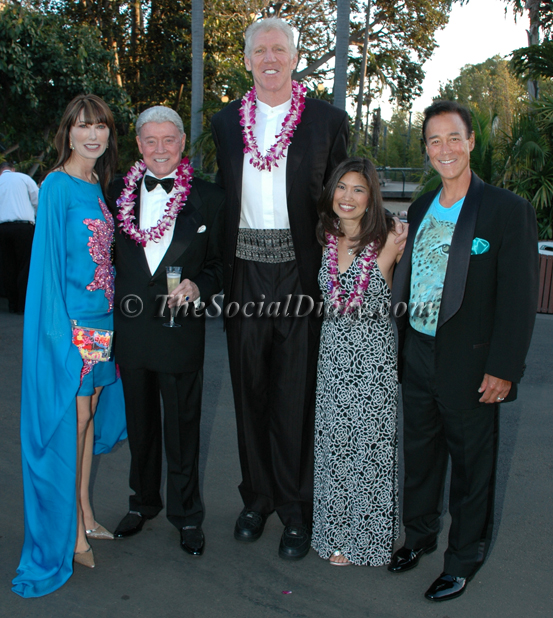 Valerie and Harry Cooper with Bill and Lori Walton, and Scott Johnston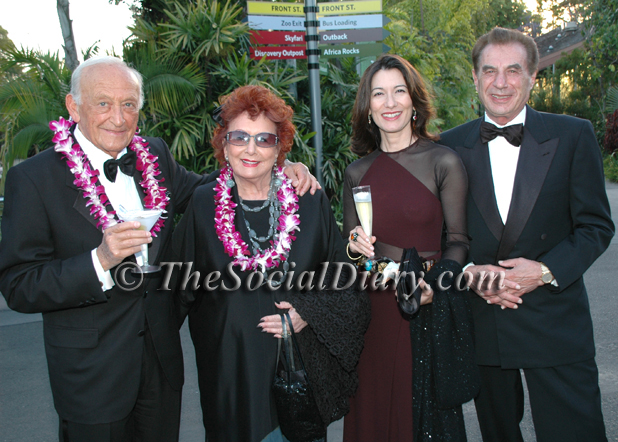 Mel with Hermeen Scharaga, and Emma and Leo Zuckerman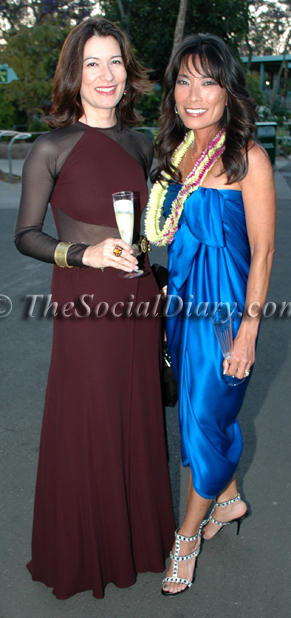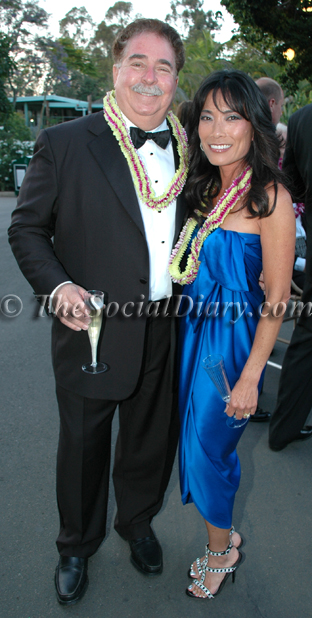 Emma Zuckerman with Jennifer Greenfield ** Richard and Jennifer Greenfield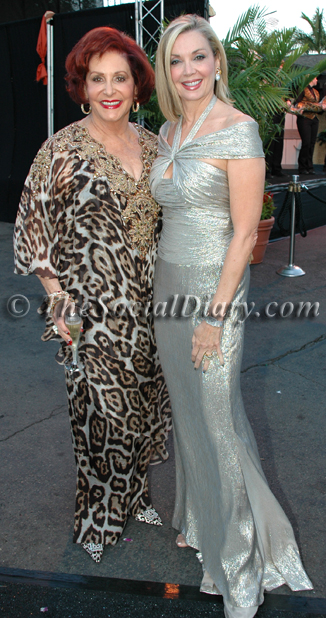 Iris Strauss with Karen Cohn ** Audrey Geisel with Alex Butterfield in the background
Iris Strauss, Diane Boudreau, Karen Cohn, Jennifer Greenfield and Scott Johnston
advertisement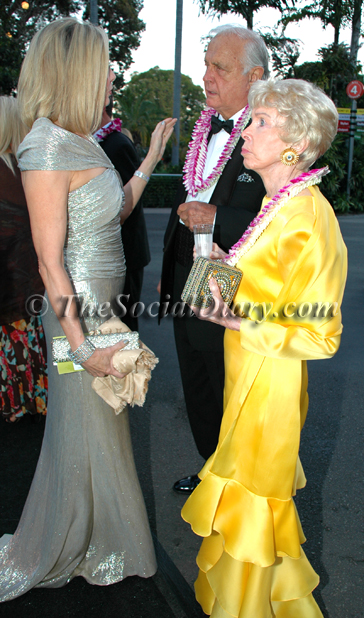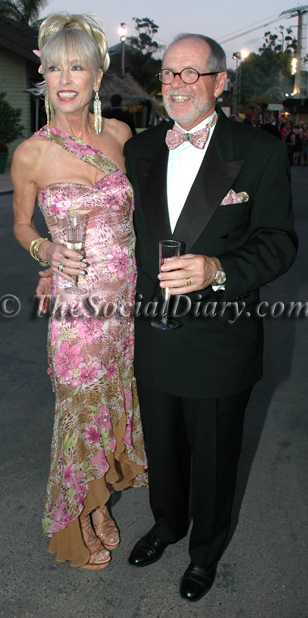 Karen Cohn with Alex Butterfield and Audrey Geisel ** Connie and Ed Basterasche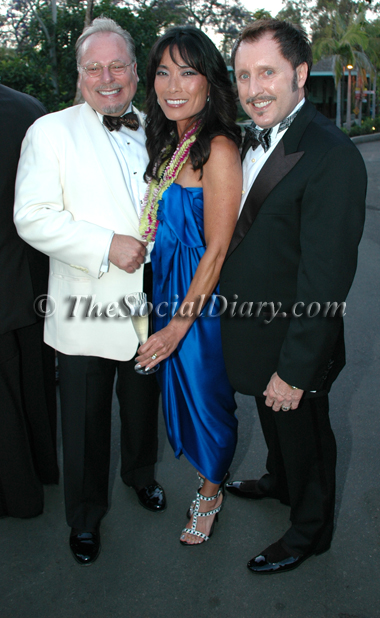 Clinton Walters, Jennifer Greenfield and Vince Heald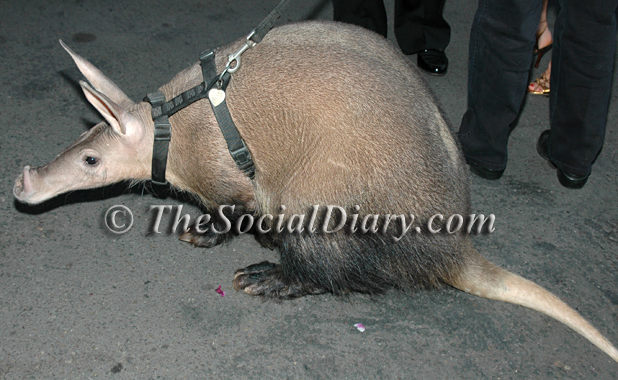 One popular Aardvark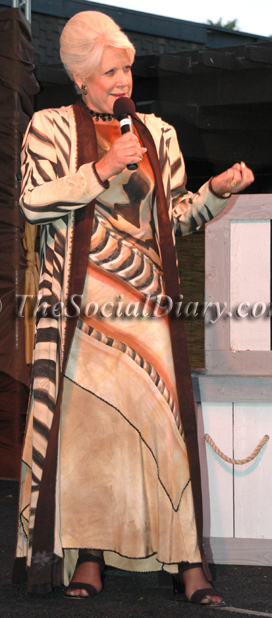 Joan Embery in Jordan ** a Peacock watching the crowds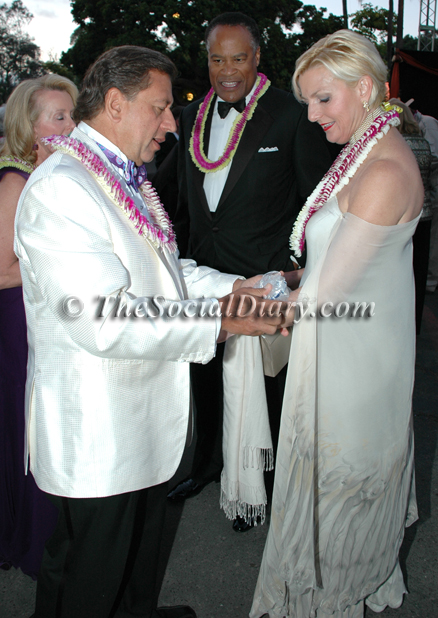 Drew Senyei giving Joye Blount a little ice where a parrot decided she looked like a treat... she was fine!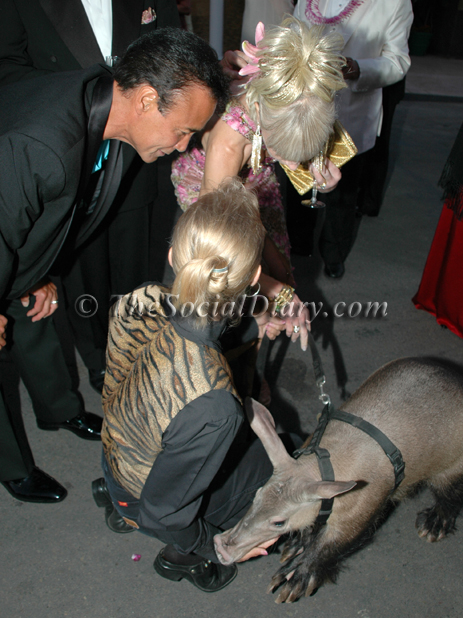 Scott Johnston and Connie Basterasche checking out the Aardvark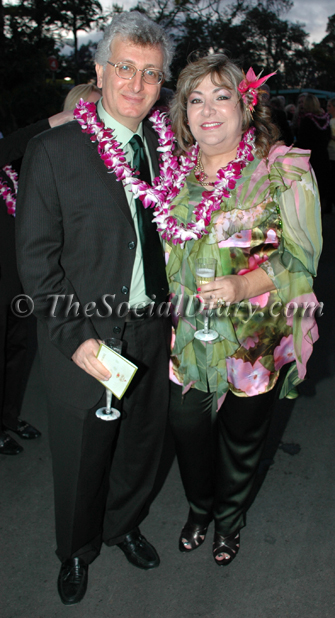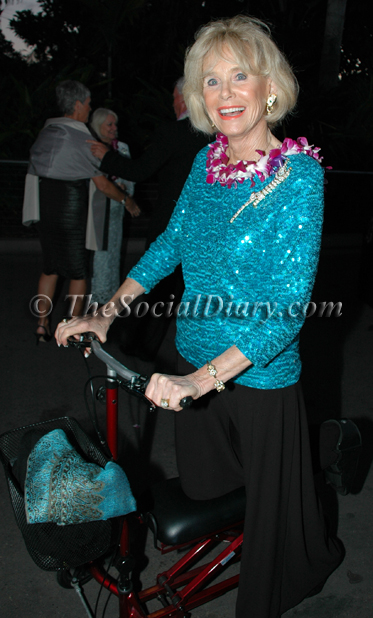 Dr. Emad Zawaideh and May Zawaideh ** Marilyn Fletcher pretty in blue on a scooter to accommodate recent foot surgery
To learn more about the San Diego Zoo please visit www.sandiegozoo.org
For more 2010 RITZ Photos, please visit
You are on Ritz 2010 Page 1
And for a fond look back to past Zoo Galas.....
reported by Margo Schwab
photoshopped by Scott Johnston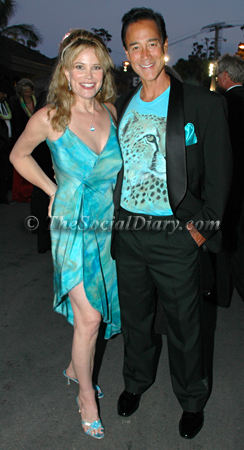 Please join us for fun informative updates on Twitter and Facebook

The Buzz
Kima would like to thank her supporters for the Arthritis Walk held June 5th.... !! Over $200,000 raised!!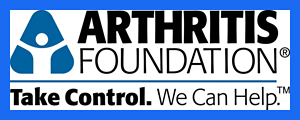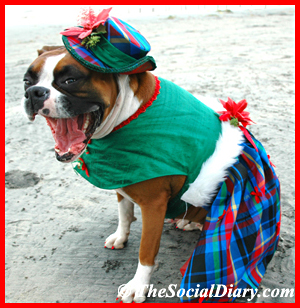 __________________________________________________________________

____________________________________________________________
Photoshopping and Photography Services
Photos on this website available if it is of you
available by The Social Diary
~ 619-384-7333
email TheSocialDiary.com
_______________________________________________________________
Email Commentary to be added
* Margo Schwab, more formally known as Margaret E. Schwab, has produced, written, interviewed and photographed for various media organizations since 1989. Schwab attended Holton Arms School, La Jolla Country Day School and La Jolla High School. Schwab has a B.A. from Scripps College, spent a business internship with S.A.I.C., Science Applications International Corporation, and earned a Masters of Business degree, M.B.A., from the University of San Diego by way of Claremont Graduate School . Schwab additionally took college courses from Harvard University, and Syracuse University. Schwab volunteers for numerous charity organizations. She also continues to support animal organizations and the prevention of people and animal abuse. Schwab is the editor of The Social Diary.
Margo Schwab and Scott Johnston of The Social Diary are pleased to announce partnerships with the Arthritis Foundation of San Diego County, Country Friends, the San Diego American Heart Association, and the San Diego Humane Society.
Margo Schwab and Scott Johnston are both members of the La Jolla Beach & Tennis Club (Margo Schwab since 1974) and both will be new members of the University Club.
San Diego's The Social Diary would like to say a special thank you to our advertisers.
Valerie and Harry Cooper supporting the San Diego Opera
Valerie and Harry Cooper supporting The Museum of Contemporary Art San Diego
Giuseppe Restaurants and Fine Catering
Anonymous for the La Jolla Playhouse
Your Manifest of YourManifest.com
Judith C. Harris, Blair Harris, and Robert Singer, MD supporting the
Dian Fossey Gorrilla Fund International
Old Globe Theatre
Rancho Coastal Humane Society
Lisa Shapiro of Pure Barre La Jolla
Dr. Laurie Marker of The Cheetah Conservation Fund
H. Moradi Fine Jewelers on Prospect Street in La Jolla
Pamela Pogue of Juelerie
Kary Favish of the Worth Collection
Diana Cavagnaro of Designer Millinery
Jordan of Jordan Art Couture and Animal Fashions by Jordan
Lizz Russell of The Lizz Russell Collection
Gary Parker of WineSellar & Brasserie
Owner and Chef Pasquale of Cafe Milano
Kevin Smith of Extreme Pizza in La Jolla
Jeremiah Sullivan of Neptunic Sharksuits
Drs. Sue and John Morizi of The Animal Hospital of La Jolla
Eugene Ladopoulos of Mistra Estates Olive Oil
Warning ** photos, video and writing on this site are the
2010 copyright, all rights reserved, of The Social Diary LLC and its subsidiaries.
no reproduction of any part or parts is allowed without written permission by The Social Diary