Scorpion Bay Hotel, Private, Picturesque ........VIP and Club Memberships Available >>> Scorpion Bay Hotel
founded by Fred Borrelli
~~~~~~~~~~~~~~~~~~~~~~~~~~~~~~~~~~~~~~~~~~~~~~~~~~~~~~~~~~~~~~~~~~~~~~~~~~~~~~~
~ The Social Diary ~
~~~~~~~~~~~~~~~~~~~~~~~~~~~~~~~~~~~~~~~~~~~~~~~~~~~~~~~~~~~~~~~~~~~~~~~~~~~~~~~~~~~~~~~~
RITZ 2008 - A Silver Anniversary Safari!
"This year's RITZ was a great way to celebrate 25 years of celebrating..... the Zoo, the earth we live on and the animal kindred spirits we are responsible for. The animal murals I painted last year watched the party this year as well, hoping their presence will continue to encourage us humans to accept the responsibility to archive balance in our environment that belongs to us all." - Jordan of Jordan Art Couture
And that's not all Jordan designed for this year's RITZ.. Jordan designed quite a few of the standout couture gowns for beautiful patrons at this year's RendezVous in the Zoo party for the San Diego Zoo.
Judy Wheatley wore a rhinoceros on blue, Dianne York-Goldman a tiger on red silk, Katherine Kennedy a gorilla on black, Zoo President Berit Durler an owl, Jordan wore a cheetah, and Jeanne Jones wore a vintage giraffe with new silver accents added by Jordan.
After all it was the Silver Anniversary Safari marking 25 years or RITZ galas at the San Diego Zoo.
Event Chairs Caroline Wohl, Janet Traver, Stephanie McGuire ** Joyce Grosvenor
More there creating a stir à la Jordan were Jeanne Larson, Audrey Geisel, Joan Pollard, Elaine Lipinsky and Dixie Unruh. Dixie's feathered creation was the newest of the painted Jordan collection. It was literally dried by car window as Jordan delivered it to Dixie right before the gala.
Others fashionably and beautifully there were Iris Strauss in Oscar de la Renta, Emma Zuckerman in Roberto Cavalli, Maree Mossmer also in Cavalli, Joyce Grosvenor in a custom shimmery sequined gown, Karen Cohn in Alberta Ferretti, and Sheryl White in Donna Karan.
Best friends Karen and Sheryl's gowns were in similar hues. Silvers of course for the gala's theme!
The cute couple award goes to Frank and Lee Goldberg. Frank created their matching pith helmets. Lee's had silver beading with netting. It went well with her sleek Oscar de la Renta suit!
All this fashion had a purpose. Over $700,000 was the net result for the San Diego Zoo's small mammal and bird habitats in the new Elephant Odyssey exhibit complex.
Net results for patrons was contributing to the world famous Zoo while having a great time.
Dancing was aplenty to the always fun NRG Band.
Dinner, amidst beautiful murals painted by Jordan, was perfection. Provided by Chef Steve Black of the Sheraton San Diego Hotel & Marina, the safari supper started with a mixed green salad and fresh Spring herbs followed by seared beef tenderloin, risotto and vegetables, or a vegetable stack for vegetarians. Desserts were decadent. A chocolate hazelnut mousse cake and warm apple upside down tarte.
Of course the party didn't just happen. It took hard work and dedication by the three Co-Chairs and their Event Committee. Chairs Caroline Wohl, Stephanie McGuire and Janet Traver were joined by a phenomenal committee including Darlene Davies, Chris Andrews, Letitia Swortwood, Annette and Dick Ford, and Pat Whalen.
Pat remarked that the evening was 'just the best."
And all people folk and animals concurred.
Lee Goldberg commented succinctly 'it was a great party." Sheryl White added that she and husband Harvey "had a great time. Wasn't the weather perfect!" Joyce Grosvenor said she and husband Craigar "had a great time at the RITZ. It was a good one this year!"
Good it was for the animals.They were very entertained.
Enjoy the photos!
Guest ** Diane Bell ** Joan Embry with Guests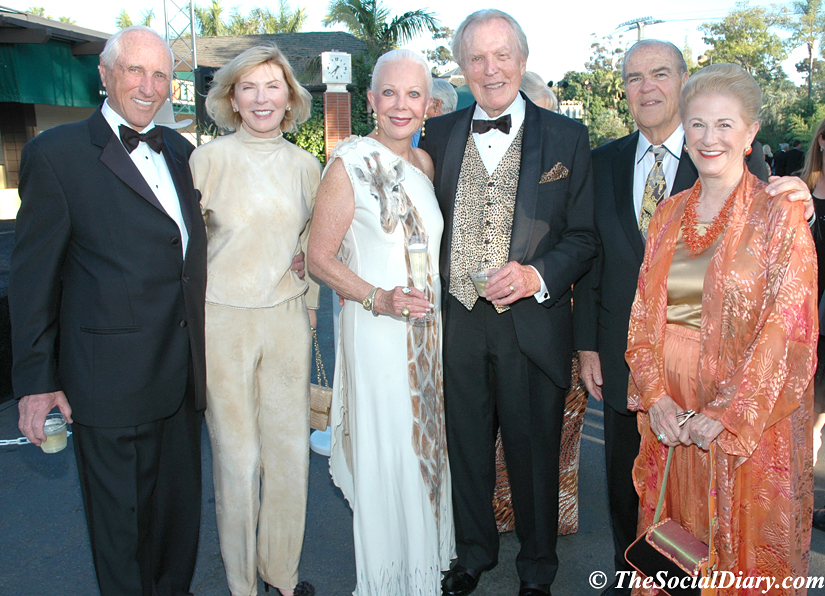 Mr. & Mrs. David Stone with Jeanne Jones and Don Breitenberg, and Jack and Judy White
Dianne York-Goldman with Joyce Grosvenor and Margo Schwab ** Emma and Leo Zuckerman with Hermeen Scharaga ** Reena Horowitz
Guest with Maggie Watkins, Iris Strauss, and Karen Cohn ** The Designer Jordan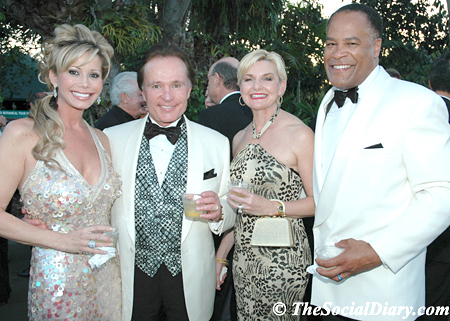 Joyce and Craigar Grosvenor with Joye and Jessie Knight
Sharman and Eric Dye with Scottie and Stephen Brown ** Sheryl White and Karen Cohn ** Rick Wildman and Constance Hughes
Zoo President Berit Durler ** Maree and Michael Mossmer ** Dianne York-Goldman
Marc Matys and Robert Gleason ** Karen Cohn ** Katherine Kennedy with Lisa Casey ** Jeanne Larson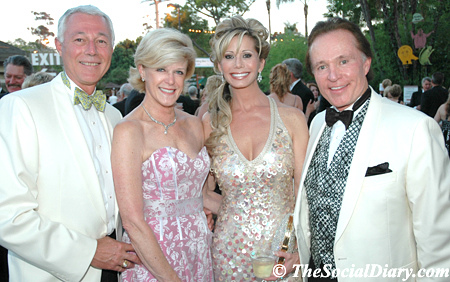 Craig Biddick and Susan Kazmarek-Biddick with Joyce and Craigar Grosvenor
Constance Hughes with Katherine Kennedy and Lisa Casey ** Rebecca Beven with Guest and Stephen Brown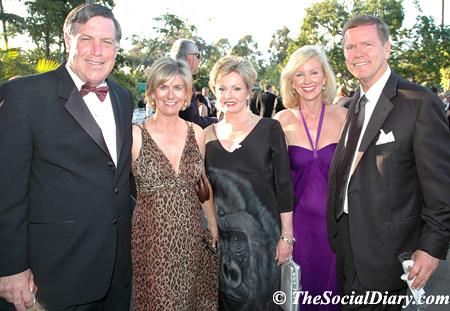 Craig and Chris Andrews, Katherine Kennedy, Lisa and David Casey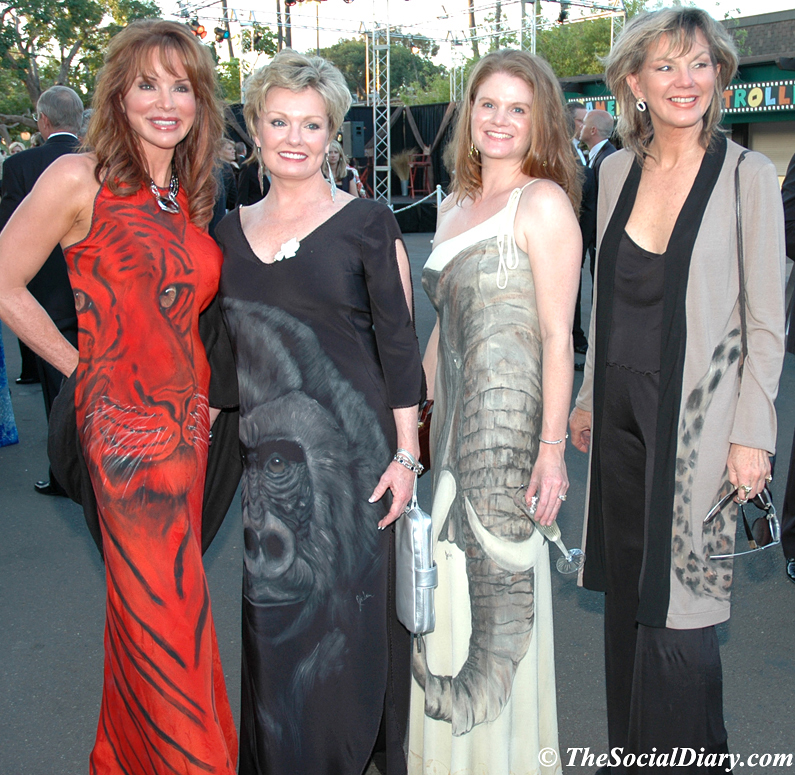 Dianne York-Goldman with Katherine Kennedy, Dani Hammer, and Jordan
Scottie Brown with Rebecca Beven and Sharman Dye ** JJ Fetter Isler with Jane Fetter ** Tamara with Roger Joseph
Dianne York-Goldman with Jim Mutrux ** Ed and Connie Basterasche ** Loraine and Issac Levy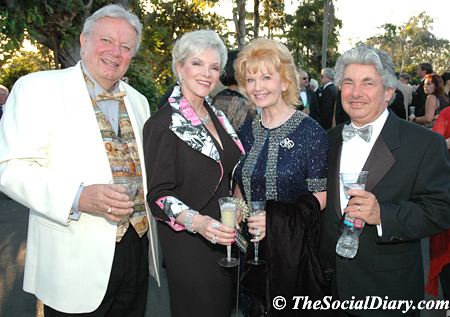 Ken and Shirley Hinckley with Cristull and Victor Hasson
Judy Wheatley ** Frank and Lee Goldberg with Dixie Unruh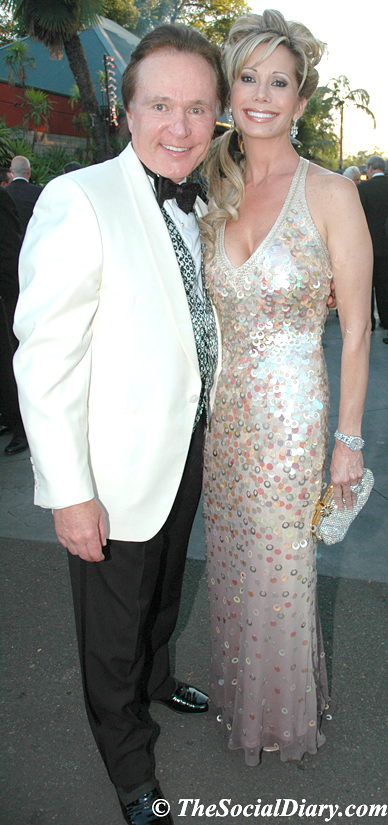 Craigar and Joyce Grosvenor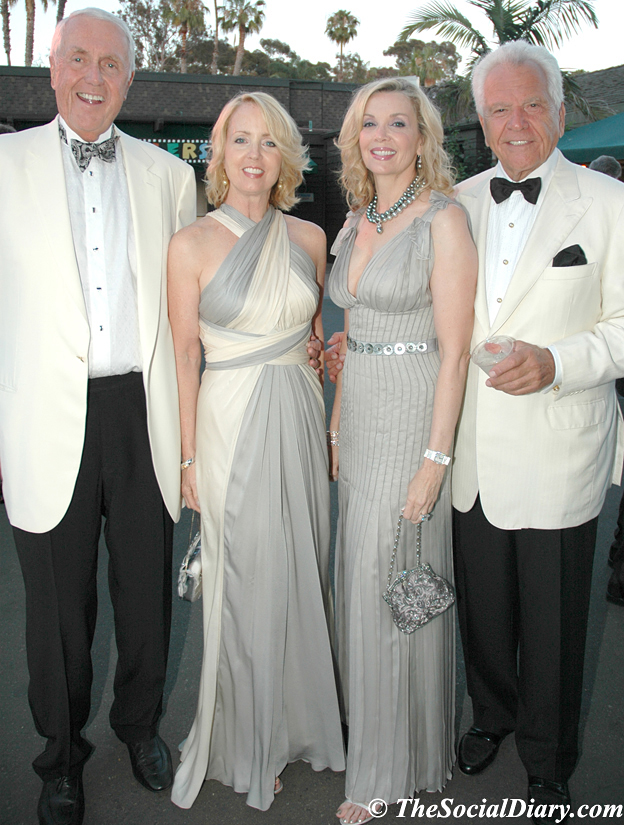 Harvey and Sheryl White with Karen and Donald Cohn
To learn more about the Zoo and all of the special events it has to offer, please visit www.sandiegozoo.org
To learn more about Jordan Art Couture please visit www.jordanartcouture.com
& A Special Thanks to Jordan's friend, Dr. Laurie Marker of the Cheetah Conservation Fund
reported by Margo Schwab who would like to say a very special thank you to Jordan for letting me model the very first digital Jordan Art Couture themed 'Cheetah Surfer Girl!'
Email Commentary
"That dress was really cute (I liked yours the best). Hope all is well" - Joanne Leebolt
"Everyone you know is wonderful!! That is why your smile is so beautiful!" - Colleen Ross
"Nice outfits! And the web site looks great too! Keep up the good work." - Jose Cruz
"I love the cat dress You look great." - Fred Borrelli
"Now that's what I call "party animals" - Bob Kellogg
"Great photos...Of all the dresses at the event, yours is the most outstanding and appropo! Beautiful!!!!" - Elaine Evans
"Whoa honey, you are looking good!!" - Lynda Kerr
"Thank you so much for the pics !! It's fun to see it." - Kyoko Trim
"Wowwwwwwwww do you look hot in that beautiful dress just like a model gorgeous. Thank you for these great photos I love our picture you always capture us so well. It was a magical evening we had the best time but most importantly is always getting the chance to see you. You're the best say hi to Scott tell him we missed seeing him that evening." - Lorraine and Issac Levy
"Thanks Margo for sending the link to the Ritz 2008. What a great event and it was wonderful to see Jordan there as well...Many thanks." - Paula Martin CCF
"A really nice column." - Jane Fetter
* Margo Schwab, more formally known as Margaret E. Schwab, has produced, written, interviewed and photographed for various media organizations since 1989. Schwab attended Holton Arms School, La Jolla Country Day School and La Jolla High School. Schwab has a B.A. from Scripps College, spent a business internship with S.A.I.C., Science Applications International Corporation, and earned a Masters of Business degree, M.B.A., from the University of San Diego. Schwab volunteers for numerous charity organizations. She also continues to support animal organizations and the prevention of people and animal abuse. Schwab is the editor of The Social Diary.
Warning ** photos, video and writing on this site are the
copyright of The Social Diary, San Diego Social Diary
no reproduction of any part or parts is allowed without written permission by The Social Diary