Where pets are always in style
____________________________________________________
~ The Social Diary ~
The Ezine Covering the World of High Society ..& more
____________________________________________________________
SummerFest 2006 Sponsor Appreciation Night at Tower 23/JRDN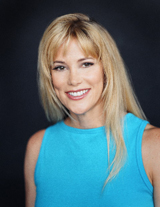 photo credit - Jeremiah Sullivan
August 5th, 2006
The Social Diary Columnist & Photographer Margo Schwab
Tower 23/JRDN's was the choice and chosen location for La Jolla Music Society's Donor Appreciation Night July 25th, 2006. The oceanfront address in Pacific Beach provided a perfect sunset setting as big donors gathered and mingled.
Appetizers, wine and a thank you from La Jolla Music Society's SummerFest Chair Dolly Woo, Joy Frieman, the President of the Board of Directors, and Christopher Beach, the LJMS's President and Artistic Director, all welcomed donors and thanked them profusely. Joy Frieman delivered some exceeding good news to top the evening. Board member Ellen Revelle had just given $1 milliion.
And with that happy news, the evening flowed into sunset as guests talked about the SummerFest season which reigns this year from August 3rd to August 20th. Under the Artistic Direction of SummerFests' Cho-Lian Ling, a variety of exceptional musical programs are offered as well as a big gala set for the 12th.
Among those enjoying the evening including the aforementioned were Martha and Ed Dennis, Margaret and Dr. Michael Grossman, Toni and John Bloomberg, Joan and Jack Salb, Lael and Jay Kovtun, and Gail and Duane Nelles.
Click SummerFest to learn more about their events and La Jolla Music Society's other special events.
Featured on Discovery Channel's ... Shark Week - 'Dangerous Jobs That Bite Harder!'
___________________________________________________________
* Margo Schwab has produced, written, interviewed and photographed for various media organizations since 1989. Schwab has a college degree from Scripps College and a Masters of Business Administration degree from the University of San Diego. Schwab volunteers for numerous charity organizations. She also continues to lobby for water safety and for family violence mitigation. Schwab is the owner and publisher of the Social Diary.
back to New this Week.....Margo Schwab Archives...... Home
Warning ** photos, video and writing on this site are the
copyright of the author, The Social Diary, San Diego Social Diary, margomargo.com and Margo Schwab.
no reproduction of any part or parts is allowed without written permission by Margo Schwab