Where pets are always in style
____________________________________________________
~ The Social Diary ~
The Ezine Covering the World of High Society ..& more
The Social Diary is the parent company of the San Diego Social Diary
____________________________________________________________
Hot Weather - Preventing Childhood Drowning Incidents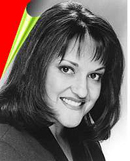 by The Social Diary Safety Educator Columnist Monica Zech
Column #16, August 14th, 2006
Hot weather conditions always bring an increase in the number of drowning or near drowning in the County. As emergency personnel we must remind parents and caregivers that proper "supervision" is key in preventing tragedies among children. But, this also warrants another reminder on the dangers of "water" in general when it comes to drowning. Firefighters-Paramedics and the Safe Kids Worldwide safety program reminds us of the following "water" dangers:
" Stay where you can see and reach kids in the water. Avoid being distracted by talking on the phone, preparing a meal, reading etc.
" Children should only swim in designated and supervised swimming areas
" Teach children to NEVER swim alone
Use barriers to keep kids away from water when you are not around
" Four-sided isolation fencing, at least five feet high and equipped with a self-closing and self-latching gates, should be installed around all pools (including inflatable pools) and spas. Fencing should completely enclose the pool or spa and prevent access from a house or yard.
" Install pool alarms, pool covers, door alarms or locks
" Never prop open the gate to a pool barrier. Don't leave toys that could attract children in or around pools
" EMPTY buckets, wading pools and other containers immediately after use.
" NEVER leave a baby alone in a bathtub - they can drown in just an inch of water
" Keep toilet lids down and locked and doors to bathroom and utility rooms closed when not in use
"
Pool Drains are an often-overlooked drowning Hazard
Teach children never to go near a pool drain, with or without a cover, and to pin up long hair in water. Multiple drains in pools and spas will reduce the suction of any one drain. Know where the manual cut-off switch for the pump is in case of emergency. Consider installing an approved "safety vacuum release system (SVRS) - a tool that quickly and automatically turns off the pump and stops the suction when something is trapped in or blocks the drain.
It's a great idea to learn CPR for unexpected tragedies such as drowning and keep a phone or cell phone nearby to call 9-1-1. Talk with children about water safety rules. Have children take swimming lessons, but don't assume this alone will protect your child. Children drown without a sound - so watch the water!
*Always supervise your children in an around water. Don't leave, even for a moment.
Visit El Cajon Fire.com for more safety tips -
Think Safety in everything you do - Monica Zech
* Monica Zech is the Public Information Officer and Safety Educator for the City of El Cajon and for El Cajon Police and Fire Departments. For safety tips please visit El Cajon Fire.com In community work, Zech is the President on the board for the Trauma Research Education Foundation-TREF and a board member with Communities Against Substance Abuse-CASA. In March, Monica received the County's 2005 Individual Health Champion Award for her safety lectures in the community and throughout the county. Email mzech@ci.el-cajon.ca.us and visit Zech's Web Site ,or Monica Zech at (619) 441-1737.
back to New this Week.......Monica Zech's Columns....... Home
Featured on Discovery Channel's ... Shark Week - 'Dangerous Jobs That Bite Harder!'
____________________________________________________________
click on the OS feet to learn why this is the smart sandal choice of Doctors
& The Social Diary ..... "they're healthy chic for the feet" raves Margo Schwab

________________________________________________________
Warning ** photos, video and writing on this site are the
copyright of the author, The Social Diary, San Diego Social Diary, margomargo.com and Margo Schwab.
no reproduction of any part or parts is allowed without written permission by Margo Schwab