Where pets are always in style
____________________________________________________
~ The Social Diary ~
The Ezine Covering the World of High Society ..& more
____________________________________________________________
Jim McKellar's Luau With The Fam Clan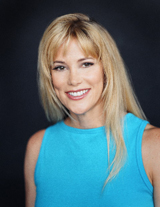 photo credit - Jeremiah Sullivan
August 14th, 2006
The Social Diary Columnist & Photographer Margo Schwab
When Jim McKellar's birthday comes around every Summer, you know one thing. It will be really fun! What you don't know before the invite goes out, is the theme. Kilts, Gatsby era, all white, togas, or ???
This year it was a luau theme. Flowers, leis, kukui nut necklaces and sarongs were the mode. All for the 87th (boy Jim's looking good) birthday. This year it was at the home of Jim's son Chris, and Chris's wife Lorna. Well, make that their temporary home. Lorna and Chris were renting this particular home in La Jolla Shores until the home they have been building was completed.
Ocean breezes, canapes, a sit down dinner by the interior courtyard pool, and of course a little high jinks from the grandkids cannon balling from the roof top to the pool, provided ingredients for the celebration.
More than that, a good part of Jim's family were present. Chris and Lorna, Kim and Orline, Suzanne, Jimmy, Tahnee and Joerg, Chris Wyer, newlyweds Cara and Marc Miller, Designer Stefan McKellar, and more were there. And this was just part of Jim's celebration week.
Cheers to '007 James'! Happy Birthday!
xoxo - The Social Diary's Margo Schwab and Scott Johnston
Featured on Discovery Channel's ... Shark Week - 'Dangerous Jobs That Bite Harder!'
____________________________________________________________
click on the OS feet to learn why this is the smart sandal choice of Doctors
& The Social Diary ..... "they're healthy chic for the feet" raves Margo Schwab

___________________________________________________________
* Margo Schwab has produced, written, interviewed and photographed for various media organizations since 1989. Schwab has a college degree from Scripps College and a Masters of Business degree from the University of San Diego. Schwab volunteers for numerous charity organizations. She also continues to lobby for water safety and for family violence mitigation. Schwab is the owner and publisher of the Social Diary.
back to New this Week.....Margo Schwab Archives...... Home
Warning ** photos, video and writing on this site are the
copyright of the author, The Social Diary, San Diego Social Diary, margomargo.com and Margo Schwab.
no reproduction of any part or parts is allowed without written permission by Margo Schwab