Where pets are always in style
____________________________________________________
~ The Social Diary ~
The Ezine Covering the World of High Society ..& more
Erinn & Paul's Engagement Party, Poolside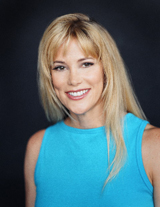 photo credit - Jeremiah Sullivan
July 30th, 2006
The Social Diary Columnist & Photographer Margo Schwab
The setting was a perfect La Jolla evening, poolside at the La Valencia Hotel. The occasion, the happy engagement celebration of Erinn Murphy and Paul Leonhardt. A happy mix of friends from near and jet close toasted the happiness and future of this couple.
Among the many family and friends there to celebrate fiesta style with Ole', were Kathryn Murphy and Lance Peto, Margo and Scott Rogers, Meghan Murphy, Debbie and Chris Neals, Angie and Chris Peto, Evan Peto, Michael Murphy, Sarah and David Burton, Andie Case, Gail Forbes, Marie and Pete Hill, Glen Leonhardt, John Leonhardt and family, Susan and Craig McClellan, and Kaitlin Murphy and Steve Jacobi.
Margaritas, festive music, pinatas and a convivial crowd enjoyed a Mexican buffet and a perfect seaside sunset.
The wedding is planned by the talented, and much in demand Kathy Wright. It will take place in La Jolla with the reception at a private club. Sorry wedding crashers, security will be tight.
Erinn works for Roxy/ Quiksilver in their major accounts division. Paul works for the new and talked about candy company Bobblepops.The bride and groom will be making their home in Newport Beach after their October wedding.
Best Wishes to the future Erinn and Paul Leonhardt!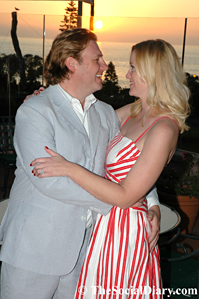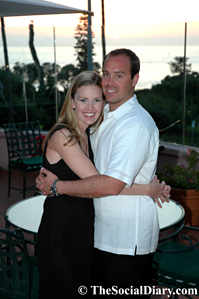 __________________________________________________________

* Margo Schwab has produced, written, interviewed and photographed for various media organizations since 1989. Schwab has a college degree from Scripps College and a Masters of Business degree from the University of San Diego. Schwab volunteers for numerous charity organizations. She also continues to lobby for water safety and for family violence mitigation. Schwab is the owner and publisher of the Social Diary.
back to New this Week.....Margo Schwab Archives...... Home
Warning ** photos, video and writing on this site are the
copyright of the author, The Social Diary, San Diego Social Diary, margomargo.com and Margo Schwab.
no reproduction of any part or parts is allowed without written permission by Margo Schwab