Where Pets Are Always In Style.....

~ The Social Diary ~
the on-line magazine covering High Society ..& more
____________________________________________________________
The Del Mar Race Track A Big Win for the Summer Social Season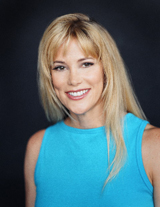 photo credit - Jeremiah Sullivan
July 16th, 2006
The Social Diary Columnist & Photographer Margo Schwab
Since 1937 the Del Mar Race Track has come in first in San Diegan and visitors' "must do" list. Each summer, "The Sport of Kings" draws a mixture of celebrities, local glitteri and regular folk.
From the Del Mar Thoroughbred Club to the In-Field, the races are always a fun time. Where else can you run into Bo Derek, Jimmy Durante's widow Marge, comedians Tim Conway and Harvey Corman all on the same day. Mix in a scene of who's who from famed horse trainer Neil Drysdale, to quite of smorgasbord of well dressed and chapeaux'd gents and ladies, and you've got yourself quite the fun occasion!
As you walk through the gates, memories swirl of W.C. Fields, Ava Gardner, Bing Crosby, Lucille Ball and Desi Arnaz. Jockey legends Bill Shoemaker, John Longden rode and won. Big name horses Best Pal, Victory Gallop, Dare and Go, General Challenge and Skimmer, ran and won big. Really big$$!! Crowds cheered. Winning bets were cashed in … and as yet another season unfolds, look for more history. More thrills, a few spills but always a great time!
For more information please visit www.dmtc.com …. & See you on Wednesday, July 19th for Opening Day at the Races!
Some photos from recent years...
pictured here - Nancy Hirsch of L'Auberge Del Mar with friend, actor Jackie Cooper. Bronze statue.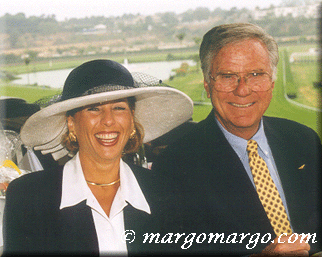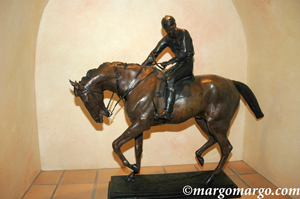 pictured here - Danica Cuilli, Actor John Ratzenberger with Scott Johnston
pictured here - Jim Bashor, Burl Stiff, and Diane Bashor, Karen Cohn and Sheryl White
pictured here - Kathryn Murphy with Lance Peto, Phyliss Parrish who won in the first place most elegant hat contest with John Parrish
pictured here - woman cashing in a winning ticket, Shanley Gardner-Smith with friend
Click Here for more photos from last year
* Margo Schwab has produced, written, interviewed and photographed for various media organizations since 1989. Schwab has a college degree from Scripps College and a Masters of Business degree from the University of San Diego. Schwab volunteers for numerous charity organizations. She also continues to lobby for water safety and for family violence mitigation. Schwab is the owner and publisher of the Social Diary.

back to New this Week.....Margo Schwab Archives...... Home
Warning ** photos, video and writing on this site are the
copyright of the author, The Social Diary, San Diego Social Diary, margomargo.com and Margo Schwab.
no reproduction of any part or parts is allowed without written permission by Margo Schwab