Council on Literacy Lighting Up Lives and Futures
The San Diego Council on Literacy held its 16th Annual Chairman's Circle Reception at the James. S. Copley Library in La Jolla on Dec. 3rd , 2009. It is an annual tradition started in 1986 by Helen Copley and continued today by her son David C. Copley.
David was the evening's host and the honorary chair of the event.
David was in good company. Others there included Chairman's Circle chair Audrey Geisel (Geisel and the Dr. Seuss Fund at the San Diego Foundation have been ardent supporters of literacy), Sheri and Stuart Jamieson, chair of the San Diego Public Library Foundation Judith Harris, and Dr. Robert Singer.
Dr. Stuart Jamieson with Chairman's Circle chair Audrey Geisel and honorary chair David Copley
Judith and Robert had this to say about the event. "Literacy is the tool for success in this world of communication and The Council on Literacy paired with READ San Diego is working to help all those struggling with the shame of not being able to read. This event always reminds us that a helping hand can mean so much to folks who want to learn to help themselves. Helen K. Copley introduced us to this group and David C. Copley has encouraged us to stay involved."
Sheri Jamieson would not miss this event. "The Council on Literacy is always such a meaningful and substantive evening for such a worthy cause in San Diego and also a great way to kick off the holiday season."
"Every year I look forward to the Council on Literacy Chairman's Circle Reception," said Colette Royston. "It is a meaningful start to the holiday season hosted in the lovely Copley Library, intimate and cozy, surrounded by familiar faces and new acquaintances. But I am especially inspired by the personal stories of courage shared by an individual in his or her pursuit to master literacy. These same special individuals then mentor others experiencing a similar journey. Congratulations and thank you to David Copley and the Council on Literacy for improving the quality of life for so many."
Among those there enjoying the festively decorated library, the holiday music, and the Festivity Catered hors d'oeuvres were Lynelle and Bill Lynch, Jay Hill, Jeanne Jones and Don Breitenberg, Colette Carson, and Valerie and Harry Cooper.
The Coopers added this. "Most of us grow up in the U.S. believing all will have an education that includes learning to read but that is not always the case. Many people have reading difficulty and are able to move on up in school but realize as an adult they are having trouble and cannot perform in their job. The Literacy Council is an advocate for reading for children and adults."
Nyla Henry from the Carlsbad City Library Learning Center was the guest speaker. Her triumphant story was inspiring.
More there in support of literacy were Linda and Mel Katz, Nyla Henry's tutor Louise Davis, Sally and John Thornton, Helga Moore, Karen Trimble, Jeff Wise, Kris and Mark Goldstein from the San Diego Humane Society, and Drew Schlosberg, the community and public relations director of The San Diego Union Tribune.
"As always, the highlight of the annual Chairman's Circle event is the heartfelt presentation of one of the thousands of learners who have benefited from the services of one of the council's literacy providers" said Schlosberg.
"The annual Literacy event at the Copley Library is our favorite holiday event. It is a marvelous way to begin the season in the true spirit of hope, and possibilities," said Jeanne Jones. "The heart warming stories of adults who are unable to read telling their own stories of their total transformation through the gift of literacy makes us all want to help in this amazing cause."
Executive director of the San Diego Council on Literacy, José Cruz summed up the evening, saying, "Once again, our family of literacy supporters delivered upon us a magical and festive night filled with generosity, holiday cheer, and love for mankind and community."
Speaking of community, The San Diego Union-Tribune Leadership Award for Literacy was presented to Ronald McDonald House Charities-San Diego and McDonald's of San Diego County for all the great literacy work they do.
Please enjoy the photos.
If you wish to purchase photos, please email your inquiry. No downloading of photos without express written permission by The Social Diary thank you.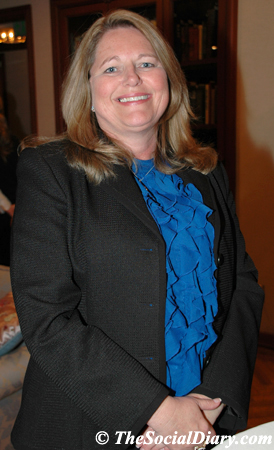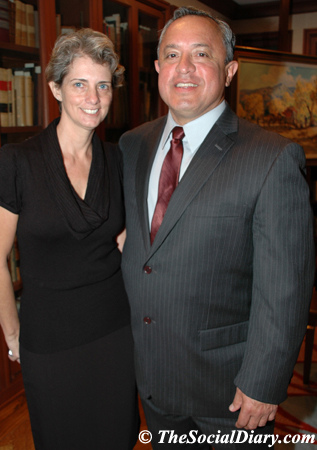 San Diego Council on Literacy Board Chair Nancy Rohland-Heinrich ** Kim Moore with José Cruz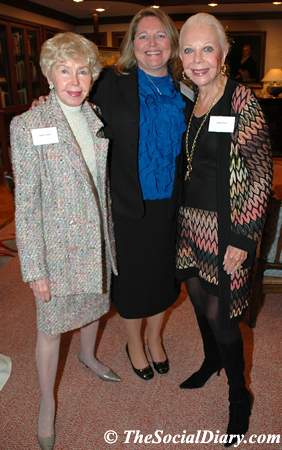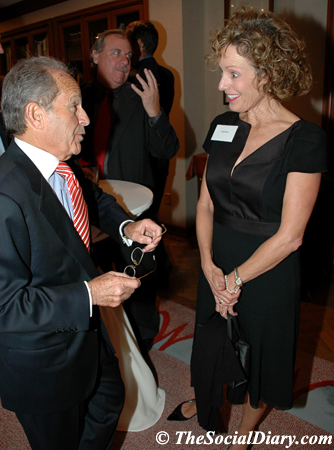 Audrey Geisel with Nancy Rohland-Heinrich and Jeanne Jones ** Dr. Robert Singer with Linda Katz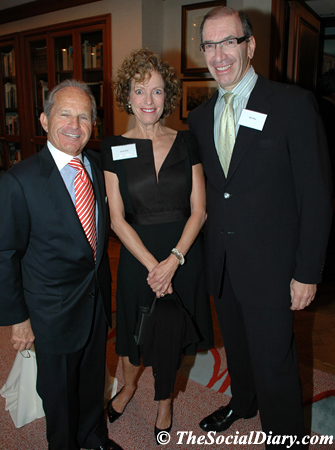 Dr. Robert Singer with Linda and Mel Katz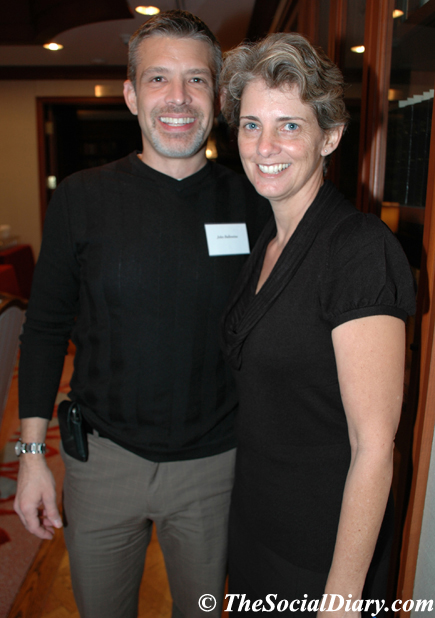 Jim Moore and Kim Moore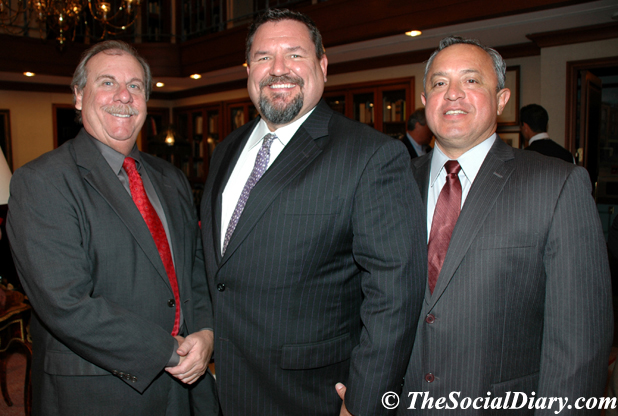 Drew Schlosberg with Bill Trumpheller and José Cruz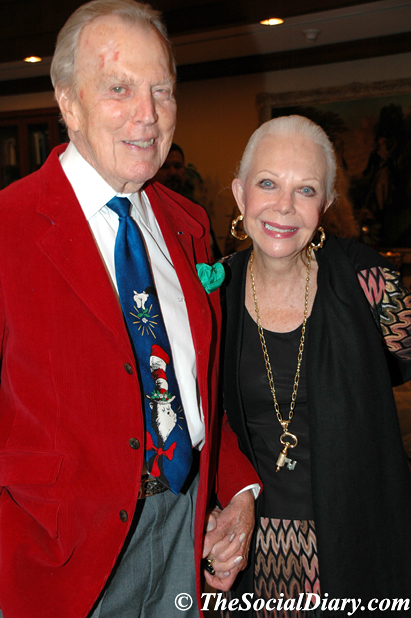 Don Breitenberg and Jeanne Jones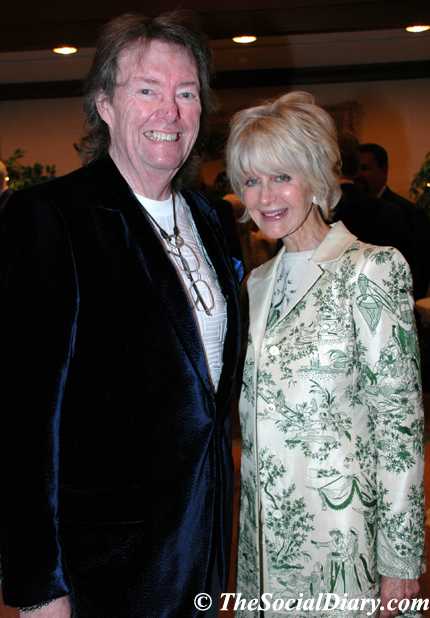 Daviid Copley with Judith Harris
advertisement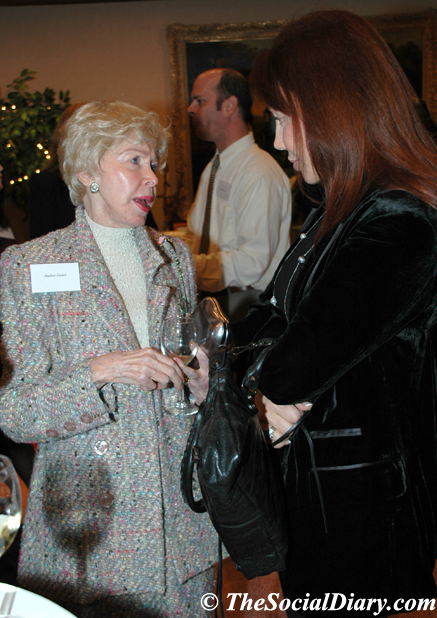 Audrey Geisel with Sheri Jamieson ** David Copley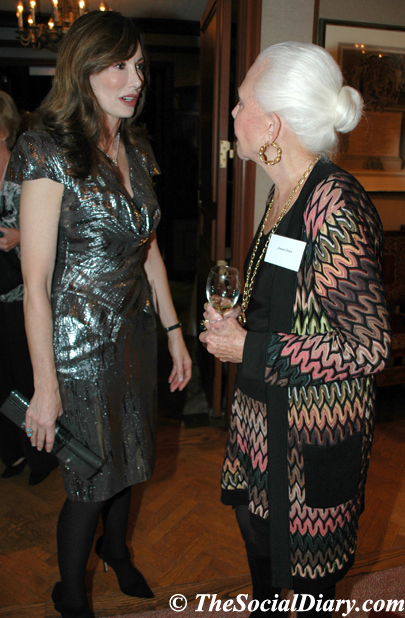 Valerie Cooper and Jeanne Jones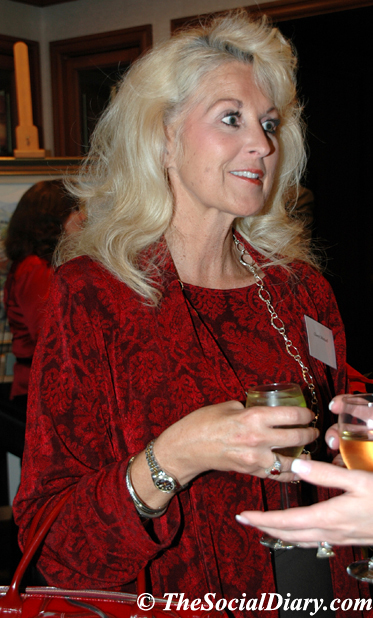 Cheryl Mitchell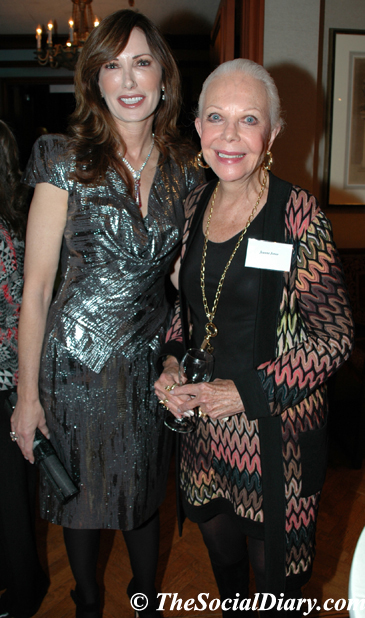 Valerie Cooper and Jeanne Jones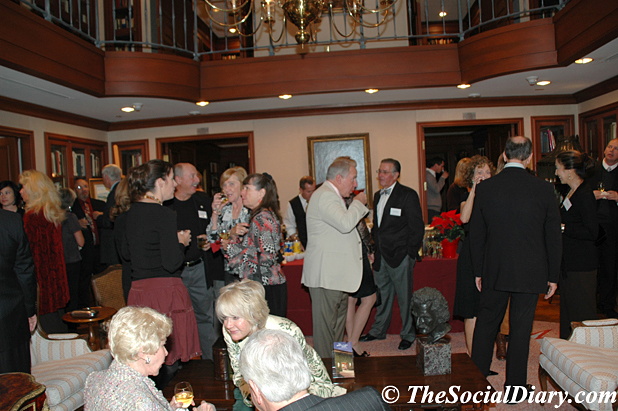 The James S. Copley Library with San Diego Council on Literacy Guests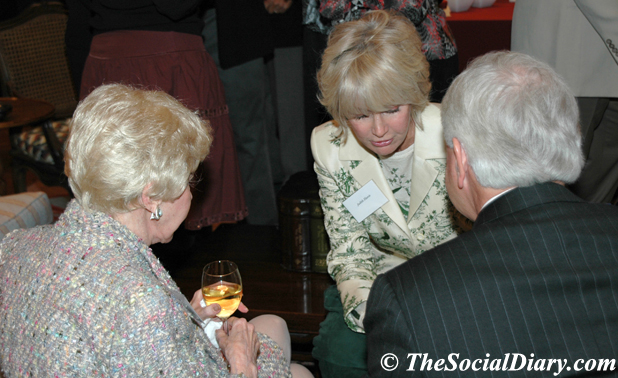 Audrey Geisel with Judith Harris and Stuart Jamieson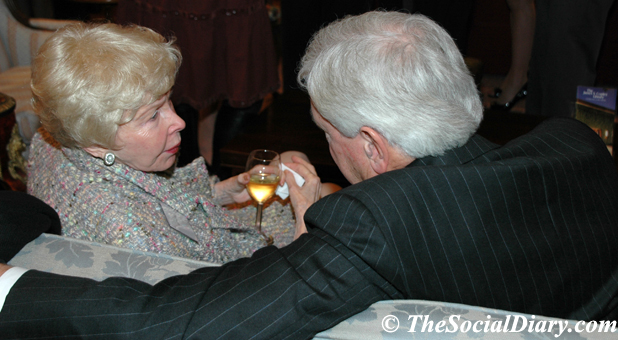 Above and below, Audrey Geisel with Stuart Jamieson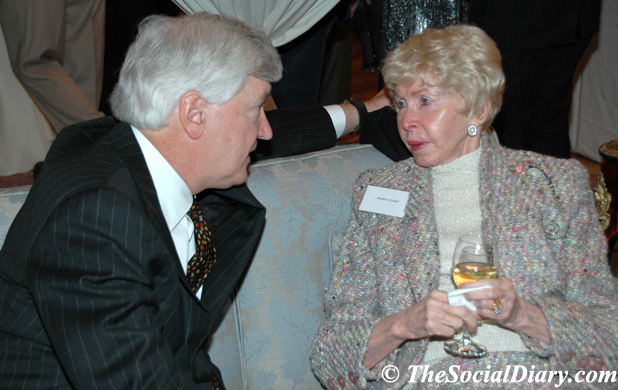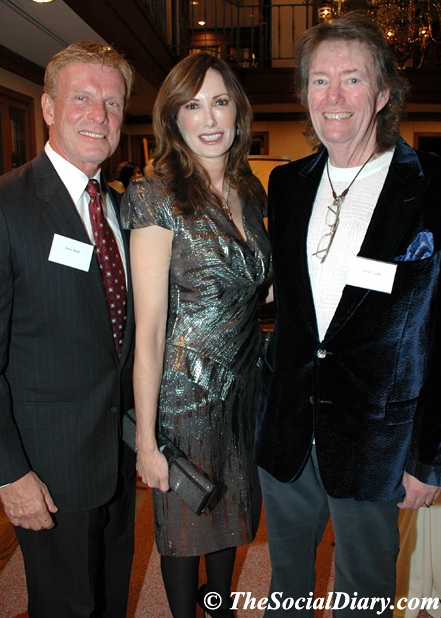 Larry Scott with Valerie Cooper and David Copley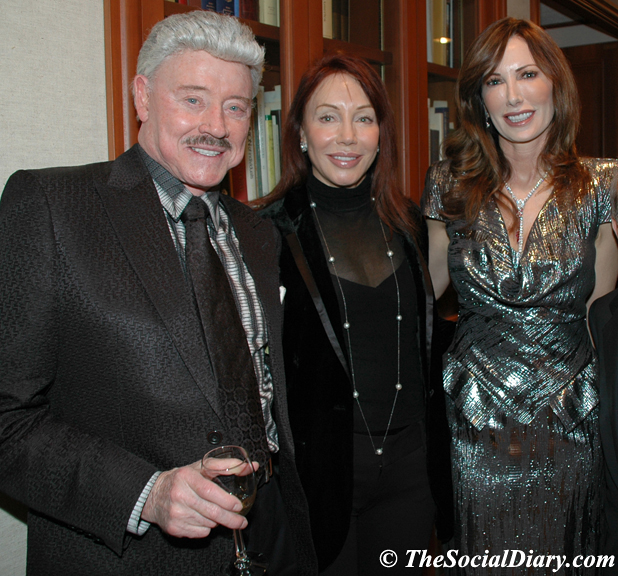 Harry Cooper with Sheri Jamieson and Valerie Cooper
Valerie Cooper with Dr. Robert Singer, Colette Royston and Andrew Shelton
To learn more about The San Diego Council on Literacy, please visit www.literacysandiego.org
For a look back at the San Diego Council on Literacy :
San Diego Council on Literacy Chairman's Circle Reception 2008
San Diego Council on Literacy Chairman's Circle Reception 2007
San Diego Council on Literacy Chairman's Circle Reception 2006
José Cruz - San Diego Council on Literacy Executive Director
reported by Margo Schwab
photoshopping by Scott Johnston
The Buzz
The only way to roll to a Lady Gaga concert... The custom A.S. mobile!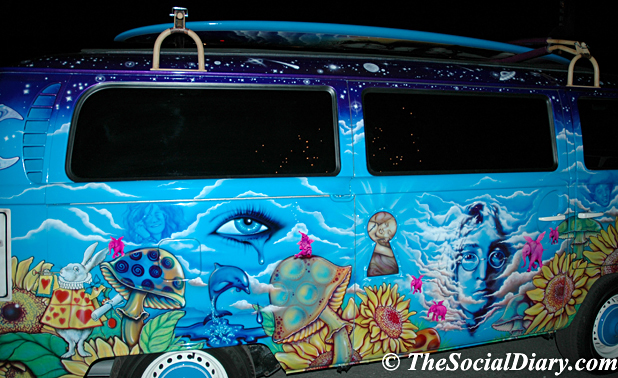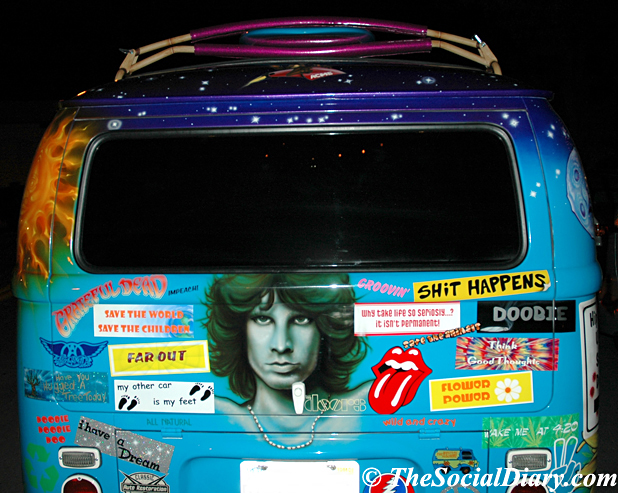 Not your average paint job!

____________________________________________________________
Photoshopping and Photography Services
Photos on this website available if it is of you
available by The Social Diary
~ 619-384-7333
email TheSocialDiary.com
_______________________________________________________________
Email Commentary to be added
email editor@thesocialdiary.com
* Margo Schwab, more formally known as Margaret E. Schwab, has produced, written, interviewed and photographed for various media organizations since 1989. Schwab attended Holton Arms School, La Jolla Country Day School and La Jolla High School. Schwab has a B.A. from Scripps College, spent a business internship with S.A.I.C., Science Applications International Corporation, and earned a Masters of Business degree, M.B.A., from the University of San Diego. Schwab additionally took college courses from Harvard University, and Syracuse University. Schwab volunteers for numerous charity organizations. She also continues to support animal organizations and the prevention of people and animal abuse. Schwab is the editor of The Social Diary.
Margo Schwab and Scott Johnston of the Social Diary are pleased to announce partnerships with the San Diego Humane Society, San Diego News Network and now, San Diego Home & Garden Lifestyles Magazine.
San Diego's The Social Diary would like to say a special thank you to our advertisers.
Valerie and Harry Cooper supporting the San Diego Opera
Valerie and Harry Cooper supporting The Museum of Contemporary Art San Diego
Judith C. Harris, Blair Harris, and Robert Singer, MD supporting the
Dian Fossey Gorrilla Fund International
Sammy's Woodfired Pizza
Roppongi Restaurant and Sushi Bar
Mosaic Catering
La Jolla Beach & Tennis Club
La Jolla Shores Hotel
The Shores Restaurant
The Marine Room
Dr. Laurie Marker of The Cheetah Conservation Fund
H. Moradi Fine Jewelers on Prospect Street in La Jolla
Pamela Pogue of Juelerie
Kary Favish of the Worth Collection
Diana Cavagnaro of Designer Millinery
Jordan of Jordan Art Couture and Animal Fashions by Jordan
Lizz Russell of The Lizz Russell Collection
Gary Parker of WineSellar & Brasserie
Owner and Chef Pasquale of Cafe Milano
Alex Gonzalez of Mercedes Benz of San Diego
Kevin Smith of Extreme Pizza in La Jolla
Jeremiah Sullivan of Neptunic Sharksuits
Drs. Sue and John Morizi of The Animal Hospital of La Jolla
Eugene Ladopoulos of Mistra Estates Olive Oil
Warning ** photos, video and writing on this site are the
2009 copyright of The Social Diary LLC and its subsidiaries.
no reproduction of any part or parts is allowed without written permission by The Social Diary