~ The Social Diary ~
~~~~~~~~~~~~~~~~~~~~~~~~~~~~~~~~~~~~~~~~~~~~~~~~~~
Chairman's Circle Reception for the San Diego Council on Literacy
"I love hearing the personal stories shared by the recipients of this life changing gift." - Jeanne Jones
The San Diego Council on Literacy held its Chairman's Circle reception at the James S. Copley Library in La Jolla December 6th, 2007. Amidst the festively decorated library was the Honorary Chair, David Copley. That's the David Copley of the Copley Press, including the Pulitzer Prize winning San Diego Union Tribune, and Sign on San Diego, and so much more.
David had this to say about this special time of year and event. "The San Diego Council on Literacy Holiday party at the Copley Library always marks the beginning of the Holidays for me, and gives me a chance to spend time with old friends who have been supporting this great cause for many years."
Karin Winner, the Editor in Chief of the San Diego Union Tribune agreed. "This Literacy Council event is a special holiday tradition...amid the backdrop of the beautiful Copley Library -- decorated in such a festive way -- the testimonial from someone who shares how learning to read has changed his or her life is always just amazing. This year's honoree was exceptional."
They were joined by many more patrons and champions of literacy. Among them were Colette Carson Royston and Dr. Ivor Royston, Sheri Jamieson, Audrey Geisel and Alex Butterfield, Blair Harris, Andrew Shelton, Mike Rose, Linda and Mel Katz, Marge and Paul Palmer, Catherine and Phil Blair and last year's honorees, Judith Harris and Dr. Robert Singer.
Judith and Robert wouldn't miss this event. And neither would Valerie and Harry Cooper, Jeanne Jones and Don Breitenberg, Lynelle and Bill Lynch, Eric Busboom, Danah Fayman, Pam and Hal Fuson, and Drew Schlosberg. Drew presented the Union Tribune Corporate Leadership Award to the Stephen and Mary Birch Foundation.
Special guest and Chairman's Circle Chair Herb Klein spoke to riveted guests. Herb has a special niche in the world of words, reading, and journalism. Herb is the former Editor in Chief for the Copley Newspapers. He also served as the Communications Director for President Richard Nixon.
Long time patron Jeanne Jones describes this event thusly. "For me the Chairman's Circle Reception for the Council on Literacy is the real beginning of the holiday season. It is always such a festive event celebrating the importance of giving the gift of literacy to improve the quality of many lives. I love hearing the personal stories shared by the recipients of this life changing gift."
This year, Curtis Luster was the chosen student to speak. And he did so with passion about the difference literacy has made in his life.
The San Diego Council on Literacy's Executive Director José Cruz summed up the importance of literacy. "Through greater literacy, we are addressing poverty and homelessness, underemployment, crime, low student achievement in school, poor parenting and other problems that arise from low self-esteem and low-level literacy skills among adults and young people."
Over 20, no cost literacy service programs currently assist over 75,000 people of all ages in San Diego County reach their goal of life enrichening literacy.
The Social Diary salutes The San Diego Council on Literacy for improving the lives of many through literacy.
To learn more, please visit www.literacysandiego.org .
The James S. Copley Library welcomes academic research inquiries regarding various segments of their extensive collections including the American Revolutionary War, The Southwest, John Charles Fremont, Abraham Lincoln, and Samuel Clemens/ Mark Twain. Inquiries can be made by written correspondence to: James S. Copley Library, P.O. Box 1530, La Jolla, California 92038.
Please enjoy the photos.
(high resolution photos available by request)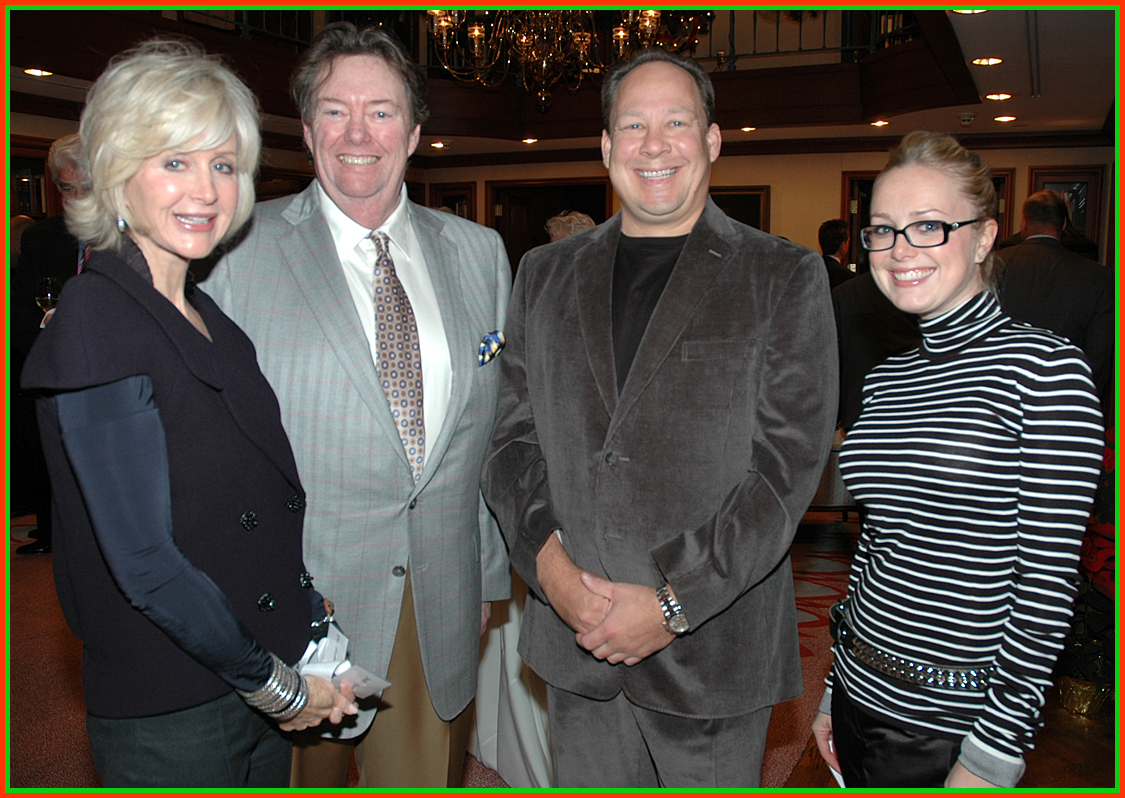 Judith Harris, David Copley, Andrew Shelton and Blair Harris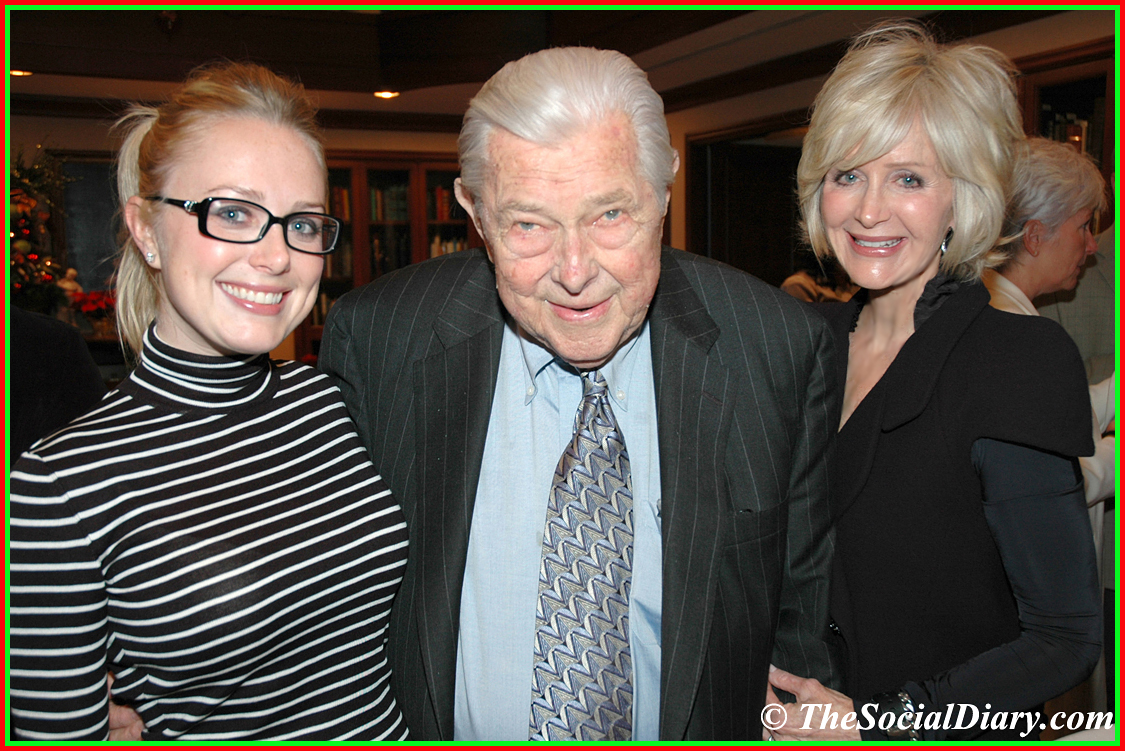 Blair Harris with Herb Klein and Judith Harris
Buffet laden table by Waters Fine Catering ** Harry Cooper with Audrey Geisel ** John Corcoran with José Cruz
David Copley with Margo Schwab and Andrew Shelton ** Valerie Cooper with Colette Carson Royston ** Blair Harris with her 'PinkBerry'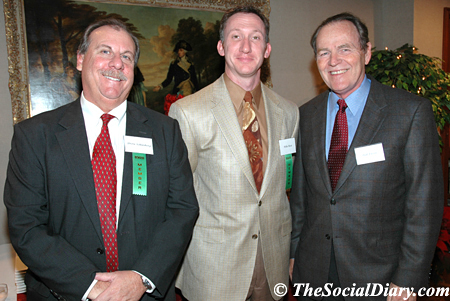 Drew Schlosberg with Mike Rose and Hal Fuson
Don Breitenberg and Jeanne Jones ** José Cruz with Eric Busboom ** Carole Ravago and Bob Gove
Mel Katz ** Scott Johnston with Valerie Cooper ** Marge Palmer** Blair Harris
Margo Schwab with Blair Harris and Judith Harris ** Lynelle and Bill Lynch ** Dr. Robert Singer with Karin Winner and Scott Whitley
reported by Margo Schwab
* Margo Schwab, formally known as Margaret E. Schwab, has produced, written, interviewed and photographed for various media organizations since 1989. Schwab attended Holton Arms School, La Jolla Country Day School and La Jolla High School. Schwab has a B.A. from Scripps College and a Masters of Business degree, M.B.A., from the University of San Diego. Schwab volunteers for numerous charity organizations. She also continues to lobby for water safety and for family violence mitigation. Schwab is the editor of The Social Diary. Margo is currently writing a book based on La Jolla.
Warning ** photos, video and writing on this site are the
copyright of The Social Diary, San Diego Social Diary
no reproduction of any part or parts is allowed without written permission by The Social Diary