Scorpion Bay and Fishing Club Wishing You a Very Happy Holiday!

Private, Picturesque ...... founded by Fred Borrelli
Scorpion Bay Surfing and Fishing Club
~~~~~~~~~~~~~~~~~~~~~~~~~~~~~~~~~~~~~~~~~~~~~~~~~~~~~~~~~~~~~~~~~~~~~~~~~~~~
~ The Social Diary ~
all photos and content are the strict copyright of TheSocialDiary.com
no downloading!!
photos are available for purchase if it is of you!
~~~~~~~~~~~~~~~~~~~~~~~~~~~~~~~~~~~~~~~~~~~~~~~~~~~~~~~~~~~~~~~~~~~~~~~~~~~~~~~~~~~~~
Chairman's Circle Reception 2008 for the
San Diego Council on Literacy
'A Legacy of Learning to Open Doors to a Brighter Future' - The San Diego Social Diary
Helen Copley Co-founded the legacy of the San Diego Council on Literacy in 1986. And her son David Copley, embraced the tradition and has continued it. The legacy? "Improving the quality of life" through reading education.
Because with reading skills, the world has more opportunities. Helen Copley realized this. And her son David Copley has triumphantly and tirelessly supported this very important cause.
The venue for the Chairman's Circle Reception for the San Diego Council on Literacy December 10th, 2008 was once again the James S. Copley Library. Festively decorated, the event marks the beginning of the season of giving for many.
As David states, "The San Diego Council on Literacy Holiday party at the Copley Library always marks the beginning of the Holidays for me, and gives me a chance to spend time with old friends who have been supporting this great cause for many years."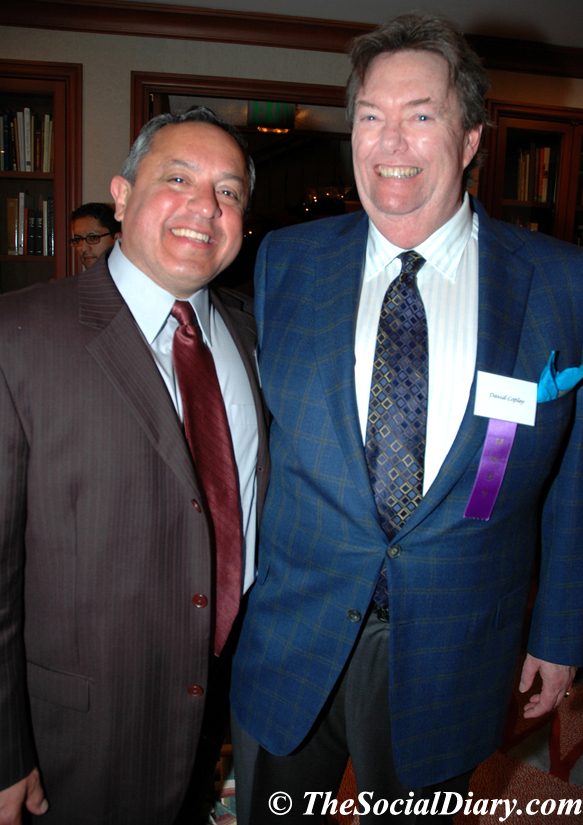 San Diego Council on Literacy's Executive Director José Cruz with Honorary Chairman David C. Copley
Among those there supporting the cause were San Diego Council on Literacy patrons and angels Judith Harris and Dr. Robert Singer, both on the host committee, super angel Audrey Geisel and Alex Butterfield, Linda and Mel Katz, Andrew Shelton, Stuart Jamieson, solo because Sheri Jamieson was regretfully unable to attend, both on the host committee by the by, Valerie and Harry Cooper, and Burl Stiff, Hal Fuson, Drew Schlosberg, and Randy Frisch of the San Diego Union Tribune.
Also there was Darlene Shiley.
Darlene and husband Donald Shiley were both honored that evening for their outstanding support for literacy. Donald was unable to attend due to health reasons, but Darlene demurely accepted the Literacy honors. But for one reason only. Darlene stated "I'm only accepting this because David is giving it to us."
And that's how Darlene and Donald are. They give big and graciously, and then give the applause to someone else.
More supporters there included Chairman's Circle Chairs Robin and Gerald Parsky. Actually Robin was there, and Gerald regretfully was delayed by air traffic issues. He was literally up in the air. But Gerald was valiantly trying to be at the reception, if only for a half hour.
Because with literacy, a lot is at stake. Paul Palmer of President and CEO of Big Brothers Big Sisters had this to say. "Our children are our Most precious resource. We need to encourage them to stay in school; learning and reading."
That's children and adults for learning and reading. As it is never too late.
Student speaker Denise O' Neal spoke from the heart, regarding the importance reading has had on her life. You could have heard a pin drop. Everyone listened as she spoke.
Executive Director of the San Diego Council on Literacy, José Cruz sums up the importance of literacy as this. "Through greater literacy, we are addressing poverty and homelessness, underemployment, crime, low student achievement in school, poor parenting and other problems that arise from low self-esteem and low-level literacy skills among adults and young people."
And with that spirit, longtime literacy supporter Bill Lynch announced he was matching a $33,000 gift by the San Diego County Regional Airport Authority.
A great night for literacy, and for host committees's Bill and his wife Lynelle Lynch too. Bill and Lynelle were also celebrating their third wedding anniversary that night!
About the San Diego Council on Literacy
Over 20, no cost literacy service programs currently assist over 75,000 people of all ages in San Diego County reach their goal of life enrichening literacy.
To learn more, please visit www.literacysandiego.org .
The James S. Copley Library welcomes academic research inquiries regarding various segments of their extensive collections including the American Revolutionary War, The Southwest, John Charles Fremont, Abraham Lincoln, and Samuel Clemens/ Mark Twain. Inquiries can be made by written correspondence to: James S. Copley Library, P.O. Box 1530, La Jolla, California 92038.
Please enjoy the photos.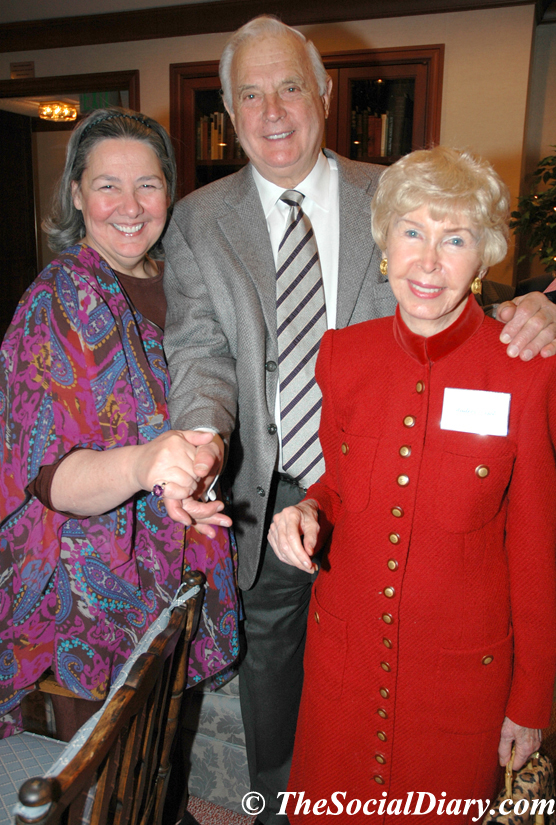 Darlene Shiley with Alex Butterfield and Audrey Geisel
Andrew Shelton ** Hector Ortega and Jason Romano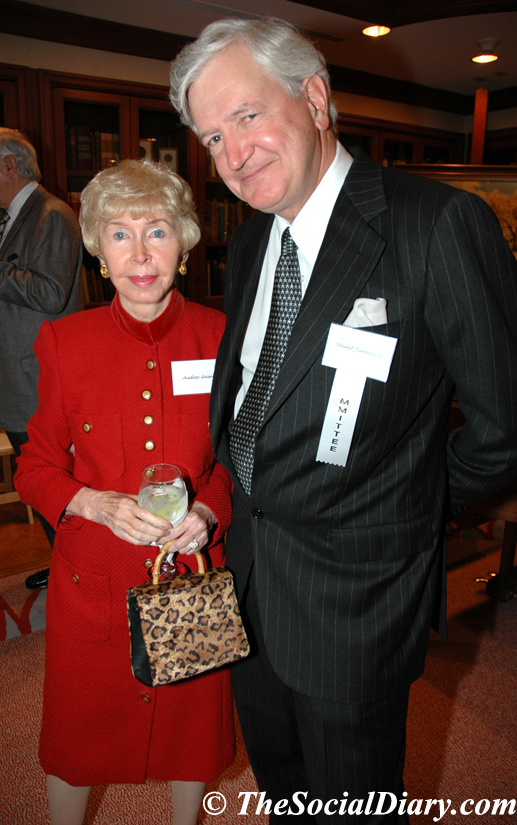 Audrey Geisel with Dr. Stuart Jamieson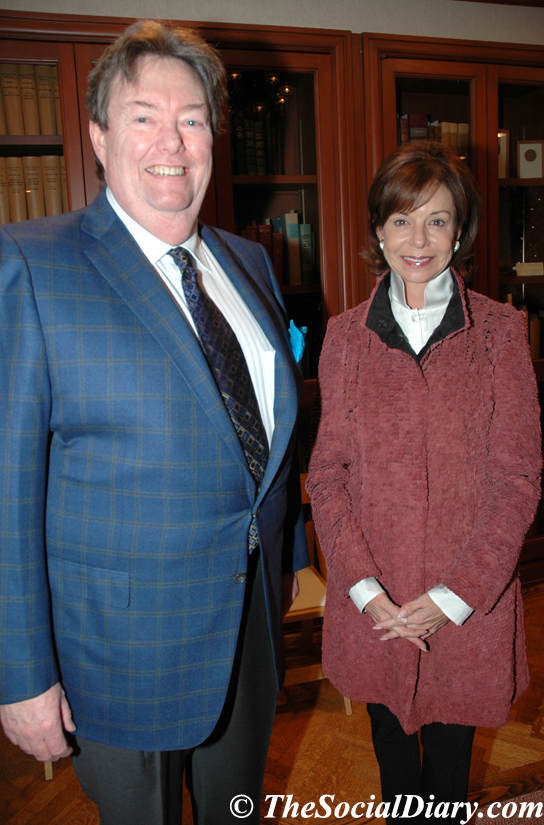 David Copley with Robin Parsky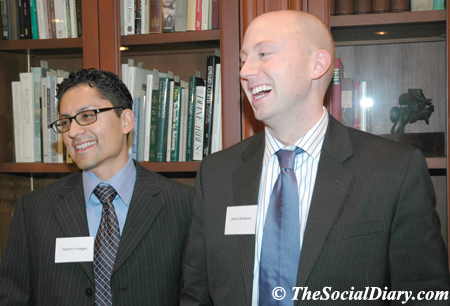 Hector Ortega and Jason Romano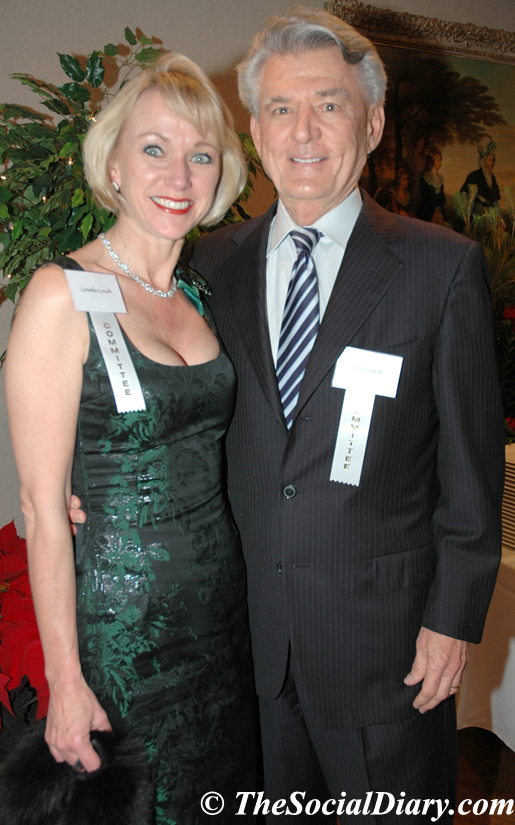 Lynelle and Bill Lynch
Scott Johnston with Mr. 411 on Literacy, José Cruz ** Valerie Hardie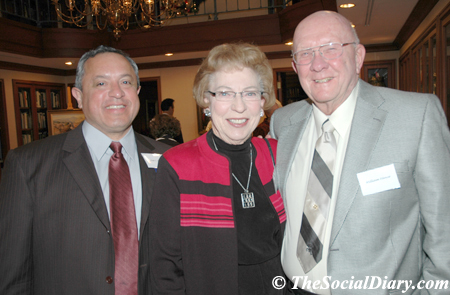 José Cruz with the William Vance's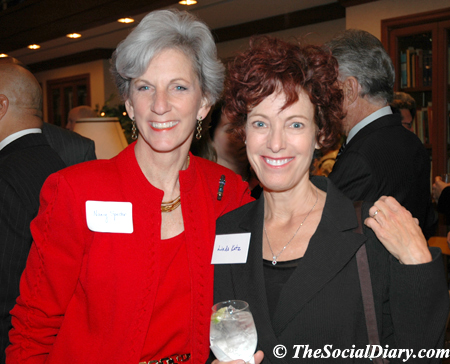 Nancy Spector with Linda Katz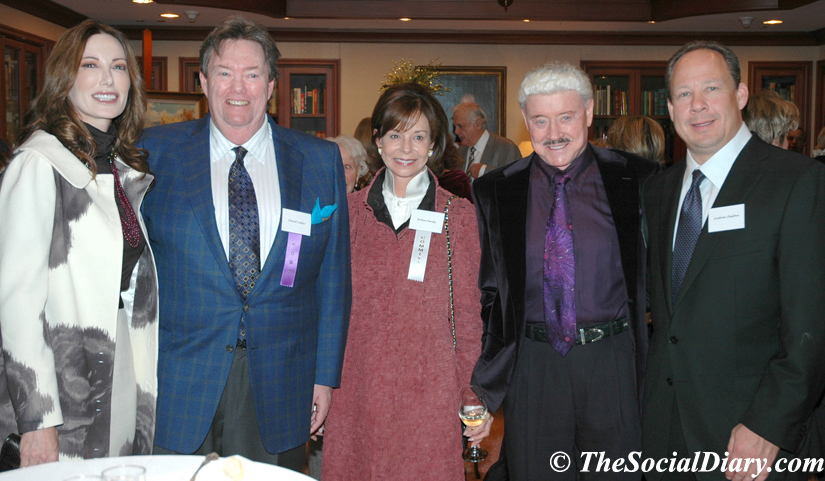 Valerie Cooper with David Copley, Robin Parsky, Harry Cooper, and Andrew Shelton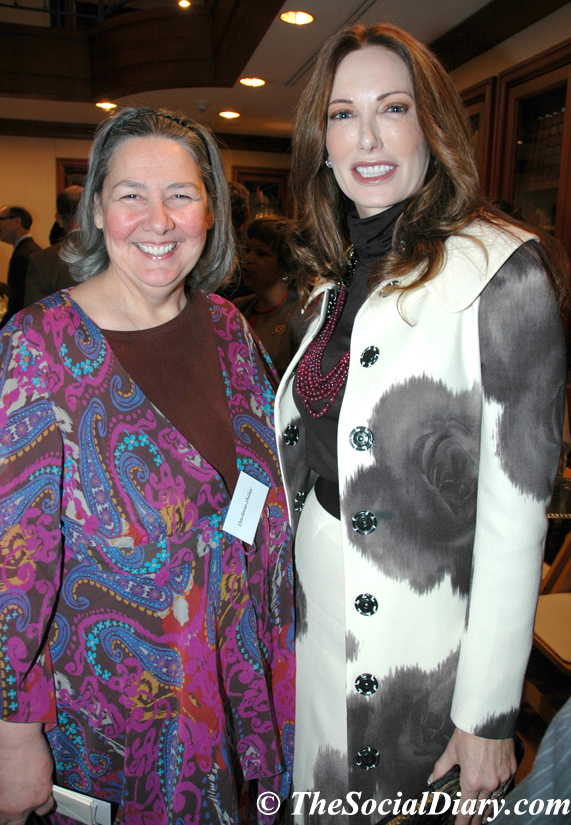 Darlene Shiley with Valerie Cooper
Paul and Marge Palmer ** Sheila Jackson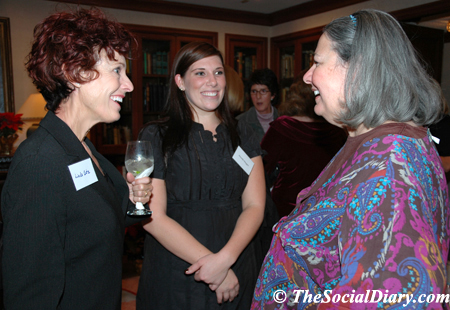 Linda Katz with Nicole Mazzo and Darlene Shiley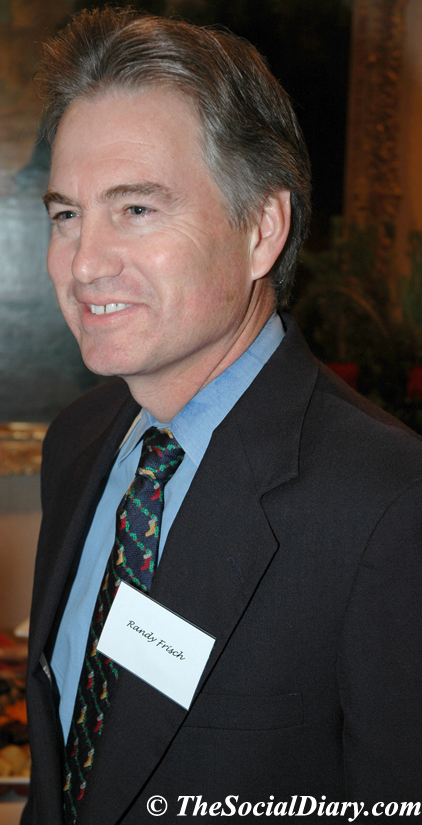 Randy Frisch
Bernie Kulchin and Paula Taylor ** Deborah Barrow ** Kimberly Moore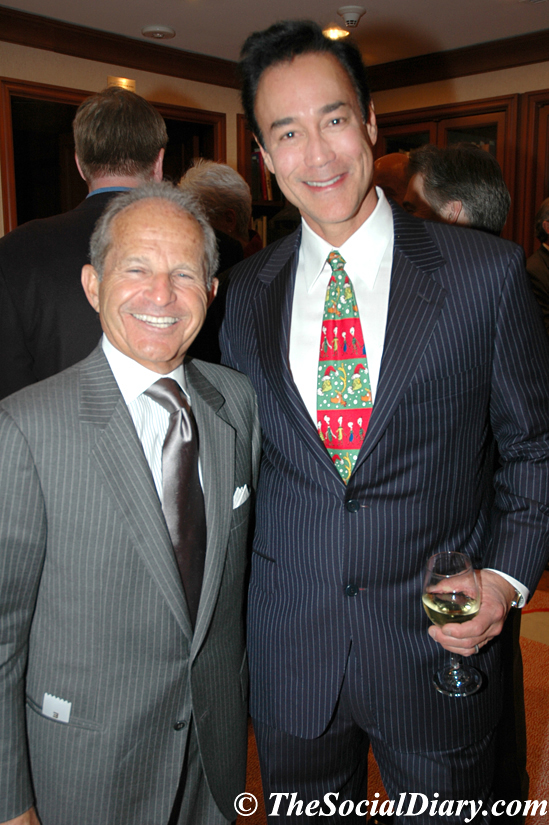 Dr. Robert Singer with Scott Johnston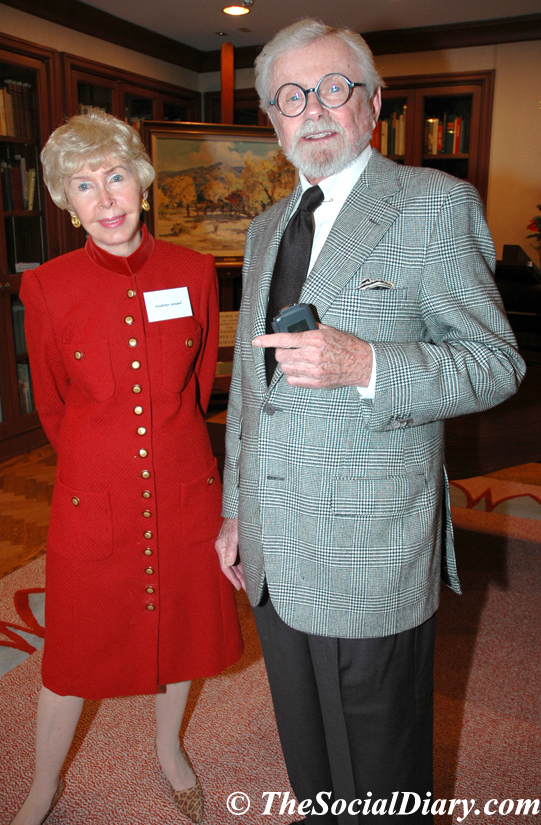 Audrey Geisel with the San Diego Union Tribune's Burl Stiff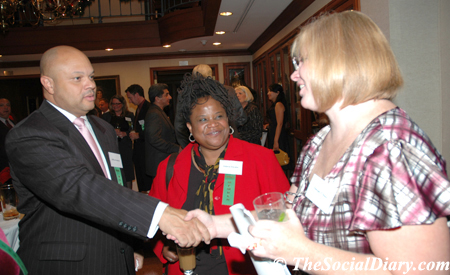 Jeffrey Woodson and Valerie Hardie greeting student speaker Denise O'Neal
Harry and Valerie Cooper with Andrew Shelton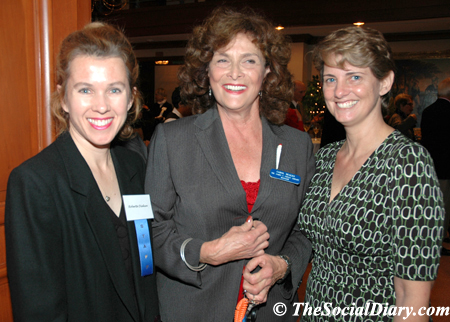 Roberta Diakun with Carol Beales and Kimberly Moore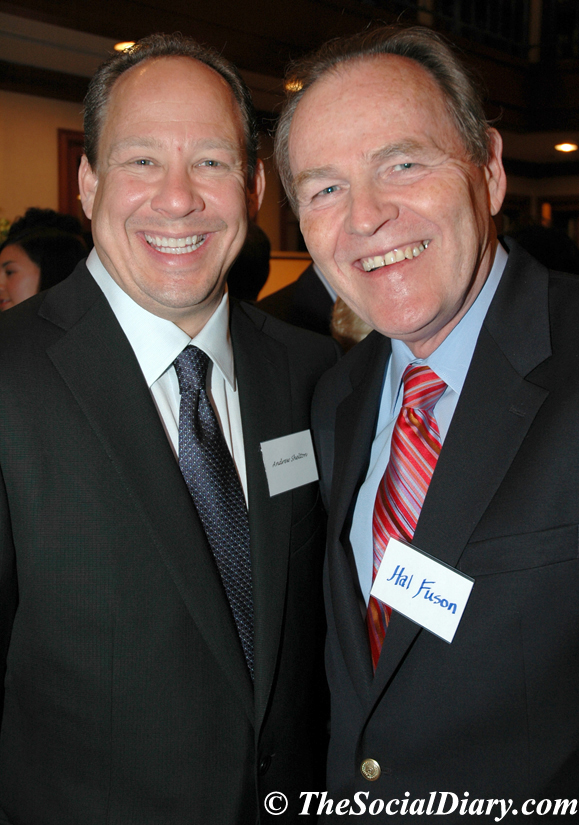 Andrew Shelton with Hal Fuson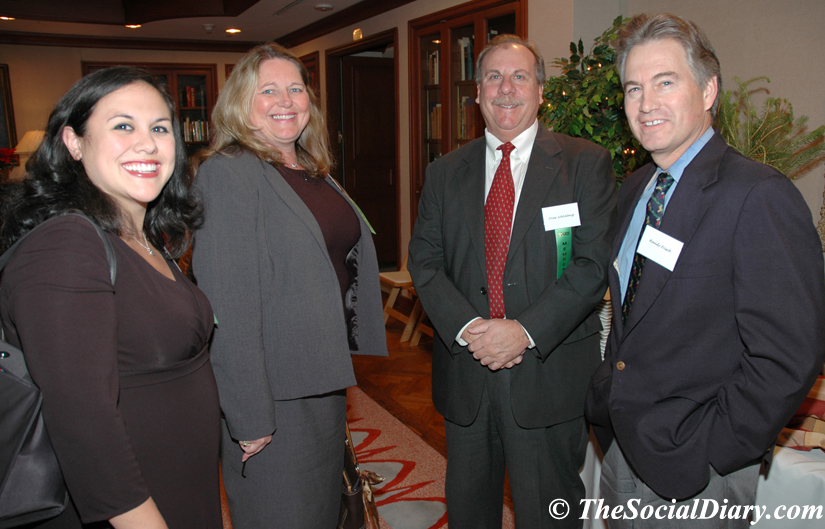 Guests with Drew Schlosberg and Randy Frisch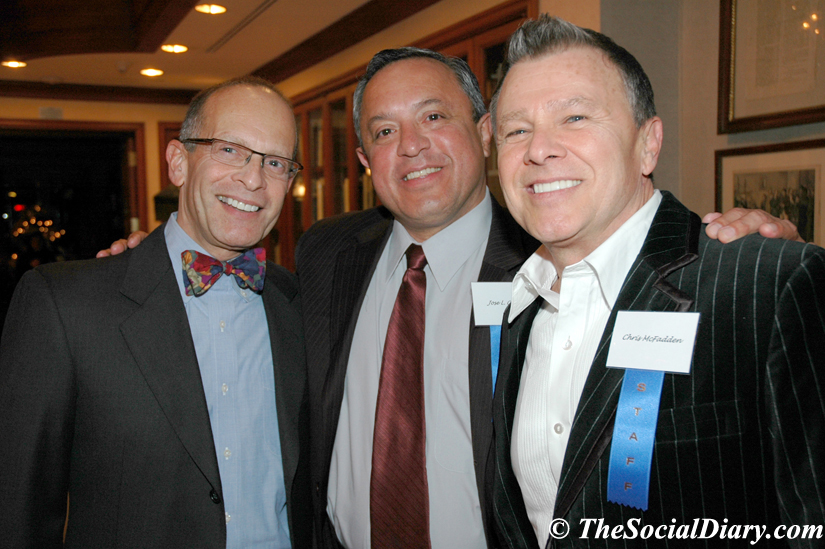 Guest with José Cruz, and Chris McFadden
The Social Diary salutes The San Diego Council on Literacy for improving the lives of so many through literacy.
Reported by Margo Schwab. and Scott Johnston in his Seuss/ Grinch Christmas tie!
Email Commentary to be added
email editor@thesocialdiary.com
* Margo Schwab, more formally known as Margaret E. Schwab, has produced, written, interviewed and photographed for various media organizations since 1989. Schwab attended Holton Arms School, La Jolla Country Day School and La Jolla High School. Schwab has a B.A. from Scripps College, spent a business internship with S.A.I.C., Science Applications International Corporation, and earned a Masters of Business degree, M.B.A., from the University of San Diego. Schwab volunteers for numerous charity organizations. She also continues to support animal organizations and the prevention of people and animal abuse. Schwab is the editor of The Social Diary.
Warning ** photos, video and writing on this site are the
copyright of The Social Diary, San Diego Social Diary
no reproduction of any part or parts is allowed without written permission by The Social Diary