MCASD Contemporary Collectors
Celebrate 25 Years
at Iris and Matthew Strauss's
Rancho Del Arte
Extraordinary is an understatement when it comes to Iris and Matthew Strauss. Their generosity, their contemporary art collection, and on this evening, their generosity in hosting Contemporary Collectors of the Museum of Contemporary Art San Diego (MCASD) at their estate, Rancho del Arte in Rancho Santa Fe. It was all to celebrate 25 years of the Contemporary Collectors' group as well as 25 year of the Strauss's own personal collecting.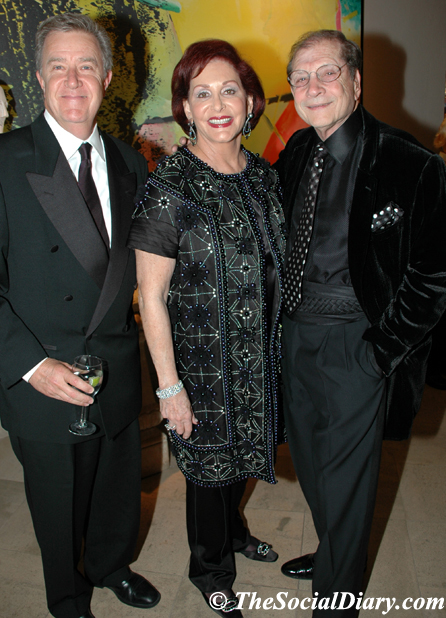 Hugh Davies with Iris and Matthew Strauss ** Gail Knox
Collecting extraordinaire as noted by Lee Clark and Dr. Jerry Pikolysky. "You knew when you entered the foyer of the Strauss mansion that you were invited to a special party. The walls are adorned with museum quality contemporary art that are colorful, thought provoking and inspiring. It is hard to engage in a conversation when your attention is being drawn to an extraordinary art collection that has taken Matt and Iris 25 years to accumulate. It is no wonder that ART NEWS magazine listed Matt & Iris Strauss as one of the Top 200 collectors of Art in the WORLD."
There was quite the who's who of San Diego there too. Among them were Joan and Irwin Jacobs, Drs. Stacy and Paul Jacobs, Olivia and Peter Farrell, David C. Copley (David's Vice President of the Board of Trustees), Pauline Foster, the David C. Copley Director of the Museum of Contemporary Art San Diego Hugh Davies and his wife Lynda Forsha, Sharon and Sami Ladeki, Robin and Gerry Parsky, Sheryl and Harvey White, Elizabeth and Mason Phelps, and Faye Wilson.
Faye Wilson noted this. " In the Olympics of Contemporary Art, it was the Gold Medal……which is not surprising when you have Iris and Matt in charge."
Jeanne Jones agreed and added this. "Iris and Matt pulled all the stops for the San Diego Museum of Contemporary Art celebration in their fabulous museum/home. It was a perfect party!"
Perfect it was from the art laden entrance and warm greetings by hosts Matthew, a curator at his own home, and Iris, she looked lovely in a beaded Naeem Khan. Robert Armstrong provided the catered perfection starting with canapés and champagne. The art. Yes it is everywhere. So are family photos.
Family there included Lise Wilson and Steve Strauss.
Also there were quite a few of the fashionable set. Gail Bryan wore striking corseted attire, Jeanne Jones wore a Zandra Rhodes dress with matching earrings, Colette Royston (she's Chairperson of the Commission of Arts and Culture) was looking sleek with a Chanel belt, Gail Knox in a vibrant green origami styled coat by Issey Miyake, Joan Jacobs wore a beautiful Oscar de la Renta, and May Zawaideh wore a frilly and flirty Akris. May's beaded shoes were by Oscar.
Sheryl White wore an unusual Luly Yang of rich yellow and red. But it was her cupcake purse by Judith Leiber that added just the right touch. Karen Cohn wore Alaaia, Lynda Forsha took the color quotient up a notch with brightly colored tights, Ivor Royston spiced it up with a purple Hermes tie, Robin Parsky wore a beautiful one shouldered, bi-colored Armani, and Valerie Cooper took a few breaths away with her Jenny Packham dress. Beaded, detailed and daring to there in the back.
Back to the party. Guests enjoyed touring the Strauss's collection of art. One of the most notable in the nation.
"The Strauss' contemporary art collection is recognized as one of the finest in America" commented Robin and Gerry Parsky. "We are very fortunate that Iris and Matthew are so generous in their support of MCASD and last evening at their home was a joyous occasion for art lovers and an honor for our board. Every detail was perfect and the room was aglow with smiling faces amongst the extraordinary paintings and sculpture. It doesn't get much better than this."
True, in fact the Strauss's have so much art they acquired the property next door!
The evening continued with welcoming opening statements by Dr. Peter Farrell, he's President of the Board of Trustees, followed by lobster risotto, and a lot of excitement regarding the upcoming Contemporary Collectors trip to China.
"The evening was great" Olivia and Peter Farrell said later. "It was wonderful to see how the Collectors has grown into such a diverse and energetic group over 25 years, and so nice of Iris and Matt to open up their house and host such a magnificent evening."
"It was fun, lots of announcements and recognition" said Colette Royston.
"I always love attending Rancho del Arte!! As Matt said last night, they live in a Museum and he is quite the curator!!" said Sheryl White. "Always something new and fascinating to see!!! It was also very nice to see the growth in the number of International and Contemporary Collectors. It's an exciting group to be a member of." Karen Cohn with husband Don agreed and added this. "Iris and Matt always do a wonderful job sharing their art and their home with the community. "It was a beautiful, elegant party that celebrated the 25th anniversary of the Museum of Contemporary Art."
"It was a delightful evening" concurred May Zawaideh. "Mingling with la crème de la crème of art connoisseurs sipping Veuve Clicquot in an ultra chic modern home with an extensive modern art collection, and dining on an amazingly prepared lobster risotto with the best dressed lady in California, Valerie. 'Joi de vivre at it's best.'"
Valerie Cooper summed up the evening. "Fun night being in the gorgeous gallery of the Strauss' home with all the sensational art work that they have collected. Iris & Matt welcomed everyone with lovely remarks stating that February 10, 1986 is when they had an epiphany and started becoming collectors. Lucky for all of their friends they have shared this new found love and hobby. The Contemporary Collectors at MCASD are celebrating 25 years of existence and fitting that Iris & Matt hosted the dinner-as the Iris is the flower of a 25 year anniversary. With the anniversary this year-many wonderful events are planned-all a benefit of being a member of the Contemporary/International Collectors-never too late to join the festivities! A beautiful evening with a delicious dinner of lobster prepared by the La Jolla Hyatt and wonderfully served by Robert Armstrong and his staff-truly an over the top night."
A MCASD evening 'Con Brio' as the invite said.
Please enjoy the photos. If you wish to purchase photos, please email your inquiry. No downloading of photos without express written permission by The Social Diary thank you.
Incredible, Fun, Thought Provoking Art!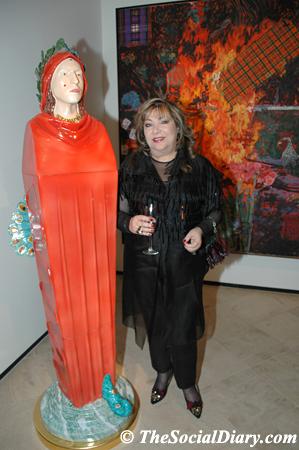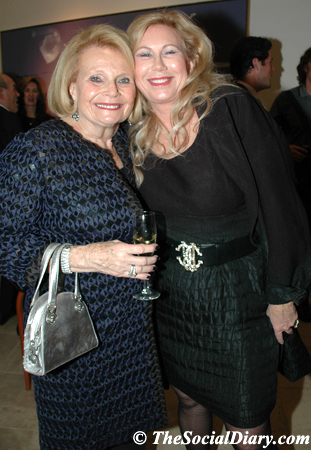 May Zawaideh posed by one of her favorite pieces of art ** Joan Jacobs with Colette Carson Royston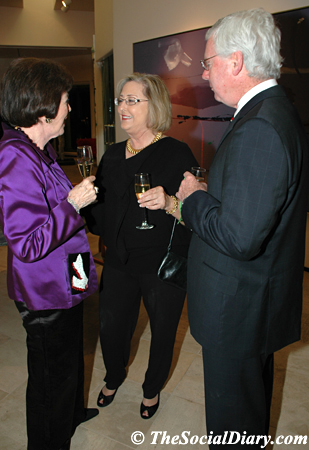 Barbara Bloom with Renee Comeau and Terry Gulden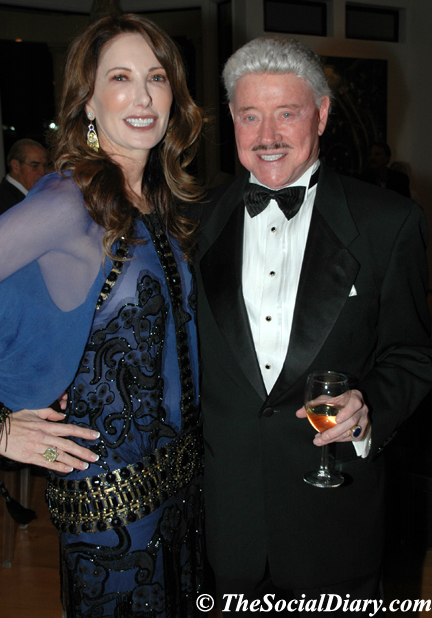 Valerie and Harry Cooper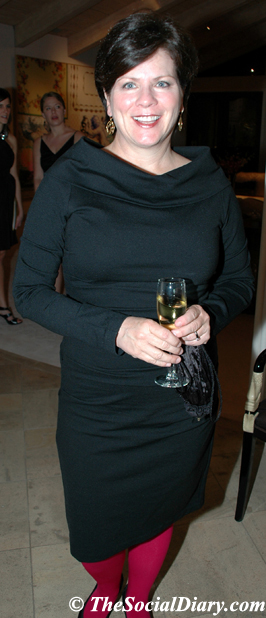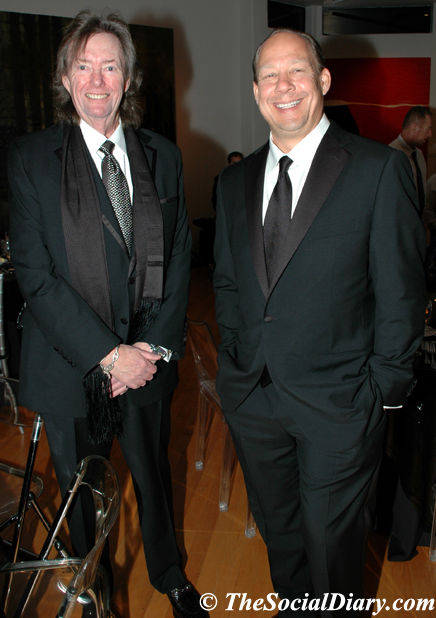 Lynda Forsha ** David Copley with Andrew Shelton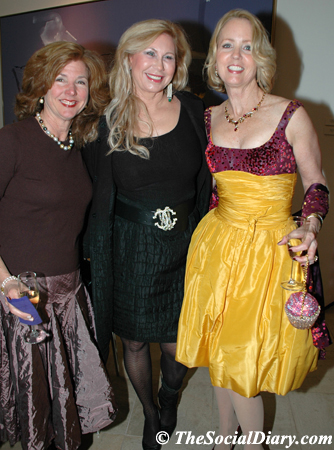 Carol Randolph with Colette Carson Royston and Sheryl White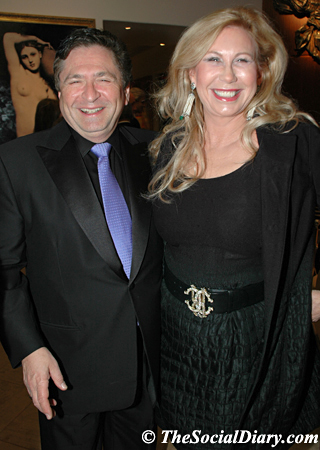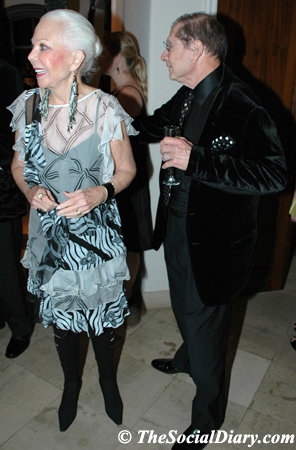 Ivor and Colette Royston ** Jeanne Jones with Matthew Strauss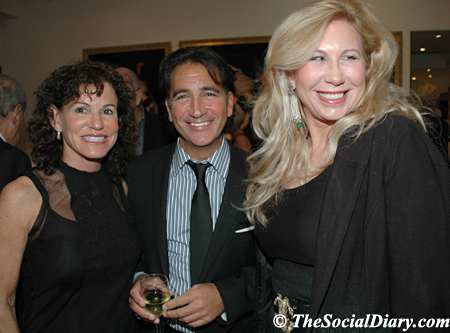 Marsi and Eric Gardiner with Colette Royston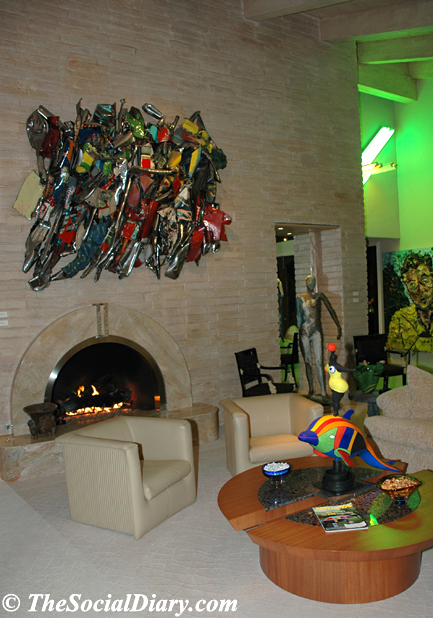 Cheering and Thought Provoking Contemporary Art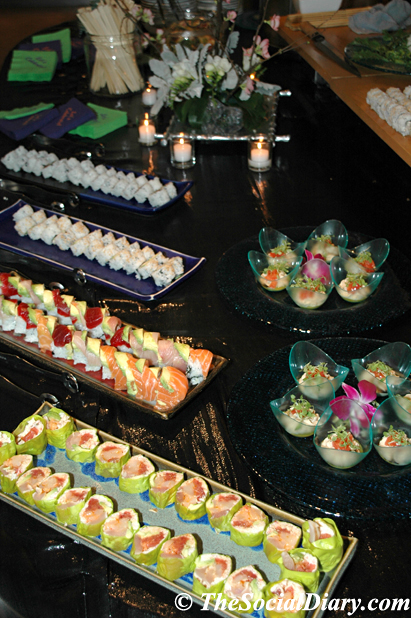 Fabulous Sushi
advertisement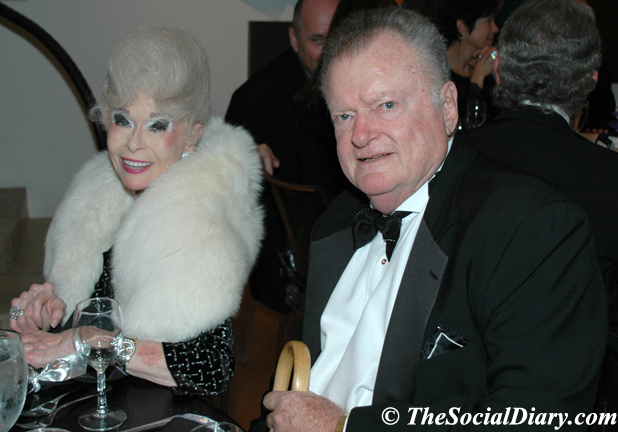 Sally and John Thornton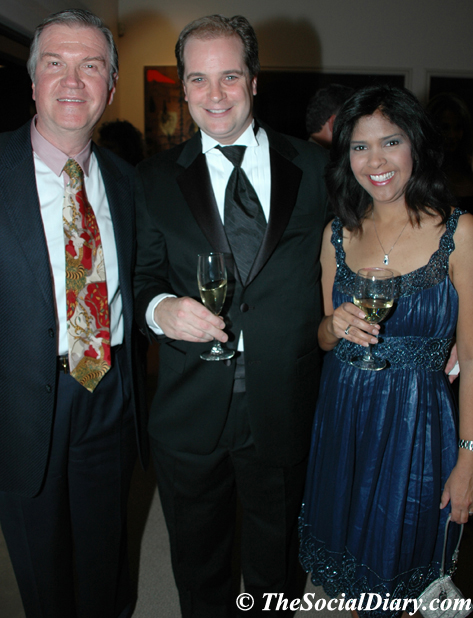 Jerry Pikolysky with Michael and Lisette Farrell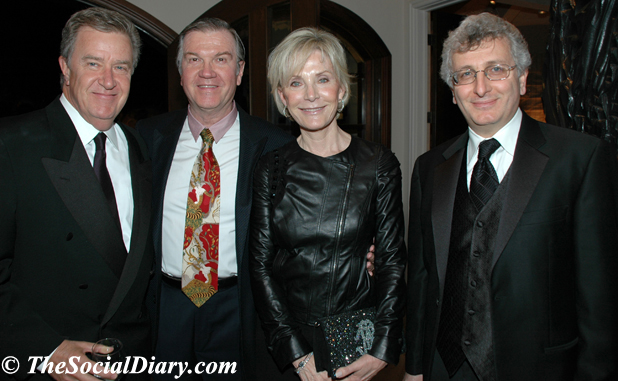 Hugh Davies with Jerry Pikolysky and Lee Clark and Dr. Emad Zawaideh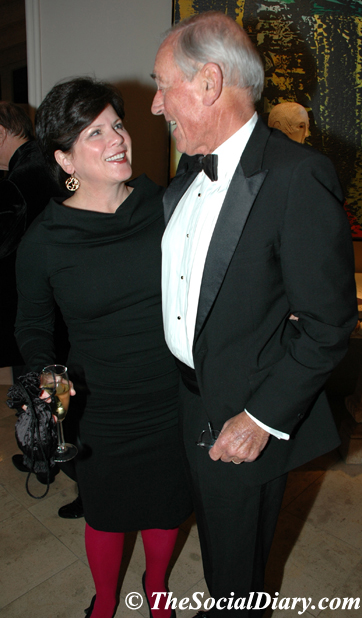 Lynda Forsha and Charles Cochrane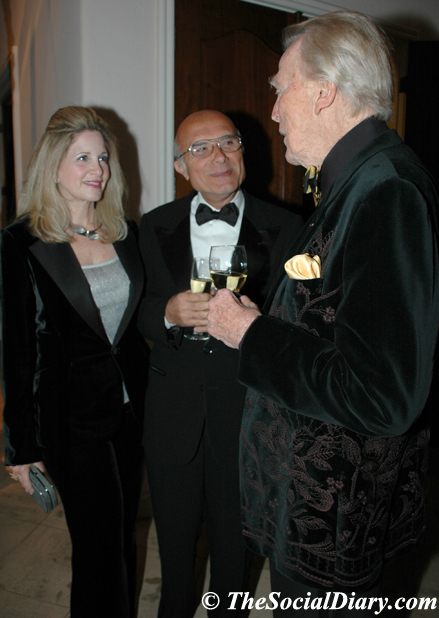 Sharon and Sami Ladeki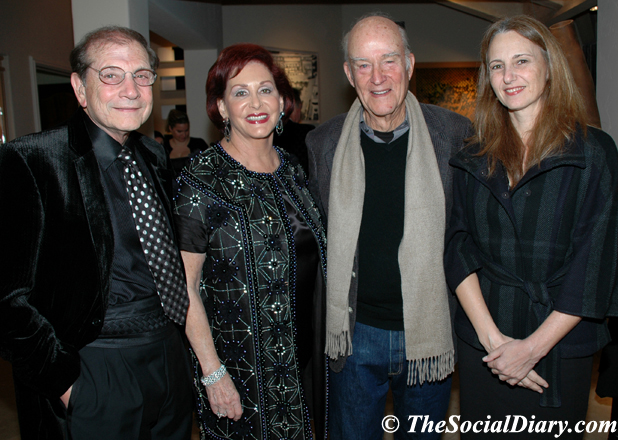 Matthew and Iris Strauss with Adele and artist Bob Irwin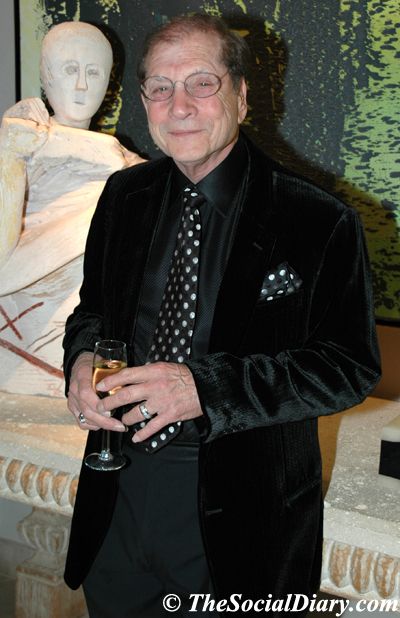 Matthew Strauss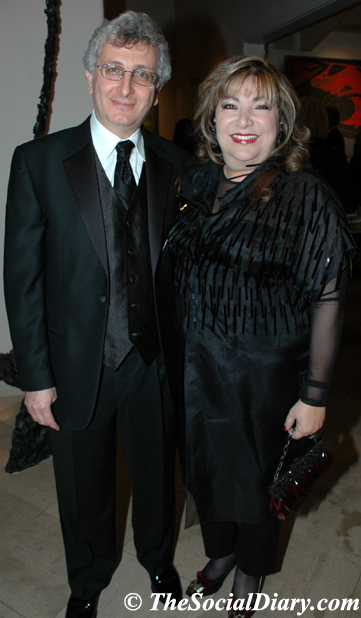 Dr. Emad Zawaideh and May Zawaideh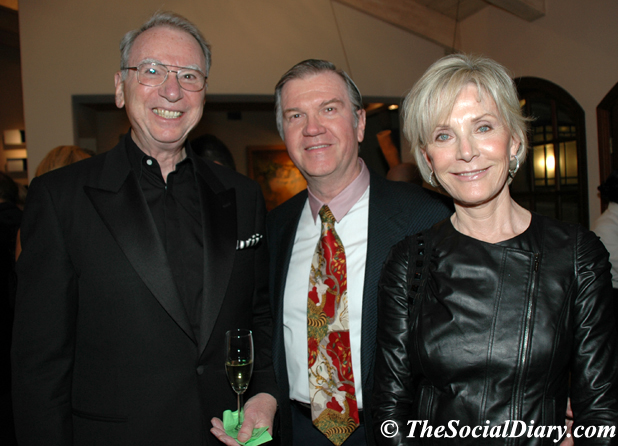 Irwin Jacobs with Dr. Jerry Pikolysky and Lee Clark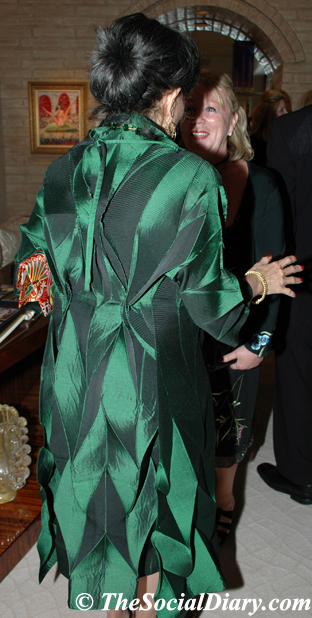 The detailed origami styled coat on Gail Know ** Lynda Forsha with Kurt Shuler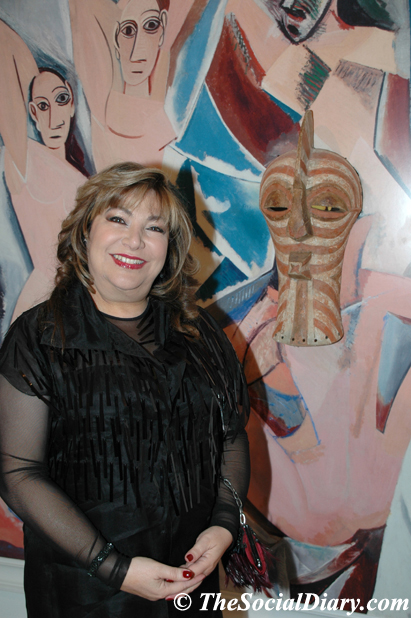 May Zawaideh by the mask with watchful eyes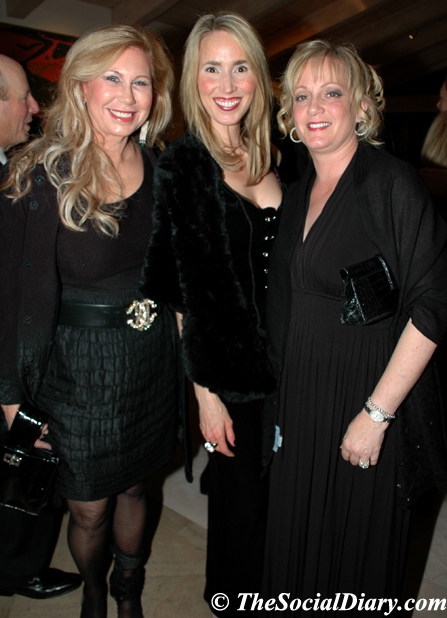 Colette Carson Royston with Gail Bryan and Lise Wilson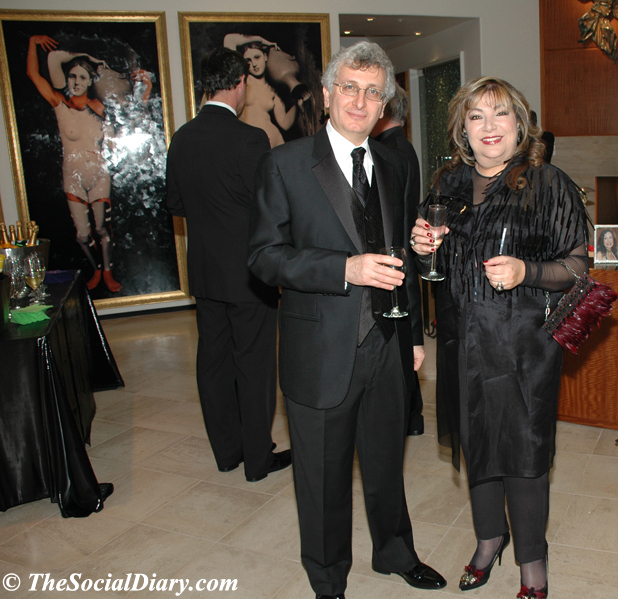 Dr. Emad Zawaideh and May Zawaideh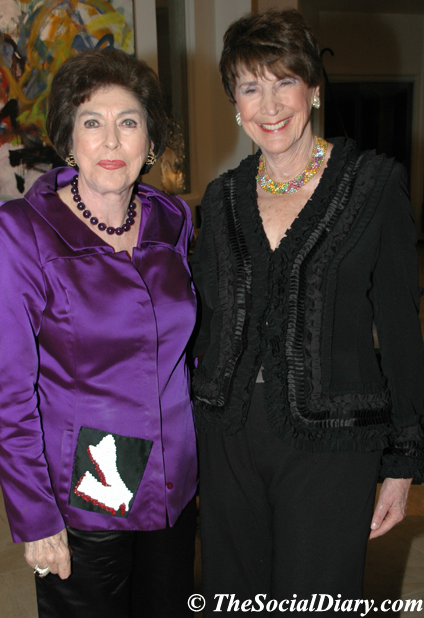 Barbara Bloom with Sheila Potiker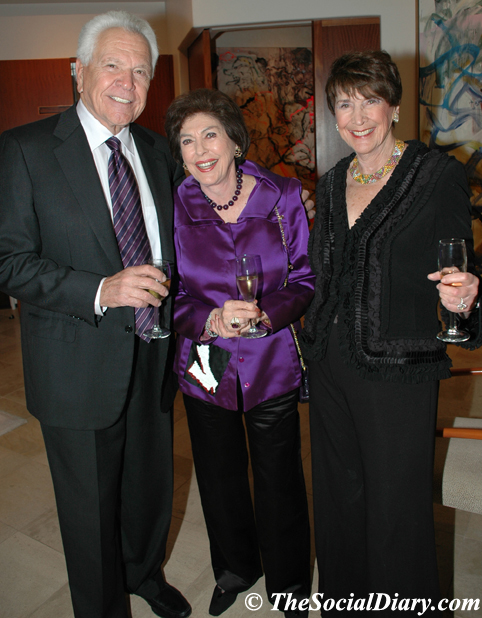 Don Cohn with Barbara Bloom and Sheila Potiker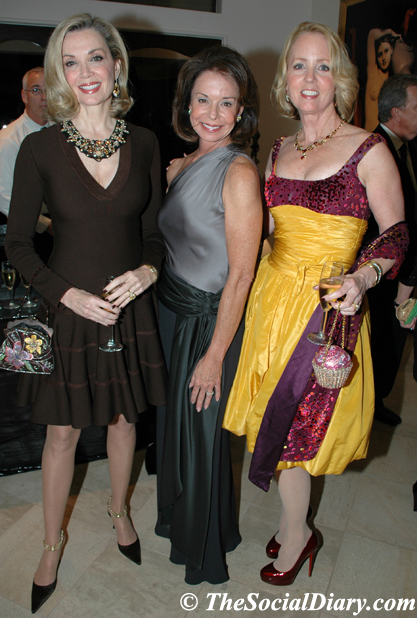 Karen Cohn with Robin Parsky and Sheryl White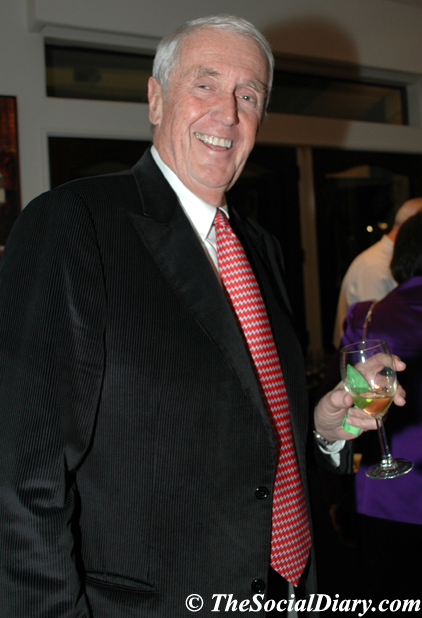 Harvey White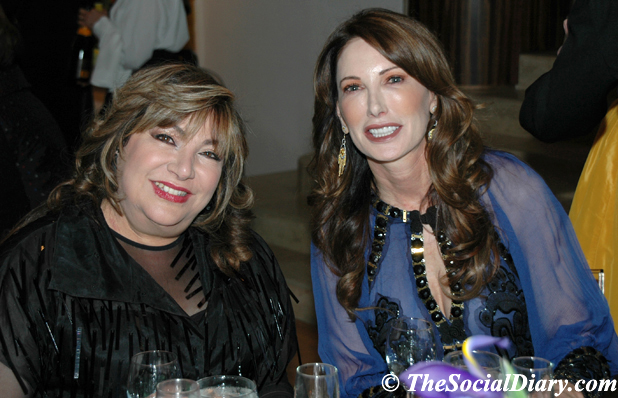 May Zawaideh and Valerie Cooper
for a look back at MCASD Events:
& a look to past galas
To learn more about the Museum Contemporary Art San Diego, its exhibitions, educational programs and more, visit www.mcasd.org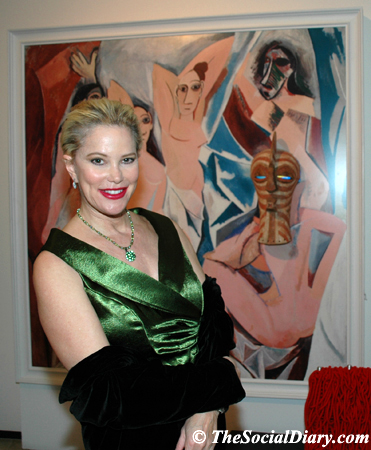 reported by Margo Schwab
photoshopped by Scott Johnston
The Buzz

____________________________________________________________
Photoshopping and Photography Services
Photos on this website available if it is of you
available by The Social Diary
~ 619-384-7333
email TheSocialDiary.com
_______________________________________________________________
Email Commentary to be added
email editor@thesocialdiary.com
* Margo Schwab, more formally known as Margaret E. Schwab, has produced, written, interviewed and photographed for various media organizations since 1989. Schwab attended Holton Arms School, La Jolla Country Day School and La Jolla High School. Schwab has a B.A. from Scripps College, spent a business internship with S.A.I.C., Science Applications International Corporation, and earned a Masters of Business degree, M.B.A., from the University of San Diego. Schwab additionally took college courses from Harvard University, and Syracuse University. Schwab volunteers for numerous charity organizations. She also continues to support animal organizations and the prevention of people and animal abuse. Schwab is the editor of The Social Diary.
Margo Schwab and Scott Johnston of the Social Diary are pleased to announce partnerships with the San Diego Humane Society, San Diego News Network and now, San Diego Home & Garden Magazine.
San Diego's The Social Diary would like to say a special thank you to our advertisers.
Valerie and Harry Cooper supporting the San Diego Opera
Valerie and Harry Cooper supporting The Museum of Contemporary Art San Diego
Judith C. Harris, Blair Harris, and Robert Singer, MD supporting the
Dian Fossey Gorrilla Fund International
Sammy's Woodfired Pizza
Roppongi Restaurant and Sushi Bar
Mosaic Catering
La Jolla Beach & Tennis Club
La Jolla Shores Hotel
The Shores Restaurant
The Marine Room
Dr. Laurie Marker of The Cheetah Conservation Fund
H. Moradi Fine Jewelers on Prospect Street in La Jolla
Pamela Pogue of Juelerie
Kary Favish of the Worth Collection
Diana Cavagnaro of Designer Millinery
Jordan of Jordan Art Couture and Animal Fashions by Jordan
Lizz Russell of The Lizz Russell Collection
Gary Parker of WineSellar & Brasserie
Owner and Chef Pasquale of Cafe Milano
Alex Gonzalez of Mercedes Benz of San Diego
Kevin Smith of Extreme Pizza in La Jolla
Jeremiah Sullivan of Neptunic Sharksuits
Drs. Sue and John Morizi of The Animal Hospital of La Jolla
Eugene Ladopoulos of Mistra Estates Olive Oil
Warning ** photos, video and writing on this site are the
2009 copyright of The Social Diary LLC and its subsidiaries.
no reproduction of any part or parts is allowed without written permission by The Social Diary