Where pets are always in style
____________________________________________________
~ The Social Diary ~
The Ezine Covering the World of High Society ..& more
____________________________________________________________
Actor Cliff Robertson Soars Again
August 5th, 2006
PRESS RELEASE by Thompson Communications
ACADEMY AWARD WINNER
CLIFF ROBERTSON
ENSHRINED IN
NATIONAL AVIATION
HALL OF FAME
Academy Award Winner Cliff Robertson was enshrined in the National Aviation Hall of Fame in Dayton Ohio, in a ceremony that took place Saturday July 15th, at the Dayton Convention Center.
The National Aviation Hall of Fame (NAHF) was founded in 1962 in Dayton Ohio. In 1964, the NAHF became the only aviation organization to be chartered by an act of Congress. One of the NAHF's main objectives is to honor and recognize United States citizens and residents who have significantly contributed to advancements in air and space flight.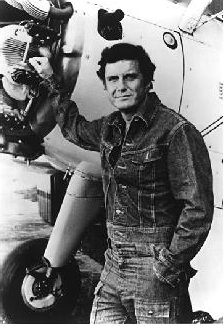 Cliff Robertson, one of America's foremost dramatic actors, has been applauded on television, stage, and in over seventy motion pictures. Mr. Robertson is an accomplished commercial pilot, and is recognized as an aviation advocate. "I am very grateful to the people at the National Aviation Hall of Fame for their recognition, and I am extremely honored to join the list of distinguished pilots and astronauts who have been previously enshrined," Mr. Robertson commented.
Earlier this year, Mr. Robertson was also honored as an outstanding aviation speaker / advocate and commercial pilot at the National Museum of Naval Aviation in Pensacola, Florida.

National Aviation Hall of Fame
PO Box 31096
Dayton, OH 45437
937 / 256-0944 Fax: 937 / 256-8536

National Aviation Hall of Fame Mission Statement:
The National Aviation Hall of Fame (NAHF) is dedicated to honoring America's aviation pioneers, those individuals who have made significant contributions to America's rich legacy of air and space accomplishments through individual acts of great vision, technical innovation, skill and courage.
NAHF Media Coordinator:
Ms. Sarah Kuss Shivler
Sshivler@nationalaviation.org
National Museum of Naval Aviation
1750 Radford Blvd., Suite C
N. A. S. Pensacola, FL 32508
850 / 452-3604 Fax: 850 / 452-3296
www.naval-air.org
museuminfo.navalaviation@mchsi.com

Featured on Discovery Channel's ... Shark Week - 'Dangerous Jobs That Bite Harder!'

___________________________________________________________
Warning ** photos, video and writing on this site are the
copyright of the author, The Social Diary, San Diego Social Diary, margomargo.com and Margo Schwab.
no reproduction of any part or parts is allowed without written permission by Margo Schwab