Charity Ball Turns a Grande 101!
San Diego's Charity Ball, the Rady Children's Hospital-San Diego fundraiser, turned a magnificent 101 February 13th, 2010. As always, this grande dame of black tie events was held at the beautiful Hotel del Coronado.
The evening started with VIP guests gathering in the Carousel room for cocktails and bite sized appetizers. Musicians played string instruments.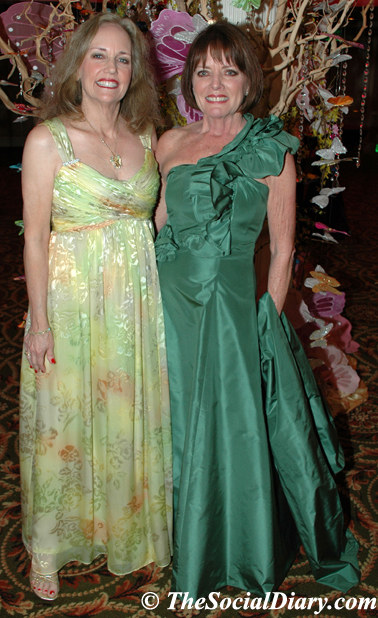 Co-Chair Dulie Ahlering and Chair Marleen Shook
In keeping with the 'Floral Fantasy' theme, a central pillar was decorated with fluttering decorations of butterflies and flowers.
Charity Ball chairman Marleen Lamprides Shook went the green route with a beautifully draped gown in a very deep verde shade. Marleen designed the gown herself.
Marleen was joined by her husband, Kenneth Shook, and daughter Stephanie Shook.
More there included Valerie and Harry Cooper and Roxi and Fred Link. Valerie wore a pretty gown by Angel Sanchez. Judge Fred Link wore a tuxedo – a nice change of pace from his judicial robes.
More there included co-chairman Dulie Ahlering and her husband Dr. John Ahlering, Kristy Pieper, Cynthia and Dan Kronemyer, Barbara Brown, Kathleen and Ned Buoymaster, Anne Middleton, Phyliss and David Snyder, and Carol and Dr. Jeffrey Chang. Carol wore a new Jordan gown in pretty lilac tones.
The festivities continued with dinner in the Crown Ballroom. Opulence would be the key word here for the décor. Tables were draped in panne velvet floor length tablecloths, chairs were covered in champagne panne velvet. The tables were decorated with dramatic candelabras topped with a 'floral fantasy' of hydrangeas, roses, spray roses, spider mums and more. Calling it beautiful would be an understatement.
Among the mix enjoying the festivities were Emma Zuckerman in an elegant Victor de Souza with husband Leo Zuckerman, Linda and Don Swortwood fresh from a trip to Australia, Barbara Brown, Jane and Tom Fetter, Marilyn and Kim Fletcher, Marc Matys and Robert Gleason, Phyllis and David Snyder, Susie and Scott Robinson and Barbie and Daniel Spinazzola.
"What a lovely way to start our Valentine's celebration: dining in the Crown Room with friends and dancing with the heroes…so romantic!" said Carol Chang.
"The 101st Charity Ball lived up to its legend of beauty, graciousness and fun," added Roxi Link. "It was a wonderful night of great food, beautiful entertainment and an opportunity to support Rady Children's Hospital with good friends."
That's good friends supporting a great cause. All proceeds from this event will benefit the Rady Children's new Acute Care Pavillion.
"The 101st Anniversary Charity Ball, Floral Fantasy, was a beautiful event," said Rady Children's Hospital Foundation Senior Vice President and Executive Director David Gillig. "Our warmest thanks to Marleen Shook and her committee for the hundreds of hours they generously contributed to produce such a magical evening to benefit Rady Children's. It was indeed a floral fantasy. Congratulations to all!"
Over $300,000 was raised that evening to better serve the region's growing pediatric population
Please enjoy the photos.
Be advised strictly no downloading of photos without express written permission by The Social Diary thank you. Please email purchase requests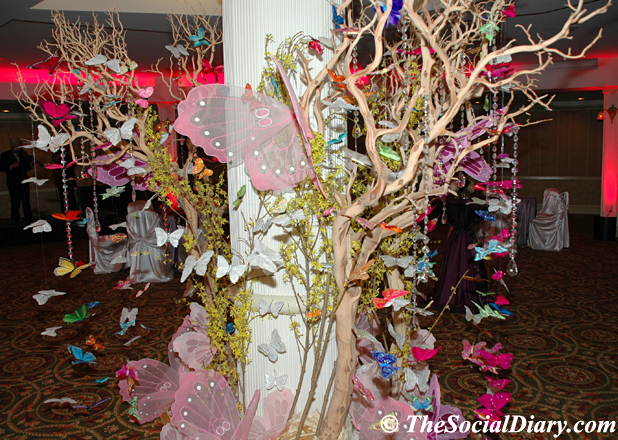 A Floral / Woods Display at the VIP Cocktail Party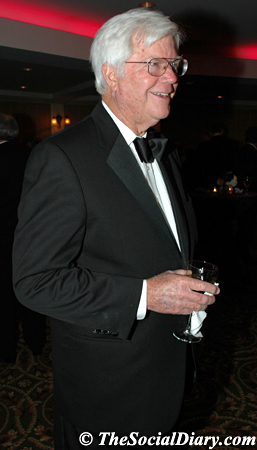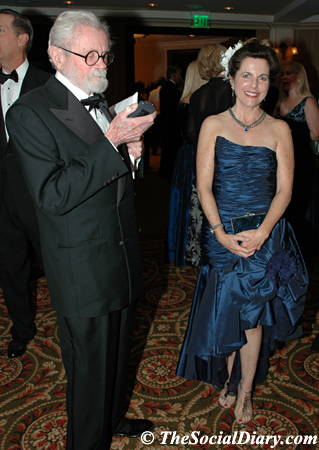 Tom Fetter ** Burl Stiff with Cynthia Kronemyer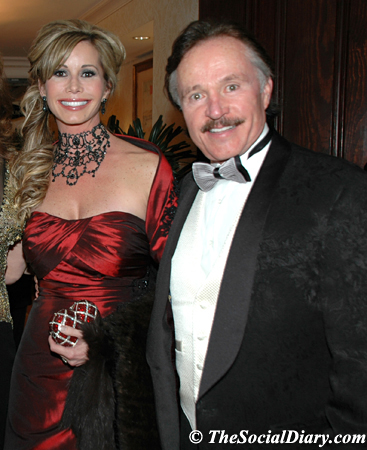 Dee Ammon ** Joyce and Craigar Grosvenor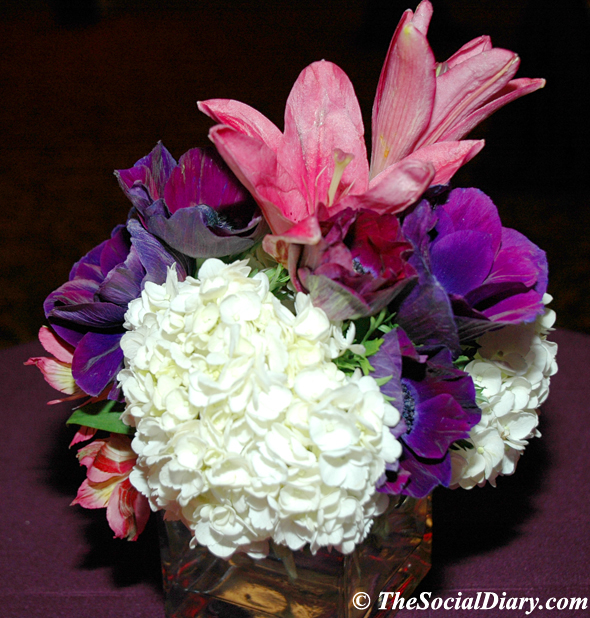 A Table Floral Arrangement at the Cocktail Party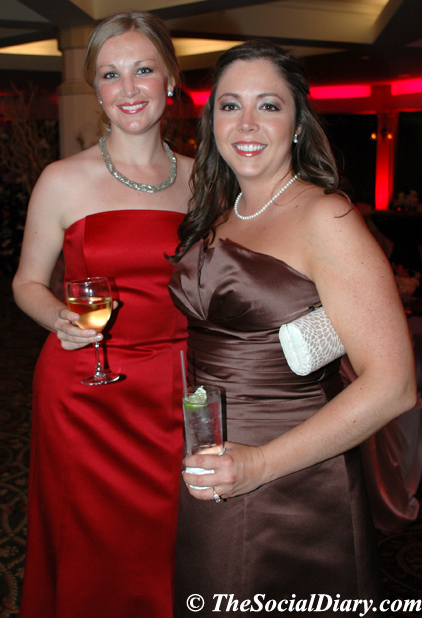 Ashley Roth and Amber Featherstone ** Stephanie Shook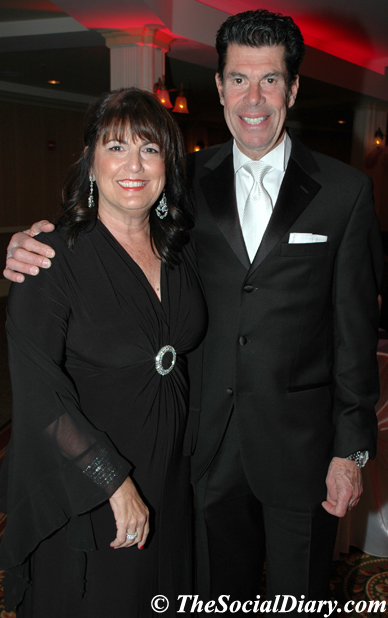 Amber Featherstone ** Nancie and Marc Geller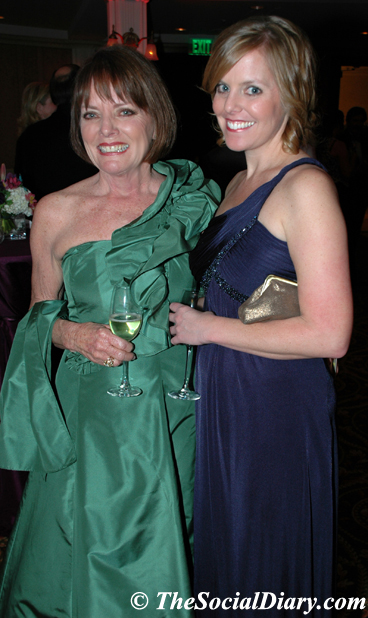 Marleen Shook with her daughter Stephanie Shook
advertisement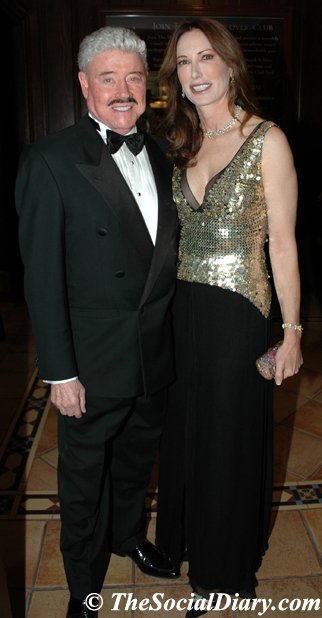 Harry and Valerie Cooper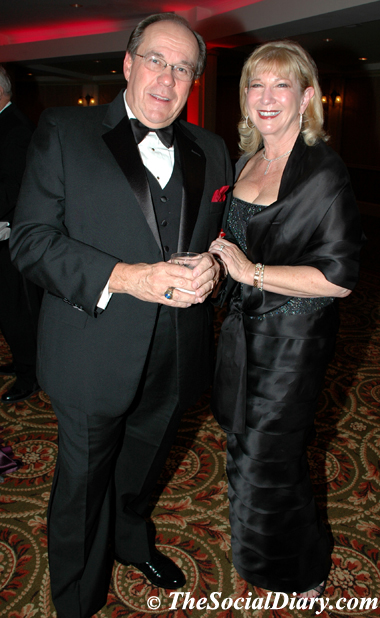 Fred and Roxi Link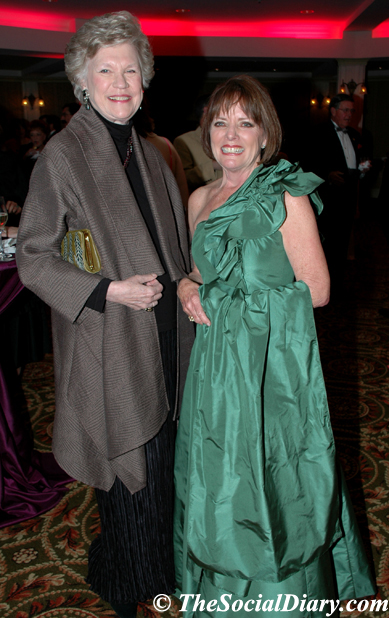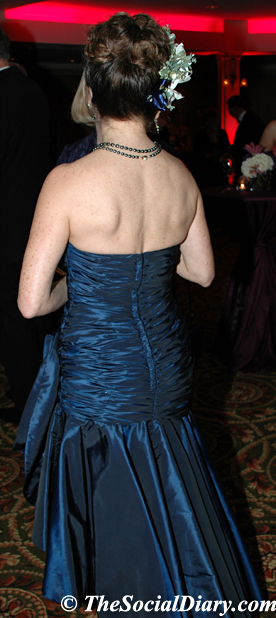 Janet Sutter and Marleen Shook ** Cynthia Kronemyer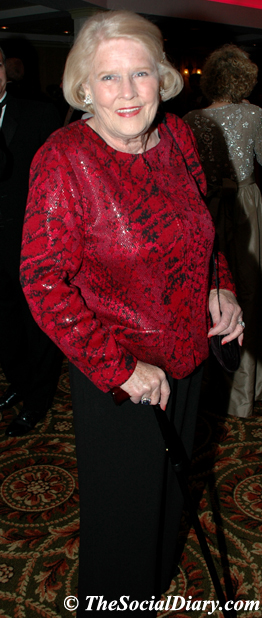 Kristi Pieper Rossbacher ** Karon Luce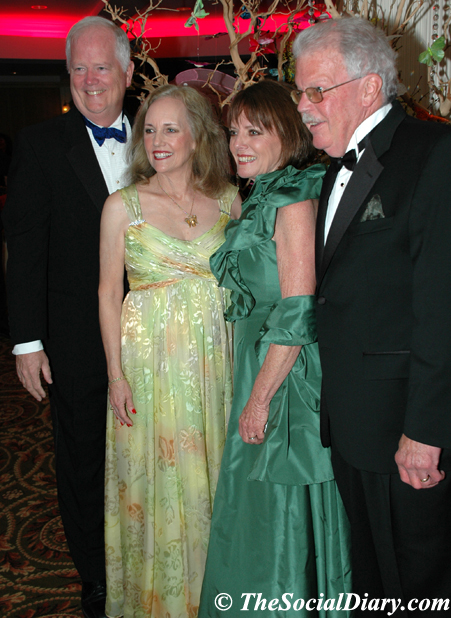 John and Dulie Ahlering with Marleen Ken Shook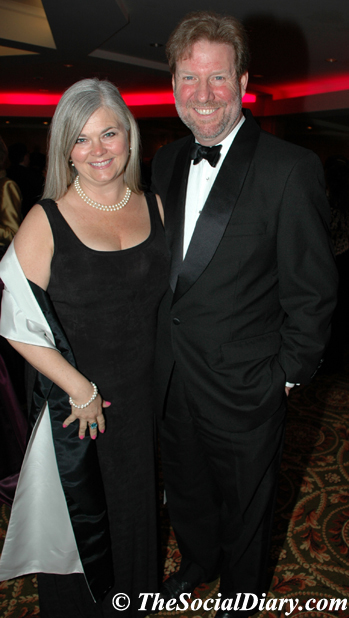 Ashley Roth ** Annasue and John Wilson of the Timken Museum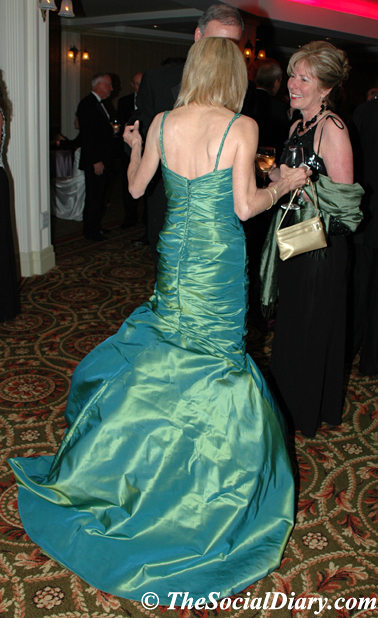 The Gown Scene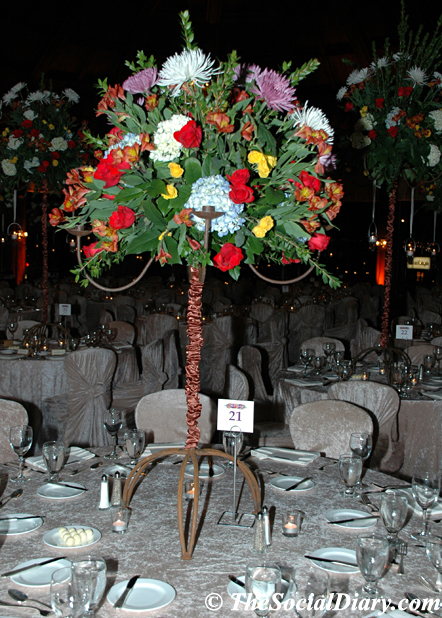 The Dining Table Setting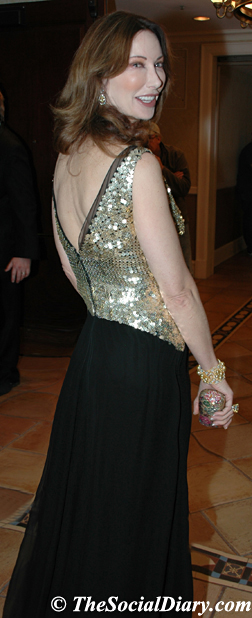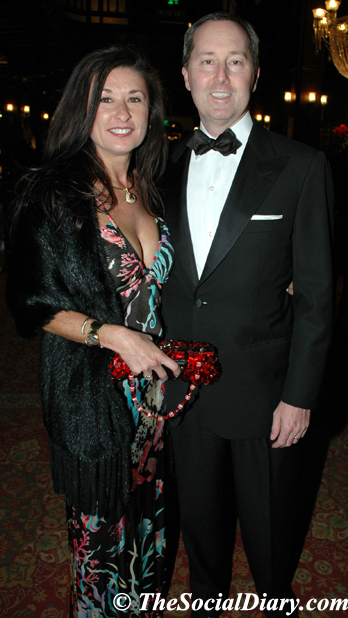 Valerie Cooper in Angel Sanchez ** Suzie and Scott Robinson
Carol and Dr. Jeffrey Chang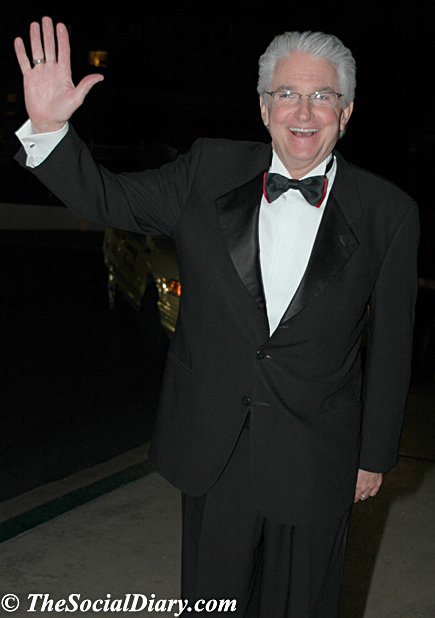 Robert Horsman of U.S. Bank
To learn more about the Rady Children's Hospital, visit www.rchsd.org
For a look back to previous Charity Balls, please visit: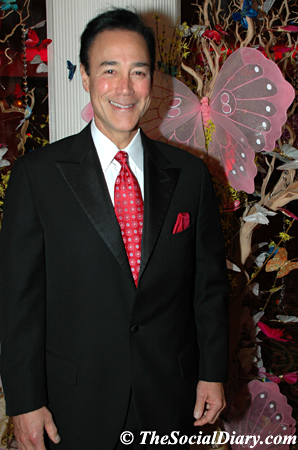 reported by Margo Schwab
photoshopped by Scott Johnston
The Buzz
May Zawaideh, Lynda Kerr, and a posse of friends had a great burger evening at Mille Fleurs last week. There was eye candy too according to one source. Proprietor Julien Hug was on hand....
....yes, that was Beverly and Dale Bush celebrating their anniversary over at The Marine Room last week....

____________________________________________________________
Photoshopping and Photography Services
Photos on this website available if it is of you
available by The Social Diary
~ 619-384-7333
email TheSocialDiary.com
_______________________________________________________________
Email Commentary to be added
* Margo Schwab, more formally known as Margaret E. Schwab, has produced, written, interviewed and photographed for various media organizations since 1989. Schwab attended Holton Arms School, La Jolla Country Day School and La Jolla High School. Schwab has a B.A. from Scripps College, spent a business internship with S.A.I.C., Science Applications International Corporation, and earned a Masters of Business degree, M.B.A., from the University of San Diego by way of Claremont Graduate School . Schwab additionally took college courses from Harvard University, and Syracuse University. Schwab volunteers for numerous charity organizations. She also continues to support animal organizations and the prevention of people and animal abuse. Schwab is the editor of The Social Diary.
Margo Schwab and Scott Johnston of The Social Diary are pleased to announce partnerships with the San Diego Humane Society.
San Diego's The Social Diary would like to say a special thank you to our advertisers.
Valerie and Harry Cooper supporting the San Diego Opera
The Old Globe Theatre
Valerie and Harry Cooper supporting The Museum of Contemporary Art San Diego
Judith C. Harris, Blair Harris, and Robert Singer, MD supporting the
Dian Fossey Gorrilla Fund International
Sammy's Woodfired Pizza
Roppongi Restaurant and Sushi Bar
Mosaic Catering
La Jolla Beach & Tennis Club
La Jolla Shores Hotel
The Shores Restaurant
The Marine Room
Dr. Laurie Marker of The Cheetah Conservation Fund
H. Moradi Fine Jewelers on Prospect Street in La Jolla
Pamela Pogue of Juelerie
Kary Favish of the Worth Collection
Diana Cavagnaro of Designer Millinery
Jordan of Jordan Art Couture and Animal Fashions by Jordan
Lizz Russell of The Lizz Russell Collection
Gary Parker of WineSellar & Brasserie
Owner and Chef Pasquale of Cafe Milano
Kevin Smith of Extreme Pizza in La Jolla
Jeremiah Sullivan of Neptunic Sharksuits
Drs. Sue and John Morizi of The Animal Hospital of La Jolla
Eugene Ladopoulos of Mistra Estates Olive Oil
Warning ** photos, video and writing on this site are the
2010 copyright of The Social Diary LLC and its subsidiaries.
no reproduction of any part or parts is allowed without written permission by The Social Diary