A look back at the
Vista Hill VIP Party at Symbolic Motors
(followed by The Marine Room on The Buzz)
Vista Hill revved things up for their Annual Gala by holding their VIP pre-party at Symbolic Motors in La Jolla on October 22nd, 2009. Amidst Rolls Royce Phantoms, Lamborghinis and a $4million Ferrari that belonged to acting great Paul Newman, guests buzzed with excitement.
A perfect setting to 'set the pace' for their gala 'Haute Rods & Harleys. Gala co-chairs Liz Copley and Patti Holmes were there, along with honorary chairs Jan Mullin and Rachel Ficara. More there included Joan Bowes, Rachel Peniche, Gretchen Bergman (she always produces their fun luncheon fashion shows), Barbara Brown, Elaine Lipinsky, Ann Mound, Marjie Atwood, Vista Hill CEO Rob Dean, Heidi Dorman, Joan and Wes Evenson, and Diane Hollingsworth.
Vicki Hamilton of Crown Point Catering provided wonderful food for the patrons' reception. Standouts included Snow Crab Crepe Purses, Peppered Lamb Loin, and homemade short rib sliders.
Vicki also was honored with the 2009 IMBY (In My Back Yard) award. She has been an outstanding Vista Hill volunteer as well as Friends of Vista Hill Board Chairman.
The gala followed on November 14th at the Hard Rock Hotel in San Diego. Guests posed with Harleys, bid big at auction, and raised important monies to provide "assistance to children and families in need of special education, mental health and substance abuse services. More thank 4,000 families benefit annually from vista Hill services offered at program sites throughout San Diego County."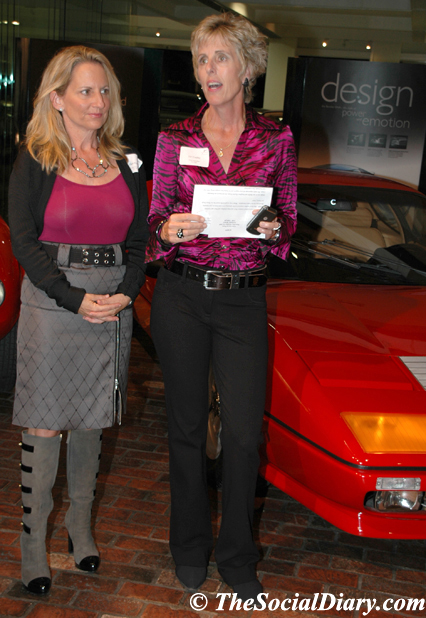 Gala Co-Chairs Patti Holmes and Liz Copley
If you wish to purchase photos, please email your inquiry. No downloading of photos without express written permission by The Social Diary thank you.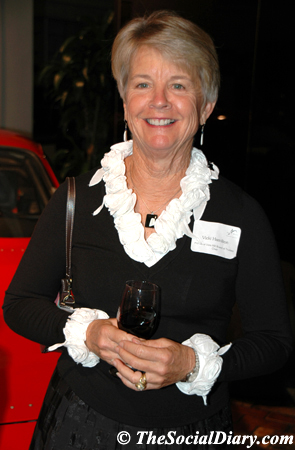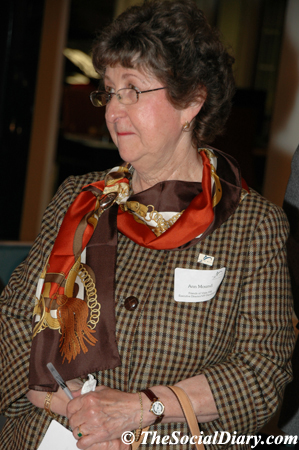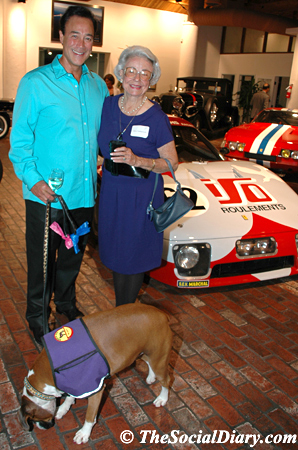 advertisement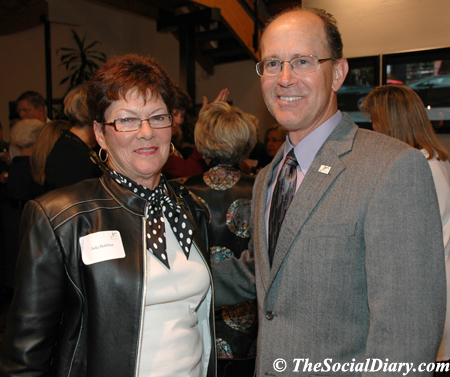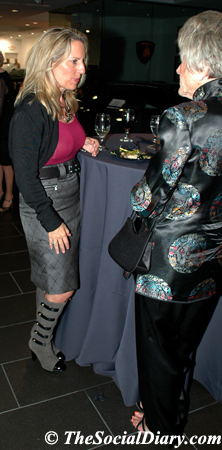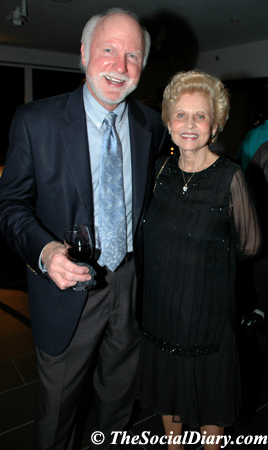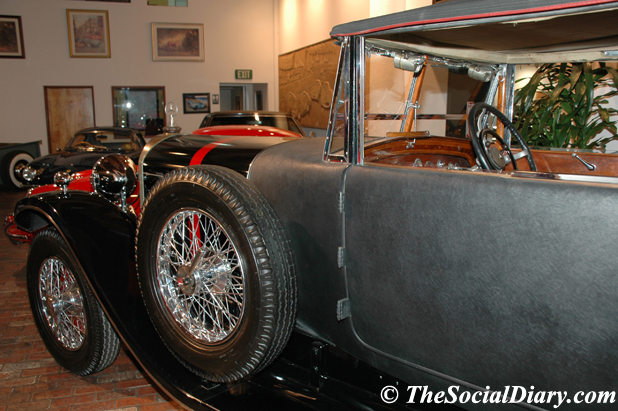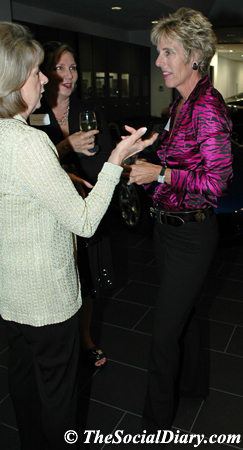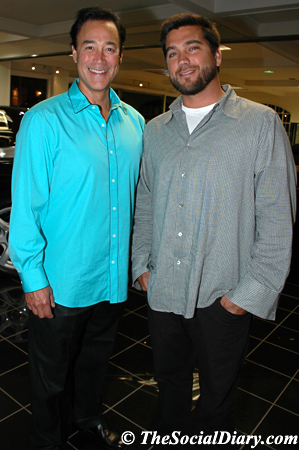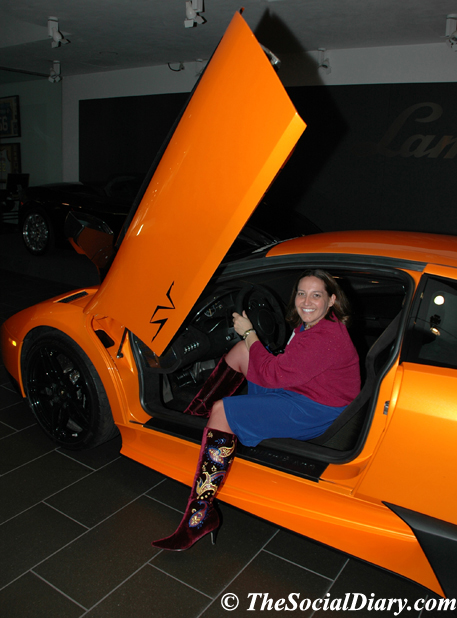 To learn more about Vista Hill and its services, please visit www.vistahill.org
For a look back to related topics
Symbolic Motors Hosts La 'Roi Fundraiser
reported by Margo Schwab
photoshopped by Scott Johnston
The Buzz
The Marine Room was buzzing on Sunday night. It was the opening night of San Diego Restaurant Week, which by popular demand has already been extended to two weeks.
This was the deal. For $40 bucks you not only get one-of-a-kind 180 degree seaside vistas of the ocean from La Jolla Cove to Black's Beach, but you also get a world class 3 course dinner that will amaze you.
We enjoyed an organic green salad with frosted blueberries and a champagne vinaigrette that is out of this world, followed by a perfect filet mignon, with porcini potato mash and mountain berry chutney and an incredible Malabar Peppercorn Cognac Sauce. Dessert was a delightful trio that included Star Anise Calebout Chocolat tart which is long for chocolate fanatasia!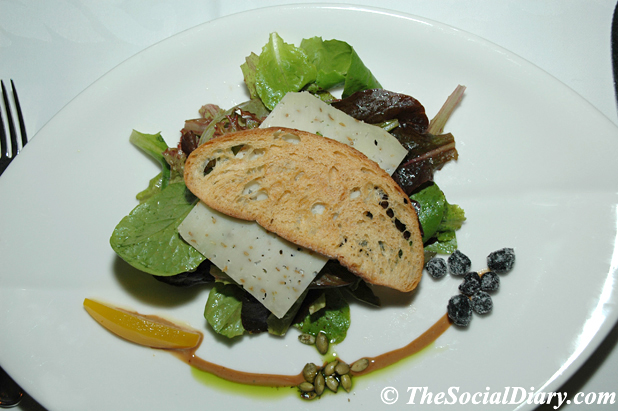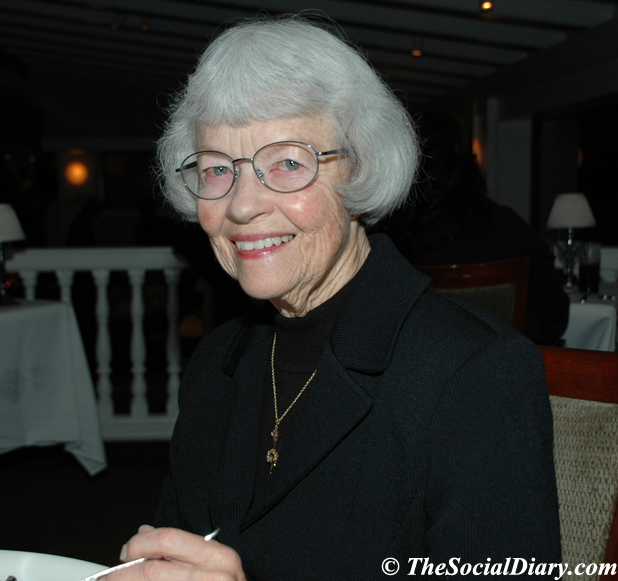 Shirley Schwab!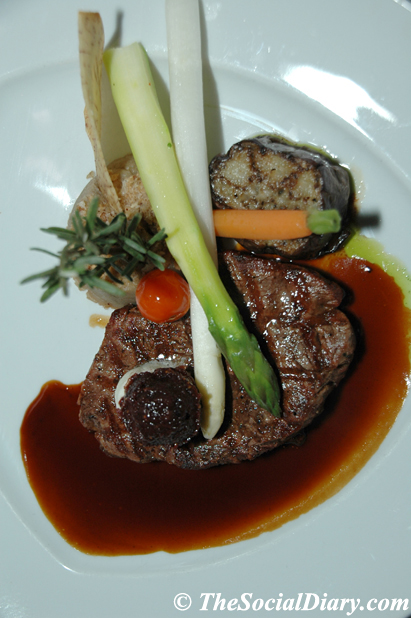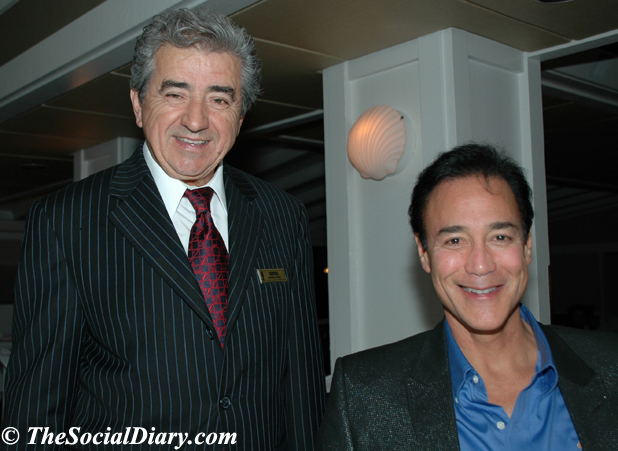 The Marine Room Maitre 'D Dimitrios with Scott Johnston, retired Super Hero!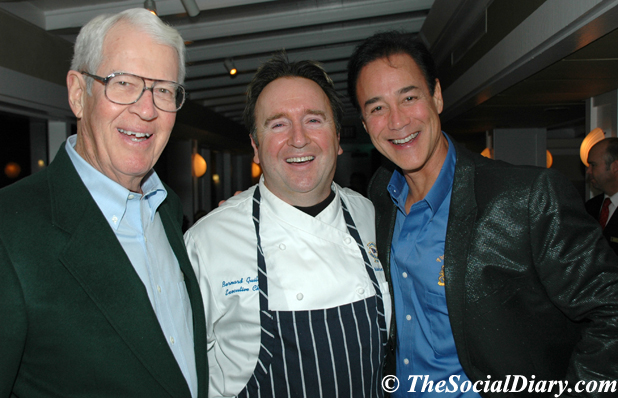 Paul Schwab with Executive Chef Bernard Guillas and Scott Johnston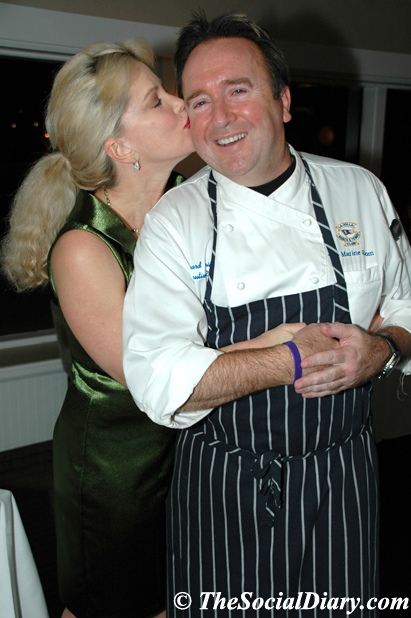 M thanking (avec un bisous) Chef Bernard for a wonderful dinner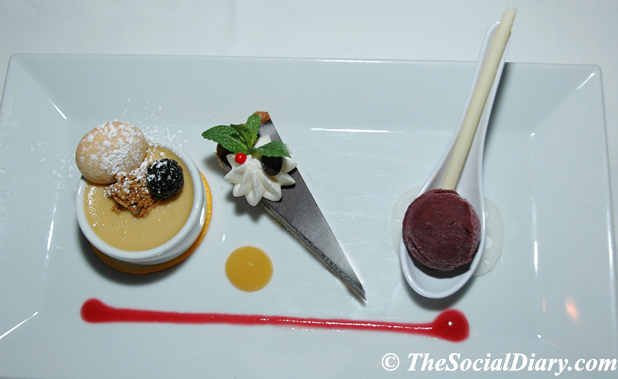 ..........
Well we have our first 6 page feature done for the March issue of San Diego Home & Garden Lifestyles Magazine. 6 color pages on a wonderful couple, Sheri and Dr. Stuart Jamieson on their working cattle ranch ie. the Double S Ranch. They have grass fed Black Angus cattle as well as Watusi cattle. For their coastal life they are very involved with San Diegan organizations including the La Jolla Playhouse, and the Cardiovascular Center at UCSD. Stuart is the Director Elect of the Center. He also contributes his skills for the Children's Variety Lifeline.

Blast From The Past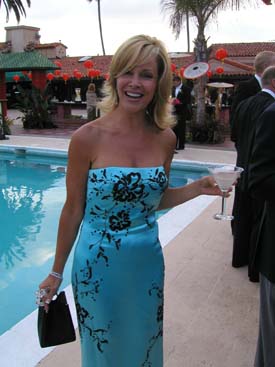 From a Jewel Ball years back... Dawn Davidson... she hasn't changed... still a go-getter... a great interior designer... and yes the movie 'Traffic' was filmed at her former home.

____________________________________________________________
Photoshopping and Photography Services
Photos on this website available if it is of you
available by The Social Diary
~ 619-384-7333
email TheSocialDiary.com
_______________________________________________________________
Email Commentary to be added
email editor@thesocialdiary.com
Thanks for your coverage of the event and helping bring awareness to BBBS of San Diego. - John Frager
* Margo Schwab, more formally known as Margaret E. Schwab, has produced, written, interviewed and photographed for various media organizations since 1989. Schwab attended Holton Arms School, La Jolla Country Day School and La Jolla High School. Schwab has a B.A. from Scripps College, spent a business internship with S.A.I.C., Science Applications International Corporation, and earned a Masters of Business degree, M.B.A., from the University of San Diego. Schwab additionally took college courses from Harvard University, and Syracuse University. Schwab volunteers for numerous charity organizations. She also continues to support animal organizations and the prevention of people and animal abuse. Schwab is the editor of The Social Diary.
Margo Schwab and Scott Johnston of the Social Diary are pleased to announce partnerships with the San Diego Humane Society, San Diego News Network and now, San Diego Home & Garden Magazine.
San Diego's The Social Diary would like to say a special thank you to our advertisers.
Valerie and Harry Cooper supporting the San Diego Opera
Valerie and Harry Cooper supporting The Museum of Contemporary Art San Diego
Judith C. Harris, Blair Harris, and Robert Singer, MD supporting the
Dian Fossey Gorrilla Fund International
Sammy's Woodfired Pizza
Roppongi Restaurant and Sushi Bar
Mosaic Catering
La Jolla Beach & Tennis Club
La Jolla Shores Hotel
The Shores Restaurant
The Marine Room
Dr. Laurie Marker of The Cheetah Conservation Fund
H. Moradi Fine Jewelers on Prospect Street in La Jolla
Pamela Pogue of Juelerie
Kary Favish of the Worth Collection
Diana Cavagnaro of Designer Millinery
Jordan of Jordan Art Couture and Animal Fashions by Jordan
Lizz Russell of The Lizz Russell Collection
Gary Parker of WineSellar & Brasserie
Owner and Chef Pasquale of Cafe Milano
Alex Gonzalez of Mercedes Benz of San Diego
Kevin Smith of Extreme Pizza in La Jolla
Jeremiah Sullivan of Neptunic Sharksuits
Drs. Sue and John Morizi of The Animal Hospital of La Jolla
Eugene Ladopoulos of Mistra Estates Olive Oil
Warning ** photos, video and writing on this site are the
2009 copyright of The Social Diary LLC and its subsidiaries.
no reproduction of any part or parts is allowed without written permission by The Social Diary